Whether you are a local or newcomer to Los Angeles, you are probably aware of healthy lifestyle that majority of L.A. residents try to lead. From numerous gyms, Pilates and yoga studios to health oriented restaurants, vegetarian and vegan cafés, City of Angels is all about health and healthy living. If you are visiting the city, don't be perplexed when your new friend invites you to go hiking. The locals love it and do it at least once a week. I'm, like most of the L.A. natives, fond of this outdoor activity and try to combine hiking with exploring new places. Last Saturday this new place happened to be Wildwood Regional Park.
Located in Thousand Oaks, California, Wildwood Regional Park is one of the favorite places for outdoor activities for people of all ages. It looks like there is no limit of what the park has to offer: jogging, picnicking, camping, mountain biking, horseback riding, wildlife viewing… Your choices are pretty broad.
Wildwood Regional Park is also hikers' "dream come true". With fourteen trails covering over twenty seven miles, the park entices hikers of all levels. You have the option of choosing shorter trails such as one of the most popular 2.5 mile Mesa Trail Look, 3 mile Paradise Falls, 3 mile Indian Creek Loop, 3 mile Lizard Rock Trail or longer trails that include 6 mile Lynnmere Trail, 6.5 mile Santa Rosa Loop and 7 mile Hill Canyon Trail.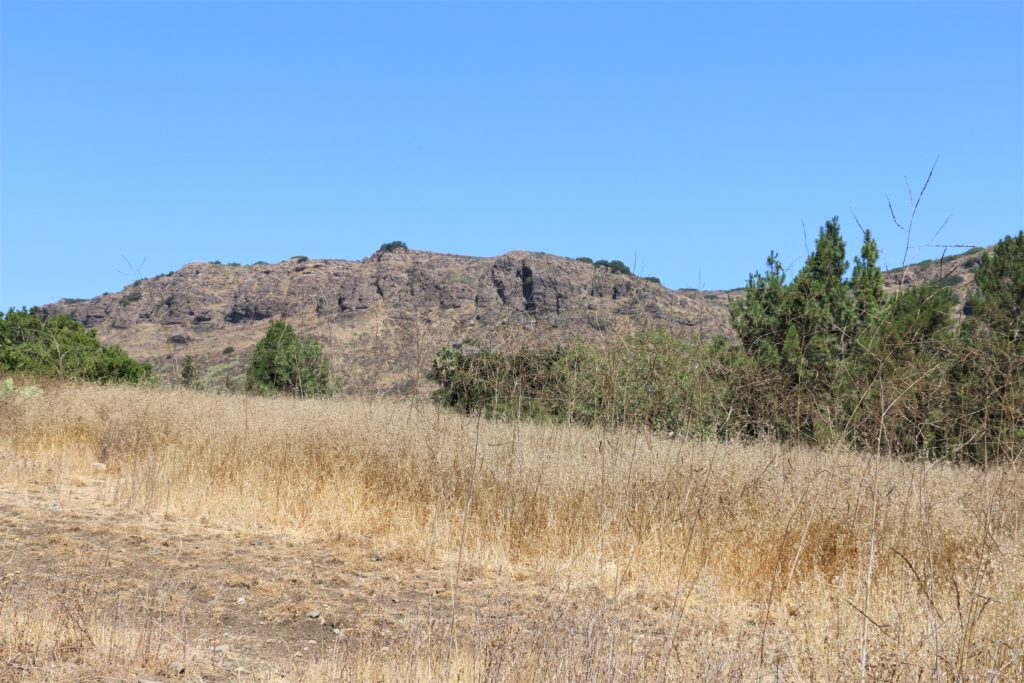 Once you move away from the entrance of the park, the place opens its multifarious terrain and let you completely comprehend the beauty that surrounds you. Expansive grasslands, steep hills, volcanic rock outcropping such as Lizard Rock formation, oak woodlands, canyons, ridges and peaks, Arroyo Conejo creek with its year-round remarkable Paradise Falls will immediately capture your attention and make you proceed farther into the park and explore every single part of it.
Wildwood Regional Park is home to various plant, birds, mammals, reptiles and amphibians. Wandering in the park, keep your eyes open for rare and endangered plants such as Lyon's Pentachaeta that is found only in the Conejo Valley. If you are lucky, you might observe Mule Deer, Bobcats, Raccoons and Striped Skunks in their natural habitat.