Joshua Tree National Park surprises with its size and amount of things you can do here. From hiking to rock climbing, and admiring Joshua Trees, you find activities for every taste.
Top 3 Things to Do in Joshua Tree National Park
Looking for a place for your outdoor adventure? Joshua Tree National Park is a perfect destination for your next escapade. Whether you're longing for some time in wilderness, or searching for a camping place, Joshua Tree has ample things to do for all of its visitors. In fact, after spending a few hours or a night in the park, you might want to extend your visit. Let's find out what makes Joshua Tree National Park so special and see what you can do here.
Interesting Things about Joshua Tree National Park
Slightly bigger than the state of Rhode Island, Joshua Tree National Park entices with its unique landscapes and distinct ecosystems. Two deserts, the Mojave Desert and the Colorado Desert, converge here and working together influence and shape the park's flora and fauna. The most prominent residents of the area are Yucca brevifolia or Joshua Trees.
Legend says these tree-like plants received their name from Mormon settlers. Crossing the Mojave Desert in the mid 19th century, a group of Mormons noticed very unique trees. Their spike-leafed branches were stretching to the sky as though trying to touch it. Biblical story of Joshua reaching his hands up to the heaven in prayer instantly arose in the travelers' minds. Without any hesitancy, the settlers named the plants Joshua Trees, a name that is widely used to this day.
As interesting as it is, the etymology of the name is not the only thing that attracts visitors to the park. Distinct vegetation, surreal geological features including giant rocks and boulders, night skies, abundance of campgrounds and hiking trails… List of things to do in Joshua Tree National Park is almost endless. And certainly, all these features and activities make Joshua Tree one of the favorite outdoor destinations in Southern California.
TOP 3 THINGS TO DO IN JOSHUA TREE NATIONAL PARK:
1. Hiking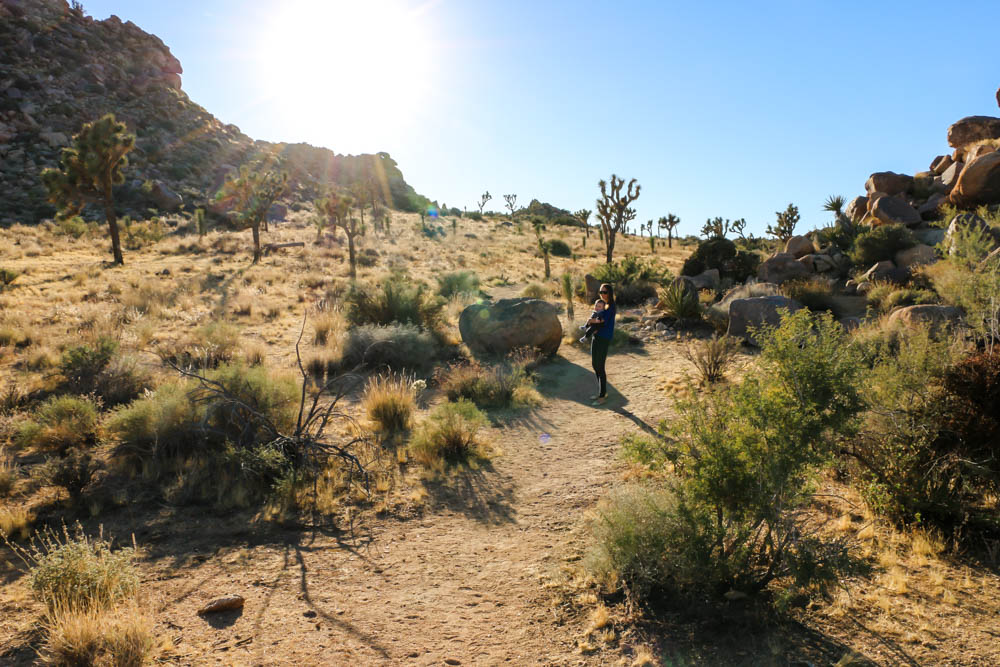 Planning your Joshua Tree National Park adventure, one of the first things you want to do is to explore this vast wilderness on feet. Thanks to ample hiking trails, the park provides excellent opportunities to test your stamina and athleticism.
The shorter hikes, one mile or less, enable the visitors to explore the place and admire its natural beauty at a moderate pace. Experienced hikers opt for the longer, up to 35 miles trails. Although more physically challenging, these trails show you how Joshua Tree changes with a distance. On top of that, if you hike in the southern parts of the park, make sure to stop at Keys View to enjoy panoramic views of the Coachella Valley, the Salton Sea, the Santa Rosa Mountains, and the city of Palm Springs.
2. Rock Climbing in Joshua Tree National Park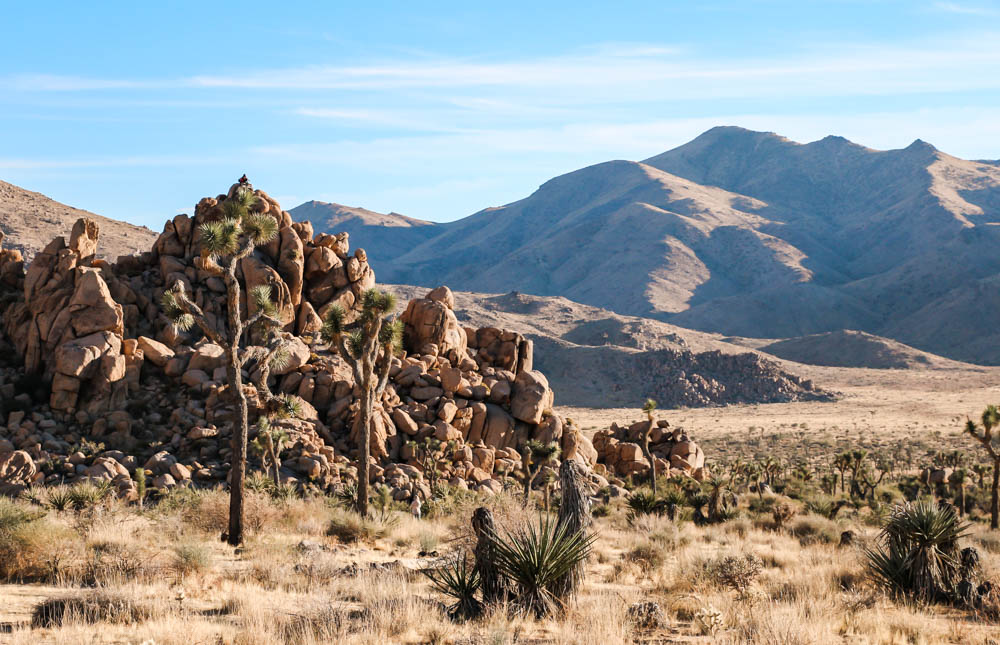 Climbing rocks in a desert? You are reading it right. Unlike many other deserts, Joshua Tree National Park is famous for its big rocks and boulders piled up on top of each other to create mini mountains. Visiting the park, you might raise a question of the origin of these quartz monzonite rock formations. Interestingly, the boulders on the surface are actually extensions of the rocks that started piling underground as a result of volcanic activity that took place ages ago.
Many visitors of Joshua Tree don't know anything about the formation of these desert mountains. However, it doesn't stop them from using these boulders to master their bouldering and rock-climbing skills. With over 8000 climbing routes and 2000 boulder problems, Joshua Tree offers plenty of things to do for the beginners and experienced rock-climbers. The routes are normally short and easy to access. Moreover, the rocks rarely exceed 230 feet in height, giving you enough time to do a few climbs per day. No wonder, the professional climbers and amateurs regard Joshua Tree National Park as one of the best climbing destinations in the world.
3. Camping in the Wilderness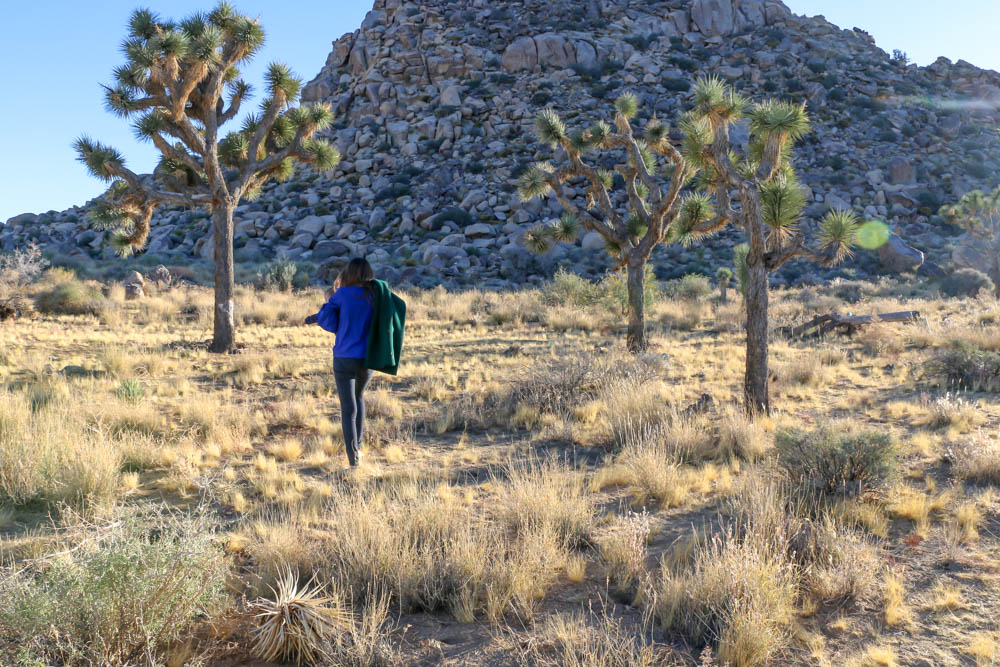 There is something magical about spending a night in a desert. It allows you to put your physical strength and alertness to test. The desert enables you to experience compete serenity and tranquility. At the same time, it gives you goosebumps every time a distant howl of coyotes penetrate the silence of the night.
While you might be hesitant to spend a night somewhere else, Joshua Tree National Park is pretty safe for camping. Moreover, it's one of the must-do activities for the most adventurous visitors of the park. The place takes all necessary precautions to keep its campers safe and provide them with the best outdoor experience possible. In fact, the park has nine established campgrounds with water and flush toilets. Moreover, with its luxury tents, cabins, and yurts, it's one of the best places in California for glamping.
Read more