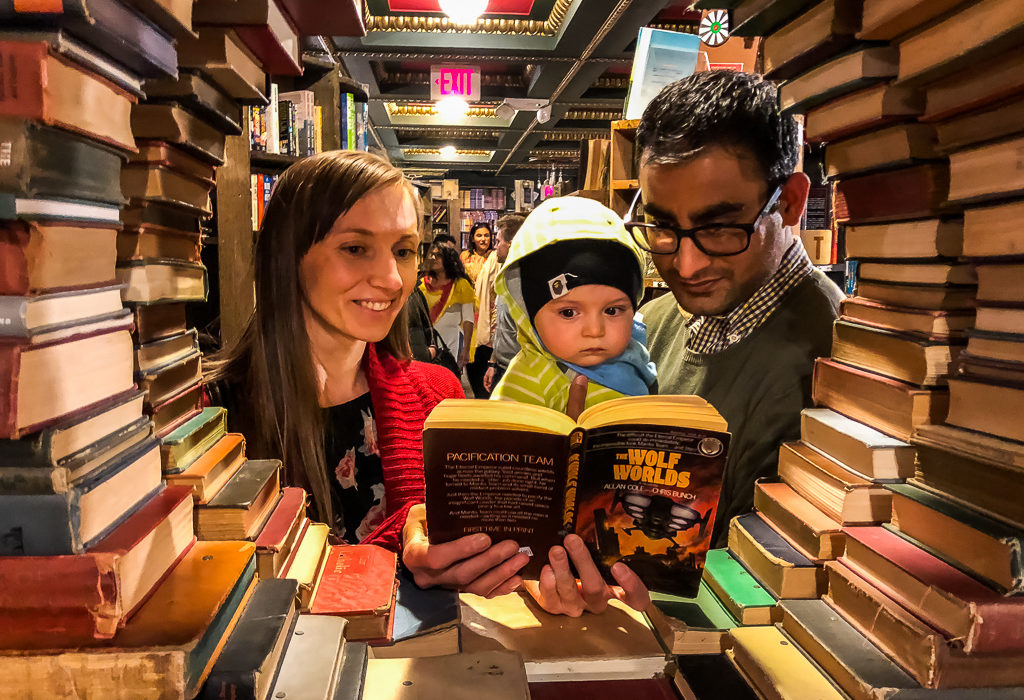 I started traveling a long time ago and have been on the go as long as I can remember. My first travels though (way back when I was a little girl) looked very different from typical road trips, bus and train adventures or even flights to faraway countries. I experienced all of these and much more through pages of one travel book after another.
I've always been a voracious reader and perused everything that came my way. However, travel stories were my absolute favorite. Over the years, real voyages slowly sneaked into the life of this humble adventurer. But travel books still remain one of my biggest loves that teach, entertain, and let me dream.
I regularly carry a book in my purse (that's why most of the time, I stick to a big handbag). At least once in two months, a good travel book traverse with me everywhere I go. Today I'd like to share some of my favorite reads. If you are looking for an interesting, yet educational book, here is my current list of the travel books that changed the way I travel forever.
Travel Books: The 5 Best Travel Reads

by Cindy Ross
I finished reading this book about a week ago and became completely convinced that traveling brings extraordinary benefits to kids, especially during their forming years. In this nature and travel guide, the author, Cindy Ross, reminiscences on some of her family's most memorable adventurous. This travel book includes numerous stories of two parents leading their young children through the most unusual experiences and places. Their family lifelong adventures started in the Rocky Mountain wilderness and took them all over the world. Throughout their travels, Cindy and her husband taught the kids about the world, nature, and history using real life experiences. I would recommend this travel book to anybody looking for untraditional ways of raising their kids.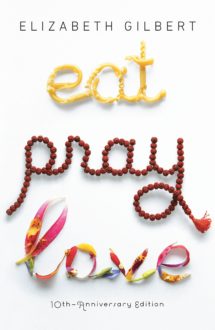 by Elizabeth Gilbert
Eat, Pray, Love: One Woman's Search for Everything across Italy, India, and Indonesia is the best travel book for those who decide to take some time off to travel the world in order to find themselves. In this memoir, Elizabeth Gilbert narrates about her adventures through Europe and Asia that took place shortly after her divorce. Along with ever-changing addresses, the author goes through serious life-altering events and experiences.

by Amanda Lindhout and Sara Corbett
A small town girl from a poor family dreamed of a big city and couldn't wait to get out of the place she grew up… The beginning of this memoir made me question why I'd taken this book in the first place. Another story of poor to middle-class American family didn't meet my travel book requirements. But the more I read it, the more I seemed to be interested in the voyages of the main character, Amanda. I secretly envied her courage and determination to travel the world until she reached Somalia, her most difficult and dreadful experience ever.
On her fourth day in the country, Amanda was kidnapped and held hostage for 460 days. The young woman remembered every detail of horrors she went through in captivity. Only imaginary house in the sky that she returned to over and over again helped her survive all those nightmares.
This travel book found its permanent place in my home library. Every time my glance stopped at its cover, I can't help but think about my experience at Queen's Bath on Kauai, Hawaii. I failed to find out (same way like Amanda underestimated the situation in Somalia) that this was one of the most dangerous places on the island with some fatal accidents registered. My recklessness took to me to Queen's Bath completely unprepared. I didn't know anything about its strong, deadly surf. I was lucky to explore the place at the time when the waves didn't show excessive activity, and thus I was safe. But what if my visit was just a few months earlier that year? What if I went way too close to the cliff? Just thinking about it gives me goose bumps.
A House in the Sky along with my Kauai experience taught me to put safety above all other things when traveling.

by Paulo Coelho
The Alchemist is a travel story about Santiago, an Andalusian shepherd boy, who backpacked to Egypt in search of treasure. He didn't find any gold or silver. What he discovered though surpassed all his expectations. Santiago learned to follow his heart, understood love, and mastered the meaning of life. This is a great travel book for everybody who dares to chase his or her dreams and overcome some fears about the future.

by Janice Macleod
Janice, an American lady on the verge of burnout, sells all her belongings and travels to Europe. A few days after her bold move, she meets Christophe and decides to reside with him in Paris. Some time later, Janice realizes that she can't return to her previous corporate job. Instead she turns to writing and art that lead to creation of Paris Letters. This travel book teaches to embrace unknown, learn to trust yourself, and believe that at the end everything will be all right.