Set on the Danube River by the border with Austria and Hungary, Bratislava is a main city of Slovakia. With a population of less than half a million, it is one of the smallest capitals in Europe. Nevertheless, even being that small according to European standards, Bratislava rips the laurels of the biggest city in Slovakia. Add to this combination a charming, 18th-century Old Town, and you found a perfect destination for your next European adventure. Not trying to be a spoiler and unveil all mysteries of this charming city, here is a quick guide to Bratislava that will come in handy. With a few recommendations on where to go and eat, it will equip you with all you need for a short trip to Bratislava.
HERE IS OUR QUICK GUIDE TO BRATISLAVA OUTLINING ALL YOU NEED TO KNOW FOR A SHORT TRIP TO THE CITY
Arriving in Bratislava
The best part of traveling to Bratislava is that you do not need to plan a lot and ahead of time. Adding this destination to your European itinerary will bring variety to your journey without putting extra burden on your wallet. All you need for a short trip to Bratislava is a direct train or bus ticket from Vienna, Austria. It doesn't take more than an hour or an hour and half to get from one city to another. The best part though is the price. Round trip can be as low as 8 euros per person. You can book your tickets online or buy them at the train station, which turns out to be cheaper. In this quick guide to Bratislava, we highly recommend GoEuro.com for good deals traveling from Vienna to Bratislava.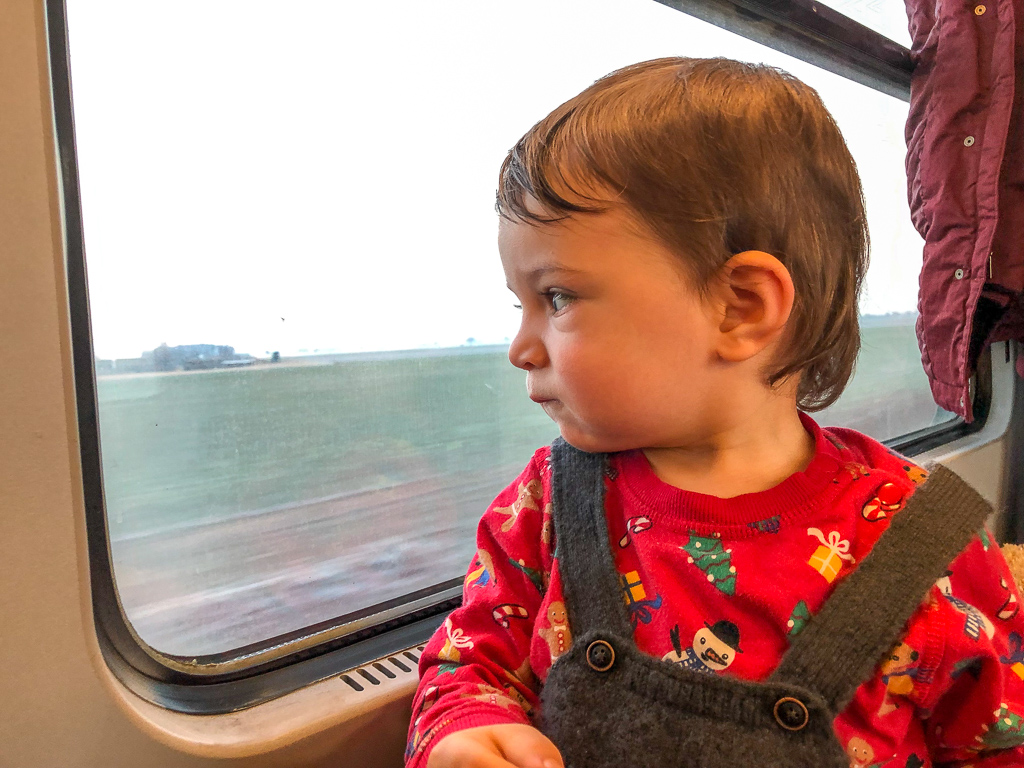 Getting Around in Bratislava
Since almost all major attractions in Bratislava are located in one place, the best way to explore the city is on foot. On top of that, the Old Town, your main destination, is accessible only by pedestrians. So, as you might guess, walking a lot is definitely guaranteed. However, if during a short trip to Bratislava, a need for a ride becomes extremely necessary, stick to public buses or trolleys as your primary types of transportation.
Getting to the Old Town of Bratislava
In majority of cases, your short trip to Bratislava will start at Hlavná stanica, the main train station of the city. From there, there are a few choices to get you to the famous Old Town. You can be money smart and take a 15-minute walk exploring Bratislava along the way. For those who save the walk for the later time, public transportation is the next available option. So, for instance, bus 93 will take you to your first destination on this quick guide to Bratislava in approximately seven minutes. The most impatient travelers can adhere to a 4-minute ride with Uber or taxi. The cost of such a short trip is, consequently, higher.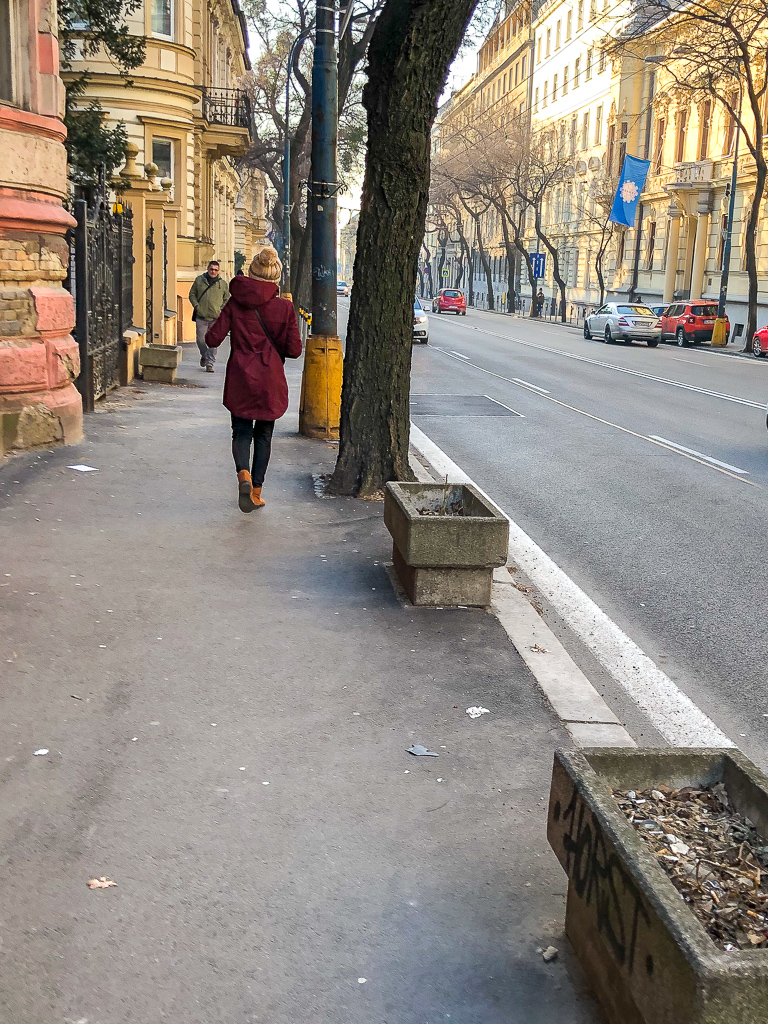 Exploring the Old Town of Bratislava
The Old Town is a geographical center and one of the most popular tourist destinations in Bratislava. It includes the historical center and its adjoining neighborhoods. Moreover, the Old Town is home of majority of city's attractions. Our quick guide to Bratislava suggests starting your short journey at Michael's Gate, the last out of four original gates. Here, take time to climb Michael's Tower for a stunning view of the city.
Next, head straight to St. Martin's Cathedral, one of the oldest churches in Bratislava. As part of your Old Town itinerary, make sure to visit Bratislava City Museum, stop by at Roland Fountain, explore Old Town Hall, and see Man at Work.
Exploring the Old Town of Bratislava is very easy. Moreover, you can finally say "Goodbye" to your Google map. Just follow street signs and you will get to all of these attractions in no time. And if you get hungry or tired, the abundance of trendy restaurants and bars quickly restore your energy.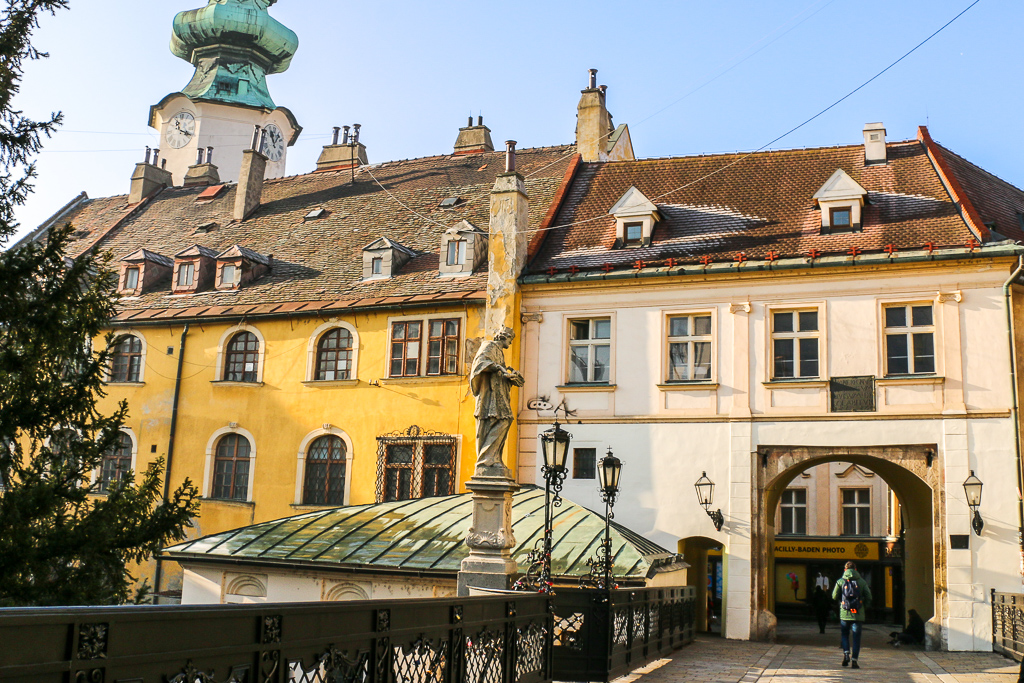 Bratislava Castle
No short trip to Bratislava can be complete without venturing to the legendary Bratislava Castle. Perch atop a hill, the massive structure with red roofs overlooks the city and Danube River including Most SNP, the world's longest bridge with one pylon and one cable-stayed plane.
Outside of the Old Town of Bratislava
Modern city is less festive and rarely included in any quick guide to Bratislava, moreover any short trip to the city. The streets here are wider and less busy with prevailing graffiti arts on the buildings. However, this is a part of Bratislava where you can find such attractions as Blue Church of St. Elizabeth, Slavín, Most SNP, and Presidential Palace.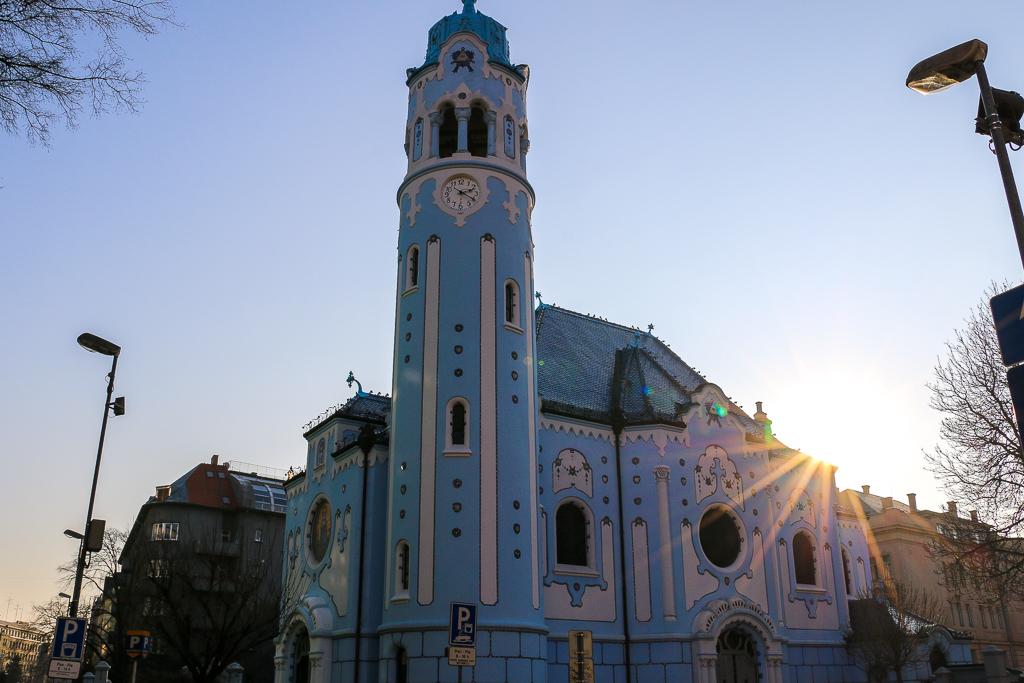 Where to Eat in Bratislava
Regardless of your preferences, eating in Bratislava does not present any problems what's so ever. Enjoy Bistro, Slovak Restaurant, and Slovak Pub are just a few places to check in the Old Town of Bratislava. However, the meal prices here are not what this quick guide to Bratislava addresses as budget-friendly. On average, lunch costs anywhere from eight to ten euros. But get outside of the touristic area of the city, and you can feast on the same meal for half of the price.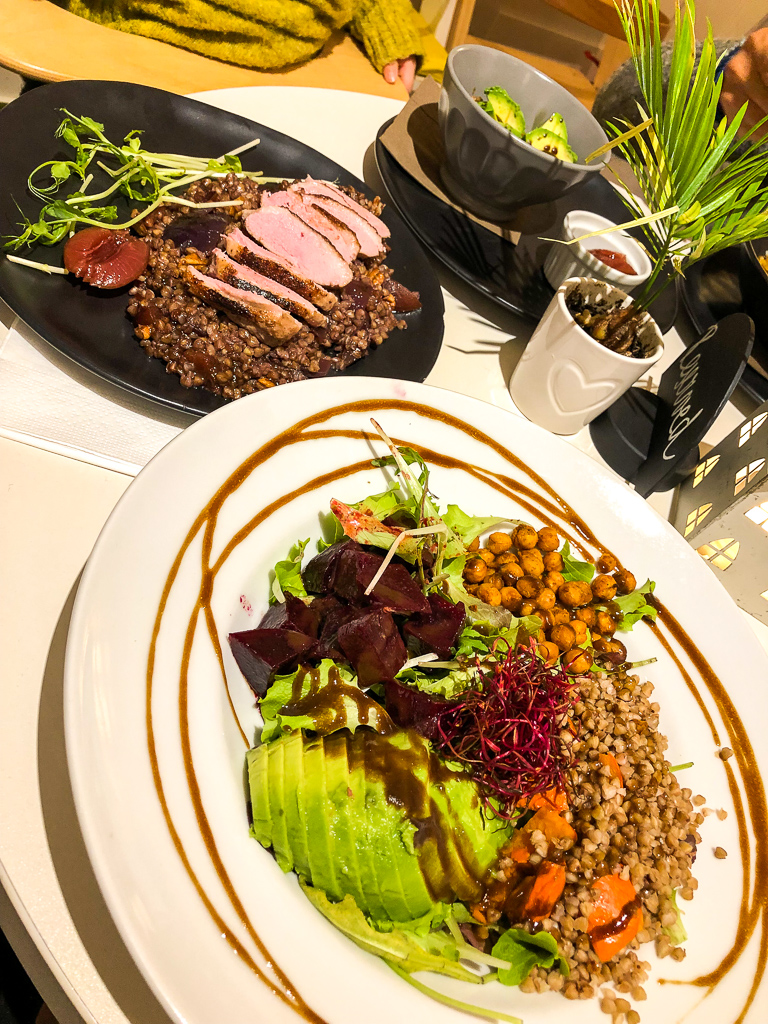 Read Next