If I have to choose my favorite meal of the day, breakfast would be an undisputed winner. Fruits, fresh juices, smoothies, oatmeal – I love them all. Even when we travel, breakfasts have to always be present. We rarely pass on a free breakfast included in a hotel rate. Actually I don't remember if we ever did. And after traveling quite a bit for the past two years, it's time to share some of the traditional breakfasts from Europe to North America plus Morocco.
HERE ARE THE TRADITIONAL BREAKFASTS FROM EUROPE TO NORTH AMERICA INCLUDING MOROCCAN MORNING FEASTS:
Traditional Breakfasts: Morocco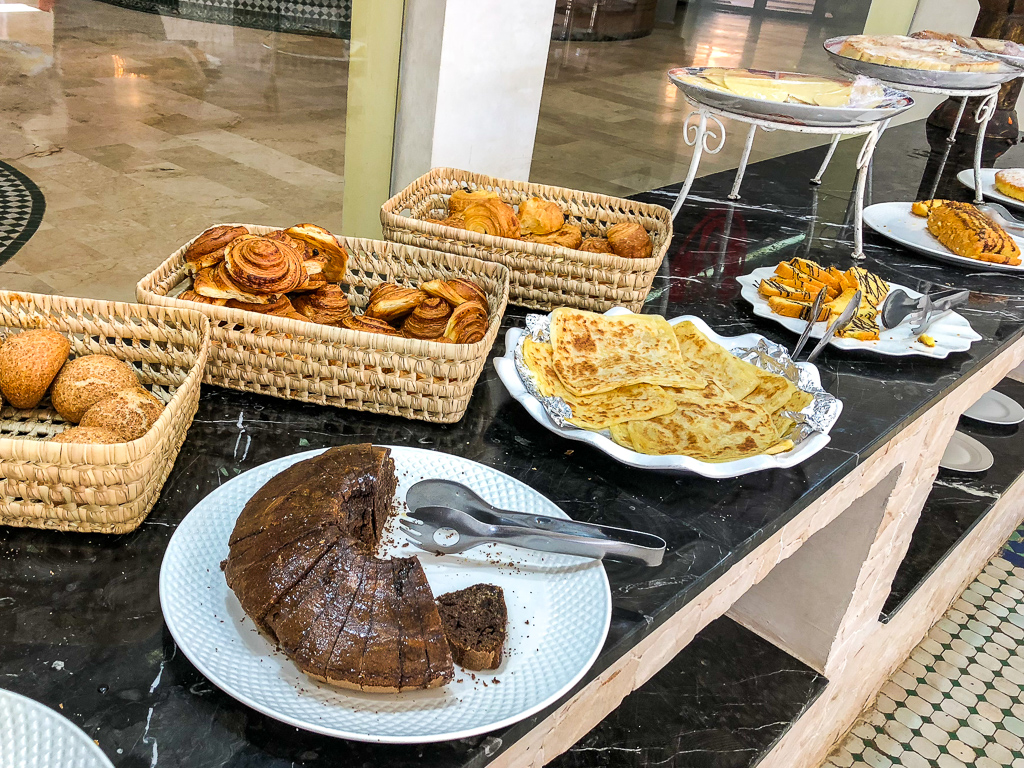 Morocco is a country where my fascination with the traditional breakfasts started. Imagine walking into a room with a table full of dates, different kinds of bread, eggs, milk, coffee, and semolina. Yes, that's right. You hardly find oatmeal for breakfast in Morocco. Instead, the locals eat semolina porridge that they cook with milk or a mixture of milk and water. On top of that, you will find honey and jam nest to a bowl of warm porridge. And of course no Moroccan traditional breakfast is complete without signature sweet mint tea.
Traditional Breakfasts: Eastern Europe
Russia
Traditional Russian breakfast is simple. Thus, you won't find many varieties of foods to eat at breakfast. Usually the traditional breakfast consists of warm porridge made from millet, semolina, oats, or buckwheat. Additionally, the Russians top it with butter, cinnamon, raisins, and sometimes jam.
Oladi is another traditional breakfast option is Russia. These popular buttermilk pancakes are crispy on the outside and chewy on the inside. You will usually eat them with sour cream or homemade jam.
Belarus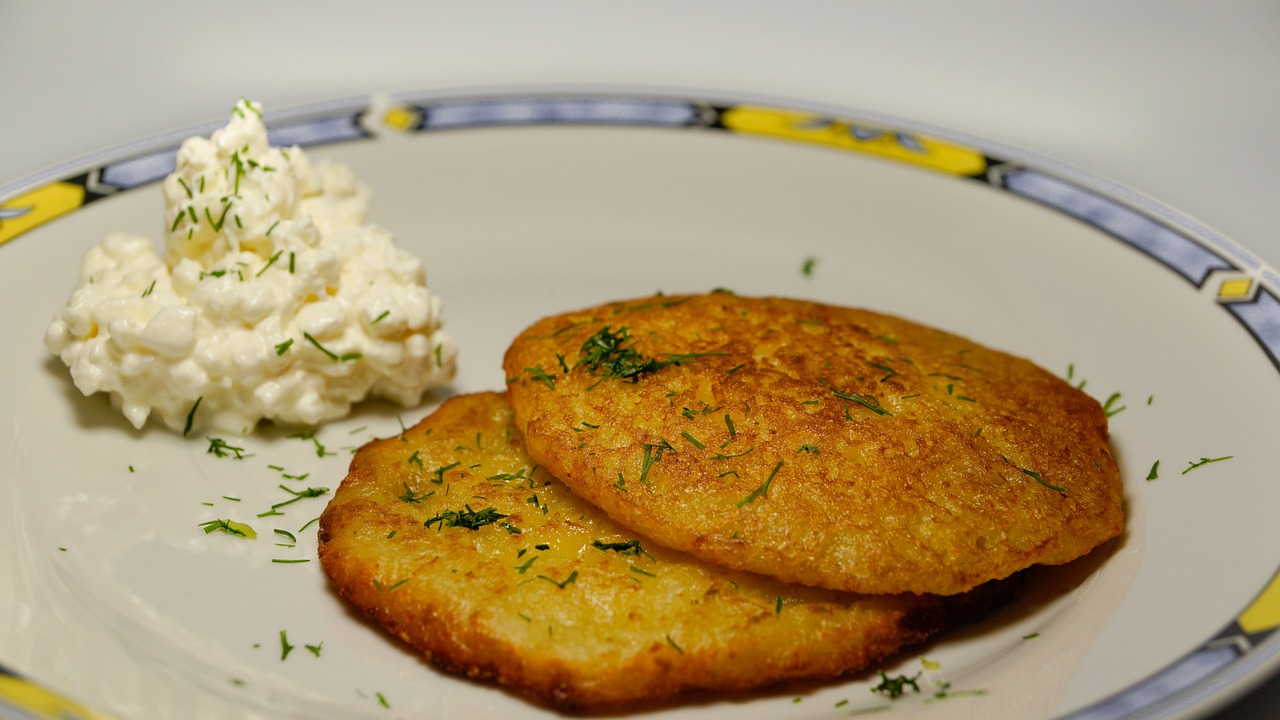 Russian neighbors, Belarusians, are also big fans of pancakes. But instead of flower, they use potato to make their traditional breakfast. Similar to the Russians, the locals enjoy their potato pancakes or draniki with sour cream and butter. The kids often add sugar on top of butter, roll draniki up, and eat them. You can read more about traditional Belarusian dishes here.
Traditional Breakfasts: Western Europe
Austria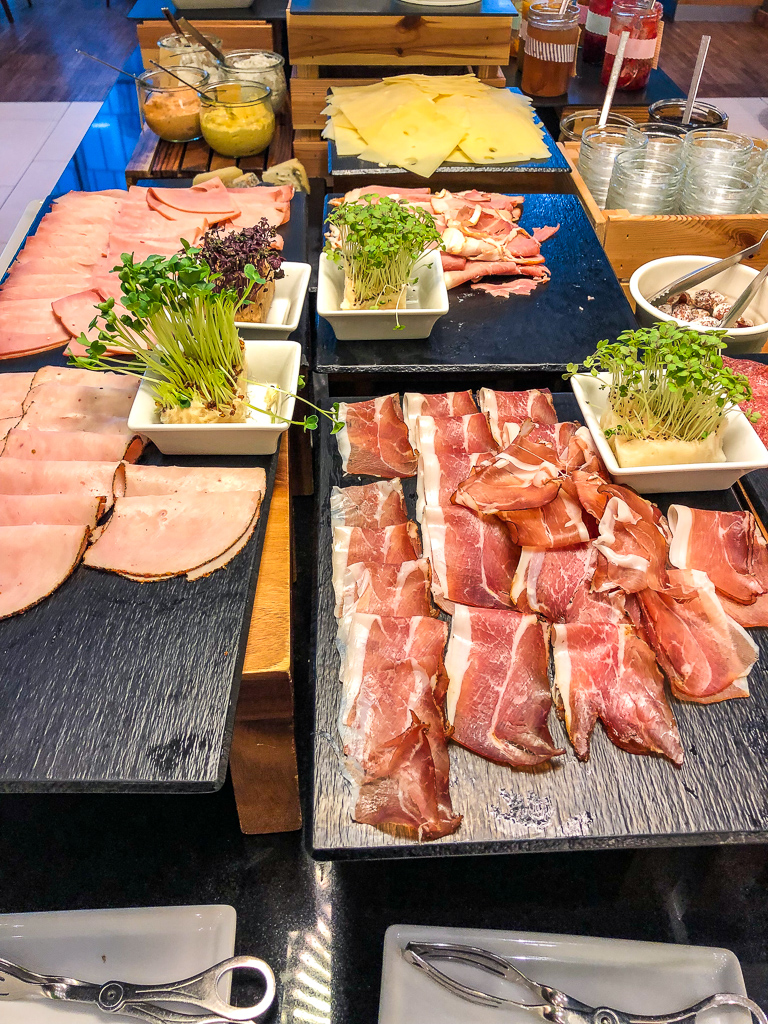 Traditional Austrian breakfast is hearty with many options to choose from. It doesn't come as a surprise since the majority of the locals consider breakfast the most important meal of the day. Thus, the traditional breakfasts here consist of Semmeln (Austrian bread rolls), muesli, cold cuts, boiled eggs, cakes, and pasties. On top of that, the Austrians use butter and jam to add extra flavor to their food.
United Kingdom
Contrary to a popular belief, traditional British breakfasts go far beyond humble oatmeal. That's why be ready to find fried eggs, sausages, baked beans, fried mushrooms, toasts, grilled tomatoes, and even hash browns on breakfast tables of this royal island.
France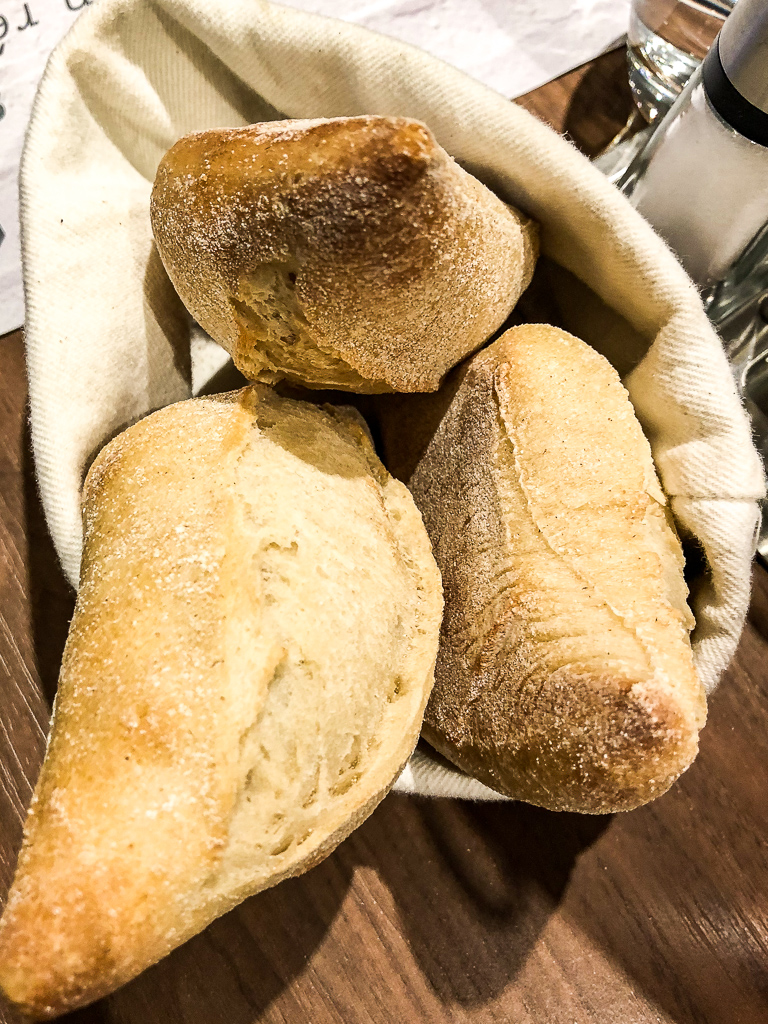 French love to eat bread as part of their traditional breakfasts. Once in France, you will indulge in slices of baguette topped with butter, jam, and chocolate paste. Such traditional breakfasts go well with tea, coffee, or juice.
Traditional Breakfasts: Southern Europe
Italy
Italians are masters of carbs and eat them any time of the day. And thus, as you can imagine, Italian traditional breakfast is loaded with all kinds of bread. So, the Italians usually drink black coffee or caffé latte and eat fette biscottate (cookie-like hard bread) or bread rolls with butter and jam at breakfast.
Spain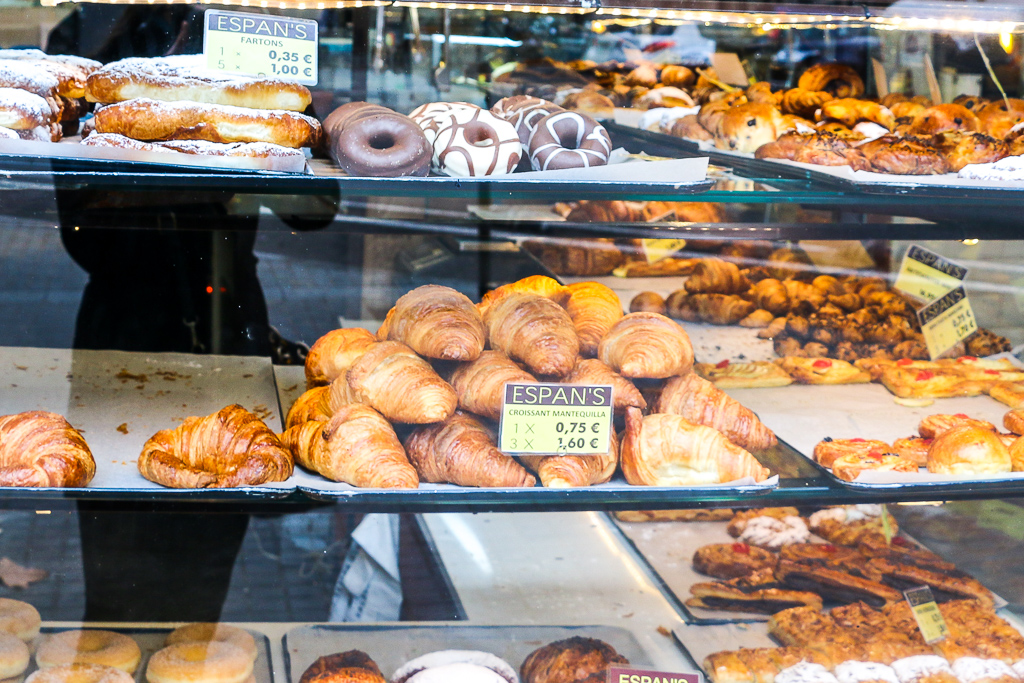 Spaniards don't go far from their Italian neighbors when it comes to a traditional breakfast. Similar to an Italian traditional breakfast, the Spanish breakfast consists of coffee, croissants, churros, or other pastries.
Traditional Breakfasts: North America
United States
Traditional American breakfasts differ from one part of the country to another. But the most common breakfasts consist of eggs, toasts, bacon and sausages, pancakes, waffles, and cereals. Additionally, peanut butter and jelly sandwiches have become the most popular breakfast choices among kids.
Hawaii, USA
Hawaii is one of the most unique states in the US. And so is its traditional breakfast, which usually offers big platter of fresh fruits with some bread.
Canada
Canadian traditional breakfasts insure that you get enough calories early in the day. So even if you need to skip other meals, it won't affect your productivity. (One might disagree with that, though.) That's why the traditional breakfasts in Canada are big and hearty. They include eggs, pork sausages, bacon, fried potatoes, toasts and French Toasts with Maple syrup, cereals, and oatmeal.