Los Angeles is located within a driving distance from 6 national parks, allowing you to visit them during short, often one-day trips.
6 National Parks Perfect for a Day Trip from Los Angeles
Somebody once said that national parks are the most beautiful parts of the US. Some people might take time to think about it, but I wholeheartedly agree with it. These astounded locations with breathtaking vistas, towering mountains, and splendid lakes attract millions of people form all corners of the world. And while you might not have time to see all of the national parks in the US, venturing to your closest ones should not present any problems. For those who live in or near Los Angeles, there is not one, but 6 national parks to visit on a one-day trip. Thanks to the city's convenient location, you can easily see six out of nine government protected areas in California. So, do yourself a favor and check out these national parks perfect for short trips from Los Angeles.
HERE ARE 6 NATIONAL PARKS PERFECT FOR A DAY TRIP FROM LOS ANGELES
Joshua Tree National Park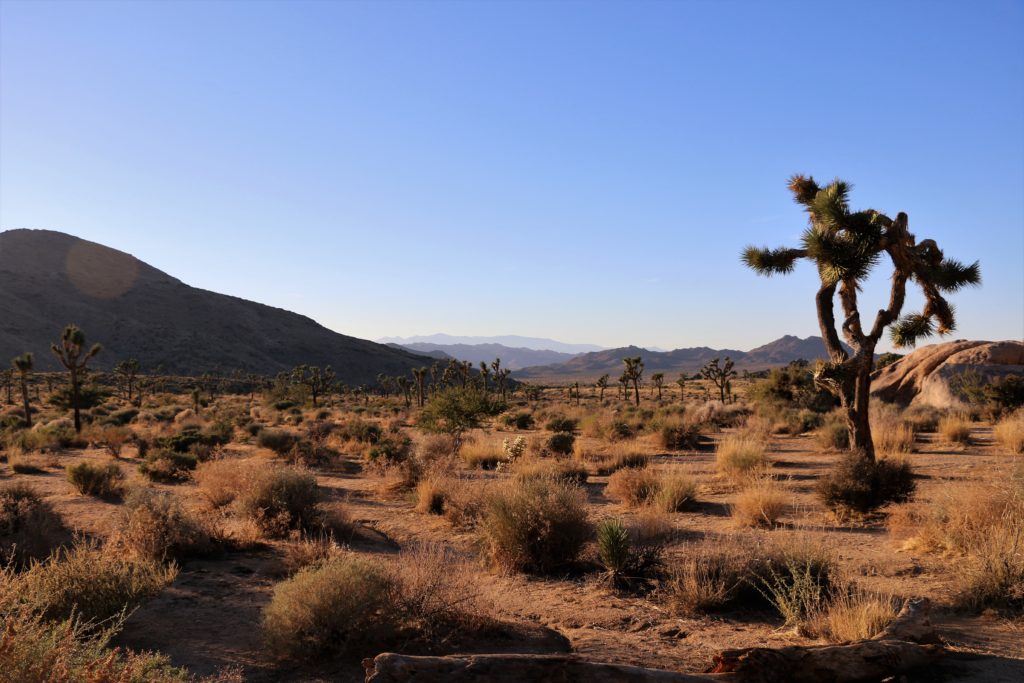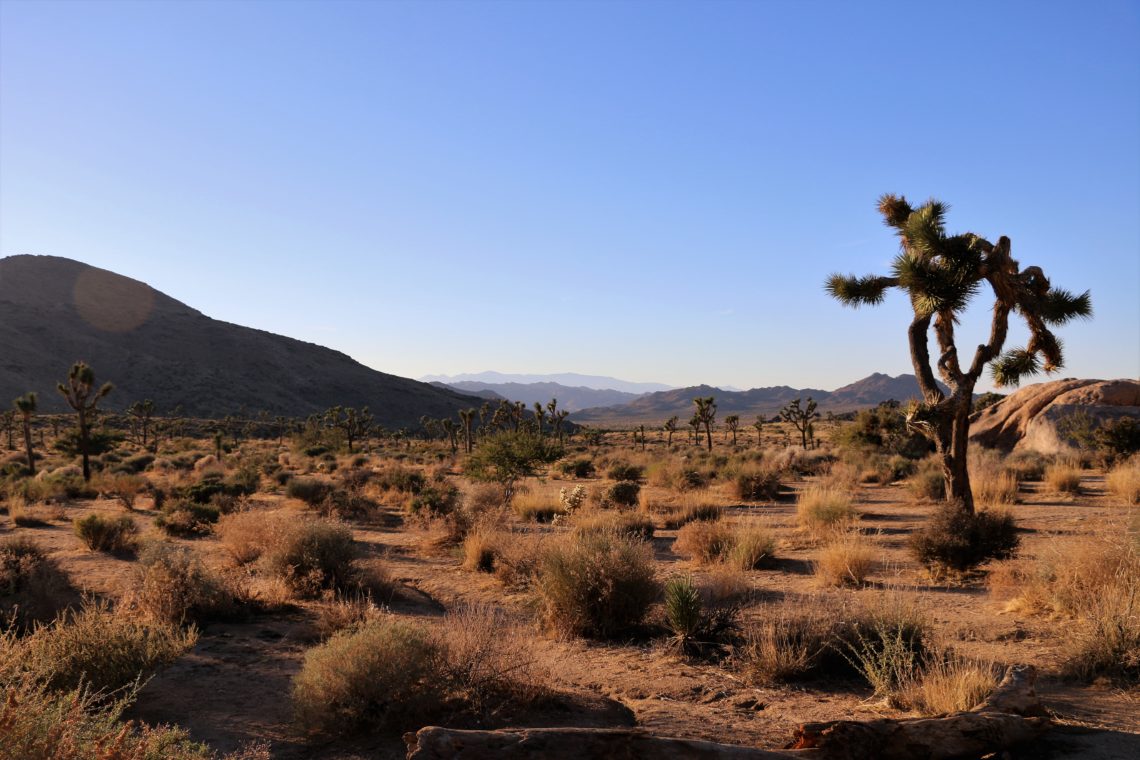 2 hours 30 minutes from Los Angeles
Joshua Tree National Park is one of the most popular national parks among the residents of Los Angeles. Such popularity might be due to a relatively short driving distance. I'd like to believe, though, that strange-looking trees that remind people with extended hands draw the majority of the visitors. And why not, aren't they a good reason to visit Joshua Tree National Park? Where else can you see thousands of trees along with boulders and rock formations in a desert? You got my point.
And indeed, Joshua Tree National Part is a perfect place for any day-trip adventures for visitors from all over the world, not only the Greater Los Angeles Area. It offers plenty of activities suitable for people of all ages. You can put your athleticism to the test and climb the rocks. Additionally, the abundance of hiking trails invites you to get deeper into the national park and see how it changes with the distance.
Channel Islands National Park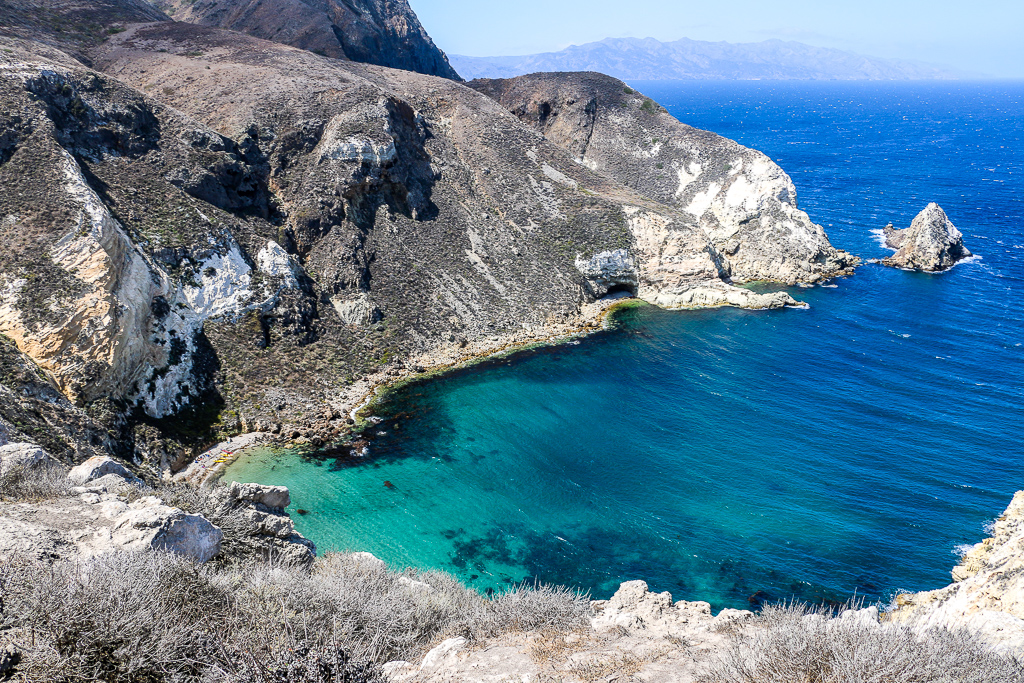 2 hours drive plus 1-4 hours boat ride from Los Angeles
Among other national parks mentioned here, Channel Islands National Park is the only place you can't reach by driving from Los Angeles. Instead, you need to get on a helicopter or boat in order to spend one or a few days here. The park consists of five islands and their ocean environment. It's home to over 2000 species of plants and animals, 145 of which are unique to the park. If you're looking for a great place to hike, swim, kayak, or snorkel, Channel Islands National Park is right for you.
Sequoia National Park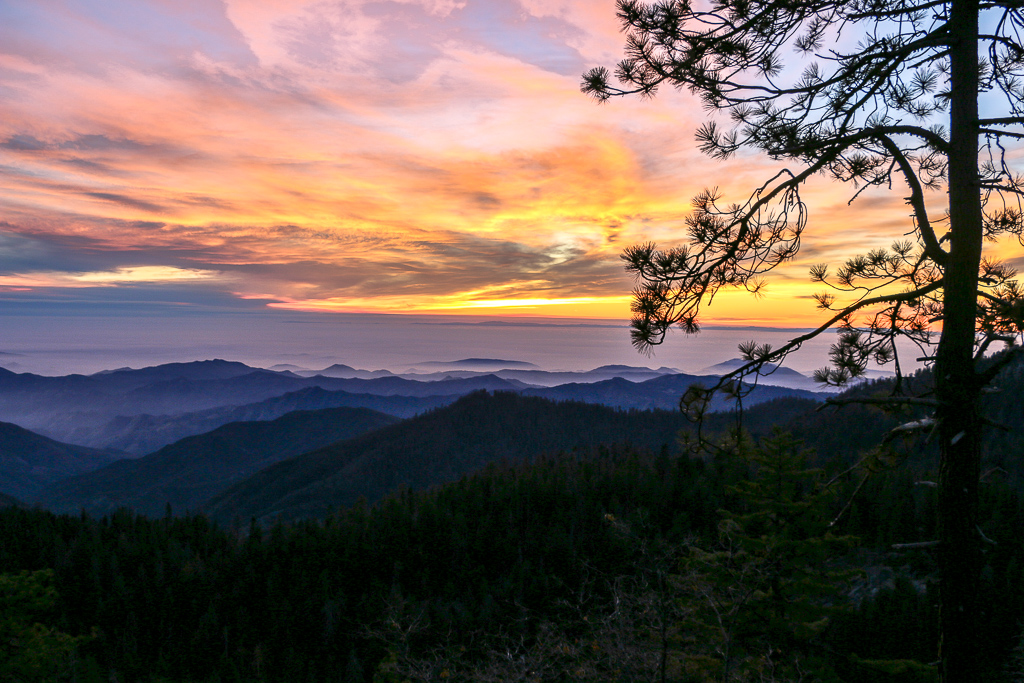 3 hours 40 minutes from Los Angeles
Sequoia National Park is one of the most interesting national parks that even your kids will approve as a perfect day-trip adventure from Los Angeles. The park is located in southern Sierra Nevada Mountains and has some of the biggest trees in the world. Moreover, Sequoia National Park is home to over 200 caves and wide range of wildlife. You can hike, bike, camp, and even play snowballs in the colder months here. But above all, try to catch a sunset at the park. It's a view that will stay in your memory for a lifetime.
Kings Canyon National Park
4 hours 15 minutes from Los Angeles
Kings Canyon National Park is adjacent to Sequoia National Park. As the latter, it boasts giant sequoia trees, deep canyons, and granite canyon walls on the east side. Furthermore, it's home to rattlesnakes, bears, and cougars. So make sure to stay safe when exploring this national park during your escapade from Los Angeles.
Death Valley National Park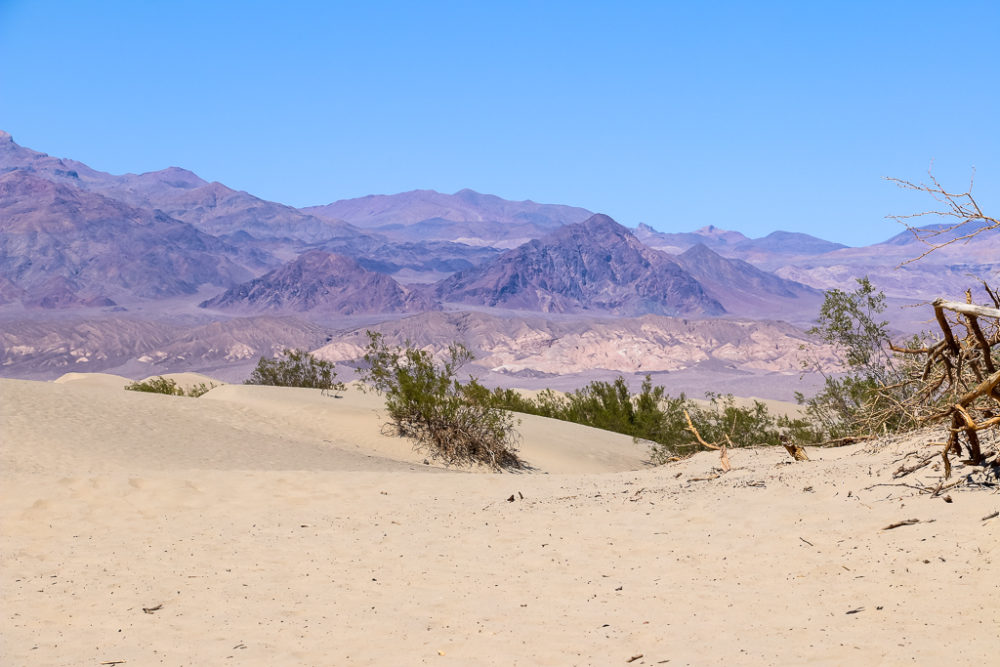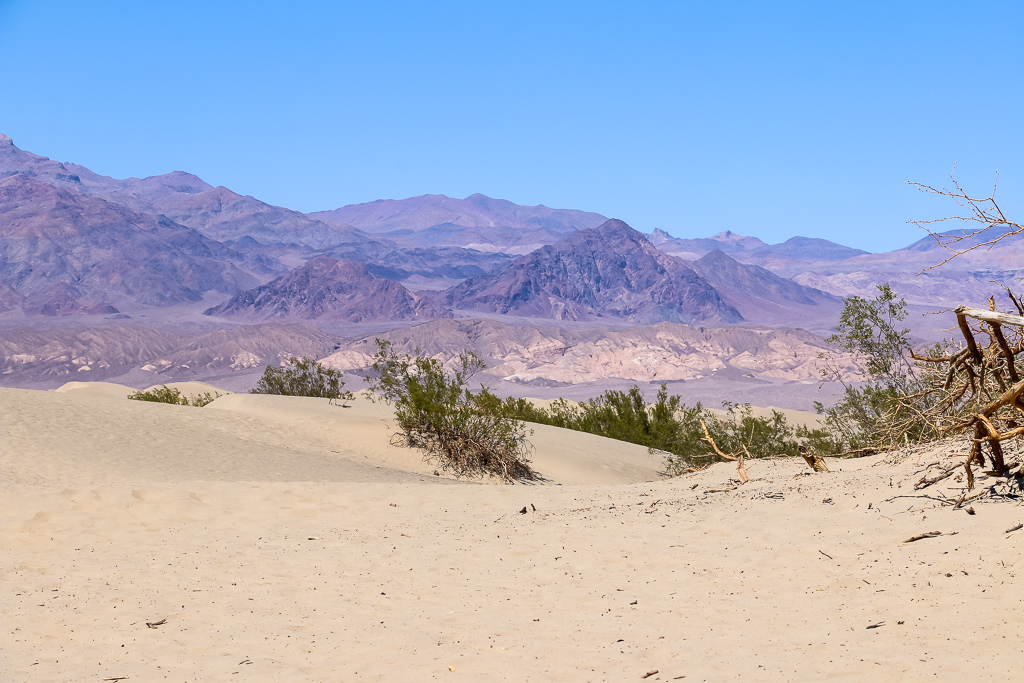 3 hours 40 minutes from Los Angeles
The name of this national park can put you on your guard. And there is a reason for it. One of the most intriguing national parks that you can visit on a one-day trip from Los Angeles, Death Valley National Park is the hottest and driest place in the US. Moreover, its Badwater Basin is considered the lowest elevation in North America. On top of that, the park includes canyons, dunes, mountains, salt flats, hot and cold spring oases, and desolate badlands. It's certainly more than you can see in one day. Therefore, you might consider exploring Death Valley National Park over the course of a few day trips from Los Angeles.
Yosemite National Park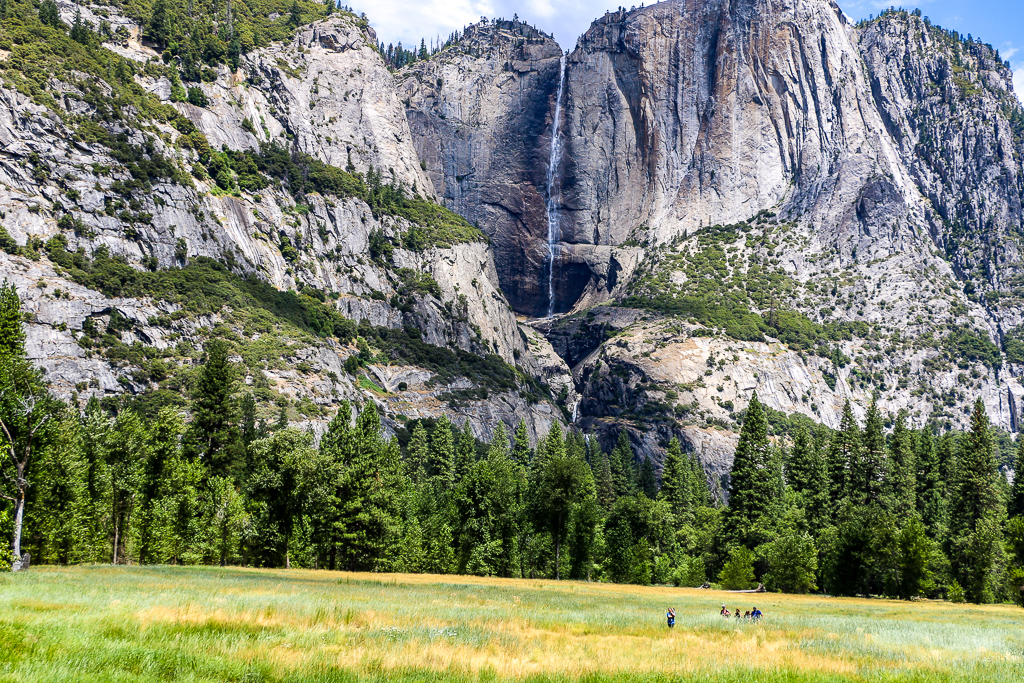 4 hours 45 minutes from Los Angeles
It might be a little bit challenging to visit Yosemite National Park on a day trip from Los Ageless. However, it's not impossible. So what draws people to Yosemite? As one of the most favorite national parks in California, Yosemite entices with its iconic vistas, dramatic waterfalls, and towering granite cliffs. This place is perfect for a one-day or a few-day adventures. You can take a leisurely walk in the Yosemite Valley or hike to the picturesque waterfalls. Experienced hikers tend to test their strengths by climbing Half Dome.