Vienna is one of the leading cities of the Western Europe. Stunning in appearance with spectacular architecture and rich cultural heritage, Vienna offers more attractions than you can handle in a months. However, there is something more to this Austrian city than endless sightseeing. Something that even if you for whatever reasons forget which city you are in instantly brings you back to reality. This something is nothing else than culture of the city of Vienna, which deserves a separate trip to this remarkable city. And while you surely enjoy all the famous places of the city, make sure to try these five must-do things in Vienna beyond attractions and get to know the spirit of the city.
HERE ARE FIVE MUST-DO THINGS IN VIENNA BEYOND ATTRACTIONS:
1. Horse carriage ride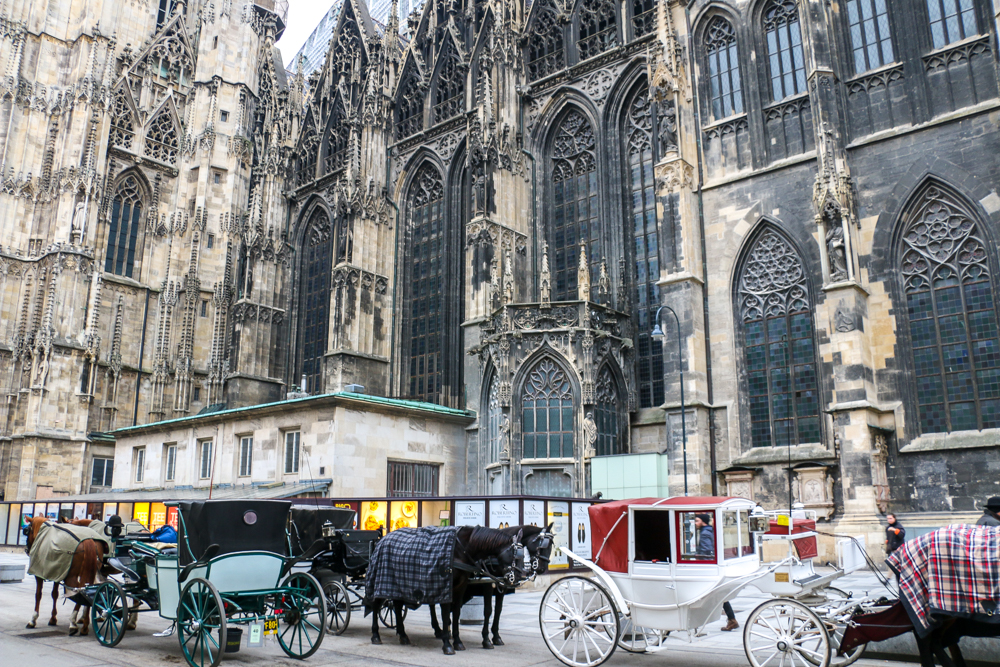 Horse carriages are not limited only to Austria. On the contrary, you will encounter this fun activity in handful of other European cities. However, only in Vienna they have become symbol of the city and one of the must-do things for any visitor. It gets to that point that you can choose your horse carriage or Fiaker the way you'd pick your taxi in front of an airport.
There are different options to try horse carriage rides in Vienna. You can book your horse carriage tours in advance. Usually one coach fit up to four people. The price depends on program and time you'd like to spend expiring Vienna from the comfort of the horse carriage. Thus, city tours last from 20 to 40 minutes and cost anywhere between 80 and 110 euros. Those who aim for a unique experience that extends beyond popular attractions and other must-do things in Vienna are welcome to sign up for Riding Dinner tours.
However, you don't need to plan your visit including all the things you want to do in Vienna way ahead of time. You can easily get your "ride" almost everywhere in Innere Stadt. Your best pick will be though at St. Stephen's Cathedral or the Hofburg. But make sure you to familiarize with the prices of horse carriage rides in case you need to haggle with a driver.
2. Immerse into a coffee culture of Vienna
For all coffee drinkers, the capital of Austria is your dream destination. Indulging into different coffee drinks is one of the must-do things upon arrival in Vienna. Moreover, widely known for its coffee culture, Vienna is a place where coffee has its own festival. With that being said, make sure to learn a thing or two about Vienna's popular coffee drinks. Otherwise, you risk getting awkward looks from baristas every time you order "a coffee".
So, some of the most favorite drinks include a kleiner or grosser Schwarzer (a single or double espresso) and Verlängerter (and espresso wit added hot water). Espresso lovers can furthermore choose between a kleiner or grosser Brauner, which is a single or double espresso with milk or cream on the side. Other popular coffee drink are Einspänner, espresso topped with whipped cream, and Heferlkaffee, a mug of coffee with milk.
With that, drinking at least a cup of coffee every day is a must in Vienna that brings you closer to the culture of the city beyond any other popular things and activities.
3. Eat Apfelstrudel (Apple Strudel)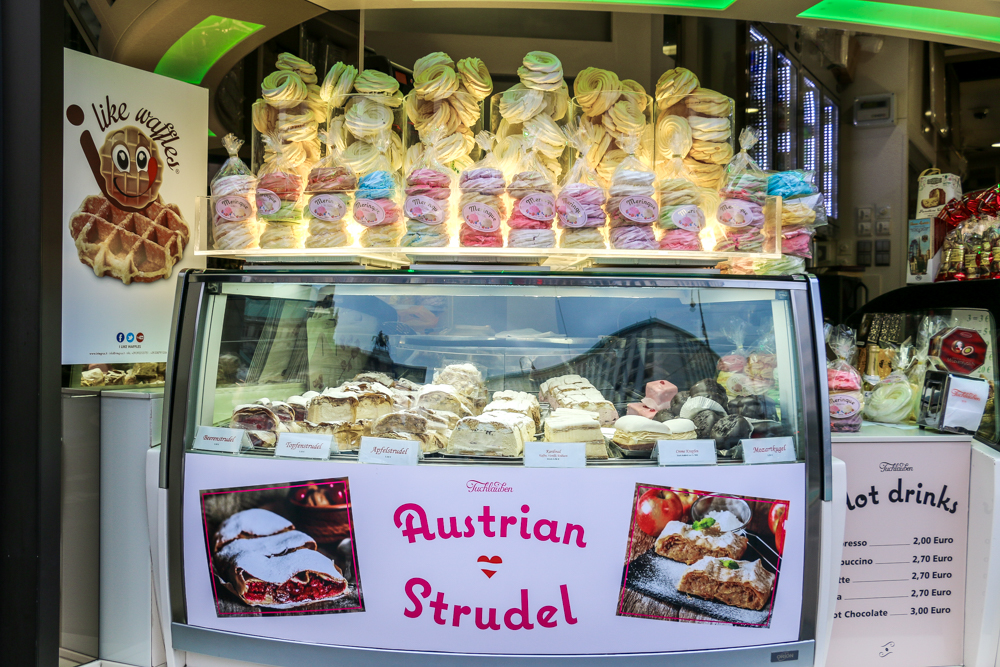 Eating sweets, in particularly Apfelstudels, is one of the must-do things in Vienna beyond famous attractions that go so well with its coffee culture. Moreover, one doesn't go without the other. So, as coffee, this signature Vienna's pastry is available at any café, restaurant, and even street stalls. Furthermore, many women in Vienna make their own homemade Apfelstrudels. The recipe slightly changes from house to house with addition of extra spices or vanilla. But cooking principle and main ingredients stay the same. Thus, Vienna's Appfelstudel is usually stuffed with apples, raisins, sugar, and cinnamon.
4. Try Wiener Schnitzel
Another representative from culinary must-do things in Vienna that go far beyond any famous attractions includes Wiener Schnitzel. This Viennese specially is a deep-fried breaded boneless veal dish. Usually you garnish it with lemon and fresh parsley and eat with salad, steamed potatoes, or French fries.
Wiener Schnitzel is one of the most popular dishes in the city. Moreover, it's one of those delicacies that you can find at most sit-down restaurants and cafés. Even street food stalls don't yield to the popularity of Wiener Schnitzel and serve in a bread ball as Schnitzelsemmel.
5. Ice skating in front of Rathaus – one of the must-do things in Vienna in winter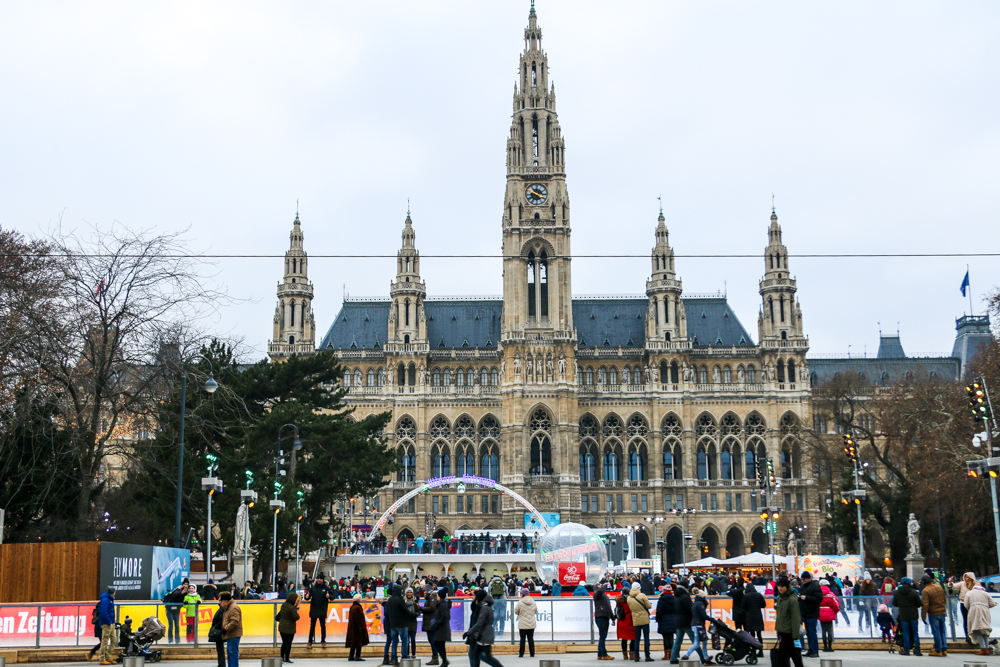 For those who visit Vienna in winter, Vienna Ice World is one of must-do things in the evening after exploring major attractions of the city. A huge ice rink is located in the Vienna Rathausplatz and is available for locals and visitors from January until March. While this activity is not free, it's worth all the money. Thus, for about 7 euros, Vienna Ice World takes you to the winter wonderland filled with fun, joy, and laughter. Moreover, this place not only unveils Vienna's culture, but also gives you opportunity to meet and mingle with the locals.