Located in California's Sierra Nevada, Mammoth Mountain is a world-renowned ski resort. With average 400 inches of snowfall and 300 days of sunshine, it offers the best skiing in the country. Every so often, athletes choose the Mammoth Mountain Ski Resort to train for the Olympic Games. And if this place is good for the medalists, it'll definitely satisfy the skiing needs of all other visitors. Moreover, to visit Mammoth Mountain is a piece of cake. Make sure though to bring your ski equipment or otherwise rent them before your visit to Mammoth Mountain.
Visit Mammoth Mountain, California
Located west of the town of Mammoth Lakes, Mammoth Mountain is a lava dome formed roughly 57,000 years ago. Active volcano, as what Mammoth Mountain is, reaches 11,059 feet in elevation. This number speaks for itself and makes the Mammoth Mountain Ski Resort an enticing place to visit.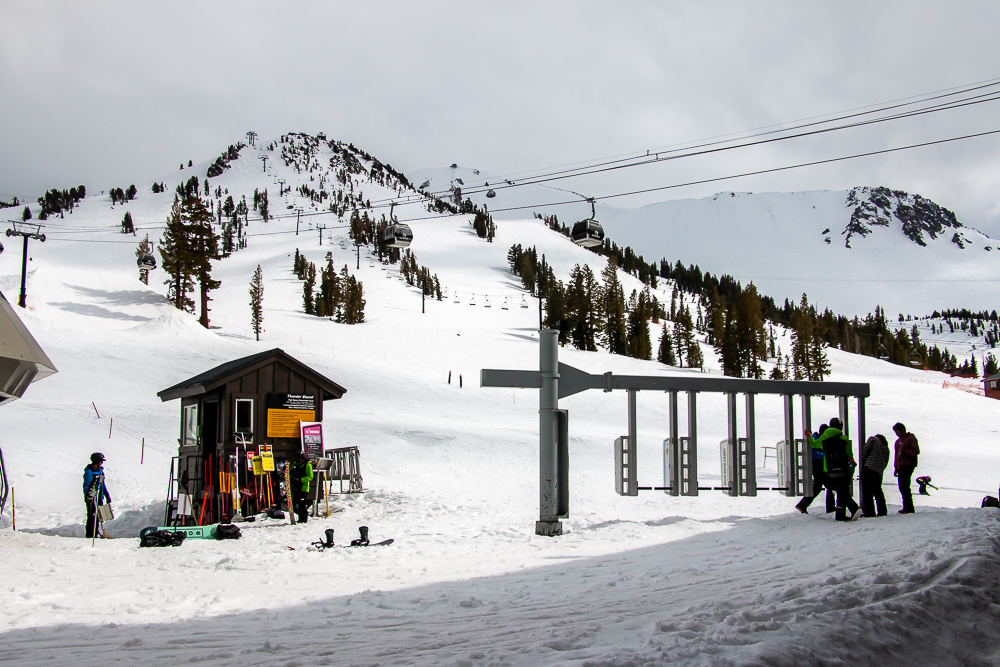 Founded in 1953, Mammoth is especially popular during the winter months. During this time, the visitors of Mammoth Mountain succumb to skiing, snowboarding, and snowmobiling. But while most of the ski resorts offer these same winter sport activities, Mammoth Mountain's terrain makes it stand out. To visit the Mammoth Mountain Ski Resort means to choose from steep chutes, tree skiing, gullies, bumps, or easy trails. If none of these activities attract you, gondola rides offer panoramic views of the mountain and its surrounding area.
The ski gondolas come in handy in the summer months as well. With less snow if any at all, mountain bikers pay the most visits to Mammoth Mountain and use them to get to the top. The rest of the tourists ride the gondolas to get better views of several lakes nearby. And these visits are pretty good experiences themselves considering pristine nature of Mammoth Mountain.
You can see more about visiting Mammoth Lakes and Mammoth Mountain here.