Welcome to Bridgeport, California! Located in California's Eastern High Sierra, it's a small town you've probably never heard about. You're not alone here. If not for our recent California road trip, Bridgeport would have been just another place on map for me. Luckily, its relatively cheap accommodation compared to other locations in Mono County drew us here for just one night. But later we decided to extend our visit and see what Bridgeport had to offer. Based on our travel experiences and adventures in the town, here are five best places you must visit in Bridgeport.
HERE ARE 5 OF THE BEST PLACES TO VISIT IN BRIDGEPORT, CALIFORNIA:
1. Travertine Hot Springs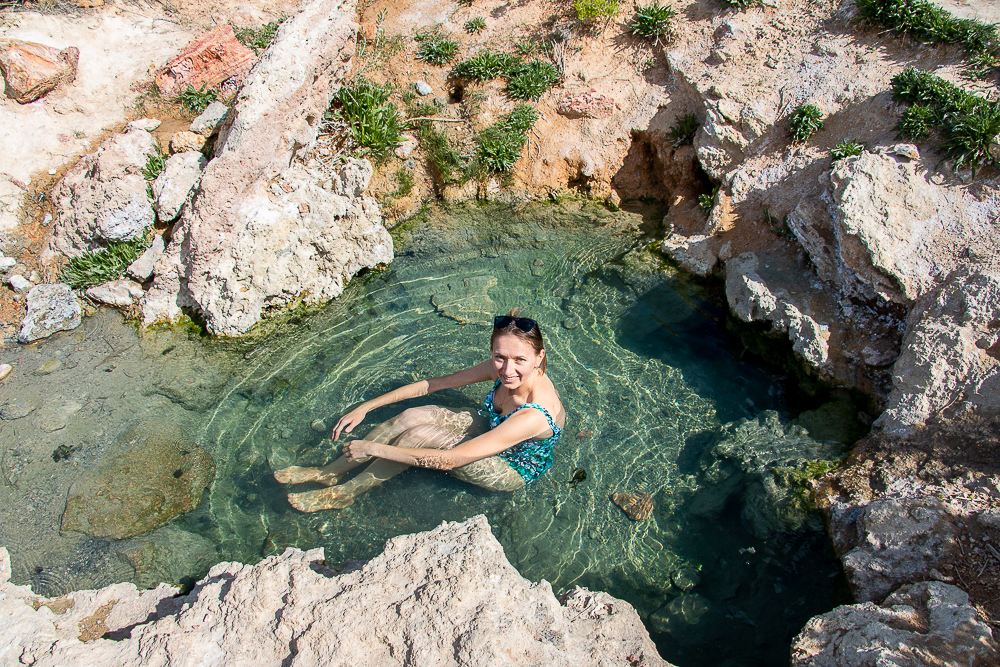 Hot springs were solely responsible for our longer stay in Bridgeport. Hotel map showed that there were two places with hot pools in the Bridgeport area. Travertine Hot Springs were the closest to our hotel. And after a quick visit, it surely became the first of the five best places you must visit in Bridgeport.
Located south of Bridgeport along Route 395, Travertine Hot Springs feature a handful of hot pools with the stunning Sierras in the background. The size of these hot springs allows to fit in up to a few people at a time. With such capacity they serve pretty well for single visitors and families alike. Moreover, taking into consideration its easy access, the Travertine Hot Springs area is one of the most visited places in Bridgeport.
2. Buckeye Creek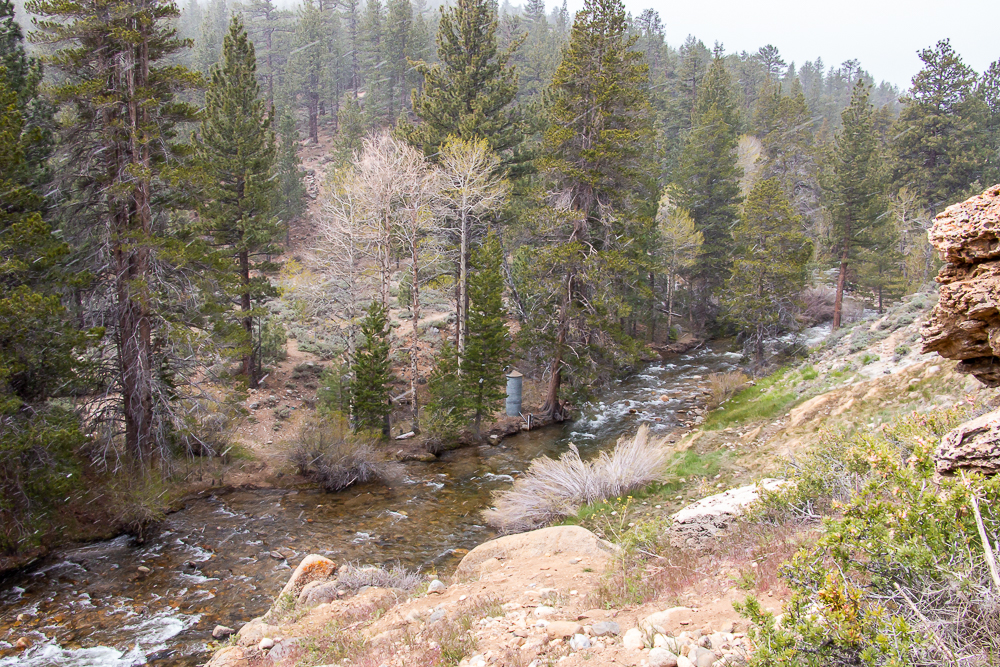 Buckeye Creek in the north end of the town is one of the best places to visit in Bridgeport for nature lovers. Add such activities as hiking, camping, and fly fishing, and you set yourself up for quiet an adventurous day. However, hiking trails near Buckeye Creek are considered difficult and might not work well for beginners.
3. Buckeye Hot Springs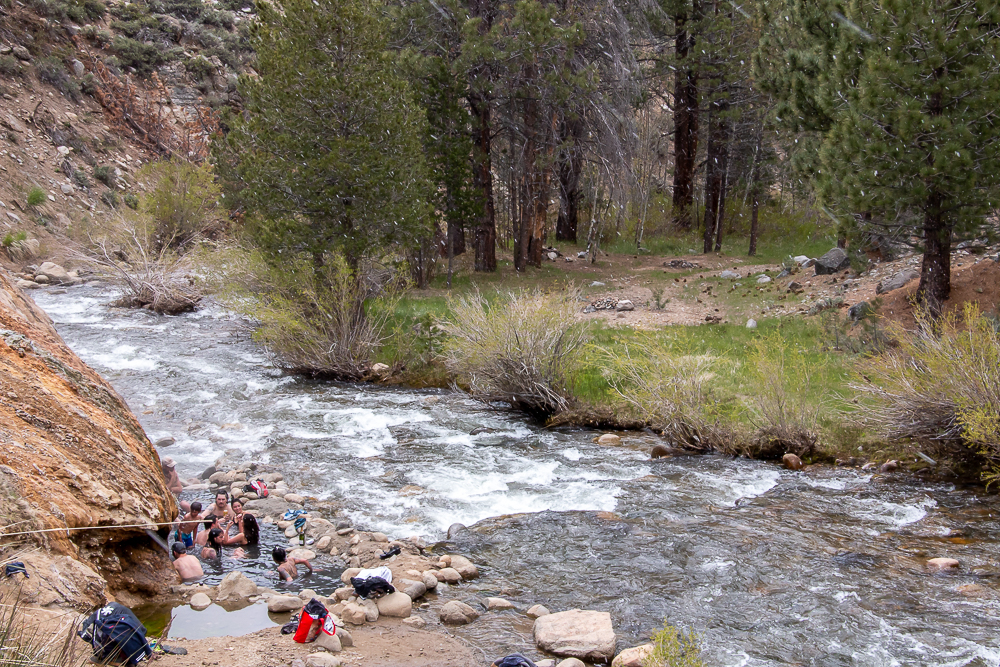 Once you opt for Buckeye Creek, be sure to bathe in Buckeye Hot Springs nearby. In fact, two soaking pools are set next to a mountain stream. A small wall of rocks separates them from Buckeye Creek. With average temperate of water of around 100 degrees, the hot springs provide a contrasting swim for much cooler creek's water.
As opposed to Travertine Hot Springs, Buckeye Hot Springs "live" up in the mountains. To get to this must-visit place in Bridgeport, follow Twin Lakes Road to Doc and Al's resort. From there take dirt Forest Service Road 017 that will lead you to a flat parking area 2.5 miles away. It's time for you to get off and walk a little bit. The hot springs are located about 100 yards below.
4. Twin Lakes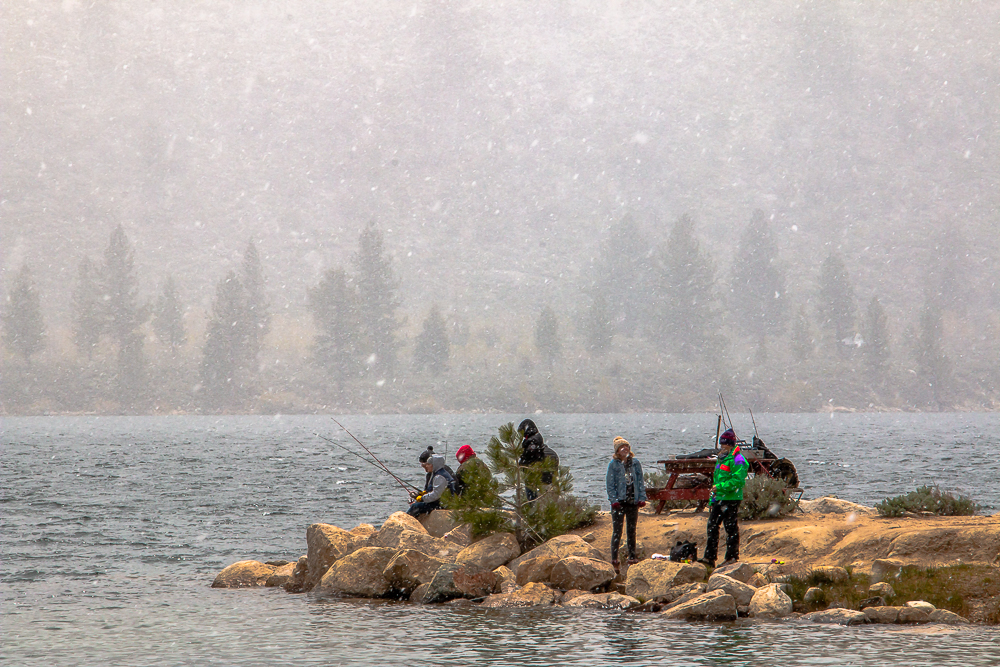 Twin Lakes are crown jewels among the best places to visit in Bridgeport. Two alpine lakes surrounded by towering mountains and evergreen forest strike with their natural beauty. From dramatic background to clean water, they offer a great opportunity to relax and get closer to nature. Moreover, Twin Lakes are a popular destination for campers, hikers, mountaineers, and anybody who likes fishing and boating.
5. Bodie State Historic Park
A few centuries ago, the area near Bridgeport experienced a large influx of gold miners. The California Gold Rush from 1877 to 1888 brought over 10,000 people to this remote area later known as a town called Bodie. But as the gold resources were eventually depleting, the residents were leaving the town. Today Bodie is one of the largest unrestored ghost towns in the country administered as Bodie State Historic Park. Visitors of this Bridgeport site can still explore houses, shops, saloons, and a church of that time.