Medieval churches and castles, glorious bridges and charming cobblestone streets of Prague have been centers of attraction of millions of visitors. Every corner of the capital of the Czech Republic breathes with history and culture. Every alley of Prague opens new treasures and presents photo opportunities that the best of the best photographers can't miss. No doubts, seeing these individual cultural masterpieces close up is something one can only dream of. But looking at Prague from the top and seeing its remarkable buildings not as a separate but one complete picture makes you tremble with excitement. And while city's towers do just that in exchange for your money, some places present panoramic views free of charge. Thanks to rolling hills and a few manmade structures finding free spots with the best views of Prague is as easy as it can only be.
HERE ARE THE FREE SPOTS WITH THE BEST VIEWS OF PRAGUE:
Castle Hill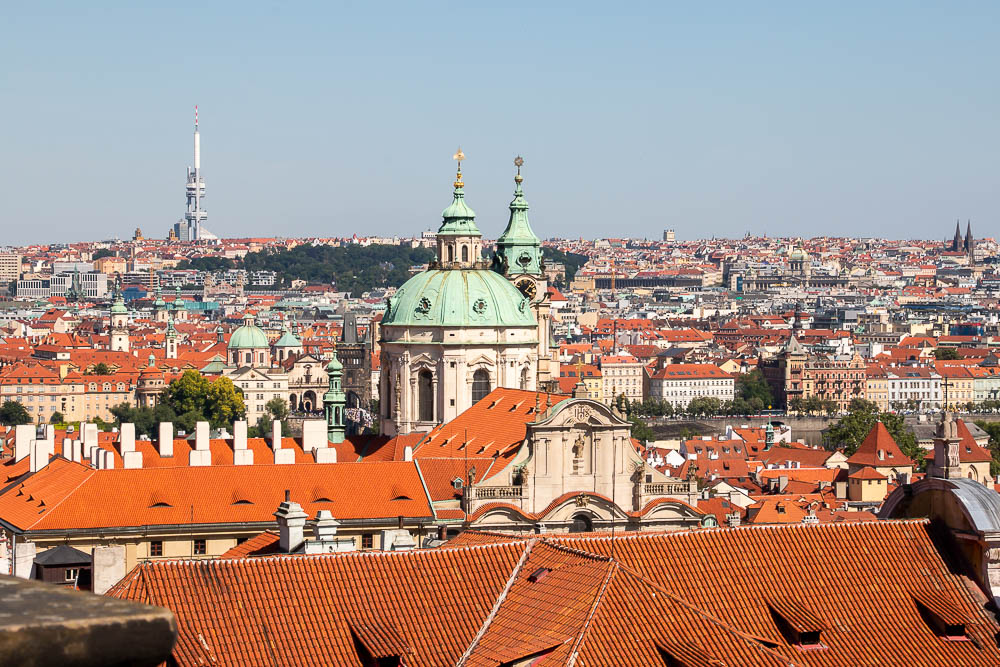 While Prague Castle is one of the main attractions and a must-see place in the city, its location is not less impressive. In fact, you might even want to spend as much time outside as inside. Climbing up the stairs to the Castle, make sure to look to your right where some of the best views of Prague open up to your eyes. If you are looking for the classic views of Prague's red rooftops with the contrasting green copper rooftop of St. Nicholas Church, Castle Hill is your place to be. And it's completely free.
Petřín Hill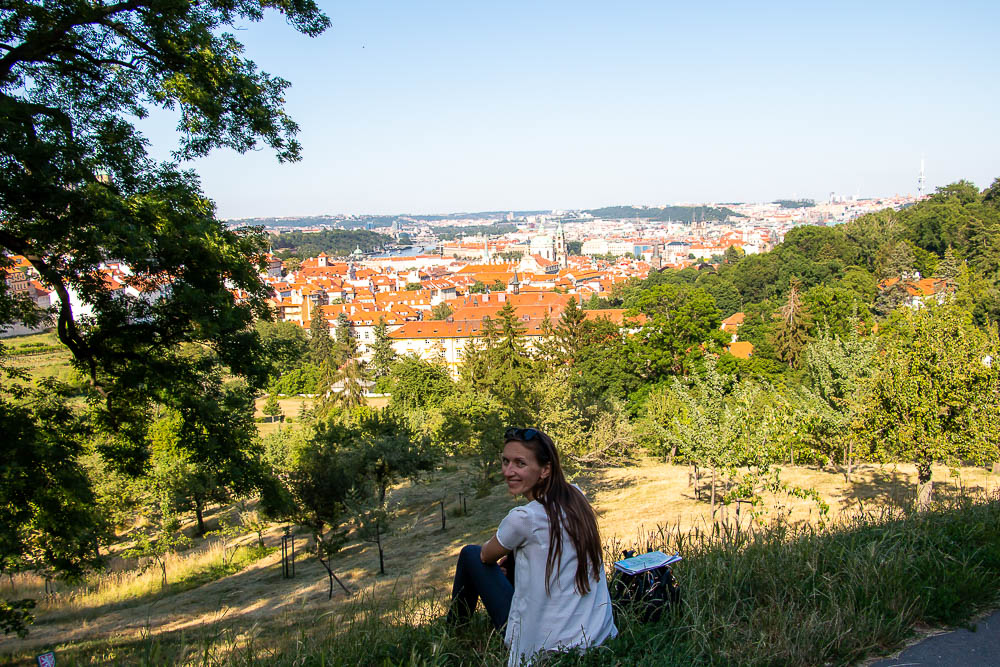 Located about two kilometers (1.2 miles) away from Castle Hill, Petřín Hill offers the best views of the Prague Castle. Additionally, it's a perfect spot to admire some of Prague's prominent bridges along with the signature rooftops and towering spires of churches.
Charles Bridge (Czech: Karlův most)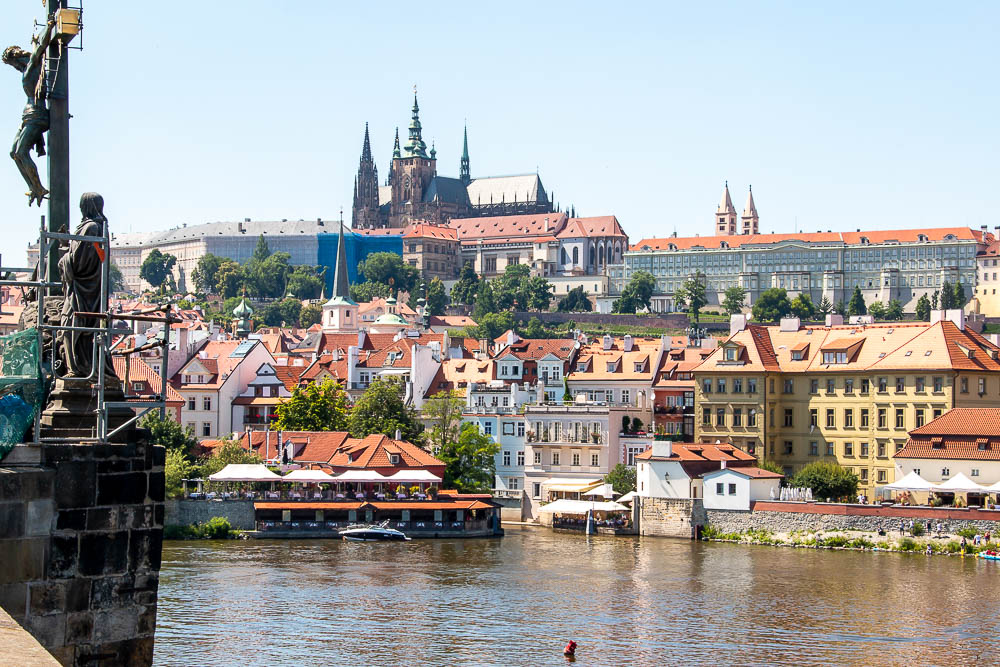 Charles Bridge, one of the symbols of Prague, doesn't miss an opportunity to show some of the best views of the oldest structures of the city. From the signature spires of St. Vitus Cathedral to the stunning dome of St. Nicholas Church, the bridge presents them in its own unique way. And like with all other places mentioned above, it's free of charge unless you want to climb the Charles Bridge Tower.
Mánes Bridge (Czech: Mánesův most)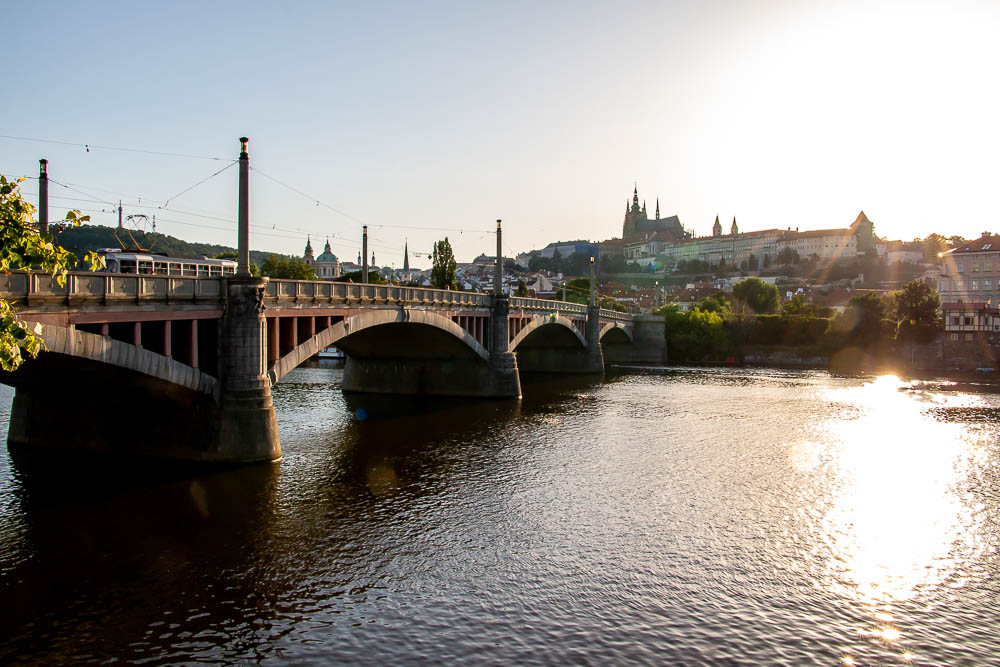 Connecting Rudolfinum and the Lesser Town, Mánes Bridge is another free spot for the best views of the Prague Castle and St. Nicolas Church. Moreover, as one of the nearest neighbors of the main bridge in the city, you can count on it for the splendid vistas of Charles Bridge and its towers. For a chance to see golden shine gradually descending on Prague, visit Mánes Bridge before sunset.
Svatopluk Čech Bridge (Czech: Čechův most)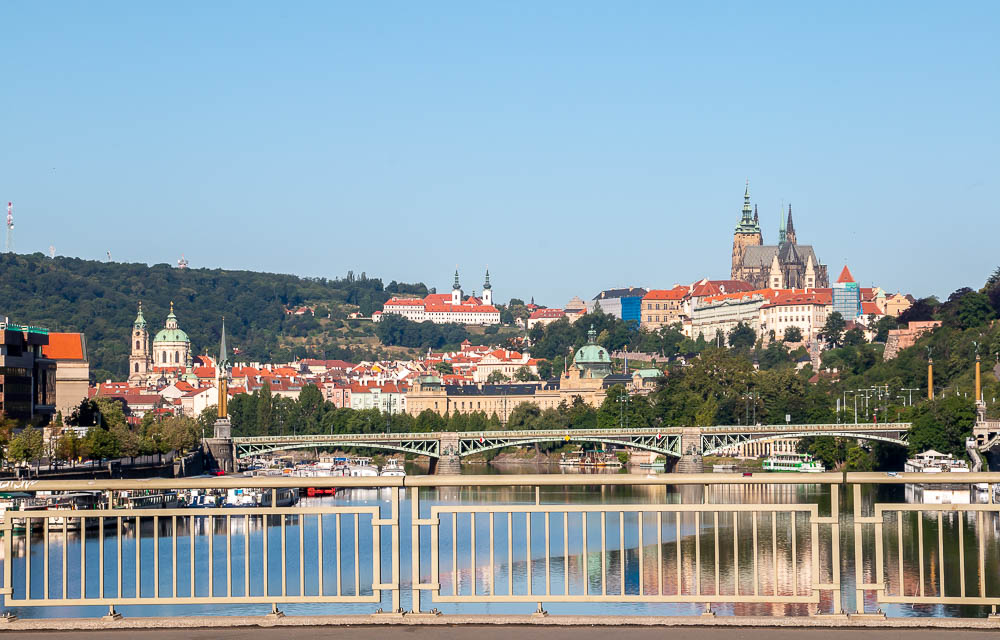 For the panoramic views of Prague's main attractions, go no farther than Svatopluk Čech Bridge. Located almost parallel to the west side of the Vltata River, it shows all its major landmarks. The Prague Castle, the Strahov Monastery and St. Nicholas Church come together for a beautiful postcard from Prague.