Planning our trip to Munich, I read somewhere that one day would suffice first-time visitors. The article went on saying that one day was enough time to see all major sites and enjoy Munich to the fullest. We devoted exactly one day on our five-day backpacking adventure in Europe to explore Munich. And so, it was time to test the validity of this statement and compile a quick guide to Munich for first-time visitors.
HERE IS A QUICK GUIDE TO MUNICH FOR FIRST-TIME VISITORS:
Munich, the capital of Bavaria, Germany, is one of the most beautiful and popular cities in the region. Known for frequent layovers during long intercontinental flights, the city is ideal for both short excursions and extended vacations. Moreover, after spending just a few hours, even first-time visitors feel at home in Munich.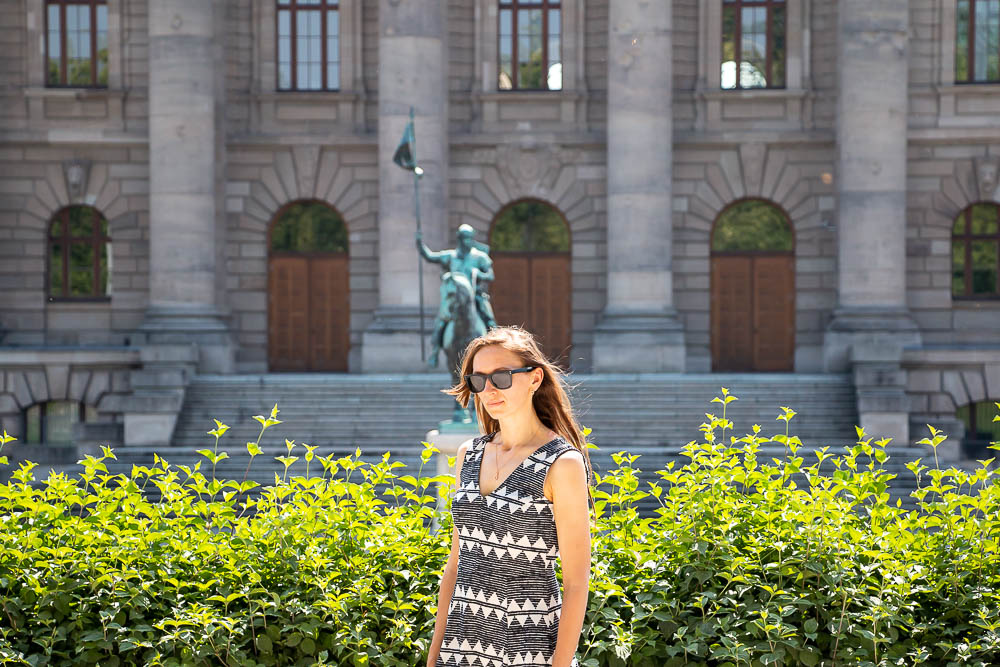 Arriving in Munich
One of the most popular ways to visit Munich is flying to Munich International Airport. Even though I considered our recent trip to Munich to be the first time in the city, my feet touched its ground a few times before. Not exactly the ground, but the floor of the Munich International Airport. Unfortunately, my prior layovers accommodated me only with a quick glance at the Bavarian land through the airport window. They were never long enough to let me venture to Munich and make this first-time visit happen earlier.
However, if you arrive from neighboring countries or cities, buses and trains serve as good alternatives of visiting Munich for the first time. These types of transportation are especially convenient during summer time. As the days are longer, Munich first-time visitors can enjoy Bavarian landscapes from the comfort of their seats.
And I don't even need to mention how much cheaper the buses and trains are compared to the airplanes. For our less than five-hour bus ride from Prague to Munich we paid about 38 Euros for two adult tickets.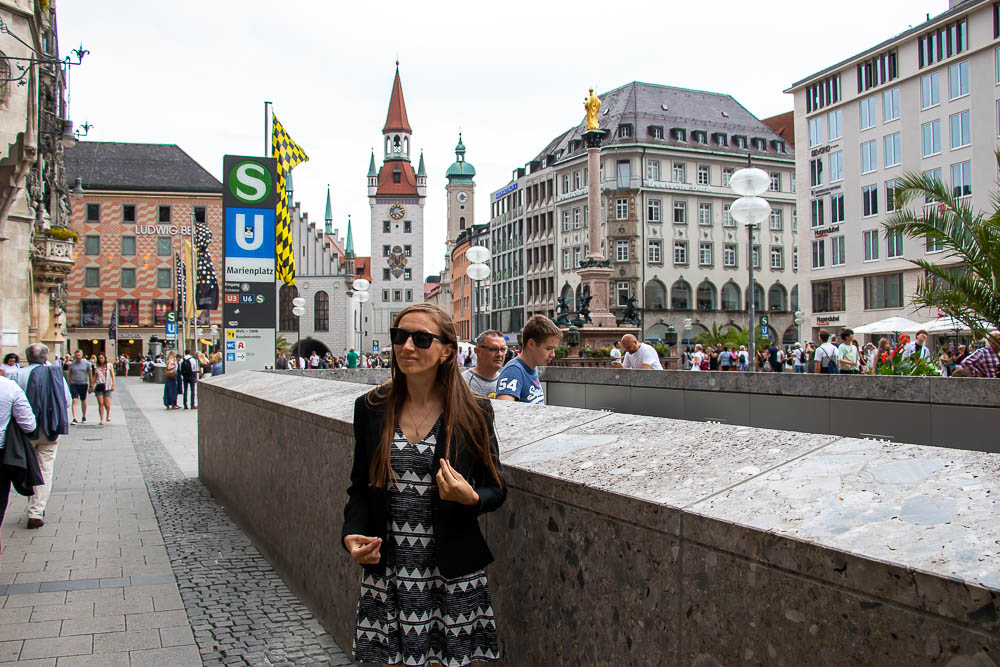 Transportation to Use when Visiting Munich for the First Time
Our bus arrived at ZOB Hackerbrücke at 10:00 p.m. Despite late hour, we managed to get to our motel without requesting useful, yet pricy Uber services. The city has reliable public transportation with advanced and extended metro system that even Munich first-time visitors like us would appreciate. It took us literary ten minutes to get to our "home away from home" in Moosach.
Additionally, metro day passes ensure flexibility and convenience of traveling in Munich. One pass is good from the moment of its validation until 6:00 a.m. the following day. The price depends of the amount of zones you need to travel to your destination. So, one-way ticket from Moosach to Marienplatz in Munich Old Town (one zone) costs 2.90 Euros. A day pass ticket for Inner district (white zone) comes with a price of 6.70 Euros. The transportation cost varies depending on the zone. A day pass for the entire network costs 13 Euros.
Accommodation
Munich is a city that accommodates all of its guests including those who visit it for the first time. From luxury hotels to budget motels and hostels, the city has it all. We booked a room at LetoMotel Munich Moosach. As not being particularly picky about amenities, there were more than enough options for us as budget travelers. However, I had to make sure that we had a standard room with a private bathroom and restroom. Many first-time visitors to Munich don't realize that a lot of budget hotels offer rooms with shared bathrooms and restrooms. These accommodations are usually cheaper, but less convenient in my opinion.
Another thing to consider when booking a hotel room in Munich for the first time is its proximity to the public transportation and major attractions. It's absolutely not worth it to get the best hotel deal and spend long hours getting to the city center.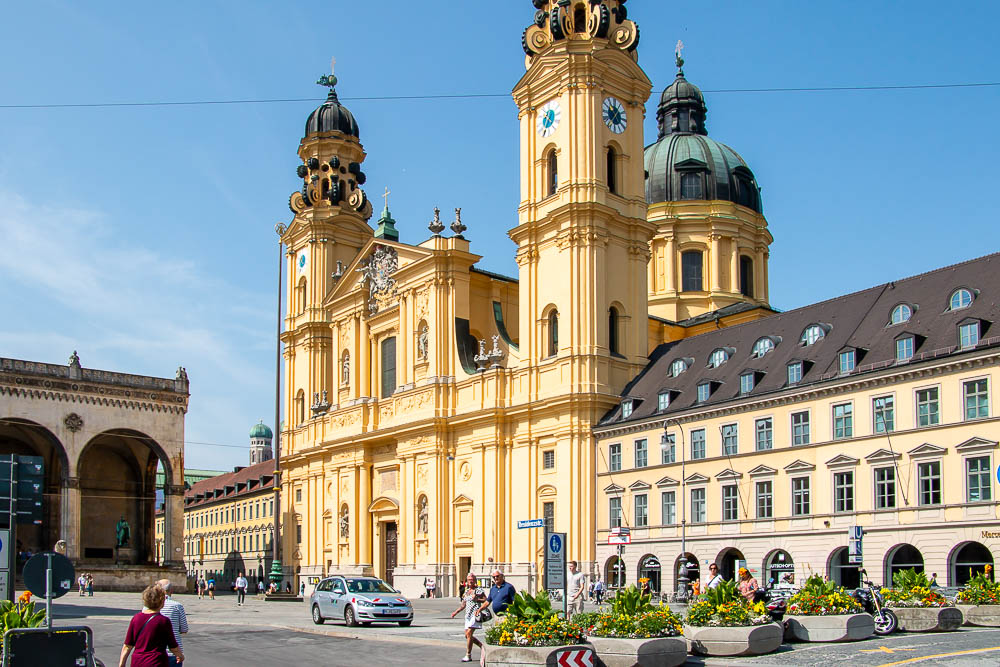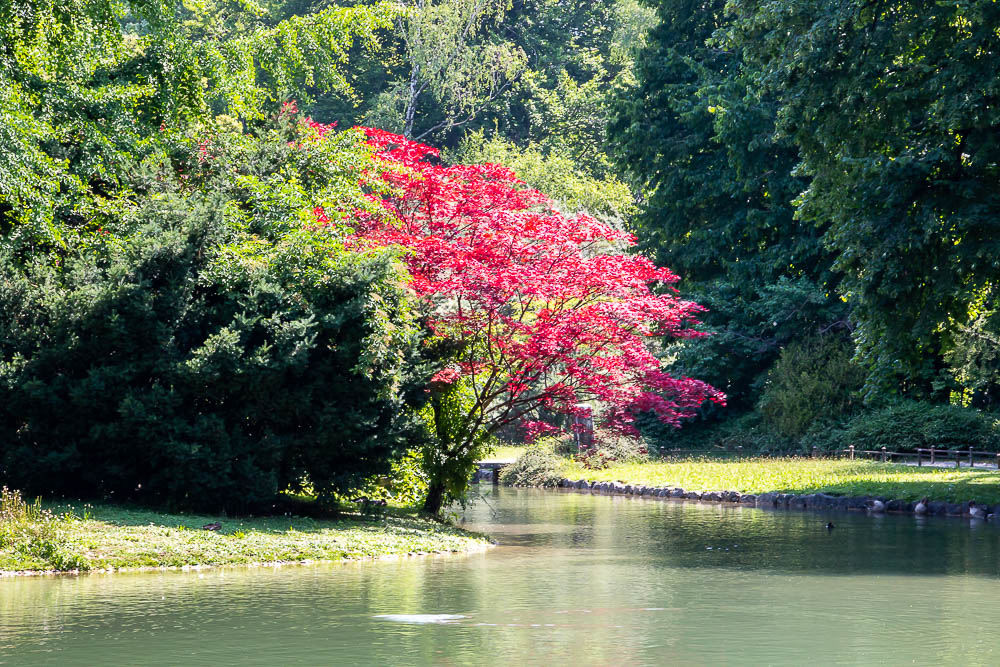 Places to See in Munich as a First-Time Visitor
The very first place you want to see when visiting Munich for the first time is Old Town or Altstadt. A medieval town is known for beautiful architecture, narrow streets and stores selling traditional souvenirs and costumes.
The Old Town is quite small and doesn't take more than a few hours to show its attractions. The main point of interest here is the Marienplatz with the stunning Rathaus-Glockenspiel, the tower clock with chimes and moving figurines. Other landmarks include St. Peter's Church, the Frauenkirche and the Victuals Market.
Odeonsplatz is located within a stone's throw of the Marienplatz. One of the largest squares in central Munich is famous for the Theatinerkirch, a Baroque church, symbol of gratitude.
Nature lovers find escape in the Hofgarden, the English Garden and the Japanese Garden and Tea House in the center of Munich.
To complete the first visit to Munich, there are ample museums to art galleries. The most famous of them include the Bavarian National Museum and the Neue Pinakothek.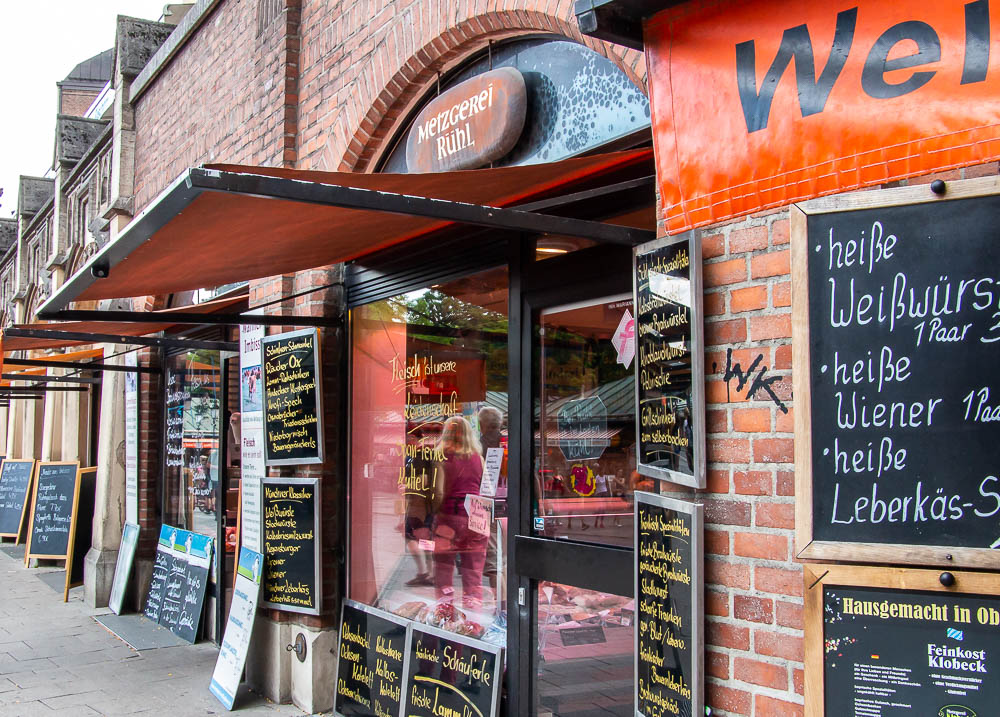 Places to Eat
A first-time visit to Munich, the city where annual Octoberfest celebration takes place, is not complete without traditional Bavarian cuisine and Bavarian beer. To satisfy your taste buds, go no further than the Victuals Market. Besides many options of beer and signature dishes, the place inspires its visitors to wear traditional costumes and gowns. If you arrive way before the merchants open their booths, ReweCity nearby is a good place to grab some snacks.
One thing to remember though, majority of restaurant and stores in Munich close pretty early. So, if you like to eat late, make sure to plan it ahead of time.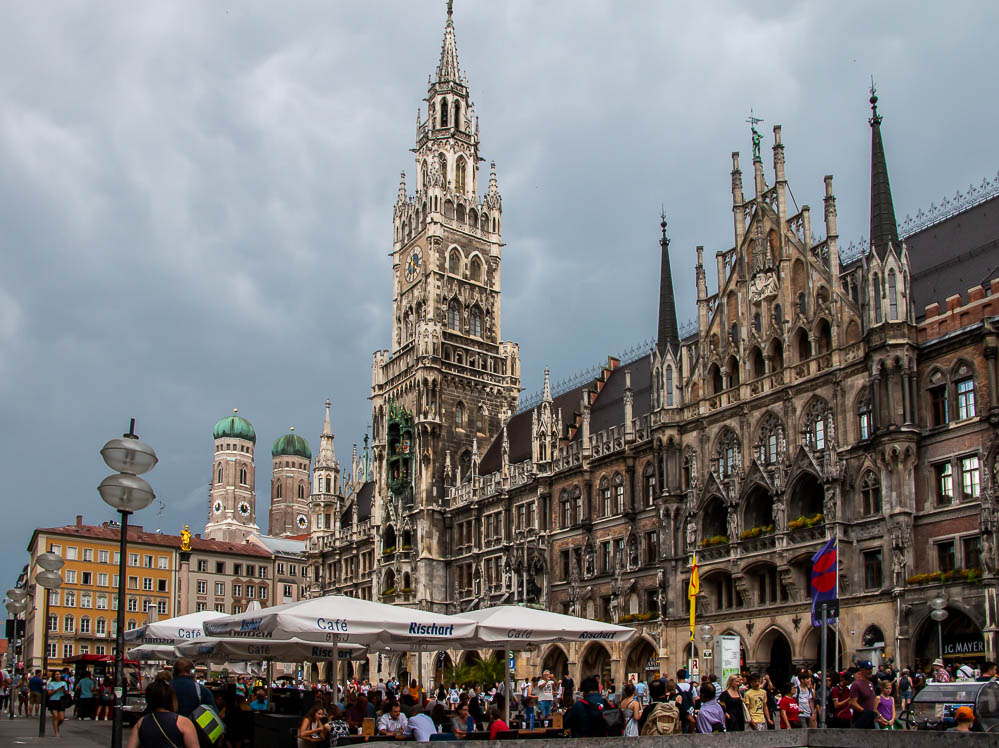 Best Time to Visit Attractions in Munich
It might sound like a cliché, but morning is indeed the best time to explore Munich during your first-time visit. So, for example, the Marienplatz early in the morning is still pretty empty. Come afternoon or evening, and the place turns into a madhouse.