There is a custom in Italy. On a specific day all towns get filled with parades carrying pointed wooden towers covered with paper. It's a beautiful sight, moreover a big celebration for all locals. There is lots of laughter and chatter there. One boy, however, all his childhood was storing images of the pointed towers in his heart. Every detail of the stunning structures was leaving a mental "photograph" in his mind. These pictures were so vivid that many years later he incorporated them in his work. And this unprecedented artwork has become known as the Watts Towers of Simon Rodia, a hidden gem in South Los Angeles. 
Simon Rodia's Vision
Simon or Sam Rodia immigrated to the US from Italy at the age of 15. Upon his arrival for some time he lived and worked in Pennsylvania. After his brother died in a mining accident, Sam moved to the West Coast. During this time Rodia traveled quite a bit and did odd jobs. Sadly, the future creator of the Watts Towers started drinking a lot. While he still was able to manage his jobs, Simon's family life collapsed. Shortly after divorcing and leaving his wife and three children behind, he moved to Long Beach and later settled in Watts. Here Rodia bought a small piece of land.
However, a life of a construction worker didn't content the Italian immigrant. "I had in my mind I'm gonna do something, something big." And Simon did just that. The next 33 years he spent building the Watts Towers, a hidden gem in South Los Angeles. Keeping his day job and devoting evening, weekends and holidays to his creation, Simon used only simple tools and no machinery equipment. He called his towers Nuesto Pueblo, which means "our town" in Italian.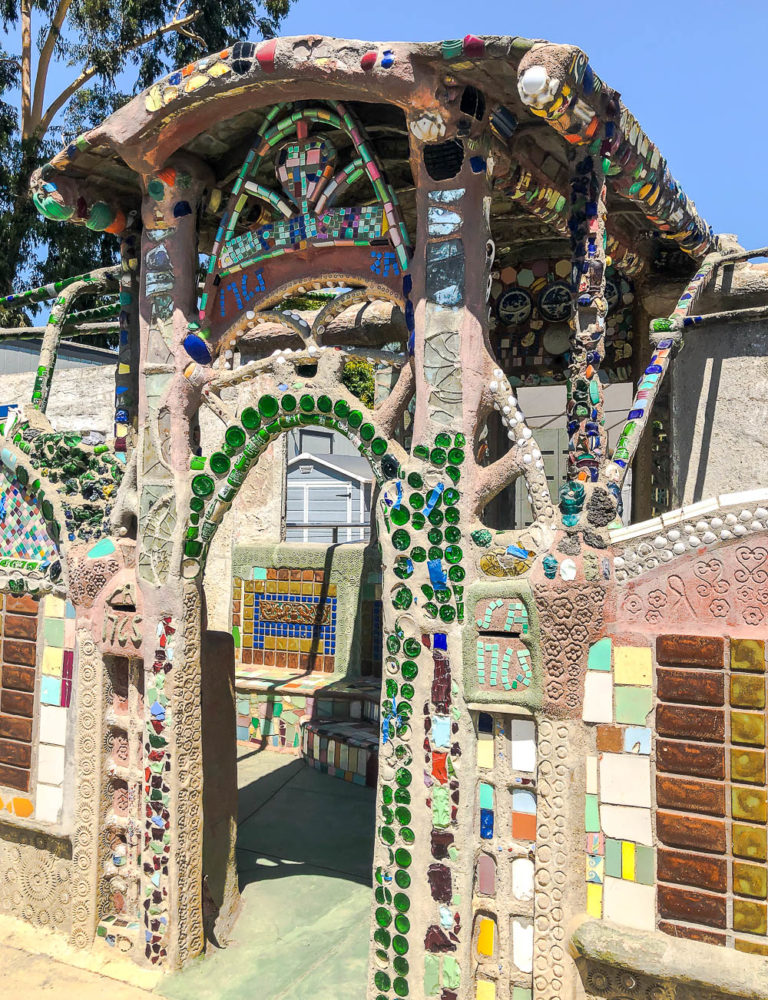 The Watts Towers – the Most Spectacular Hidden Gem in South Los Angeles
The Watts Towers in South Los Angeles consists of 17 interconnected towers, structures and sculptures. Different in sizes and designs, the towers bring to life Simon's vision and dedication to his work of art. Unskilled in this type of construction, Rodia used steel rebar and concrete wrapped with wire mesh to increase the firmness of the Watts Towers. For the decoration he utilized recycled china fragments, used bottles, broken mirror pieces, seashells and other materials. Furthermore, Simon Rodia never got any help in building his towers. This childhood dream of his saw life thanks to hard work and effort of only one person. 
Struggles to Exist
In 1954 at the age of 75, Simon Rodia made a decision to leave Watts. Health problems along with realization of his lonely life pushed the creator of the Watts Towers to reunite with his sister in Martinez, California. However, before abandoning his masterpiece, Rodia deeded the property to one of his neighbors.
Two years later, Simon's house got on fire due to an accident on the Forth of July. After the incident the City of Los Angeles fearing the instability and unsafely of the famous by then structure ordered to demolish the Watts Towers. Local communities fired back in order to protect this hidden gem in the southern part of Los Angeles. Even Hollywood got involved in the preservation of this artwork. In 1959 actor Nicholas King and film editor William Cartwright acquired the property.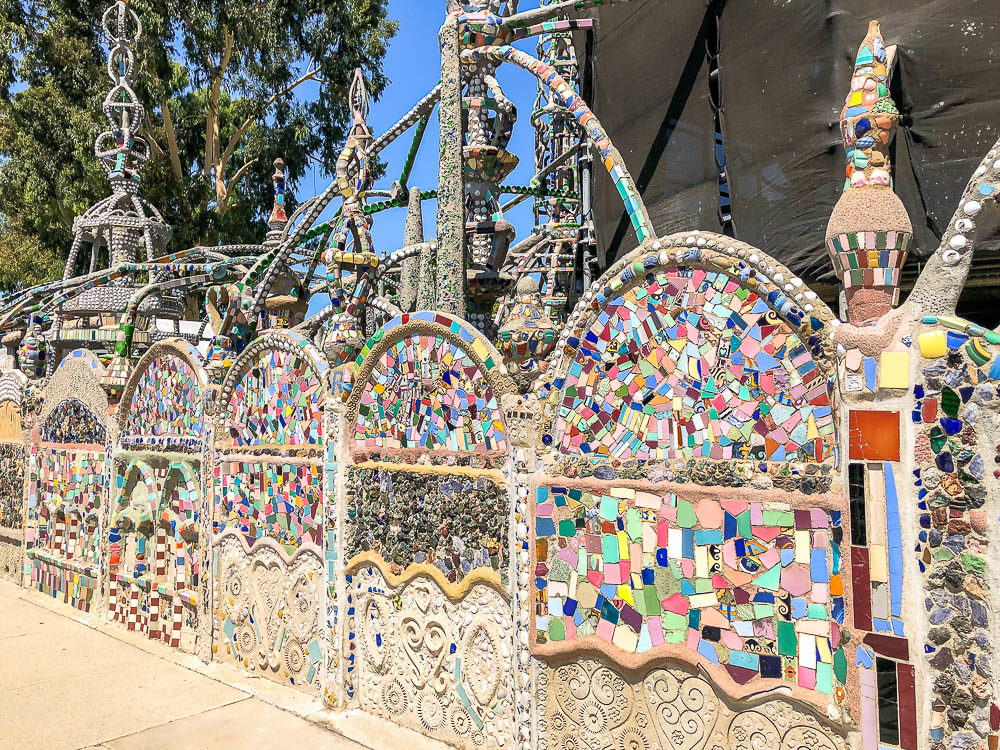 Certainly, 1959 was a turning point in the Watts Towers' life. The supporters of the towers created the Committee for Simon Rodia's Towers in Watts. Later that year, they convinced the government to allow an engineering test to estimate the safety of the structure. The test was successful. It eliminated all concerns and gave a green light to the existence of the Watts Towers.
In 1990 the Rodia's Towers in Watts were recognized as a National Historic Landmark and a California Historical Landmark.
Visiting the Watts Towers
Address: 1727 E 107th St, Los Angeles, CA 90002
By guided tours only:
Fridays: 11:00 am to 3:00 pm
Saturdays: 10:30 am to 3:00 pm
Sundays: 12:30 pm to 3:00 pm
In 2017 a three-year restoration project started at the Watts Towers. Therefore, all public tours within the site were suspended. However, free guided tours outside the fence are still available on first-come, first-serve basis.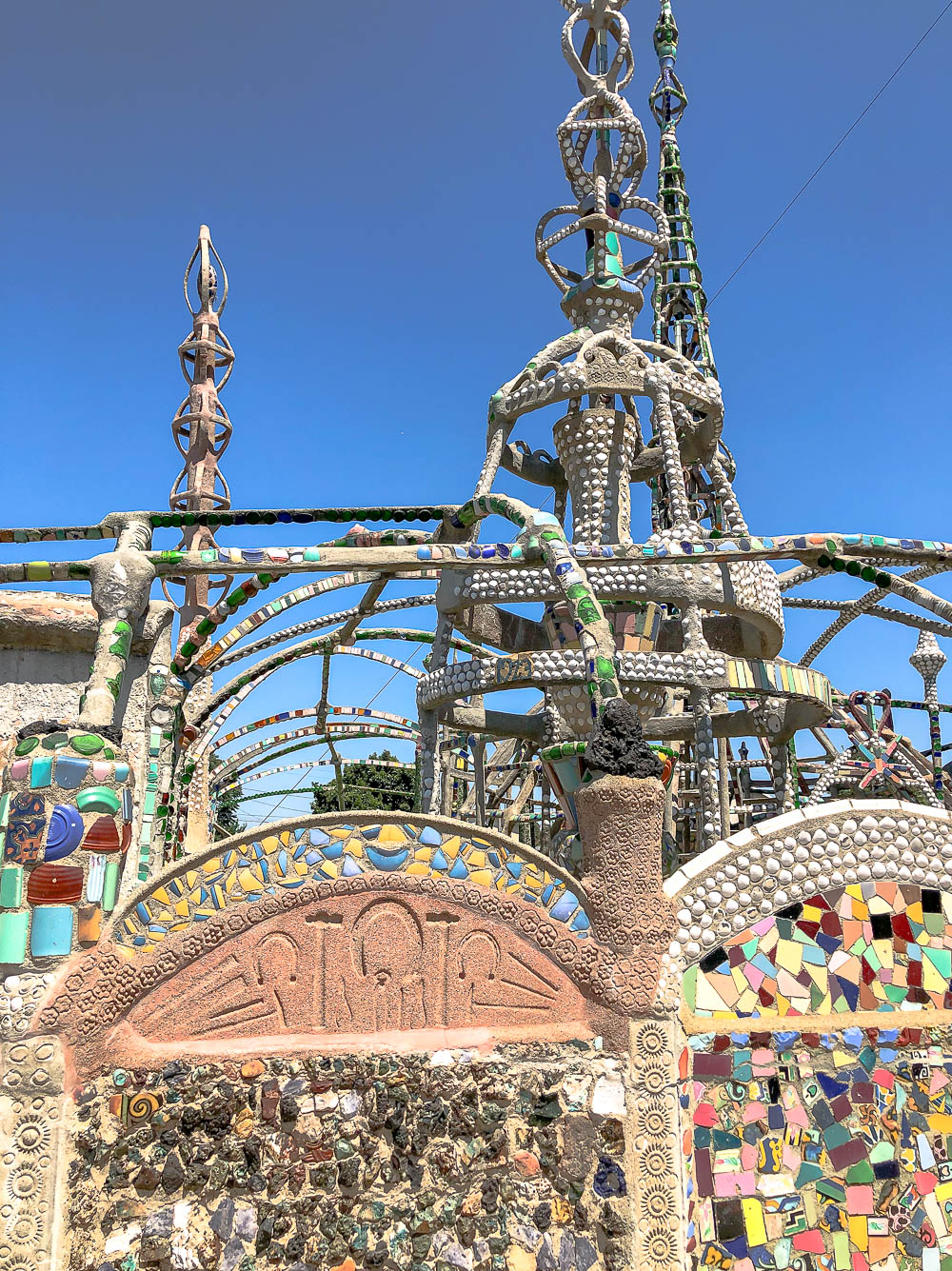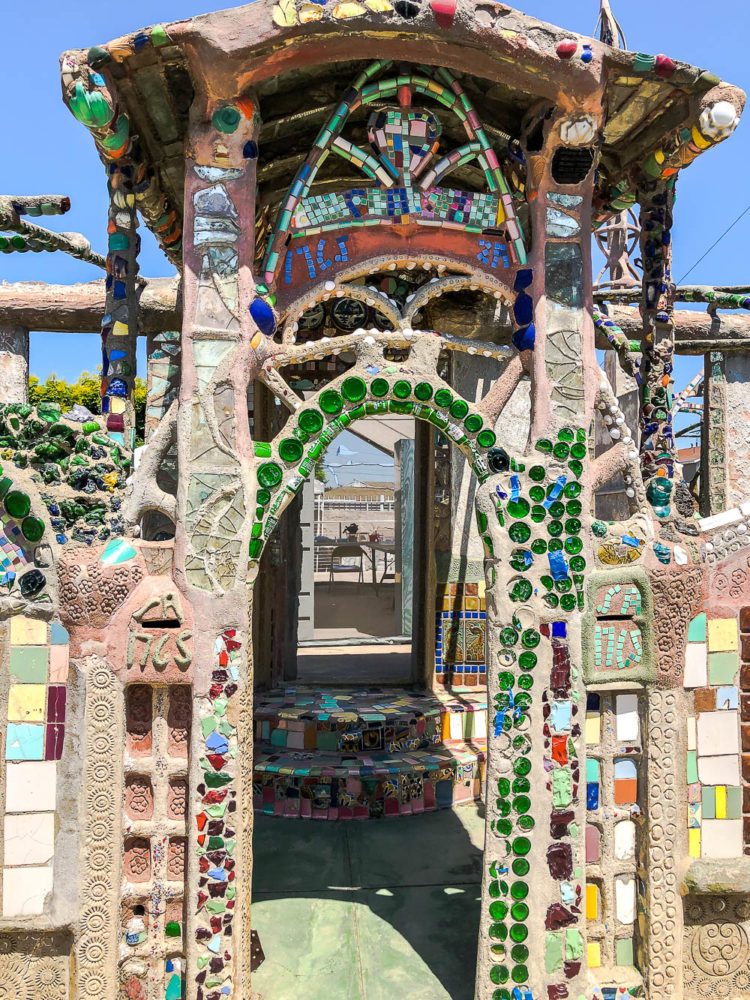 Read more:
Top 5 Hidden Gems in and near Malibu
Hidden Gem of Los Angeles: Lake Shrine
El Matador State Beach – A Valuable Treasure in Malibu that not All Locals Know about