Yoga, meditation, Thai massage, sushi, turmeric, miso and even kiwi – all of them have Asian roots. We use these things daily and barely think about the place of their origin. For some of us they are the reason to travel to Asia and learn more about different Asian cultures. However, if your trip to this part of the world waits for better time, the City of Angeles is here to give you a strong introduction to Asia. These 10 Asian destinations in Los Angeles not only ignite your wanderlust, but also help you learn Asian culture from inside.
HERE TOP 10 ASIAN DESTINATIONS IN LOS ANGELES TO IGNITE YOUR WANDERLUST:
Chinatown
Chinatown is by far the most popular Asian destination in Los Angeles to give you major wanderlust. On top of that, this place helps you completely immerse into Asian, in particularly, Chinese culture. From numerous dim sum houses, traditional Chinese restaurant and bakeries along with Asian grocery stores and markets, your interest in Asian cultures will get only stronger and stronger. To complete your experience, head over to the Thien Hau Temple. This place is known as one of the most popular worship destinations among Asian residents of Los Angeles.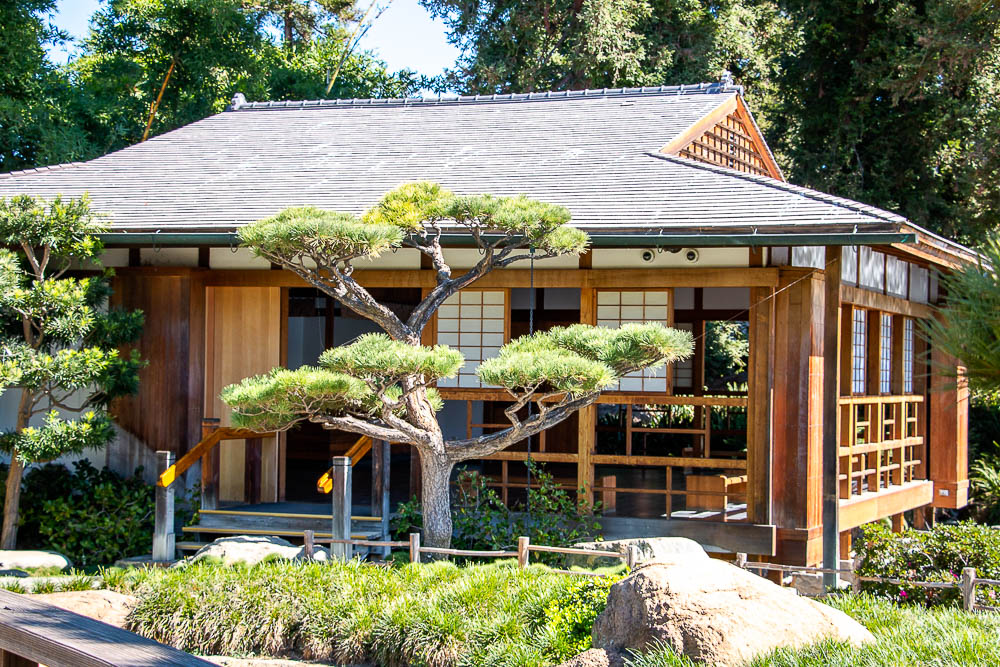 The Japanese Garden
6100 Woodley Ave, Van Nuys, CA 91406
Hidden in the San Fernando Valley of Los Angeles, the Japanese Garden prides itself as one of the most beautiful Asian destinations in the city. The place was designed by Dr. Koichi Kawana who intended to incorporate traditional Asian gardening technics with modern technology. Thus, along with using recycled water, the garden is one of the prime destinations in Los Angeles to plunge into Asian culture. Moreover, its beautiful gardens, ponds and a teahouse will impress you with their authenticity and simplicity.
Self Realization Fellowship Lake Shrine
17190 Sunset Blvd, Pacific Palisades, CA
Peace and serenity of Indian sanctuary envelop Self Realization Fellowship Lake Shrine. One of the most hidden Asian destinations in Los Angeles, the shrine transfers you to a world of natural beauty, tranquility and meditation. While the temple is open only on specific days, its lake garden ignites your wanderlust six days a week. Moreover, Lake Shrine invites both meditation experts and anyone wishing to experience a piece of India in Los Angeles.
Earl Burns Miller Japanese Garden
Earl Warren Dr, Long Beach, CA 90840
When it comes to instilling Asian culture in young people of the Los Angeles area, Earl Burns Miller Japanese Garden is one of the best places to do it. Located on the campus of California State University, Long Beach, the garden unveils Japanese customs and traditions in the most practical way. Furthermore, it's one of the most gorgeous places in the city to do wedding or other special event photo shoots.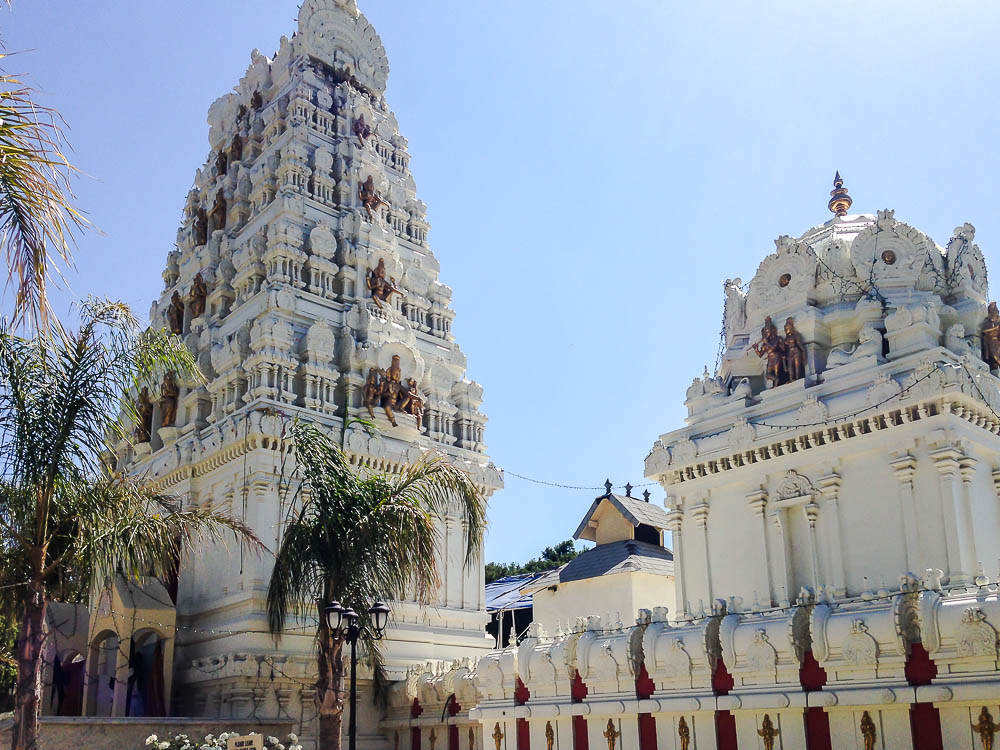 Malibu Hindu Temple
1600 Las Virgenes Canyon Rd, Calabasas, CA 91302
Located off Las Virgenes Canyon Road, Malibu Hindu Temple greets you with its white decorative towers from afar. Once notice them, it's hard to not swing by and check out this beautiful representative of Asian destinations in Los Angeles. The temple consists of a few buildings. Each wall from the bottom to the top is cover with incredible carvings. To top off the experience and charge your passion for travel visit the temple on weekends when Indian residents of Los Angeles come here wearing their traditional clothes.
Tara's Himalayan Cuisine
10855 Venice Blvd, Los Angeles, CA 90034
Places offering traditional Asian cuisines are among the best destinations in Los Angeles to get you closer to new cultures and ignite your wanderlust. Your choices here are pretty broad. However, for the best Nepali momos, go no further than Tara's Himalayan Cuisine.
99 Ranch Market
How many travelers go to Asia and come back with twice the amount of suitcases they took there? Asia indeed attracts with its handmade home décor, unique ceramics and pottery, chopsticks, jewelries, teas and exotic spices and fruits. While you can't find all of them in the U.S., Los Angeles is getting better at offering Asian stores with wide variety of traditional products. When you're looking for specific ingredients for that sushi recipe or udon soup, stop by at 99 Ranch Market. With its stores located primarily in California, it's one of the best food supermarket chains offering everything from exotic fruits to fish, grains, Asian snacks and sweets.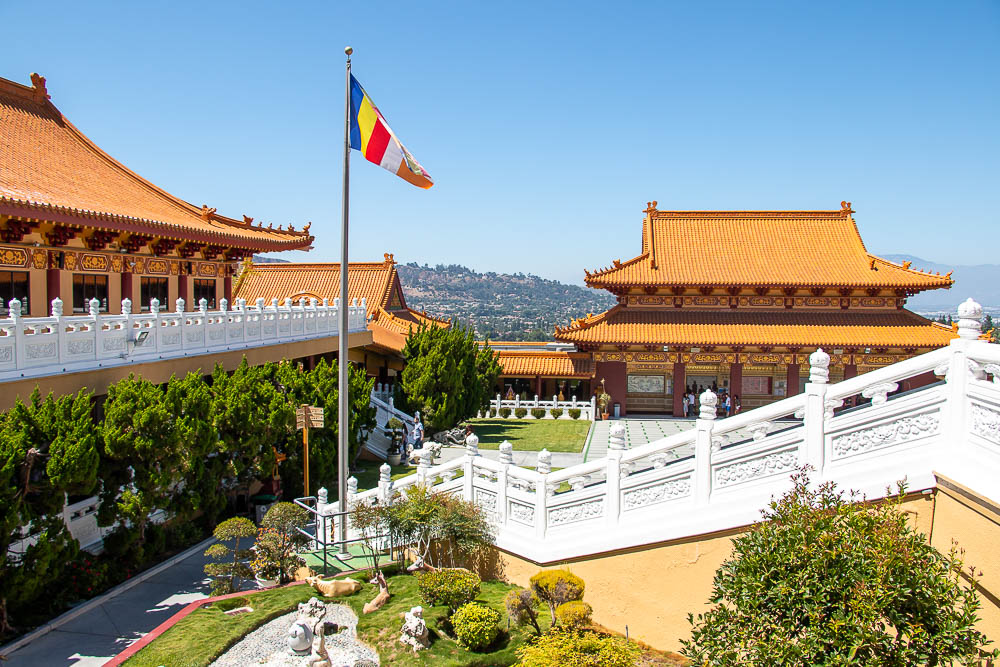 Hsi Lai Temple
3456 Glenmark Dr, Hacienda Heights, CA 91745
Hsi Lai Temple is undoubtedly one of the most incredible Asian destinations in the Greater Los Angeles Area to introduce you to Buddhist traditions. Moreover, this place has all it takes to make you start planning your trip to Taiwan. A mountain monastery, the temple is built in the finest Asian architectural traditions. It includes a few gardens, shrines, meditation room, library and even its own dining hall with traditional homemade Asian food.
Tomoko Japanese Spa
141 S Beverly Dr, Beverly Hills, CA 90212
As the name suggests, Tomoko Japanese Spa is a Japanese-inspired health and beauty salon known for its exclusive massages. However, this is not the only thing that put it on our list of the best Asian destinations in Los Angeles. Signature treatments and customs such as traditional footbath (Ashiyu), mochi and tea make it stand out. Moreover, they inspire you to try some of these health treatments in Japan during your next visit.
Koreatown
Asian destinations in Los Angeles also include a small part of Korea. Even driving down the streets of Koreatown makes you feel like you just landed in one of the cities in Korea. Authentic design of the buildings, small markets and gift shops with traditional products and bubble tea cafes give you a taste of real Korea and bring Asia a bit closer to you.