"Why of all European cities, you want to go to Dublin?" This question followed me for a week after I had announced my decision to visit Dublin during my recent trip to Europe. Why not? A city known for its unique pub culture including the Guinness Storehouse (even though I don't drink beer), craic, and cultural heritage, Dublin is worth visiting over and over again. However, with ample attractions and things to do, the city can be overwhelming. You definitely need to know a thing or two before visiting Dublin especially for the first time.
That's why I've put together a list of things you need to know before visiting Dublin for the first time. Don't treat it as the Bible, but definitely use these tips to make the most of your trip.
HERE IS EVERYTHING YOU NEED TO KNOW BEFORE VISITING DUBLIN FOR THE FIRST TIME:
1. Driving can be an issue
Driving can certainly be an issue when visiting Dublin. It comes in bundle here: relatively narrow streets and abundance of vehicles on the roads. And definitely don't forget about a specific way the roads function (expect a lot of temporary and permanent re-routing). On top of that, the Irish drive on the left side of the road. If you're an experienced driver who can compete with Schumacher, definitely get this experience under your belt. In other case, you're better off walking around or using public transportation.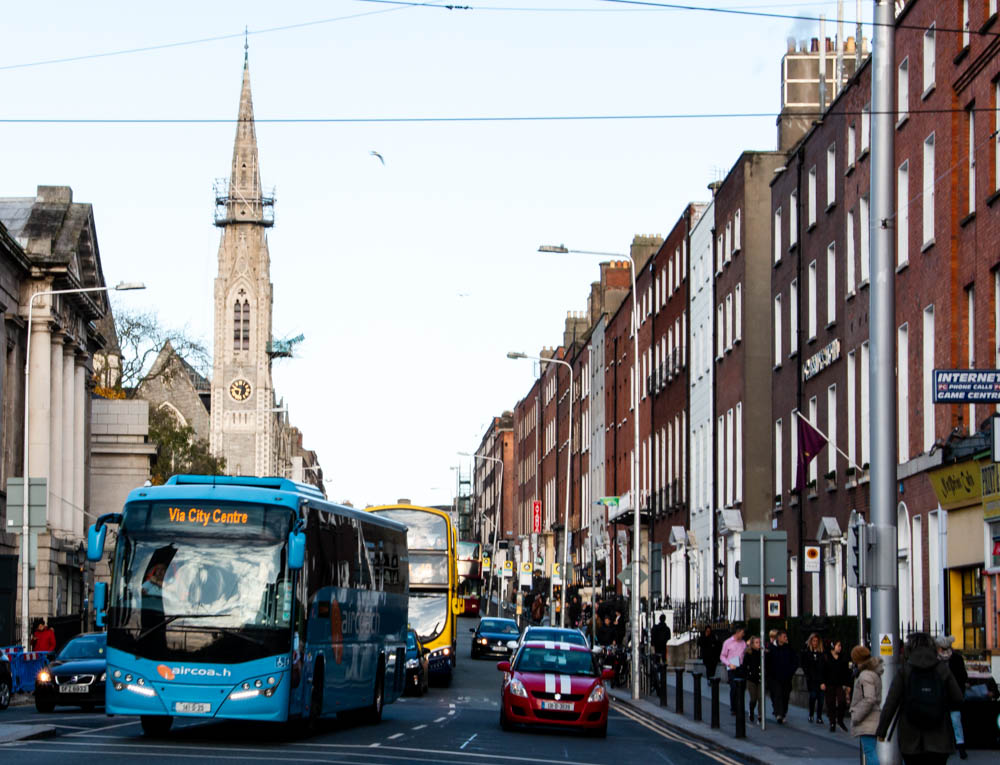 2. Taxicabs everywhere
Dublin is overflowed with taxis. If there were a competition, it'd have all chances to get ahead of London and New York with the amount of taxicabs. Thus when visiting Dublin, you can flag down a cab almost everywhere without prior booking.
3. Uber…
Even though you can still use Uber app to get your ride in Dublin, expect to see a taxi to pick you up. Taxis are heavily regulated in the city. Only people with official licenses aka taxi drivers can offer you rides for pay.
Here is another useful tip when visiting Dublin for the first time. If you have to book a taxi, use Free Now app instead of Uber app. Free Now gives you lower rates. On top of that, choose "sharing ride" option for extra saving.
4. Making friends when visiting Dublin is easy
Even if you are visiting Dublin for the first time and don't have any friend here, it's going to change very quickly. Dubliners are very friendly and open. They are joy to be around. You can always count on their help and advice. Perhaps only desperate introverts have hard time making friends when visiting Dublin.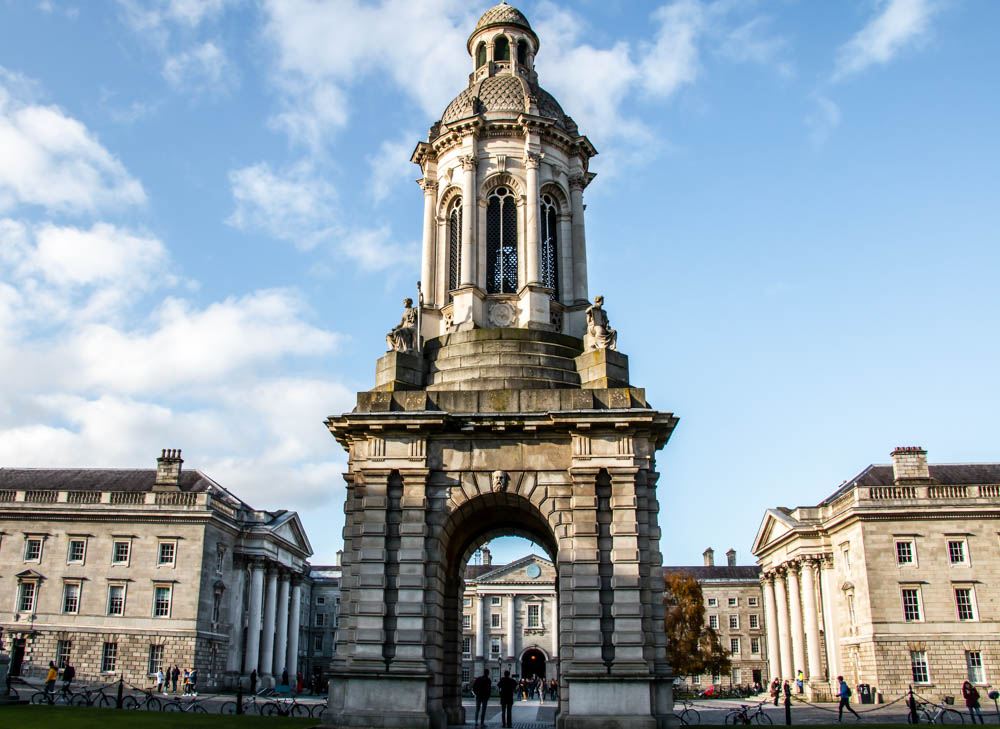 5. Pedestrian signals do work in Dublin
One thing that really took me aback when visiting Dublin for the first time was the time you have to wait for that green light on pedestrian signals. At first I felt very uncomfortable and silly when people were crossing the streets on the red light, and I was still standing. New people were coming and doing the same. Guess what, I was still waiting for that green light. Finally, when I was about to give up and cross the street, the pedestrian signal had mercy on me and showed the green light.
So, have patience with the pedestrian signals in Dublin. They do work, but they are "slow".
6. No buskers, only street performers
"Buskers" is a popular word for people performing on the streets for monetary donations. In Dublin though these people prefer to call themselves "street performers". So, no buskers, please.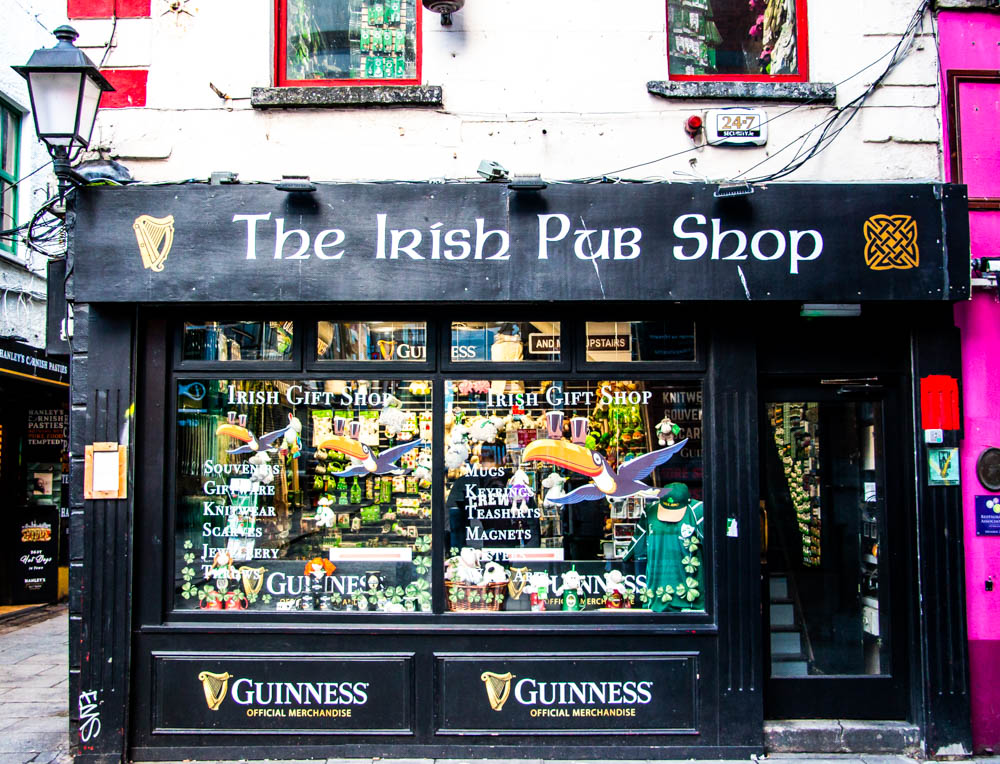 7. No route without passing a pub
Pubs are integral part of Dublin. There is no way to cross the city without stumbling upon at least one of them. You can't disregard this fact even when visiting Dublin for the first time. The Dubliners joke that you need to go into every pub for a pint so you don't actually pass any of them.
8. Tips on tipping when visiting Dublin for the first time
Tips are welcomed in Dublin. However, there is not a strong tipping culture here. Just go with your gut: if you like the service, leave a tip. Although it's appropriate to leave at least 10% tips in sit-down restaurants.
9. Dublin is a gem for vegans
Visiting Dublin for the first time without recommendations where to find vegan food? No problem. Dublin's got you covered. Let's get straight. It's not London or Berlin, or even Los Angeles with their endless amount of vegan cafés and restaurants. Nevertheless, Dublin doesn't lag behind. Even without a list of recommendations, you can easily find vegan food that is not only delicious, but also affordable. Blazing Salads is one of my favorite places to eat vegan food when visiting Dublin.
Read more: 17 Things to Know before Visiting Ireland for the First Time