Amsterdam was the second biggest city I visited during my recent European adventure. While it was predictable to see canals and lots of bikes, charming buildings and cute streets came as a complete surprise. Amsterdam turned out to be such a beautiful city that made me wonder what took me so long to visit it. Neither wind nor rain could keep me inside. I had to see and explore every corner of this stunning city. With that, here is my Amsterdam travel guide with top attractions and places to stay and eat.
AMSTERDAM TRAVEL GUIDE: FROM TOP ATTRACTIONS TO PLACES TO EAT AND STAY
In this Amsterdam travel guide you'll find:
A beginner's travel guide to Amsterdam
What to expect
A travel guide to Amsterdam museums
A quick travel guide to top tourist attractions in Amsterdam
A travel guide to hotels in Amsterdam
A quick travel guide to the best places to eat in Amsterdam
A Beginner's Travel Guide to Amsterdam
Amsterdam is the capital of the Netherlands and the most famous city in the country. The city owns such popularity to its artistic heritage, rows of narrow houses with gabled facades, and ample canals. In fact, the abundance of the canals awarded Amsterdam with informal name of the "Venice of the North." Moreover, the Canals of Amsterdam have been internationally recognized and deemed a UNESCO World Heritage Site.
Even though this travel guide focuses primarily on major landmarks, hotels, and restaurants, it couldn't omit other side of Amsterdam. As the commercial capital of the Netherlands, the city houses headquarters of such Dutch institutions as Philips, TomTom, and AkzoNobel. Some of the world's leading companies also fall prey to the charm and influence of Amsterdam. Therefore, don't be surprised to find here European headquarters of Uber, Netflix, and Tesla.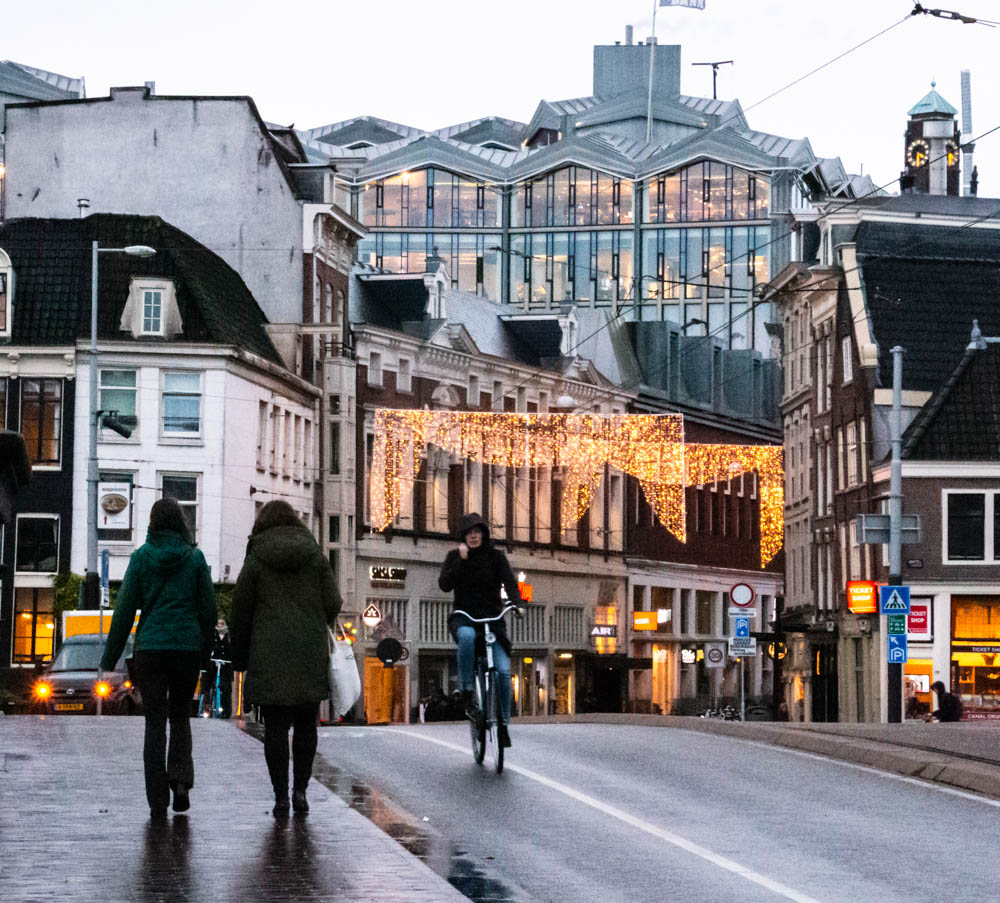 What to Expect
Language. The official language of the Netherlands is Dutch. However, English is very popular in Amsterdam. In fact, due to large number of tourists from all over the world it might be considered the unofficial language of the city.
Currency. The Netherlands is a member county of the European Union. Therefore, the euro is the official currency of the country.
A Travel Guide to Amsterdam Museums
On top of the beautiful sites and spectacular canals, Amsterdam is regarded as the cultural capital of the Netherlands. Furthermore, it's home to a variety of world-famous museums. Perhaps, unpredictable weather with lots of rain is not the last contributor to such high number of the art galleries and museums in the city. Thus, there is a reason why our travel guide suggests spending a rainy day at the Museum Quarter (the Museumplein) in Amsterdam. Here in addition to staying dry, visitors can dive into artistic, historical, and cultural world of the city. There are some of the museums you don't want to miss when visiting Amsterdam.
The Van Gogh Museum is an art museum with the world's largest collection of Van Gogh's artwork.
The Rijksmuseum invites all visitors interested in Dutch art and history from the Middle Ages to the present day. The main feature of the museum is "The Night Watch" by Rembrandt.
Those who prefer contemporary and modern art should follow our travel guide advice and add the Stedelijk Museum to their Amsterdam itinerary.
Similar to the Stedelijk Museum, the Moco Museum focuses on modern and contemporary art. It's especially popular among younger audiences.
Hardly any woman traveler can say no to the Diamond Museum Amsterdam. Located in the Museum Quarter, the museum displays diamond jewelry. Additionally, it informs all visitors about background and history of its diamonds.
For in-depth history of Amsterdam, go no further than the Amsterdam Museum, located in the old City Orphanage.
The Amsterdam travel guide can't be complete without mentioning the Anne Frank House. Previously the house of the writer, the museum is dedicated to Jewish wartime diarist Anne Frank.
Another former house-currently museum, the Rembrandt House Museum, is dedicated to the prominent painter. The artist lived and worked here between 1639 and 1656.

A Quick Travel Guide to Top Tourist Attractions in Amsterdam
Even though Amsterdam can be quite overwhelming when it comes to the museums, the city boasts a vast range of other attractions. Thus, even not so optimistic museum visitors will find plenty of other activities when visiting the capital of the Netherlands.
The Canals of Amsterdam
Amsterdam is called the Venice of the North not without a reason. The city has over a hundred kilometers of canals or grachten, close to a hundred of islands, and over a thousand of bridges. These numbers are certainly impressive. But the views of the Canals of Amsterdam ask for additional appreciation. They are like the most precious jewels that entice locals and visitors to their shores to walk, sit, and relax.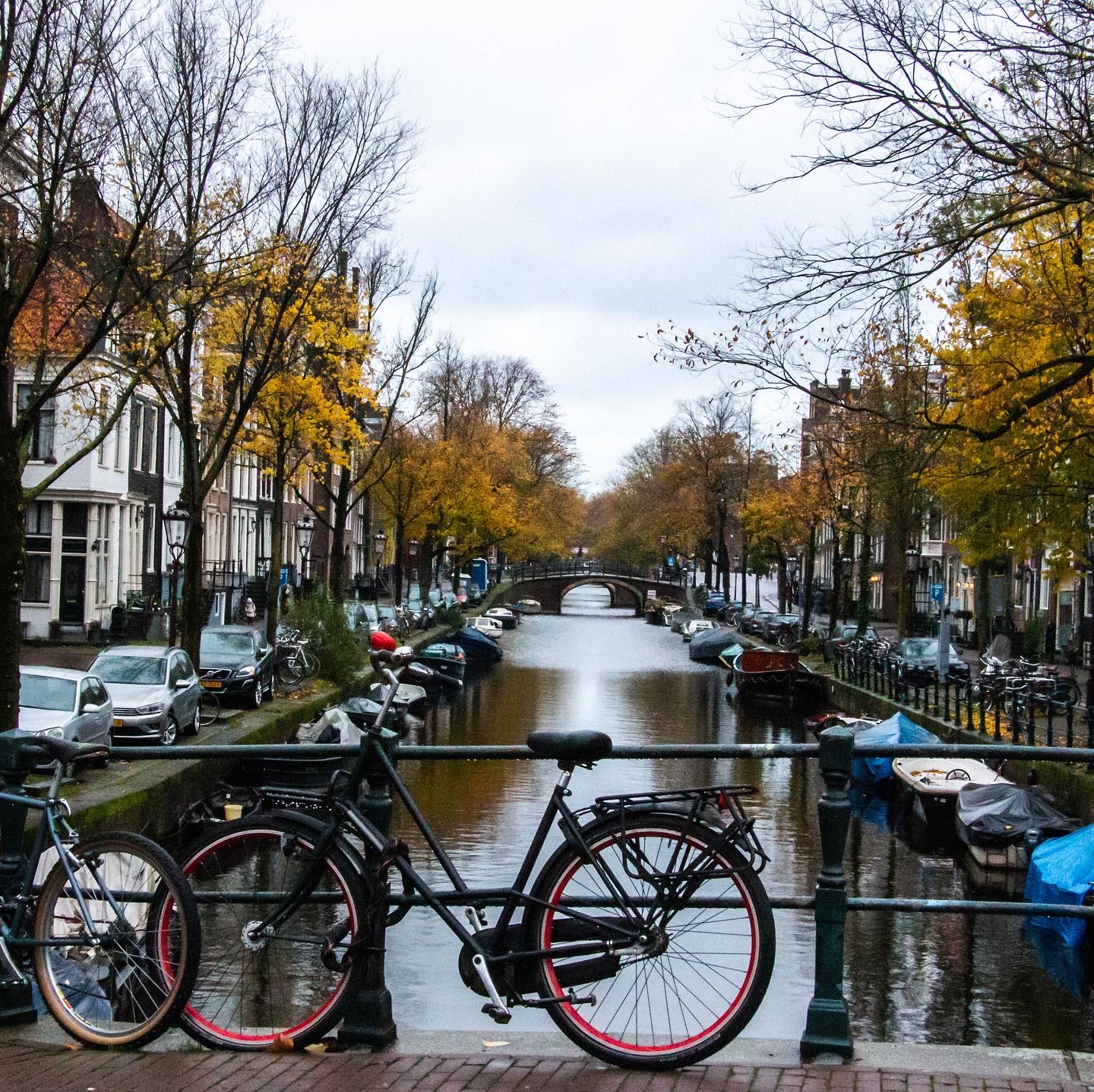 Dam Square
Some areas of Amsterdam look pretty empty and uninhabited. This, however, never applies to Dam Square or simply Dam. Located just a few minutes from Amsterdam Centraal, the place is packed day and night. And there is always something going on.
Heineken Experience
While Dublin makes the whole world talk about its Guinness Storehouse, Amsterdam doesn't stay behind with its Heineken Experience. One of the main attractions in the city, this beer tasting tour takes place in the Heineken's first-built brewery in the heart of Amsterdam. It allows its visitors to learn about heritage of the world's famous beer, its brewing process, sponsorships, and innovations.
Jordaan District
The Jordaan is arguably one of the most picturesque districts in Amsterdam. Its labyrinth of narrow streets and beautiful canals create special atmosphere that even public transportation doesn't dare to disturb. Additionally, small boutiques, trendy bars, and eateries give extra reasons to visit this area in the first place. To make it completely irresistible, the Jordaan houses such popular landmarks as the Westerkerk and the famous Anne Frank House.
Bloemenmarkt
I visited Amsterdam in the last week of November, and fresh tulips were still for sale on the street of the city. Majority of tulip shops are concentrated in the Bloemenmarkt, previously the only floating flower market in the world. Apart form fresh flowers, you can find traditional souvenirs, gifts, and all kinds of flower seeds and bulbs here.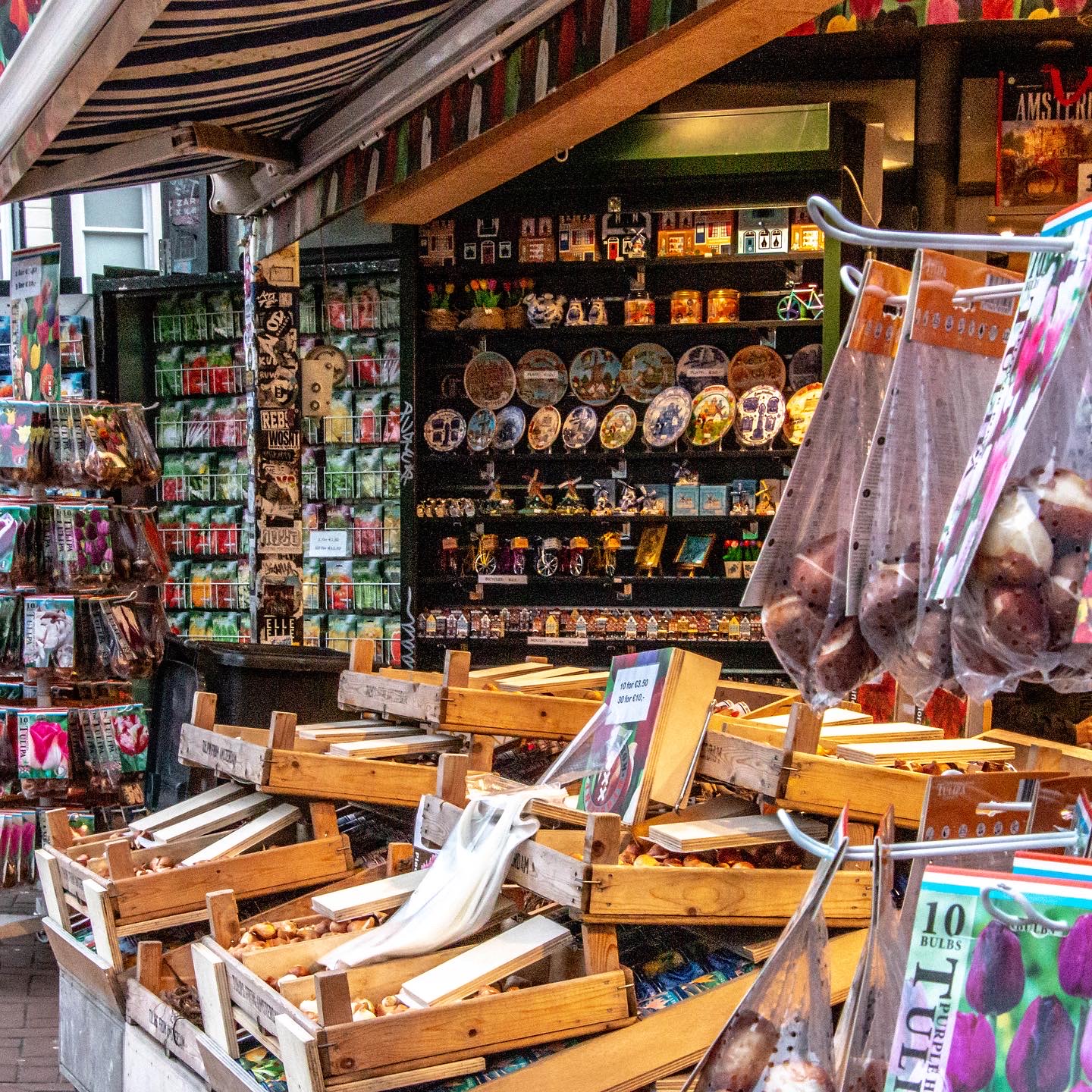 The Travel Guide to Hotels in Amsterdam
De L'Europe Amsterdam
De L'Europe Amsterdam is a place for travelers longing for luxurious accommodations in the heart of Amsterdam. Nestled along the Amstel River, this five-star hotel includes a fitness area, waterside terrace, spa, and the best city views.
The Muse Amsterdam
The Muse Amsterdam is a quiet boutique hotel in Oud-Zuid. Located just a short walk away from the Museum Quarter, it suits travelers interested in cultural heritage of Amsterdam.
easyHotel Amsterdam City Centre South
For those who travel on a budget, easyHotel Amsterdam City Centre South offers simple rooms with private bathrooms. The hotel is located within a short walk from major attractions such as the Museum Square, Heinken Experience, and Dam Square. Moreover, the Albert Cuyp Market is just around the corner. So you can eat healthy most of the time and buy souvenirs at the last moment.
Quentin England Hotel
Quentin England Hotel is another budget-friendly hotel with small, yet comfortable rooms, and convenient location. On top of that, a 24-hour reception allows you to check in late in the evening and check out at dawn.
A Quick Travel Guide to the Best Places to Eat in Amsterdam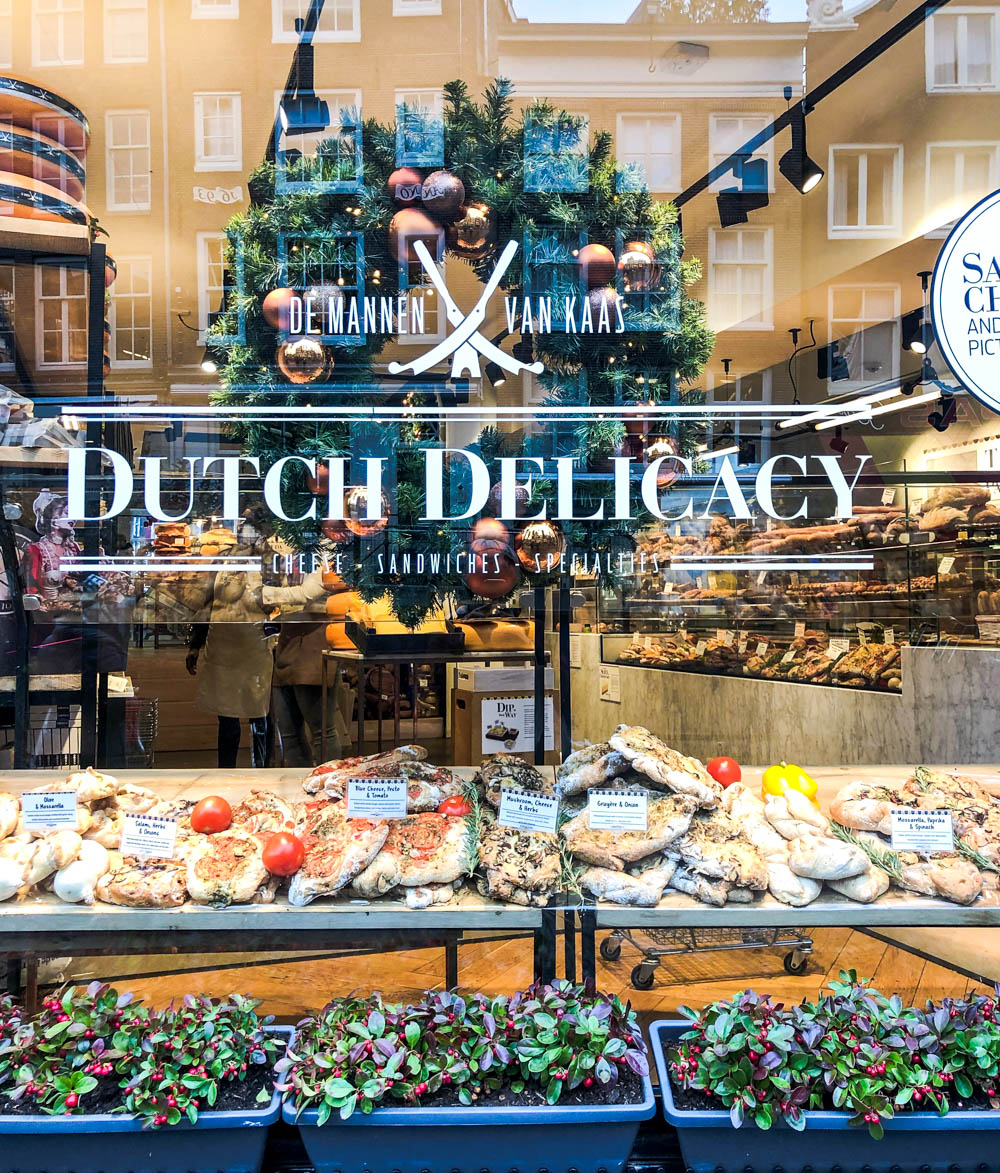 The Happy Pig Pancake Shop
Rosmarijnsteeg 12, 1012 RP Amsterdam, Netherlands
The Happy Pig Pancake Shop is a small vegan outlet on a street corner. In fact, it's so small and without an exaggerating welcome sign that it's very easy not to notice it. You might even need to go back and forth a few times to find it. But the effort is worth it especially if you're up for a sweet treat. As far as this travel guide is concerned, The Happy Pig Pancake Shop serves the best pancakes and crepes in Amsterdam. It's not just a matter of placing sweet goodies on your plate. For the restaurant, it's an art where taste and presentation go hand in hand.
Soup en Zo – Spiegel
Nieuwe Spiegelstraat 54, 1017 DG Amsterdam, Netherlands
Do you sometimes feel like you want to eat something small, yet nutritious and delicious? Something that is hearty and warm, but not a regular snack… Soup en Zo – Spiegel knows exactly what you mean. With three locations in the center of Amsterdam (Spiegelstraat is one of them), it serves fresh soups and salads. There is barely a line here to order the food. Moreover, you can take a quick break and eat inside or get the food to go. Vegans are also welcomed at Soup en Zo.
Jansz.
Reestraat 8, 1016 DN Amsterdam, Netherlands
Contrary to simple and affordable Soup en Zo, Jansz. is a high-end restaurant in the Jordaan. As you could expect, everything from food to restaurant's rooms is elegant and tasteful. Classic is a staple here. Therefore, you can count on classic dishes with a modern twist when dining at Jansz.
Moeders
Rozengracht 251, 1016 SX Amsterdam, Netherlands
There are a few distinguishing things Moeders is known for. First, it's traditional Dutch dishes such as Dutch ricedish, hotchpotch, suddervlees, and hachee. And the second spot belongs to mothers' wall of fame. Moeders (mothers from Dutch) treats every mother as a hero. Moreover, the restaurant encourages its visitors to bring pictures of their mothers to put them on the famous wall.