When the sun is out, beat the heat with Brazilian açaí bowl and never look at ice cream any longer.
Recipes around the World: Brazilian Açaí Bowl
I have a few favorite dishes, and Brazilian açaí bowl is one of them. Often called "superfood", the açaí bowls are the best treat in hot weather. I don't really crave my Brazilian açaí bowl in winter, but summer in California is definitely asks for at least one a day.
When I first discovered this dish for myself, small healthy food stalls in Los Angeles became my favorite places to spend mornings and even evenings. But as much as I loved my Brazilian açaí bowls, I quickly had to cut back on this obsession. Let's admit, this healthy breakfast or snack option is a bit pricey.
Things changed when I found frozen açaí packets in frozen section of my local grocery store. It was my second biggest discovery after this Brazilian dish itself. Nothing could stop me from making my own açaí bowls at home.
I experimented a lot with this dish, and came up with this simple recipe. You need just a few ingredients and a bit of creativity with your toppings to make your own Brazilian açaí bowl at home.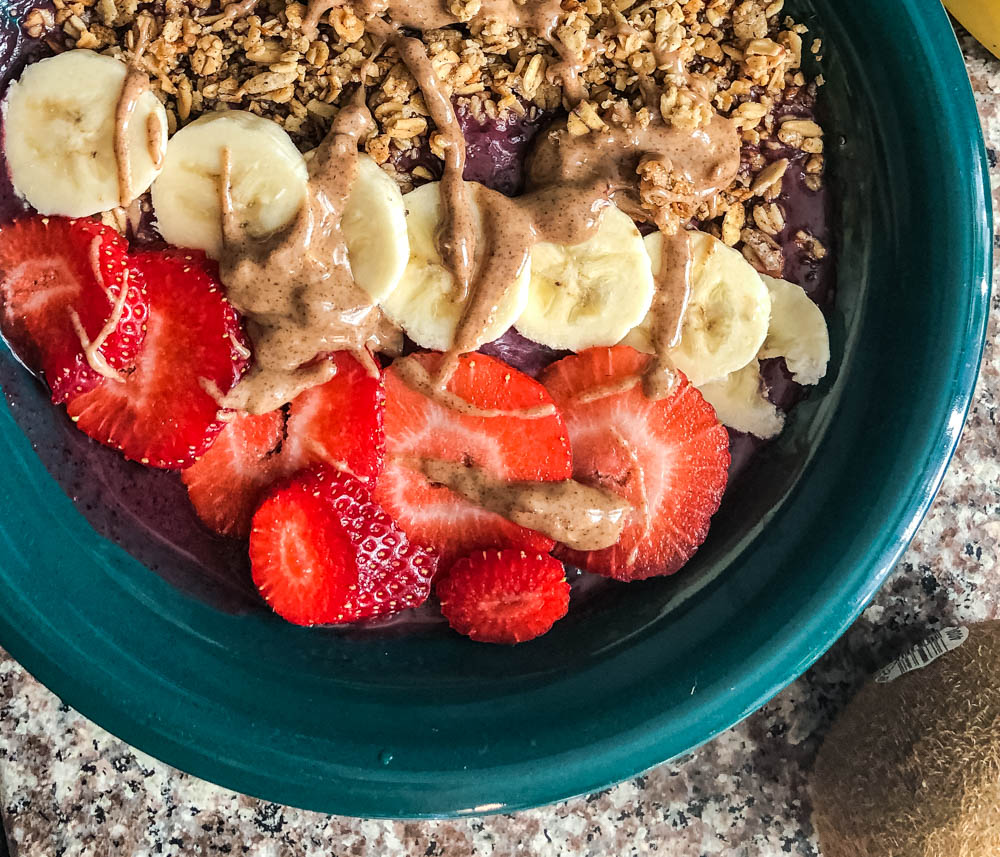 What is Açaí?
Commonly called açaí berries, açaí (pronounced ah-sah-EE) is a grape-like fruit native to the rainforest of South America. They grow on açaí palm trees usually near riverbanks. Although similar in appearance to blueberries, the açaí berries are 80% seed with thin skin. They have very short shelf life. This explains why you can find the fresh açaí berries primarily in the places where they grow. The rest of the world gets frozen açaí pure.
The açaí berries are nutrient dense and rich in antioxidants. In fact, they have an Oxygen Radical Absorbance Capacity score of 15405, which is 3 times more than in blueberries.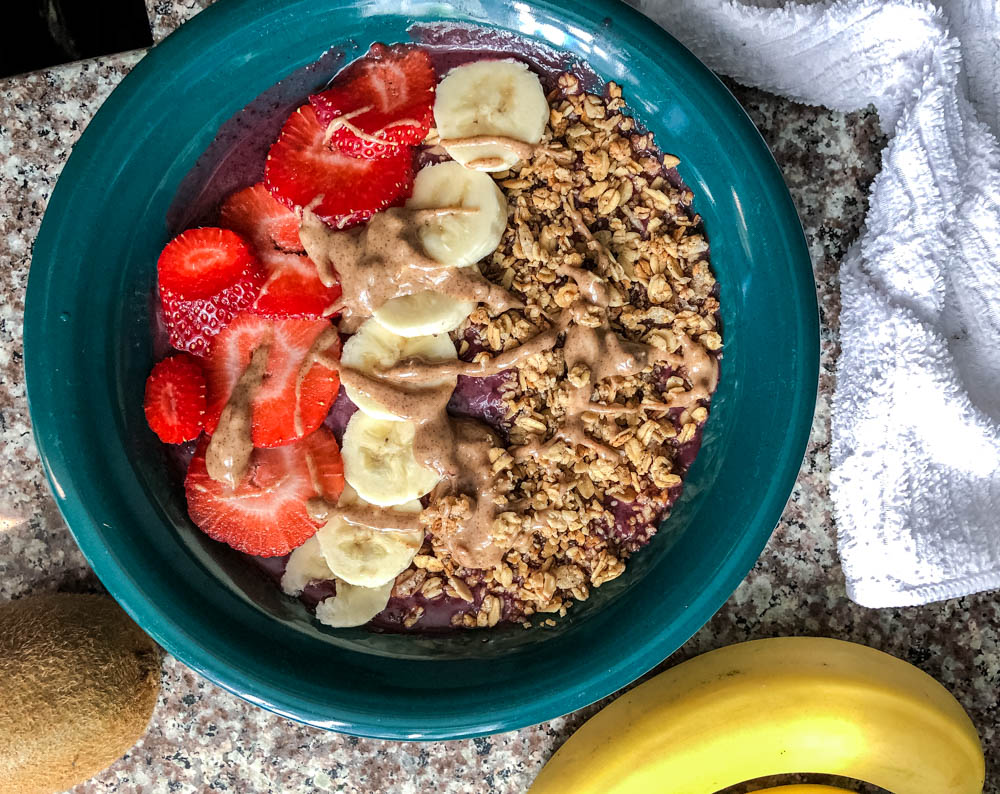 Brazilian Açaí Bowl Recipe
Serves 2 people
Ingredients
2 packs frozen açaí

1-2 banana

1 cup of frozen fruits or berries (Optional. I prefer to add extra flavor to my Brazilian açaí bowl. If you use other frozen fruits, limit yourself to 1 fresh banana.)

Splash water or juice
Toppings
You can use some or all of these recommendations. Moreover, you can add your favorite toppings. The quantity is depend on your taste and preferences.
Fresh fruits of your choice: thinly slices or chopped strawberries, raspberries, blueberries, or banana.

1 tablespoon honey (optional)

Handful granola

1 tablespoon almond butter

1 tablespoon coconut flakes
Preparation
Blend the açaí, banana, frozen fruits, and water or juice until smooth. Pour into bowls.

Top your Brazilian açaí bowl with granola, fresh fruits, and coconut flakes. Drizzle the honey and almond butter over the top.