First time in San Diego has its own ups and downs. While ample things to do and see here ensure that you never get bored, this same variety can simply overwhelm you. 
Last updated: January 26, 2023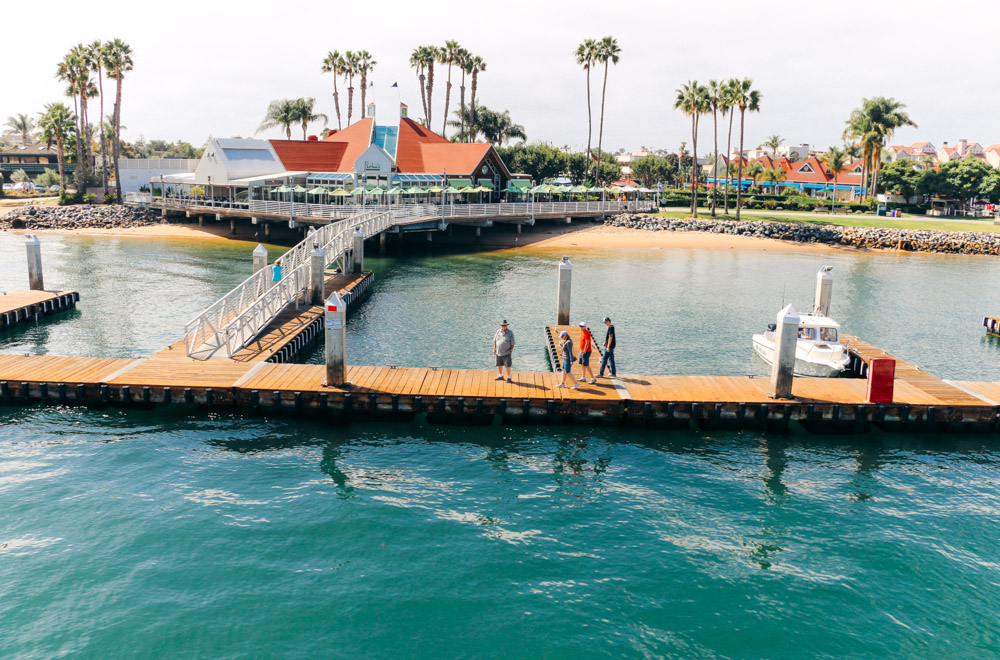 Traveling to San Diego for the first time and have no clue what to do and see here? We know how it feels. Although we had planned our first trip in advance, the city still somehow succeeded at surprising us. Many discoveries happened spontaneously. Some places took more time than expected. Yet even the first visit to San Diego was enough to realize how incredibly diverse, simple, and as the same time complicated the city was.
We made quite a few escapes to San Diego over the years, but that first visit still remains one of our best trips.
So, what can you do and see in San Diego during your first visit? How much time do you need to visit San Diego for the first time? Why do you need to travel to the city in the first place? Our guide to San Diego covers everything you need to know for your first time in the city.
From places to explore to accommodations and tips and tricks on how to make the most of your first visit to San Diego, the article guides you through the city center and its diverse neighborhoods. Without further ado, here is our first-timer guide to San Diego. Read on and learn what to see and do in San Diego as a first-time visitor.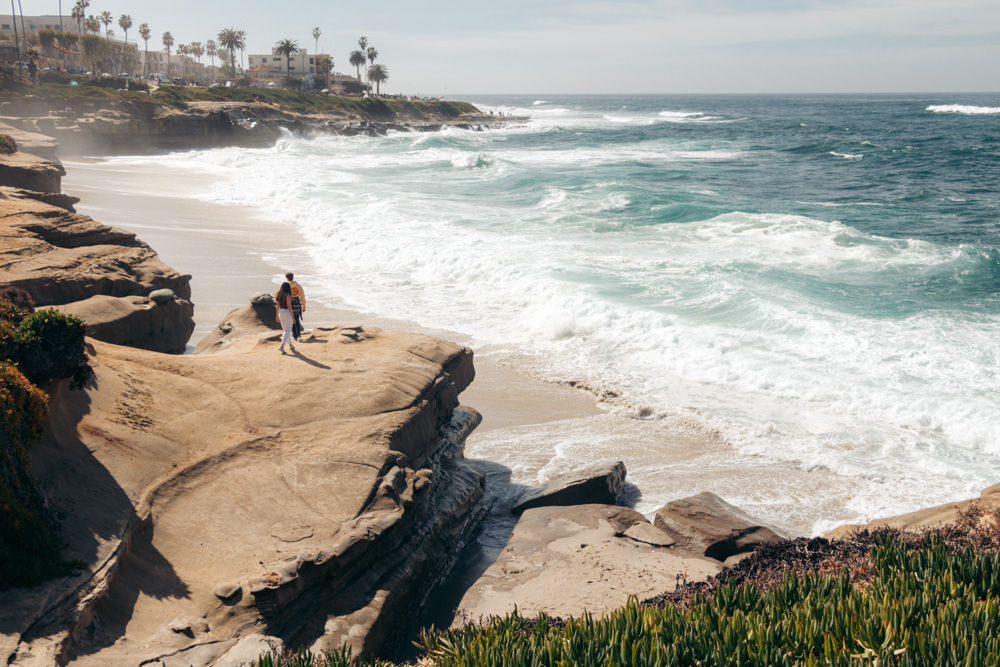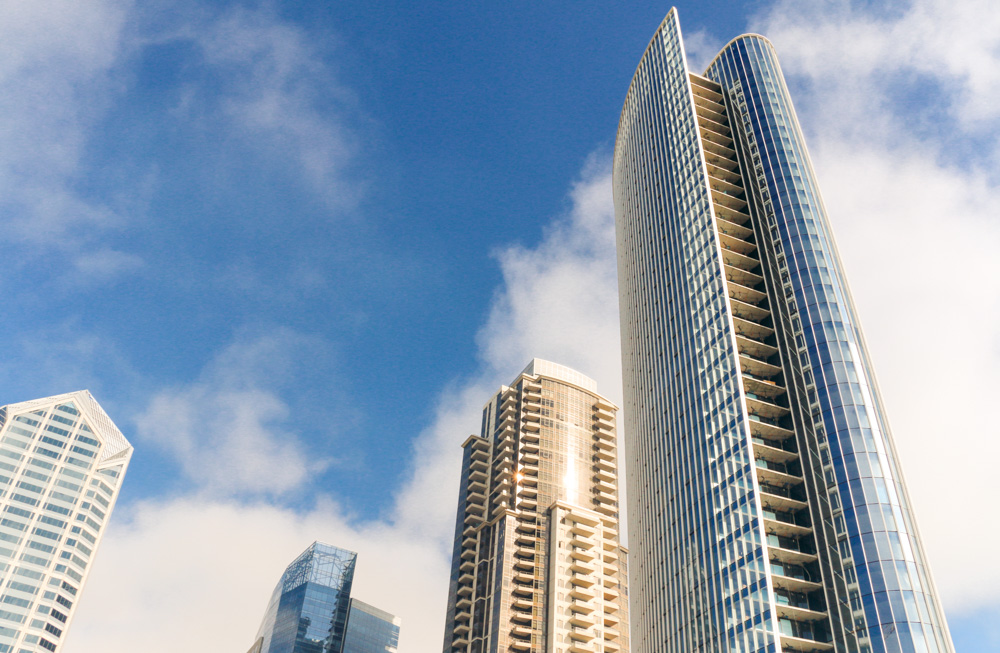 THE COMPLETE GUIDE TO VISITING SAN DIEGO FOR THE FIRST TIME
Why Visit San Diego
The first question that usually comes to mind is why you need to visit to San Diego. There is no single answer. Quite the opposite, the overwhelming number of why's brings an equally large amount of reasons why you should visit this coastal city. Let's explore some of them.
San Diego is California's Second Largest City
With over a million residents, San Diego is California's second largest city that encompasses some of the most popular attractions in the state. Furthermore, as it's the case with every big city, getting to San Diego is a piece of cake. From flying directly into this coastal paradise to driving, or taking day tours, your first time in San Diego will surely start off on the right foot.
Mix of Cultures
People who plan their first-time adventures in San Diego can't not notice city's proximity to the U.S./Mexico border. Although such a location has its own advantages and disadvantages, the mix of cultures is by far the largest plus. Notable for its peculiar beach culture fused with Mexican vibrancy and hospitality, San Diego keeps surprising not only the first-time visitors, but also its frequent guests.
Perfect Weather All Year Round
The southernmost location also ensures mild weather all year round. Whether you plan your first visit to San Diego in fall or winter, the famous Mediterranean climate allows to enjoy the beaches almost every day. Summer temperatures are normally higher. Yet San Diego never tests its first-time and returning visitors with excruciating heat typical for other popular destinations in California, including Los Angeles.
Pristine Beaches
Speaking about the beaches, you can easily spend your first day in San Diego just exploring its oceanside. With so many options to suit any preferences, you're truly spoilt for choice.
Cultural and Historic Heritage
San Diego is considered the first city to be established in California. The place dates back to 1769 when the first Spanish settlement was established in Old Town San Diego. Many buildings here still attest to rich European, Mexican, and Native American roots.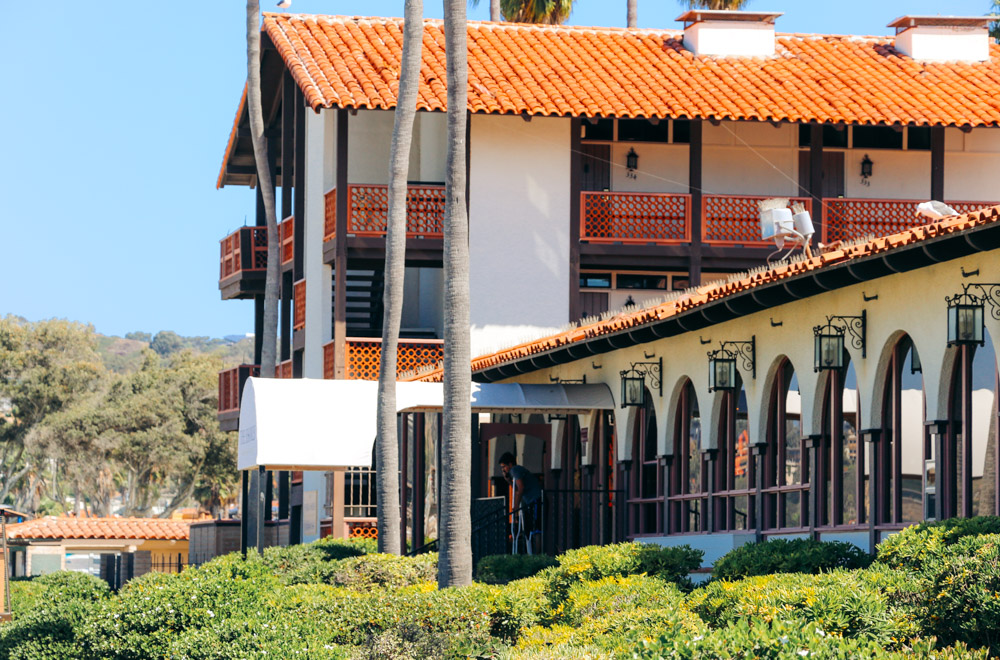 Animal Lovers' Paradise
One of the largest zoos in the USA is located in San Diego. Exotic safari animals also seem to enjoy their American home at the San Diego Zoo Safari Park. On top of that, a colony of wild seals and sea lions reside on the sandy and rocky shores of San Diego. These adorable mammals basking in the sun is a sight to behold for the first-time visitors of San Diego as well as its frequent guests.
Diverse Neighborhoods
Encompassing a great number of unique neighborhoods, San Diego offers a variety of different experiences. Technically speaking, each neighborhood deserves at least a day on its own. Whether you long for the upscale atmosphere mixed with the beach culture of quintessential La Jolla or plan to fill your first visit to San Diego with historical treasures in Old Town, plenty of unforgettable experiences are guaranteed.
Young visitors of San Diego are often mesmerized by thriving nightlife scene in the Gaslamp Quarter. Foodies from all over the world flock to Little Italy to gorge on mouthwatering Italian dishes. Yet the majority of the first-time visitors of San Diego stay faithful to authentic Mexican vibes in Barrio Logan.
Beer for Every Taste
San Diego County boasts more than a hundred breweries. Located as close as just 20-minute drive from San Diego, they offer ample flavors of the popular drink. While bars all over the city serve different varieties of beer, visiting one of the breweries is a must-do activity during your first visit.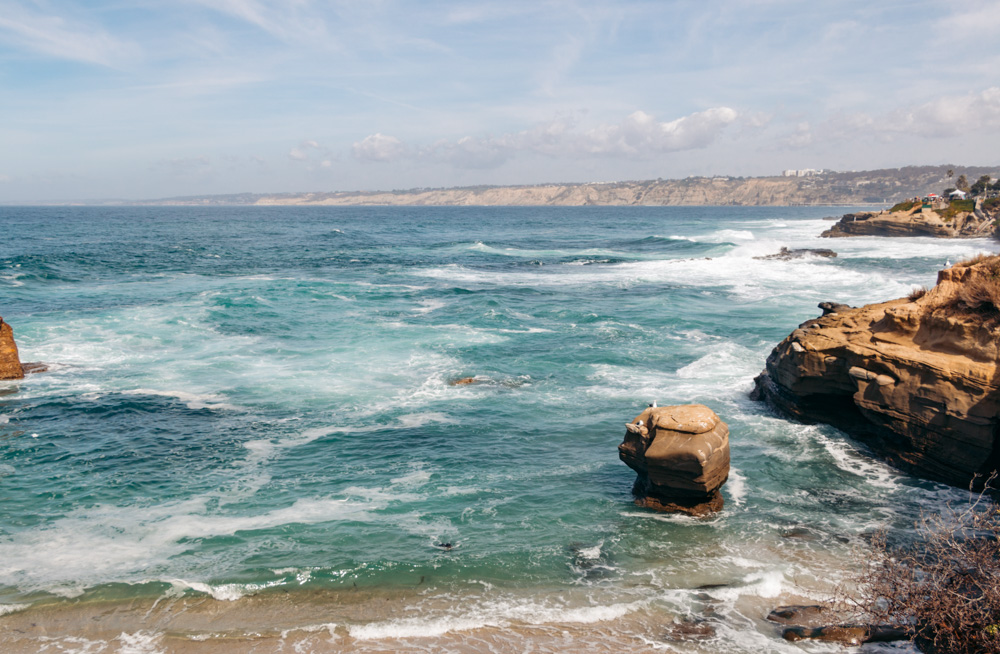 The Best Time to Visit San Diego for the First Time
No weather can stop you from visiting San Diego. The city is known for its mild weather that stays pleasant all year round. With on average 263 sunny day, San Diego makes your first visit enjoyable in summer, spring, fall, or winter. The average temperature lingers at 70 degrees Fahrenheit, making its closest neighbor, Los Angeles, look at San Diego in envy.
Shoulder months, March though May and September through November, however, offer the most comfortable first trips to San Diego. High temperatures pair with lower rates and great deals to ensure that you get the most of your visit.
San Diego never overwhelms with endless rains, further proving that your first time in the city will be pleasant regardless of the season. December usually brings 5-6 rainy days and is considered the rainiest month, though.
The end of summer also has its advantages. The weather still promises to spoil the first-time guests of San Diego with ample beach-infused days. On top of that, airline fares become even more affordable after the peak season comes to its end. August is the cheapest month to fly into the city. Lower prices on entertainment and accommodation follow shorty after the tourist season ends.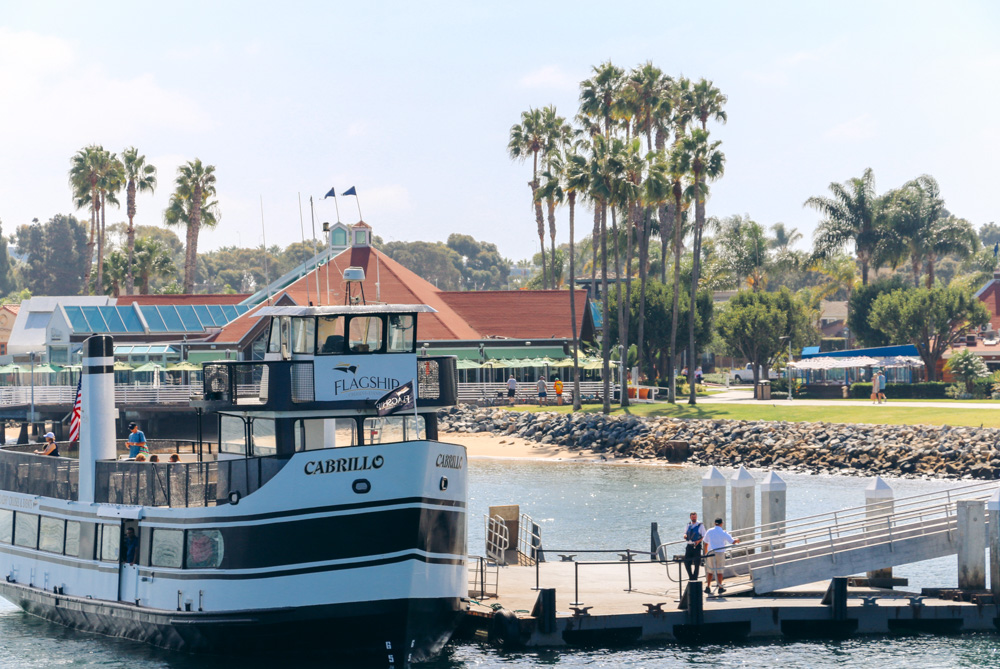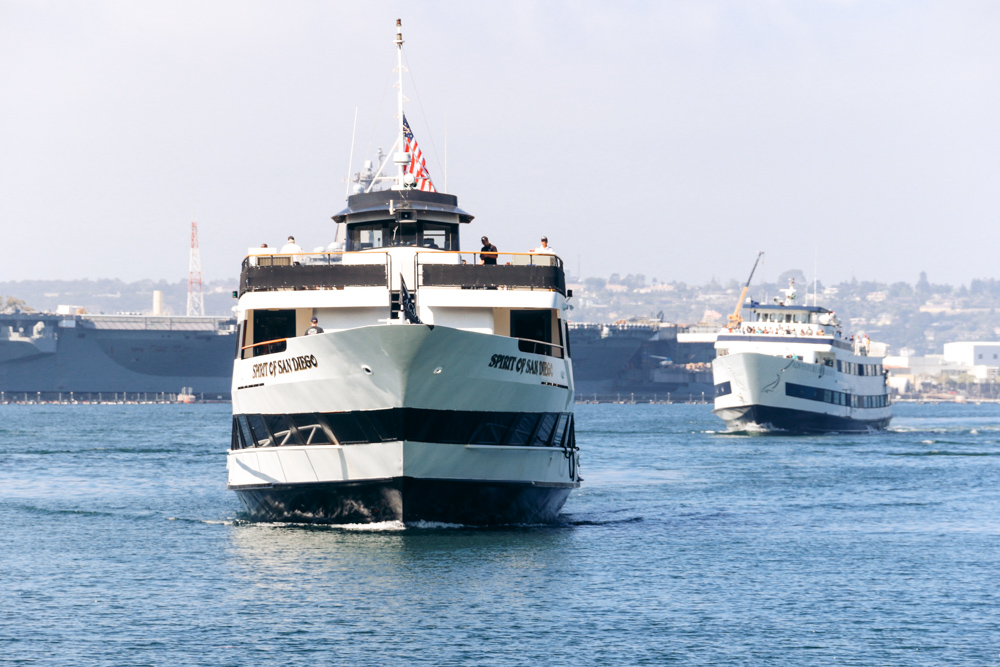 How to Get to San Diego
Now that the reasons to visit the area are clear, the question how to travel to San Diego for the first time arise. Being one of the most popular destinations in California, the city takes care of this issue in the same easy-breezy manner.
First Time in San Diego: Arriving by Plane
International Airports
Flying into San Diego is by far the easiest way to visit the city for travelers from overseas or distant states. San Diego International Airport is located just three miles away from downtown San Diego, which makes it the most convenient way to get to the city.
Los Angeles International Airport. Many first-time visitors of San Diego combine their trip with the other popular destinations in California. Thus, basing in Los Angeles and driving to San Diego for a day or two is another popular choice. It takes less than two hours to get from one city to the other.
Palm Springs International Airport. Similarity, some first-time visitors of San Diego choose to fly into Palm Springs and venture to San Diego afterward. The distance between both cities is approximately a two-hour drive.
Tijuana International Airport, Mexico. Giving that you don't need separate visas for the USA and Mexico, Tijuana International Airport is the second most convenient way to get to and enjoy San Diego for the first time. The airport sits just 35 minutes away from the city. It might take longer, though, as you need to cross the border.
Regional Airports
McClellan-Palomar Airport. Often an overlooked option, McClellan-Palomar Airport sits about 30 minutes from San Diego. Route choices here, however, may be limited.
Long Beach Airport. Located three miles northeast of downtown Long Beach in Los Angeles County, Long Beach Airport accommodates first of all travelers that base in Los Angeles and explore San Diego during several road trips.
John Wayne Airport. John Wayne is located in Orange County, 1 hour 15 minutes away from San Diego, further increasing your options on how to get to this coastal gem.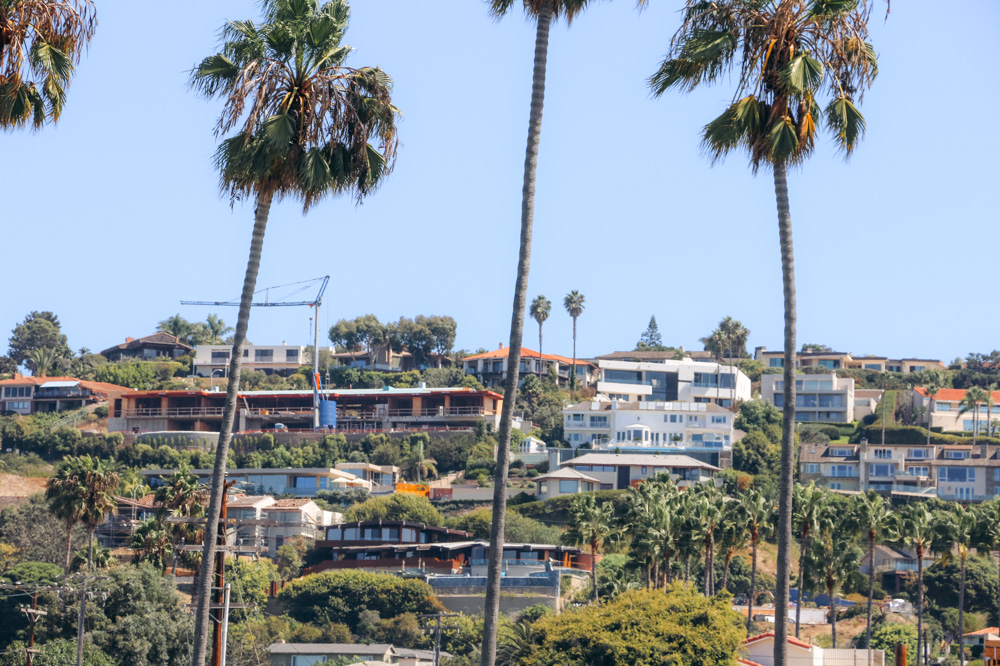 First Time in San Diego: Arriving by Car
Californians usually drive to San Diego. The drive time ranges from under two hours (from Los Angeles) to eight hours and more (from San Francisco). Driving has its own benefits. First of all, it's a convenient and flexible way to see San Diego, its surroundings, and a myriad of other places along the way.
Heavy Southern California traffic that is notable throughout the world may slow you down tremendously, though. Thus, be sure to hit the road early when planning your visit to San Diego on weekends. Getting on the road either before dawn or after 9:00 am helps avoid morning traffic on weekdays.
Parking is yet another challenging endeavor, especially for the first-time visitors of San Diego. It's recommended to walk around as much as possible and rely on the car only when exploring the farthest corners of the city.
First Time in San Diego: Arriving on a Tour
Signing up for a guided tour greatly benefits the first-time visitors of San Diego who neither drive nor have any ideas what to do in the city. The tours surely have their own flaws and limitation. Yet they make things easier and come in handy during your very first trip to San Diego.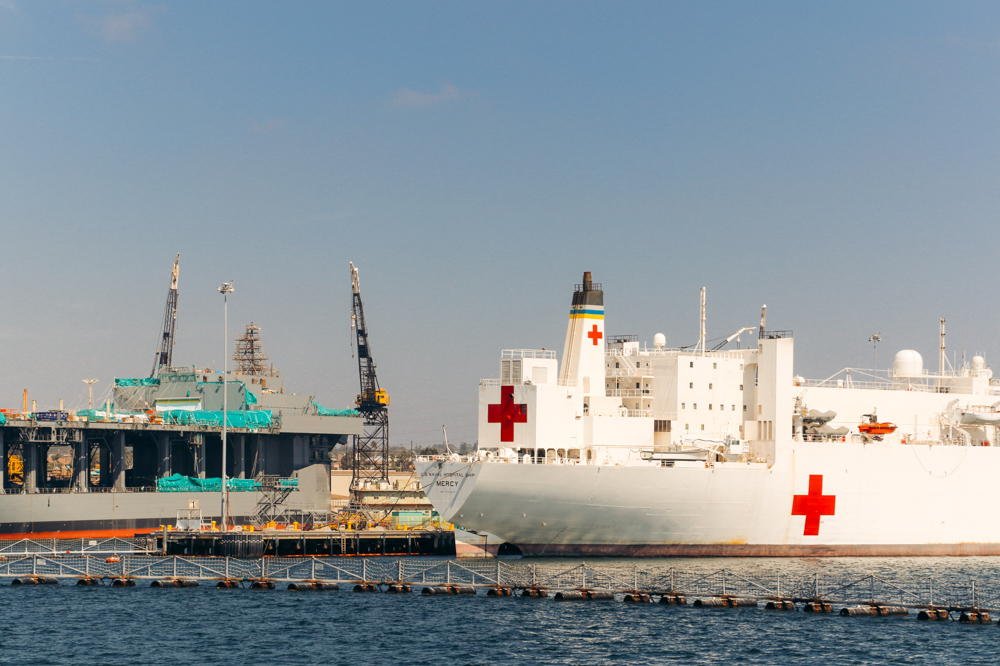 How to Get Around San Diego
San Diego is a large city to say the least. To see it from corner to corner, you must drive or use public transport. The latter is quite affordable and includes convenient services of city's buses, trolleys, trains, and shuttles. Furthermore, Uber and Lift cover not only popular routes but also the areas where public transport is infrequent.
For the first-time visitors that stick only to the San Diego downtown area, walking is the preferable option of getting around. Many attractions cluster in the heart of the city, enhancing your trip with historical and cultural treasures without any need of driving to them. Biking also allows to see more of San Diego and not worry about parking or heavy traffic.
While the center of the city is an indisputable winner when it comes to exploring San Diego on foot, some neighborhoods follow in its footsteps. So once you get to the Gaslamp Quarter or La Jolla, walking becomes the best way to make the most of your first visit to these areas of San Diego.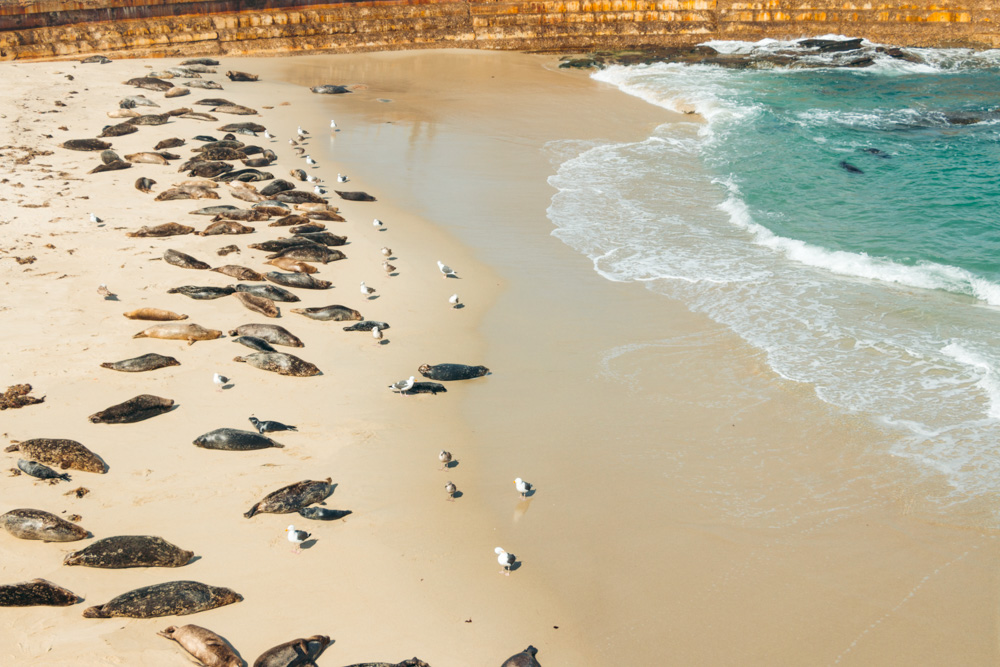 Top Things to Do in San Diego During Your First Visit
The charming city brims with the attractions that suit people from all walks of life. Whether it's a secluded beach or busting city center, San Diego impresses the first time, makes you fall in love with it during the second visit, and inspires to move here after the third trip. To be more specific, here are top things to do and places to see in San Diego during your first visit.
1. San Diego Zoo
San Diego is a proud owner of one of the largest zoos in the USA. Also considered one of the main attractions of the city, the San Diego Zoo offers the first-time visitors an eye-pleasing treat. Home to giant pandas, elephants, koalas, as well as the world's largest collection of rare and endangered animals, it invites you to dive into the remarkable realm of flora and fauna.
A network of easy trails connects different sections of the zoo. Hit the Monkey Trail to enjoy the company of… you know, monkeys. The Hippo Trail leads the first-time visitors of San Diego to the Lost Forest and its inhabitants. If you hike down the Tiger Trail, large cat-like animals will surely track you down at some point.
TIP: Before you start your epic adventures in the San Diego Zoo, make sure to grab a map to avoid getting lost or missing something important. Furthermore, a 35-minute guided bus tour allows all visitors of San Diego, including families with children and people with disabilities, cover most of the territory of the zoo without getting too tired for the other attractions in the city.
Admission. 1-Day Pass – adults (ages 12+): $62; children (ages 3-11): $52. The pass includes one visit to the San Diego Zoo, Guided Bus Tour, Kangaroo Express Bus, and Skyfari Aerial Tram. Multi-day and park passes are available as well.
2. San Diego Zoo Safari Park
The closest relative of the San Diego Zoo, the San Diego Zoo Safari Park is located in the San Pasqual Valley area, near Escondido. Originally named the San Diego Wild Animal Park, it changed its name in 2010. Hardly any first-time visitors of San Diego know about this fact. Yet none of the guests leave disappointed.
Occupying 1,800 acres, the place is home to some of Africa's most popular animals such as lions, elephants, cheetahs, zebras, gorillas, meerkats, and many more. On top of that, you are about to have such unforgettable experiences as a biplane safari and a caravan safari.
Admission. 1-Day Pass – adults (12+): $62; children (3-11): $52. The pass includes Africa Tram, Cheetah Run, and all regularly scheduled experiences. Similar to the San Diego Zoo, the San Diego Zoo Safari Park offers one-day, multi-day, and seasonal passes.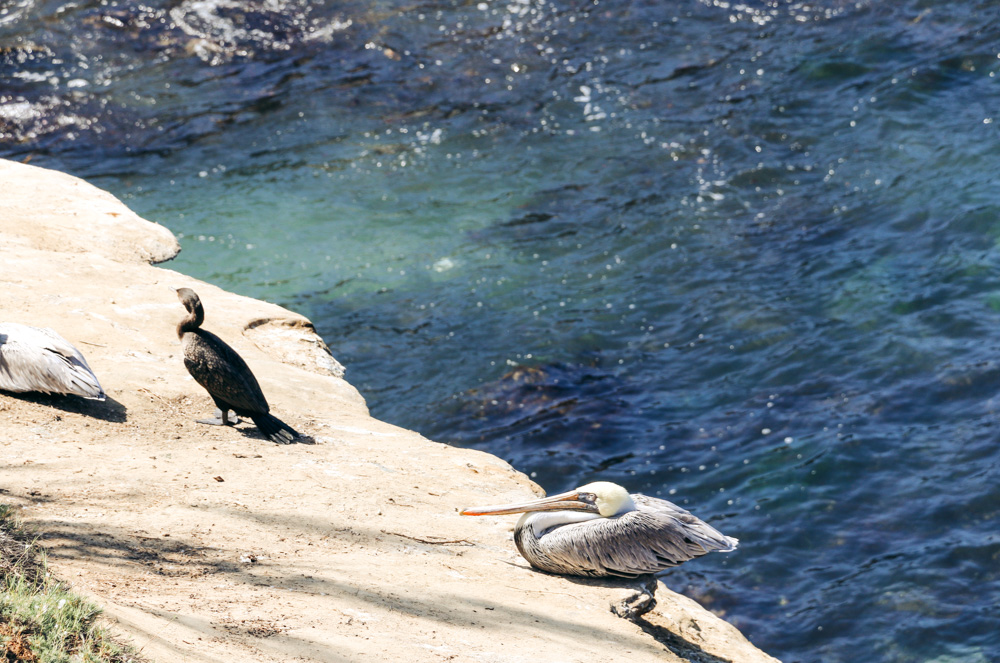 3. SeaWorld San Diego
More animals, attractions, and shows await you at SeaWorld San Diego. Opened in 1964, it's by far the most popular landmark of the city. Thousands of the first-time and returning visitors of San Diego spend entire days here feasting their eyes on bountiful marine animals.
SeaWorld San Diego, an animal theme park and oceanarium, houses a myriad of animals ranging from large mammals to tiny marine inhabitants. Orcas, beluga, otters, walruses, sharks, dolphins, sea turtles, bat rays, and numerous kinds of fish put on a show and share their habitats with the San Diego's visitors.
Some places in the park are irresistible attractions on their own. From a shark underwater viewing tunnel to a penguin island, the place astounds you with its rich and diverse marine world.
TIP: SeaWorld San Diego can also be the busiest place to visit during your first trip to San Diego. Lines are usually long, taking a good portion of your time. Thus, don't expect to get in and out. Get ready for a full day adventure. Furthermore, although the park has a few shops and eateries, you may want to pack lunch or snack to skip the lines and save some money. Food here is rather pricey.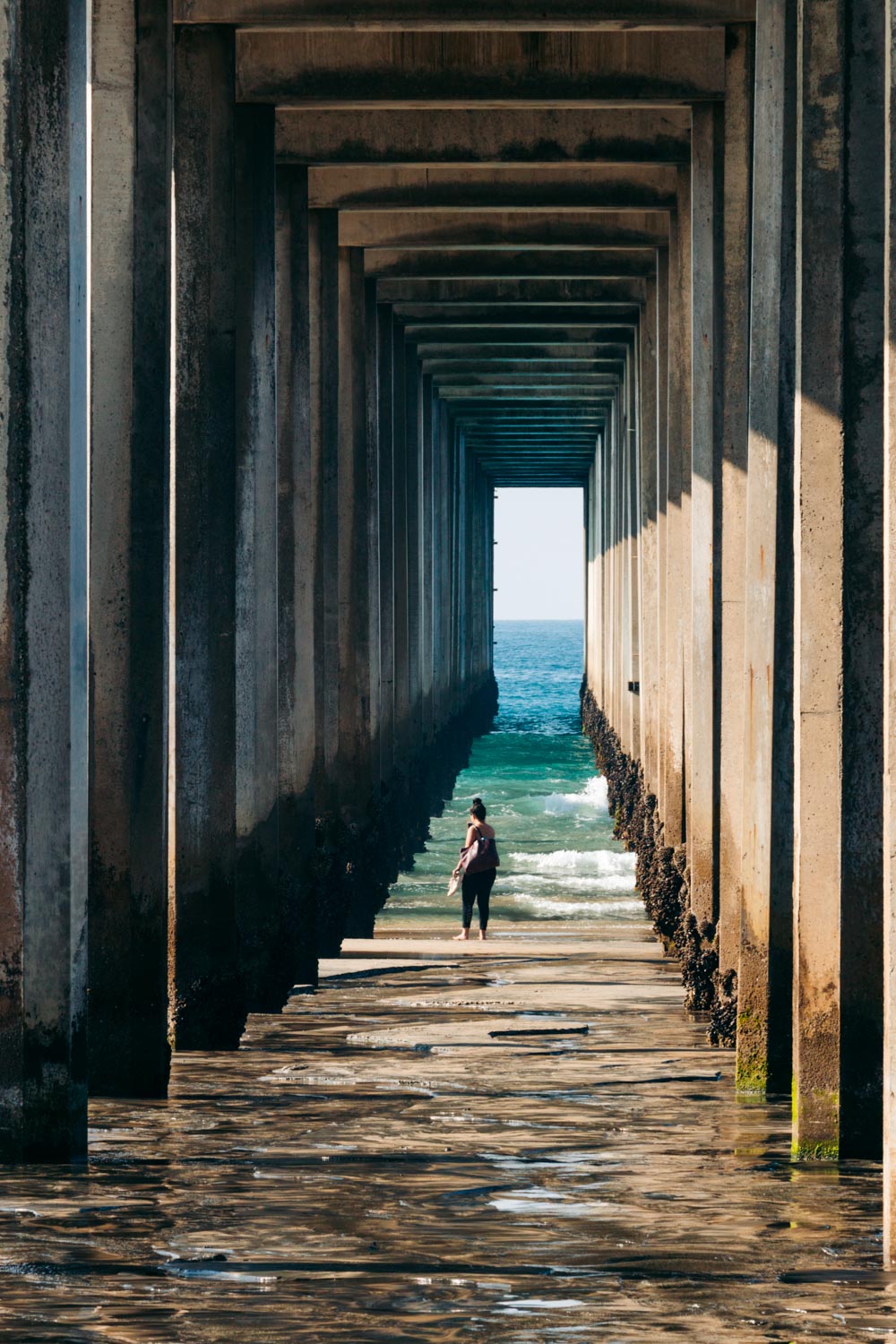 4. Ellen Browning Scripps Memorial Pier
Not the most popular spot even with locals, the Ellen Browning Scripps Memorial Pier is yet one of the first place to see in San Diego. Used as an oceanography research site, it focuses on study and preservation of the ocean and its inhabitants. Small boats launch on both sides of the pier to continue on the discoveries and obtain food for marine residents of Birch Aquarium at Scripps.
While the massive size of the pier attracts the interest, the structure is closed to the public. The beach on both sides of the concrete pier is open and usually gathers fewer visitors than all other sandy stretches in the area. Add to this ideal environment some vibrant colors the sky festoons itself with during sunset or sunrise and you have a perfect place to start of finish your first day in San Diego.
5. La Jolla Shores
One of the popular beaches, La Jolla Shores, sits just to the north of the Scripps Pier. Spanning approximately one mile, it boasts the most gentle waves in the area. The ocean is calmer here, finally having mercy on ample beachgoers, thirsty for swimming and splashing in the water.
While surfers stick mostly to the beaches with high surf, scuba divers, kayakers, stand up paddle boarders, and snorkelers frequent La Jolla Shores.
Yet the place can still disappoint some San Diego's first-time visitors. Adjacent to the San Diego-La Jolla Underwater Park Ecological Reserve, the beach forbids fishing or removal of any objects from the water.
At the same time an unexpected surprise awaits small kids. Catering for active travelers, Kellogg Park near the beach entertains the children while their parents can finally sunbath.
TIP: For a lunch break, visit The Shores Restaurant at La Jolla Shores Hotel and indulge in divine food with the irresistible ocean views.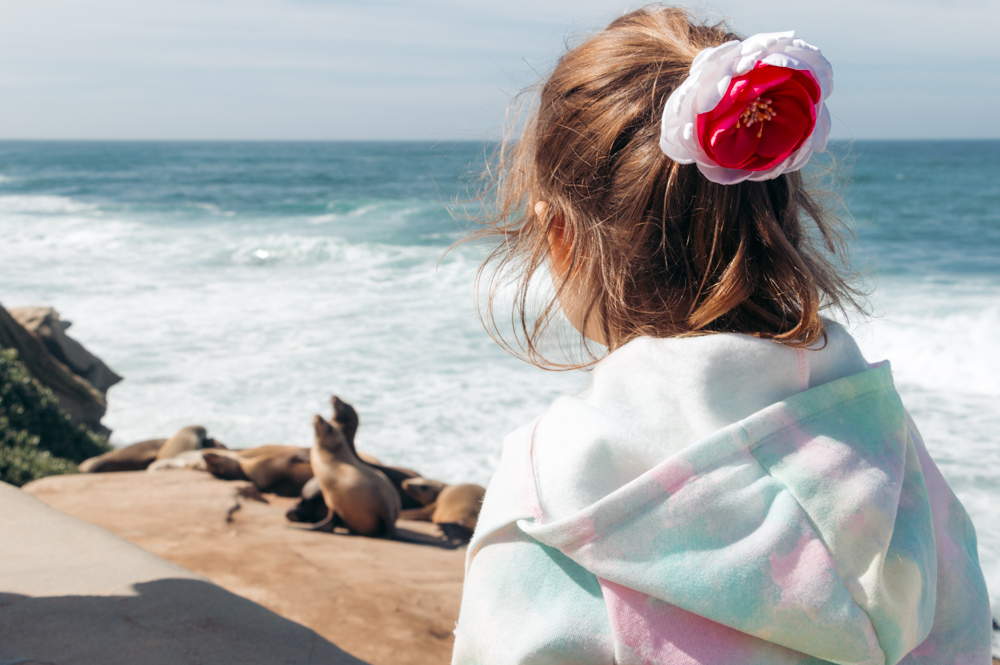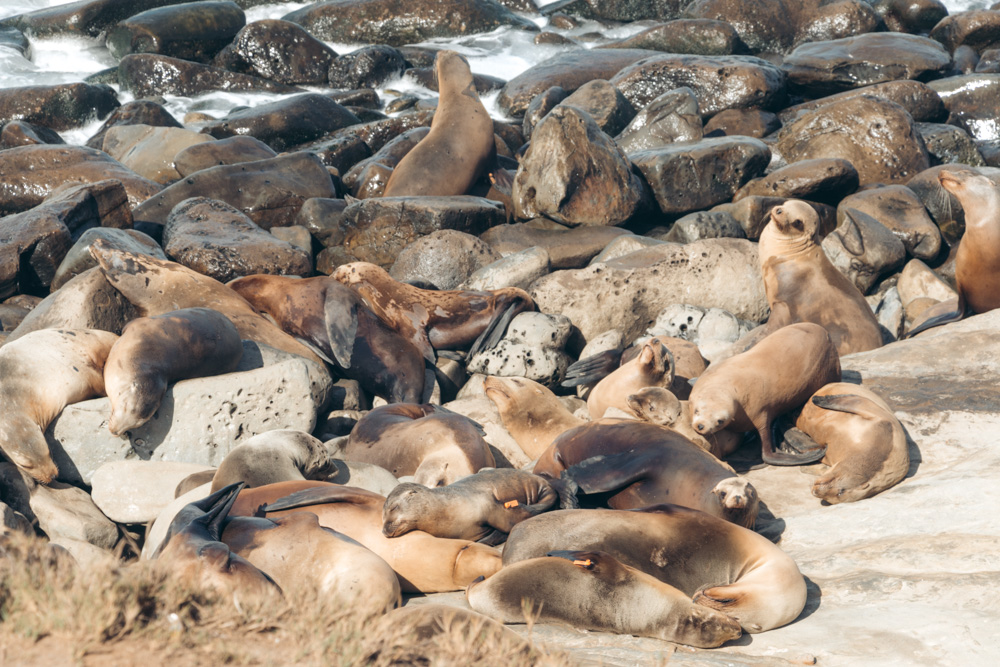 6. Old Town San Diego
Old Town San Diego is the oldest and most history-infused area to explore in San Diego. Nestled in the heart of the city, it takes its guests back in time, showing the first European settlement in California. Historic building and museums from the period between 1820 and 1870 abound here, keeping the Golden State's legacy alive.
Every corner of the area reflects authenticity, cultural uniqueness, and rich traditions. Giving a glimpse into the colonial period, 19th-century structures in Old Town San Diego State Historic Park further arouse curiosity. Apart from the old houses turned modern businesses and offices, a historic schoolhouse, adobe ranch home, and graveyard testify of the bygone era.
Nearby Presidio Park harbors another historic treasure, the Junipero Serra Museum. The site has earned the recognition as the birthplace of California. Located just a 10-minute drive from Old Town, Mission Basilica San Diego de Alcala also narrates about the old times. The structure has been a silent witness of the changes that took place in California since 1769.
The historic heritage, however, is not the only thing that entices crowds of the first-time visitors to Old Town San Diego. Filled with authentic eateries and cozy shops that further depict the rich history of San Diego, the area is a must-visit place for everybody interested in vibrant Mexican culture.
From Mexican dishes at El Agave to authentic gifts at Toby's Candle & Soap Shop, the place offers a taste of Mexico in Southern California. San Diego's Old Town Market normally gathers the majority of the first-time guests. Home to a number of small shops, this open-air courtyard sells handcrafted clothings and accessories made in the best Mexican traditions.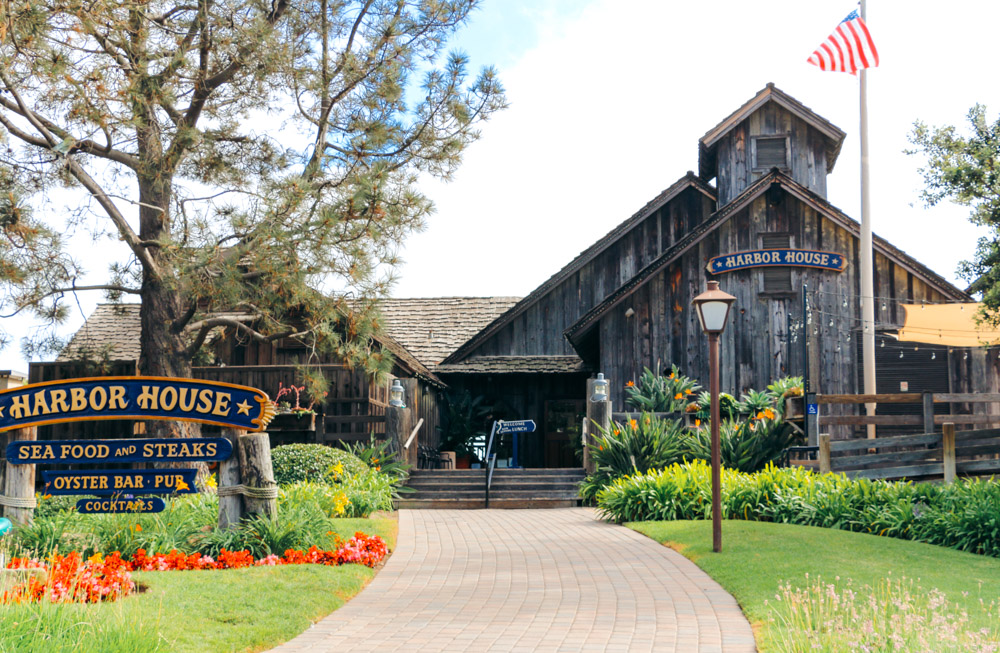 7. Liberty Public Market
All foodies of San Diego, including its first-time visitors, congregate at Liberty Public Market. Relatively young, the bustling market was born in an old Navy training facility in 2016. Packed with bars, specialty food stalls, eateries for all tastes and buds, and small gift shops, the place is known as city's first public market open all week long.
Different cuisines seem to have been reborn in San Diego with the opening of the market. Enticing the guests with French crepes at Olala Crepes and Bangkok street food classics at Mama Made Thai, Liberty Public Market caters for the first-time visitors and returning gourmands alike.
All foodies find something for their buds. Whether its meat-heavy Argentinian treats at Parana Empanadas Argentinas, Peruvian cuisine at The Latin Chef, or plant-based wraps and bowls at Local Greens, you are spoilt for choice. Finish your meal with fruit smoothes from Bao Bar before resuming your adventures.
8. Gaslamp Quarter
The Gaslamp Quarter aligns with interests of the young visitors of San Diego. Famous for its bustling nightlife, the neighborhood is packed with clubs, bars, and cocktail lounges. Several theaters, including the Spreckels and Balboa Theaters, entertain with musicals and comedy and drama plays. Independent as well as popular chain restaurants dot the area, offering dishes from different cuisines.
Apart from it, the Gaslamp Quarter surprises with its unique shopping experience. The most popular shops nestle in Horton Plaza, a shopping center located in the heart of Downtown San Diego. Nearby Horton Plaza Park unfolds its grass lawns for the shoppers to sit on later in the day while eating ice cream from local vendors or taking in the city's views.
Interesting Facts: The 16-block neighborhood delights the majority of the visitors of San Diego. Yet only the most curious of guests try to find out the origins of such an intriguing name. Apparently, the Gaslamp Quarter was named after street gas lamps that used to light up the city.
Severe competition between Old Town and the Gaslamp Quarter is another integral part of San Diego's history. Both neighborhoods have strived to attract the largest crowds of the travelers and the most prominent business for as long as they have existed.
READ MORE: For more places to explore during your first visit to San Diego, please read the following guides: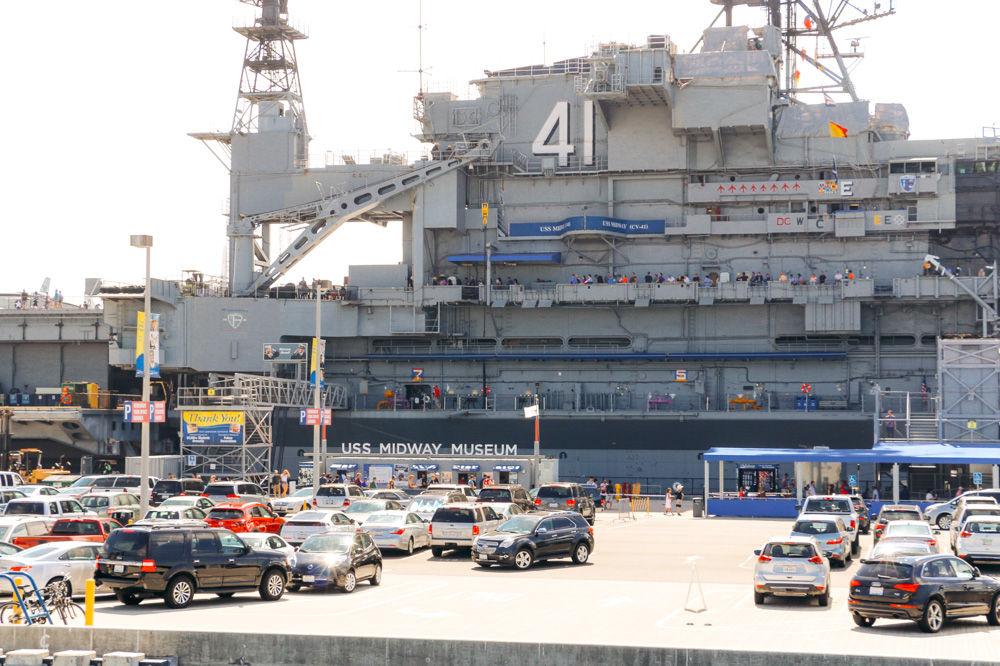 The First-Timer's Guide to Tours in San Diego
The visitors of San Diego have plenty of choices how to see the city through and through. While walking around and discovering new neighborhoods and local gems they harbor on their own suits the most adventurous travelers, guided tours find their fair share of supporters.
First of all, these tours are easy and less stressful as you don't need to prepare a detailed San Diego itinerary. Second, a local guide often shows places you can't possibly find on your own.
Furthermore, the guided tours fit most first-time visitors of San Diego who have just a day or two to spend in the city. With so much to see in such a limited time, the local experts narrow down your choices and present some of the most popular attractions as well as hidden gems.
Whether you visit the city for a few hours or a week, consider looking into some of these tours.
Map of the Best Things to Do in San Diego during Your First Visit
How Much Time do You Need for Your First Visit to San Diego
The second largest city in California brims with the intriguing activities and unique places one must visit when traveling to San Diego for the first time. Ideally, you should plan for a week or longer to explore the city and its picturesque neighborhoods.
The next best option is to stay in San Diego for at least two or three days. In this case, your visit to San Diego will be a little bit chaotic, yet as enjoyable as if you had more time.
Spending one day in San Diego greatly diminishes your chances of finding its impeccable hidden gems. However, giving that you are willing to explore ceaselessly, you can still see some of the most popular places in San Diego even during such a short trip.
Time-consuming attractions such as SeaWorld San Diego and the San Diego Zoo may need to wait for the next adventure. San Diego Harbor Cruises normally offer a great deal of history and astounding city views in exchange for one or two hours of your time.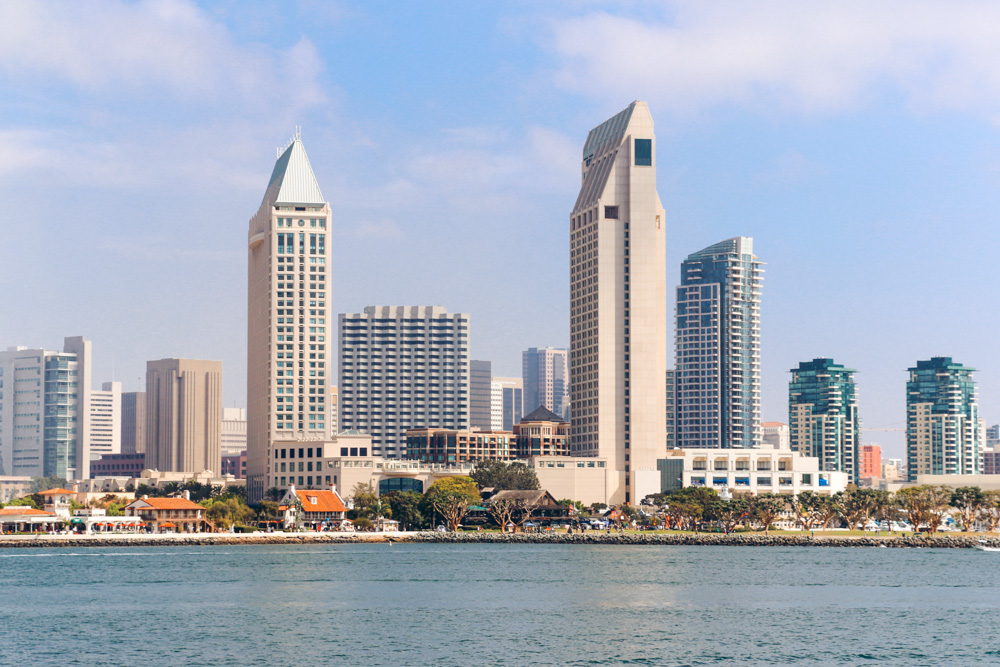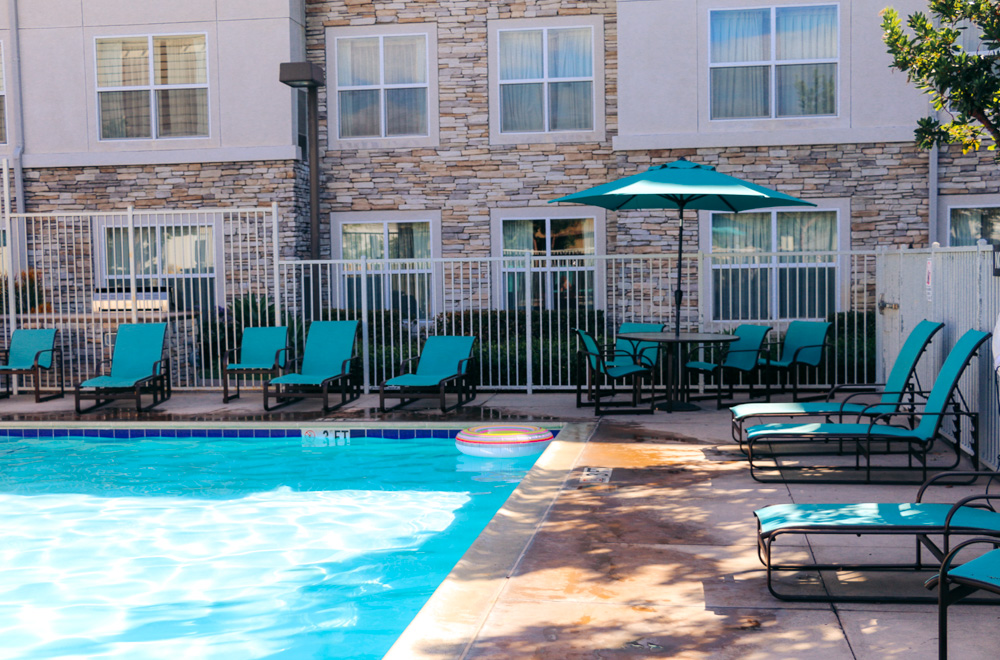 Where to Stay in San Diego During Your First Visit
For the short trips, staying in the center of the city is preferable. Such a convenient location enables easy access to the major attractions. Furthermore, you can walk around without any need of using a car or public transport. Downtown San Diego offers plenty of conformable accommodations. On the downside, the area is expensive. Hotels and lodges here come at a rather hefty price.
San Diego's neighborhoods also compete for your attention and money. The places located farther away from the city center are typically cheaper. The upscale Village of La Jolla, however, is one of the exceptions here. Yet the area is too beautiful and vibrant to skip.
For the optimal one day in La Jolla experience, spending a night or two nights in the Village is recommended. The area is known for some of the best hotels in San Diego. Moreover, you can still find accommodations that suit all budgets and interests. For example, La Jolla Shores Hotel works perfectly for romantic getaways as well as family vacations in La Jolla. Chic design of Hotel La Jolla allures business-oriented visitors of the Village.
If time is not an issue, consider staying outside San Diego. Located about 30 minutes away, Encinitas and Carlsbad entice with quieter ambiences and lower prices.
Compare these prices on booking.com and choose your temporary home based on your preferences.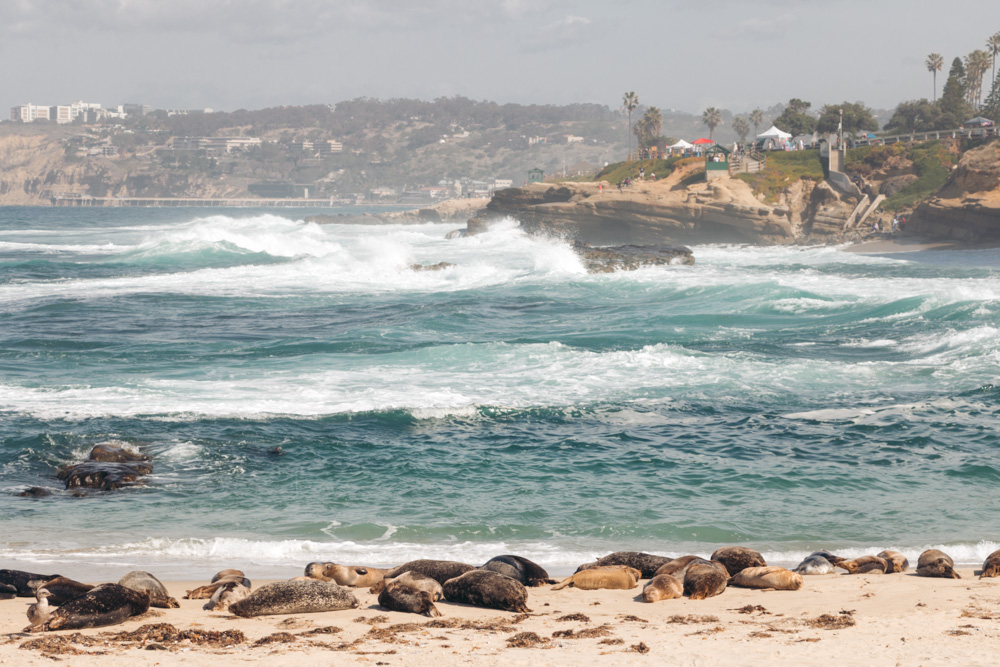 Helpful Tips for Your First Visit to San Diego
Use Multi-Day Passes
Instead of paying for each major attraction separately, get San Diego 3-for-1 Pass. This ticket enables you to visit the San Diego Zoo, San Diego Zoo Safari Park, and SeaWorld San Diego while saving you money along the way.
The pass is valid for seven consecutive day from the first visit. A pass holder can visit one attraction only once. Furthermore, the pass is non-transferable and is reserved for three attractions by the same guest.
Pack Snack or Lunch
This tip may sound funny at first giving the amount of authentic eateries in San Diego. Experiencing the unique culinary scene of the city is indeed one of the best ways to learn the rich historic heritage of the place.
Yet the food at chain restaurants in, let's say, SeaWorld San Diego hardly meets your expectations. Moreover, it's pricey and, in my opinion, not worth it. So pack your own lunch or snack when spending a day here.
Bring a Change of Clothes
Aiming for the beach culture of San Diego during your first visit? Be sure to pack a change of clothes. Playful high surf don't have mercy even on people who simply walk near the water. So bring dry clothes, just in case.
Stay Locally
Book a hotel room depending on your points of interest. Even expensive accommodations in downtown San Diego can save you money in the long run if all you are interested only in this part of the city. Driving to the center from the cheaper areas eventually adds parking fee and/or transit fares to your allotted San Diego budget.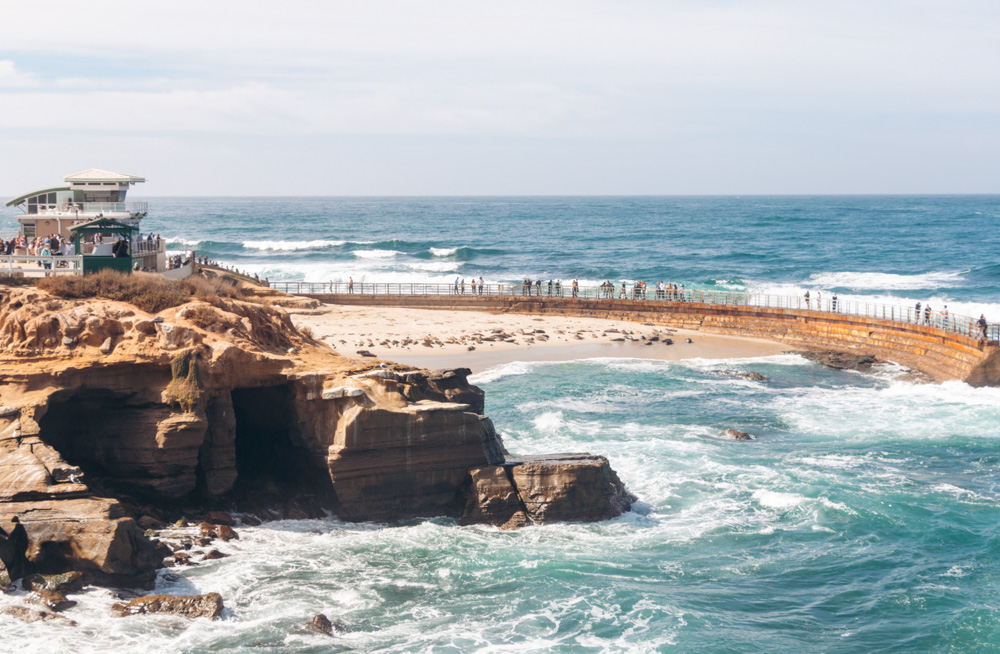 Frequently Asked Questions
How many days do you need for the first visit to San Diego?
Ideally, you should plan to spend from two to three days in San Diego during your first visit. It's enough time to see some major attractions, explore the authentic neighborhoods, and venture to small towns near San Diego.
Do you need a car in San Diego?
Yes and no. You don't need a car to explore Downtown San Diego. The area is pretty walkable and dotted with some of the popular landmarks. To get farther away from the city center, bike or use public transport.
When staying or visiting such areas as Carlsbad or Encinitas, a car is necessary. Alternately, you can use taxi or Uber. These services, however, may cost more than renting a car in the long run.
What is the best area to stay in San Diego for first-time visitors?
It depends on your points of interest. The downtown area offers plenty of accommodations and easy access to the major attractions of San Diego. On the other hand, it's one of the most expensive parts of the city.
The La Jolla area suits best ocean devotees. Again, quick access to the beaches and upscale La Jolla Village is guaranteed. Hotel prices here, however, are also on the higher end. The farthest from the center areas are cheaper.
Is San Diego walkable?
The city center is pretty walkable. Encompassing a myriad of irresistible landmarks, it allows you to see the best of San Diego. Biking, driving, or using public transport is necessary to get to the remote neighborhoods as well as places near the city.
Read More
---
If you enjoyed this post, don't forget to pin it for later and share it with your friends.