For a first-time visitor, the Silver State looks like a nondescript area. A land reigned by the Mojave Desert. But give it a chance, and the state doesn't cease to surprise you. Dozens of places pop up from seemingly nowhere, enticing you to visit Nevada and its irresistible bucket list destinations.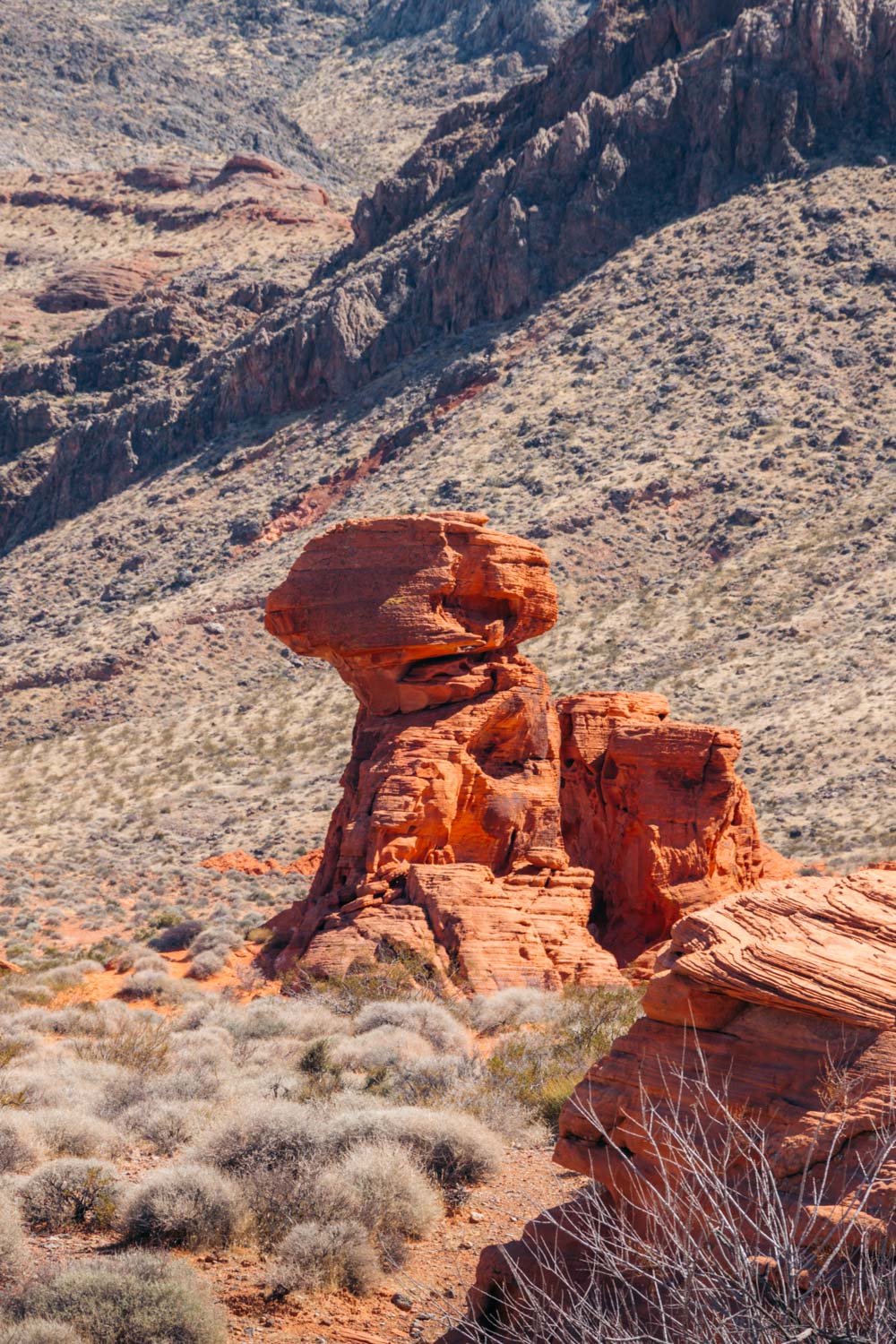 Top Places to Visit in Nevada: Silver State's Bucket List Destinations
I must confess, Nevada stayed at the bottom of my USA bucket list destinations for a long time. The state is world-famous for its dazzling Las Vegas that impresses each and every traveler with its spectacular hotels and grand casinos. But what else can you do in the Silver State? What other places can you visit in Nevada that take your breath away and inspire you to come back?
In fact, there're more bucket list destinations in the State of Nevada for both city dwellers and nature enthusiasts than one can imagine. The area first surprised us during our road trip through the American Southwest. As we had delved into the never-sleeping realm of Las Vegas many times before, the city didn't make on our itinerary this time.
Its nearest neighbors, places you can visit on a day trip from the Entertainment Capital of the World, however, sneaked into our adventures in Nevada. What we didn't expect was that the Silver State was about to shock us, in a good way. After copious prior visits to Nevada, we finally succumbed to its popular and lesser-known bucket list destinations.
To be completely clear, though, some of these places, such as Lake Tahoe or Death Valley National Park, need no introduction. Yet many travelers still regard these Nevada bucket list destinations as sole properties of California. We're about to dispel these confusions forever. Shall we start our introduction to the 11 astounding bucket list destinations you must visit when in Nevada?
HERE ARE 11 ENCHANTING BUCKET LIST DESTINATIONS TO VISIT IN NEVADA:
Las Vegas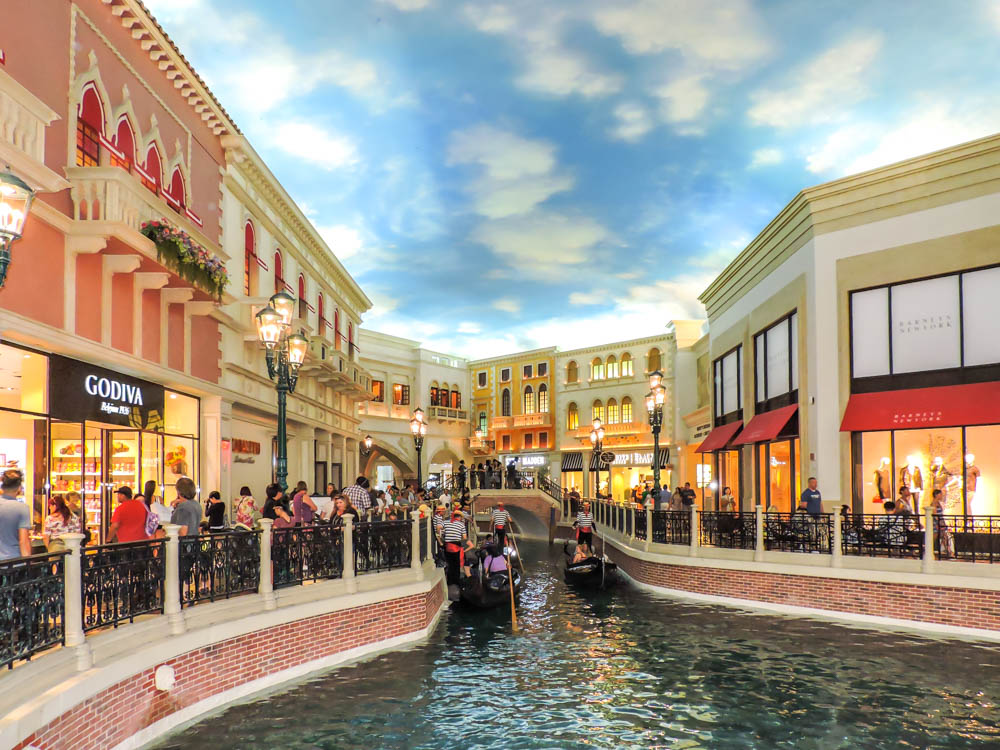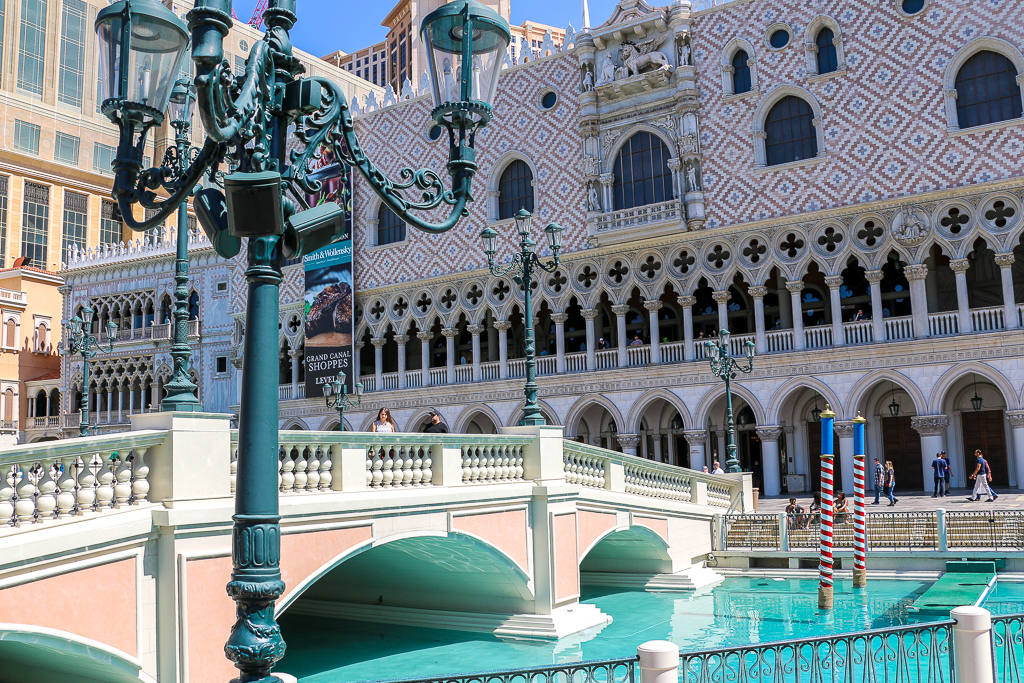 Ok, we can't omit it. Las Vegas has always topped the list of the best places to visit in Nevada. Luring with its neon lights and famous sights of the Strip, the Gambling Capital of the World is unavoidable. Not the biggest fan of Las Vegas myself (Las Vegas is simply not for everybody), I agree that you must visit this Nevada bucket list destination. Do it even if it's just for the sake of assuaging your curiosity.
On the other hand, dimmed casino rooms full of slot machines and poker tables enveloped in cigarette smoke inspire millions of gamblers to visit Nevada. The City that Never Sleeps is the best of the best places to befriend Lady Luck after all.
Bucket List Destinations to Visit in Las Vegas, Nevada
Even if gambling barely arouses your interest, the nicest hotel lobbies in the world will keep you entertained for days. Are you dreaming of Roman holidays, but all you can afford is a visit to Nevada? Here is a piece of romantic Italy right on the Las Vegas Strip to make your dream come true.
Inspired by the Italian city itself, The Venetian is the only Nevada bucket list destination to take you to Europe in a heartbeat. Moreover, a gondola ride right in the hotel lobby will surely inspire you to visit this part of Nevada again and again.
For all Paris lovers, it's time to visit the French capital and its Iron Lady, located also in the heart of the main Nevada bucket list destination. A large replica of the Eiffel Tower sits in front of Paris Las Vegas, putting on a dazzling show every night.
Not far from this bucket list destination, Bellagio, another place you must visit in Nevada, astounds with its world-renowned musical fountains. How can't you visit the largest city in Nevada after all this splendidness?
Visit Nevada: Reno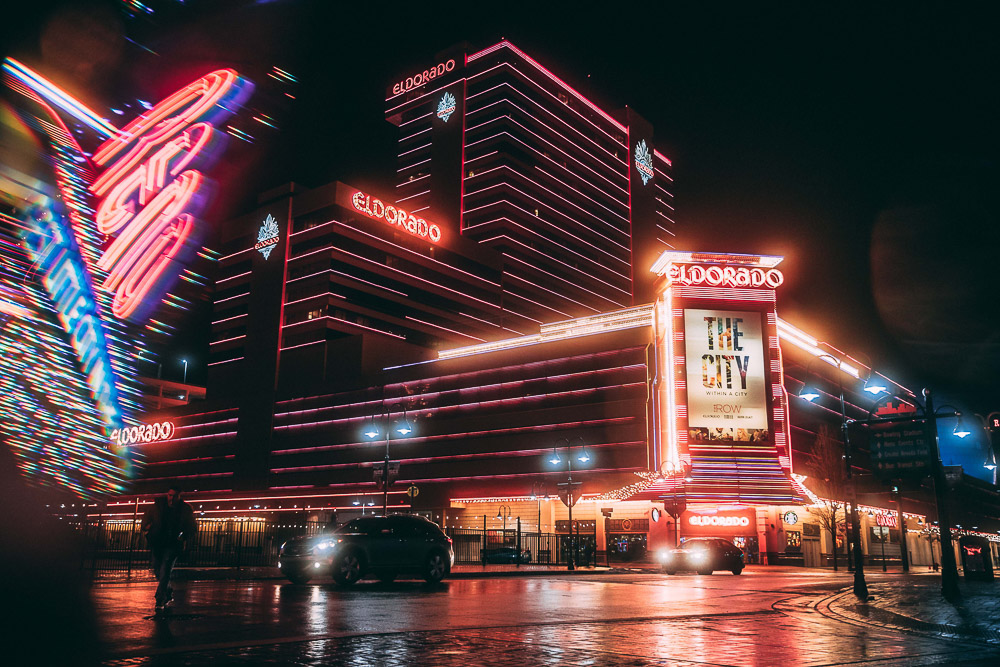 In the northwest part of Nevada, Reno takes the lead as a little gambling sibling of Las Vegas you must visit at least once. Often referred to as the Biggest Little City, this Nevada bucket list destination has its share amount of grand casinos to keep the gamblers coming back for more. And while Eldorado allures single guests that hope to grab luck by the tail, Circus Circus offers entertainment for families.
Reno, however, has many other places to offer and encourage you to visit Nevada again and again. From Victorian structures built in the 19th century, to excellent museums, and gorgeous city parks, the city showcases the best of the state.
Nature lovers are also not forgotten in Reno. The 2-mile Truckee River Walk is one of the local champions when it comes to nature-inspired trips within the city. Stretching across hundreds of acres of land, Rancho San Rafael Park amazes with its panoramic views and diverse habitats.
For a short nature escape outside of Reno, consider a trip to Pyramid Lake. According to locals, it's one of the most beautiful bucket list destinations to visit in Nevada. 
Visit Nevada: Lake Tahoe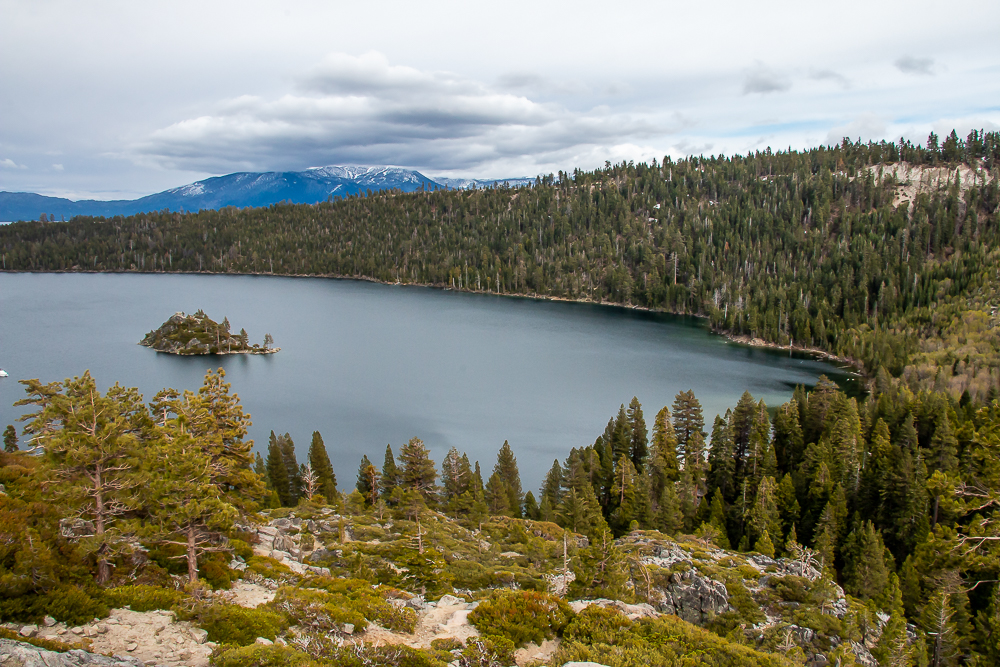 Lake Tahoe is an absolutely stunning place to visit in both Nevada and California. Moreover, straddling the border of these two southwestern states, this large freshwater lake is considered one of the most spectacular places in the USA.
With sandy and rocky beaches, superior ski resorts, and outstanding vistas, this statement hardly surprises anyone. For the sake of this blog post, we'll consider Lake Tahoe one of the bucket list destinations to visit in Nevada. In reality, you can easily add it to the list of top California places.
There're two areas you can't miss at Lake Tahoe. On the southwest shore, Emerald Bay State Park displays rolling hills, roaring waterfalls, and ample scenic hikes.
Architecture lovers also find this area irresistible. Apart from the natural beauty and secluded resorts and hotels, Emerald Bay State Park houses the impeccable Vikingsholm castle. Designed in the best Scandinavian architectural traditions, the place is dubbed one of the greatest examples of historic structures in the American West.
Sand Harbor Beach and Spooner Lake make for perfect Nevada bucket list destinations to visit on the northeast side of the lake.
READ MORE: A Guide to Visiting South Lake Tahoe
Valley of Fire State Park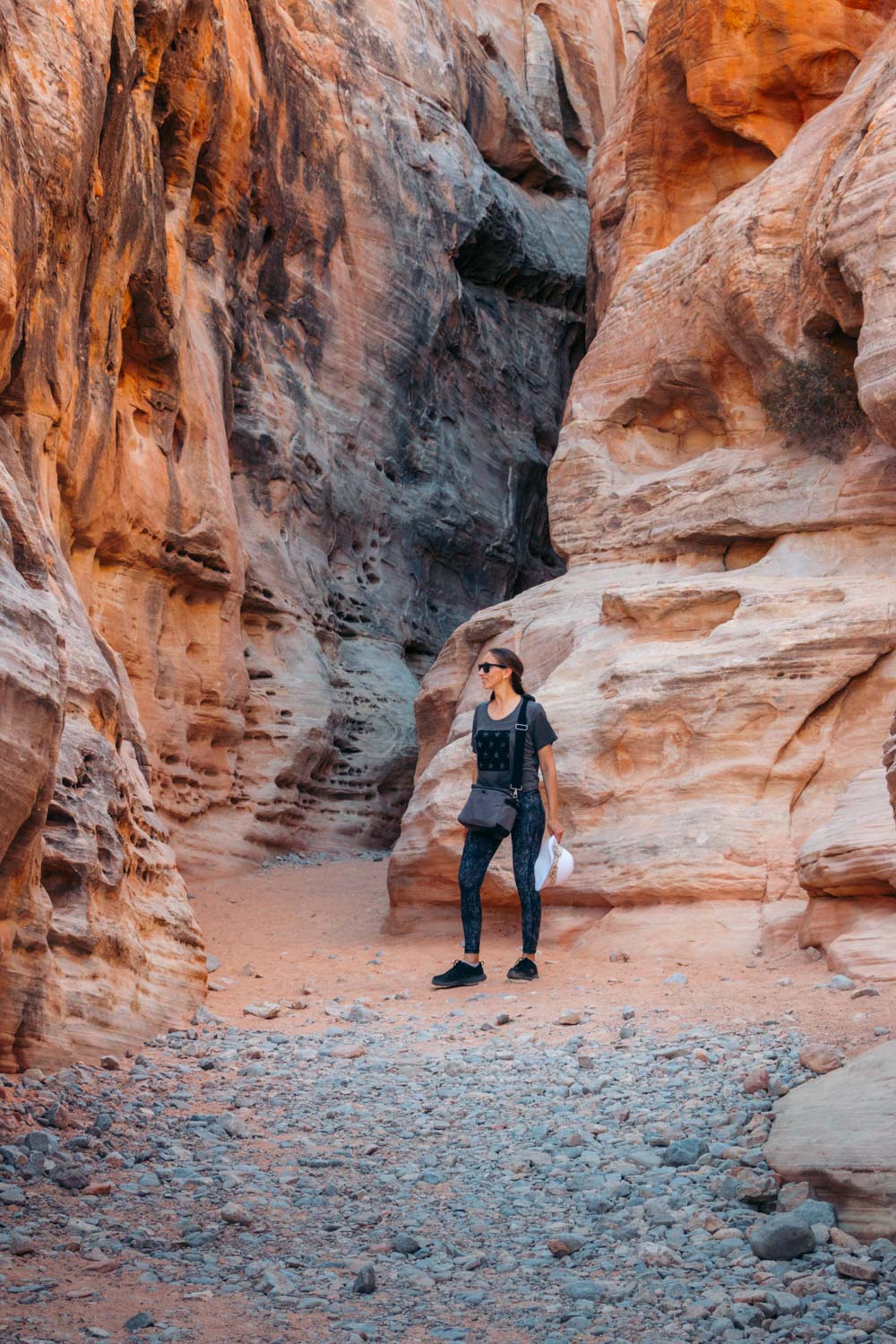 I have a confession to make. Valley of Fire State Park was one of the first Nevada bucket list destinations that persuaded me to visit and explore more of the Silver State. To say that it's a place of incredible beauty is simply an understatement. Nestled about one hour away from Las Vegas, this Nevada's gem contains some of the most stunning natural landmarks.
Swirling stripes and wave-like shape of the Fire Wave alone request an urgent visit to this part of Nevada. Add to it pink, red, beige, white, and yellows hues of Rainbow Vista, and you can't help but ask for more of these miracles in the desert. Slot canyons' lovers delight in hiking along the multifaceted White Domes Trail or venture into lesser-known areas near Pastel Canyon.
If it's still not enough to declare Valley of Fire State Park one of the most surprising bucket list destinations to visit in Nevada, its ancient petroglyphs attest to the long human history of the state. Scrabbled on sandstone formations nearly 3,000 years ago, the primeval carvings are found mostly on Atlatl Rock or near Mouse's Tank.  
Hoover Dam and Lake Mead National Recreation Area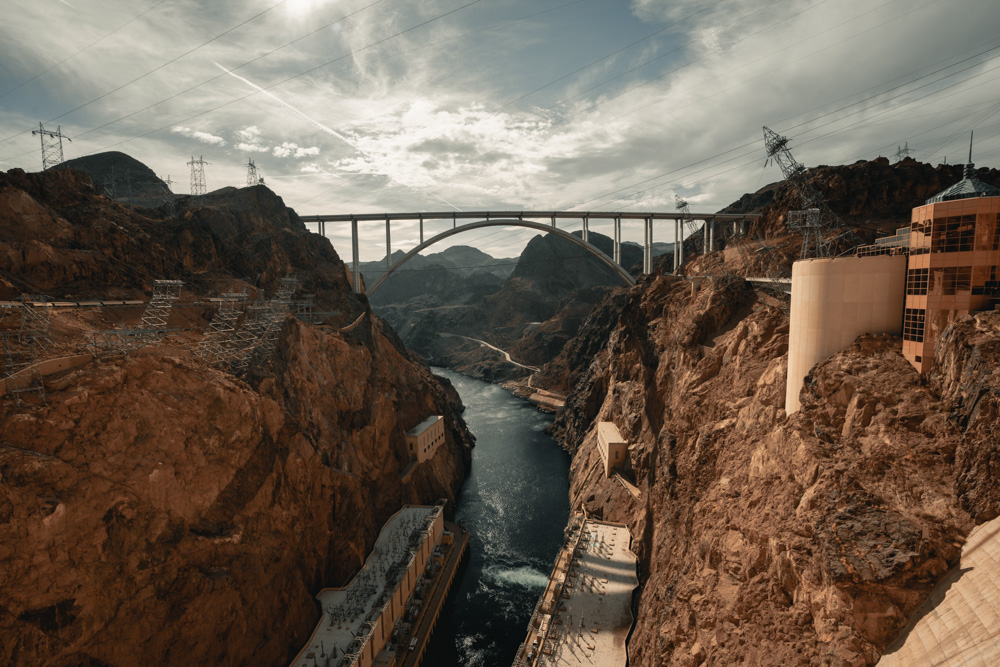 If you plan to visit Las Vegas, Nevada, you absolutely must devote at least half a day to Hoover Dam and Lake Mead. Set on the Colorado River, about 37 miles from the city, the place separates Nevada and Arizona. The location of the dam, however, pales in comparison to its size. The marvel of modern engineering, as it's often referred to, reaches a height of 726 feet.
The construction of this giant started in 1931 and lasted until 1936. History experts assure us that there was no urgent need in building another dam in the region. Unemployment rate that grew steadily during the Great Depression, though, demanded some serious actions. So new big project, Hoover Dam, was intending to put men back to work. The construction, however, had many casualties. More than 100 men died.
With that said, Hoover Dam is one of the most irresistible places to visit in Nevada for history nerds. Carefree vacationers, however, prefer Lake Mead. The largest reservoir in the United States, it was formed by colossal Hoover Dam. Today, the area is one of the favorite places in the American Southwest for kayaking, boating, fishing, and swimming.
Yet Lake Mead is not without flaws. Quite the opposite. The place is very much capable of spoiling your visit to southeastern Nevada. Strong winds that reign in the area tend to create large waves. These, in their turn, present dangerous conditions for the beachgoers. Thus, checking weather forecasts a day before you visit this Nevada bucket list destination is necessary.
Red Rock Canyon National Conservation Area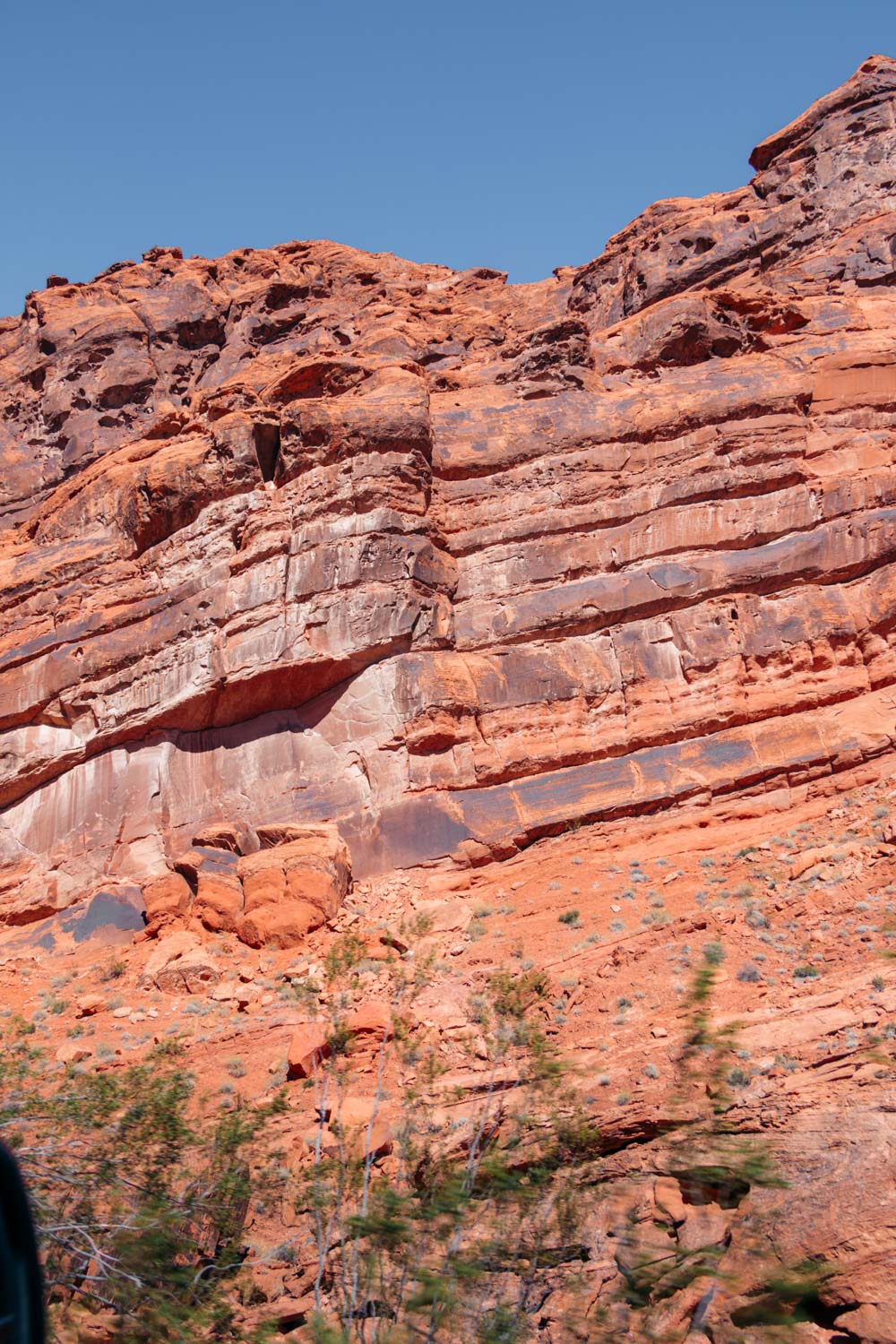 The Silver State is known as a place full of red rocks and sandstone formations. Luckily, you don't need a separate trip to visit the most glamorous cities and prominent natural sites of Nevada. An a-few-day stay in Las Vegas and a one-day excursions from the city should suffice both of your quests. The first place to dive into the rocky realm of Nevada is the Red Rock Canyon National Conservation Area.
Home to the towering red sandstone formations, this bucket list destination sits in the Nevada's Mojave Desert, about 20-minute drive from Las Vegas. The nature escape has never been so easy and close. The number of things to do in the area further emphasize the urgency to visit this intriguing part of Nevada. From hiking to rock climbing, horseback riding, and mountain biking, the area surely knows how to keep its guests engaged.
History enthusiasts congregate at the Red Rock Canyon Area to explore exquisite petroglyphs, left by Native Americans thousands of years ago. Those who gravitate toward a more relaxing visit are welcome to explore this stunning area via the 13-mile Scenic Drive.
Mount Charleston and Spring Mountains National Recreation Area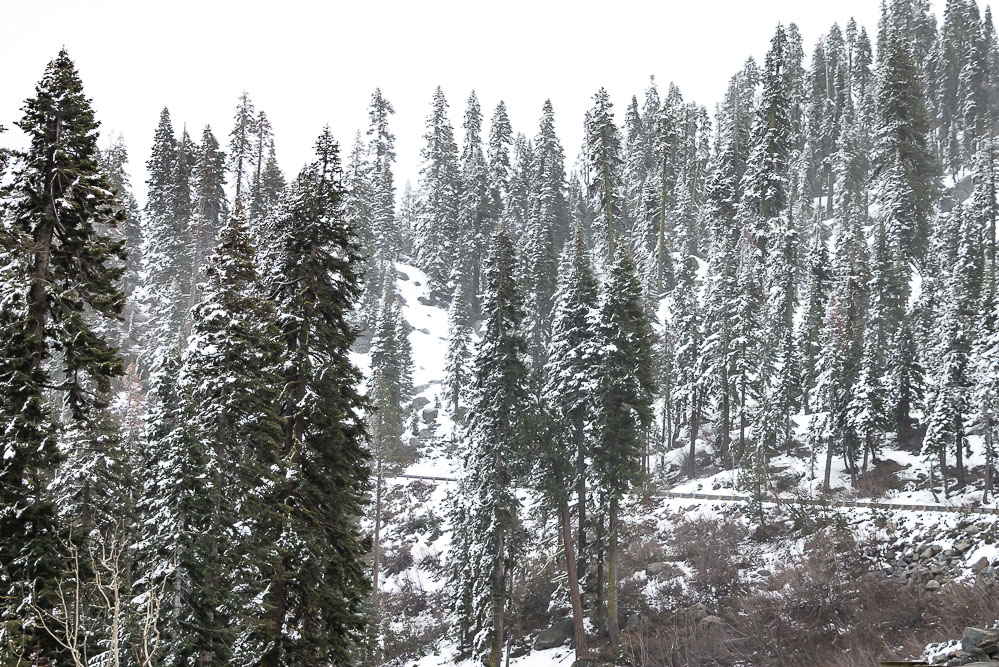 Sliding down a snowy slope in the middle of the desert? It's more than possible at Mount Charleston, one of the best bucket list destinations to visit in Nevada for winter enthusiasts. Summer vacationers should not worry either. Along with the Spring Mountains Area, the region works as an alluring summer escape and unforgettable wintry getaway.
Unlike the majority of places you normally visit in Southern Nevada, the area enjoys distinct seasons. While the scening hikes and downhill skiing allure the outdoor lovers in summer and winter, fall and spring fill the region with bountiful fall foliage and vibrant wildflowers.
The easiest way to visit this Nevada bucket list destination and take in its stunning beauty, though, is by taking a scenic route. A myriad of the prettiest byways and ample photo stops await you here.
Sloan Canyon National Conservation Area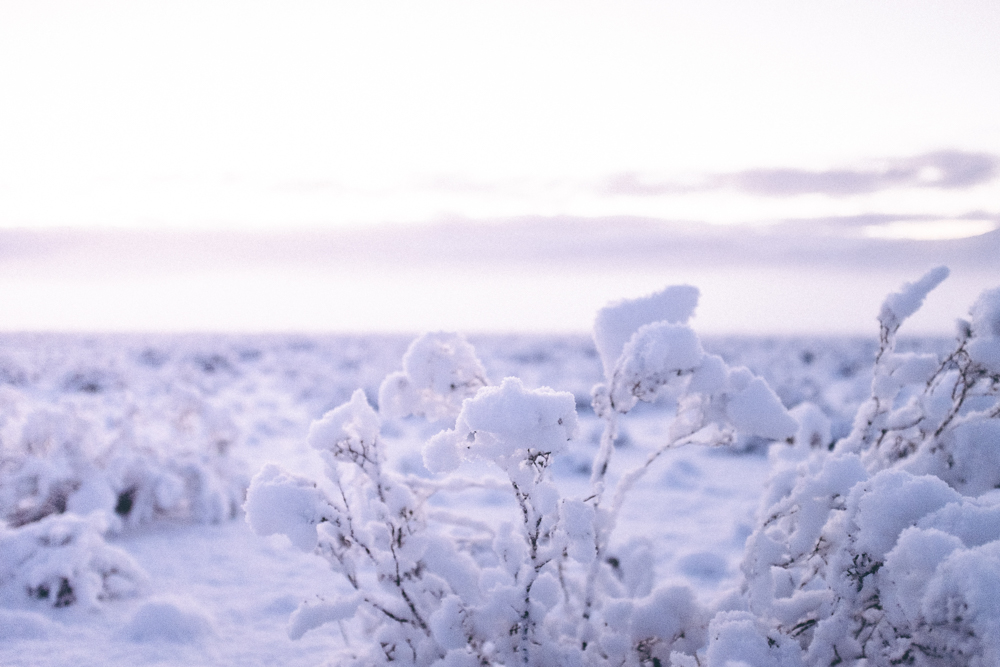 Another incredible Nevada bucket list destination nestles on the outskirts of Las Vegas. Insignificant at first glance, the Sloan Canyon National Conservation Area bewilders with a plethora of ancient petroglyphs and other historic evidences of Native American tribes that lived here centuries ago.
The area includes two distinct sites: the Sloan Canyon Petroglyph Site, listed on the National Register of Historic Places in 1978, and the North McCullough Wilderness. The latter boasts acres upon acres of unspoiled terrain. Furthermore, having volcanic roots, it preserves examples of lava flows and ash falls.
Yet not many guests of Nevada visit the Sloan Canyon National Conservation Area. Practically the complete absence of roads to drive on is the main reason why the majority of travelers avoid this place. Instead, a number of hiking trails crisscross the region, making it one of the Nevada bucket list destinations yet to be discovered. 
Cathedral Gorge State Park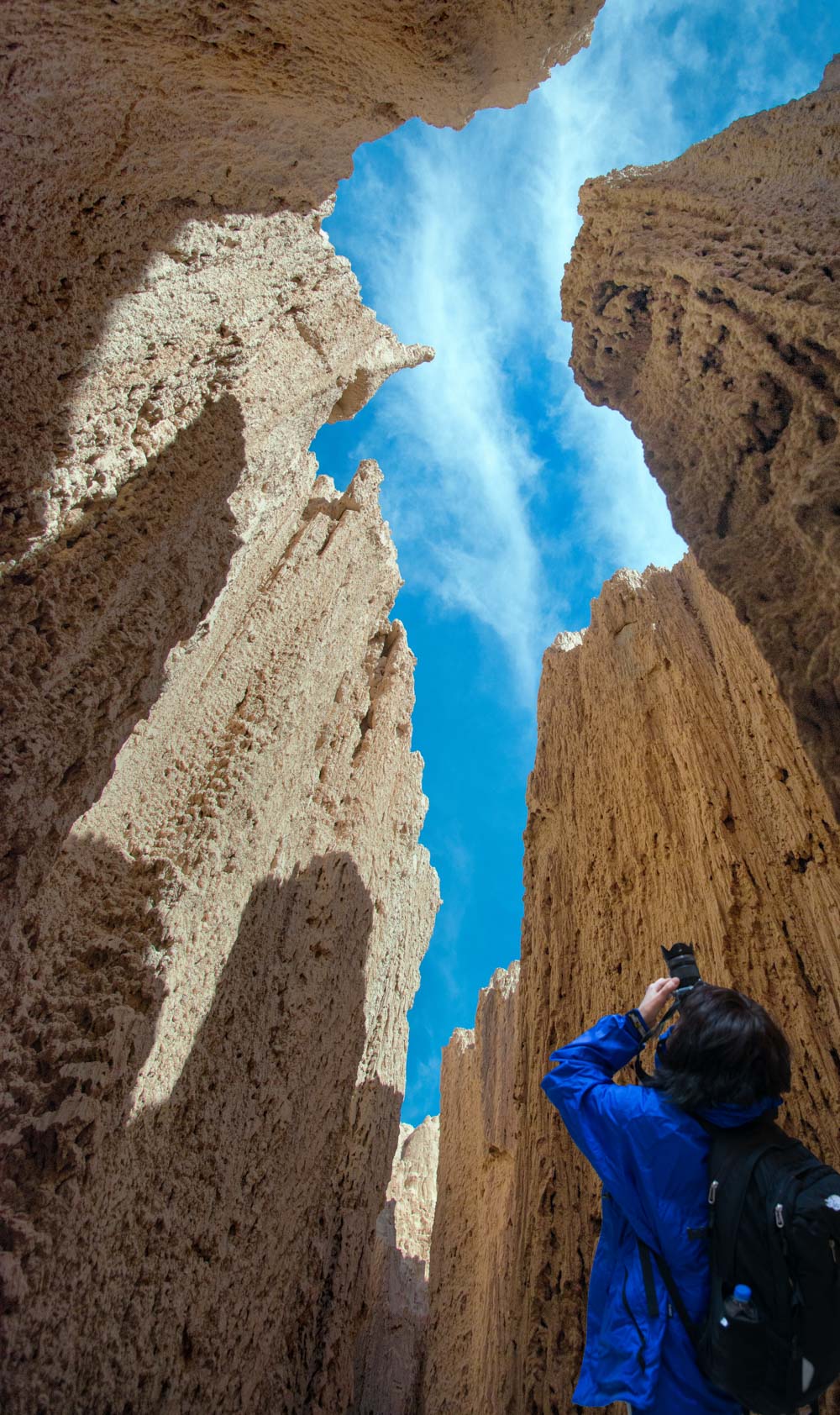 Cathedral Gorge State Park is one of the hidden gems and the most gorgeous bucket list destinations to visit in Nevada. Unlike some other peculiar places in Nevada, its dramatic landscape that consists of eroded soft bentonite clay astounds you at once.
Hidden in a long valley in southeastern part of the state, the park adorns itself with cathedral-like spires. You can't help but image yourself walking down steep trails, zigzagging between iconic hoodoos of Bryce Canyon National Park.
For the best views of the jagged peaks, hit the 2-mile Miller Point Trail or Juniper Draw Trail. The latter is almost twice as long as the first one. Even if hiking is not your ultimate pastime, visit this secluded place in Nevada and let its hidden caves and paths invigorate your senses. 
Visit in Nevada: Death Valley National Park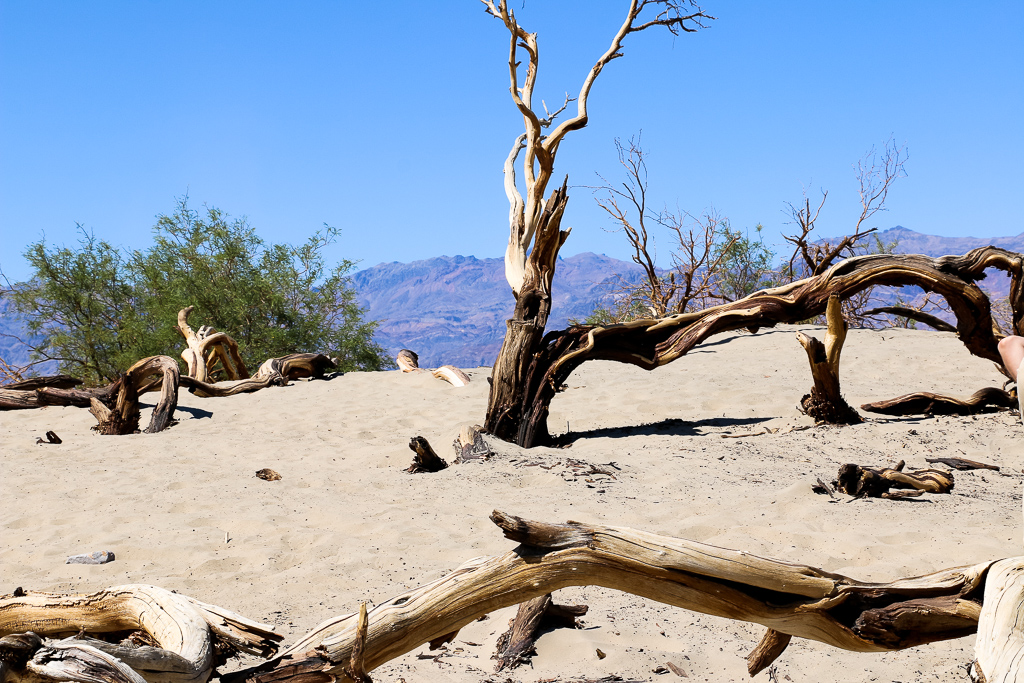 Located in both California and Nevada, Death Valley National Park is one of the most thrilling places to visit for seasonal travelers. The region of unusual terrain, it impresses with its staggering hot summer weather.
While many regard Death Valley National Park only as the territory of California, no one disagrees with its reputation as one of the hottest places in the USA. The summer temperatures reach well over 100 degrees Fahrenheit. Thus if it's possible, you should never visit this Nevada-California bucket list destination during the warmest time of the year.
If you look for a remarkable place to visit in Nevada during any other seasons, Death Valley National Park should be one of your first choices. With iconic places such as vibrant Artists Palette, the epic Mesquite Flat Sand Dunes, and rolling hills at Zabriskie Point, the place promises an unforgettable change of scenery. Spice up your trip with Badwater Basin Salt Flats, North America's lowest point, and you'll have the most sought-after place in the country.
The last advice before we move to our next bucket list destination. Visit Death Valley National Park in Nevada in spring, when rare rains bring vibrant fields of blooming wildflower.
Visit in Nevada: Great Basin National Park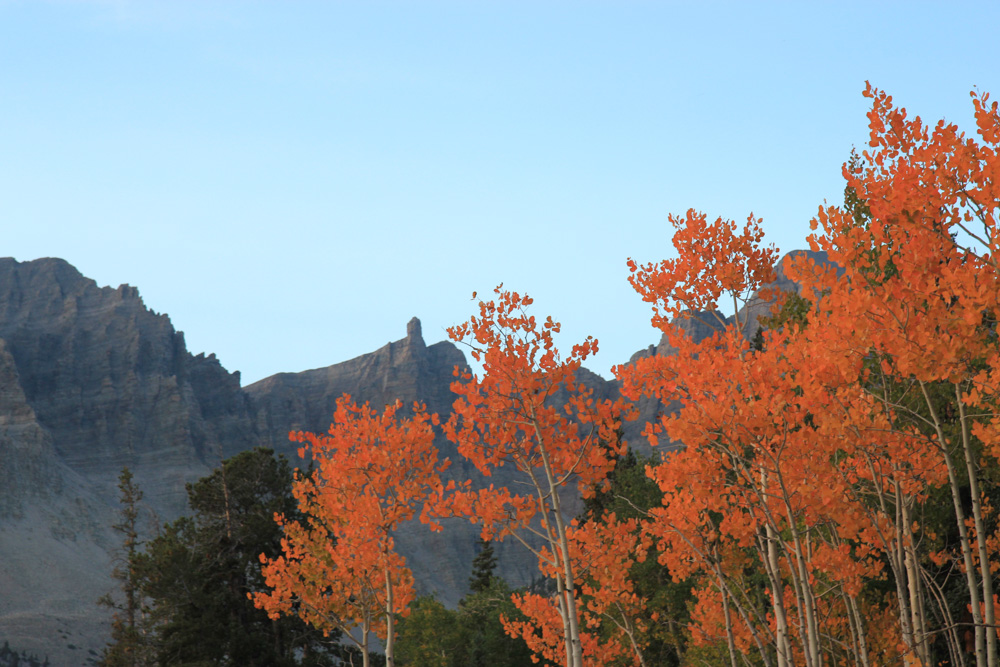 Nevada shares a number of its bucket list destinations you must visit the sooner the possible with other states. Although Great Basin National Park lies entirely within the Silver State, neighboring Utah with its fair share of astounding attractions is just a stone's throw away.
Therefore, a gradual change of scenery prevails here. The seemingly endless desert wilderness slowly recedes, replaced by lusher greenery and different landscapes. While the Great Basin Desert still occupies a good portion of the park, towering peaks of the South Snake Range slowly take over.
Majestic Wheeler Peak is an indisputable star of the region. Its stony "crown" reaches over 13,000 feet in height, providing a dreamy environment to visit and explore in Eastern Nevada.
Locals, however, have a different place in mind. They insists that mysterious Lehman Caves, limestone caves decorated with different stalactites and helictites formations, are that ones you must visit when traveling through Nevada. Another place to add to your bucket list is the Alpine Lakes Loop Trail. The 3-mile path winds around natural lakes, proving that you don't really know Nevada until you visit its hidden landmarks. 
Final Thoughts on the Best Places to Visit in Nevada
And this is the end. Truth be told, Nevada has far more places to visit and explore than the 11 bucket list destinations we've outlined here. Despite – what it looks like at first – its unimpressive terrain, one of the biggest states in the USA stores enough unique locations to keep you coming back for more. All you need to do is to be willing to go off the beaten path and explore. Start with these must-visit landmarks in Nevada.
For more bucket list destinations or the lesser-known places to visit in Nevada, check out 14 Amazing Day Trips from Las Vegas. 
---
If you enjoyed this post, don't forget to pin it for later and share it with your friends.