Have only one more day left to spend in Colorado, but dream of exploring Denver and Boulder? Easy! One day may not be enough to see everything the cities have to offer, but it's surely sufficient to present to you some of the highlights and hidden gems of both Denver and Boulder.
Last updated: February 10, 2023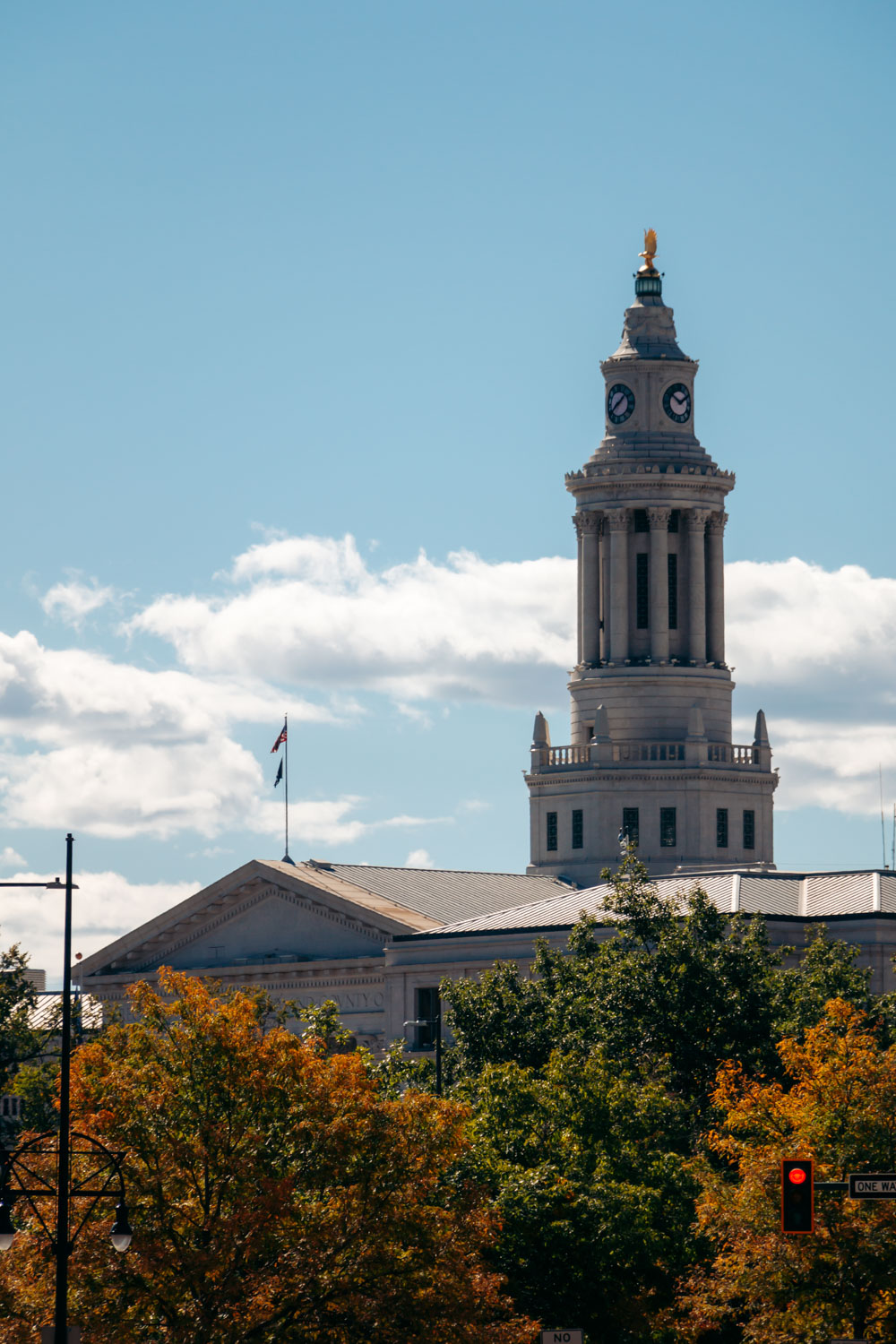 Main Landmarks and Hidden Gems of Denver and Boulder in One Day
Each state has something unique to offer to its locals and visitors alike. In Colorado, such an alluring place has always been Rocky Mountain National Park. Featuring some of the most prominent peaks and remarkable lakes in the state, it's a place that gathers millions of travelers from all over the world every year.
But let's say you are not the most avid nature enthusiast. You spent the last few days trekking through the woods and up the mountains. Now there is only one more day left to explore other treasures of Colorado and all you crave is a change of scenery.
Honor your longings. Jump in a car and go on a little one-day road trip adventure to explore some of the highlights of Denver and Boulder.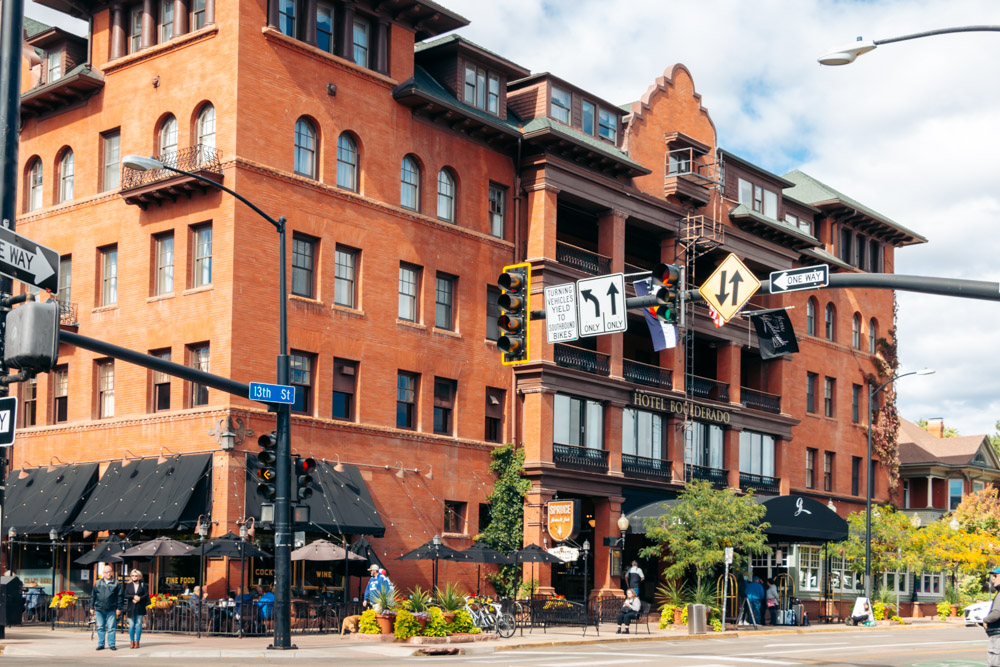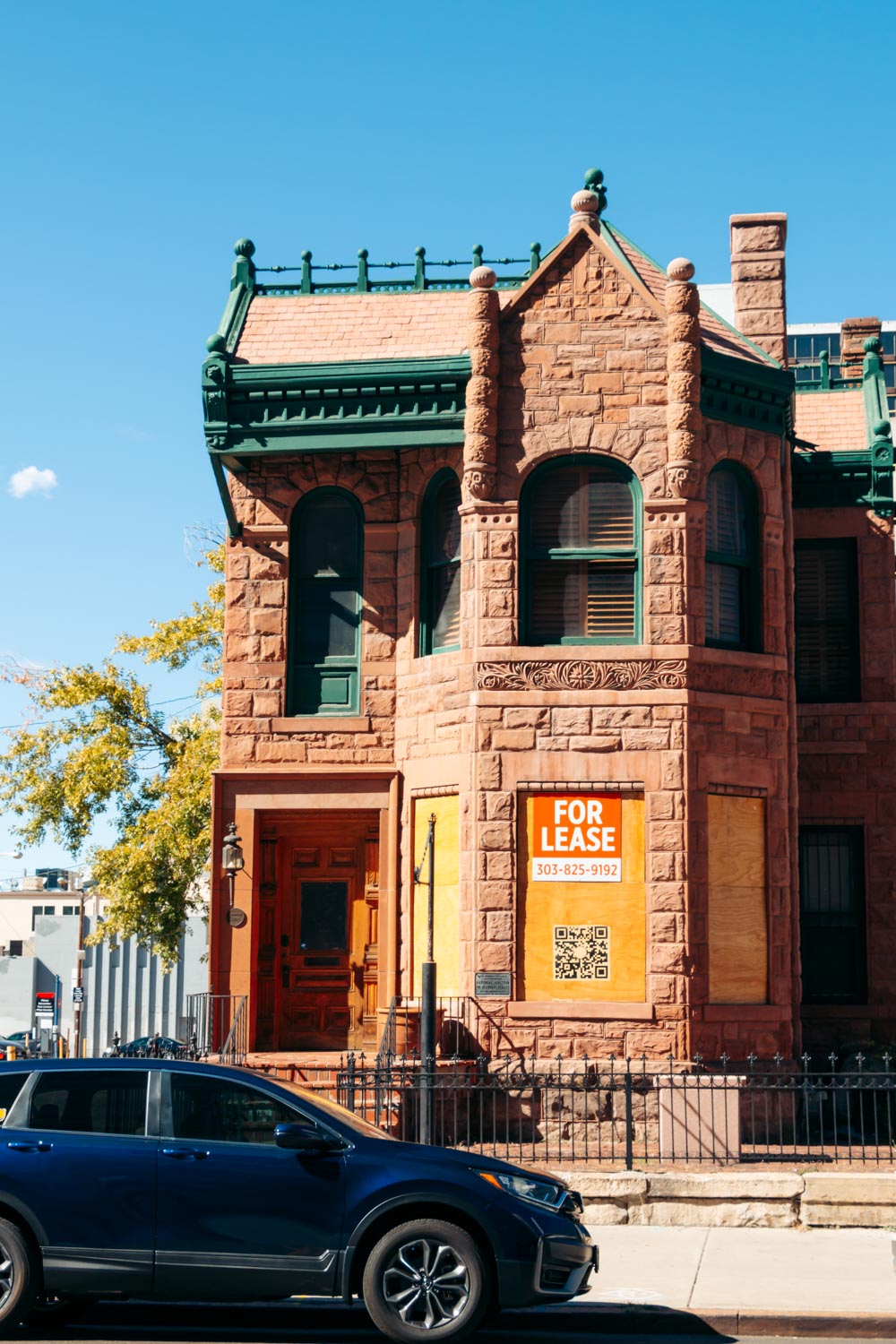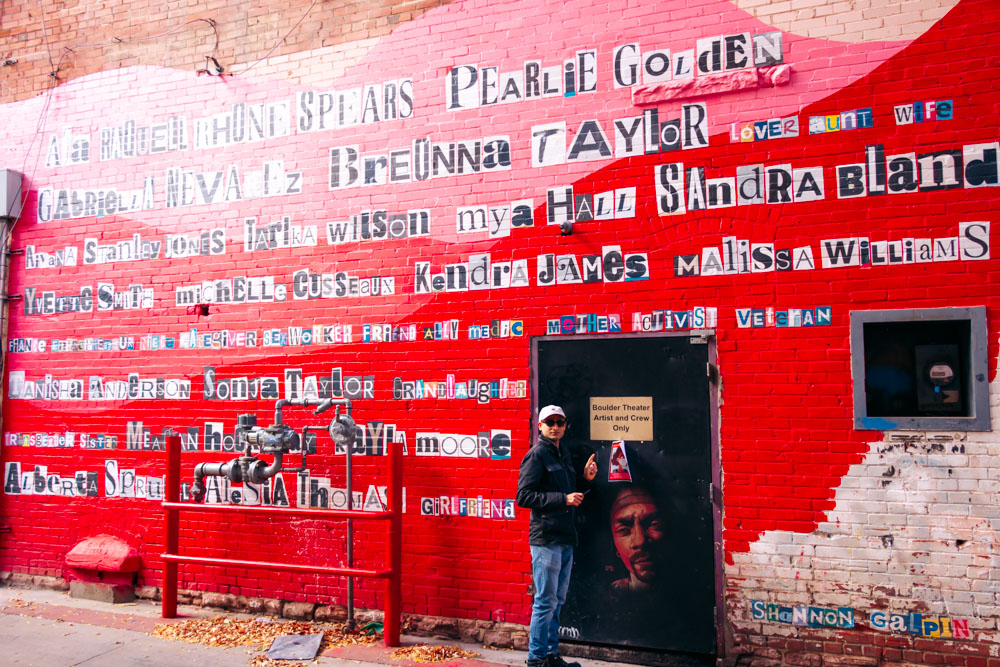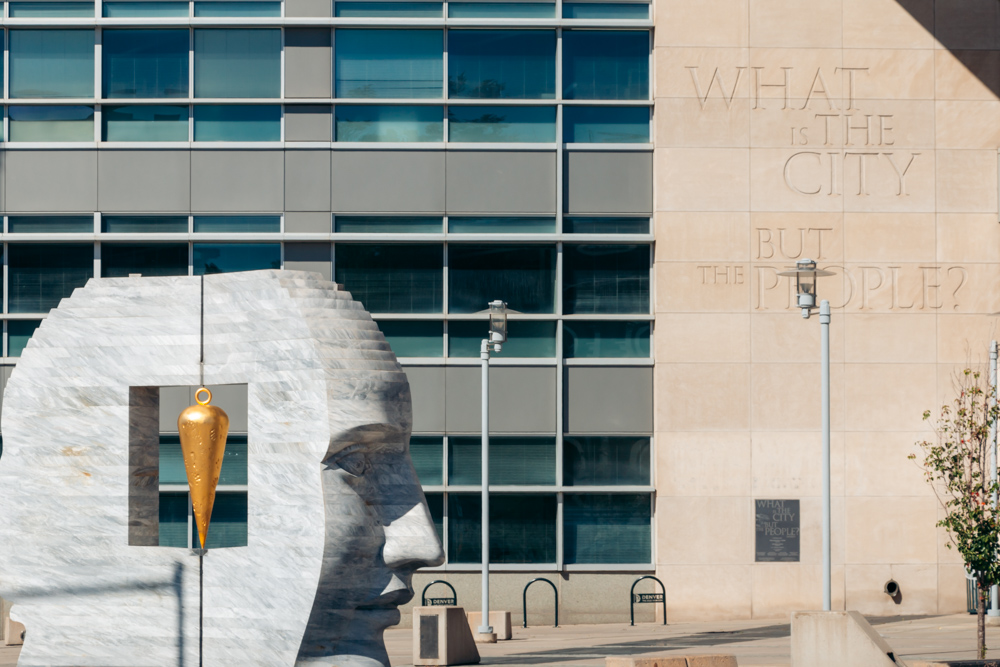 Why are Boulder and Denver Perfect for a One-Day Excursion?
The truth is, both Denver and Boulder deserve at least one full day. Each city is loaded with historic and modern landmarks, trendy shops and restaurants, and hidden gems unique to the area. On the other hand, when time puts restraints on your travel plans, the capital of Colorado and its close neighbor join their forces to show a bustling urban side of the state as quickly as possible.
Exploring the biggest and some of the secluded attractions in Denver and Boulder in one day is not impossible after all. So get ready for a short road trip to see Colorado beyond its gorgeous landscapes.
Still unsure about it? Here are a few reasons to persuade you why Denver and Boulder are perfect for a one-day escapade to see the urban highlights of the state.
1. Location
Denver and Boulder sit mere 35 minutes (29 miles) away from each other, a distance you can cover multiple times a day. Spend half a day in Boulder or Denver, hit US-36 and in less than an hour you are greeted with different urban sights and landmarks.
Meanwhile, the drive from one city to another bestows on you incredible views of sweeping hills and mountains towering in the distance.
Even if you start driving from Rocky Mountain National Park with an intention to spend your last day in Boulder and Denver like we did, the distance to your next destination – Boulder in this case – is roughly 40 miles (1 hour). Considering this, you can leave the national park early in the morning, spend half a day in Boulder, and finish your trip with window shopping and strolling the streets of downtown Denver.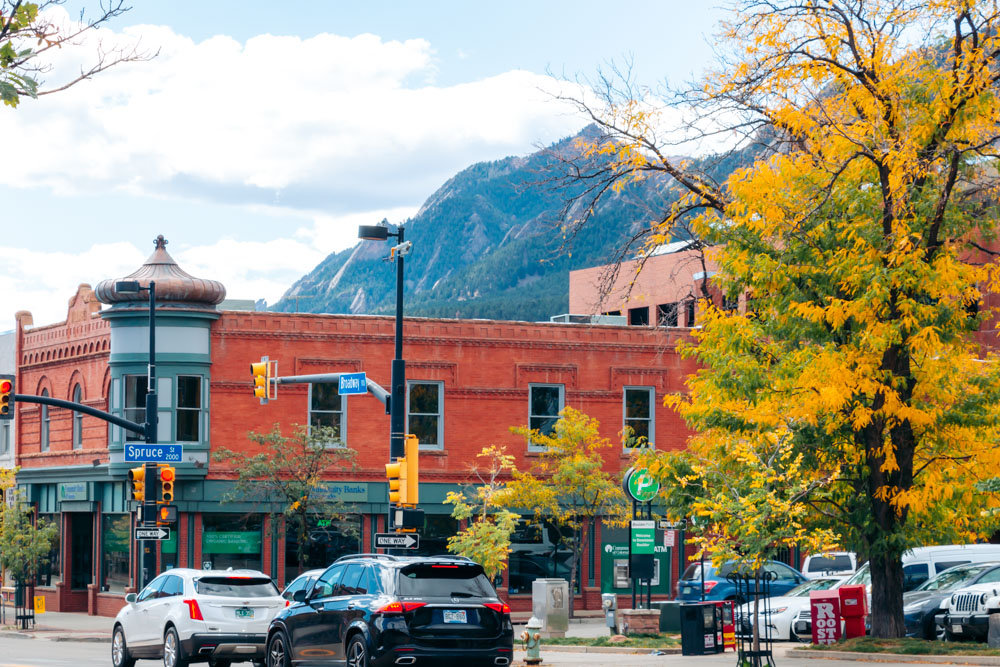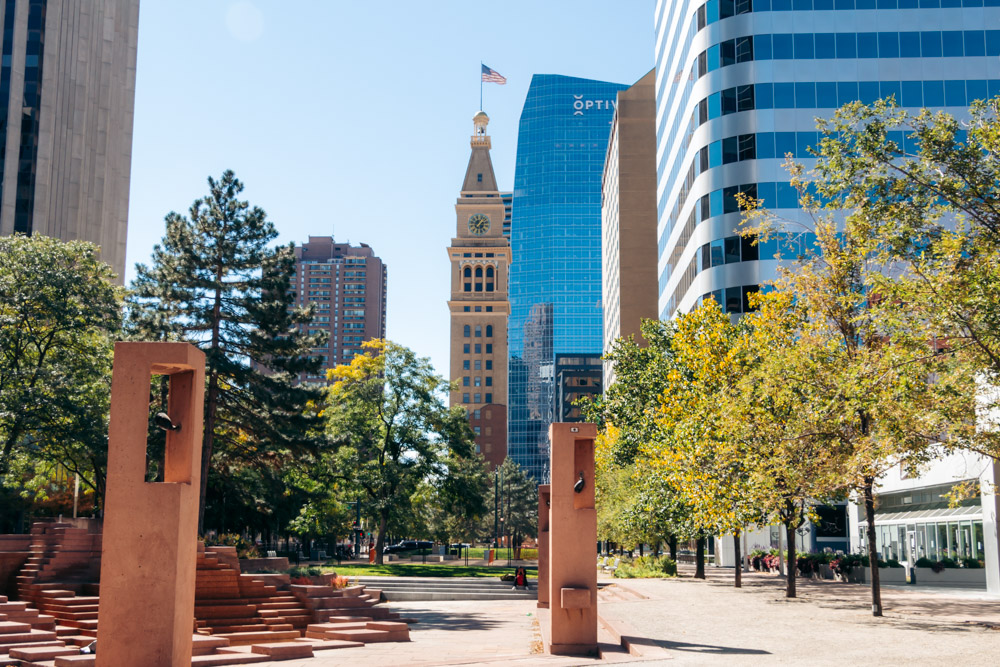 2. Smooth Transition from Wilderness to Urban Life
Apart from providing a place to stop at while driving from Rocky Mountain National Park to Denver, Boulder plays one more important role.
Surrounded by the towering mountains, it makes a transition from the wilderness to a bustling city as smooth as possible. Not as busy as Denver, the smaller city yet throws at you a lively urban vibe a stone's throw away from the Colorado's rocky giants.
3. From Homey Bounder to Bustling Denver, All in One Day
Even one day is enough to see how different Boulder and Denver are. While the first one still feels relaxing and homey, the latter is all about the hustle and bustle typical for a big city. No friends cheering their neighbors participating in a marathon from the side of the street can be seen in Denver. Nor will you find cozy galleries that look like residential houses here.
On the other hand, you can easily blend in with the crowd and spend half a day exploring Denver without a worry of bumping into some curious locals (we met those in Boulder) that ache to strike up a conversation with a newcomer.
Meeting locals and making friends are an essential part of any travel. But enjoying a silence freedom even in the middle of the bustling city is all you need from time to time. 
4. Walkable Downtowns in Both Denver and Boulder
What makes Boulder and Denver especially alluring as a one-day excursion in Colorado is the ease of getting around. Both cities boast stunning, walkable downtowns. Furthermore, many landmarks cluster in and around the centers. And this is certainly the best recipe for a successful one-day trip to both Denver and Boulder.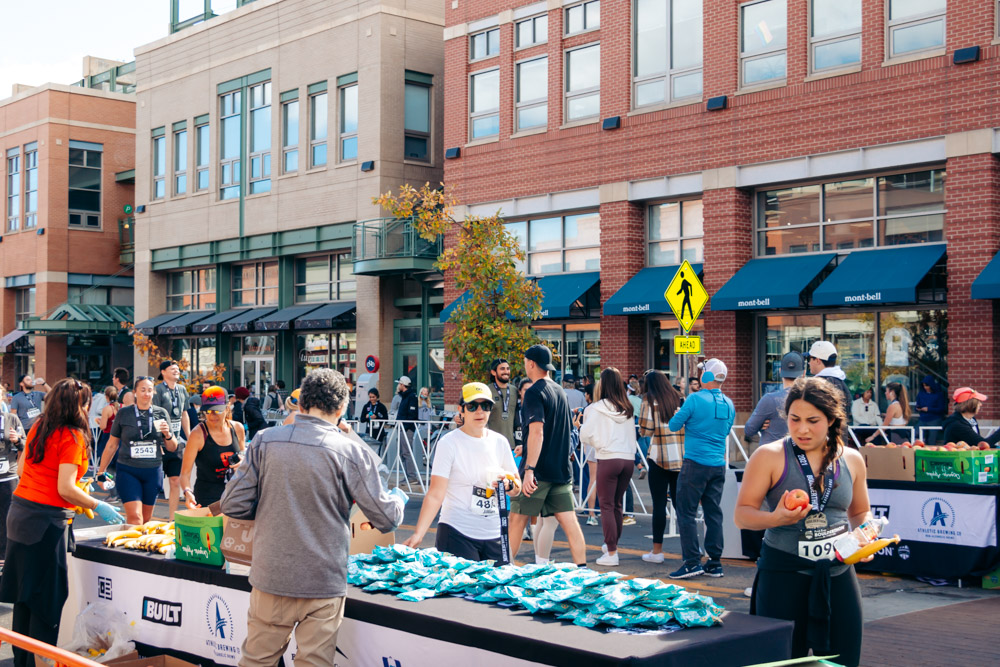 EXPLORE BOULDER AND DENVER IN ONE DAY
What to Do in Boulder: Landmarks to Explore in Half or Full Day
Pearl Street Mall
If you drive toward Denver from Rocky Mountain National Park, be sure to start your day with a stop at the Pearl Street Mall in Boulder.
A four-block pedestrian thoroughfare through the city center is the best place to meet locals and dive into the buzzing culture of the city. Dotted with a profusion of shops, restaurants, and cafes, the brick-paved area also displays some of the historic landmarks you won't find anywhere else in Boulder. 
Boulder Farmers Market
A few times a week, 13th Street pampers its visitors with the freshest produce, gourmet baked goods, and artisan items at the Boulder Farmers Market. The place was established in 1986 by local farmers looking for an outlet to sell their vegetables and fruits directly to the public. Supported by the city residents, this desire is as alive today as it was in the late 20th century.
Hidden Murals
Can you enjoy some of the hidden gems while spending just one day in both Boulder and Denver? In Boulder, it's definitely possible. As you veer off Pearl Street and head toward the unmissable Boulder Theater, don't forget to check out the area behind the building.
A narrow back street is normally empty. Occasional cars may drive to or from a parking lot nearby. The opposite side of the street – to be exact, the wall – is what brightens your half-day visit to Boulder. A few ground-to-roof murals festoon the buildings. Too big to ignore, yet too hidden to stumble upon by accident.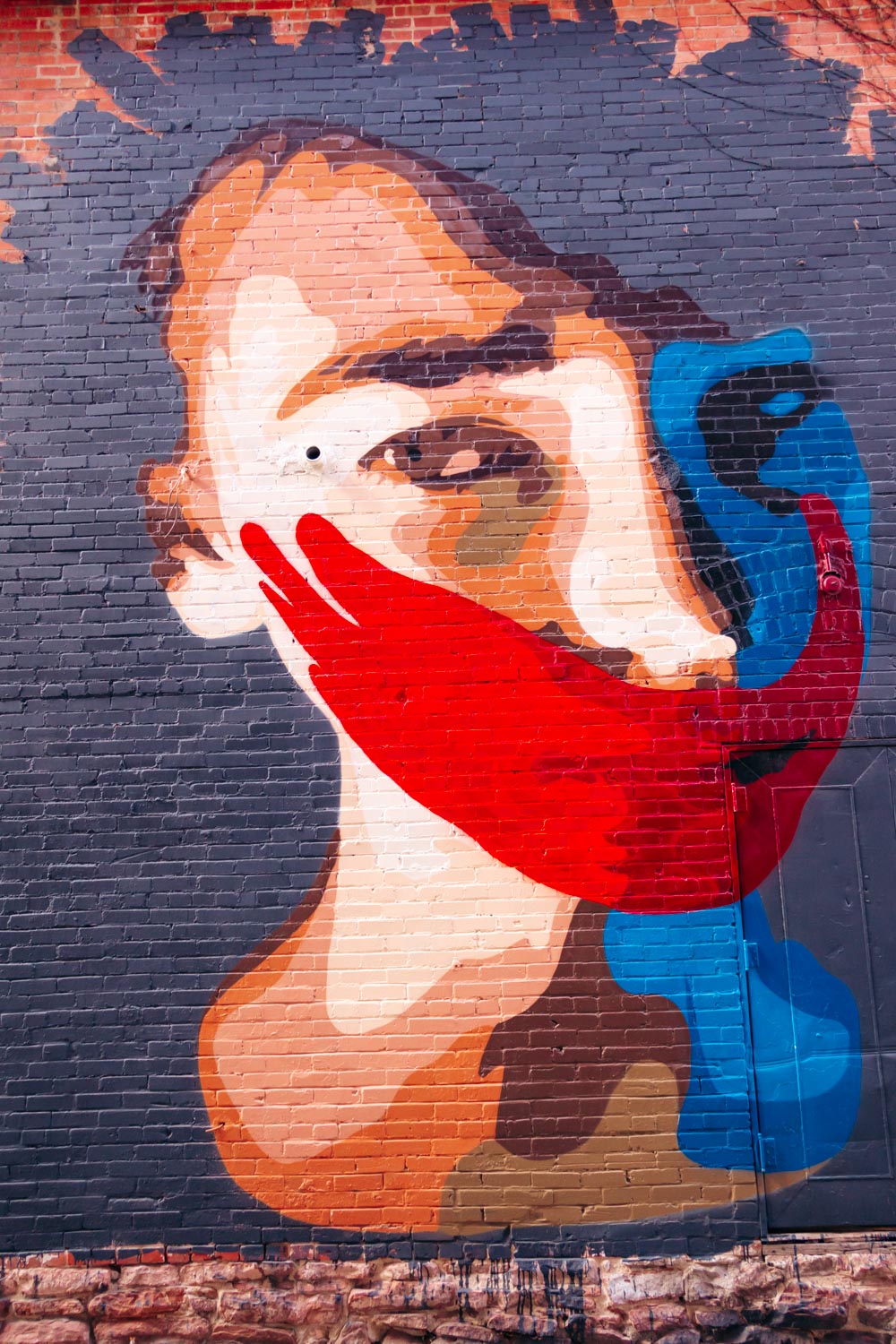 Boulder Museum of Contemporary Art
To learn what makes Boulder such an alluring spot you don't need the entire day. Spare an hour or so and step inside the Boulder Museum of Contemporary Art where history, art, and lifestyle of the city are explained in details.
Rembrandt Yard Art Gallery and Event Center
With just half a day on your hands, any event centers in Boulder or Denver are surely not your ideal places. Yet make an exception for Rembrandt Yard Art Gallery and Event Center.
The best thing, you don't even need to walk inside. (This certainly saves more time for Denver adventures you've planned for later.) Just walk around and read aspiring quotes adorning white walls of the building. This activity takes just a few minutes. The pleasure it brings is undeniable. 
Boulder Dushanbe Teahouse
Striking facade sets the Boulder Dushanbe Teahouse apart from any other cafes in the city. One of the must-see places to visit during your half-day trip to Boulder, the place is tucked along Boulder Creek. The building is the closest you can get to its Tajikistan sister city of Dushanbe. In fact, Tajik artisans handcrafted the walls of the future teahouse and shipped them to Boulder where the structure was assembled.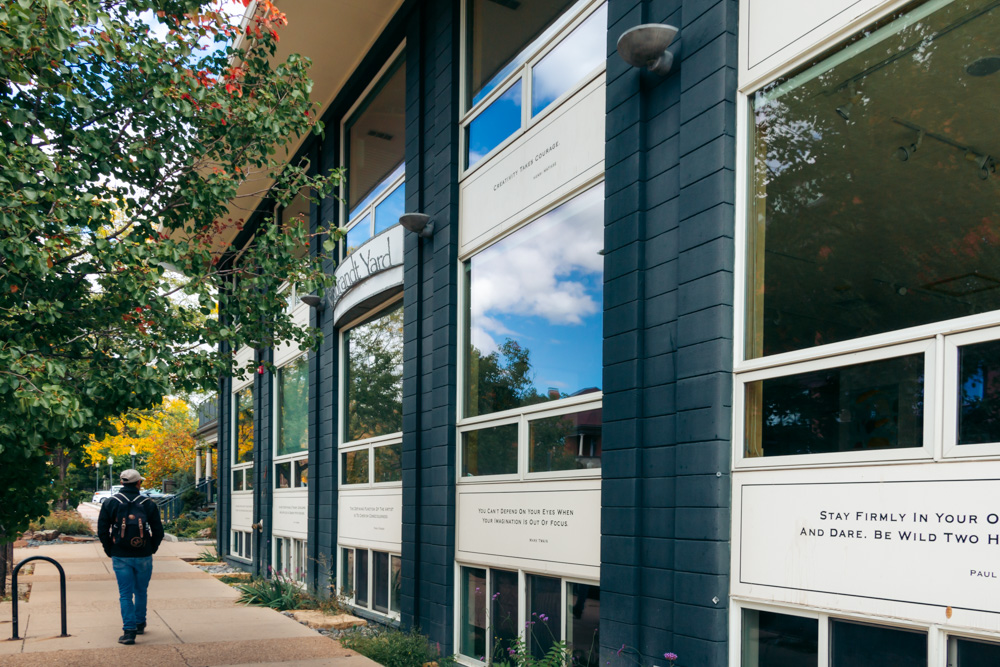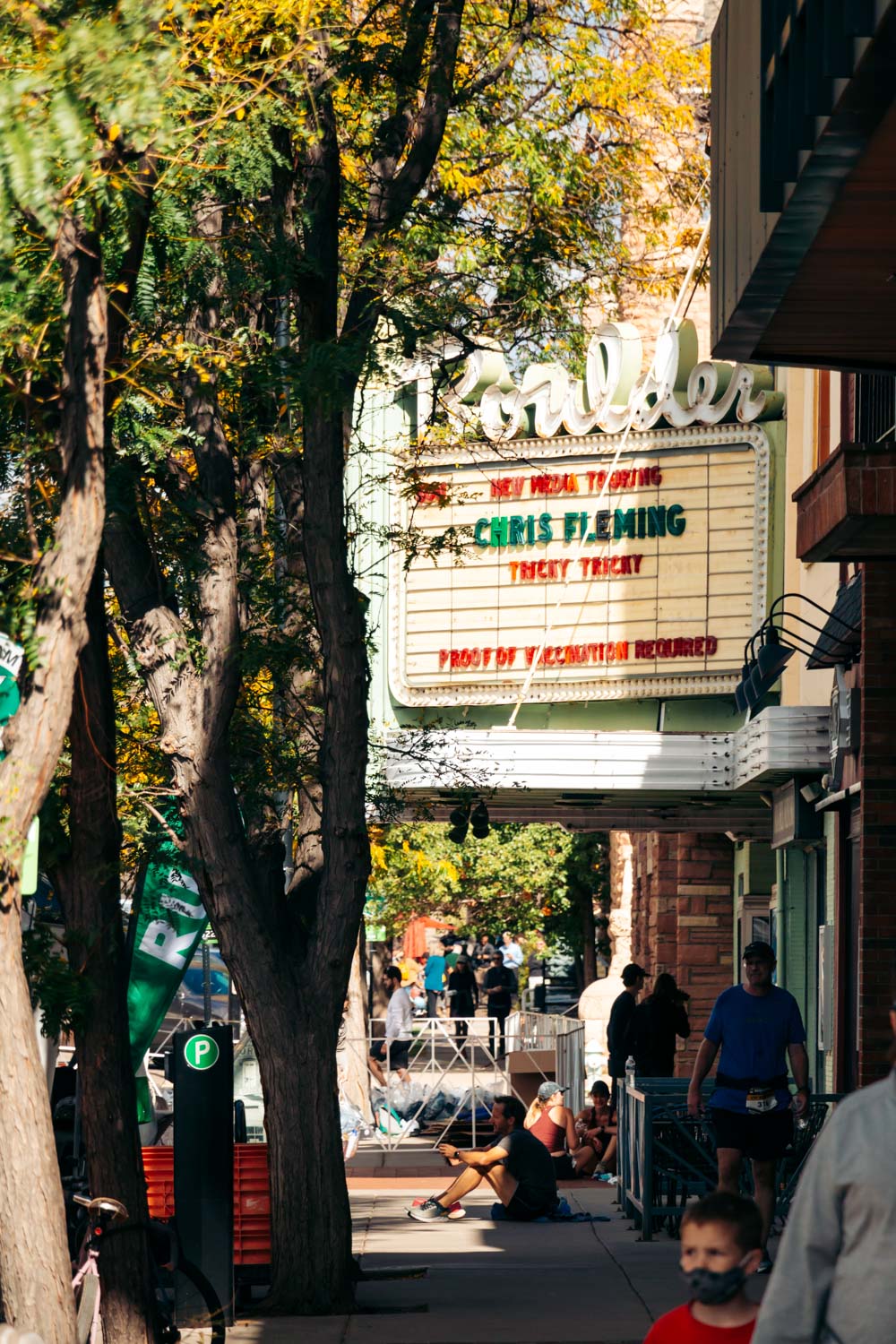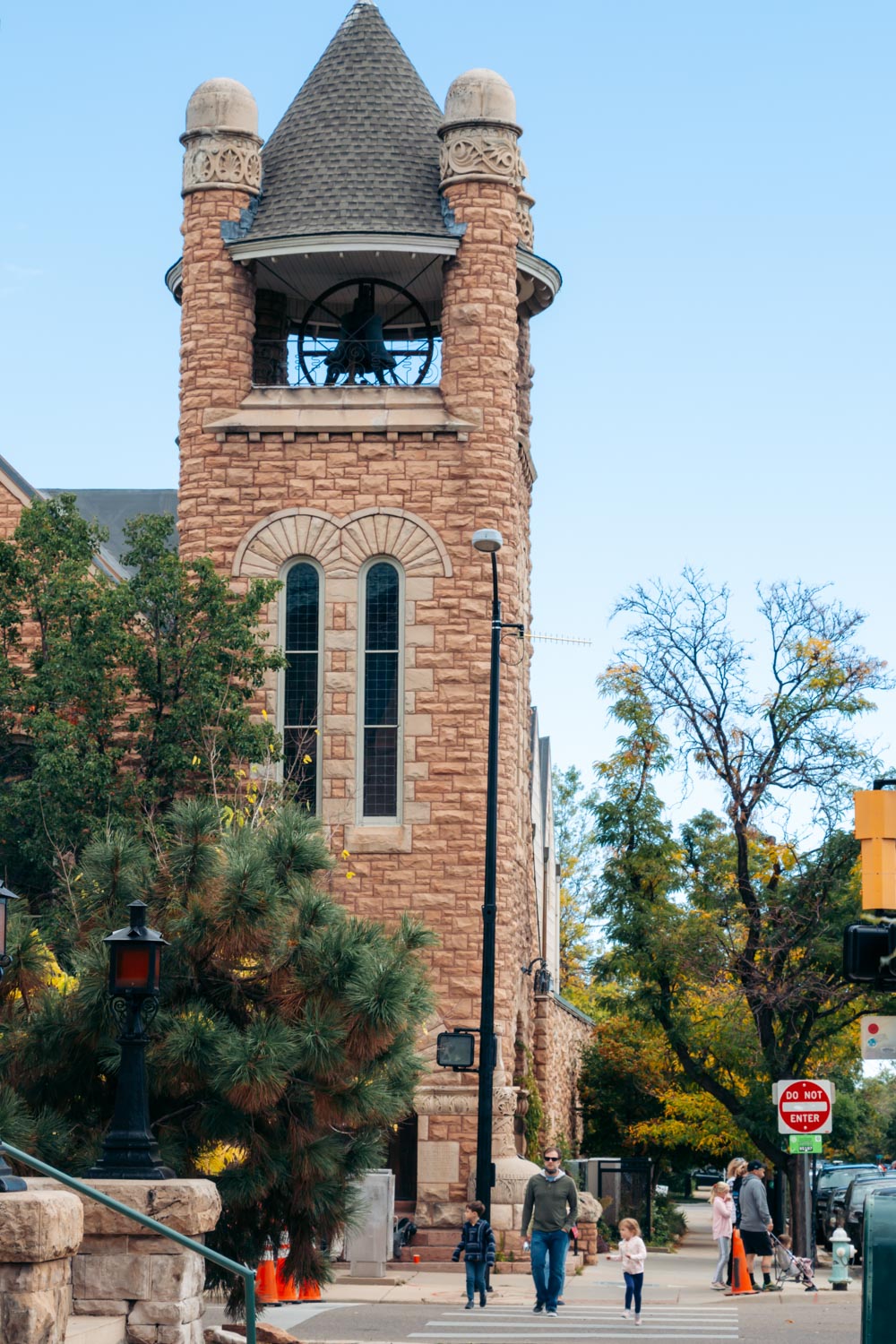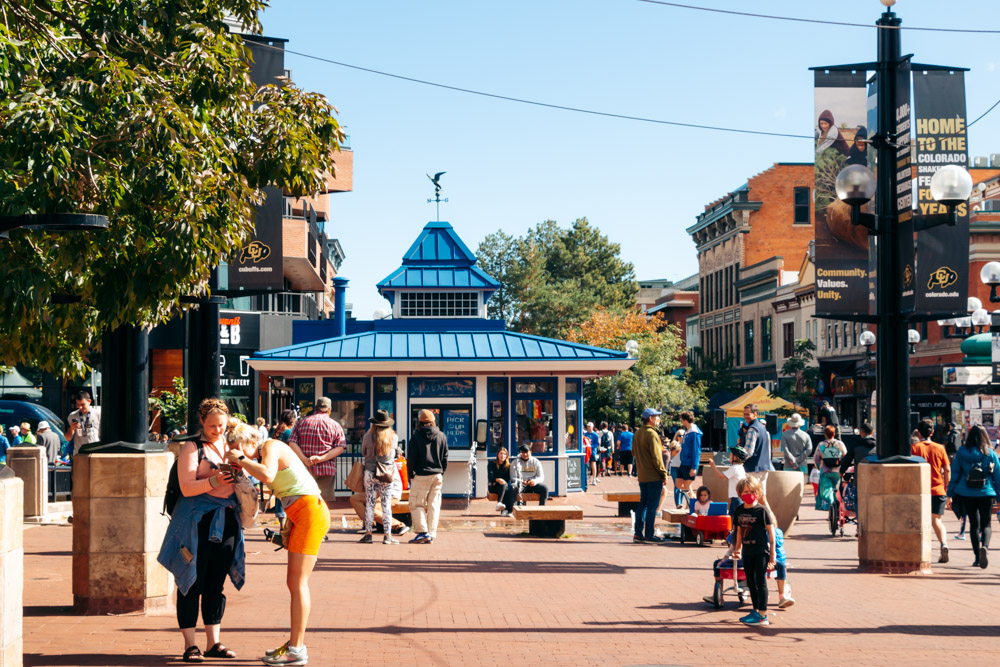 Highlights of Boulder in One (Half) Day: Map
What to Do in Denver: Landmarks to Explore in Half or Full Day
Downtown
Downtown Denver is the best place to spend the rest of the day after enjoying downtown and some of the hidden corners of Boulder. The area is grand, buzzing, and packed with shops, restaurants, and entertainment centers that can keep you busy for days. 
The Money Museum at the Federal Reserve Bank
Money is at the core of every exhibition in the Money Museum. Old and new currencies are on view in the most peculiar landmark located near the 16th Street Mall in downtown Denver.
16th Street Mall
Packed with Denver's trendy and authentic shops, sit-down and fast food restaurants, cafes and ice cream shops, the 16th Street Mall takes from 2 hours to half a day to explore.
Flowers on every corner add a cozy vibe to the area despite the never-thinning crowd. Local performers bring their art to the street, reminding that people make Denver a place you long to see again and again.
Great for shopping, dining, and people watching, this place is indeed the heart and soul of the capital of Colorado.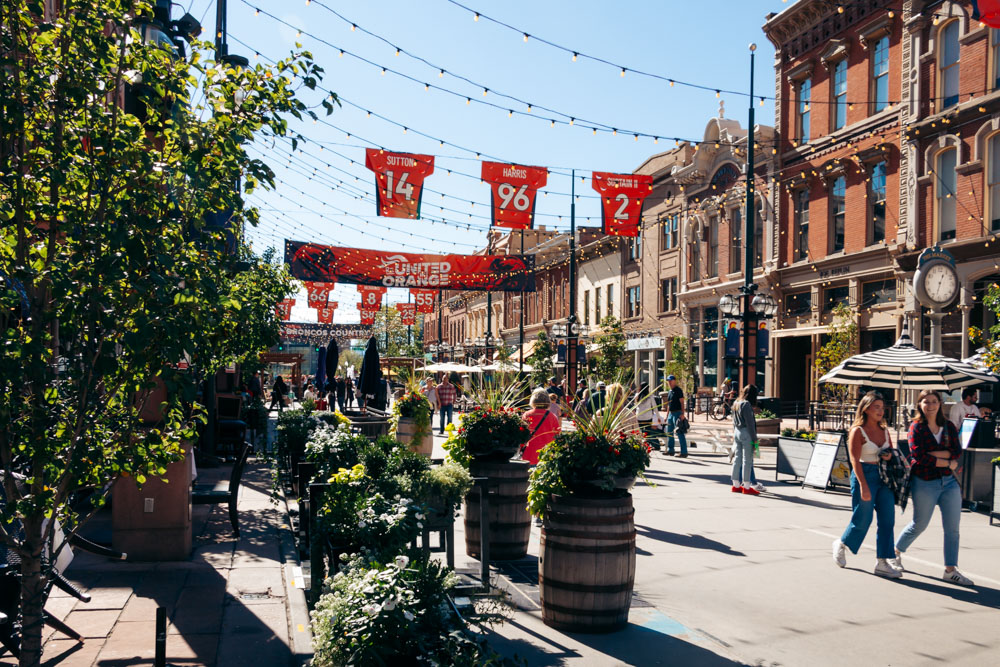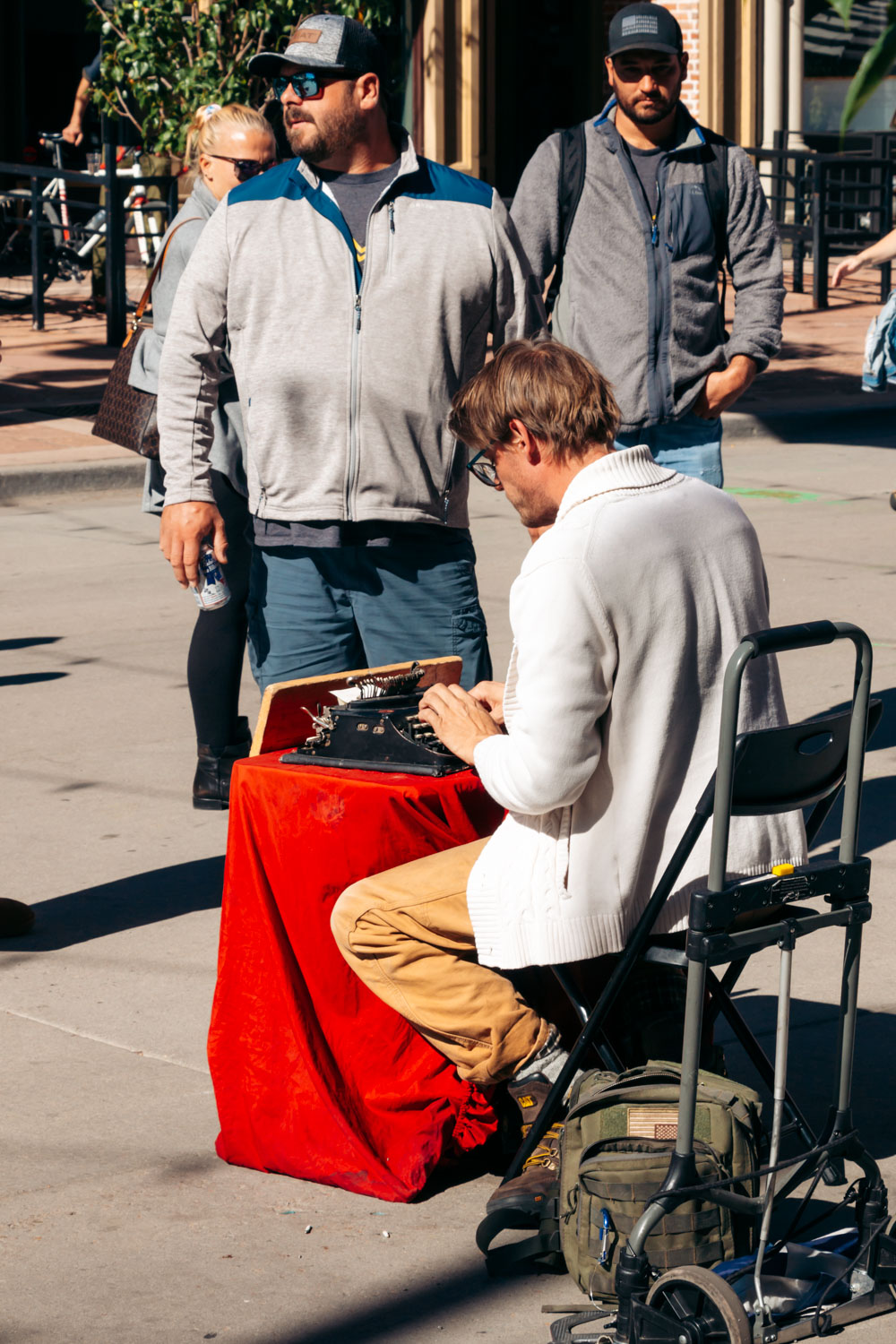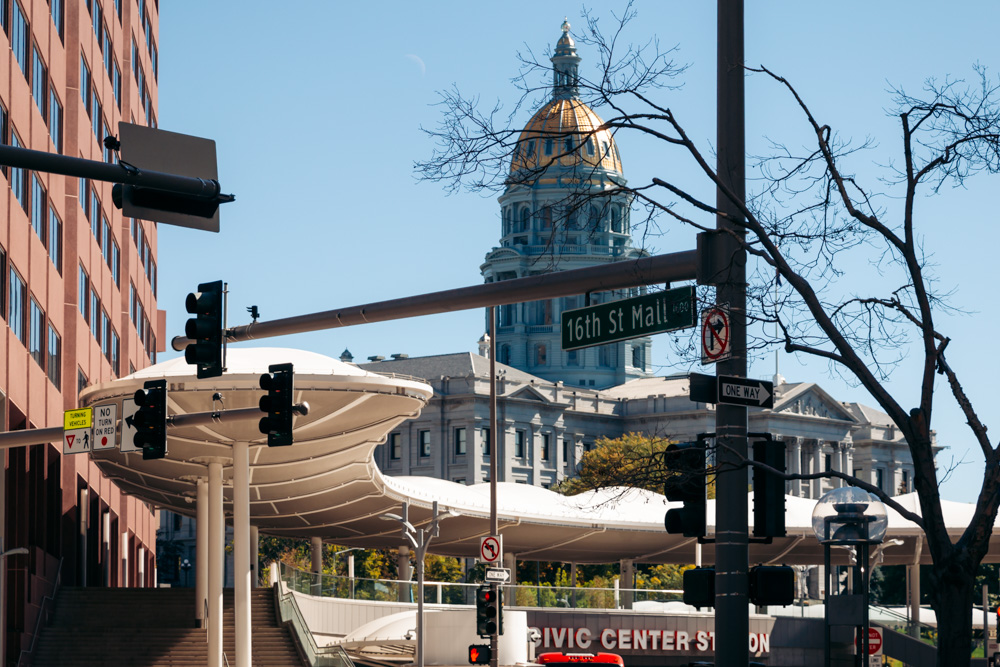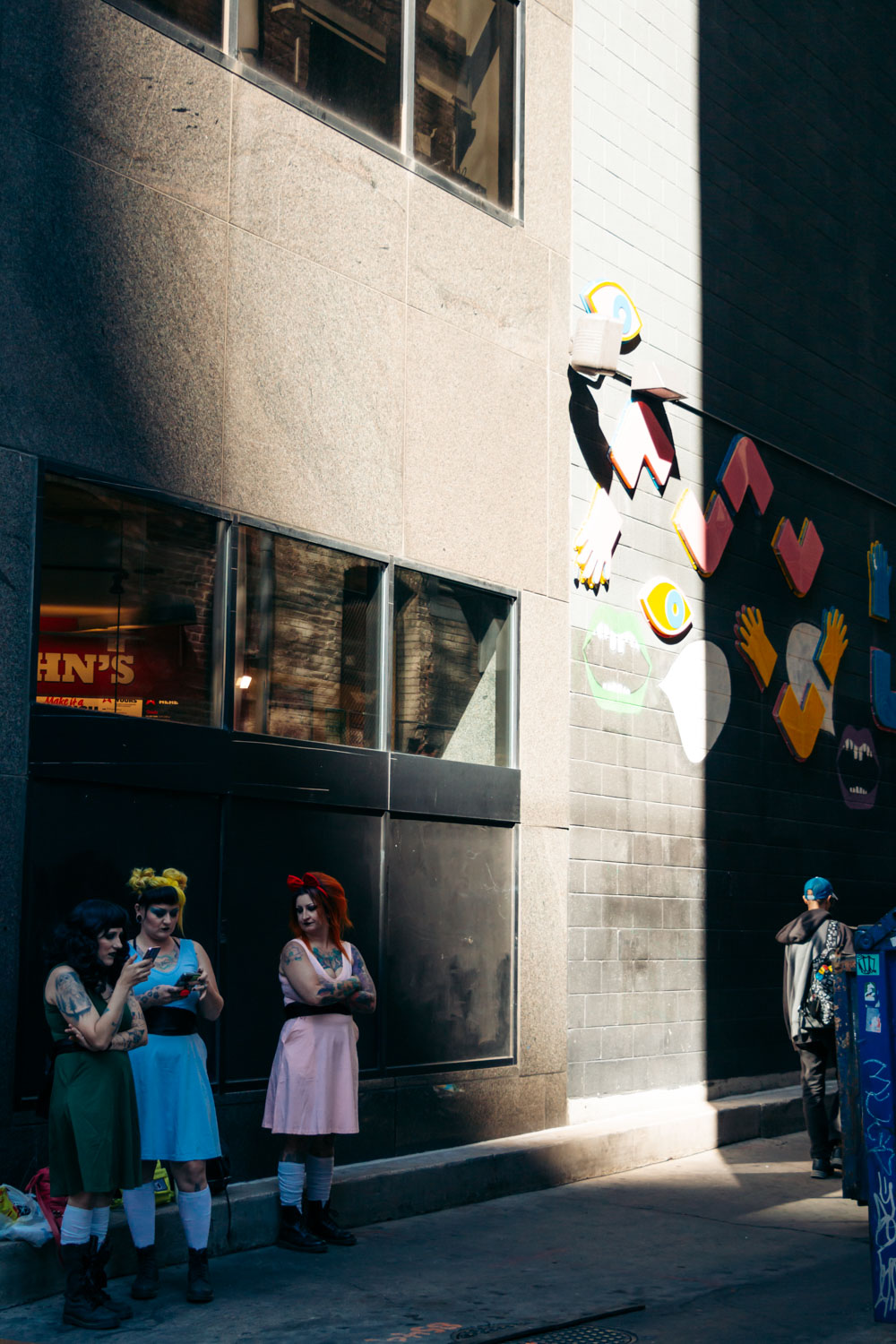 Larimer Square
Historic Larimer Square should be on your Denver – Boulder itinerary regardless whether you have one day or one week to explore the area. The site that had originally gathered gold miners grew into a vibrant neighborhood in the heart of Denver. Home to a myriad of popular restaurants and shops, it offers plenty of opportunities to relax and people-watch.
Molly Brown House Museum
A former house of a Titanic survivor unveils more than just gorgeous Victorian architecture and opulent decor. Spared from demolition in 1970, the Molly Brown House Museum fills your Denver adventures with bizarre stories of its former owner, actress and civil rights activist, Margaret Brown.
You can visit the museum on your own. If the place is the primary focus on your Denver itinerary, arrange your trip around museum's seasonal programs. You will come back for more.
Union Station
Peeking from behind other buildings in downtown Denver, Union Station is a one-for-two destination to visit later in the day.
Known first of all as a working public transit station, it also allures as a highly acclaimed shopping and dining center. Multiple boutiques, sought-after restaurants, and the grand Crawford Hotel found their permanent home in this architectural masterpiece in Lower Downtown neighborhood (LoDo).
Be aware, though, you may want to ditch all other activities and landmarks in both Denver and Boulder and spend the entire day in this buzzing urban paradise.
Colorado State Capitol
Similar to Rembrandt Yard Art Gallery in Boulder, the Colorado State Capitol building takes just a few minutes of your time. The imposing structure sits on Colfax Avenue. Fenced to prevent unnecessary visits, it enhances your Denver itinerary with impeccable architectural details and style.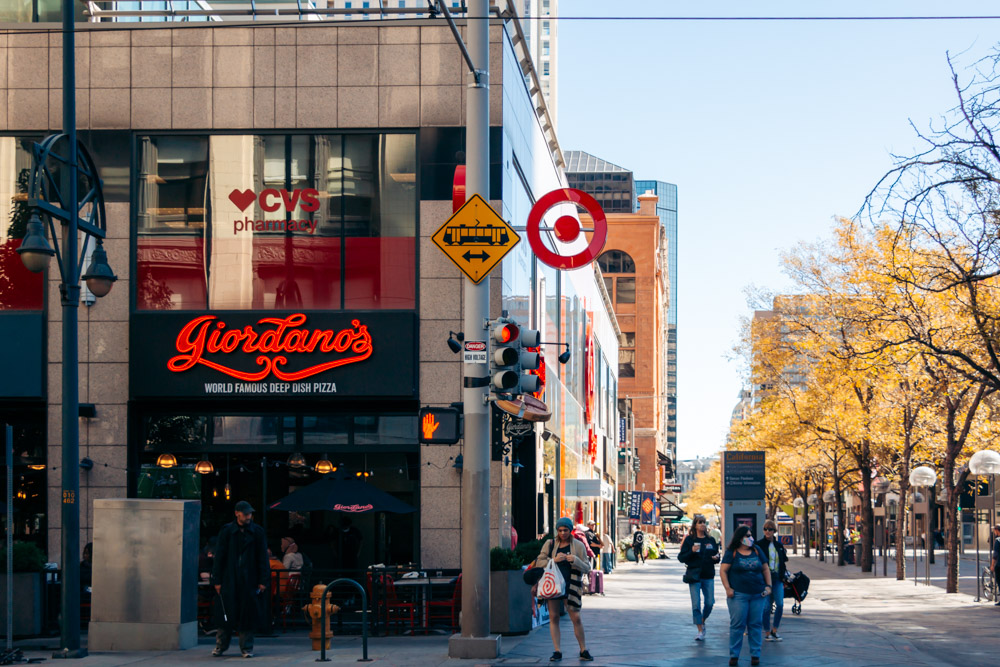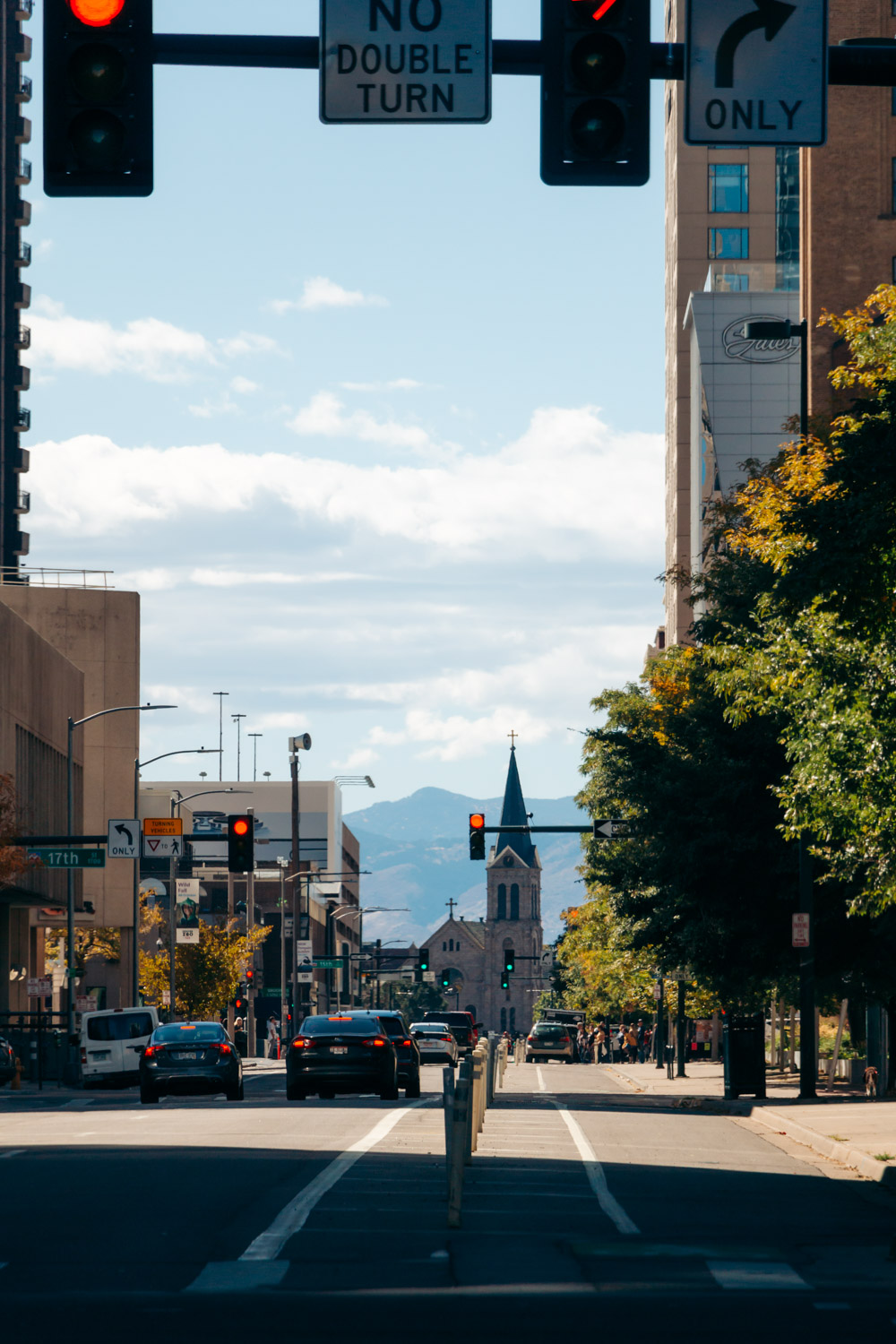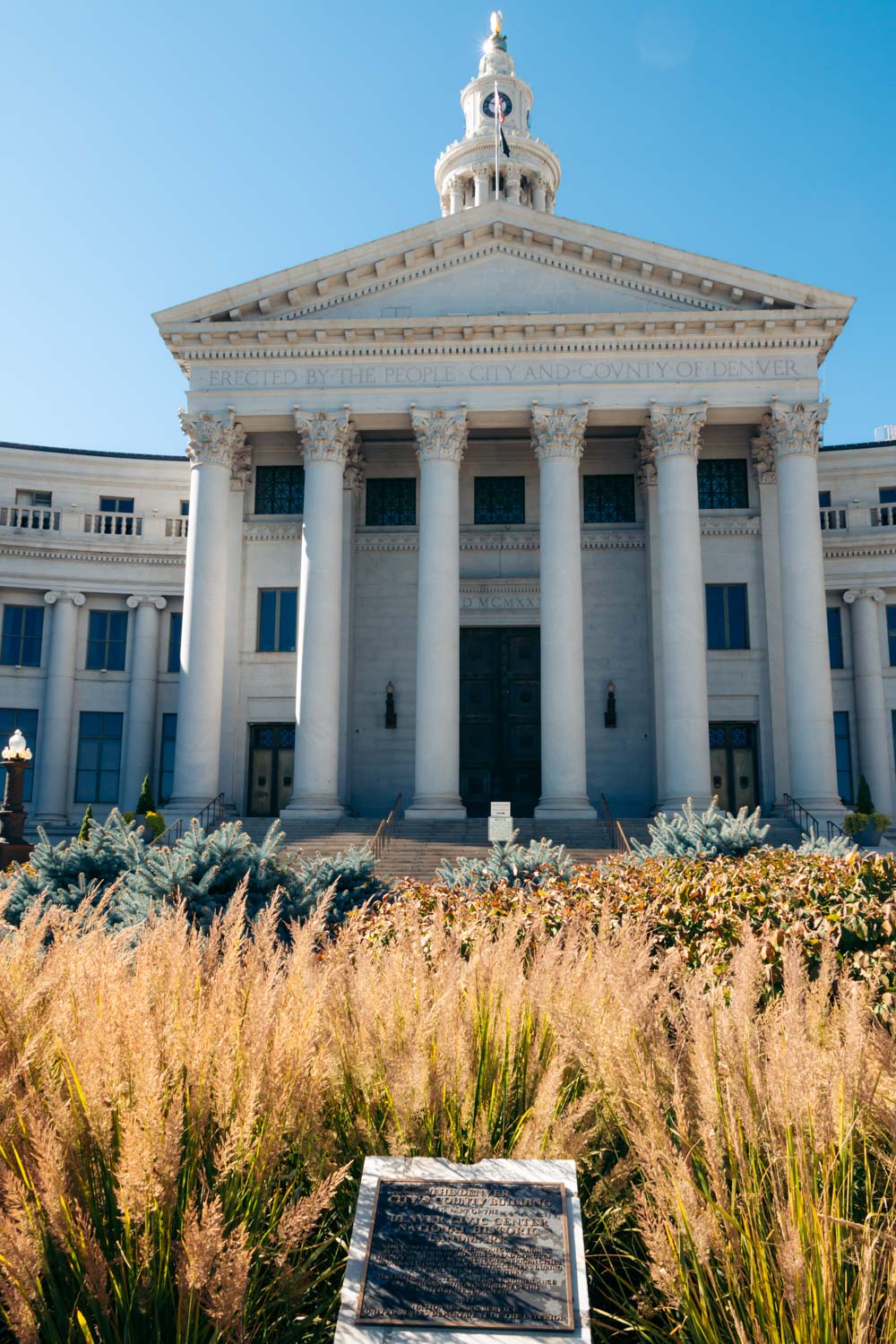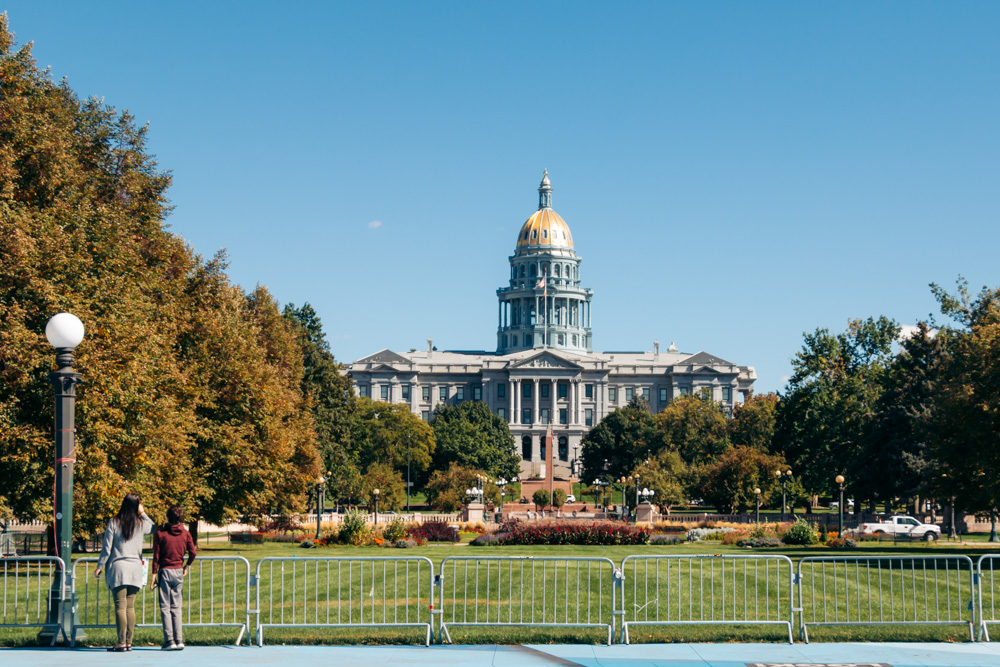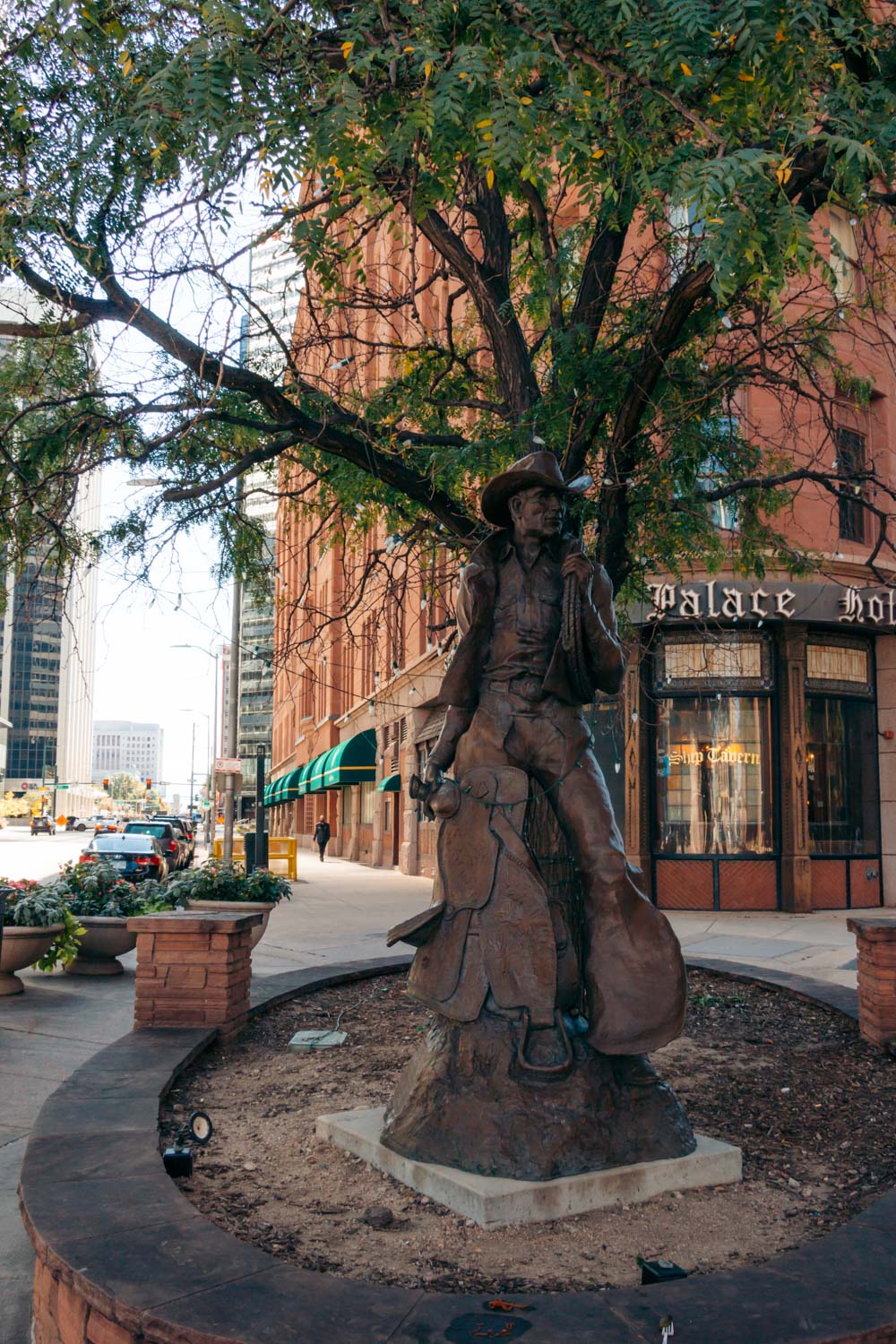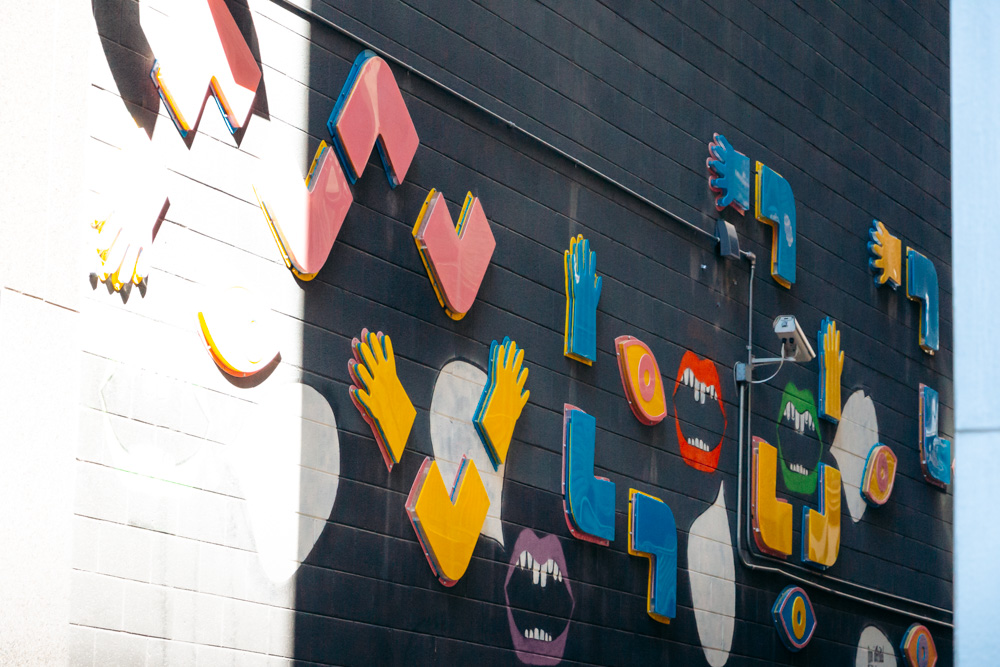 Highlights of Denver in One (Half) Day: Map
A One-Day Road Trip to Denver and Boulder: Where to Stay
The last stop of the day is a hotel in either Boulder or Denver. If you drive from Rocky Mountain to Denver, stopping in Boulder for a few hours along the way, then look for an accommodation that suits your budget in the capital of Colorado. The city has a wide range of hotels, motels, and Airbnb rentals.
Since we had an early flight back to California the following morning, we opted for Econo Lodge Denver International Airport. The hotel is located in Aurora, 13 miles away from Denver, and is only 11 miles away from the airport. Surprisingly quiet with simple, but comfortable rooms, it's a great place to finish the day after exploring homey Boulder and bustling Denver.
Read Next
If you need more travel inspirations, check out the following guides and road trip destinations.