Visit SeaWorld San Diego for the first time and you fall in love with it. The second time, you still enjoy its marine residents and fun attractions. By the third time, you can come up with dozens of reasons why one should visit SeaWorld San Diego or why it's not worth neither time nor money.
Last updated: January 28, 2023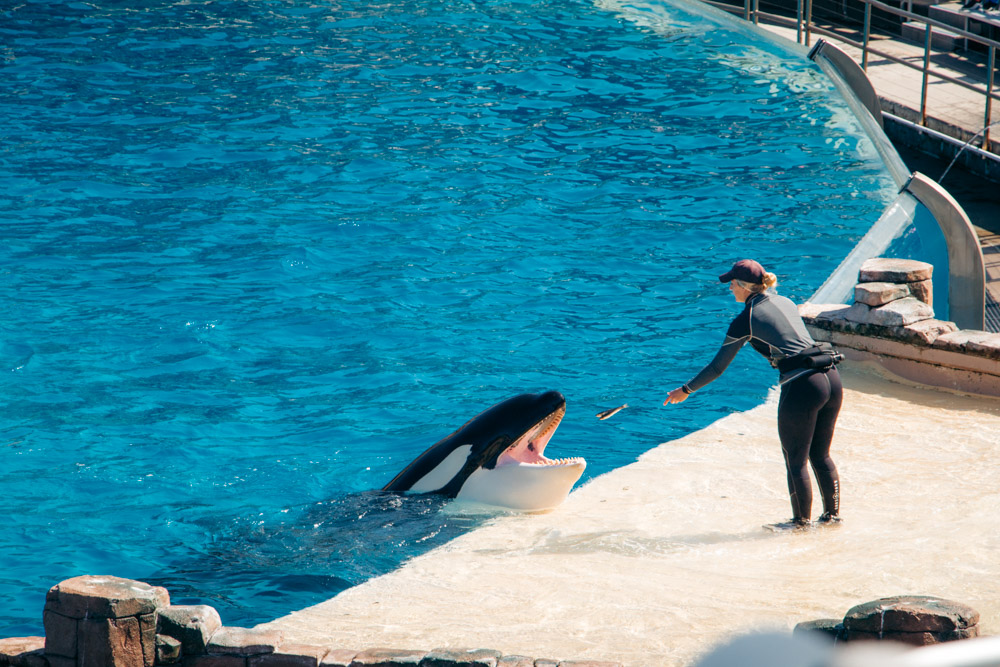 Why You Should Visit SeaWorld San Diego? Is It Worth It to Go to the City's Main Attraction?
SeaWorld San Diego is on the lips of every visitor or resident of Southern California. Located in one of the most spectacular cities in the area, it's one of the sought-after attractions by default. Who doesn't want to see some of the most provoking landmarks and hidden gems of quintessential San Diego?
The fact that SeaWorld San Diego houses a wide range of the diverse marine creatures further speaks in support of paying it a visit. Epic shows, seasonal attractions, interactive exhibitions, the place seems to get everything right. To visit or not to visit SeaWorld San Diego is not even a question. As some insist, it's almost a mandatory pursuit that worth at least a day of your trip to San Diego.
There is certainly a grain of wisdom in their words. At the same time, many others swear to never visit SeaWorld San Diego again. It's too pricey, too crowded, and doesn't live up to all the fuss around it. In other words, it's not worth to go to SeaWorld San Diego. Period.
Simply listening to both of these contradicting opinions doesn't answer the question. You need to dig deeper. The first step of deciding whether you should or should not visit SeaWorld San Diego is to start assessing both plusses and minuses.
And what better way to do it than considering these 7 reasons why a visit to SeaWorld San Diego should be on your itinerary. As you read further, you'll also find a few important points why SeaWorld San Diego might not be worth your time.
If after reading all these, you decide to visit SeaWorld San Diego, use a few tips outlined at the very end to make the most of your day here. Let's jump in.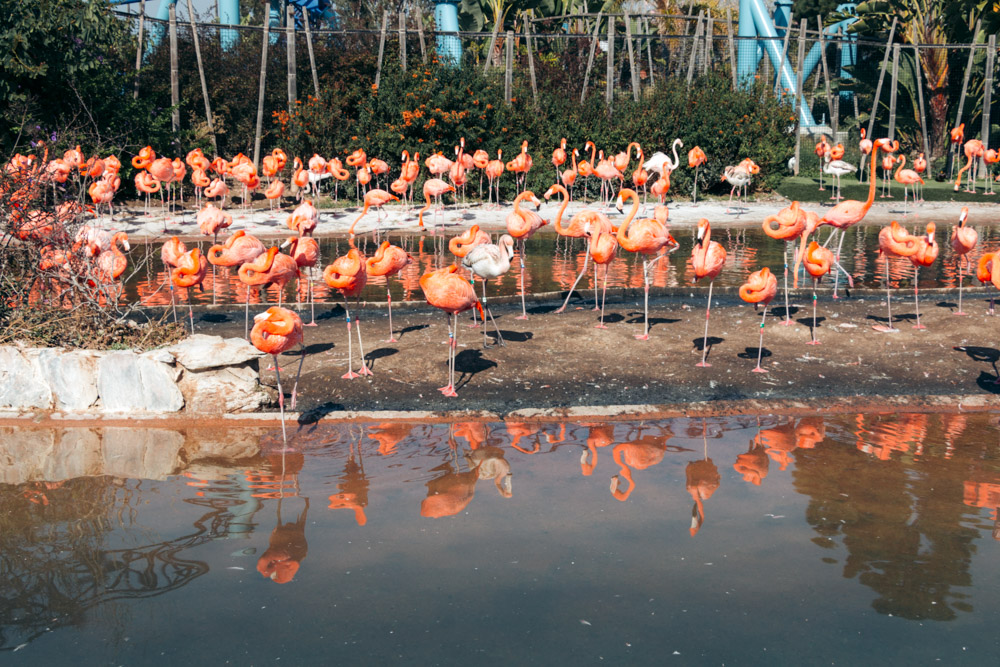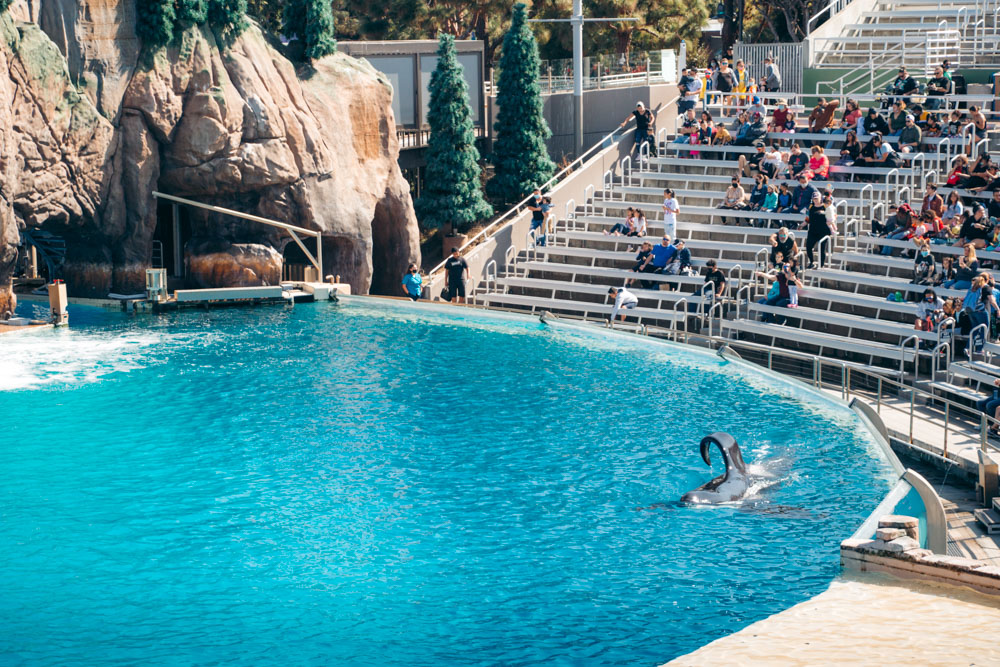 7 Reasons Why You Should Visit SeaWorld San Diego
1. Meet Marine Creatures Otherwise You Won't See in the Wild
One thing you can't argue with, SeaWorld San Diego is a must-visit place for every marine animals lover. The popular attraction houses nearly 67,000 marine creatures.
The list of the famous residents is as diverse as the things to do in the theme park. From the largest mammals, such as orcas and walruses, to always entertaining dolphins, and different kinds of fish, the place has a lot to surprise with and keep its visitors coming back for more.
While the Southern Californians can surely see some of these marine creatures in their natural habitat, many visitors traveling to San Diego from abroad can't hide their excitement. Seeing a seal or a sea star just a few feet away is not something one can do every day, after all. Considering this, the unique family of SeaWorld is worth paying a visit to at least once.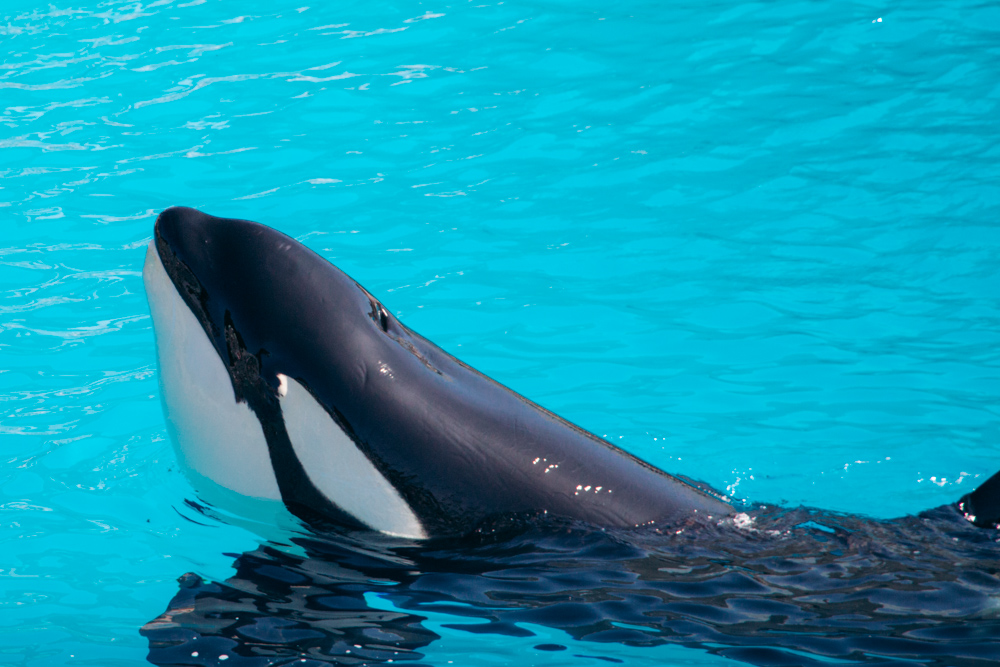 2. Get up Close and Personal with the Animals
Your visit to SeaWorld San Diego is not limited to just visual experiences. Roll you sleeves up and dip your hands in a few designated pools. Touch smooth bat rays at Bat Ray Shallows. Let some tiny marine creatures swirl around your hands at Explorer's Reef, located right at the entrance to the park.
For the most memorable visit, allow SeaWorld San Diego impress you with face-to-face Dolphin Encounter and Dolphin Interaction programs. Book your session in advance and get up close and personal with some of the beloved mammals in the world. Although pricey, these experiences don't leave any questions unanswered. Is a visit to SeaWorld San Diego worth if? Definitely yes.
TIP: Be sure to wash your hands beforehand as the marine animals are sensitive to any hand creams and sanitizers. These potions may serve a purpose to the humans, but they certainly don't do good to the underwater creatures.
3. Spectacular Shows – One of the Main Reasons to Visit SeaWorld San Diego
The dolphins don't just entertain those adventurous visitors that dare to jump in the pool and swim with them. The "smiling" (they surely look like they smile) marine creatures put on a few astonishing shows you can't miss while visiting SeaWorld San Diego. Occupying one of the largest pools, the mammals dance, jump, splash the water, and do everything possible to inspire you to come back.
If the dolphin show impresses you, wait to see what you can say after Orca Encounter. The largest representatives of the dolphin family, the killer whales demonstrate their speed, playful behavior, and attachment to a group.
Don't you believe that these black-and-white marine creatures can be mischievous? Then try to sit in wet zone (the first 10 rows) and see it for yourself. The show is promising to be wet at this point. How do you feel now? Is it worth it to visit SeaWorld San Diego, after all?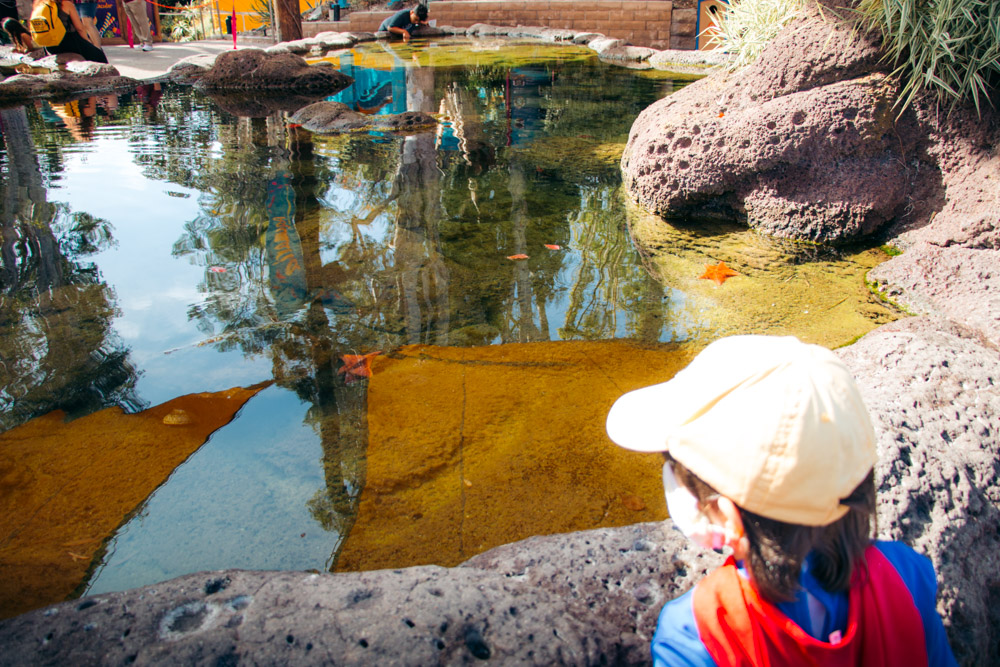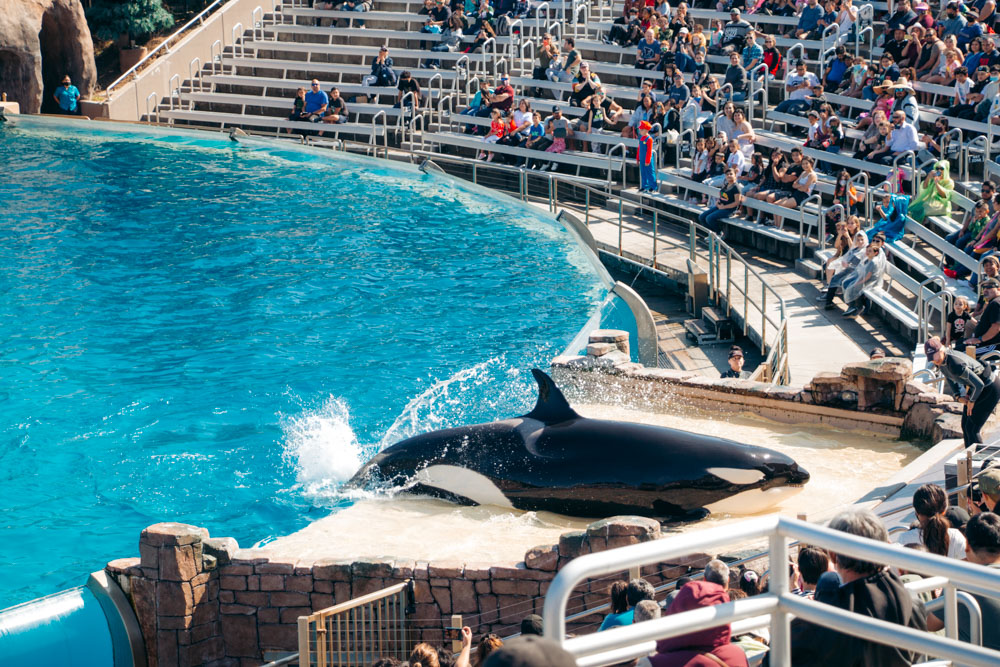 4. SeaWorld is a Great Place to Visit with Kids
Unlike some other attractions in San Diego, SeaWorld is a full day adventure. With the ample pools filled with the amusing marine creatures that your little ones will surely want to touch, the impeccable shows, and seasonal displays, rest assured the kids will be busy playing and learning something new all day long.
5. Introduce Your Kids to Wildlife
A trip to SeaWorld San Diego is among the best ways to introduce your children to the marine world. Fish doesn't live only in a tiny, overcrowded tank in an Asian supermarket. Nor do penguins exist only in favorite Disney cartoons. Show your curious learners a bigger world.
Take them to see beluga whale roaming through "Arctic" waters of the park. Point out how big manta's wings can be. Ignite their interest in nature in any way possible. If all other reasons to visit SeaWorld San Diego fall short, this certainly makes it worth it to spend a day in this peculiar marine environment.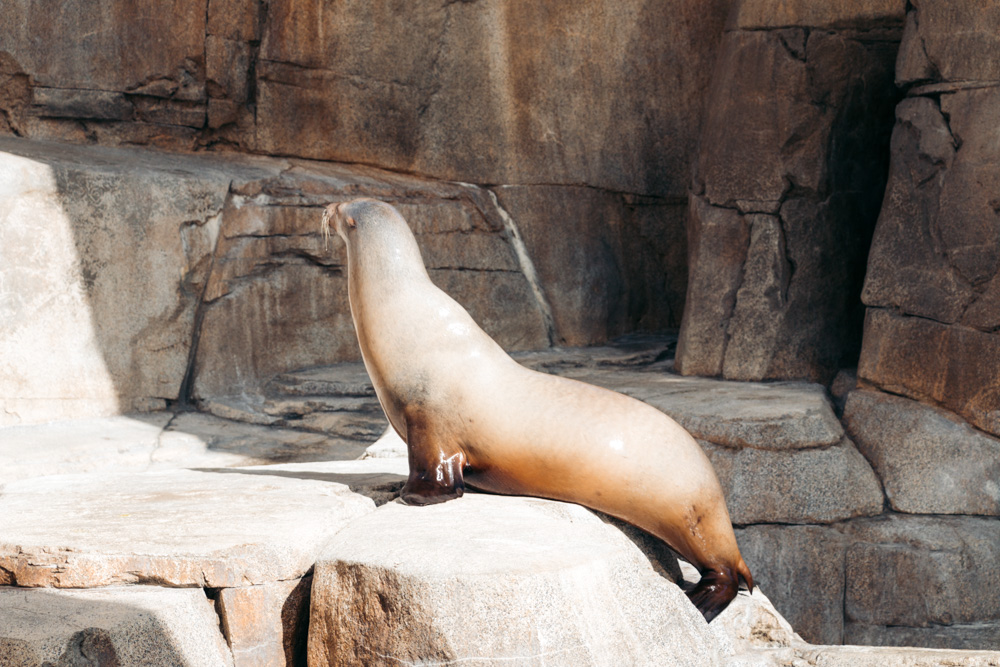 6. Enjoy the Rides
SeaWorld San Diego is more than just a place to see the marine life. The place surprises with some of the scariest and finest rides in the city. Soaring up in the air, turning around a few times along the way, just to drop down – what it feels like the steeping canyon – trains of Manta Roller Coaster satisfies even the most daredevil visitors.
TIP: Be sure to visit SeaWorld San Diego early in the morning and take a ride a few times before the attraction allures too many adventure seekers and the line to get on the train gets too long.
7. Support Rescue Effort
SeaWorld San Diego works tirelessly to rescue injured and abandoned animals. All of the marine creatures you get to see here have been either rescued or born to the rescued animals.
Furthermore, the place conducts studies to learn more about their marine family, the animals' behaviors, and eating patterns. This, in turn, helps provide adequate care and a welcoming home to those marine creatures that can't return to the wild.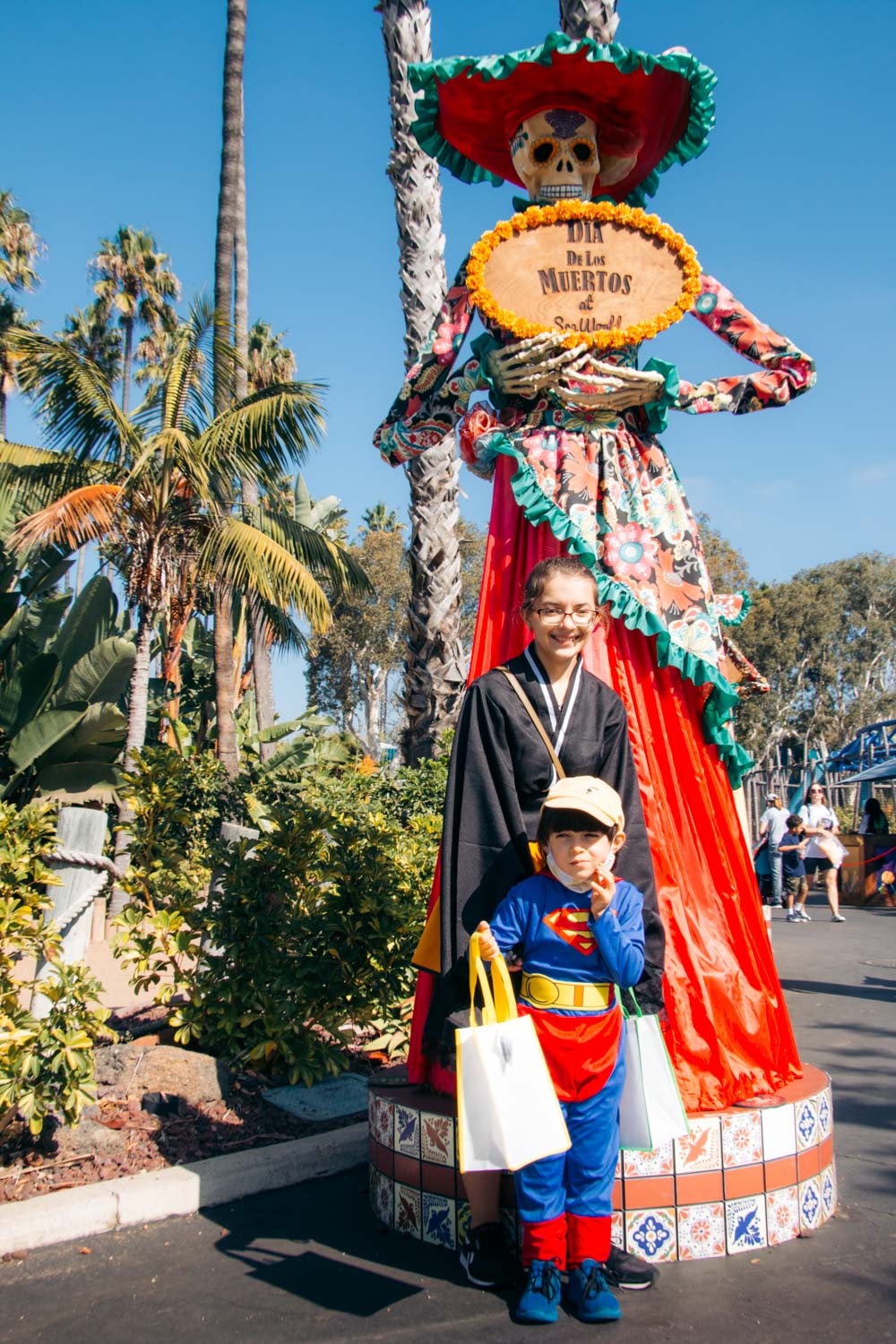 Is SeaWorld San Diego Worth Going to?
The above-mentioned reasons if not fully persuade you, then surely make you consider to visit SeaWorld San Diego at least once. But why then the opposers insist on the absolute unworthiness of the theme park. It's a strong word and I would't entirely agree with it. But yes, a visit to SeaWorld San Diego might not be the best activity for many other reasons.
Normally, if it's your first time visiting SeaWorld San Diego, prepare for the best time of your life. The place is definitely worth it. Are you visiting SeaWorld San Diego with the kids? Clearly, the experience is worth it.
Your fondness for the marine creatures and impressive shows at SeaWorld San Diego might last forever. For some people, however, it fades away after the second visit. And these visitors have more than one reason to support their opinion why it's not worth it to visit SeaWorld San Diego.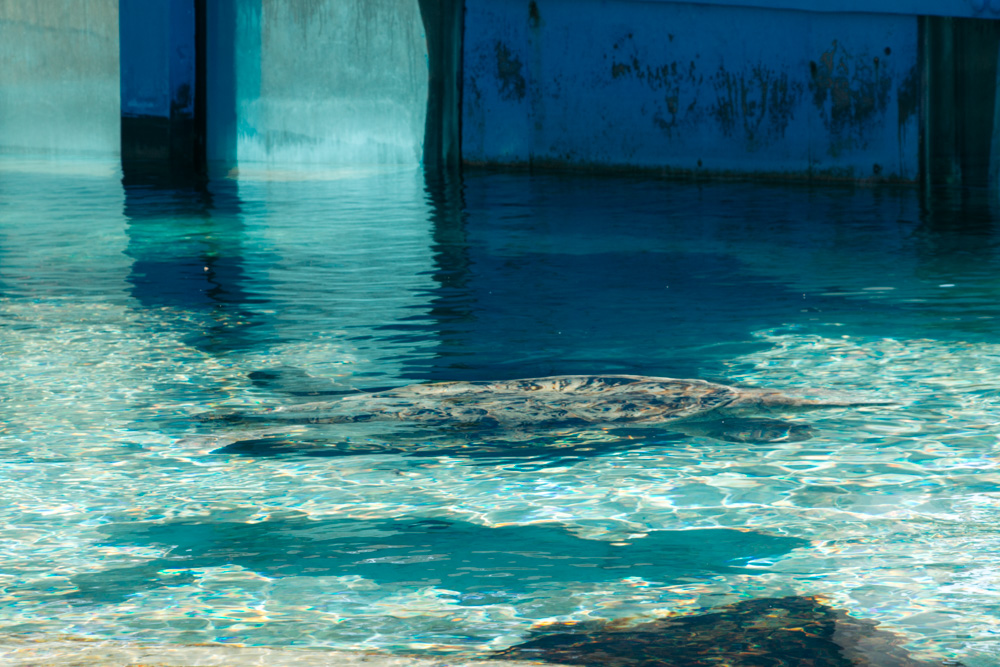 4 Reasons Why You Should't Visit SeaWorld San Diego
1. Overpriced Theme Park
SeaWorld San Diego offers great entertainment for a good cause. Yet many other organizations share the same mission and provide more personal experiences. All of these for a fraction of the cost SeaWorld San Diego charges.
Usually, you can take your kids to see the rescued marine animals in animal shelters for free. These organization run mostly on sponsorships and donations. They are smaller, open only on specific days, and don't entertain their guests with the imposing orca or dolphin shows.
Yet their temporarily dwellers are as adorable as the ones you see in SeaWold. Furthermore, presentations given at these centers are equally compelling, informative, and touching.
There is a number of the marine animal rescue centers in San Diego you can visit. We haven't had a chance to explore these places yet. Yet we visited a similar place in Laguna Beach, located about 1 hour 25 minutes from the popular coastal city. The Pacific Marine Mammal Center couldn't even match the size and grandeur of SeaWorld San Diego, but it was certainly worth visiting.
READ MORE: Top 7 Hidden Gems in Laguna Beach, CA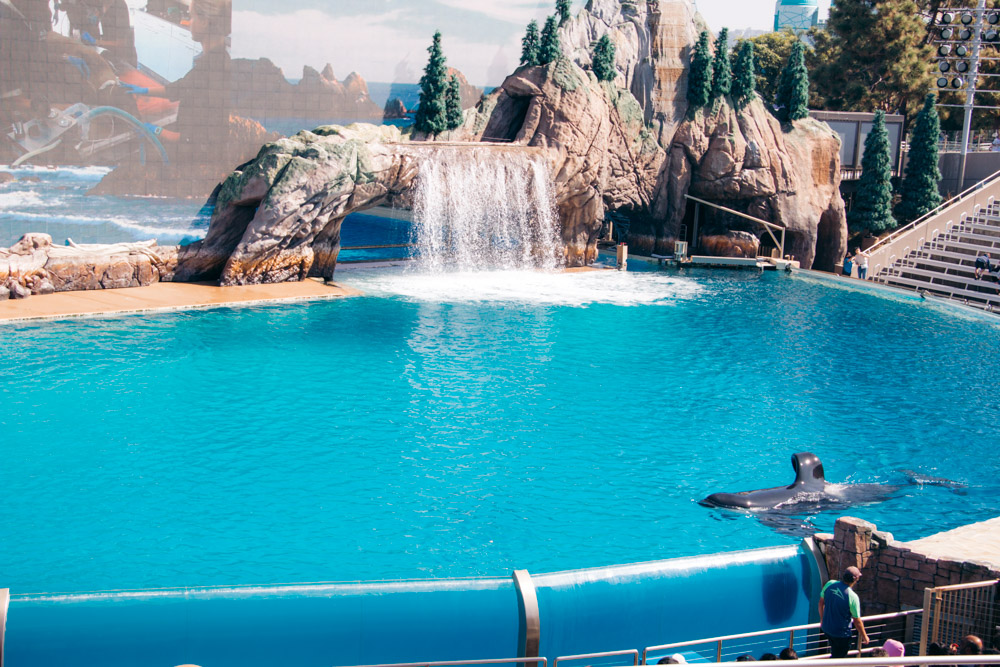 2. Sea World San Diego is Usually Overcrowded
SeaWorld San Diego is overcrowded, indeed. Hordes of visitors flock to the famous pools on weekends as well as weekdays.
TIP: If large places with many people unnerve you, replace a trip to SeaWorld San Diego with a visit to Birch Aquarium at Scripps in La Jolla. This place is usually quieter and welcomes only about 500,000 people a year.
3. SeaWorld San Diego Has too Many Attractions
It might sound strange, but a large number of attractions can be distracting. By the time you fight your way through Sesame Street, Pumpkin Patch, or other seasonal attractions to get to Turtle Reef or Penguin Encounter, you might be done with the whole place. Too many shows to attend, too many things to see… It might be just too exhausting.
4. SeaWorld is not a Quick Stop
For those who have just one or two days to spend in San Diego, SeaWold shouldn't even be on your itinerary. The place is too big. You need at least one full day to see a little bit of everything it has to offer. A few hours are simply not enough. On top of that, a quick stop at SeaWorld San Diego is certainly not worth the price.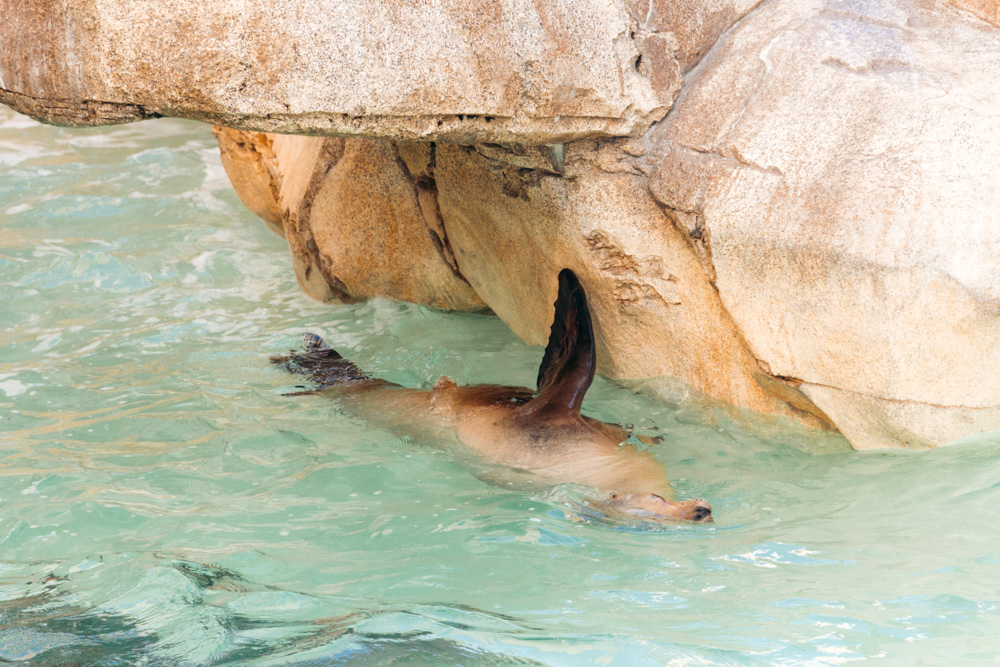 Visit SeaWorld San Diego: Location
The theme park is located on Sea World Drive about 7 miles from downtown San Diego.
If you drive to SeaWorld San Diego from Los Angeles, take I-5 S. Follow it for 115 miles (1 hour 50 minutes). Then take exit 21 to stay on Sea World Drive and continue on for another 1.8 miles until you reach your destination.
Map: Drive to SeaWorld San Diego from Los Angeles
Tips for Visiting SeaWorld San Diego
If you decide to see what all the fuss is about and visit SeaWorld San Diego, use the following tips to have the best experience.
1. Arrive Early
Enjoy SeaWorld San Diego and some of its major attractions early in the morning. Although the crowds exist even at this time of the day, you still have greater chances to be among the first rollercoaster riders, Elmo's and Cookie Monster's visitors, or to simply enjoy the relatively empty theme park.
Last but not least, you can park close to the entrance. Latter in the day, you have no other choices but to park in the farthest corners of the parking lot.
2. Check Schedules of the Shows First and Plan Your Visit around Them
The orca, seals, and dolphins shows are given a few times a day. Once you miss one, you need to wait for a few hours to see the next one. Thus, be sure to check the schedule as soon as you arrive at SeaWorld San Diego and plan all other activities in between the shows.
3. Bring Water
Stay hydrated. Drink a lot of water.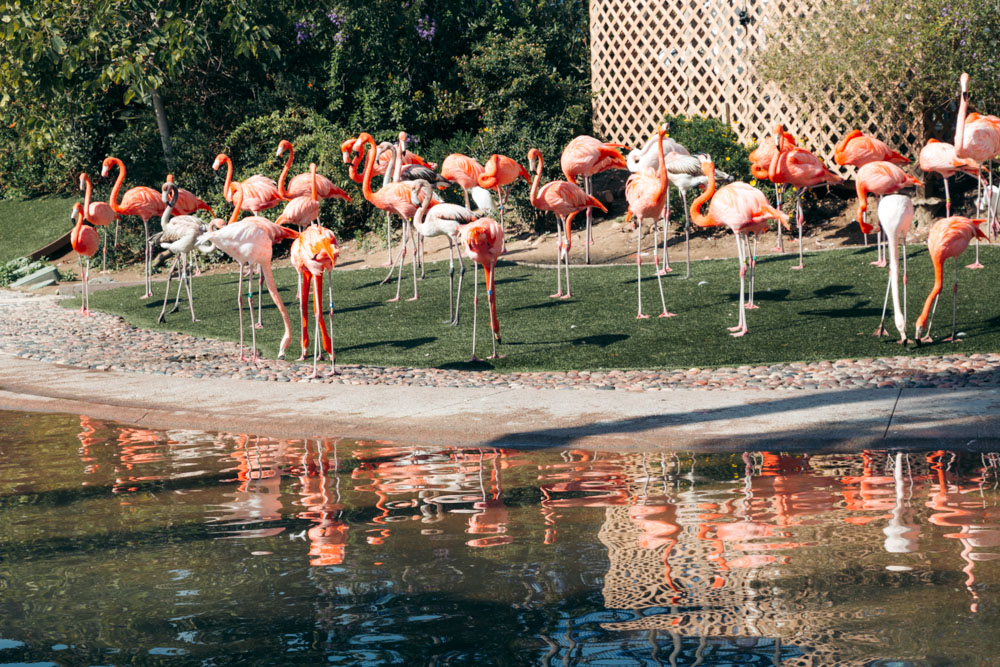 4. Wear Hat and Sunglasses
Expect to walk a lot in the sun during your visit to SeaWorld Sun Diego. It's one of the warmest places in Southern California, after all. So be sure to protect your skin by wearing hat and sunglasses. You might also want to use sunscreen.
5. Pack Snack and/or Lunch
This tip is tricky. SeaWorld San Diego encourages its visitors to dine inside. In fact, bringing your own food or beverages, except water, is not allowed. At the same time, the places to eat inside SeaWorld San Diego are packed just like the theme park itself. Moreover, you have to compromise with the food they serve, not the food you want to eat. To top it off, it's pricey.
Considering this, you can pack your own lunch or snack and leave it in your car. Once you've worked up an appetite, come back to the car, eat your lunch here before returning to the other attractions you plan to visit in SeaWorld San Diego.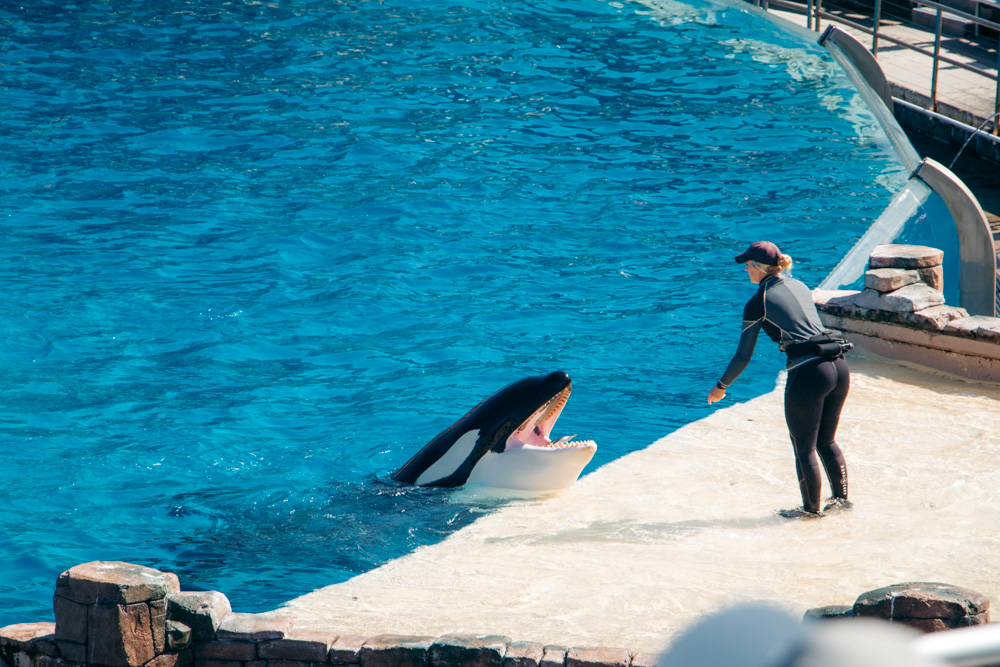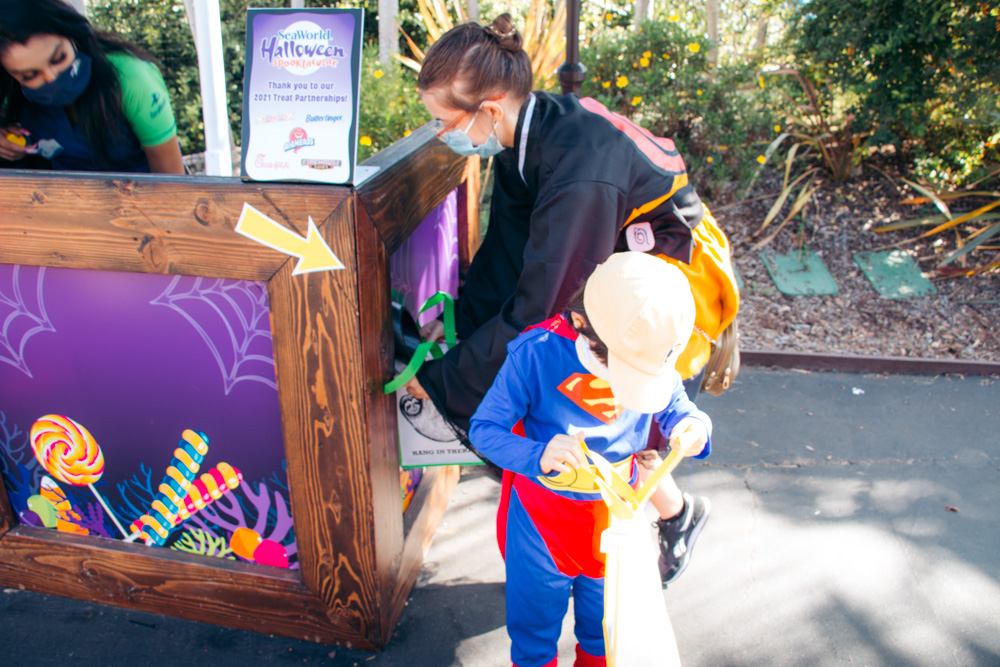 6. Plan for a Full Day Adventure
You'll be standing and walking a lot. So make sure your shoes are comfortable and clothes are light or warm enough, depending on the weather.
7. Bring Change of Clothes or Rain Jacket
These are essential if you plan to sit in the first 10 rows while watching the orca or dolphin shows. If you visit SeaWorld San Diego on a warm day, the sun may just do "dry services" for you. And it's free unlike large fans you can find throughout the park.
Read Next