From coastal towns to impeccable views of Cannon Beach and the waterfall-filled realm of the Columbia River Gorge, here are some of the most enthralling days trips and weekend getaways from Portland, Oregon.
Last updated: September 24, 2023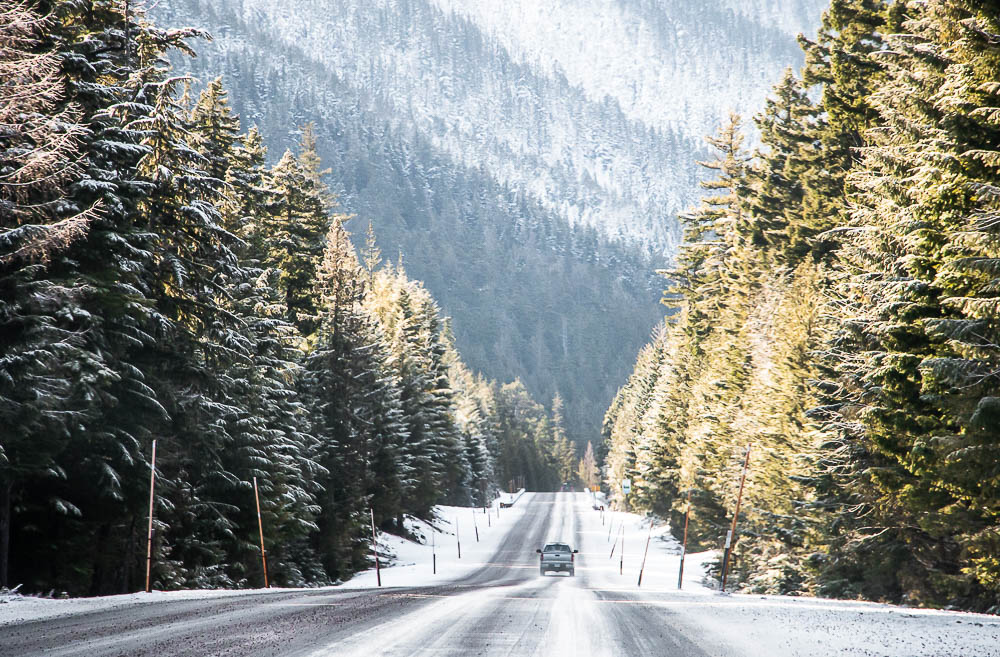 The Best Road Trips from Portland, Oregon: 10+ Day Trips and Weekend Escapes
The largest city in Oregon, Portland is famous for its impeccable culinary scene and some of the best day and weekend trips in the state. The place sits roughly 17 miles east of the dreamy Columbia River Gorge. To the west, the magic of the coast with its powerful and at the same time soothing waves keeps Portlanders mesmerized and busy with catching those untamed swells.
Sightseeing and inspiring day trips and weekend escapes from the lovely city of Portland are not limited to the territory of just Oregon. Nestled about 10 miles south of the Washington state border, the city adds to its road-trip wagon a few destinations scattered farther north.
Those who find a deep satisfaction in hours upon hours of sitting behind the wheel often cross the border and venture into Canada. With all that being said, Portland is an excellent start destination for nature-infused day trips and incredible urban weekend getaways.
In the rundown below, I've included some of the places we visited in Oregon and Washington. Some destinations are still on our Portland-day-trip list. Earlier these places slipped off from our road-trip itineraries due to the unpredictable deeds of the northern weather. 
I won't bore you with any details of these missed adventures now and jump straight to the best day trips and weekend getaways near Portland, Oregon.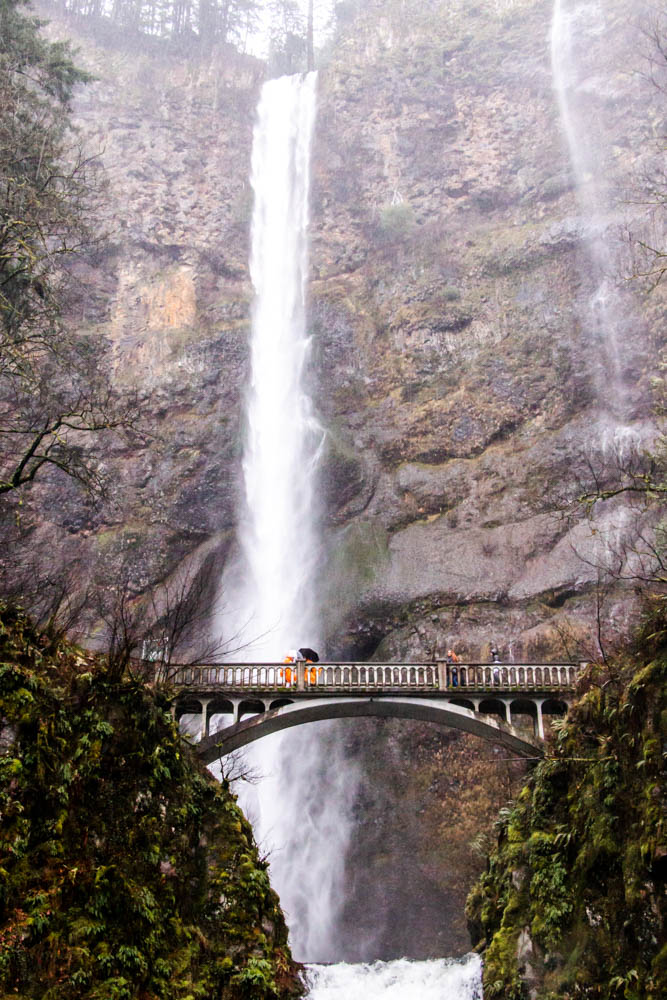 The 10+ Irresistible Day Trips and Weekend Getaways from Portland, Oregon
1. Columbia River Gorge National Scenic Area
20 minutes from Portland
Portlanders may complain about their weather that most of the year edges on the wetter side. The rain is hardly ever taken lightly, and it gets under your skin at some point. But every respectful resident and visitor of Portland understands its true value when it comes to planning waterfall-infused day trips. 
Located on the outskirts of Portland, the Columbia River Gorge is the ultimate day-trip destination for waterfall hunters. More than 90 waterfalls, including Multnomah Falls – the highest waterfall in Oregon, "dwell" in the area.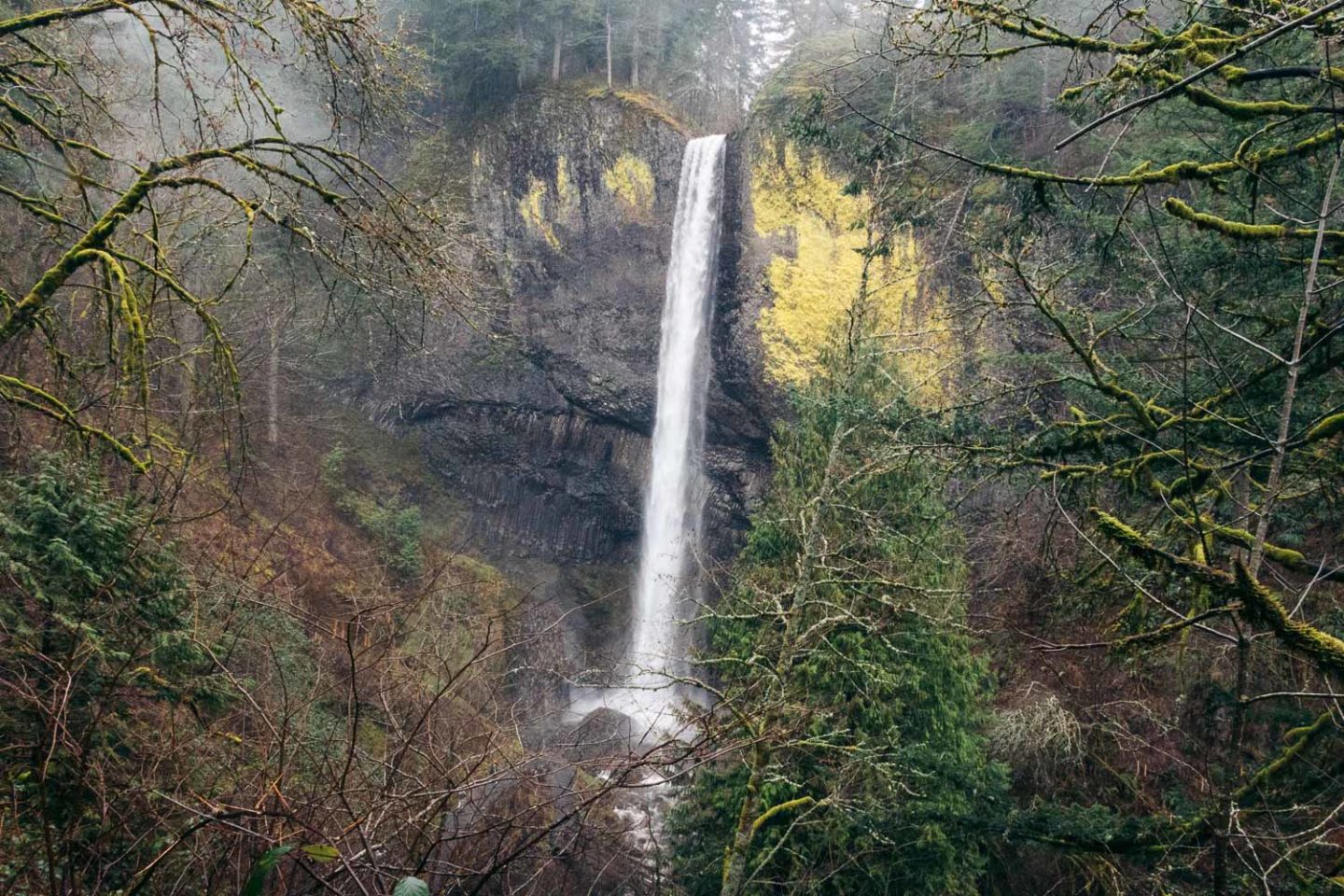 Many of these falls sit along the historic Columbia River Highway. A short walk down a paved or well-trodden trail from the road is all you need to take in the magnificence and incredible force these "locals" demonstrate.
On a rainy morning when not many roadtrippers were leaving Portland for the Columbia River Gorge, we had most of the roadside waterfalls, including spectacular Latourell Falls and Horsetail Falls, all to ourselves. Many other falls required a good old hike through the moss-covered forest.
2. Salem
50 minutes from Portland
The capital of Oregon, Salem has everything for urban-vibe-mixed-with-nature day trips from Portland. A historic downtown and several museums allure history buffs and everybody who is fascinated with Oregon and its origins.
For the majority of the locals and visitors, however, the Cherry City is a place to get lost in manmade "forests". Lovingly called the garden capital of Oregon, Salem is filled with gardens for every taste.
You will find remarkable public gardens, secluded private gardens, and a profusion of nurseries here. The places that draw the majority of the day-trippers from Portland include the Deepwood Museum and Gardens, the Schreiner's Iris Garden, Enchanted Forest Theme Park, and the Gilbert House Children's Museum.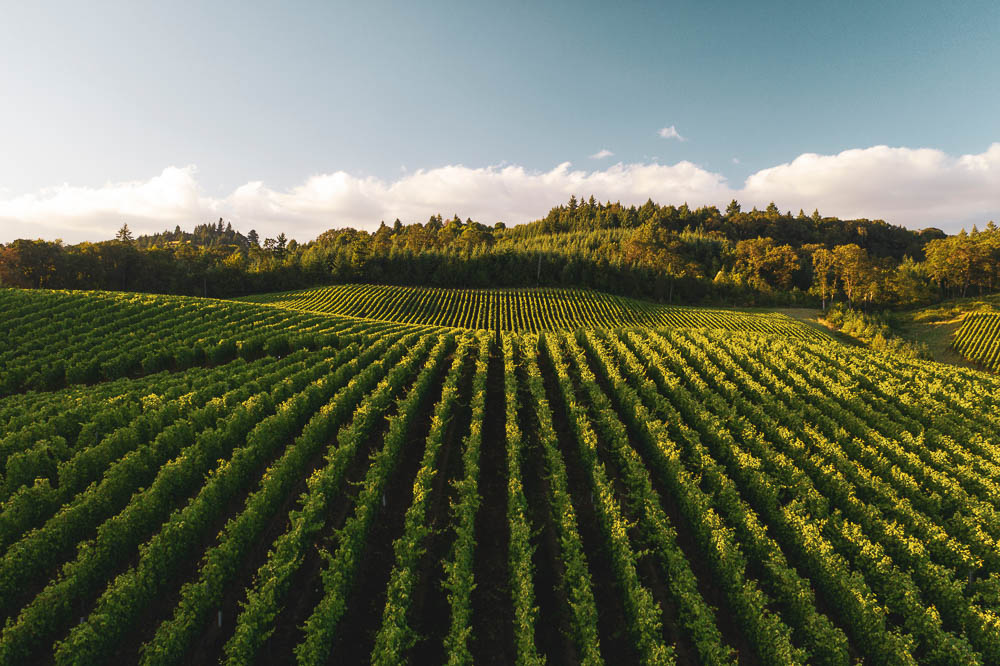 3. Eugene
1 hour 45 minutes from Portland
Nestled 110 miles south of Portland, Eugene serves as a perfect destination for day-trip endeavors that include both nature and bustling city. The third largest city in the state, Eugene or otherwise known as the Track Town boasts a modern, busy city center. Trendy restaurants, elegant boutiques, charming gift shops, and the hottest restaurants with local flavor abound here. 
But take a short trip, just a few minutes away from Downtown Eugene, and scenic parks, wildlife and nature centers for rescued animals and birds fill the day with natural splendor Portlanders are yet to discover. I may be biased like the majority of the locals, but Hendricks Park is a must-visit while in Eugene. 
And if you still have time, drive to Springfield, which takes us to our next day-trip destination from Portland.
READ MORE: 9+ Irresistible Day Trips and Weekend Getaways from Eugene, Oregon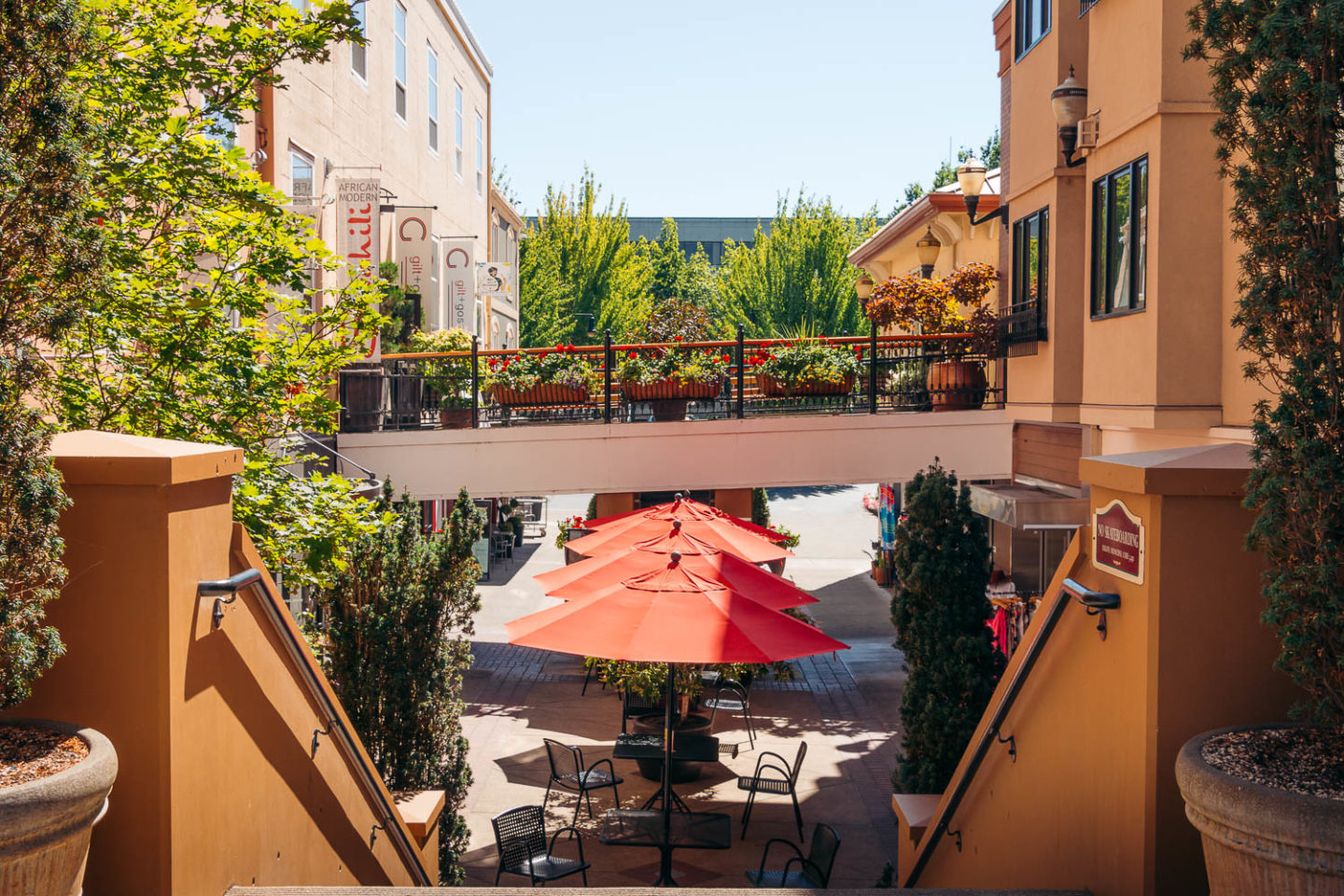 4. Springfield
1 hour 47 minutes from Portland
Set on the outskirts of Eugene, about 5 miles away, Springfield extends your day adventures in the central part of the Beaver State. They say, the Eugene's nearest sibling inspired Matt Groening on creation of iconic The Simpsons show. Locals as well as murals on many city walls eagerly confirm it.
But once you get your introduction to the Simpson world, head back to Downtown Springfield and dive into its hipster culture, portrayed by antique stores, crystal shops, and cheap and fine restaurants.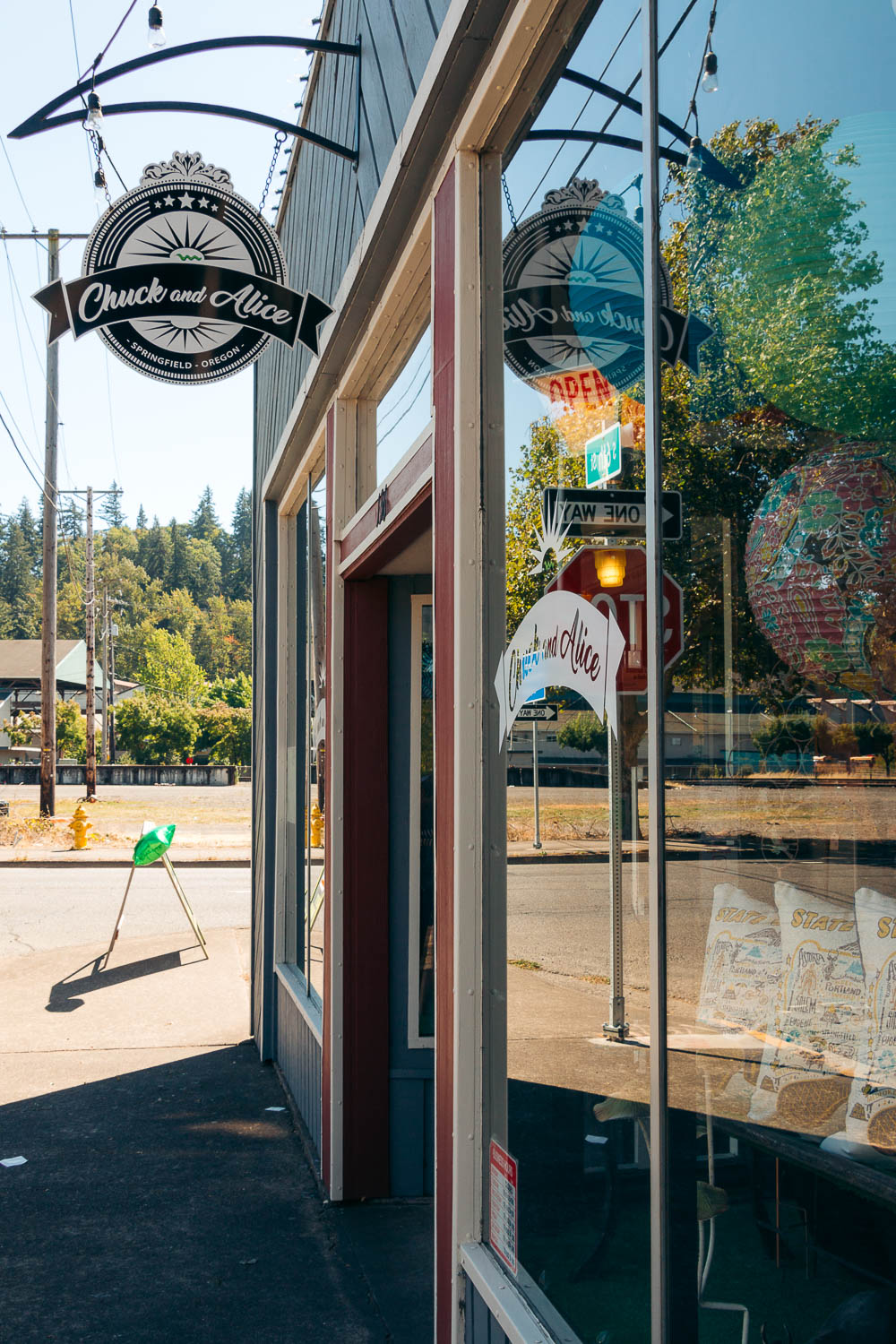 5. Silver Falls State Park
1 hour 20 minutes from Portland
Silver Falls State Park is another epic day-trip destination for waterfall lovers. This roughly 9,000-acre park was open in 1933. Its history, however, goes all the way back to Native Americans that had thrived in the rainforest for centuries before first settlers arrived. 
Sadly, with the introduction of new illnesses the indigenous people hadn't had immunity to yet, the population of the Native Americans decreased. Those who survived were relocated.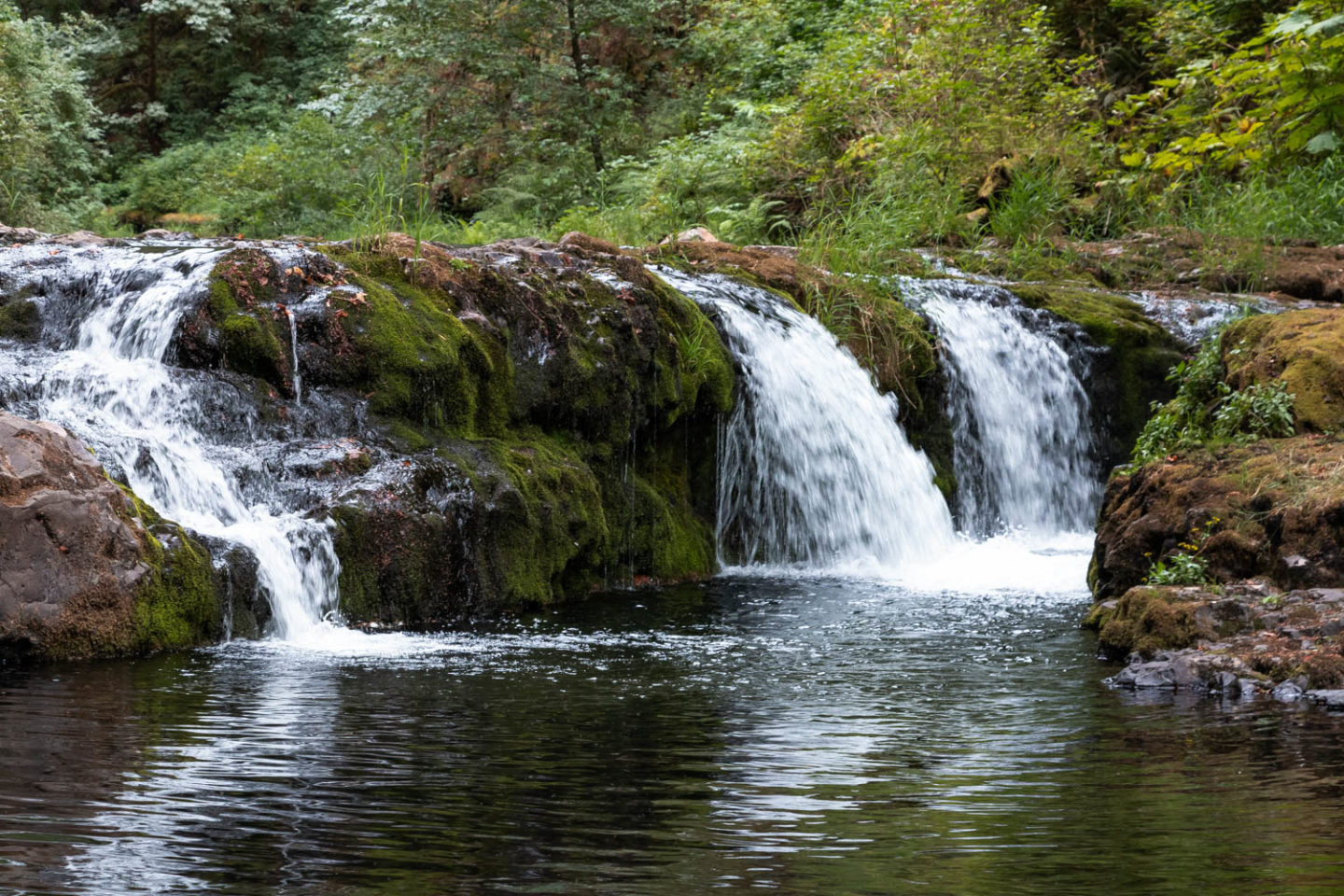 The forest also endured its share of troubles. But thanks to the effort of those few who saw the immense value of its natural resources, the area survived and eventually became a state park.
Today, several scenic trails run along a deep canyon with a gurgling creek in the middle. Offering plenty of ways to enjoy the area, the park is an ideal destination for nature-infused day trips from both Portland and Eugene. 
The highlight of Silver Falls State Park is the Trail of Ten Falls. As the name implies, the 7.2-mile loop path runs past 10 waterfalls that range from short cascades to towering drops.
6. Willamette National Forest and Cougar Hot Springs
1 hour 30 minutes from Portland
Oregonians are known for their love of natural hot springs. No distance is great if they can soak in warm waters originated underground. Located in the Willamette National Forest, nearly 3 hours away from Portland, Terwilliger or Cougar Hot Springs are among the most popular day trips for younger travelers. 
On weekdays, when fewer skinny-dip lovers flock to the site, families with kids can't resist the pleasure of soaking in the hot spring pools, separated from each other by rock walls.
On the way to Cougar Hot Springs, be sure to feast your eyes on the crystal clear water of the Blue River. And if you plan this rather long day trip from Portland, you might as well check out other natural landmarks nearby, such as Sahalie Falls, Koosah Falls, and Clear Lake.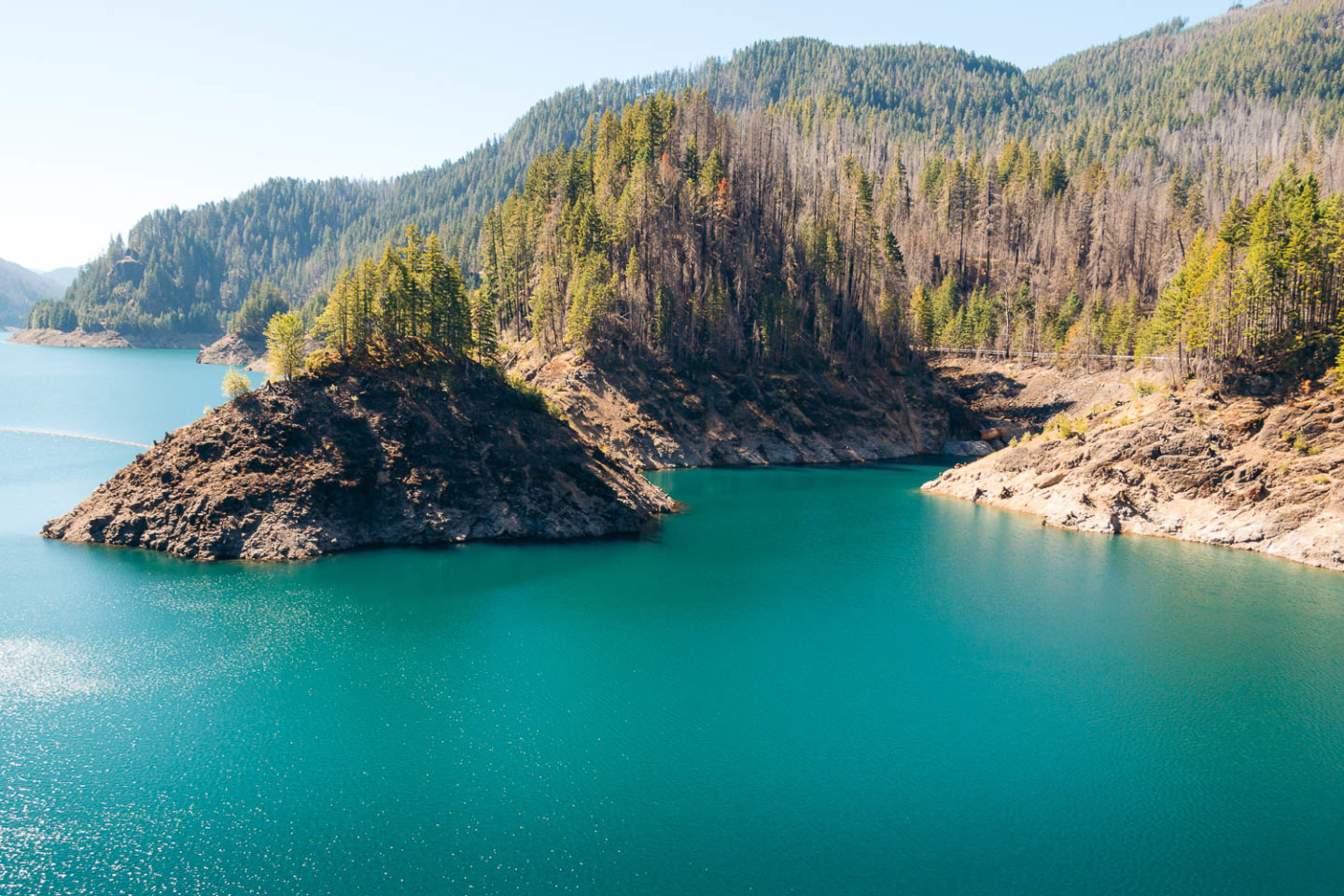 7. Cannon Beach
1 hour 30 minutes from Portland
A small city on the North Coast of Oregon, Cannon Beach has been a favorite day-trip and weekend-getaway destination for the majority of locals and visitors of Portland.
The quintessential coastal town draws attention with its slow pace of life, sandy shoreline, prominent sandstone bluffs, and iconic rock formation. Haystack Rock is among the most popular landmarks here.
For those day visitors from Portland who need a break from sedentary lifestyle of a big city, Ecola State Park offers some panoramic trails and dramatic views of Haystack Rock, a lighthouse, and several isolated beaches.
8. Seattle, Washington
2 hours 45 minutes from Portland
The almost northernmost location of Portland allows its residents to cross the border and spend a day or weekend in Washington. One of the most popular destinations for urban-loving travelers here is Seattle. 
A place where Starbucks took its first steps, the Emerald City is proud of its coffee culture. Nearly 300 coffee shops are scattered around the city, inviting locals and visitors to sample different brands and brews. 
If you are a devoted Starbucks-drinker, though, don't think twice before driving to the SoDo neighborhood and visiting the Starbucks Center, headquarters of the world-famous coffeehouse chain. 
Getting inside, beyond the Starbucks Reserve, however, is not a piece of cake. Not big coffee drinkers and lacking any connections with people who might have work here, we satisfied our curiosity with just a glance at the main office of the wold-famous company from outside.
But thankfully, Seattle has far more interesting things to make your day adventures unforgettable. First things first, admire the view of the city from the Space Needle. At 605 feet, it's one of the tallest structures in Seattle. 
Within a short walk from the Space Needle are the Seattle Center – home to famous museums and exhibitions, – Chihuly Garden and Glass, and the Seattle Aquarium.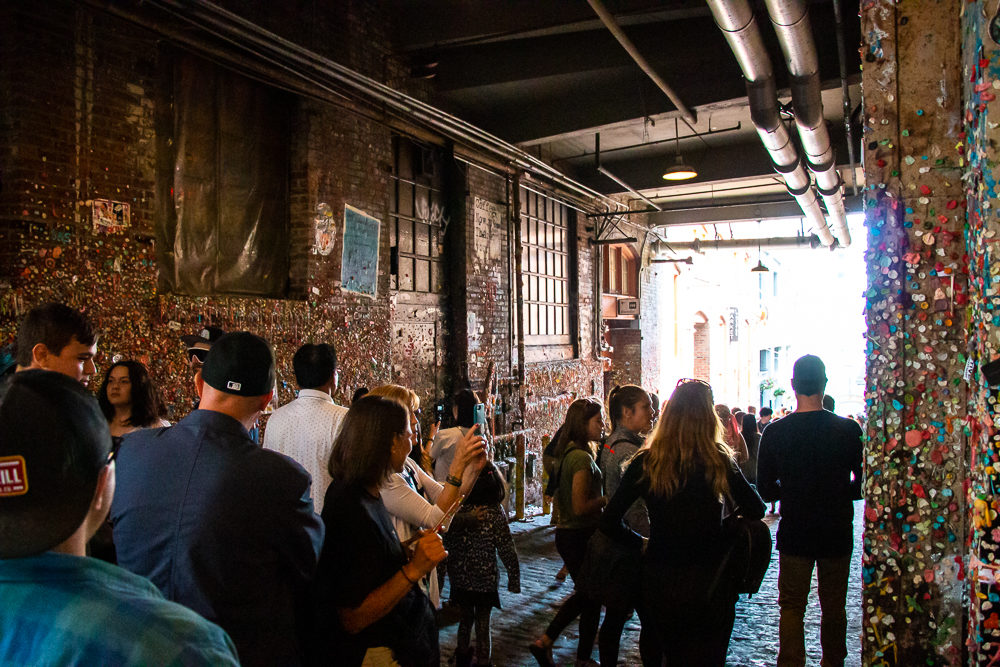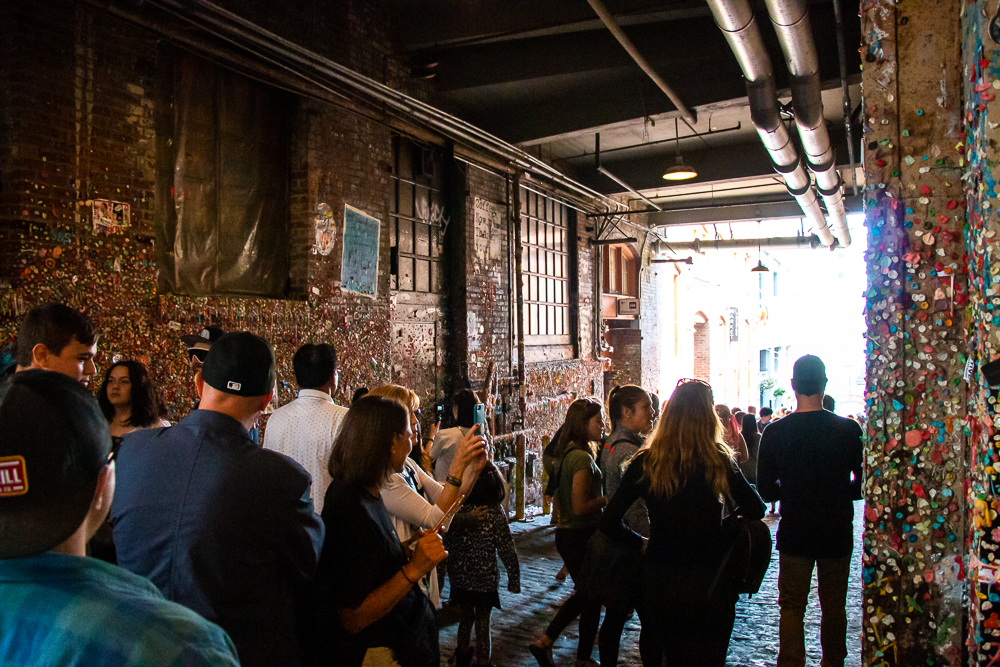 9. Snoqualmie Falls, Washington
3 hours from Portland
Don't assume that the State of Washingtons welcomes only city-loving day-trippers from Portland. Nestled on the outskirts of Seattle, about 180 miles from Portland, Snoqualmie Falls confirms that, like in Oregon, nature is never far away from a city in the Evergreen State. 
The 268-foot waterfall sits roughly 29 miles east of Seattle and is one of the most recognizable attractions in the state thanks to its appearance in TV series Twin Peaks.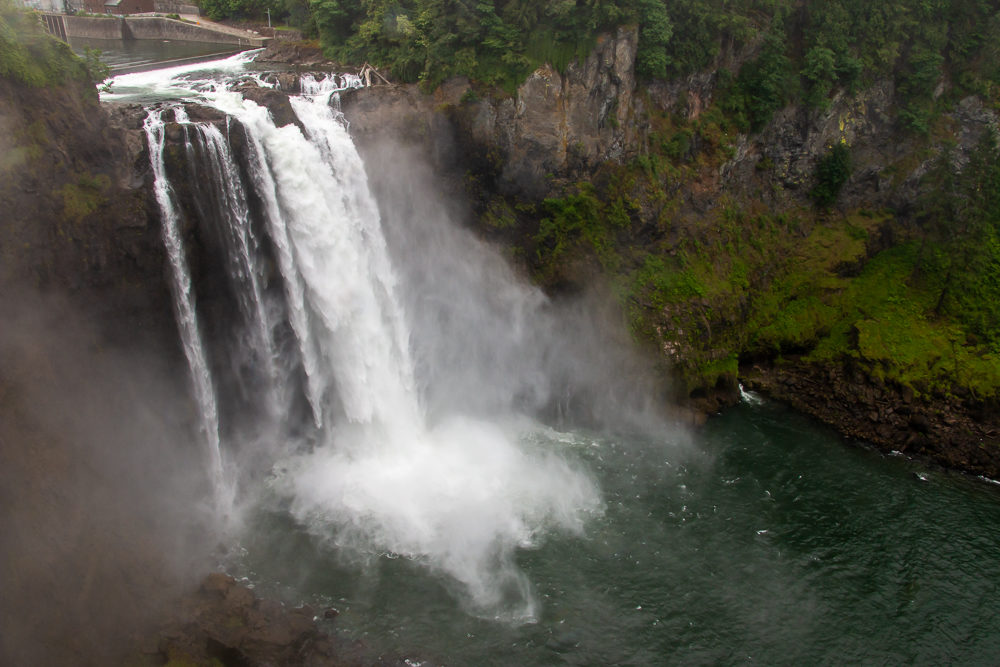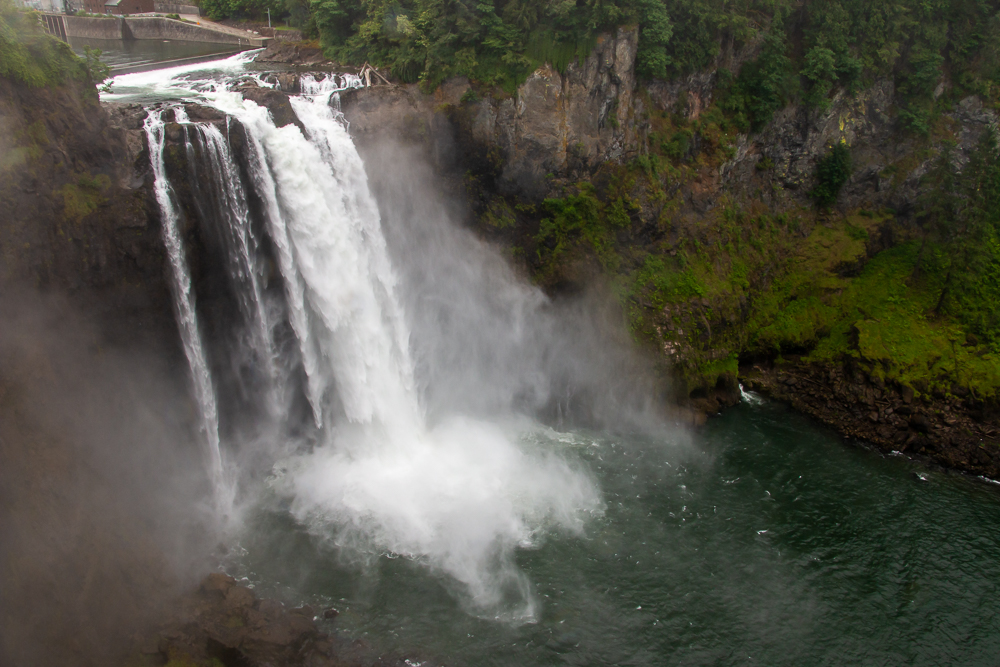 10. Mount Rainier National Park, Washington
2 hours 25 minutes from Portland
Located 138 miles northeast of Portland, Mount Rainier National Park suits better for adventurous weekend getaways. Day trips from Portland all the way to one of the crown jewels of the Washington State are possible as well. The most determined roadtrippers prove it again and again.
But let's be honest, with just one day on your hands, you can see only a fraction of what the park has to offer. Stretched over a 369-square-mile area, Mount Rainier is crisscrossed with a network of scenic trails.
Many of them are long and often require an entire day to complete. But the views of the towering peaks trapped in the thick fog along the hiking trails are the best treats to mountain-searching eyes.
A few years ago, we had only one day to spend in Mount Rainier National Park as part of our day trip from Seattle, not Portland. With a small baby in the back of the car, any long trails were out of the question. 
Instead, we mostly admired the beauty of the park from the Sunrise Road. Occasional roadside waterfalls would stop us in our tracks. A few short trails near the White River Campground let us get up close and personal with the natural jewels of Mount Rainier. 
Travelers from Portland who have at least a weekend to explore the park should hike the Sunrise Rim Trail, Skyline Trail, and Burroughs Mountain Trail. Alternately, camp in the park and see what it looks like late in the evening, when day hikers leave, and at dawn, when only birds disrupt morning serenity.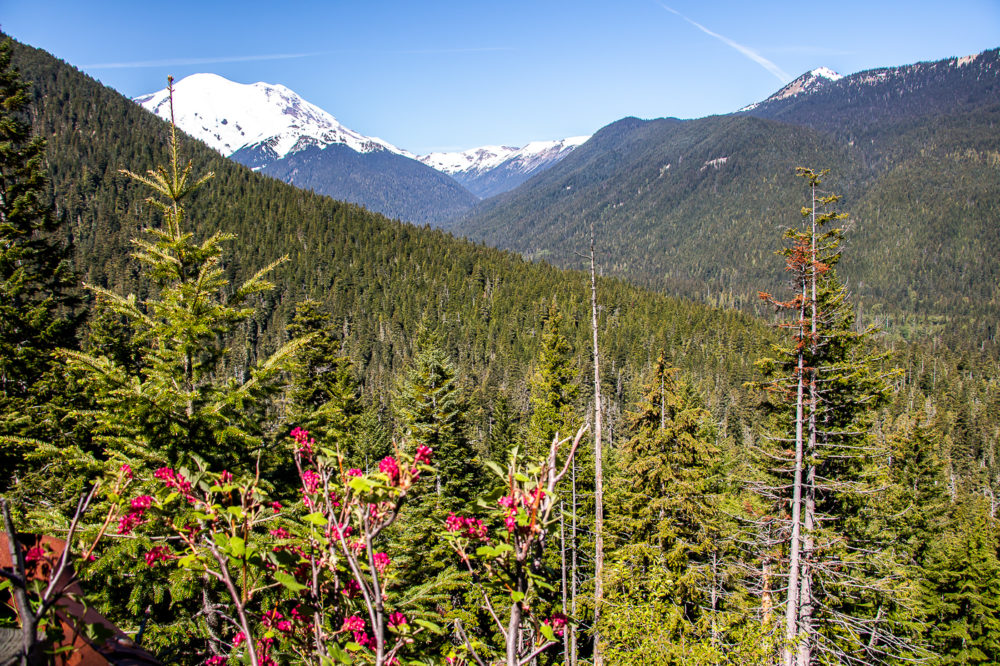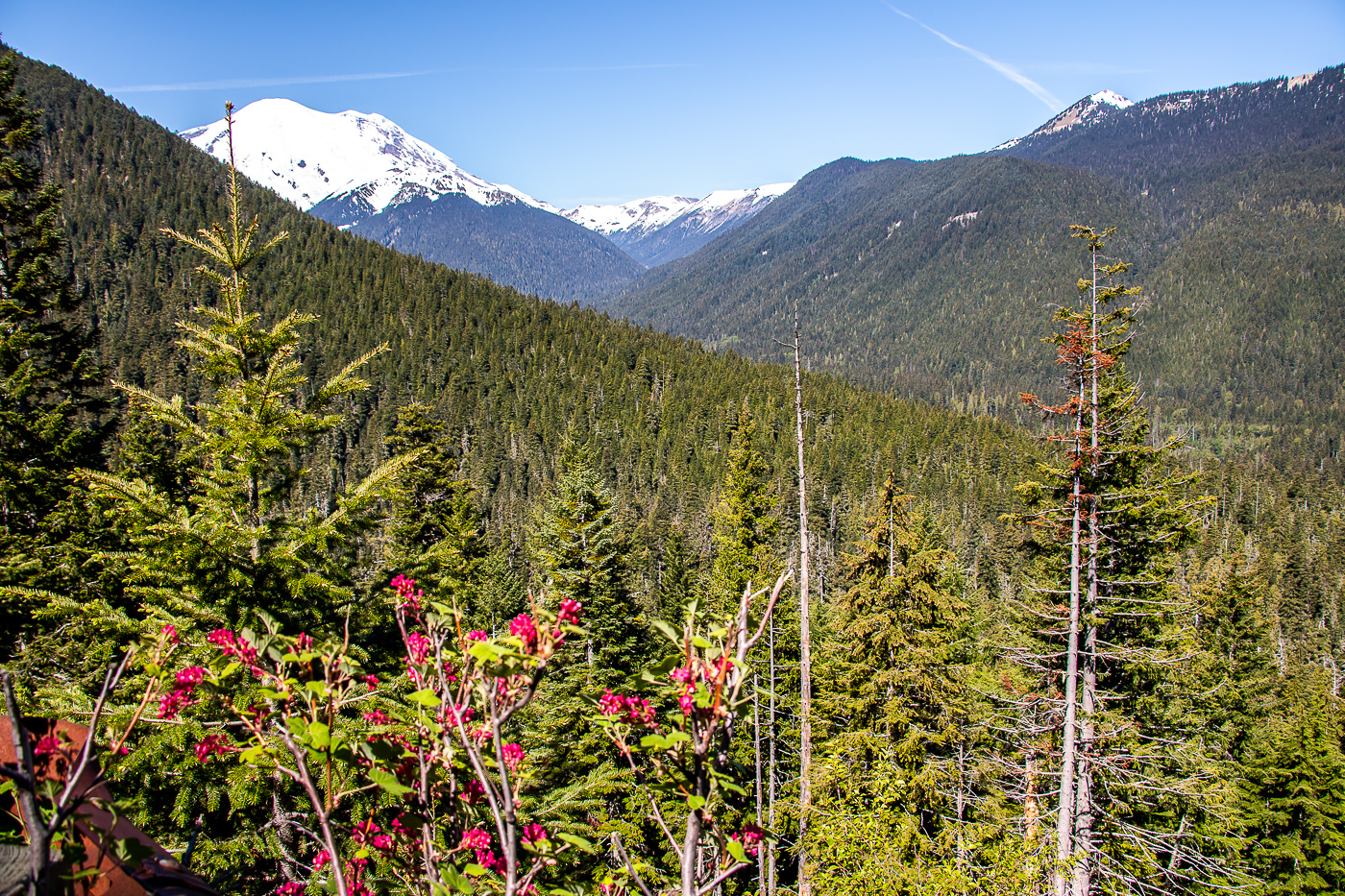 Day Trips and Weekend Getaways from Portland: Map
Ideas for Longer Weekend Getaways from Portland
It's easy to get discouraged by long hours you have to spend in the car to get to some of the above-mentioned destinations. The best solution in this situation is to explore the places closest to Portland during relaxing day trips. Group the farthest destinations and enjoy them at once during longer weekend getaways. 
Here are a few suggestions how you can turn these day trips into longer weekend escapes.
1. Eugene – Willamette National Forest Weekend Getaway from Portland
After spending a day immersed in Eugene – Springfield urban culture, spend the second half of your weekend getaway in the Willamette National Forest. Admire the clear waters of the Blue River, hike to Sahalie Falls and Koosah Falls, and soak in famous Cougar Hot Springs. 
2. Cannon Beach
Cannon Beach is a favorite destination for day trips and weekend escapes from Portland. With more time on your hands, you don't have to see everything in one day. Leave some hikes and beach strolls for the next day. And make sure to check into a cozy cabin or rental house right on the beach. This will improve your coastal experience tenfold.
3. Washington State Weekend Getaways from Portland: Seattle, Snoqualmie Falls, Mount Rainier National Park
This weekend itinerary is the most predictable choice. The distance from Portland to Seattle is not that long, more than manageable for a day trip. But with so many remarkable places nearby, you aim for at least a weekend in the area.
Enjoy the city life and Seattle's immediate surroundings, including Snoqualmie Falls, during day 1. Don't plan anything for day 2 except for Mount Rainier National Park. And remember you still need to end this day adventures back in Portland, more than 2 hours away. So don't overdo yourself.