From Mediterranean-style hammocks to a wide range of wall decors that take root in Arabian weaving traditions and elaborate plant hangers with tassels longer than their base, macrame craft has become an indisputable part of every boho style home.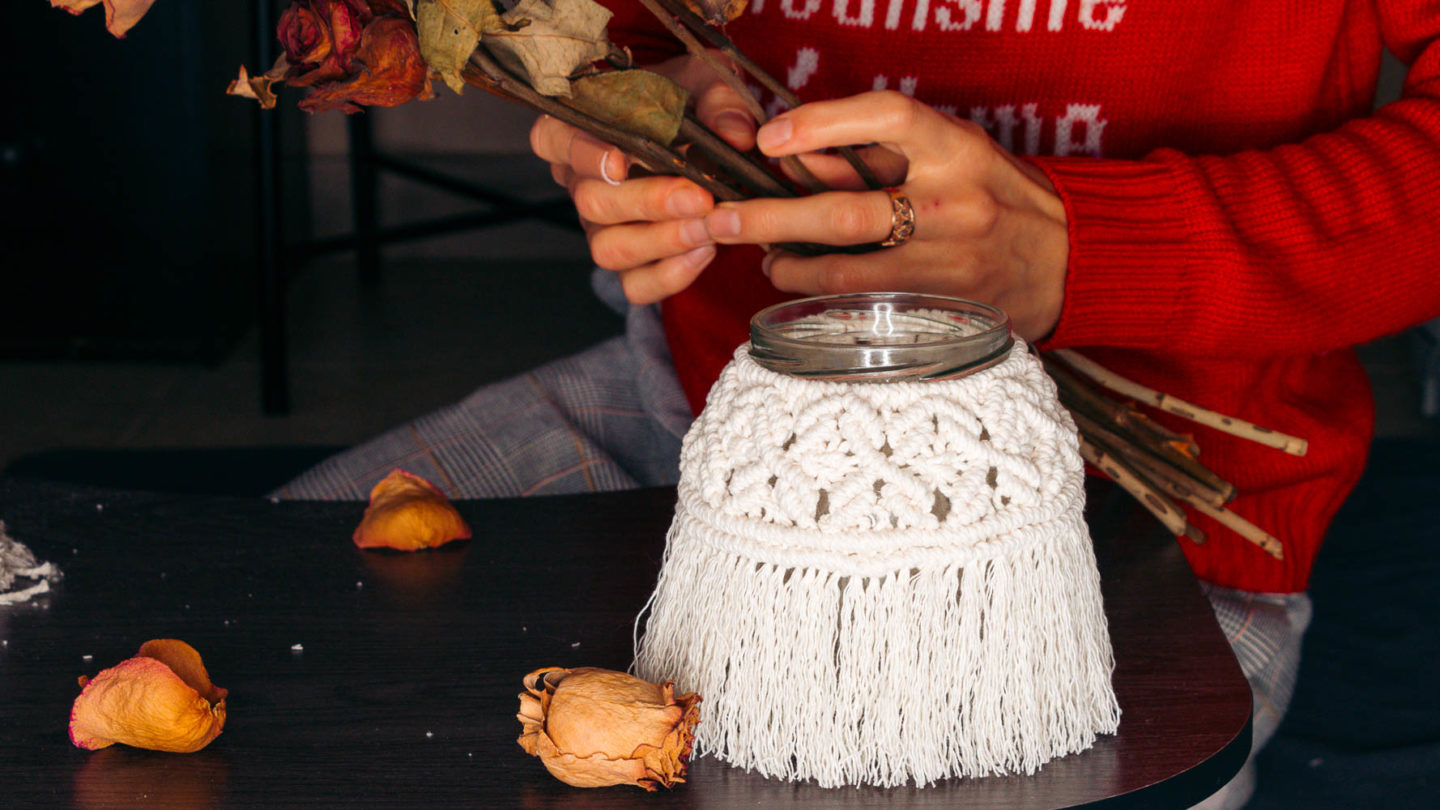 Macrame Craft: 10 Macrame Items You Must Have in Your Arabian-Traditions-Inspired Boho Home
Originating many centuries ago and integrating different, unrelated cultures, macrame art got a second (or third) chance in the past few years. Houses, coffee shops, and even small offices feature at least one item, hand-plaited from normally beige or white cord.
Something about those intricate knots with lengthy empty spaces in between catches the eye. Thick tassels, loose threads, a combination of polished and unfinished details… Macrame art fits perfectly both the modern and rustic environment.
The Origins of the Art of Macrame
Macrame art and craft have surpassed that phase when only a small circle of people, often looked down by society as "dirty hipsters", would tie a few pieces of thread to create a boho item, so simple, yet so exquisite.
While the hipster subculture is often credited with the invention of macrame handmade home decorations and interesting pieces of clothing, the art of macrame dates back to the 13th century. Arabian weavers are believed to be the first to complicate the simple art of knitting. After a long time of using the thread for only practical needs, the Arabs found a new application of their ancient art.
The Victorian Era that saw revolutionary breakthroughs in many aspects of modern life, including the arts, spurred an interest in macrame once again. The intricate handmade macrame craft quickly filled many homes. Macrame was used to make tablecloths, curtains, and bedspreads. Often macrame lace adorned both home wear and party garments.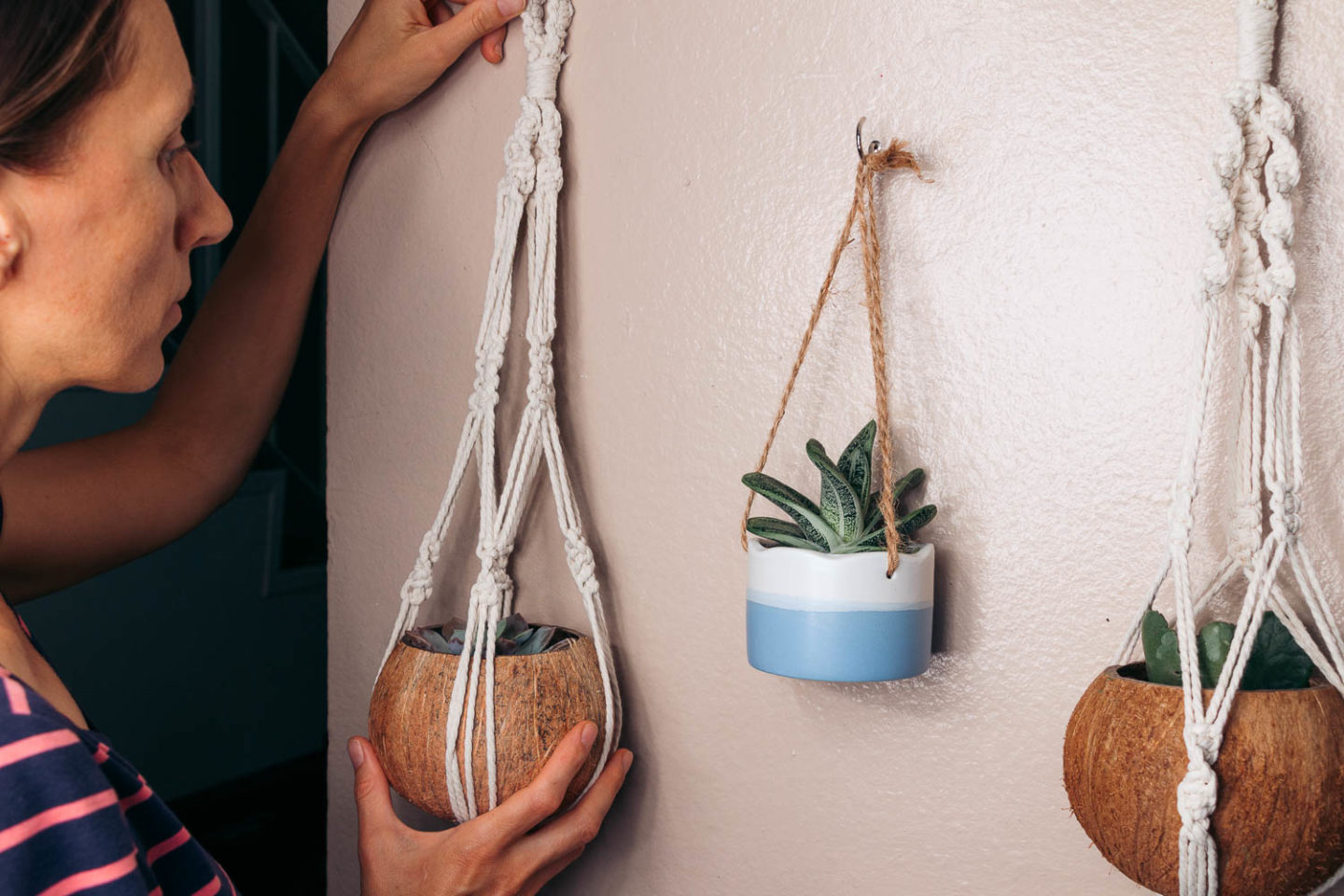 The longing for the elaborate art to decorate the abode, however, faded with the end of the era. A short period of macrame revival occurred between the 1970s and 1980s. This time is also known as the hipster period.
The interest in macrame art and craft resurfaced relatively recently. Elaborate knotted items whether it's a playful plant hanger or a sophisticated 3-tier macrame floating shelf appear in modern, boho-chic homes with lightning speed. Moreover, macrame has expanded its territory, adding jewelry and other accessory items to its collection. And it looks like this trend is going to prevail for a while.
If the ancient Arabian weaving traditions have sparked your interest, here are a few ideas how you can incorporate the art of macrame in your home and transform your abode into a bohemian sanctuary.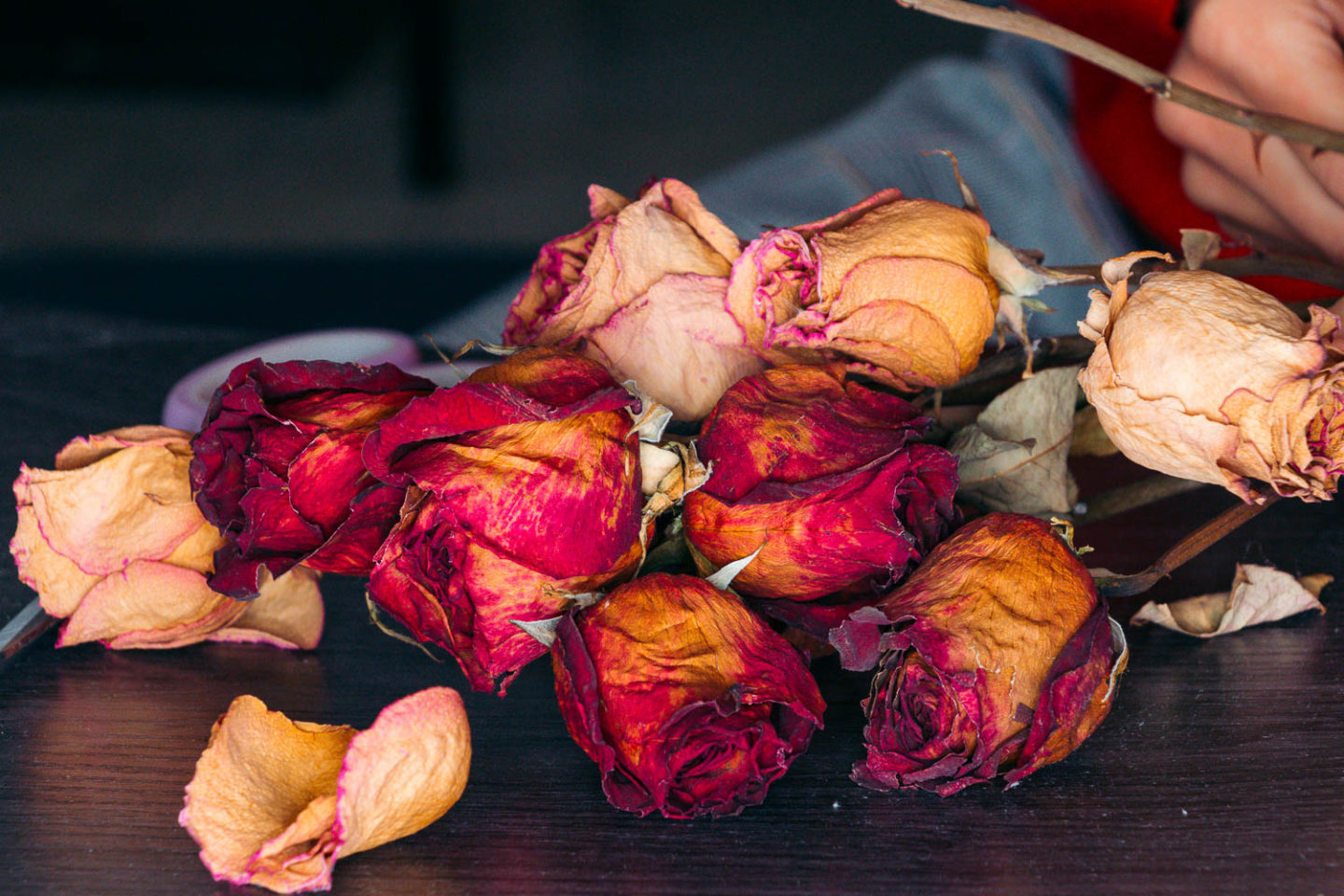 MACRAME IDEAS FOR YOUR BOHO-CHIC HOME
1. Macrame Plant Hanger
By far the most popular macrame items to make or buy, macrame plant hangers instantly transform your home. There is something unique about those suspended planters, often with long tassels at the bottom.
The space looks refreshed with their introduction. Even the darkest corners where your macrame plant hangers reside look brighter. And with all those aesthetic look and bohemian vibe, these macrame items don't need a lot of space, which is ideal for small apartments.
2. Macrame Coaster for a Boho Home
When it comes to aesthetic look, small knitted mats far supersede boring, store-bought coasters. Ranging from flowers to stars, circles, and symmetrical pentagons, the macrame coasters have proved to be a valuable addition to your bohemian home. Eye-catching and practical.
On top of that, a macrame coaster can be used in many different ways. It can serve as a table mat for a cup or plate. You can place a potted flower on one of these knotted creations.
Candles also like to have some coating underneath. So light one of your homemade candles, put it on the macrame coaster, and observe how the dim light illuminates the repeating pattern of the mat.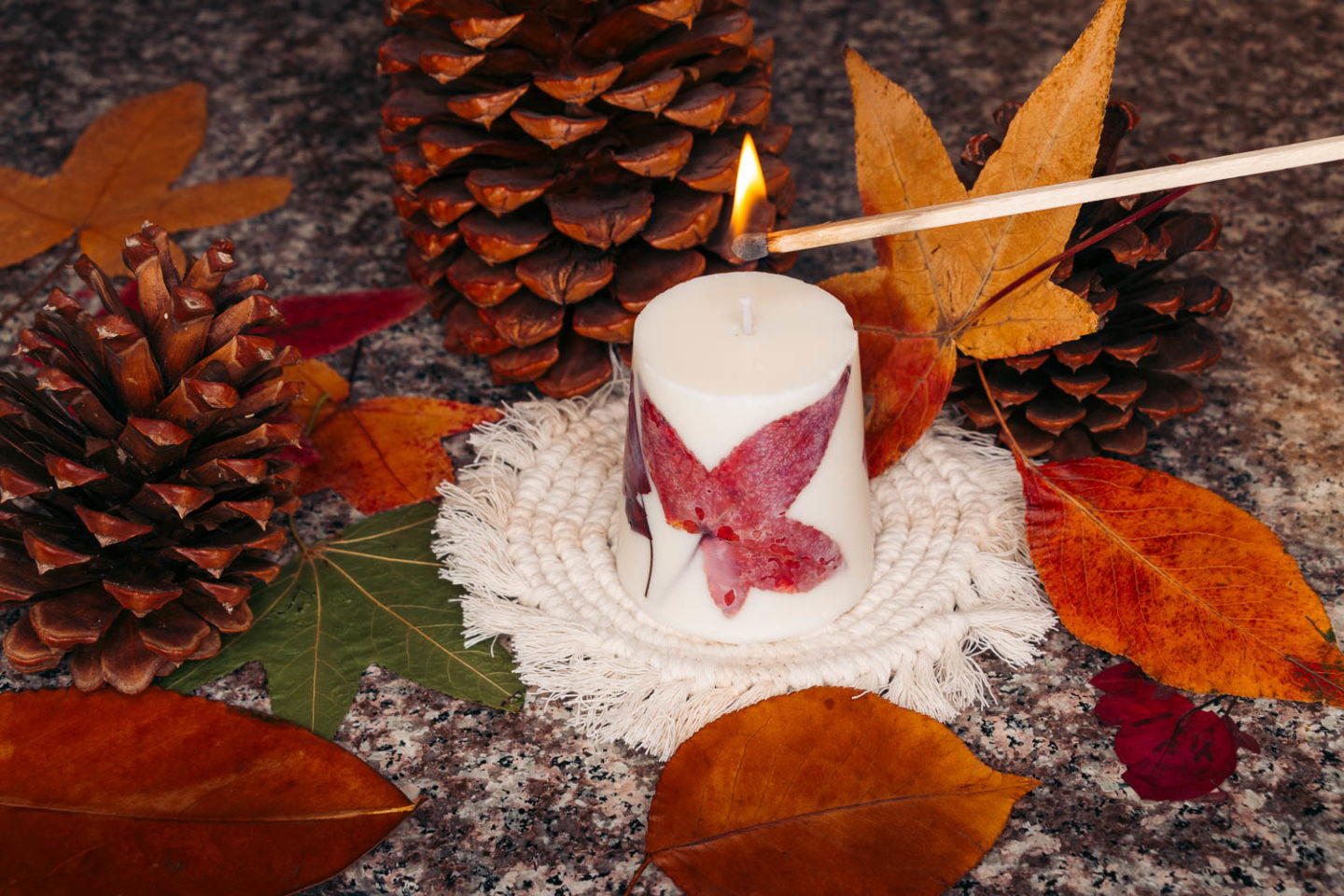 3. Macrame Wall Decor: Boho Dream Catcher, Macrame Tree of Life, Macrame Mandala
Walls are another area to get creative with macrame. In a bohemian home, macrame items replace standard framed wall art. The macrame craft is generously displayed here, often in a complicated multi-piece composition.
The designs of the macrame wall art have no limits. Here you can choose from simple macrame mandalas, personalized macrame dream catchers, various leaf arrangements, or detailed macrame trees of life. With all their complexity and variations, the latter can be a central piece of your boho living room.
4. Macrame Wall Mirror with Macrame Fridge
Macrame wall mirror with a macrame fridge is one of the most practical uses of macrame art. A circular mandala with a short fridge looks charming as a wall decor on its own. But add a mirror to match the size of your macrame wreath, and you get a stunning, tiny masterpiece.
And you can do it yourself. All you need are a thread, a mirror without a frame, a macrame ring, scissors, and a measuring tape. And a little bit extra time, as this project can be lengthy.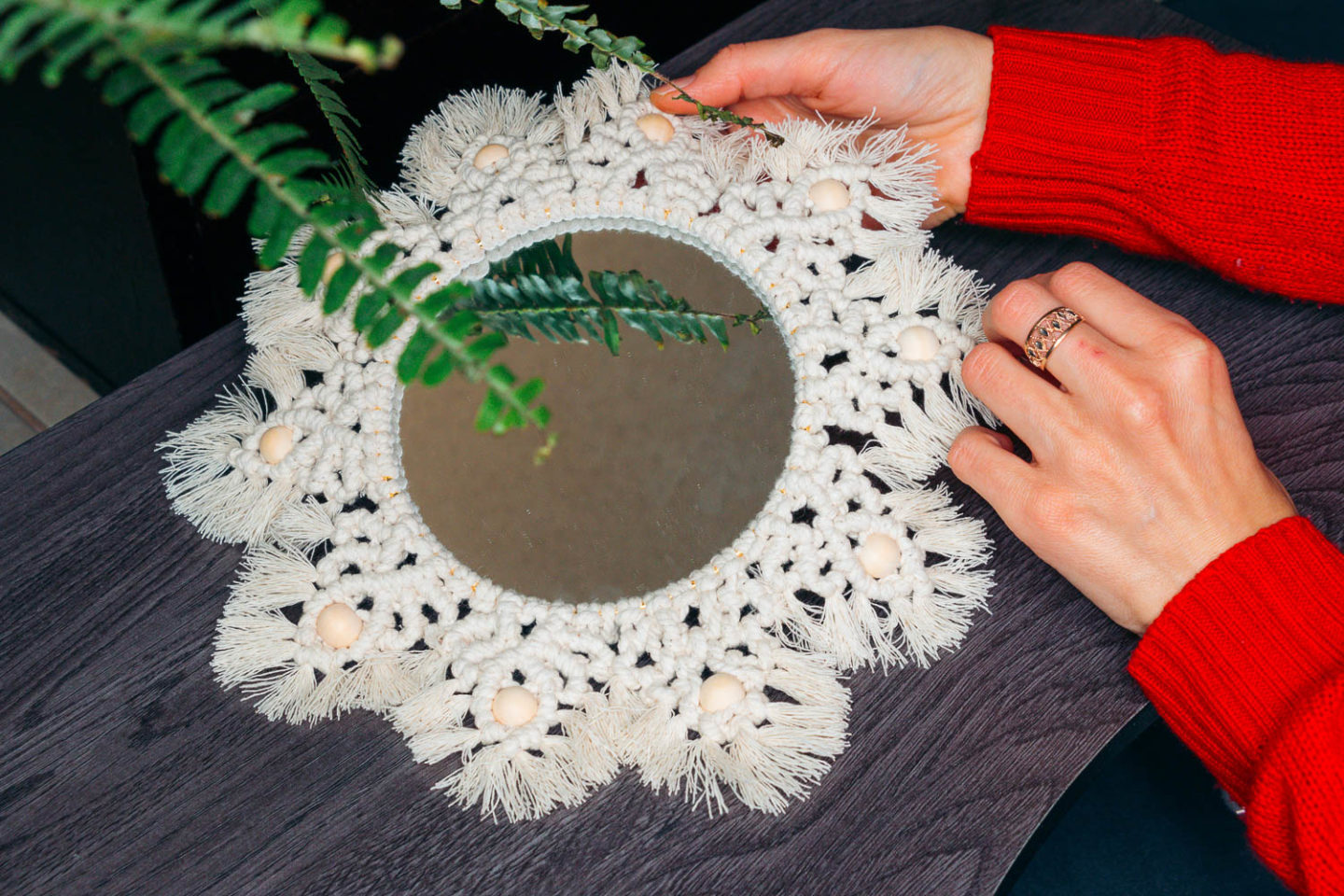 5. Macrame Jar Covers
Macrame jar covers are easy to make and can be used for multiple purposes. Placing a tea candle inside the jar wrapped in an elaborated macrame veil is by far the most popular use. The soft candle light protrudes through the complicated patterns of the macrame cover, creating different shadow shapes.
Depending on the size of the jar, you can use it as a vase for dried flowers. The two components complement each other and are the finest example of the simple boho style decor.
6. Macrame Lantern
For bohemian style lovers, take your enthusiasm for suspended macrame decor items to a new level. Instead of just placing your boho candle holders on a table or shelf, transform them into hanging macrame lanterns. Insert your favorite candle inside and enjoy the soft light illuminating the room from above.
7. Macrame Hat Hanger
Organize all your wide-brimmed hats with a bohemian hanger. One of these macrame hangers can fit two or more hats. Arranged vertically, it doesn't take a lot of space on your wall, but instantly frees up extra room in your closet.
Similarly, you can use this macrame hanger to display your guitar or any other items that are ought to be put on view.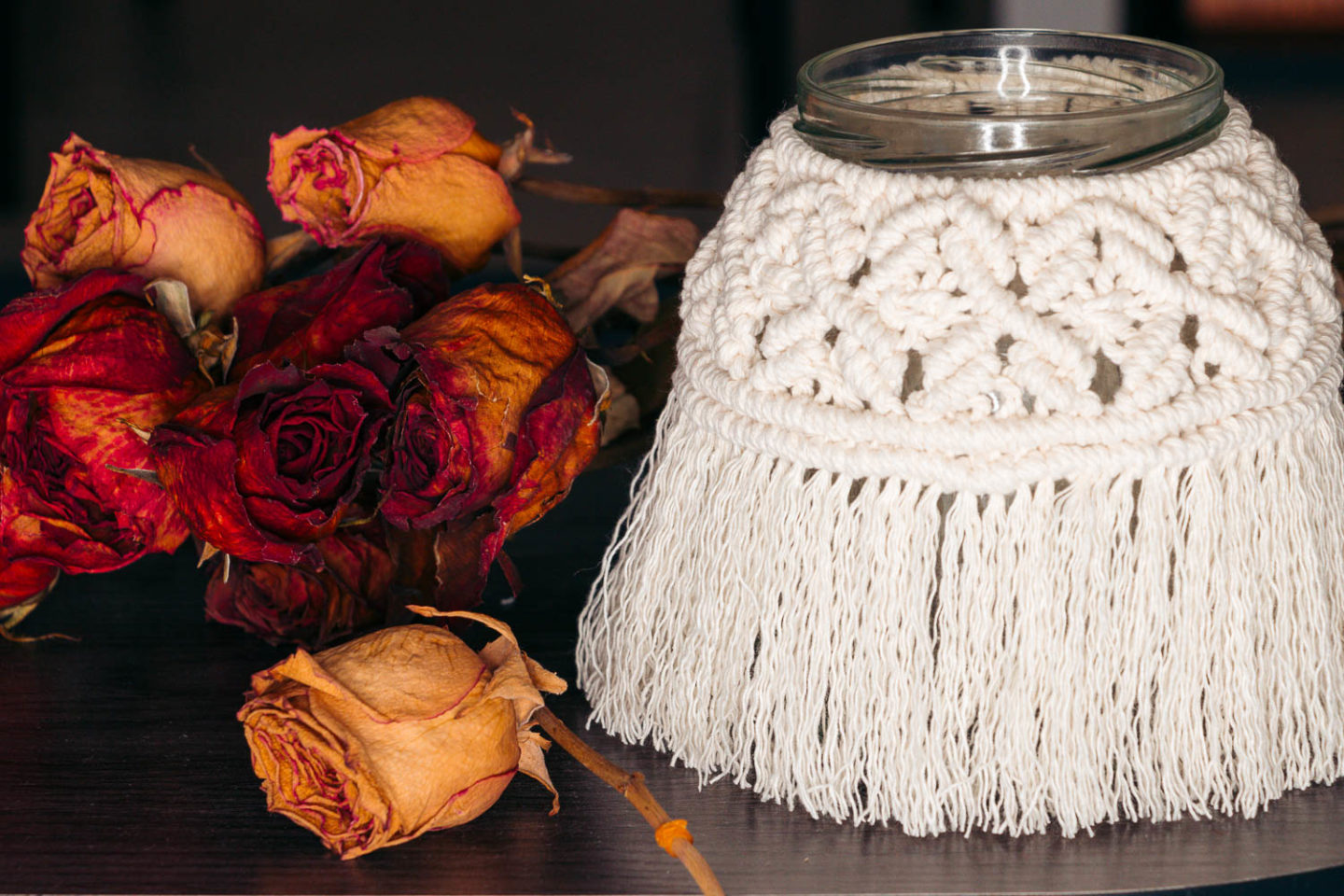 8. Macrame Hammock and Macrame Swing
I've been aching to make these two items for a while. Simple and sophisticated, they are the epitomes of the bohemian style and can be used in any house.
The time when macrame hammocks symbolized a luxurious lifestyle has gone. Today anybody can make or buy one of these inventions, originated in Central America, and enjoy it in her bohemian adobe on the other side of the world.
9. Macrame Floating Shelf
Macrame floating shelf requires a little bit of work, if you make it yourself. But the result will put you straight into the bohemian-style-expert league. This macrame masterpiece is as versatile as the rest of the items on this list. You can use different knitting patterns, make it simple with one layer or as complicated as a three-tier shelf.
10. Macrame Table Runner
Less is better? True. But in the case of macrame table runners, more is better. One overhanging runner conceals any scratches (we got many of them) on your table, simultaneously adorning your living room in the best boho style traditions.