Nalisniki or Belarusian stuffed crepes with sweet filling is one of the most favorite deserts in Belarus.
Travel Inspired Recipes: Vegan Belarusian Stuffed Crepes – Nalisniki
Nalisniki or Belarusian stuffed crepes are a variety of Belarusian pancakes. While the pancakes are popular all over the world, Belarus has long history and traditions associated with this dish. The Belarusians use all kinds of flour in their pancake recipes and eat this dish any day of the week. On weekends and holiday, the locals stick to a fancier version of the pancakes – nalisniki or Belarusian stuffed crepes.
I grew up eating nalisniki on every national or family holiday. Usually we asked our mom to make these Belarusian stuffed crepes with sweet filling on weekends, which she did to our delight. First watching how my mom skillfully flipped over the crepes, slightly frying them on both sides, I soon learned how to make them myself. After that every time when there was more cottage cheese in our refrigerator then we could eat before it went bad, it was time for nalisniki. Often these Belarusian stuffed crepes replaced the whole meal, which we didn't mind at all.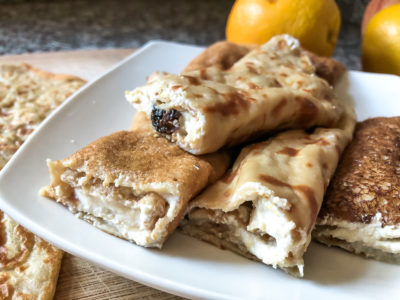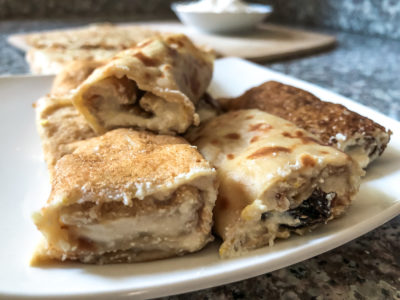 What are Nalisniki or Belarusian Stuffed Crepes?
Belarusian nalisniki are thin pancakes filled with sweetened curd and rolled into a tube. Based on the occasion, the Belarusians also use savory fillings such as meat, mushrooms, and cabbage for their stuffed crepes. The latter versions of nalisniki are, however, not as popular as the crepes with the curd. The original recipe of Belarusian stuffed crepes (for the kids, it's always only nalisniki) asks for simple ingredients: flour, eggs, milk, sugar, curd. The Belarusian eat their stuffed crepes as desert or breakfast with tea or milk.
I rarely follow the recipe to a T and usually customize it to suit my taste. As expected, I substitute the non-vegan ingredients in the original Belarussian stuffed crepes recipe for vegan. So tofu comes in handy in place of the curd. To replace eggs, I use ripe banana. Unsweetened applesauce, yogurt, silken tofu, or ground flaxseeds can work as well. For frying and baking, I always use coconut oil, as it's highly resistant to oxidation at high heat.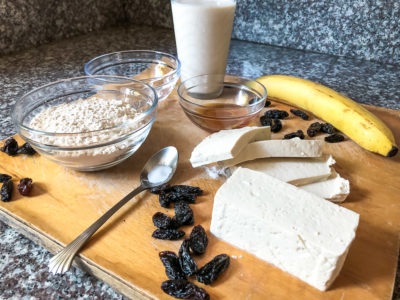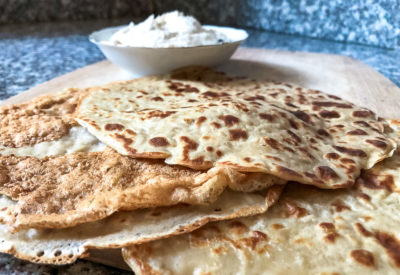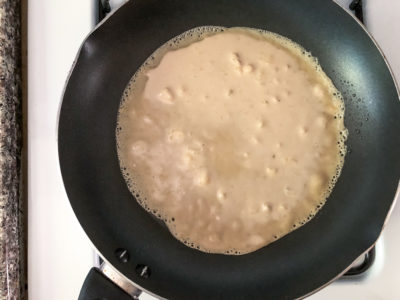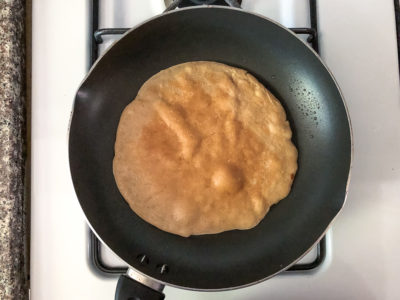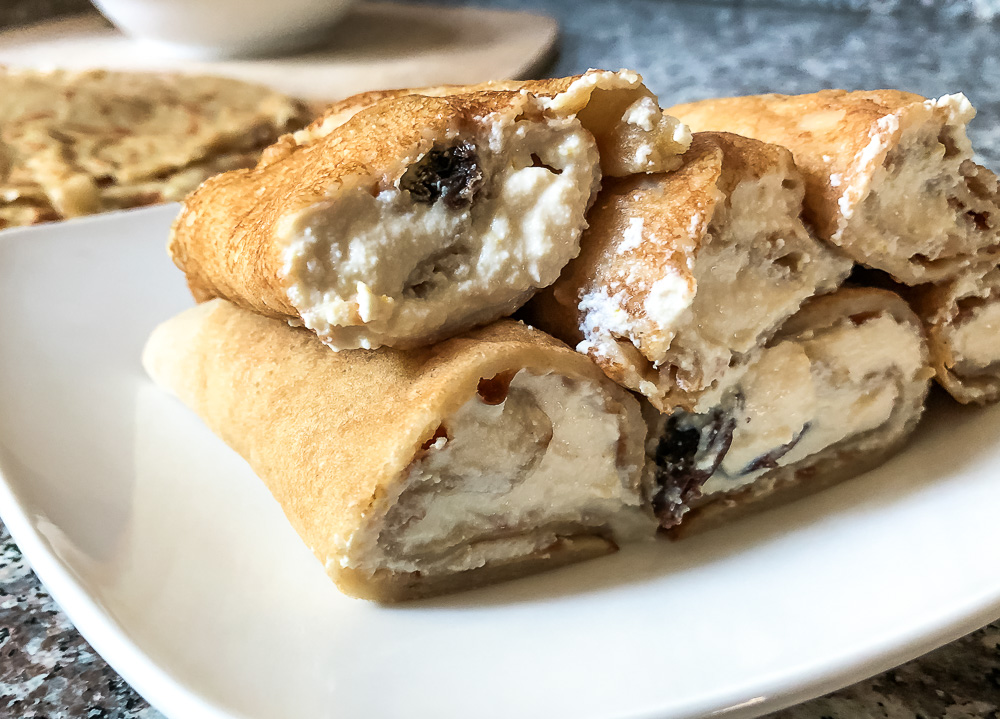 VEGAN BELARUSIAN STUFFED CREPES (NALISNIKI) RECIPE:
Prep time: 15 minutes
Cook time: 40 minutes
Yield: 4-6 servings
Ingredients
Crepes Batter
1 cup flour
1/2 cup mashed banana
2 cups plant-based milk
1/4 teaspoon salt
1 tablespoon honey (optional)
3 tablespoons coconut oil
Filling
1 block firm tofu (16 oz)
1/4 cup plant-based milk
1 1/2 tablespoon honey
1 teaspoon vanilla extract or orange zest (to diminish the smell of soy in tofu)
A handful of raisins (optional)
Directions
In a large bowl, stir together the flour, salt, honey, and banana. Start adding milk little by little and whisking well to avoid lumps.
Prepare the filling. In a food processor or blender, blend the milk, tofu, vanilla extract, and honey until smooth. Add the raisins and mix with a spoon.
Grease a non-stick crepe pan with coconut oil, heat it over medium heat. Pour a little bit of batter, so it covers the pan. Make sure your pancakes are not too thick. Fry for a few minutes until slightly brown and carefully flip over. Fry on the other side for about a minute, remove from the pan, and place on a big plate. Repeat with the rest of the batter, occasionally greasing the pan if needed.
Spread thin layer of the tofu filling onto one crepe and rolled it in a tube. Do the same with the other crepes.
Heat a little bit of coconut oil in a pot, place vegan nalisniki in it, and let them simmer for 15-20 minutes over low heat.
Serve your vegan Belarusian stuffed crepes hot or cold on their own or with syrup or vegan sour cream.
Tips
You can use sugar instead of honey for your vegan nalisniki. Be sure to use more sugar though, since honey is sweeter and moister. Generally, 1 tablespoon of sugar is equivalent to 2 teaspoons of honey.
Check out other travel inspired recipes here.