Grandma's Cozy Farmhouse is the epitome of hospitality and conviviality that defines a perfect Airbnb stay in a small town in Idaho.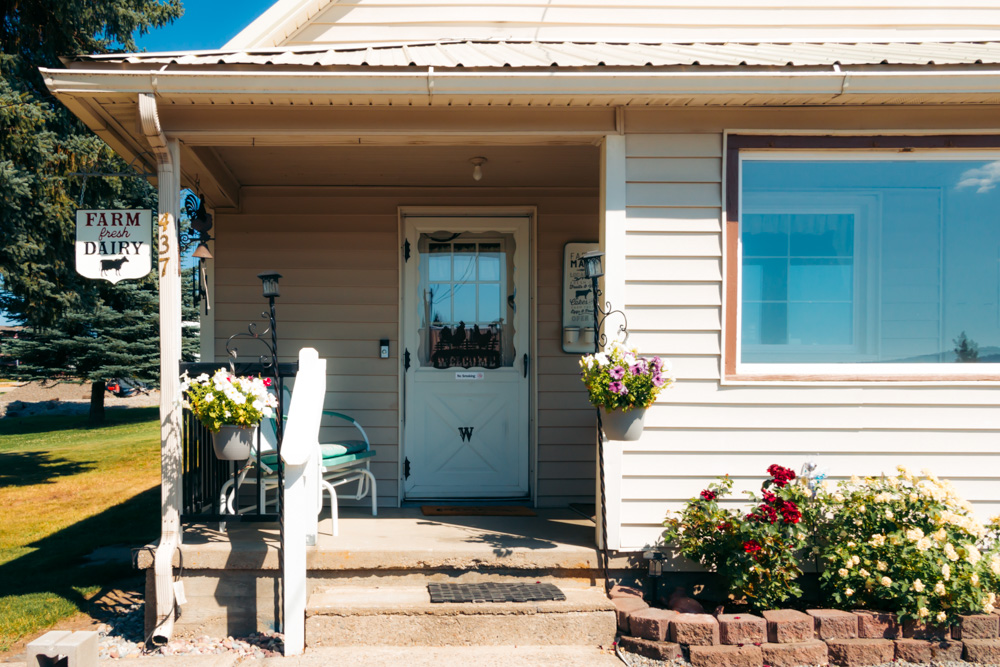 Grandma's Cozy Farmhouse in Pinehurst, Idaho, is All You Need for an Ideal Airbnb Stay
Airbnbs are still a fairly new territory for us. Sticking mostly to budget accommodations, this type of lodging is slightly above what we prefer to spend for a roof over our heads. Lately, however, we've been gravitating to slow travel. I guess all travelers eventually reach that point when spending more time in one place feels just right.
With this newly-rediscovered way of traveling came a slightly surprising urge for staying at unique Airbnb rather than hotels. Under the word "unique", I really mean peculiar places. From a modern flat in downtown Los Angeles to a camper van on the outskirts of Joshua Tree National Park, an Airbnb stay can be an adventure on its own.
In the small town of Pinehurst, Idaho, such a memorable experience awaited us at Grandma's Cozy Farmhouse. Decorated just like your grandma's house, this Airbnb takes you back in time and reminds you of your own childhood. And even though I never met Gloria, a grandma behind this cozy farmhouse, in person, she evoked pleasant memories of my own granny.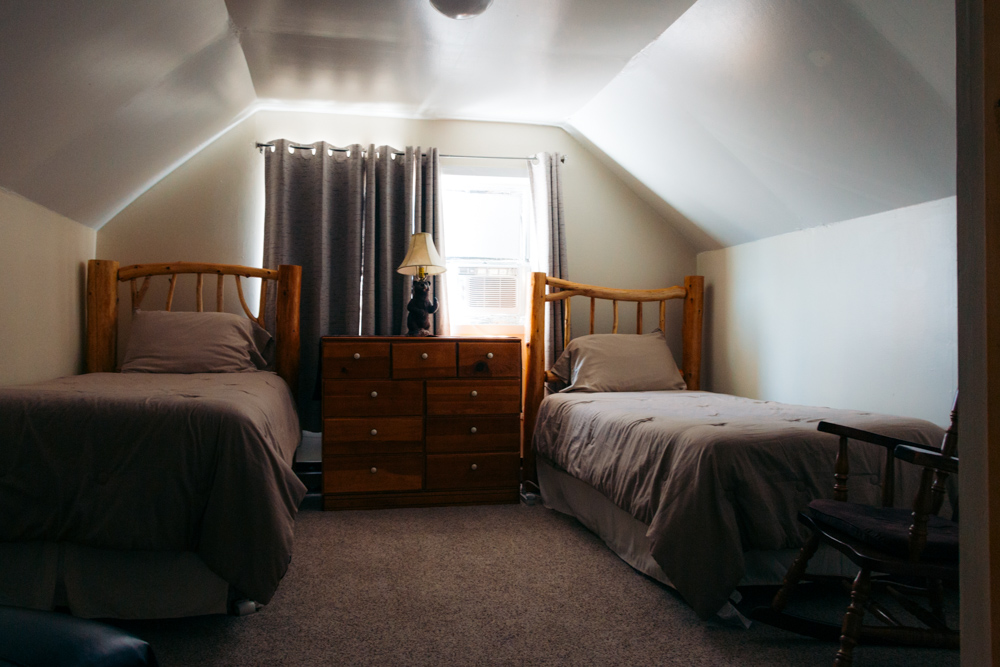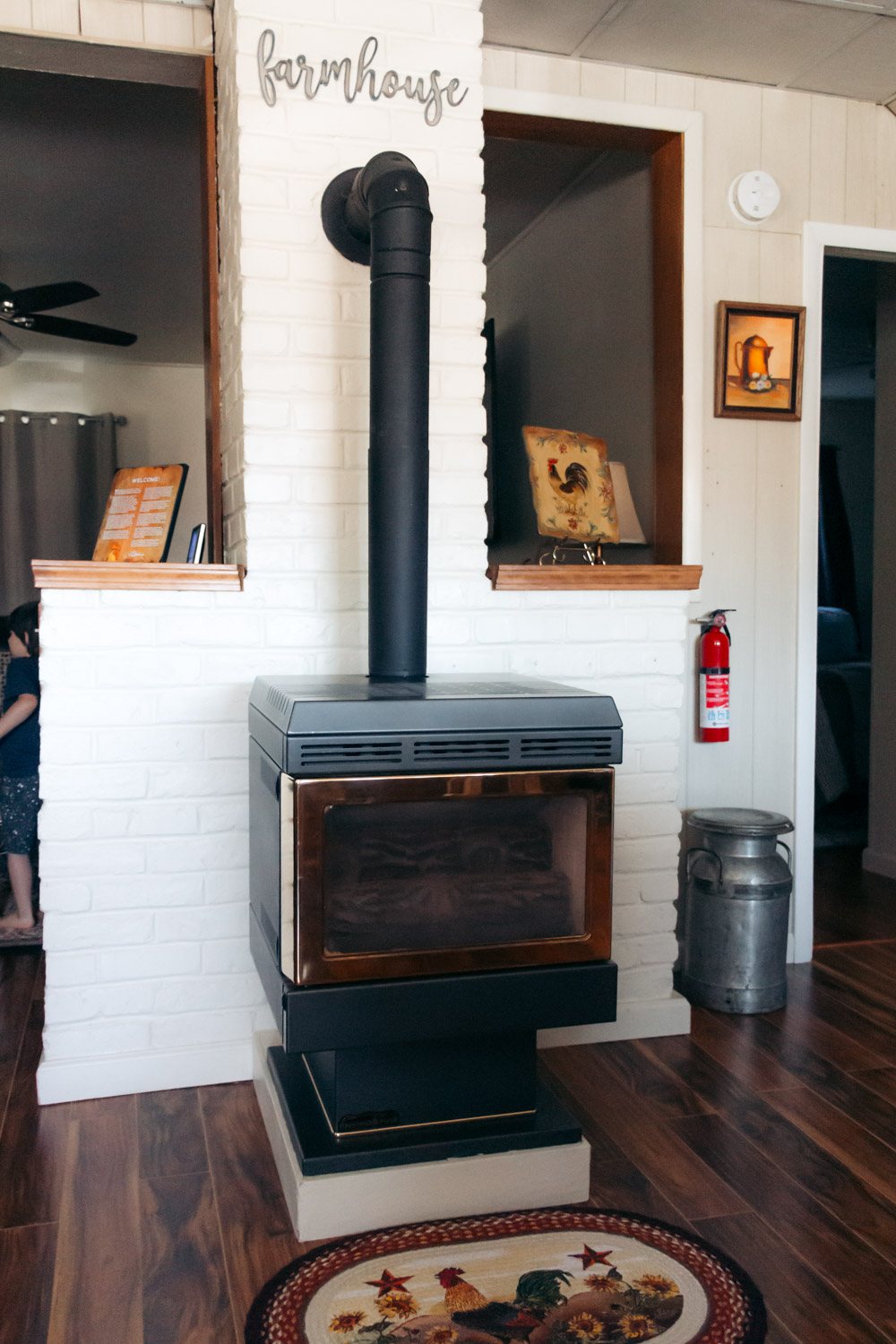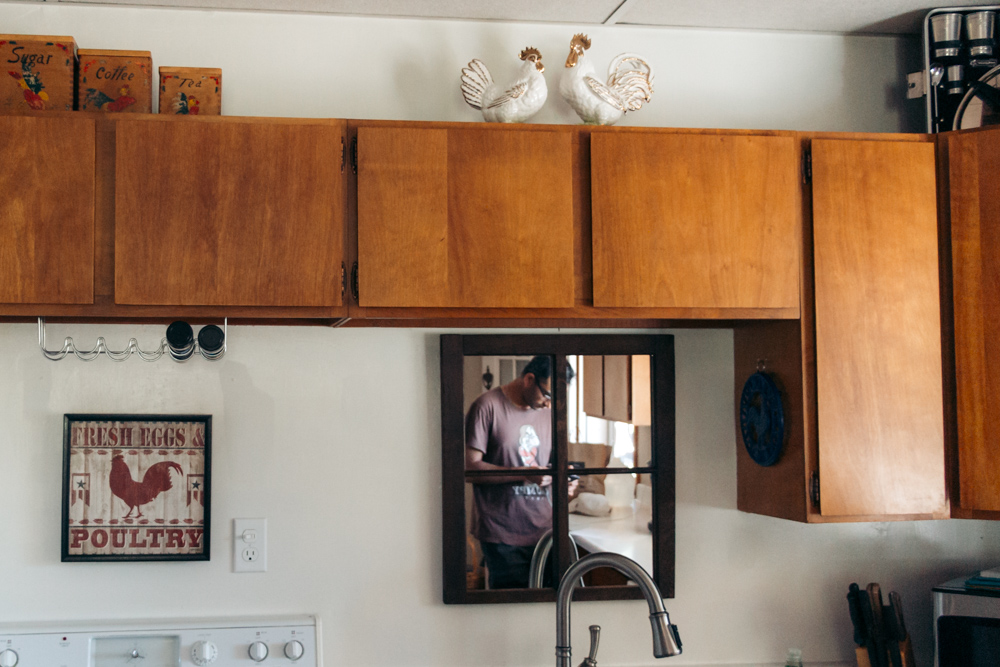 Getting to Grandma's Cozy Farmhouse
Nestled in the small town of Pinehurst in the Silver Valley, Idaho, Grandma's Cozy Farmhouse feels a world away from the hustle and bustle of the city. Yet it's only a stone's throw away from a local shopping center. Kellogg, a slightly bigger city with some interesting landmarks, is only 6.5 miles away.
The farmhouse behind a gate with a moose on it is located on Old Farm Road. This remote area is a bit of a challenge to get to. Foreseeing that, Gloria sends a text message with detailed instructions on how to reach the farmhouse.
Once you enter through the gate, which the Airbnb's owners keep open for their guests, take the first drive to the left. Grandma's Cozy Farmhouse is the first house on the left.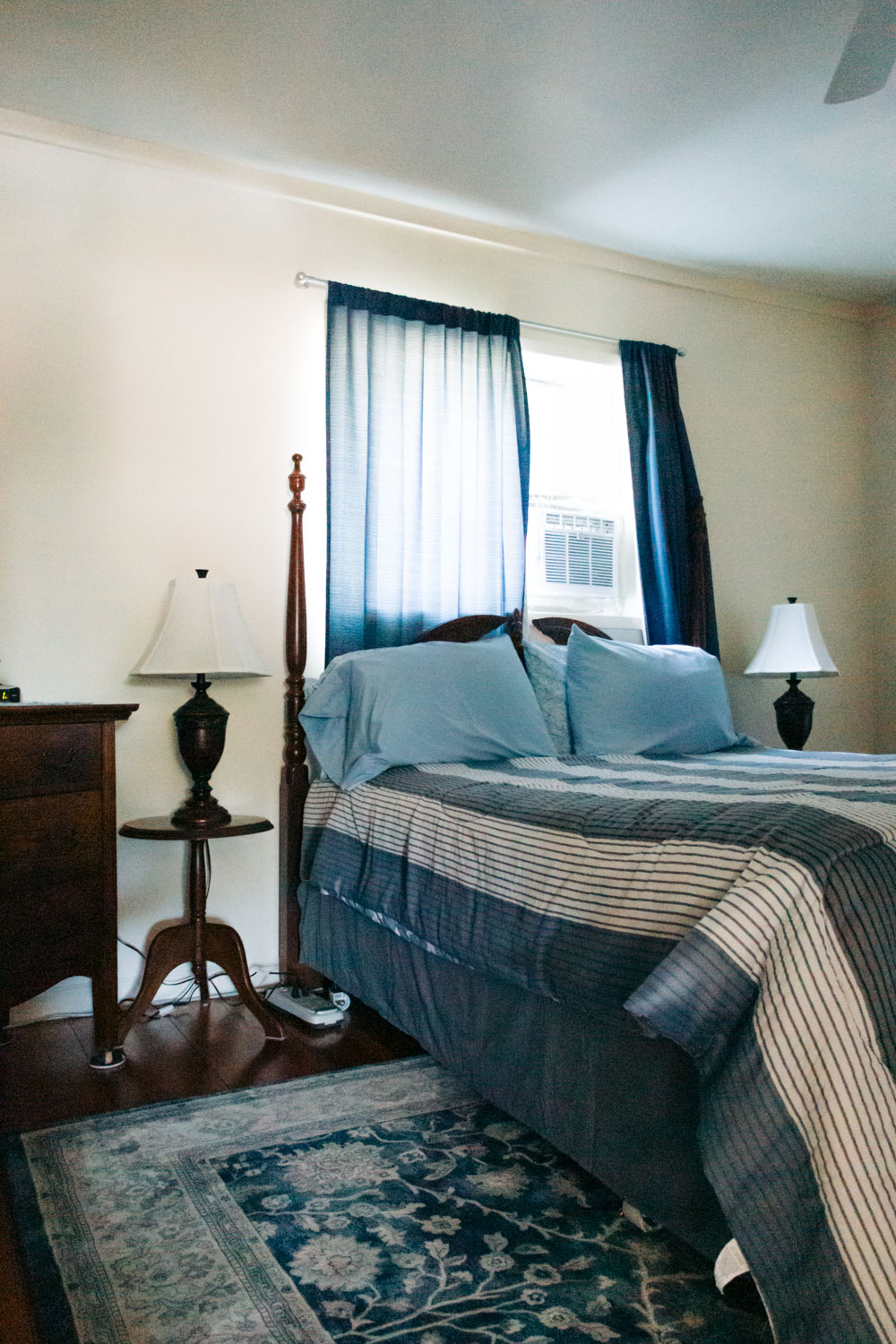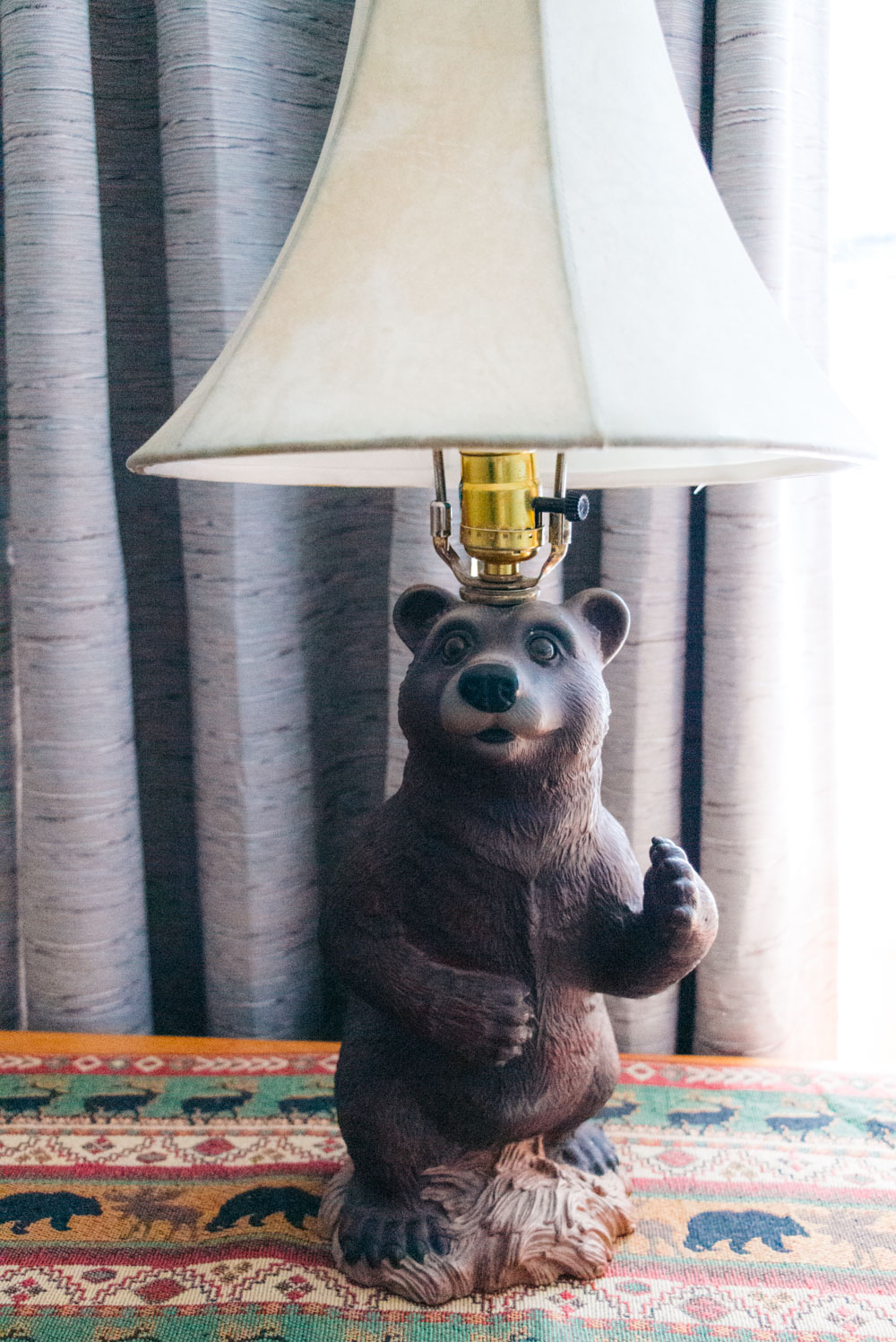 Inside Grandma's Cozy Farmhouse
As soon as you enter the cottage, you instantly know why the place is called Grandma's Cozy Farmhouse. Indeed, the warmth and coziness prevail here. From snug knitted slippers stored in a low wicker basket by the entrance door, to homemade cookies sitting in a glass container on the table, and a handwritten welcome note on the kitchen counter, every detail in the house speaks about thoughtful and caring character of grandma we never saw, but felt like we knew.
The kitchen is the main place where the magic of this abode unveils. The place is filled with images of roosters. The painted and porcelain farm birds welcome you to the house and adorn cabinets and walls of the kitchen. A few bottles, thoughtfully displayed at the top of a kitchen wall cabinet, add a slightly modern twist while at the same time keeping a rustic vibe intact.
The same attention to details exists in adjacent living room. Here, the rustic feel is preserved by an old sewing machine desk converted into a table, potted and artificial flowers, and decorative wooden board with history of Grandma's Cozy Farmhouse.
At the same time, the room doesn't steer clear of modern furniture. A large TV and black leather massage chairs fit perfectly, adding a stylish blend of new and old.
Bedrooms (one downstairs and two upstairs), however, keep that minimalistic style that make you adore Grandma's Cozy Farmhouse even more. Everything has its own place. Cozy beds, vintage nightstands, table lamps with emphases on classic interior, a few cupboards… Not too many pieces of furniture, but just enough to feel relaxed and comfortable.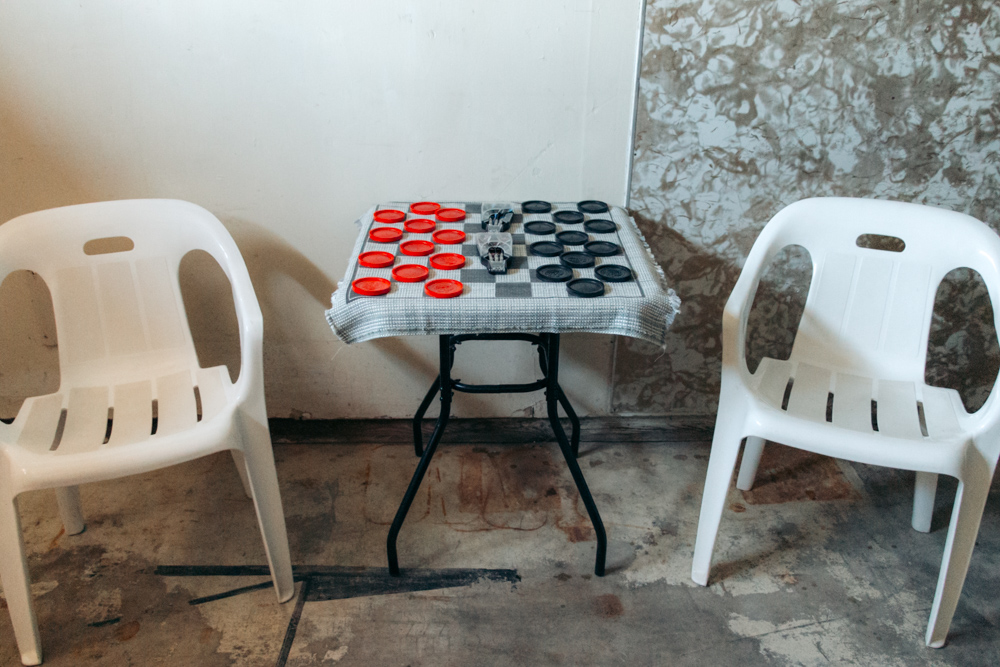 Garage is a New Playroom
A humble garage, though, surprised us more than any other rooms. Transformed into a playroom, the place adds a new definition to an Airbnb stay and family vacation. You won't find any electronic devices or even sport gear here. Instead, darts, target shooting games, and checkers fill the spacious former garage.
Thanks to this little transformation, Grandma's Cozy Farmhouse entertains its guests on a hot summer day when all you need is a shady spot and during the colder seasons when the weather is rather troubling to stay outside.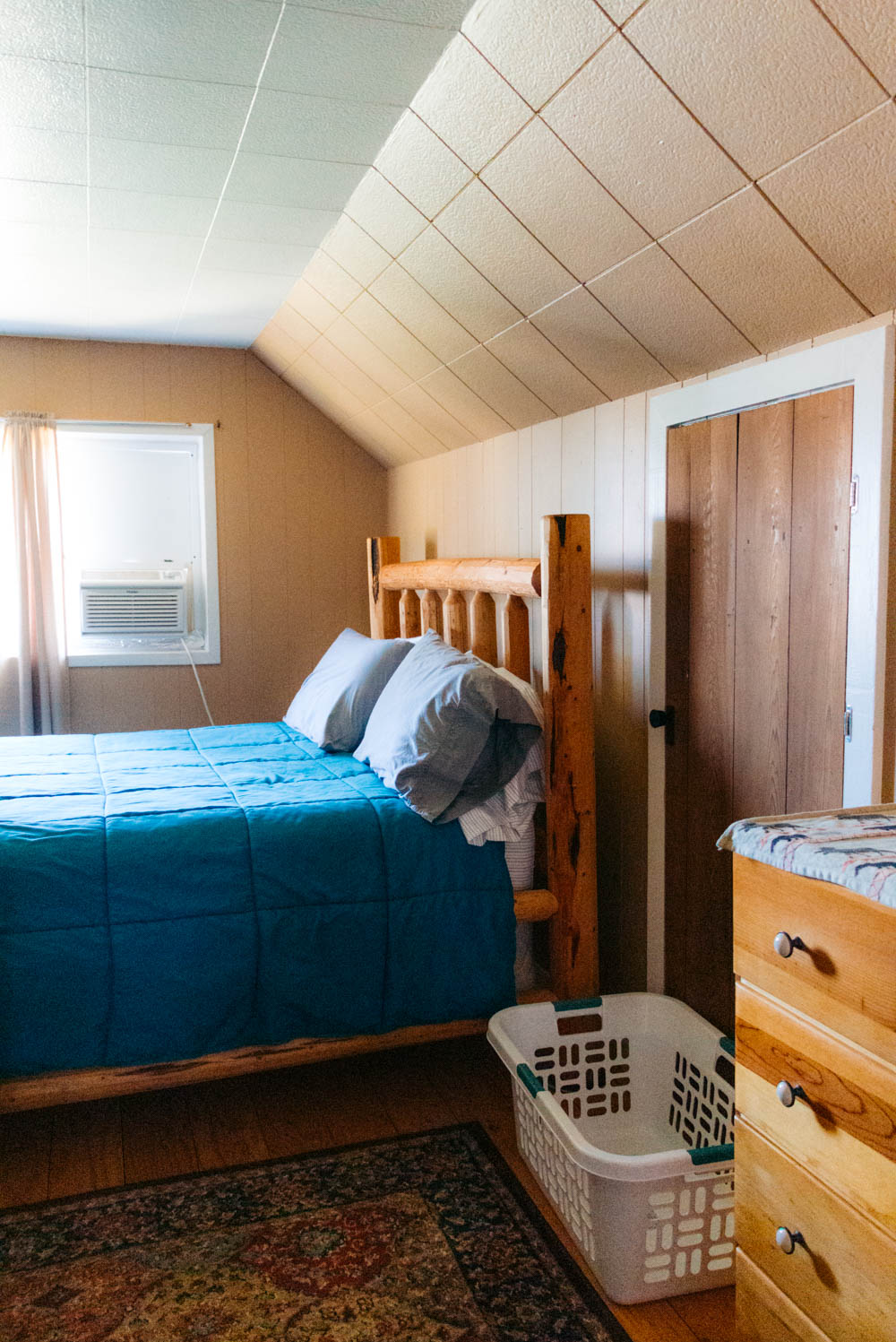 Spending Time Outside
Grandma's Cozy Farmhouse caught my husband's attentions for two good reason: its remote location and a big lot of land in front of the cottage. Once a 100-acre dairy farm, the property has been reduced to 4 acres. It might seem too little for a family that grows its own food. For an Airbnb country house, though, it's a perfect size.
With that said, the outdoor activities at Grandma's Cozy Farmhouse start right outside the entrance door. A cozy (what a surprise) porch with a simple bench and an outdoor dining set looks especially alluring on a warm evening. Boasting unobstructed views, this little space is ideal for sipping chamomile tea while watching sunset.
Frequently, neighbor's (who we assume are the owners of Grandma's Cozy Farmhouse) farm animals peek their heads through fences. Not as colorful as the sunset behind them, they are quite capable of stealing kids' attention.
According to Gloria, wild animals, such as deer and moose, roam near Grandma's Cozy Farmhouse from time to time. Yet apart from the cute baby goats and chickens, we didn't see any other animals. Their presence, however, felt real.
When it comes to staying at Grandma's Cozy Farmhouse with kids, the little adventurers are in a tiny outdoor paradise. On top of the big lawn right in front of the farmhouse where the children can run or play with a ball, two tree swings wait for their turn to entertain and impress the little guests.
And based on our experience, these old-fashioned tools are as popular as Grandma's Cozy Farmhouse itself. At least among its younger visitors.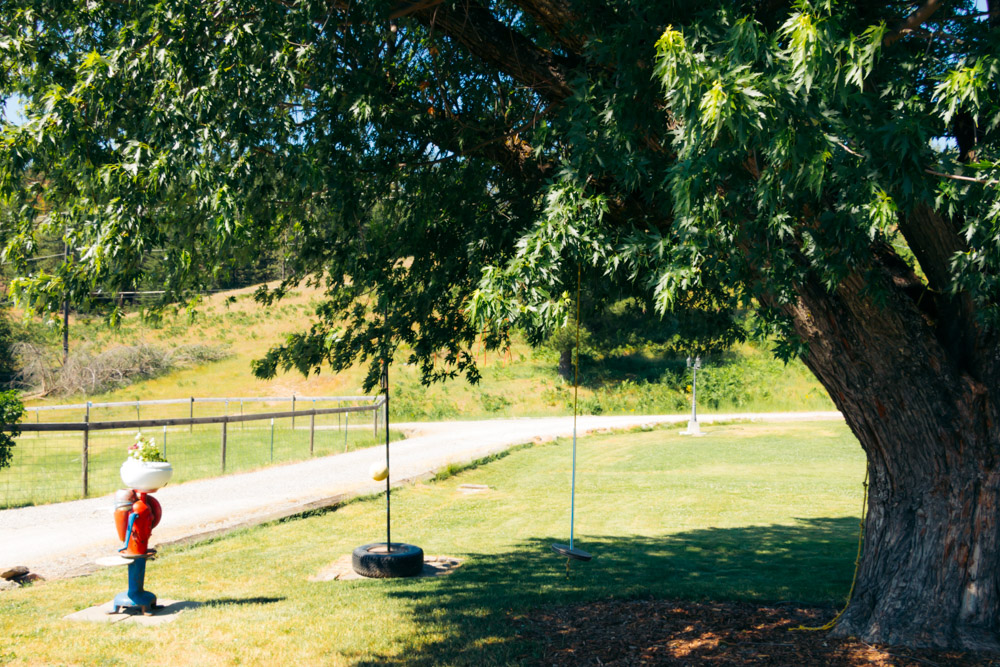 Places to Visit near Grandma's Cozy Farmhouse
Since we had just spent a few days hiking in Glacier National Park, all we wanted from our stay at Grandma's Cozy Farmhouse is being lazy and wandering no farther than the entrance gate. Yet I can see how this Airbnb can be an ideal place to stay for those who long for a rather busy weekend getaway.
Despite its isolated location, the property is a short drive away from some of the biggest cultural and natural attractions in the area. Among the best places to visit near Grandma's Cozy Farmhouse are the following:
Crystal Gold Mine Tour, Kellogg, ID – 8 minutes from Pinehurst
Pulaski Tunnel Trail, Wallace, ID – 22 minutes from Pinehurst
Historic Wallace Stair, Wallace, ID – 20 minutes from Pinehurst
Route of the Hiawatha, ID – 40 minutes from Pinehurst
Coeur d'Alene, ID – 35 minutes from Pinehurst
Spokane, WA – 1 hour from Pinehurst
Lake Mary Ronan, MT – 2 hours 35 minutes from Pinehurst
Glacier National Park, MT – 3 hours 30 minutes from Pinehurst
Read More