My fascination with Asian temples in the Los Angeles area started a few years ago. Around that time, my husband began introducing me to Asian cultures. The first thing he showed was Malibu Hindu temple. Needless to say, I was instantly smitten by the magnificence of this structure, my first Asian temple in Los Angeles. I remember thinking that it looked exactly like those Hindu temples in Bollywood movies. It was so surreal. From that time, more and more Asian temples in the Greater Los Angeles Area have opened their doors to my curiosity.
With respect to all religions and not trying to offend anybody, I'd like to make some clarifications before going further. Under the term "Asian temples", I mean, first of all, the stunning architectural styles and cultural traditions. These incredible details of almost every structure make you wonder how in the whole world it was possible to create something magnificent and majestic. For me, these gorgeous temples are true masterpieces that deserve recognition and admiration. So, let's visit some of the most beautiful Asian temples in and near Los Angeles.
HERE ARE FIVE OF THE BEST ASIAN TEMPLES IN THE LOS ANGELES AREA:
BAPS Shri Swaminarayan Mandir Chine Hills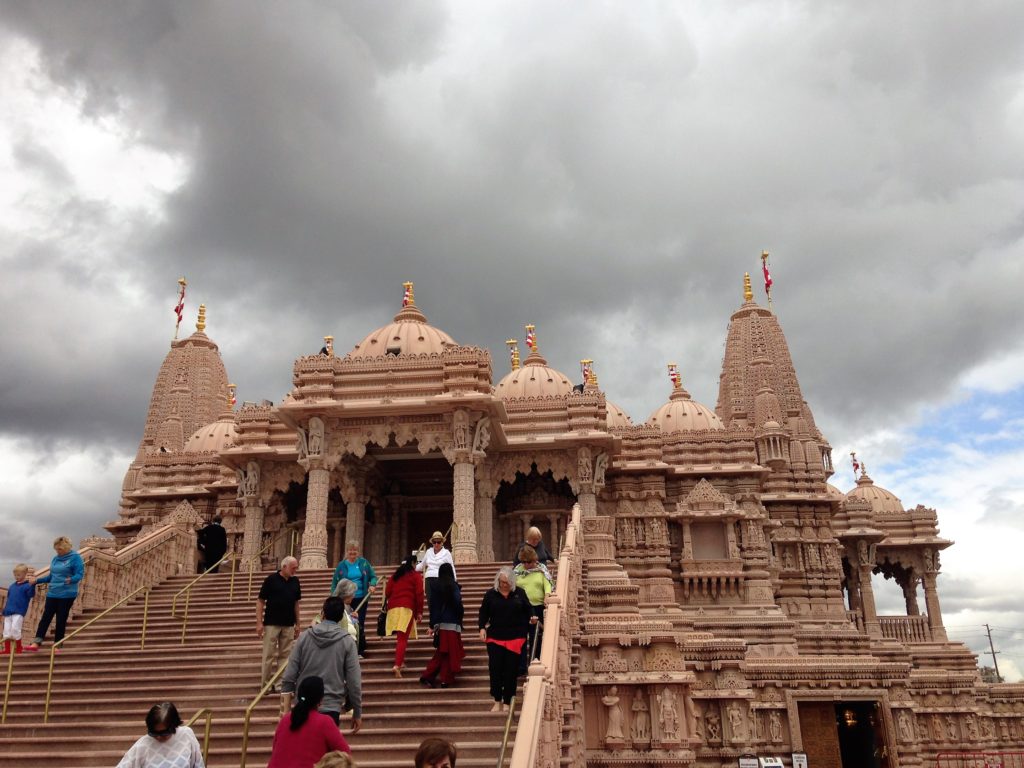 Address: 15100 Fairfield Ranch Rd, Chino Hills, CA 91709
The BAPS Shri Swaminarayn Mandir is one of the largest Hindu temples in Southern California. Moreover, it's the first earthquake-proof temple in the world. Located in Chino Hills, this is by far one of the most stunning Asian temples in the Greater Los Angeles Area. The structure is so beautiful and amazing that it's hard to describe it in words. Everything about this Asian temple is unique.
In the construction of the BAPS Shri Swaminarayan Mandir were used only two materials: Carrara marble, white marble quarried in Carrara, Italy and Indian Pink sandstone. Before sending marble and sandstone to Los Angeles, artisans in India meticulously hand carved each and single piece. You can see their love and dedication everywhere in the temple. Their skillful carvings cover every inch of the temple from the external walls to the internal pillars and ceiling.
The BAPS Shri Swaminarayan Mandir is open for people of any religion. However, while visiting this Asian temple, show respect and adhere to dress code accepted here. You can find all necessary details on http://www.bapschinohills.org/visitorinfo.html.
Malibu Hindu Temple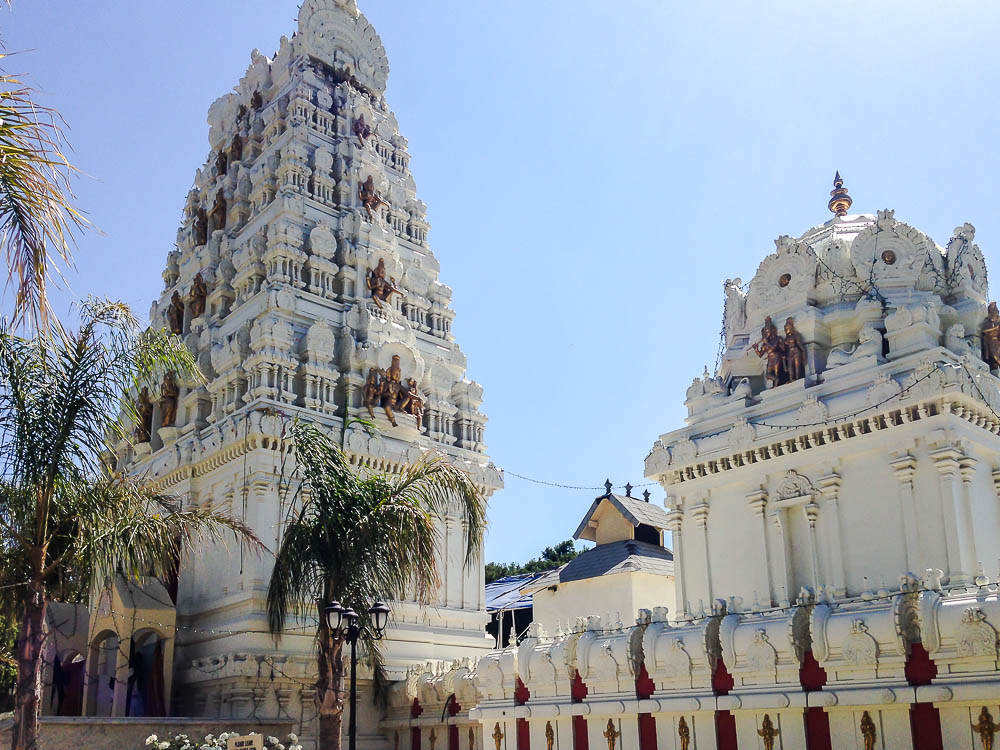 Address: 1600 Las Virgenes Canyon Rd, Calabasas, CA 91302
Despite its name, Malibu Hindu Temple is located in the city of Calabasas near Malibu. This Asian place of worship was built in 1981 in accordance with the traditional South Indian style. The walls of the temple are completely white and covered with beautiful carvings of the Hindu gods. Untypical for many Asian temples, the Malibu Temple has shrines not just for one but for many Hindu deities. On top of that, the most visited Asian temple in the Los Angeles region has two complexes. Each of them conducts many ceremonial gatherings and offers space for meditation. Be sure to visit this Los Angeles temple on weekends when you can try some delicious Indian vegetarian food.
Hsi Lai Temple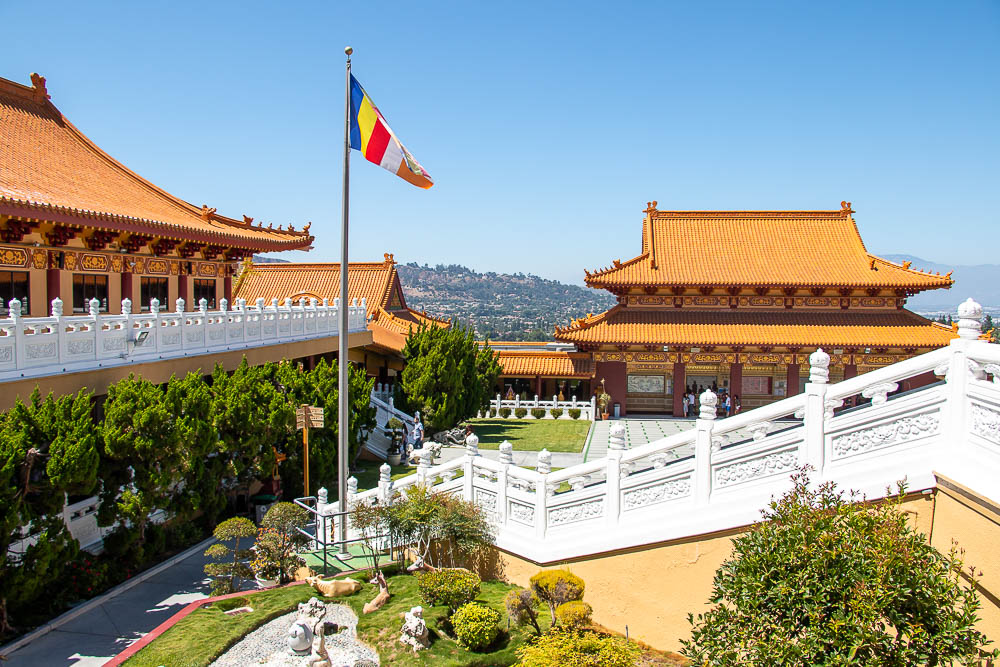 Address: 3456 Glenmark Dr, Hacienda Heights, CA 91745
Hsi Lai Temple ("Hsi Lai" means "Coming West") is the largest Chinese temple and monastery in the United States. The temple is affiliated with a Fo Guang Shan, a Buddhist organization from Taiwan, and focuses on Buddhist outreach and unity. The design of Hsi Lai Temple complies with traditional Chinese architecture and consists of several temple buildings, gardens and statuary. So take a walk through this Asian temple and enjoy its beautiful complexes and gardens.
If you want to know more about the His Lai Temple and Chinese culture, request some guided tours for groups of 15 people or more. You can also explore this Asian temple in the Los Angeles area on your own or take a class on Buddhism or Chinese culture and language provided by residing here monks and nuns. Don't forget to stop by at temple's cafeteria and have Chinese and Taiwanese home-style cooked vegetarian lunch.
Thien Hau Temple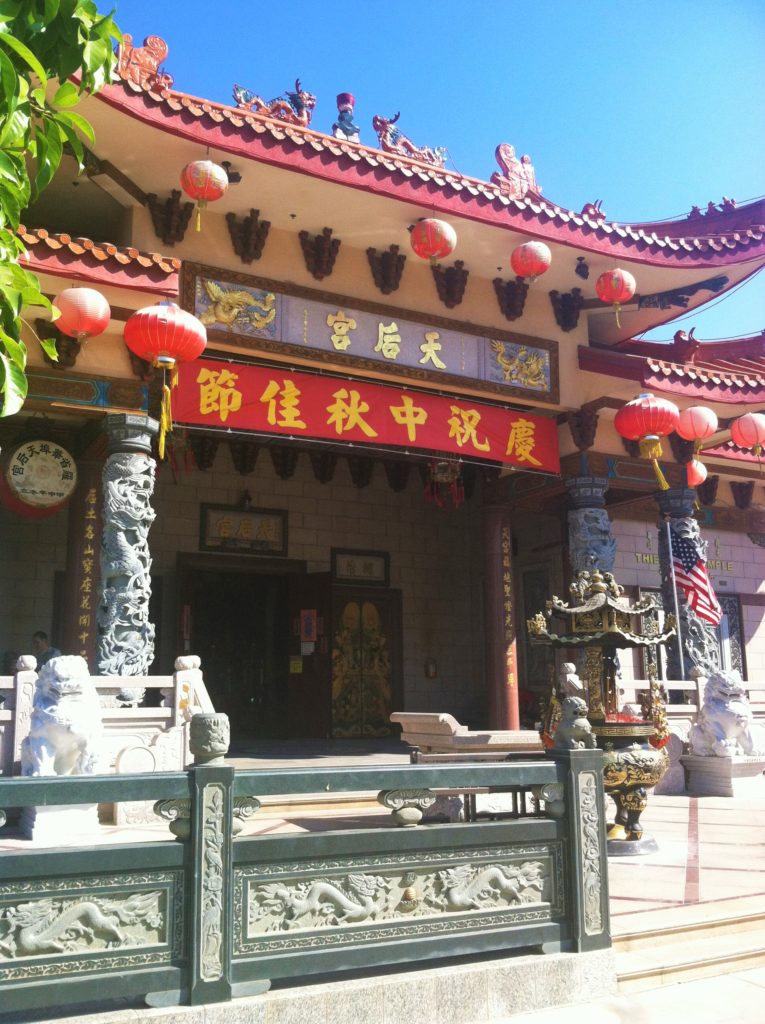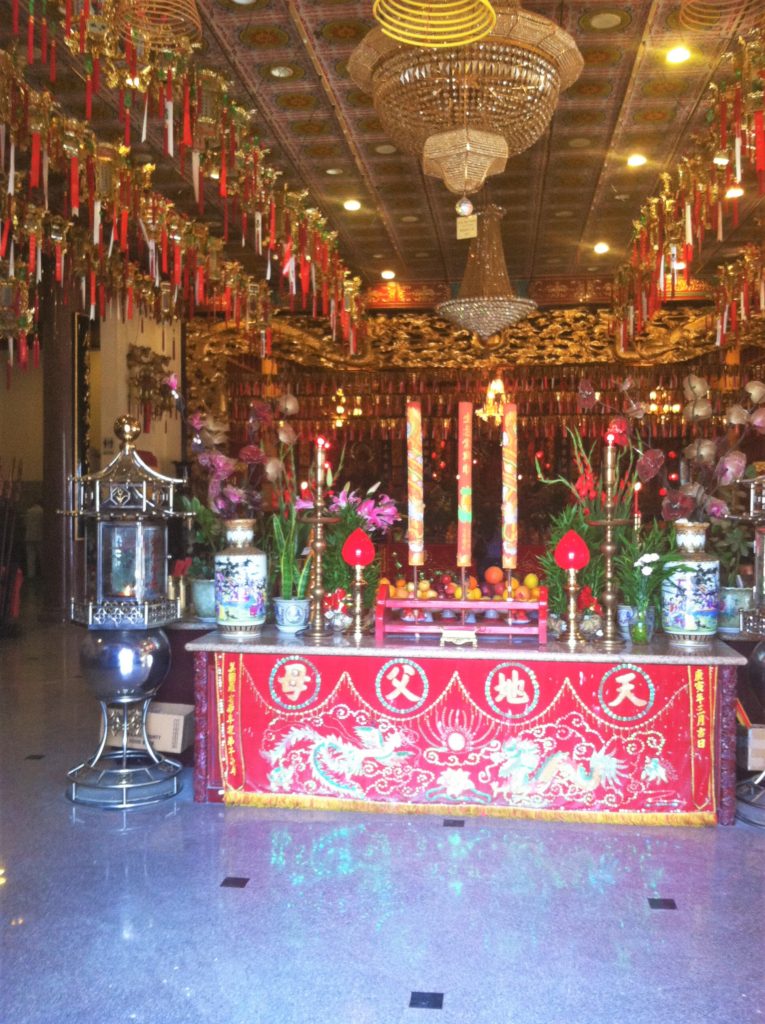 Address: 756 Yale St, Los Angeles, CA 90012
Located in Chinatown Los Angeles, Thien Hau Temple is one of the most popular temples for worship among the Asian residents of the Los Angeles area. The temple is dedicated to Mazu, the goddess of the sea. Originally, the building belonged to the Italian Christian Church. In 1980s, God-fearing community in Chinatown purchased the structure and have been using it as their favorite Asian temple in the Greater Los Angeles Area.
Thien Hau Temple is especially festive before and after Chinese New Year. On Chinese New Year's Eve, many people come to the temple to receive blessings and burn incense. During this time you will see lion dancers' performances and popping firecrackers, traditional rituals to scare away evil spirits.
Wat Thai of Los Angeles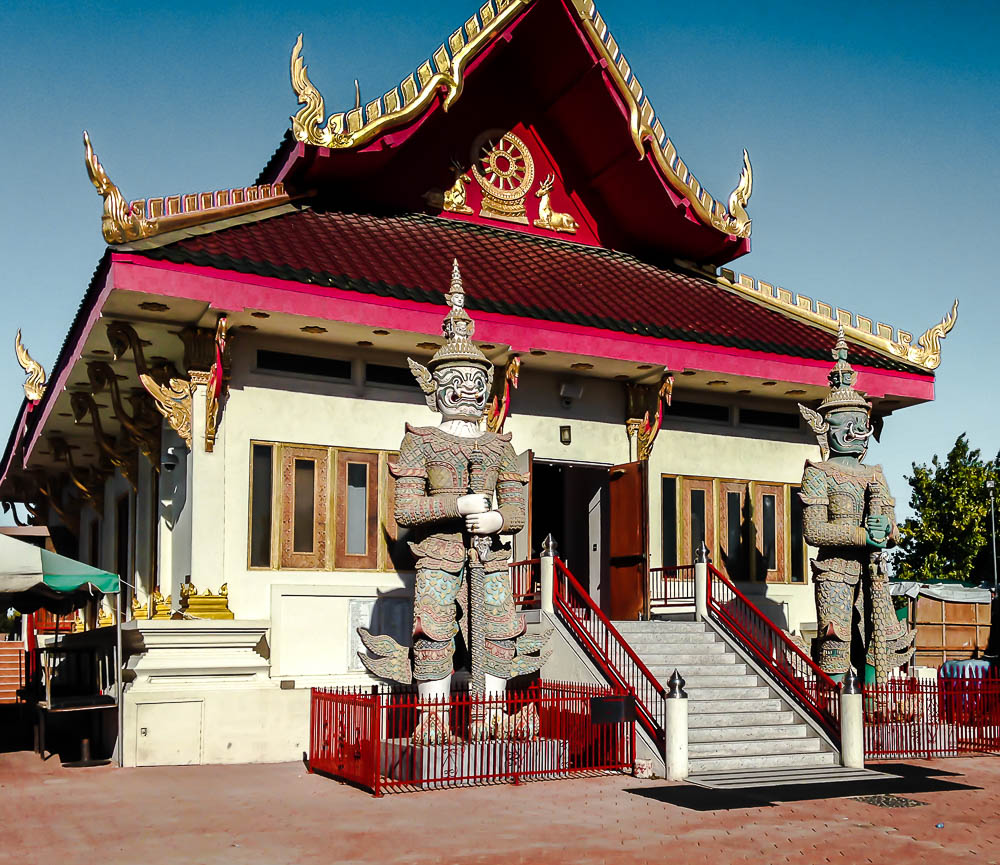 Address: 8225 Coldwater Canyon Ave, North Hollywood, CA 91605
Not as big and impressive as other Asian temples in Los Angeles, Wat Tai Buddhist Temple deserves to be mentioned here as a place where you can get the best Thai food in the city. Sounds surprising? This Thai Temple in Los Angeles started serving the food from an outdoor food court in its parking lot almost four decades ago and has been doing it ever since. Every weekend you can get taste of the real Thai street food without traveling all the way to Bangkok. Green curry, goat noodles, chicken curry dumplings, mango sticky rice, just to name a few of them. Everybody, vegetarians as well as meat-eaters, will satisfy their taste buds here. Make a plan and head out to Wat Tai Temple next weekend and try it yourself.