Hollywood Walk of Fame, Universal Studios, Getty Center, Griffith Observatory, Hollywood Sign… These are some of the main attractions that every person visiting Los Angeles wants to see. Unfortunately, lack of time or some other reasons prevent most of the tourists from going beyond what travel guide suggests and exploring some hidden gems of this unique city. One of my favorite gems in LA is Self-Realization Fellowship Lake Shrine or simply Lake Shrine. What is so interested about Lake Shrine?
Located just a few blocks from the Pacific Ocean in Pacific Palisades, Self-Realization Fellowship Lake Shrine is a true nature and spirituality sanctuary. The place consists of a main temple, incredibly beautiful meditation garden with plenty of gorgeous trees and flowers and natural spring-fed lake inhabited by swans, ducks, koi and water turtles.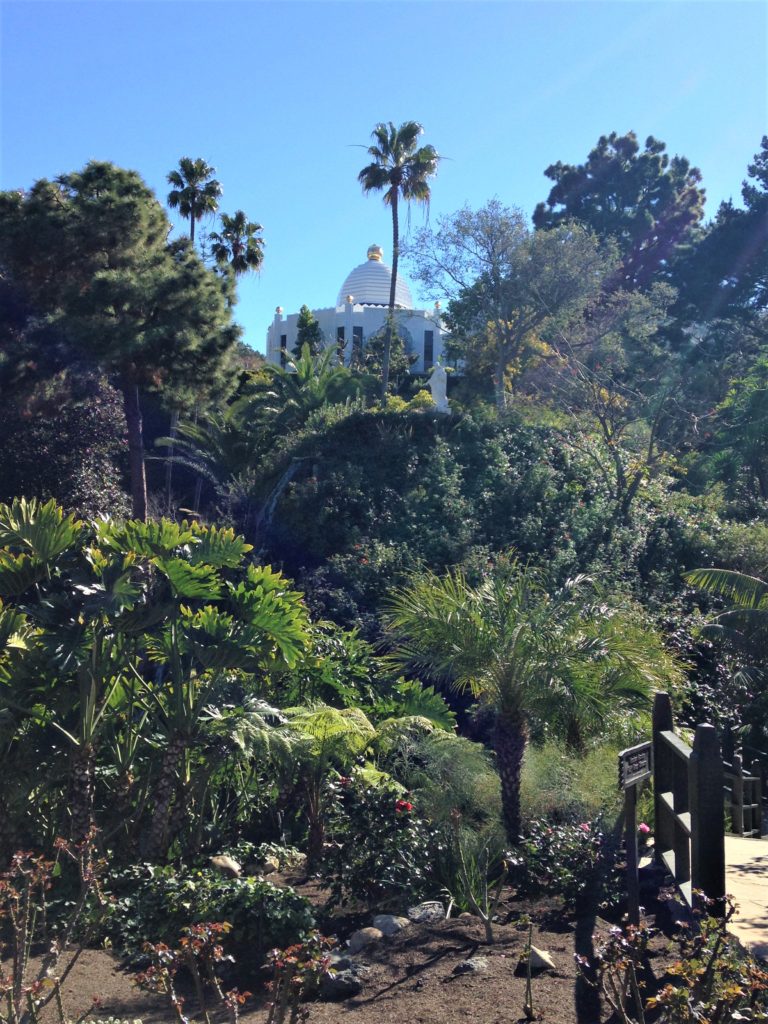 Self-Realization Fellowship Lake Shrine Temple
The magnificent white temple sits on top of a hill and offers remarkable views of the Lake and the Hills of Pacific Palisades. The temple has a spacious courtyard with a beautiful little fountain that serves as a place for social gathering. Services and events take place in a large sanctuary and hall for special events. Visitors who are interested in learning more about Self-Realization Fellowship, meditation and principles of spiritual living can satisfy their quest in a bookroom of the temple and even take some inspirational messages home. The stunning temple truly deserves its recognition and probably a separate blog, but my favorite is the garden.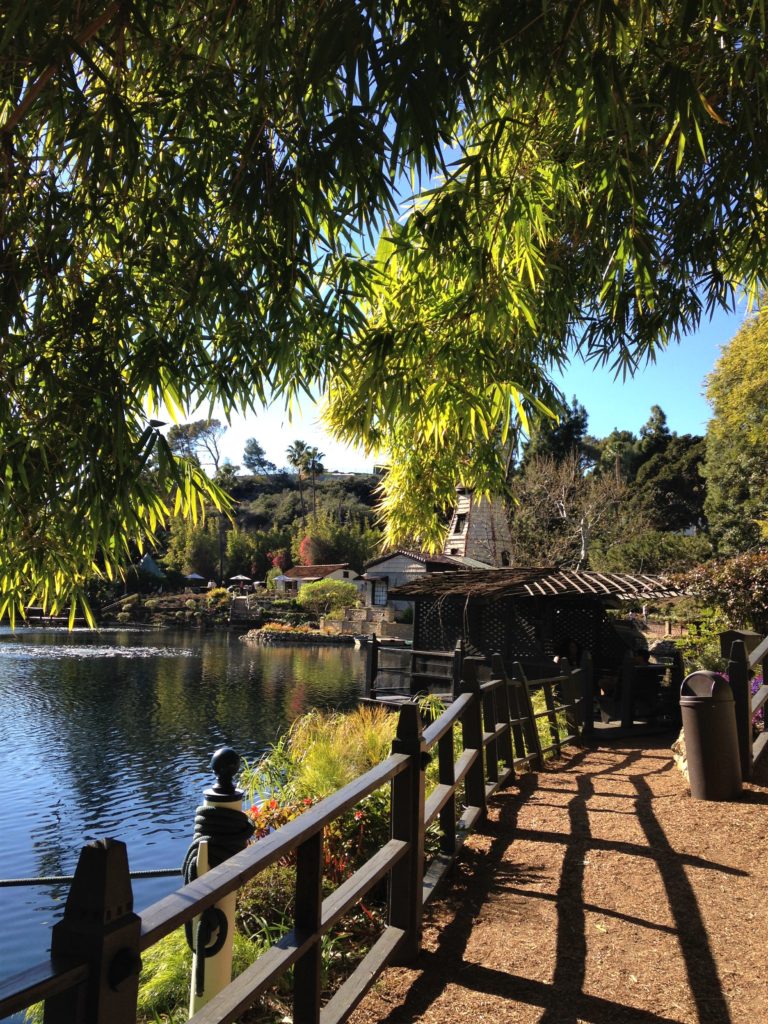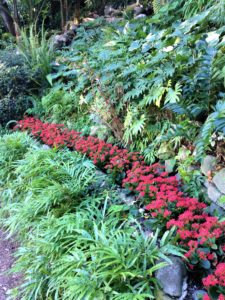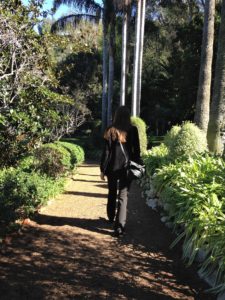 Meditation Garden and Lake
Entering the garden, you instantaneously emerge into oasis of peacefulness, relaxation and silence, which is absolutely incredible since it's not easy to find place like this in such a busy city like Los Angeles. You don't need to guess twice why the garden is called meditation garden. Sure enough, you will see many people sitting quietly on cute colorful benches and meditating. I always find it a little bit awkward when I see people sitting in lotus poses and meditating in public places, but here everything and everybody blend in harmony.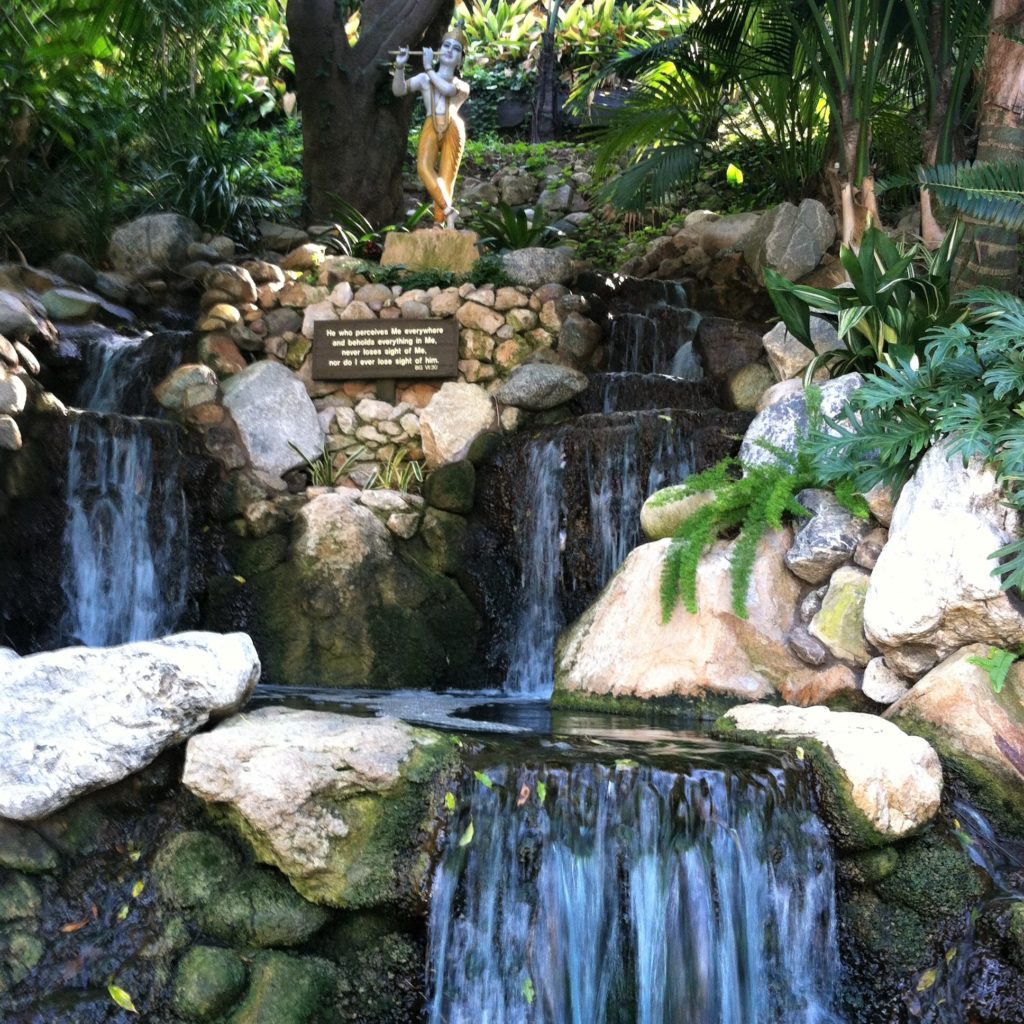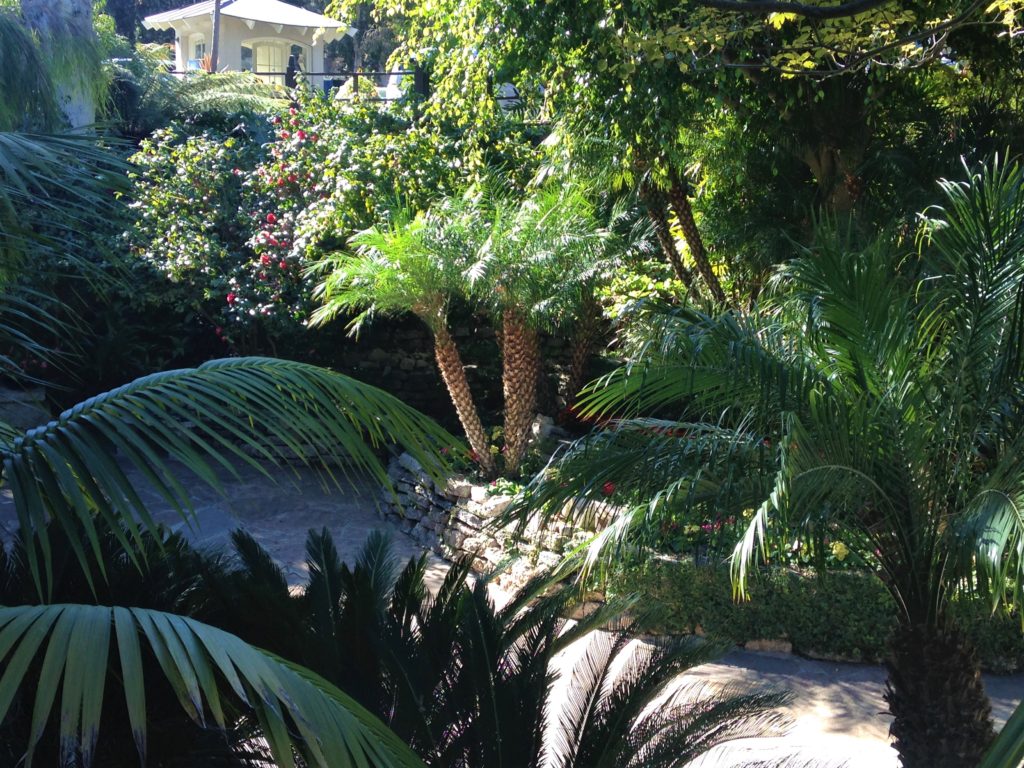 The visitors don't necessarily need to meditate to enjoy the beauty of the garden. Everybody is welcome here. But they need to be aware of one thing. Astounding waterfalls, fountains, statues and incredible fauna and flora will capture their hearts and make them want to come back over and over again.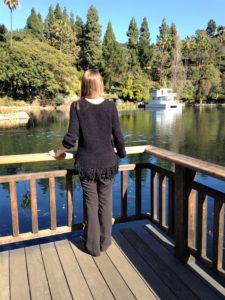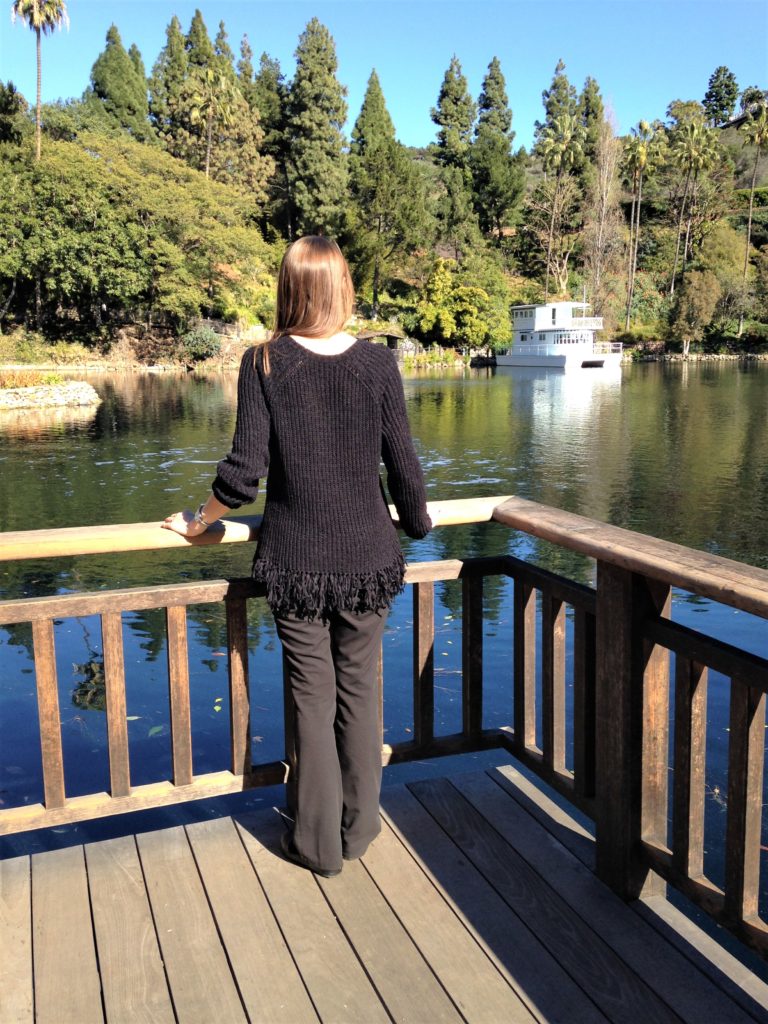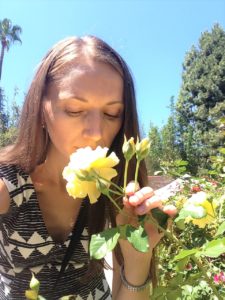 The garden has quite a few remarkable features. One of the most important is Golden Lotus Archway, designed by the founder of the lake Paramahansa Yogananda as a 'wall-less temple' and is visible from everywhere in the garden. Right behind the archway is the Gandhi World Peace Memorial, which contains a portion of Gandhi's ashes sent from India. Walking down the path around the lake, the visitors will run into a houseboat, which is open for meditation early in the morning on Saturdays. Another interesting place is an old Dutch windmill converted into a Chapel for silent meditation and contemplation. Near the entrance to the garden there is an adorable tiny gift shop where the visitors can get some pretty presents for themselves or their family and friends. The second room of the gift shop serves as a museum of Paramahansa Yogananda's possessions. The museum is free and open for everybody to visit.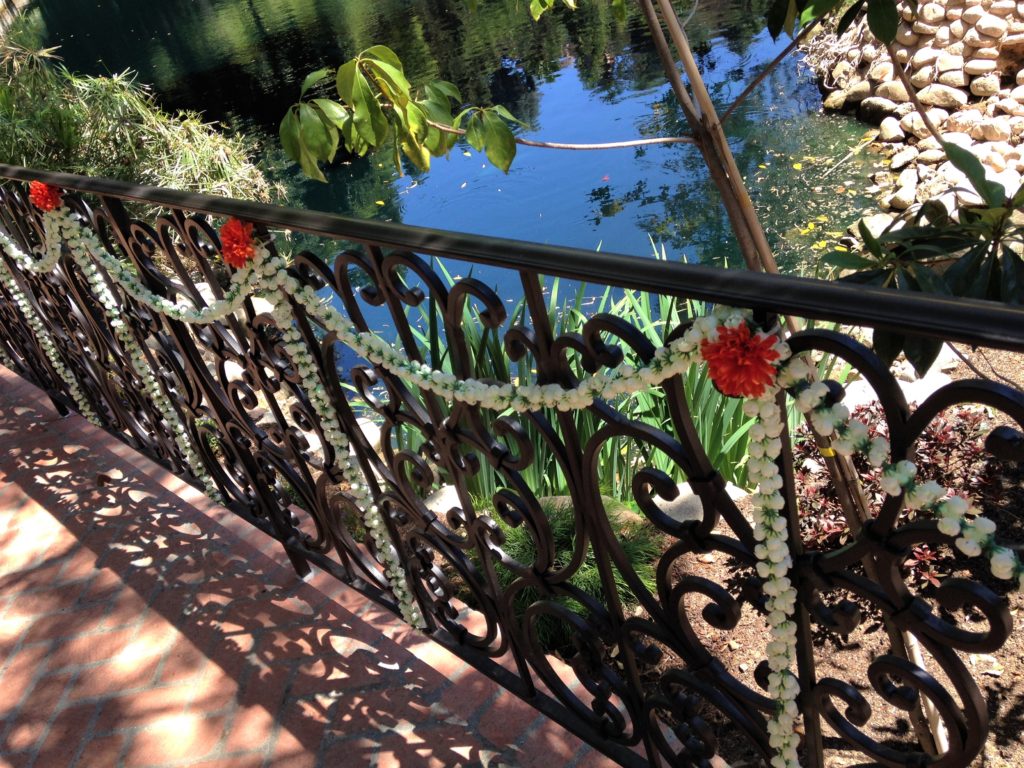 I've been to Lake Shrine many times, but every time it feels like the first time: so beautiful and peaceful. I showed this place to my family and friends, and all of them like it as much as I do. Maybe there is something magical about this place, and it is time to visit this hidden gem of Los Angeles?