I found out about King Gillette Ranch by accident, to be exact by browsing the Internet and searching for interesting locations to visit on a weekend. When I read the name of the ranch, I couldn't get rid of that way-too-familiar slogan "Gillette. The best a man can get." Was there any connection between one of the world's leading razor brands and the Gillette Ranch in Malibu? Was this Gillette the same person who fundamentally transformed shaving by inventing the first safety razor? If there is a question, there must be an answer. I googled once again. The answer was right there. King Gillette, the former owner of King Gillette Ranch, and King Camp Gillette, the founder of Gillette Safety Razor Company, was the same person. This fact alone was one of the strong reasons for me to visit the ranch, which we did the following day. It was such a good experience that I decided to share it with you. So let me guide you through the ranch and show you what you can do here.
Address
268 West Mulholland Highway, Calabasas, CA 91302
Details
The park is opened 8a.m. to sunset
Admission: free.
Parking at visitor center: first 2 hours free.

History
Throughout its less than a century history, King Gillette Ranch change its ownership quite a few times. The beginning, as the ranch's name suggests, had to deal with the razor-blade tycoon King Camp Gillette. The very successful businessman had a vision to build a "paradise on earth". In pursuit of this idea in 1926 Gillette bought 588-acre land and hired one of the most prominent architects of that time Wallace Neff to bring this dream to life. The mansion was designed in Spanish Revival style. Graceful archway, smooth plaster walls, staircases with painted tiles, small balconies that let you step outside from your room to inhale fresh air and enjoy the view from above remain distinguishing features of the building even today. Other parts of the original premises design such as a long eucalyptus allee, grand entry, green lawns and a large pond with bridges still marvel the visitors and make them immerse in the beauty and serenity of the place.
Unfortunately, Gillette didn't enjoy his dream mansion for a long time. After his death in 1932 the ranch was sold to a Hollywood film director Clarence Brown. Twenty years later the ranch came into possession of Bob Hope who passed it to Claretian Order of the Catholic Church. Within the next few decades the premise accommodated different churches and colleges until in 2005 it was acquired for $35 million by the Mountains Recreation and Conservation Authority, National Park Service, Santa Monica Mountains Conservancy and California State Parks. Two years later King Gillette Ranch was finally opened to the general public as a park.
Since 2008, King Gillette Ranch has been used by NBC as a shooting location for their popular reality show "The Biggest Loser".
Things to Do
Surprisingly for such a hidden and not that popular place, King Gillette Ranch has plenty of things to do.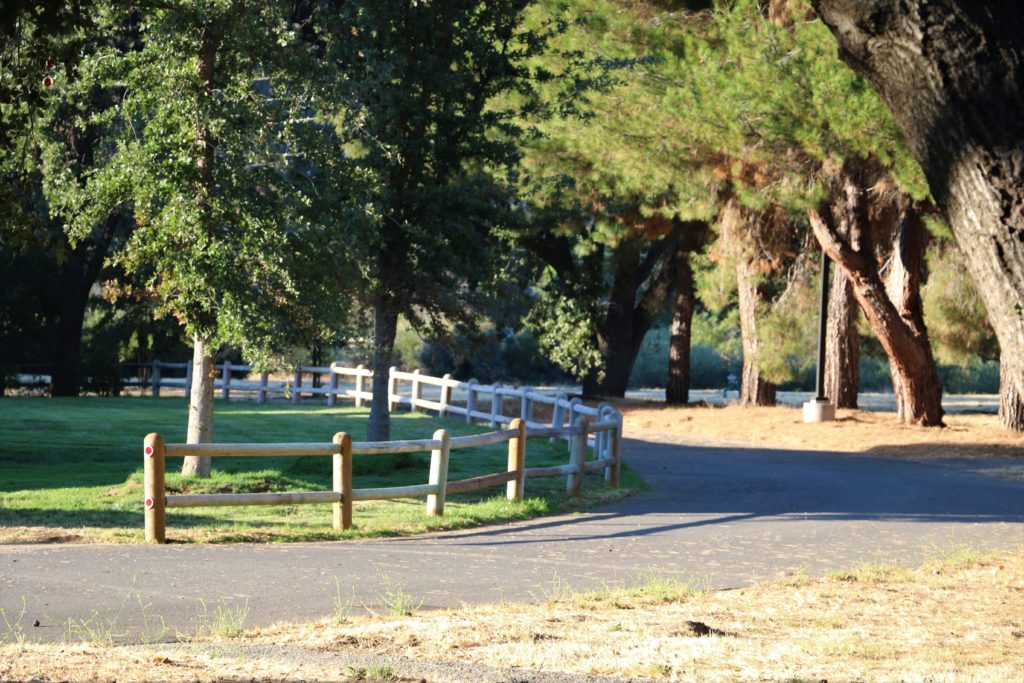 Hiking
The hiking at the ranch is not that difficult and is great for the beginners. The trail is only 1.4 miles long. The average hiker gets to the top and back in approximately 1.5 hours. However, don't be taken back if you belong to the advance hikers category. This short, relatively easy hike will lead you to a knoll, known as Inspirational Point, which opens incredible views of the nearby area including Malibu Creek State Park.
Strolling
The simplicity of this hiking trail quickly turns into its advantage. The picturesque path allows you to choose the intensity of your work-out. Instead of fast-pacing all the way to the top, you can stroll up or simply take a leisurely walk in the park.
Bicycling
The most confident and advance outdoor sport enthusiasts can cover the length of the trail by riding a bicycle. It might be not as easy as riding a bicycle on a flat surface. But you won't find out until you try it.

Photography
The stunning mansion with its extended lawns is a perfect place to take some awesome shots of the nature and wildlife or capture almost any important events of your life. Make sure to get a permit if you intend to have a professional photo shoot.
Picnicking
Plenty of picnic tables and benches are installed with one direct purpose: to offer the visitors the nice place to enjoy their meals after exploring the ranch. Barbecue fans might be a little bit disappointed since the barbecuing and open fires are not allowed on the territory of the park.

Wildlife watching
King Gillette Ranch is known for its rich wildlife. During our visit we were able to observe mule deers peacefully grazing in front of the mansion. Coyotes and bobcats are also typical inhabitant of this area. Seven sensitive species find their home at the ranch. Raptors and many other birds can be seen here as well.

Public Interpretive Programs
King Gillette Ranch offers many educational and public programs for kids and adults. Some of them include weekly campfires in the summer, guided hikes, different volunteers and outdoor educational programs.
Special Events
The ranch opens its doors to different companies and individuals wishing to hold their special events such as filming, seminars, trainings, weddings, etc at the property. Upon obtaining special use permits, the organizers of the events are provided with overnight accommodations, auditoriums and meeting rooms if such needs arise.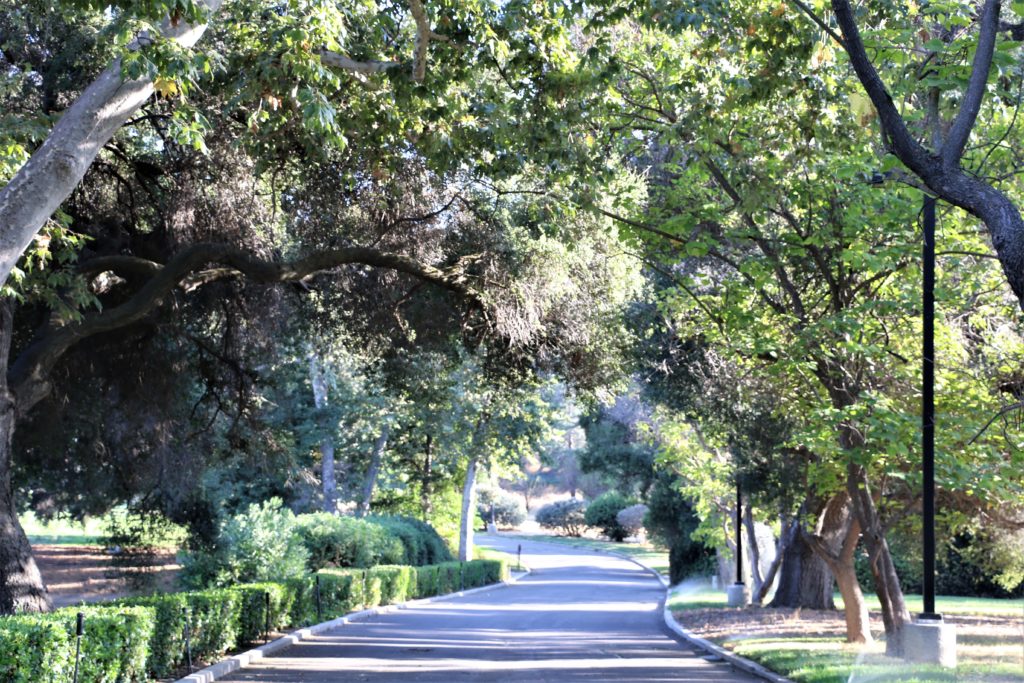 Intriguing history, gorgeous mansion, wildlife watching and many other things to do and explore will definitely make your day at King Gillette Ranch very enjoyable and relaxing. You might even want to come back many times afterwards.
Have you ever been to a ranch? If so, what did you like about it? Please share with us your experiences in the comments below.