With ample picture-perfect beaches and gorgeous weather, San Diego is the epitome of easy-breezy lifestyle Southern California is known for. The place is dreamy, no doubt about it. Yet finding the best things to see and do in San Diego can be overwhelming, especially during the first visit.
Last updated: April 7, 2021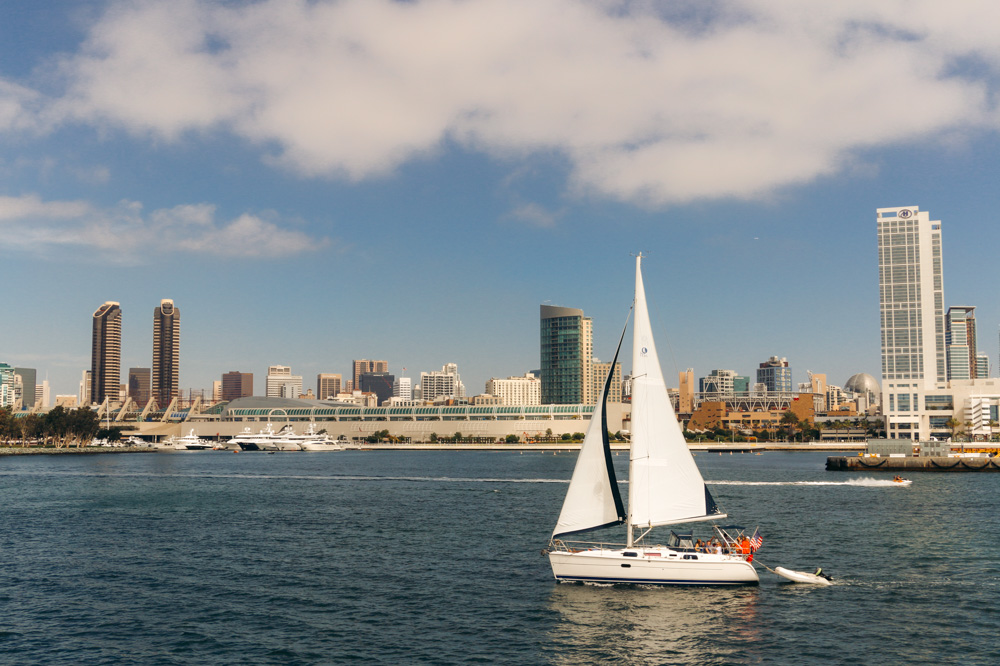 Top 10 Things to Do in San Diego
How many cities in the USA boast the most glorious weather all year round, when the average temperature stays around 70˚F? How many destinations never get too hot or too cold for fun beach activities and enjoyable city walks? Not that many after all.
One of such lucky winners is the charming city of San Diego. Practically perfect in every way, it caters for all of its visitors. From world-famous park to historic structures and impeccable beaches, there are plenty of things to see and do in San Diego for all tastes and preferences.
Thanks to its enviable location and spectacular weather, the city is a prime focus of the travelers from around the world. Yet many first-time visitors mistakenly assume that these two features are the only components that contribute to San Diego's popularity. The America's Finest City, though, never ceases to prove them wrong. Indeed, there is so much more to see and do in San Diego than just sunbathing and surfing.
It's safe to say that San Diego bucket list is as diverse as the city itself. Encompassing historic landmarks, timeless attractions, and endless outdoor adventures, it offers way too many things to see and do in San Diego in one visit. Take it easy, have fun, and enjoy the city one bucket list destination at a time. Now, let me be your guide and show you top 10 places to visit and things to do in San Diego.
HERE IS YOUR SAN DIEGO BUCKET LIST: THE BEST THINGS TO SEE AND DO
1. Visit Balboa Park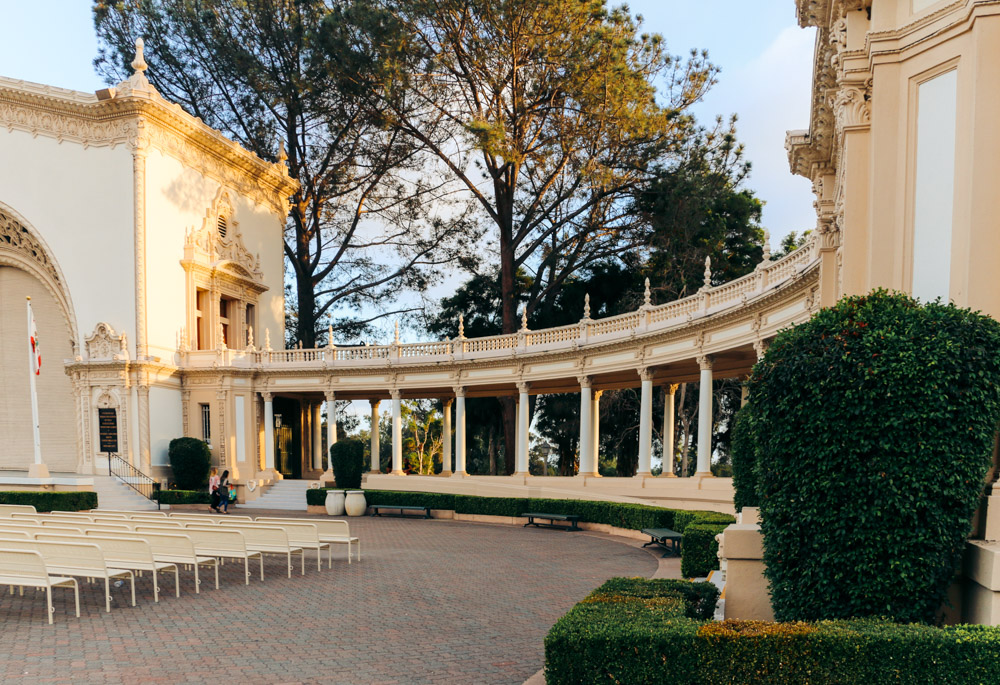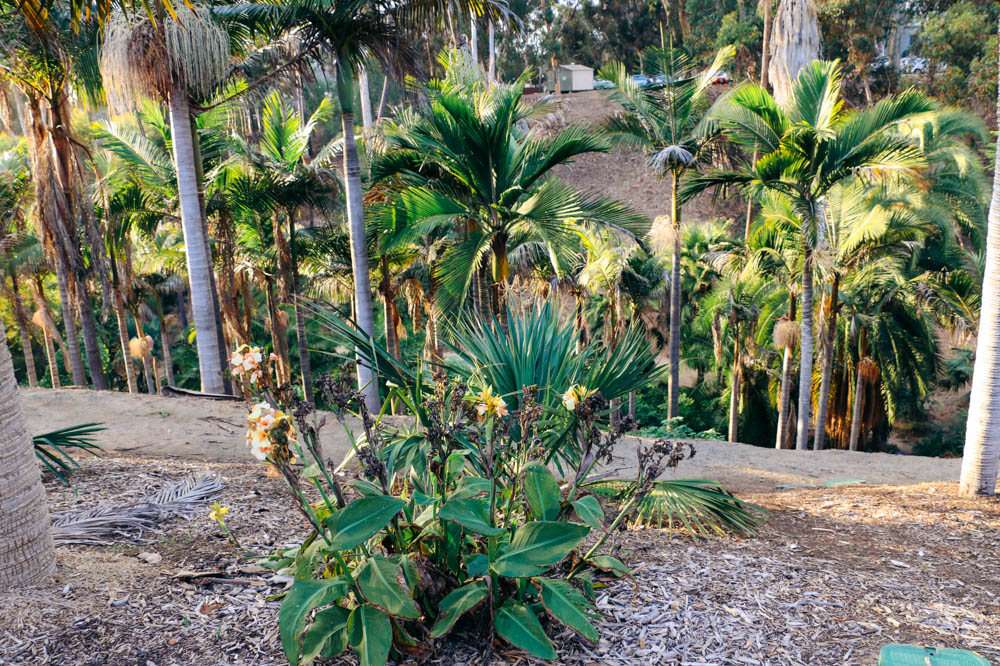 A visit to Balboa Park tops the list of the best things to do in San Diego. Enormous, mesmerizing, packed with timeless treasures… It's a San Diego bucket list destination you ought to explore at least once.
Home to a myriad of museums, gardens, and other attractions, Balboa Park is the largest urban cultural park in the USA. It welcomes the visitors of all ages, enticing them with the most prominent landmarks and the best things to do in San Diego.
While tastes differ, children usually can't get enough of the rides on the 1910 Balboa Park Carousel and the Balboa Park Miniature Railroad. The world-famous San Diego Zoo is next on their San Diego bucket list. Housing many local and exotic animals, the place inevitably sparks interest and teaches the young visitors about different habitats.
Art and history enthusiasts also find their place in Balboa Park. Intrigued by rich cultural and historic heritage, they spend hours upon hours in the Mingei International Museum, San Diego Natural History Museum, and Museum of Us.
And of course there is no shortage of the visitors admiring the lush Balboa Park's gardens. On a hot day, you hardly find better things to do in the center of San Diego than hiding in the shade of Palm Canyon, the Inez Grant Parker Memorial Rose Garden, or the Japanese Friendship Garden.
READ MORE: Top 17 Things to Do in Balboa Park: Bucket List and Photography
Balboa Park Tips
TIP: Plan to spend at least half a day in Balboa Park. With a myriad of incredible things to see and do, this San Diego's landmark often takes up to a day. While entrance and most of the gardens are free to visit, the museums impose admission fees. Choose your favorite attraction and purchase a ticket on its website or opt for Balboa Park Explore Pass. The latter allows you to see a few San Diego bucket list places and save money.
Helpful Tip: If the amount of things to see and do in the most popular park of San Diego still overwhelms you, consider signing up for a guided tour. Here are a few options to choose from.
2. Explore La Jolla Cove
Known for its panoramic views and protected waters, La Jolla Cove is the best spot in San Diego for swimming, snorkeling, and diving. As part of the San Diego-La Jolla Underwater Park Ecological Reserve, the place creates favorable environment for bountiful marine creatures.
Yellowtail, rays, garibaldi, and occasional leopard sharks swim freely in the churning waters near La Jolla Cove. If you've ever dreamed of diving with the sharks, then this is one of the best places to visit and one of the most thrilling things to do in San Diego.
The convenient location, however, entices not only the adventurous visitors but also humble passerby. Picturesque sandstone bluff towers over the beach, offering incredible vistas as well as a paved walkway. The elevated path, in its turn, makes sure to keep the visitors safe from the naughty waves that strive to "embrace" the oblivious beachgoers. A myriad of unofficial observation points pamper with the panoramic views, further contributing to the list of the best things to do in San Diego.
TIP: High surf usually devours a good part of the cove, leaving only a narrow stretch to enjoy. Thus, you might want to stay closer to the cliff when sunbathing or walking on the beach at this time.
3. View Sea Lions at Children's Pool Beach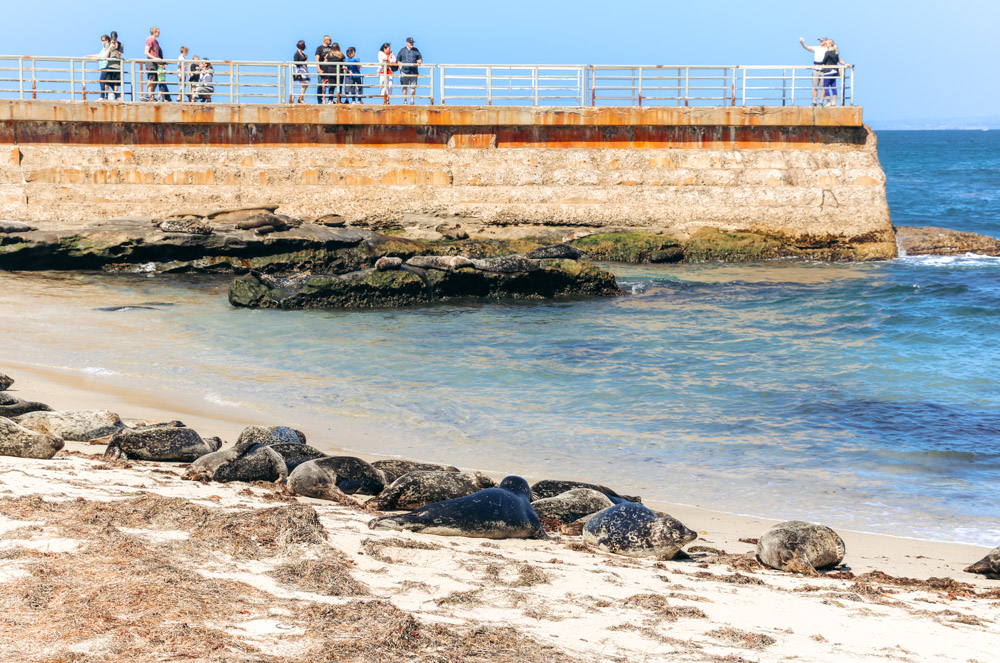 Topping the list of San Diego bucket list destinations, the Children's Pool is a small beach in La Jolla partially protected by a concrete seawall. Yet don't let its name fool you. The place has nothing to do with the young beachgoers. Originally intended to provide safe environment for the locals, the beach has been colonized by seals and occasional sea lions. The adorable mammals haul out and soak up the sun on the Children's Pool all year round.
One of the easiest things to do in San Diego, Children's Pool Beach is best to observed from the towing bluff. The visitors, however, can still get down to the beach and admire the mammals once their breeding period is over. Furthermore, walking out on the protective wall ensures the close-up look at the animals at any season. Remember, though, unable to withstand the playful waves, the wall can't shield you from cold, salty showers.
TIP: Swimming is strictly prohibited near Children's Pool Beach. The colony of local seals and sea lions reserve this part of San Diego, allowing only to gaze at their safe haven.
READ MORE: How to Spend One Day in La Jolla: Guide, Itinerary, Tips, and Map
4. Admire San Diego-Coronado Bridge
The San Diego–Coronado Bridge belongs to the top things to see and do in San Diego for a reason. Famous for its unique, curved design, the bridge contains 30 towers and reaches over two miles in length. The Coronado Bridge opened in 1969 and quickly became one of the popular landmarks and most photographed places in San Diego.
Sadly, a veil of despair envelopes the place from time to time. Second only to the Golden Gate Bridge in San Francisco, the San Diego's landmark has witnessed many suicidal jumps.
On a brighter note, the bridge, containing five lanes, amuses the visitors of San Diego with huge murals on its eastern end. The paintings that are part of Chicano Park, the world's largest collection of Chicano murals, dates back to 1970.
TIP: The Coronado Bridge can be seen from many places in San Diego. If you long for the best view of the iconic curve, be sure to see it from the water.
5. Take San Diego Harbor Cruise
A person who came up with an idea of offering harbor cruises is a genius. It's truly one of the most fulfilling things to do in San Diego. Seeing the city from the water and learning about its compelling history can't be compared to anything else. (Ok, admiring the city from a helicopter might, though, compete for the first spot on the list of San Diego bucket list destinations.) So choose one or two-hour narrated tour and enjoy the city like never before.
During our first visit to San Diego, we opted for a two-hour Harbor Cruise. Flexibility, affordable prices, and a great number of places to see in San Diego from the deck of the ship won us over.
The majority of the visitors, however, leave the vessel after a one-hour trip. Frankly, it's enough time to take in the sights and enjoy the stories about the city. Furthermore, a shorter tour works best for San Diego's guests prone to seasickness.
TIP: If you want to see more for less money, though, I'd suggest taking a two-hour cruise. The price difference between one and two-hour tours is insignificant, but you are able to feast your eyes on more historic landmarks and impeccable waterfront architecture of San Diego.
6. Tour USS Midway Museum
The longest-serving aircraft carrier in the history of the USA, the USS Midway ceased its main professional functions in 1992. Five years later the carrier embarked on a new journey and opened the doors as the most popular naval warship museum in the country. The museum has entertained the visitors of San Diego with its vast collection of airplanes, helicopters, jets, and gliders ever since.
The iconic museum is not a quick stop. Boasting such a rich collection, the place asks for at least three to four hours of your time. Same day re-entry is allowed. The first-time visitors often explore the museum in the morning, take a break to see other landmarks in downtown San Diego, and come back in the afternoon for more history of aviation and extensive exhibits.
TIP: The USS Midway is a whole new world, where the temperature changes from one level to another. Moreover, abundant ladders connect different areas, forcing the visitors to climb up and down a lot. Thus, wearing comfortable shoes and bringing along layered clothing is recommended.
Admission: Ticket to the USS Midway Museum costs $26 for adults (ages 13 and older) and $18 for children (ages 6-12).
7. Shop and Dine in Seaport Village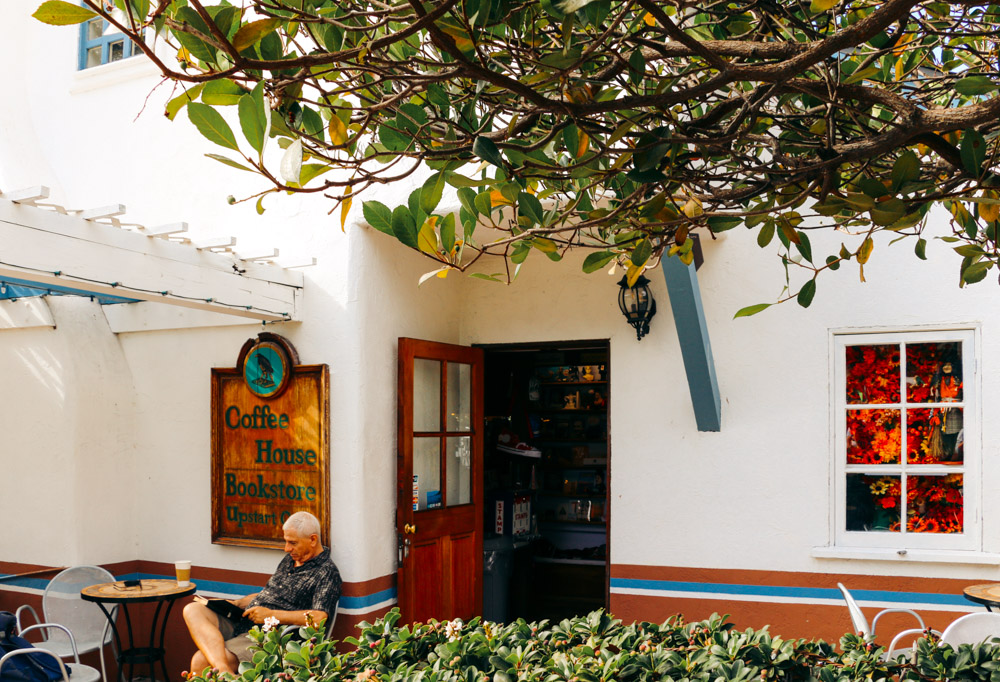 For ultimate vacation experience, stop at Seaport Village, a remarkable shopping and dining complex situated just a short walk from the USS Midway Museum. Adjacent to San Diego Bay in the city center, the Village has entertained the visitors and locals of San Diego with more than 50 shops, a myriad of food stalls, and four sit-down waterfront restaurants since 1980.
Apart from this, the cozy spot offers the best place to spy on massive ships cruising in and out of the harbor. Thousand of locals and visitors flock to the area, offering an additional opportunity to people-watch and soak up the bustling city life.
Interesting Facts: Focus on sustainability and eco-friendly approach speaks of San Diego's mission of protecting the environment and its abundant wildlife. Many Seaport Village's business align with the city's goal and offer their shoppers a vast array of eco-friendly products. So when in the area, check out San Diego Pier Cafe famous for its healthy dishes and panoramic ocean views. Live music shakes the Village on specific days, giving another reason to add this place to your San Diego bucket list destinations.
8. Go for a Ride on 1895 Looff Carousel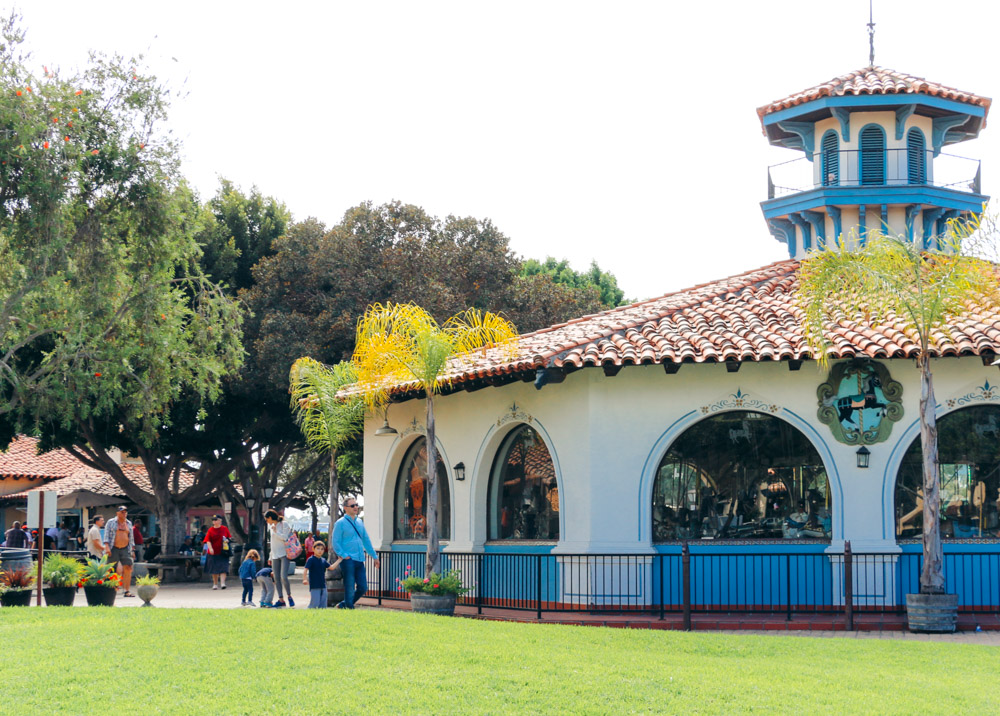 Located in Seaport Village, the 1895 Looff Carousel impresses with its remarkable history. First installed in 1895 in Fair Park, Texas, the carousel traveled quite a few times by being installed and reinstalled in different cities until it ended up in San Diego in 2004. Despite its old age, this unusual witness of the history is still in good shape and for a small fee gives you a ride on one of its wooden animals.
The Seaport Village Carousel offers endless fun rides to the younger visitors of San Diego. To the older travelers, it gives a unique chance to feel like a kid again.
TIP: Ride the Looff Carousel on an empty stomach. Once you've worked out your appetite, head back to Seaport Village to load up on local delicacies while enjoying the stunning ocean views.
9. Photograph Botanical Building and Lily Pond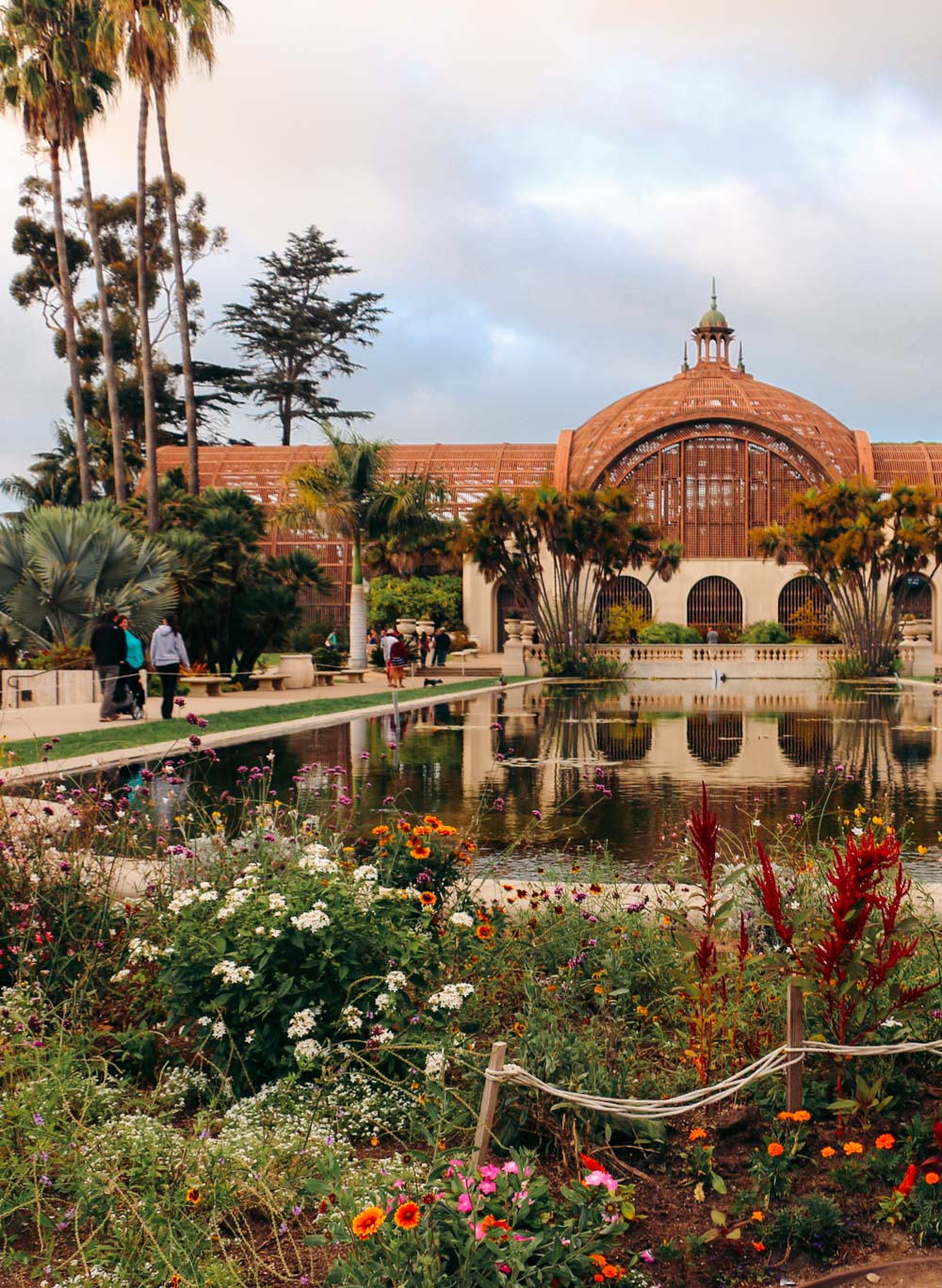 The Botanical Building and the Lily Pond are some of the most photographed sites and the best places to see in San Diego. It doesn't come as a surprise. Housing more than 2,100 different plants, the place attracts with floral abundance that is always so pleasing to the eye.
The picturesque Botanical Building with the Lily Pond and Lagoon nestle within historic Balboa Park. The iconic structure was built for the 1915-1916 Exposition. Today, it's considered one the largest lath buildings in the world. Thousands of plants, including ferns, orchids, cycads, palms, and other tropical species, reside here. Together they form some of the most recognizable seasonal flower displays in San Diego.
Interesting to Know: Photographers and artists, capturing the beauty of the astounding structure, colorful koi fish, and blooming lilies, often are the first sight that the visitors notice upon their arrival. Indeed, the site is known as one of the most spectacular places in San Diego. Occasionally, buskers add melodic tunes to the surreal environment.
Admission: The Botanical Building and the Lily Pond are free to visit.
10. Get Familiar with San Diego's Beer Culture at Stone Brewing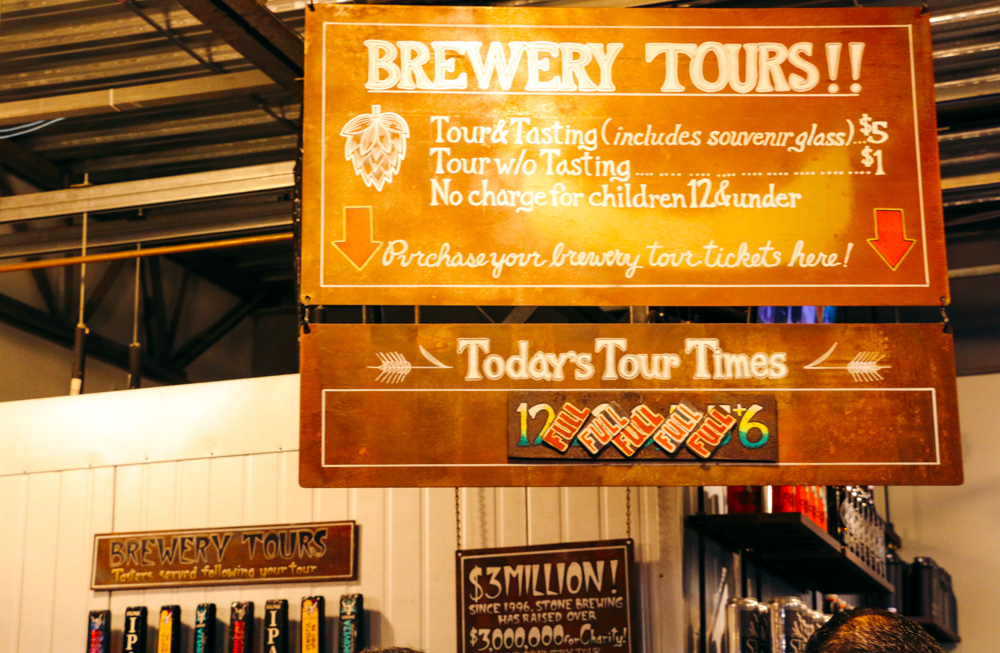 Although not a beer drinker, I have to admit that a visit to Stone Brewing added an unexpected twist to our San Diego adventures. One of the largest breweries in Southern California is located in Escondido and offers multiple public tours seven days a week.
Lasting from half a hour to an hour, the visits include viewing the brewing facility, learning about the brewing process and craft beer culture, and sampling specialty drinks. The tours are available on a first-come, first-served basis. A limited number of tickets ($8 per person) can be purchased online.
TIP: Even if you dislike beer as much as I do, you can still tour the brewery. Make sure to get a non-drinker ticket that costs only $1.
Address: 1999 Citracado Parkwy, Escondido, CA 92029
San Diego Bucket List: Map
Please refer to the following map to locate the above-mentioned bucket list destinations.
Read More about Other Things to Do San Diego
---
If you enjoyed this post, don't forget to pin it for later and share it with your friends.