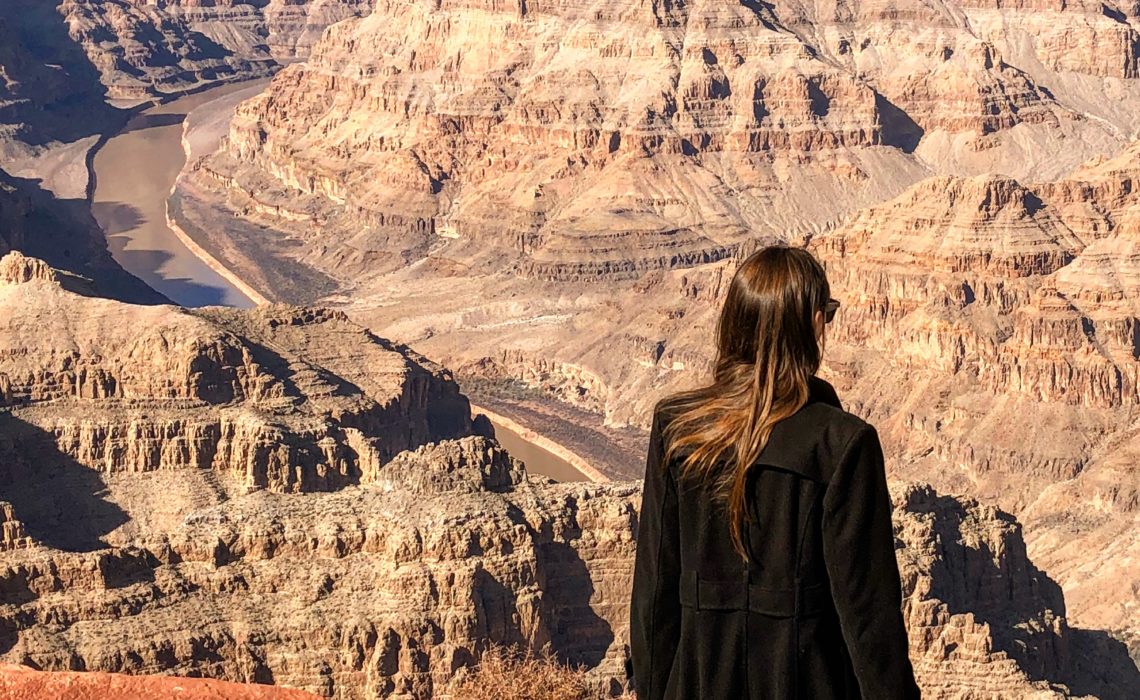 Whether you are a nature and landscape lover or a chic city-type person, you absolutely must visit the Grand Canyon. At least once in your life…
20 Pictures to Inspire You to Visit Grand Canyon National Park
Grand Canyon National Park is majestic and huge. Every time you visit the Grand Canyon, it literally blows your mind. Standing on a rim of the canyon makes you feel small and insignificant. It's similar to the feeling you get when standing in front of the ocean and observing its incredibly powerful waves. With its impressive size of 277 miles long and up to 18 miles wide, Grand Canyon National Park is regarded as the most popular attraction in Arizona.
The single most important creator and designer of the Grand Canyon is the Colorado River. For over two billion years the river was steadily cutting through layer of rocks of the uplifted Colorado Plateau to shape the famous rock walls, trenches, and chasms. When you visit the Grand Canyon and see all these miracles, you can't not bow your head in deference to nature.
West Rim
Debating on where to start your journey, you might want to consider a visit to either East or West Rims of the Grand Canyon. Despite all hype associated with the Grand Canyon East Rim, we chose to venture to its less commercially developed West Rim. Our decision was primarily based on the travel time from Los Angeles to our destination. It takes approximately 5 hours to drive from LA to the West Rim as apposed to 7 to 8 hours to the East Rim.
Located within the Hualapai Tribal Reservation, the West Rim entices nearly a million visitors a year. With three main attractions available, the tourists take great pleasure in admiring natural beauty of ancient rock formations and taking ample pictures with the famous Eagle Point in the background. Other activities include hiking to an old mining station at Guano Point, visiting a Western town while staying in Hualapai Ranch cabins, and experiencing the Skywalk. Any of these activities will bring you tons of joy and happiness. But first take a look at these pictures and get inspired.
HERE ARE 20 PICTURES TO INSPIRE YOU TO VISIT THE GRAND CANYON WEST RIM: