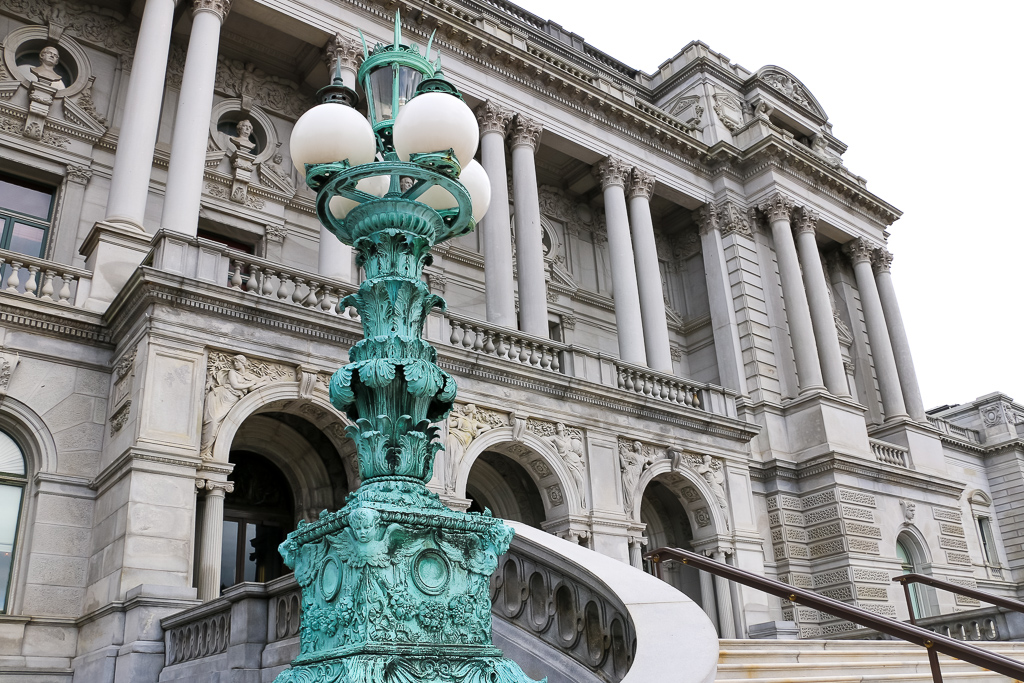 My trip to Washington DC a few months go came as a surprise. I had some business in the US capital, but I couldn't even image it would be so soon. Needless to say, my excitement didn't know any limits. Before visiting Washington DC, I browsed the Internet and made a list of way too many places to see in 24 hours in the city. One thing was left behind though. In anticipation of the upcoming trip, I completely forgot to check tips one must know before visiting Washington, DC. Luckily, my trip didn't go terribly bad. On the contrary, it was an enjoyable excursion except a few mistakes that could be avoided with a proper research.  To spare you from similar unfavorable experiences, I'd like to share 10 things you must know before visiting Washington, DC.
Here are Top 10 Things You Need to Know before Visiting Washington, DC:
1. Prepare to Walk a lot
The first thing that surprises you in Washington DC is heavy traffic. Sometimes it takes almost the same amount of time to walk, drive, or take a ride from point A to point B. Moreover, many attractions cluster near one another. So close, that the need of any type of transportation diapers by itself. But at the same time, they are located far enough from each other to give you a good walk. Thus, before visiting Washington, DC, make sure to pack comfortable shoes, since walking is inevitable.
2. Say "No" to Renting a Car
If you are anything like me, then pondering the question of whether you should rent a vehicle before visiting Washington, DC slightly overshadows your excitement. It's quite understandable. Everybody wants to be in control of his or her time and enjoy flexibility that only a car presents. However, in Washington, DC such "privilege" comes with undesirable results. Even if the traffic happens to be on your side, looking for parking completely drains your energy and time. If though you are so lucky and get an empty spot anywhere and at any time, your chances of having a free parking are as low as having snow in Los Angeles. Furthermore, majority of the hotels in the area charge extra parking fee. Make sure to check it with your home away from home before visiting Washington, DC in order to avoid unnecessary fees.
3. Choose Uber for More Convenient Transit
If you did say "No" to a rental car, but refrain from using public transportation, Uber is your next best choice. If you never used this service, make sure to download Uber app on your phone before visiting Washington, DC. This type of transport is very popular in the city and offers more affordable prices than regular taxis. For those who are familiar with Uber, let's get real. When, for example, you need to leave the hotel in Washington, DC at 4am in order to catch your 7am flight from Baltimore, nothing beats Uber and its lifesaving service.
4. Detours are Inevitable
There is hardly a day without a protest or demonstration in the US capital. Some people want to get attention of a consul of a particular county. Others wish to be heard by the government of the USA. Such clusters of people may cause social unrests. In order to keep these meetings safe and disturbances free, the areas with large crowds gets closed. Before visiting Washington, DC, you don't know exactly which streets are open and which ones you might want to avoid. So, in order to stay calm in such inconvenient situations, make sure to loosen you schedule and itinerary a bit. Additionally, reserving some extra time for any unforeseen events will improve your trip tenfold.
5. Choose the Right Season
Before visiting Washington, DC decide once and for all what weather you expect from the capital. Summers are usually hot and humid. However, it doesn't scare the majority of tourists visiting the city during this season. Spring and fall are considered the best times of the year to wander the streets of Washington, DC. Winter comes with low temperatures and significantly less visitors, which already looks very appealing.
6. Prepare in Advance
If you are aiming for an unforgettable experience, conducting a proper research and planning before visiting Washington, DC is a must. Since many attractions work on a first come, first served basis, an advance reservation is highly recommended and often required. Places where you might want to claim your spot as earlier as possible include the U.S. Supreme Court, the U.S. Capitol, the Washington Monument, the Pentagon, and the United States Holocaust Memorial Museum.
7. You Can't Get Close to the White House
In April 2017 after a man jumped the White House fence and spent nearly 17 minutes on the property, a sidewalk near the White House was permanently closed. The closest you can get to the residence of the President of the US is Lafayette Square across from the White House. However, with an advance reservation way before visiting the Washington, DC, you'll get a rare opportunity to tour the White House. 
8. Many Museums and Attractions are Free
Surprise, surprise… Yes, the main city of the country can be budget-friendly. It's definitely not something that majority of the tourists, including me, know before visiting Washington, DC. To start off on this route, make sure to add the memorials and monuments, national zoo and all the Smithsonian museums to your itinerary.
9. The Monuments are Open 24 hours a Day
Yes, you got it right! With a free access the monuments 24 hours a day, say "Hello" to amazing views, bright lights, late nights and early mornings people-free photography.
10. Visiting Washington, DC on Weekends is Cheaper
Before visiting Washington, DC, you might want to arrange you trip around the weekends. Since business travelers are a primary category of the visitors, the hotels tend to charge more on the weekdays. A sharp decrease in the number of the city guests over the weekends forces the hotels lower their prices.