Historical, magical city proudly rules over the whole Austria from a small corner in the east of the country. Stunning, artistic, and full of the most amazing architecture, Vienna is arguable one of the most beautiful cities in Austria. From extraordinary cathedrals to dazzling museums and parks, the city knows how to attract visitors and leave them wishing to come back as soon as possible. If you are one of the lucky ones who finally have this city on your upcoming travel itinerary, here is an ultimate Vienna bucket list for you. These 15 places you must visit in Vienna will present the Austrian capital in all its glory and magnificence. If you are ready, let us dive in.
HERE IS OUR ULTIMATE VIENNA BUCKET LIST WITH 15 AMAZING PLACES YOU MUST VISIT IN VIENNA:
1. Schönbrunn Palace
The first place on our Vienna bucket list belongs to unprecedented Schönbrunn Palace, one of the most cherished possessions of the city. Located in Hietzing, the property was the main summer residence of the Habsburg dynasty. Consequently, it was built according to the high standards that suited the most prominent families of the country. With its lavish ceremonial rooms, gorgeous sculptures, and gardens with a maze, up to this day Schönbrunn Palace enjoys the laurels of the most important and must-visit historical monument in Austria.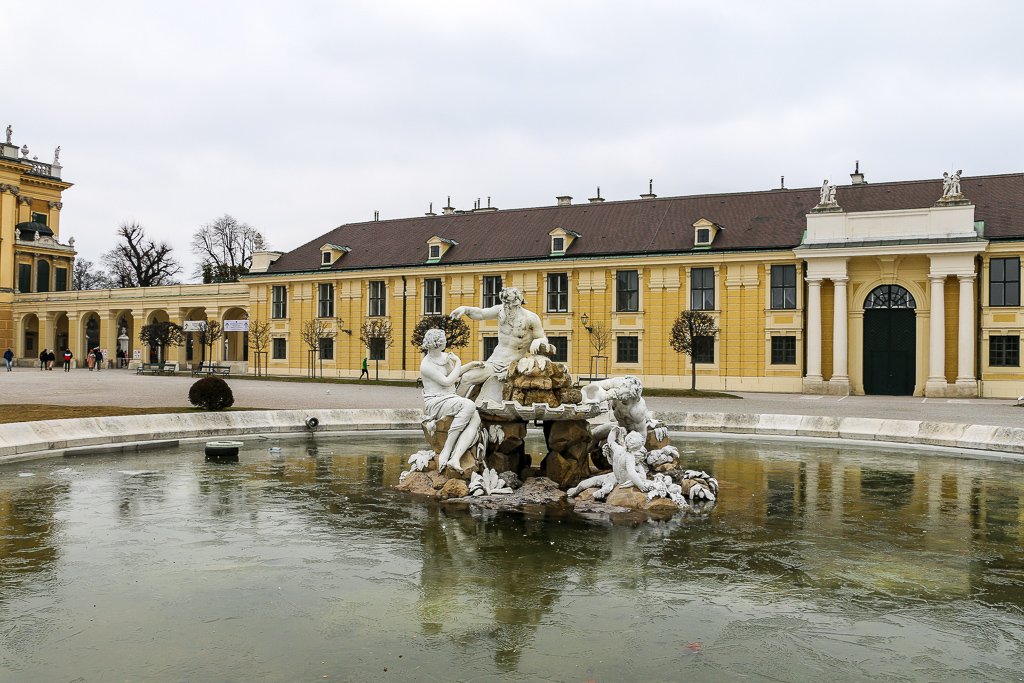 2. Karlskirche
As soon as you get out of U-Bahn at Karlsplatz, greenish copper dome of Karlskirche grabs your full attention. Towering over a small park nearby, the church made its way on our Vienna bucket list thanks to its unique combination of architectural elements. Karlskirche is a proud holder of columned portico from ancient Greece, two Trajanesque columns from ancient Rome. The famous dome and towers came from Viennese Baroque. Furthermore, Karlskirche is one of a few places you must visit in Vienna that carry symbolic meaning. The magnificent baroque structure represents victory over the devastating Black Plague of 1679.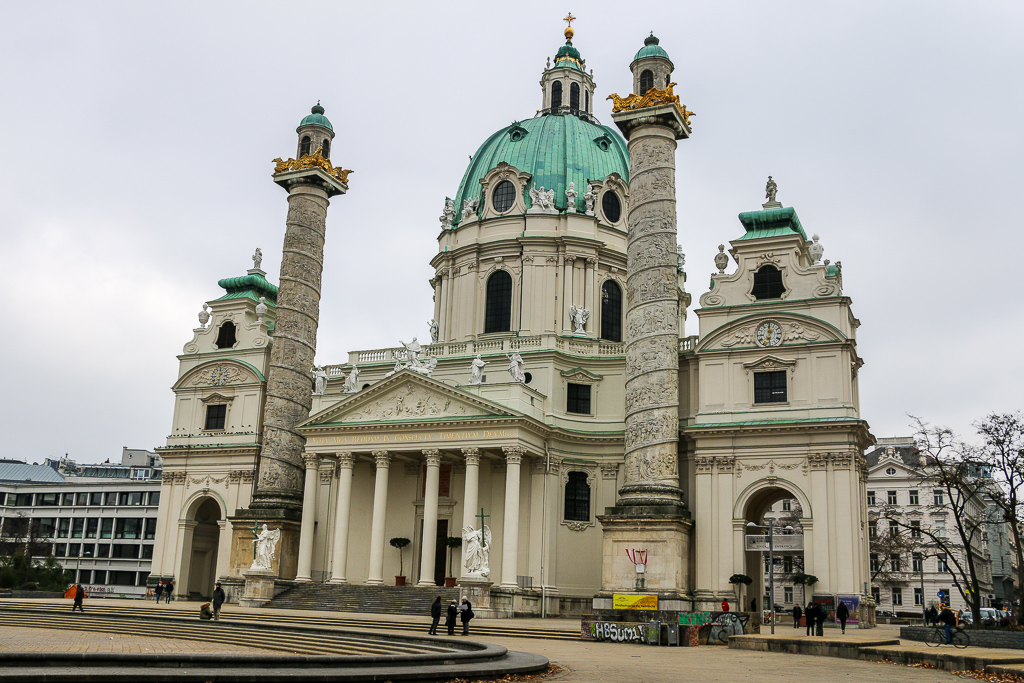 3. Naschmarkt
Who would visit Vienna without stopping at its famous Naschmarkt, undoubtedly one of the most gastronomic places in Vienna? With over 100 food and vintage stalls, this bucket list destination is your best take on the most luxurious food and cuisines from all over the world.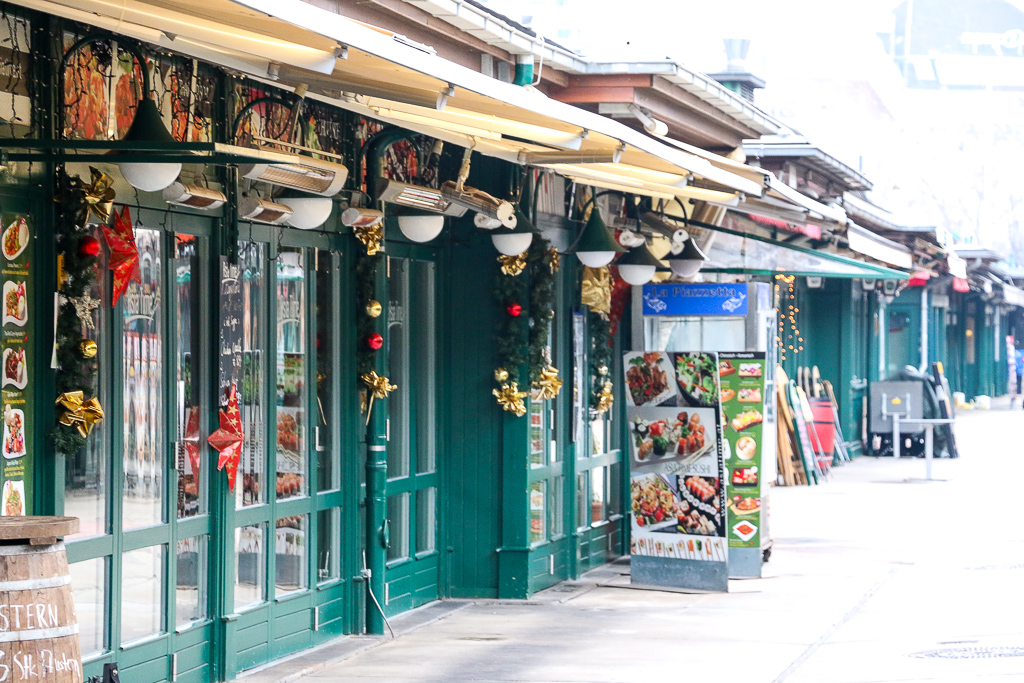 4. Hofburg
The stunning Hofburg have been a place of leaders and rulers of Austria since the 13th century. Continuing the tradition, today the palace serves as the official residence and workplace of the Austrian President. However, this fact does not prevent both tourists and locals from enjoying one of the most extraordinary places you must visit in Vienna. Different tours and programs are available from 9:00am till 5:30pm most days of the year.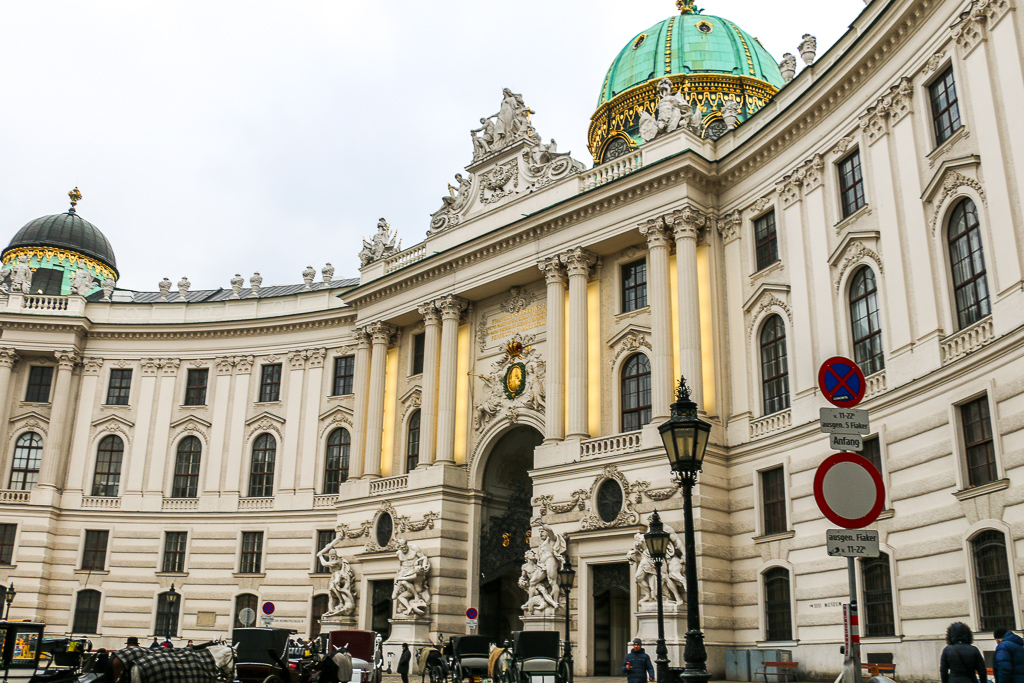 5. Stephen's Cathedral
Located in the center of the city, St. Stephen's Cathedral is one of those Vienna bucket list places that it is hard not to notice at once. The gorgeous medieval Roman Catholic Church entices numerous visitors with its signature ornate spire, catacombs, and a treasury museum.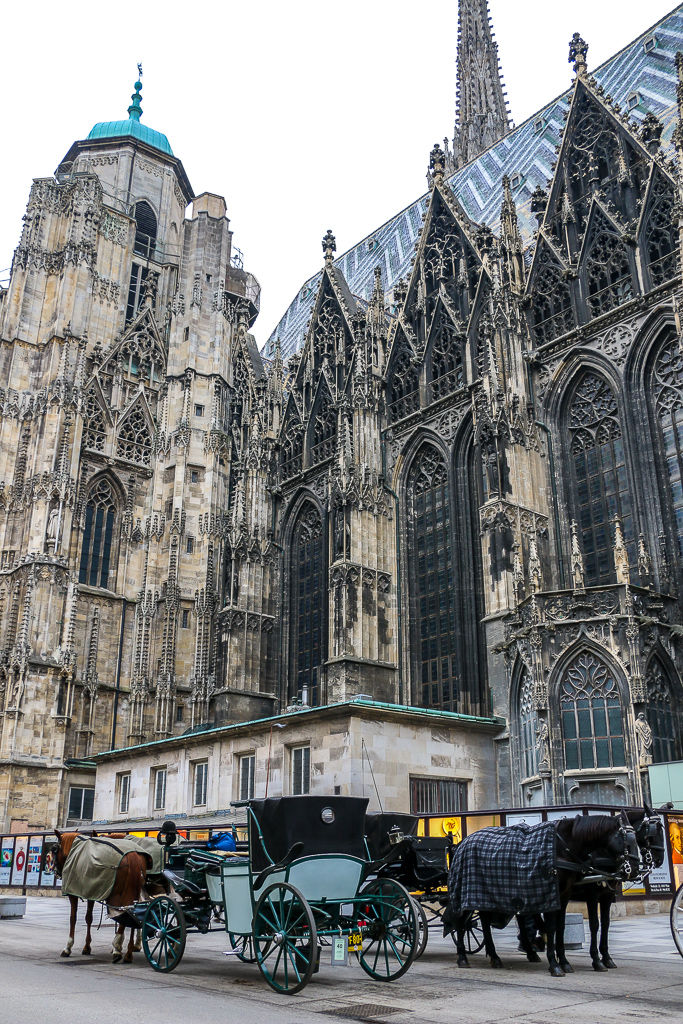 6. Stephansplatz
Stephansplatz marks the geographical center of Vienna. As the mane suggests, this place was named after the famous St. Stephen's Cathedral. The visitors are mostly interested in this destination as a central stopping point on the U-Bahn for changing lines. On top of that, this is a great starting point for exploring many Vienna bucket list places that are located just a short walk away.
7. Rathaus (Vienna City Hall)
Like many other touristic places in Vienna, Rathaus is situated in the Innere Stadt district (the center of Vienna). Beautiful and alluring at any time of the year, this stop on our Vienna bucket list is especially popular in winter. During this time, Rathaus and Rathausplatz turn into a magical winter wonderland. With Christmas lights and big ice rink in front of the building, it is indeed one of the places you ought to visit.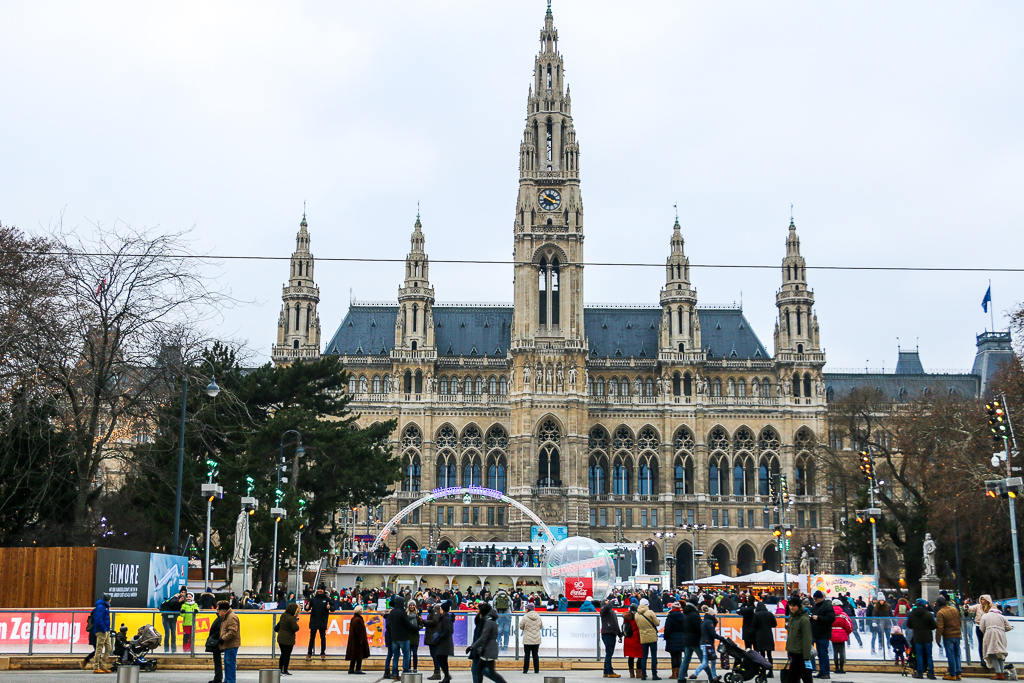 8. Graben
Graben is by far one of the most popular streets you must visit in Vienna for great shopping, food, and entertainment.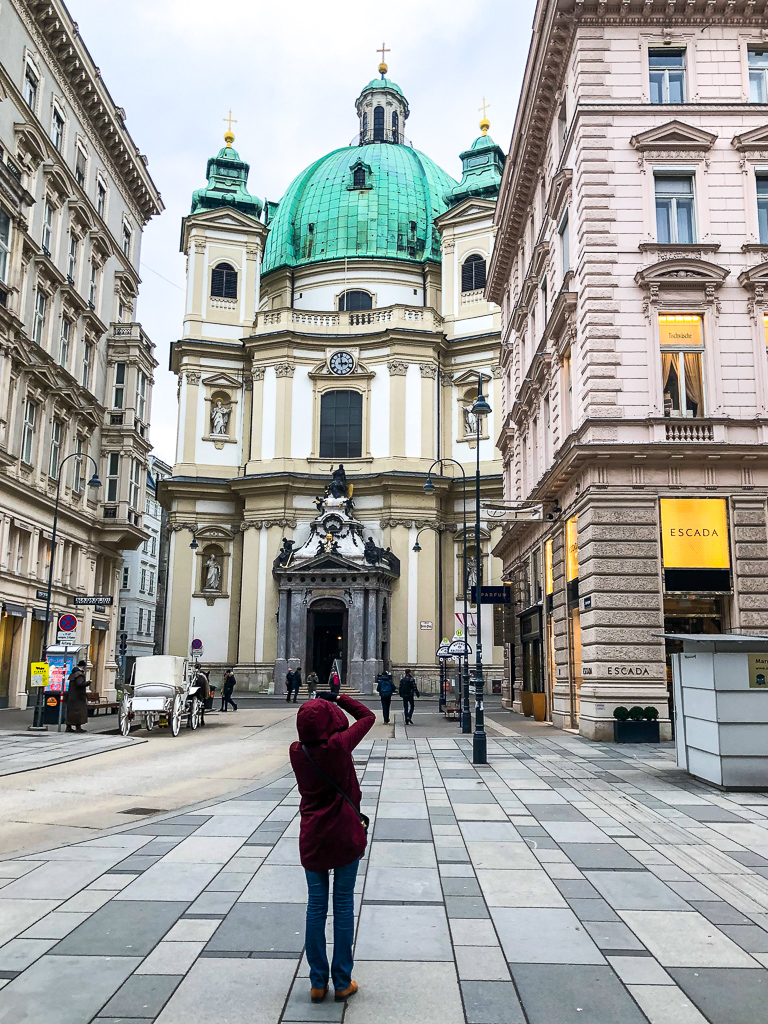 9. Plague Column
Plague Column is Vienna's most prominent sculpture located on the Graben. Like Karlskirche, it was erected after the Great Plague and reminds Vienna's locals and visitors of the horrible epidemic of 1679.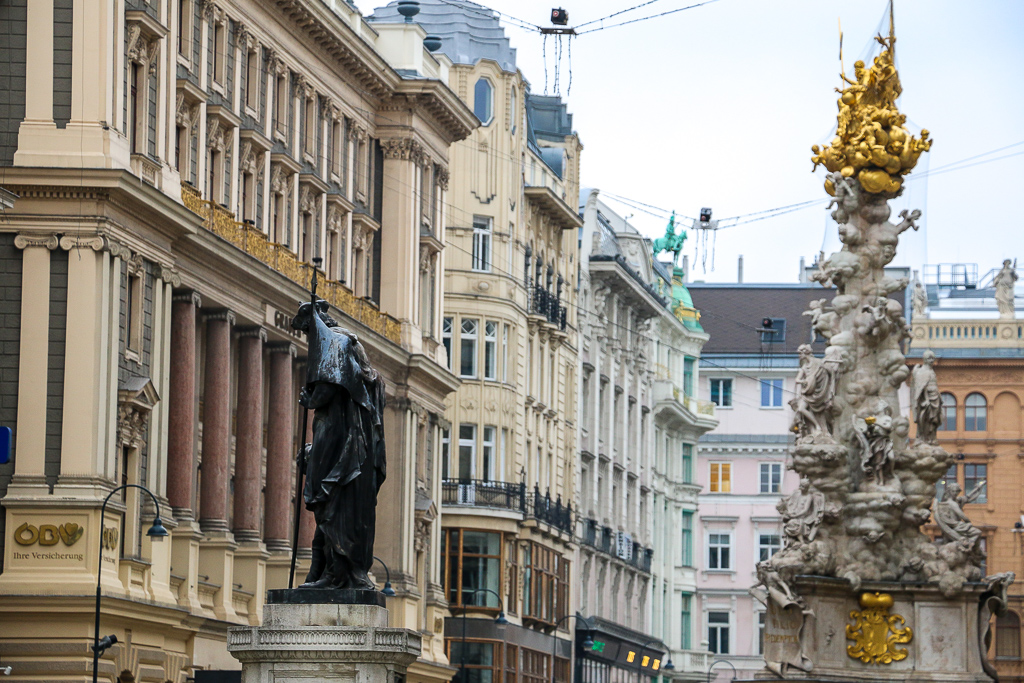 10. MuseumsQuartier
Next, our Vienna bucket list takes us to MuseumsQuartier with its remarkable historic and modern buildings. Extended over the territory of over 640,000 square feet, the place is home to numerous museums, restaurants, cafes, and shops.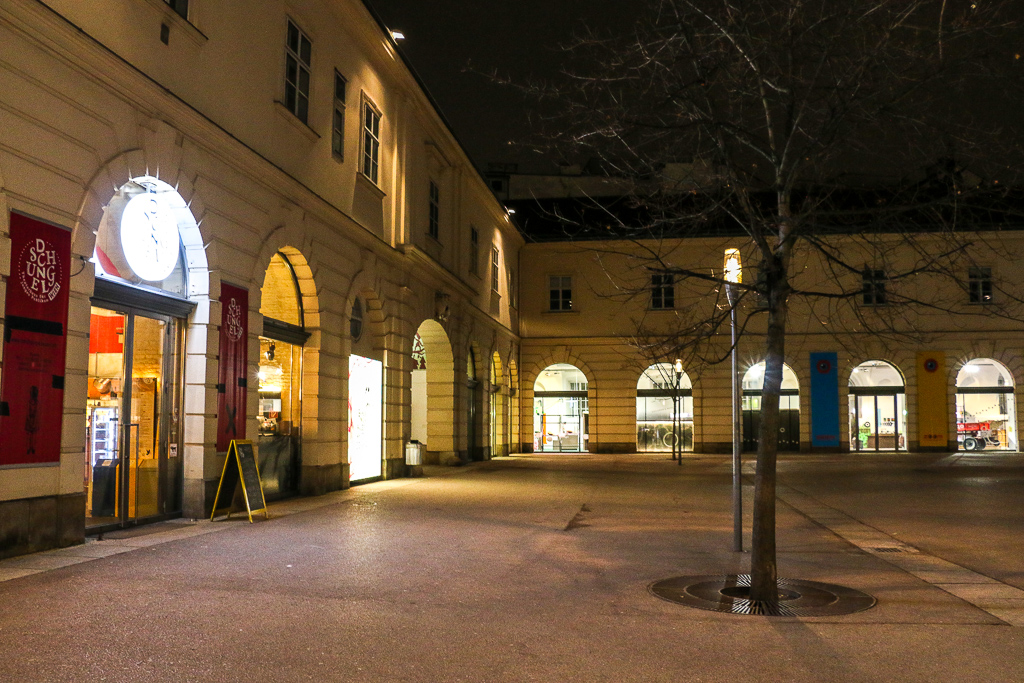 11. Hundertwasserhaus
Hundertwasserhaus is one of the most unusual places you must visit in Vienna. Unlike other attractions, this apartment house instantly strikes with bright colors and uneven lines.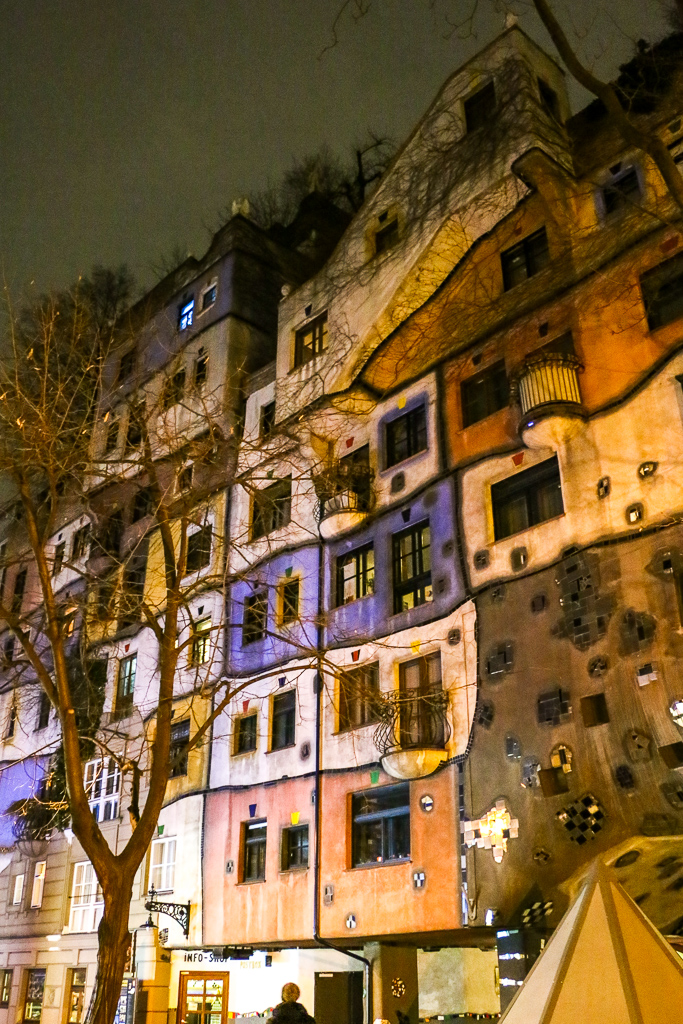 12. Austrian Parliament Building
Austrian Parliament Building is another architectural masterpiece in Vienna full of history, stories, and art. You can marvel at the structure from outside or join guided tours and explore this Vienna's neoclassical building as an insider.
13. Volksgarten
Volksgarten is a public park in the Innere Stadt of Vienna. Moreover, it is a part of the famous Hofburg Palace. The palace's less famous section is a perfect place to relax and enjoy beautiful sculptures. In addition, Volksgarten provide beautiful location for photography. But keep in mind that frequent wedding couples and their photographers can unceremoniously interrupt your photo-session.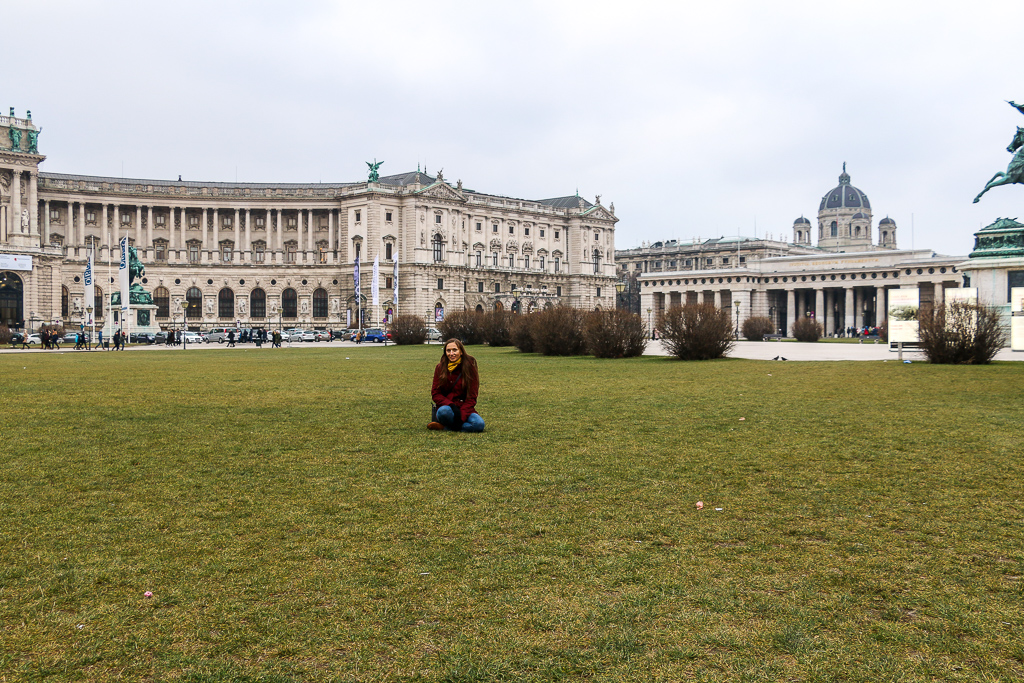 14. Maria-Theresien-Platz
Maria-Theresien-Platz is a public square in Vienna near MuseumsQuartier. Known for its notable monument, fountains, and lots of green spaces, the garden provides plenty of opportunities to unwind before venturing to the next stop on the Vienna bucket list.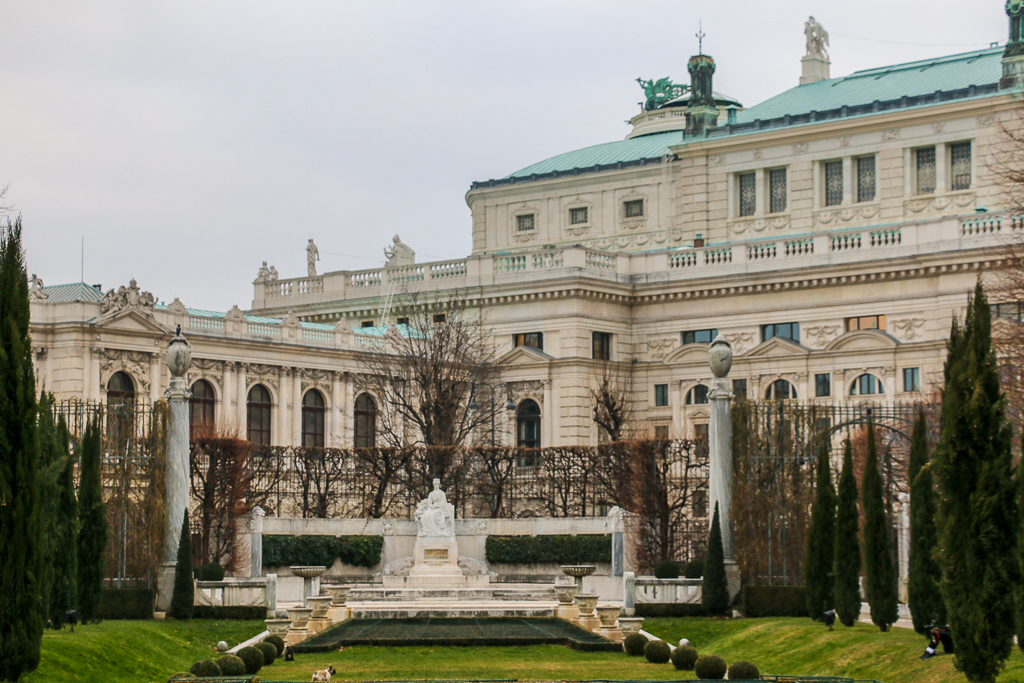 15. Vienna State Opera House
When in Vienna, you cannot miss entertainment at Vienna State Opera House, one of the leading opera houses in the world. Besides the shows and ballets, the visitors can also attend a guided tour and enjoy the opportunity of walking over the marble stairs and overlooking the middle lodge.