If you can, spend at least one day in Page to see some of the most unique natural wonders in Arizona.
Last updated: March 11, 2022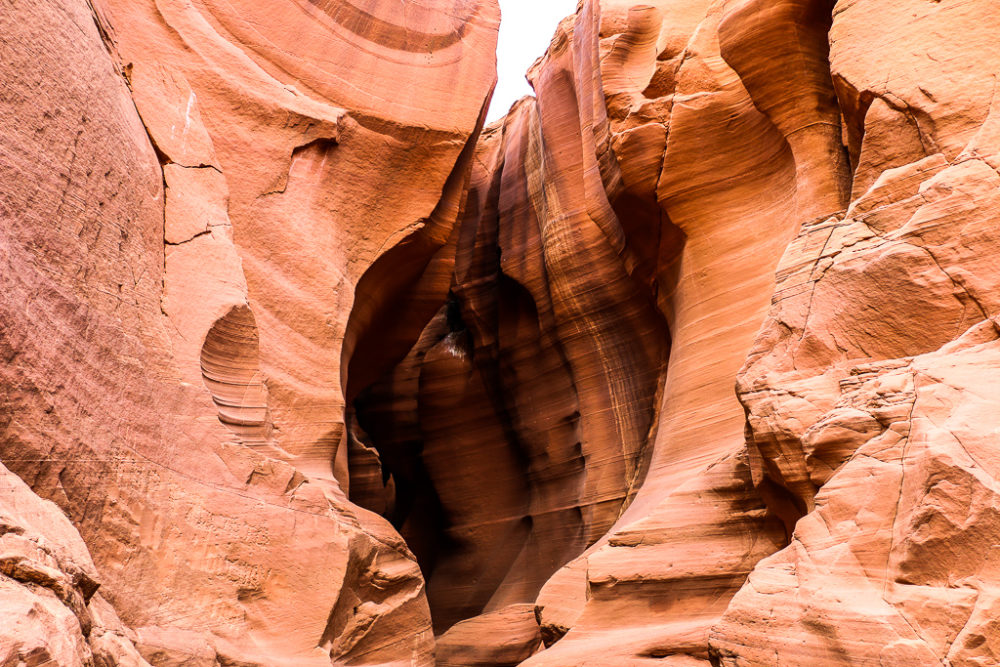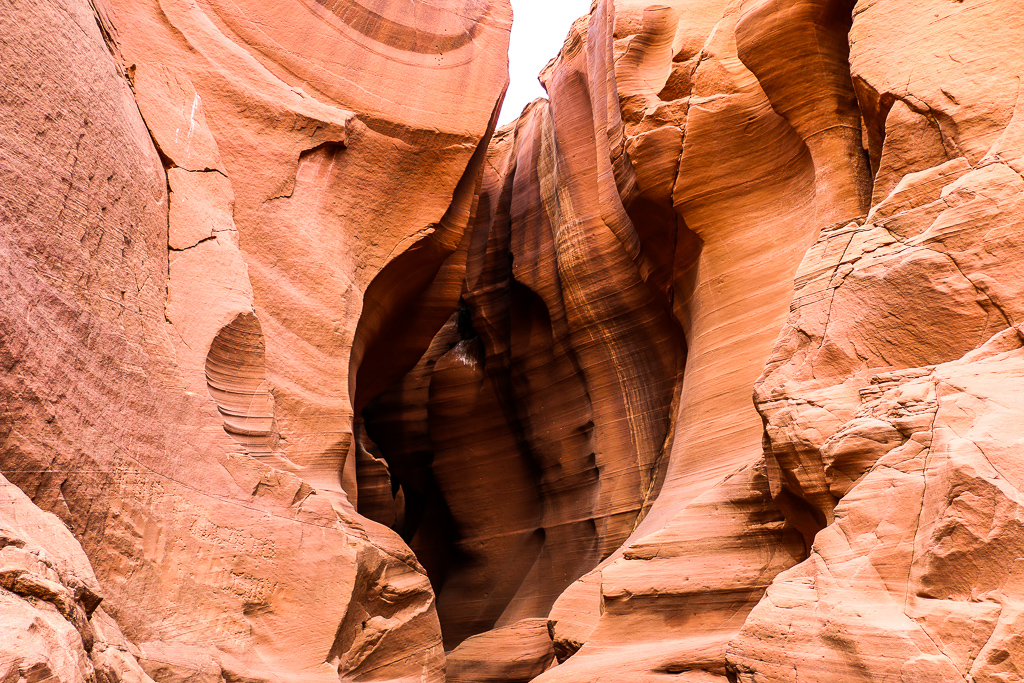 The Ultimate One Day in Page Itinerary: How to Spend One Day in Arizona
Welcome to Arizona, home to unusual natural formations that allure millions of people from all over the world. The first place to see here is of course the famous Grand Canyon. Yet it should be not the only destination on your Arizona itinerary. This is especially true if you want to get off the beaten path and explore more of this southwestern state. If that's the case, we firmly believe that spending one day in Page, Arizona, is an absolute must.
To prove this, two weeks ago we went on our longest road trip and crossed three states in one night. Driving almost nonstop for nine hours from Los Angeles to Arizona is never easy. But it always pays off in the end. Without further ado, let me share our complete one day in Page, Arizona, itinerary.
THE ULTIMATE ITINERARY FOR ONE DAY IN PAGE, ARIZONA
There are so many options to start your day in Page. Many visitors prefer to stay in a city or town nearby and venture into the Page region for the day.
Our plan was to spend a night in Page and start the journey the next morning. We booked our rooms at Antelope Canyon Inn. Nothing fancy here, but it gave us space to rest, refresh, and reach the first place on our One Day in Page itinerary in less than 15 minutes.
The First Stop of the Day in Page: Antelope Canyon
The next morning, we left the hotel around 8:00 a.m. and started our day in Page with a visit to Antelope Canyon. Unfortunately, when traveling with a toddler any sunrise trips are out of the question no matter how gorgeous they are.
You have to make sure that your children sleep enough. Otherwise, you set yourself for a long, lousy day with the kids crying and whining all the time. That's why 8:00 a.m. was the earliest we could do during this trip.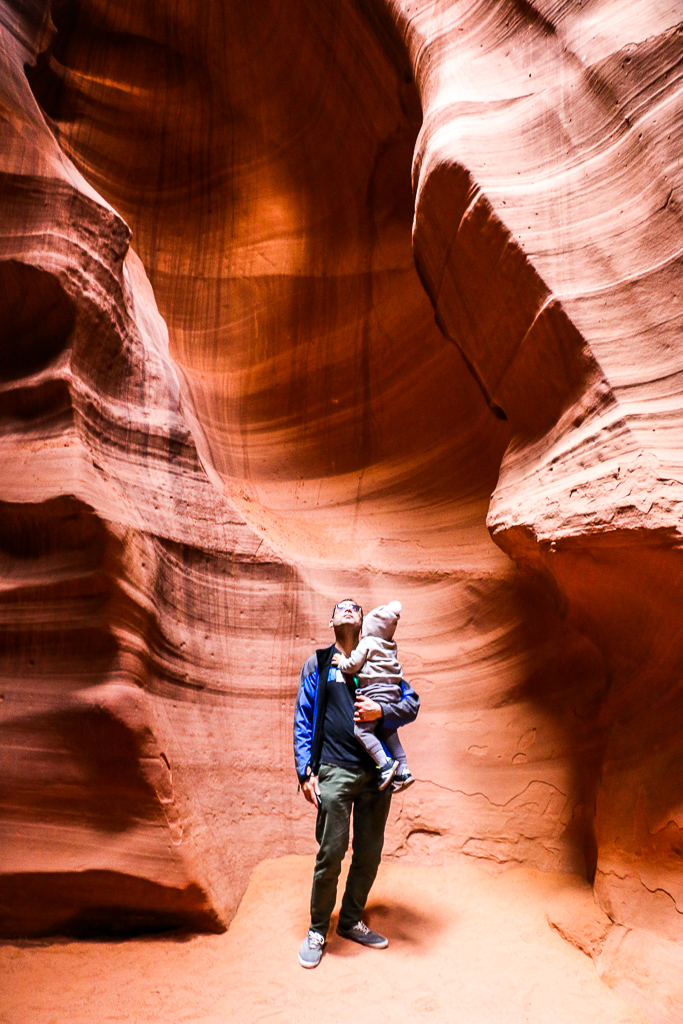 Things to Know about Antelope Canyon
There are a few things to know before visiting Antelope Canyon in Page, AZ.
The place has two canyons: Upper Antelope Canyon and Lower Antelope Canyon. They are pretty similar, differing mostly in their inner structures, forms, and shapes.
Upper Antelope Canyon is the most visited of two of them. Moreover, there is no age restriction. Everybody from infants to adults and seniors can safely add this place to their One Day in Page itinerary. Lower Antelope Canyon is open only for people of six years of age and older.
You have to take a tour. Only guided tours are allowed inside the canyons. A tour usually lasts one hour and a half.
With the young kids, we could visit only Upper Antelope Canyon. Our tour was schedule for 10:00 a.m. At this time, George, our guide drove us about three miles to the entrance to the canyon. From there the journey continued on foot with George guiding and narrating our little adventure from the start to the end.
From his short introductory, it was obvious that our tour guide was a very skillful photographer. He did such a great job showing us all tricks with lighting and places to take the best pictures inside Antelope Canyon.
The Second Stop of the Day in Page: Horseshoe Bend
The second place on our One Day in Page itinerary was remarkable Horseshoe Bend. Normally, you would park just a few feet from a short hiking trail to this epic Arizona's attraction. But since the parking lot was under construction, all visitors had to leave their cars about a mile farther down the road and take Horseshoe Bend shuttle. The ride didn't take more than five minutes and costed $5 for a round trip.
When we finally got off the shuttle, a well-trodden trail led us the famous site near Page. Often bright colors on Instagram pictures don't represent the actual shades of nature. So I was ready for slightly less impressive images of Horseshoe Bend compared to the pictures I saw online.
Yet even this gloomy day in Page made me realize how mistaken I was. The place was absolutely incredible. Yellowish rocks, massive cliffs, and blue green waters of the Colorado River make Horseshoe Bend one of the must-visit destinations in the state of Arizona.
We spent quite a while here as opposed to 30-40 minutes as we had planned. Almost half of the time was devoted to taking enormous amount of pictures. So gorgeous was the place! The rest of the time, we climbed the rocks and couldn't get enough of this incredible natural miracle right on the outskirts of Page.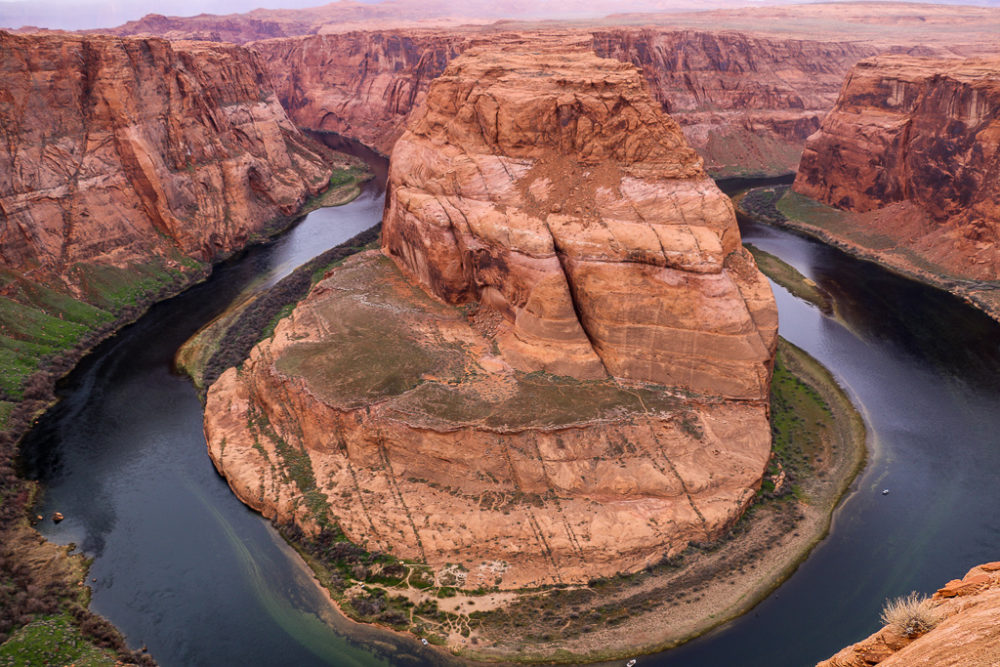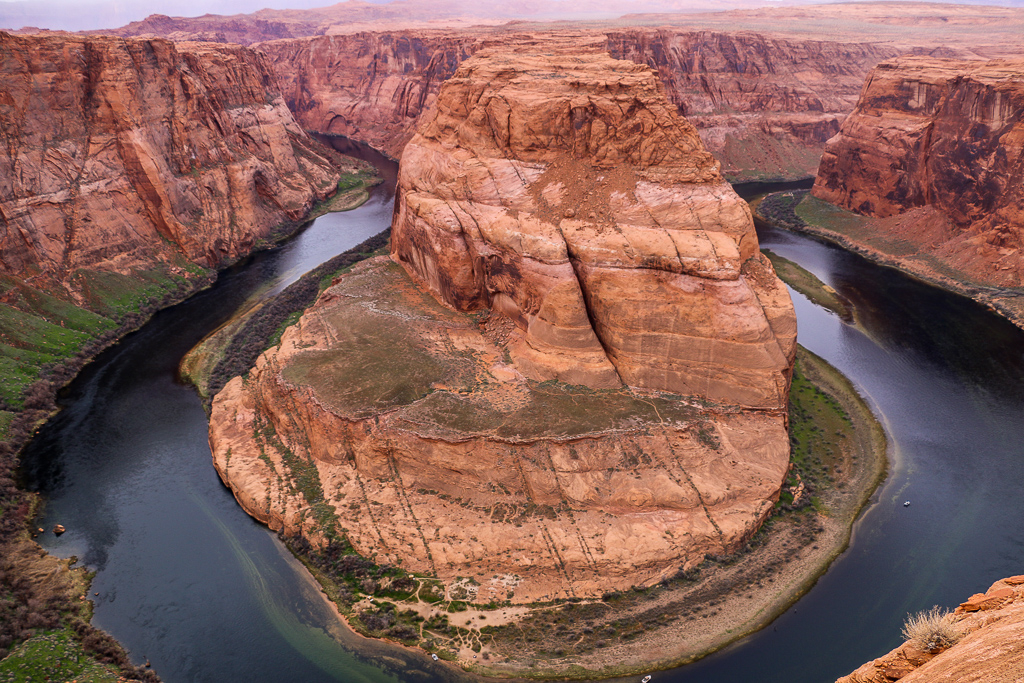 Quick Stop at Lake Powell
After such a beautiful day in Page, we were running out of time. A long ride to Sedona still awaited us. With limited time on our hands, we made a quick stop at Lake Powell. Unfortunately, we couldn't rent a boat or kayak and explore it deeper. Nevertheless, even a leisurely walk near the lake was enough to enjoy its magnificence and beauty.