Planning a weekend getaway in Central California? Be sure to check out these 5 lakes near Mammoth Lakes.
Last updated: January 7, 2022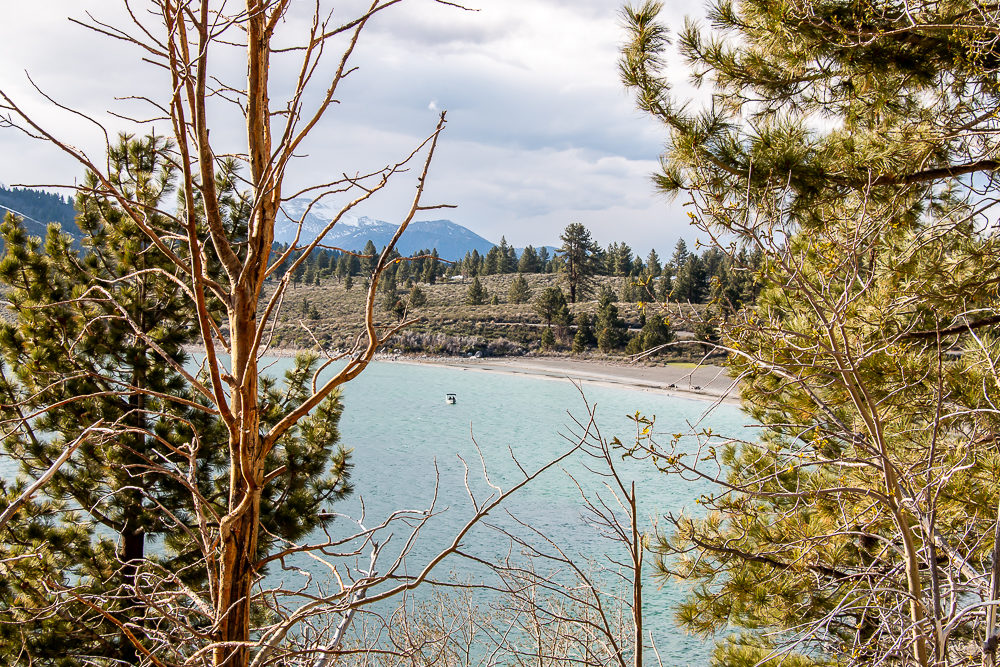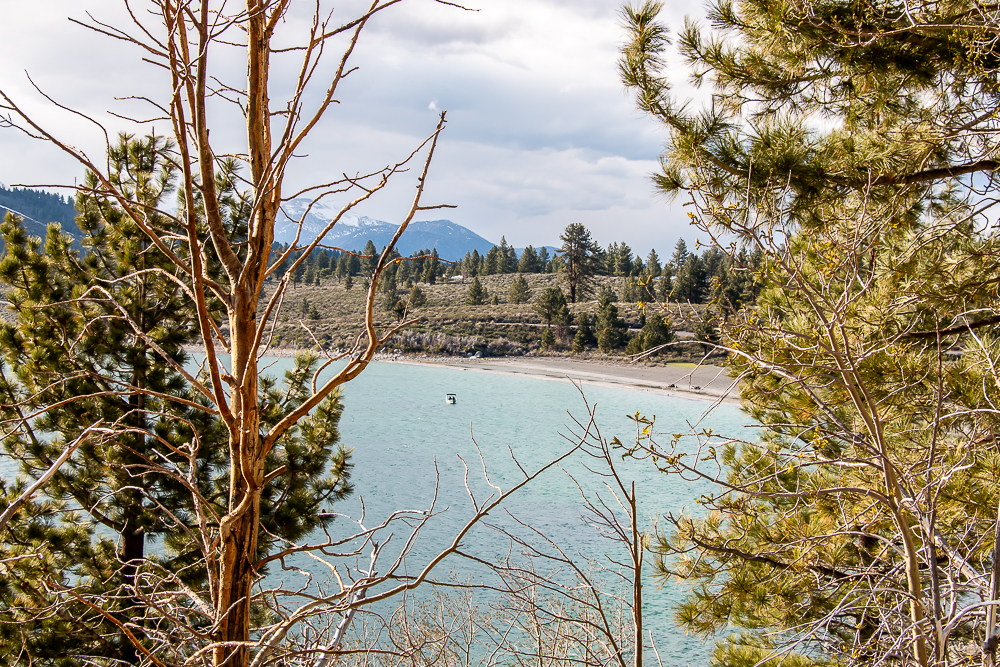 The elevated area near Mammoth Lakes is famous for its pristine lakes, surrounded by snow-capped mountains. You can hardly ever describe these California's jewels without using the word "alpine". In fact, most of the lakes in the area indeed fall into the category of alpine or subalpine ponds.
With their clear waters and high altitude trees, they are a sight to behold and offer quite a good workout. There is no way that these lakes leave you indifferent after you see them at least once. And whether it's your first or tenth visit to the Mammoth Lakes area, be sure to stop by these five lakes.
THE 5 LAKES NEAR MAMMOTH LAKES YOU CAN'T MISS
Lake Mary
No visit to the Mammoth Lakes region can be complete without stopping at Lake Mary. As the largest and most developed lake in the area, it offers a profusion of activities for families, active outdoor enthusiasts, and anybody longing for a relaxed weekend by a lake.
On top of its spectacular scenery and easy access, Lake Mary provides campgrounds, picnic spots, and rental cabins within a walking distance. Moreover, this beautiful lake in the Mammoth Lakes area offers boat rentals and scenic trails you don't want to miss in spring and summer.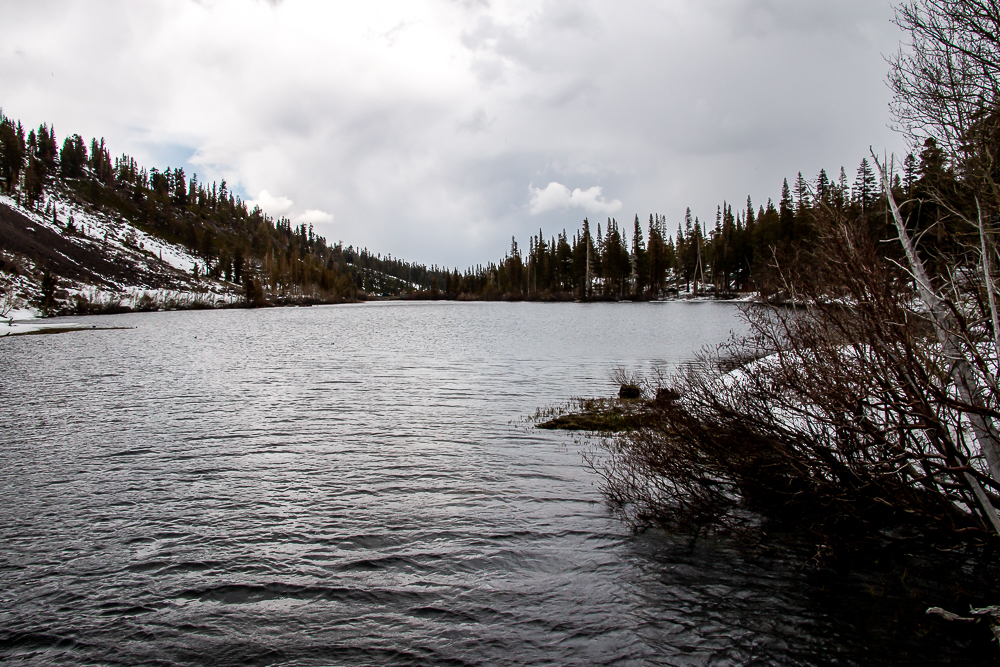 June Lake
About one mile long and half mile wide, June Lake is one of the best lakes near Mammoth that you can't miss while road-tripping through Central California. I'd highly recommend spending at least a couple of hours here, especially if you venture to this area in late spring or early summer.
Set about 20 miles from Mammoth Lakes, June Lake offers a striking contrast to still snowy Lake Mary at this time. Additionally, the place presents a handful of lodges, restaurants, and shops to make your trip even more enjoyable.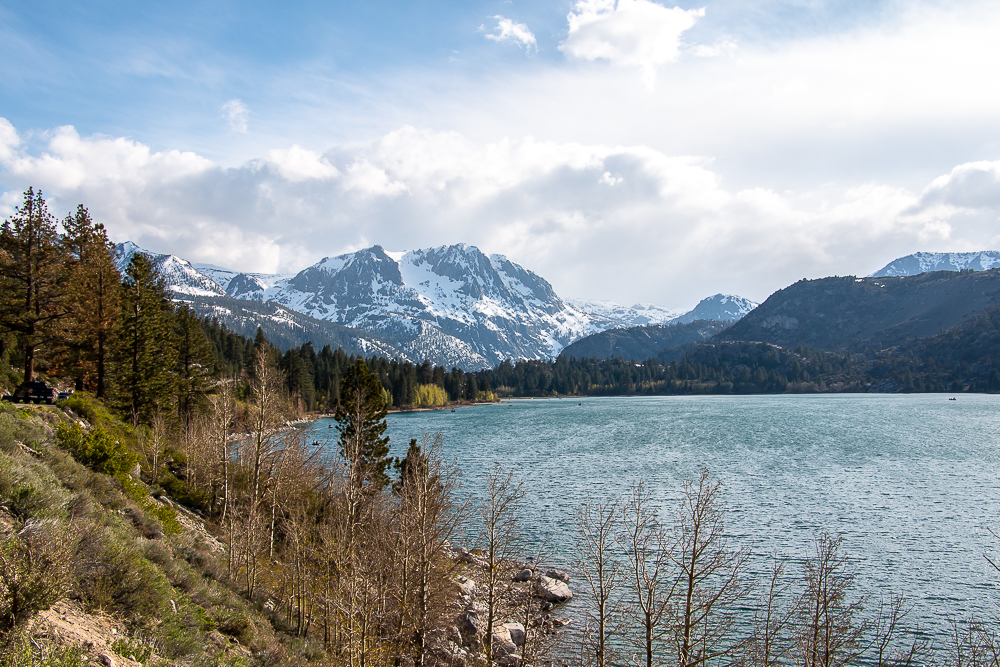 Silver Lake
About 4 miles from June Lake, Silver Lake invites all visitors to the Sierra's oldest fishing and vacation resorts. Hikers also find this place irresistible. Known as one of the best hiking places in the Mammoth Lakes region, Silver Lake is home to such a spectacular trail as the Rush Creek Trail that takes you to the Pacific Crest Trail and John Muir Trail. With such famous "neighbors", Silver Lake entices even long-distance hikers.
Mono Lake
Among the top places you can't miss near Mammoth, Mono Lake is by far the most popular one. As the biggest lake within a 30-mile distance, it astounds with its uniqueness and diversity. And with that comes a wide range of activities such as swimming, canoeing, hiking, and wildlife watching.
On top of that, the visitors of Mono Lake are offered different kinds of guided trips and tours. But the biggest attraction here is Mono Lake – South Tufa Area, famous for its rocky towers composed of calcium carbonate.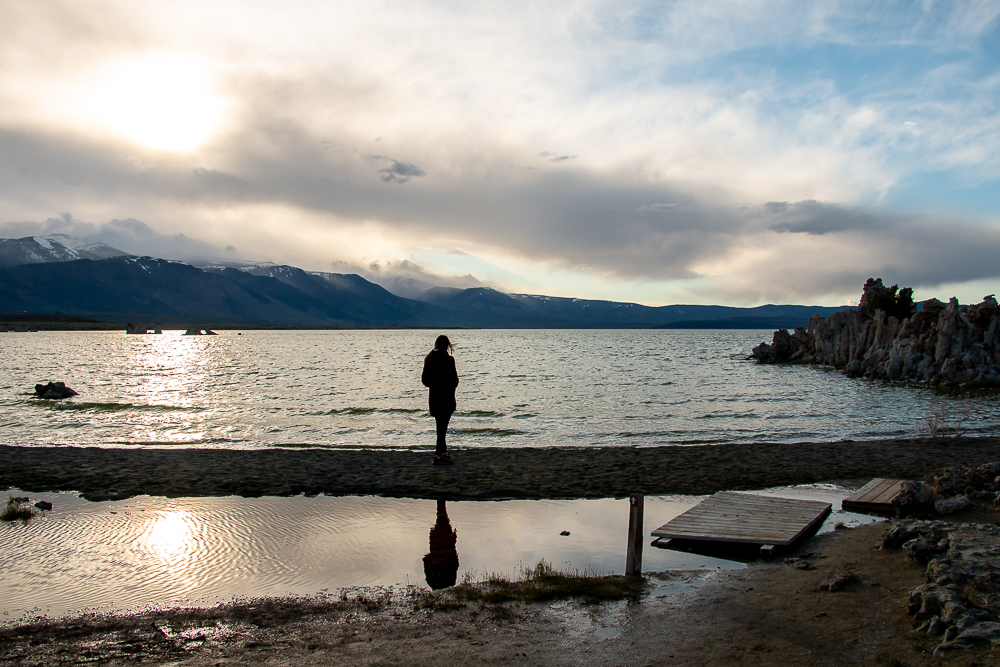 Twin Lakes
Some people insist that Twin Lakes in Bridgeport is one lake with a narrow stretch of land in the middle. Others regard this place as two separate alpine lakes with plenty of opportunities for hiking and water activities. Regardless of which side you take, Twin Lakes should top the list of the places to visit near Mammoth. Bring your family and spend a few days camping, hiking, mountain climbing, boating, and fishing in this alpine wilderness.