When you travel to the Mammoth Lakes area, visiting Mono Lake – South Tufa Area becomes almost inevitable. Located about forty minutes away from the finest California's ski resort, Mono Lake has spectacular sites on its own. Tufa towers at the south edge of the lake are by far the most popular natural attractions that entice thousands of visitors annually.
I must admit, like majority of those tourists, I dreamed of visiting Mono Lake – South Tufa Area. Last year, after spending a day at Yosemite National Park, we were too exhausted to make this dream come true. During our California road trip a few weeks ago though, Mono Lake – South Tufa Area topped our list of places to visit. No more excuses like "if time permits" were intervening with our plans.
Visiting Mono Lake – South Tufa Area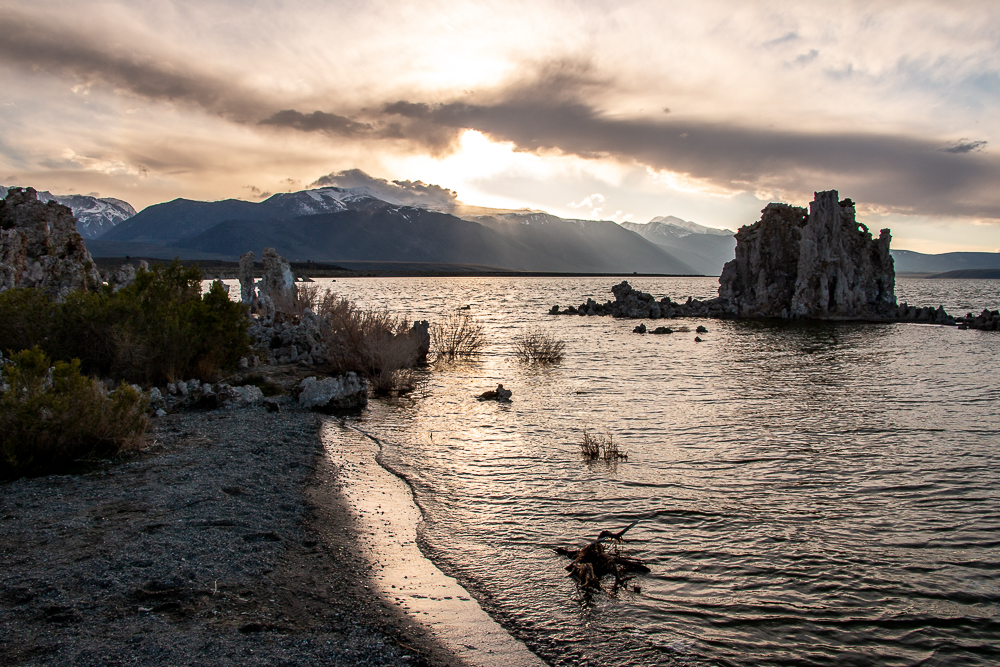 Set about thirty miles away from Mammoth Lakes, Mono Lake – South Tufa Area is a quick ride away following Route 395 North. After passing June Lake Junction, be on the lookout for a right turn along State Route 120 East. Make sure not to miss it like we did when visiting Mono Lake – South Tufa Area the first time. Driving farther down highway 395 will take you to Mono Basin Scenic Area Visitor Center leaving South Tufa Area behind.
Follow California 120 East for approximately four miles. From there, road sign will instruct you to make another turn to the left toward parking lot. And voila, you're finally visiting Mono Lake – South Tufa Area. There is $3.00 parking fee, so make sure to have cash since credit or debit cards are not acceptable.
Mono Lake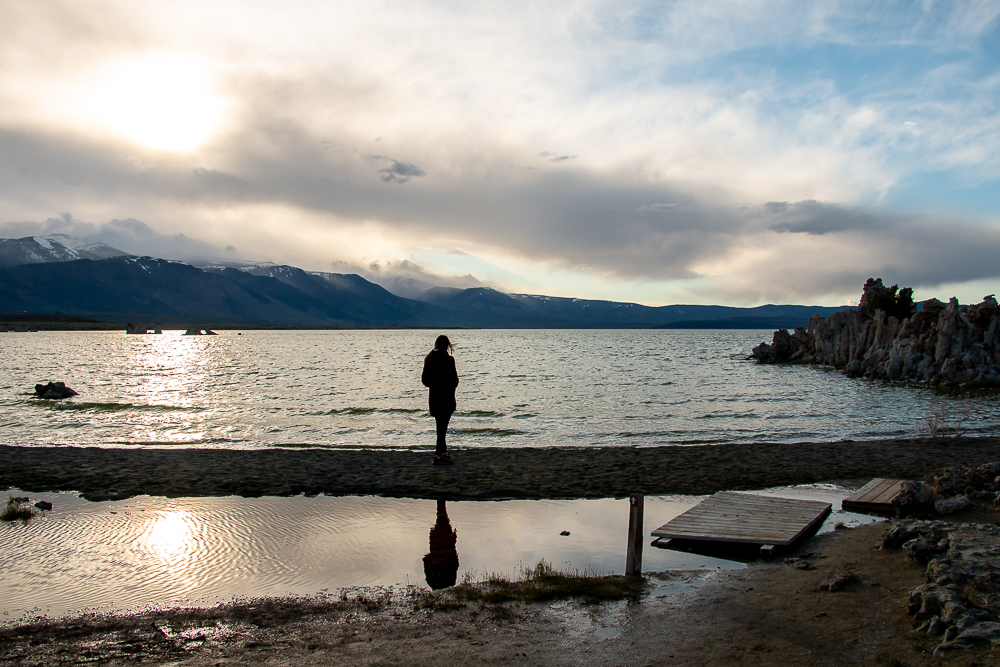 Formed no less than 760,000 years ago, Mono Lake is a saline soda lake in Mono County. Its water that never flows to the ocean periodically evaporates leaving dissolved salt and other minerals behind. These minerals make Mono Lake 2.5 times saltier than the ocean and 100 times as alkaline. The only other lake in the US with similar behavior is the Great Salt Lake in Utah.
Apart from enjoying unique behavior and ecosystem, visiting Mono Lake doesn't go without some popular outdoor activities. The lake provides numerous opportunities for boating, swimming, hiking and climbing nearby mountains. On top of that, there are plenty of self-guided and guided tours for people of all ages and preferences.
Mono Lake – South Tufa Area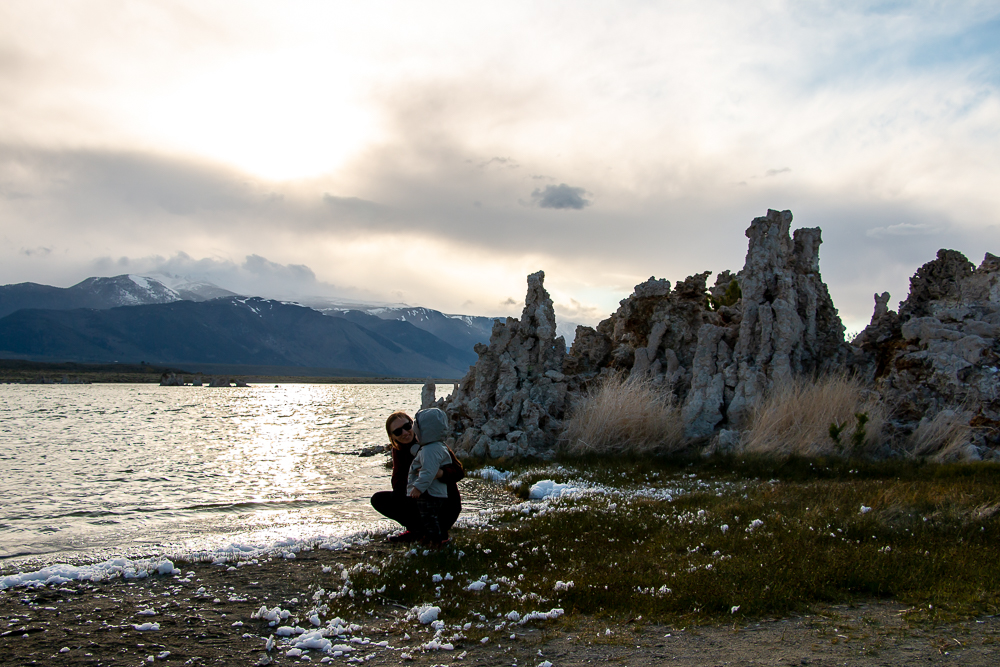 Mono Lake – South Tufa Area, however, is the primary part of the lake that attracts thousands of visitors yearly. Actually, its tufa towers are what drive people here. Resembling big rocks, tufa rocks are limestone composed of calcium carbonate and formed by precipitation from water. Usually, this process happens near thermal springs. The tufa towers of Mono Lake are not exceptions of this natural occurrence. Thus, when visiting Mono Lake – South Tufa Area, try to look for underwater springs near these unique inhabitants. But unlike regular rocks, the tufa towers are very fragile. Climbing on them or collecting them is prohibited. Nevertheless, you can walk around and explore these natural wonders and everything around them.