Can you explore Riga during a six-hour layover? Yes. In fact, you can see some of the major attractions, if not all, Old Town Riga is known for.
Last updated: August 31, 2023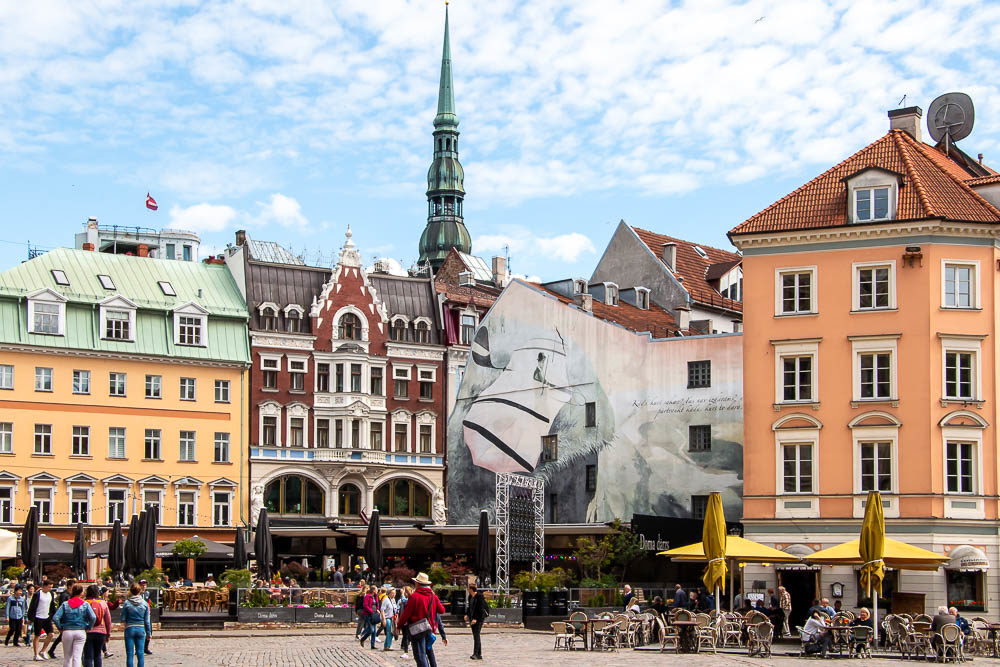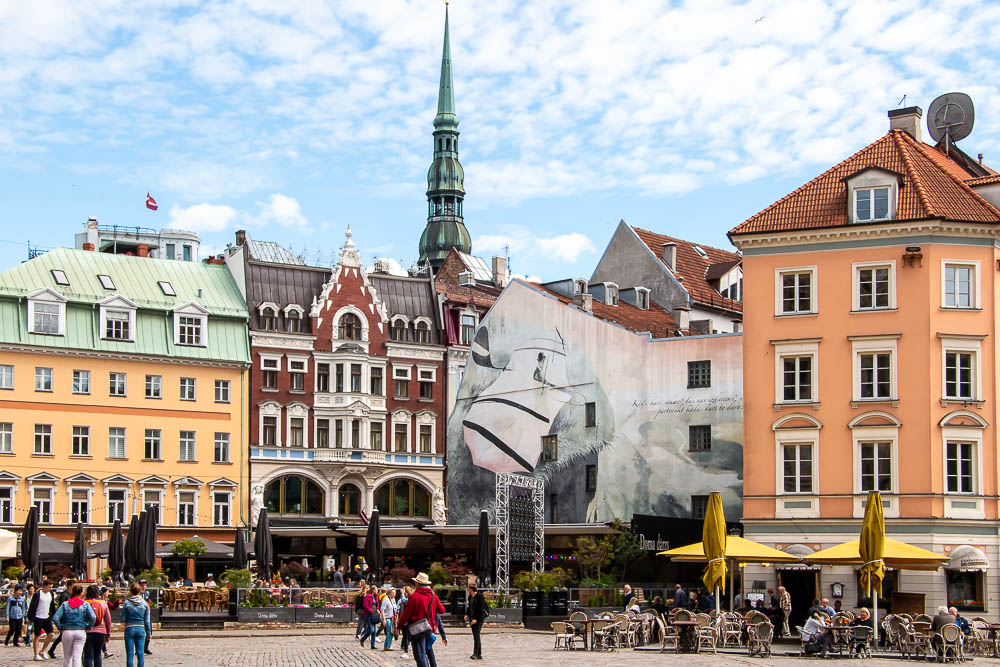 Leave the Airport and Explore Riga during a Long Layover
A six-hour layover might be barely enough to go from one terminal to another in such big airports like Newark or JFK. For Riga, though, six hours is more than enough time to make a brief visit to the city center. On top of that, with public transportation running regularly, you don't even need to shell out a lot of money on a taxi.
A 20-30-minute bus ride doesn't rob you neither of money not of precious time. You can still explore the major attractions of the Old Town during the six-hour layover in Riga and come back to the airport in time for your connecting flight. Without further ado, let's see how to do your six-hour layover in Riga.
HOW TO DO A SIX-HOUR LAYOVER IN RIGA
Introduction to Riga: Different Sides of City
Riga is a capital of Latvia, one of the three Baltic countries. Set in the mouth of the River Daugava, the city boasts a few scenic beaches. Yet the remarkable beauty of Riga is not the first thing new visitors notice, at least at first. The medieval Old Town, a UNESCO World Heritage Site, and wooden and art nouveau architecture steal the show during your visit to Riga, but only later. Let me explain.
As much as we liked walking down picture-perfect cobblestone streets of the Old Town, Riga is not so uniform in other areas. Our bus ride to the center of the city along with a brief visit to a couple of neighborhoods near the Old Town unveiled different sides of Riga. Many beautifully designed buildings here looked pretty run down, with graffiti generously covering their walls.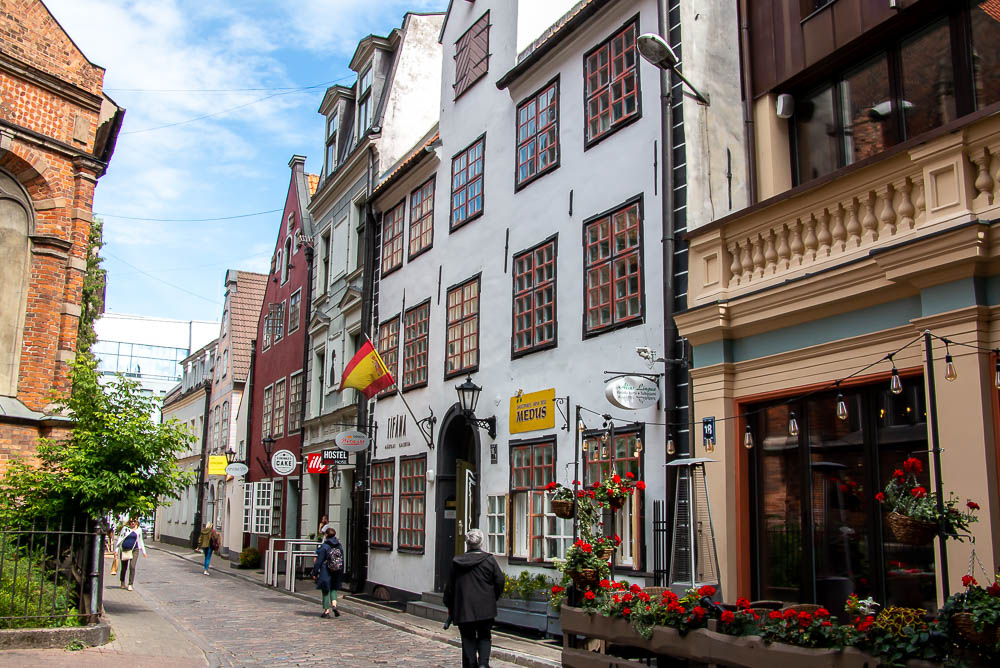 Getting around during Long Layover in Riga
Unfortunately, you can't explore a lot of the different side of Riga with only six hours on your hands. You need to narrow down your interests and focus on one or two neighborhoods. Old Town Riga is undoubtedly one of the best places to start your adventures during a several-hour layover.
Buses #22 and 322 take you from the airport to the city center in about 30 minutes. You can pay for your ride directly to a bus driver or get your round-trip ticket at the Visitor Center at the airport. The Old Town is mostly a pedestrian area with no public transportation. So, prepare to walk a lot.
Explore the Old Town of Riga
Although I had a list of things to do and see in Riga upon our arrival at the Old Town, I hardly got to use it. First, we had just 6 hours to explore all the favorite landmarks of Riga. Sticking to a strict itinerary was not very reasonable in this situation. Second, the Old Town of Riga turned out to be such a gem that its every corner deserved full attention.
Nevertheless, some places strike you with their unprecedented beauty and architectural style and ask for extra time. So, while I strongly encourage you to let Riga unveil its major attractions as you go, here are some of the sites you may deliberately to look for.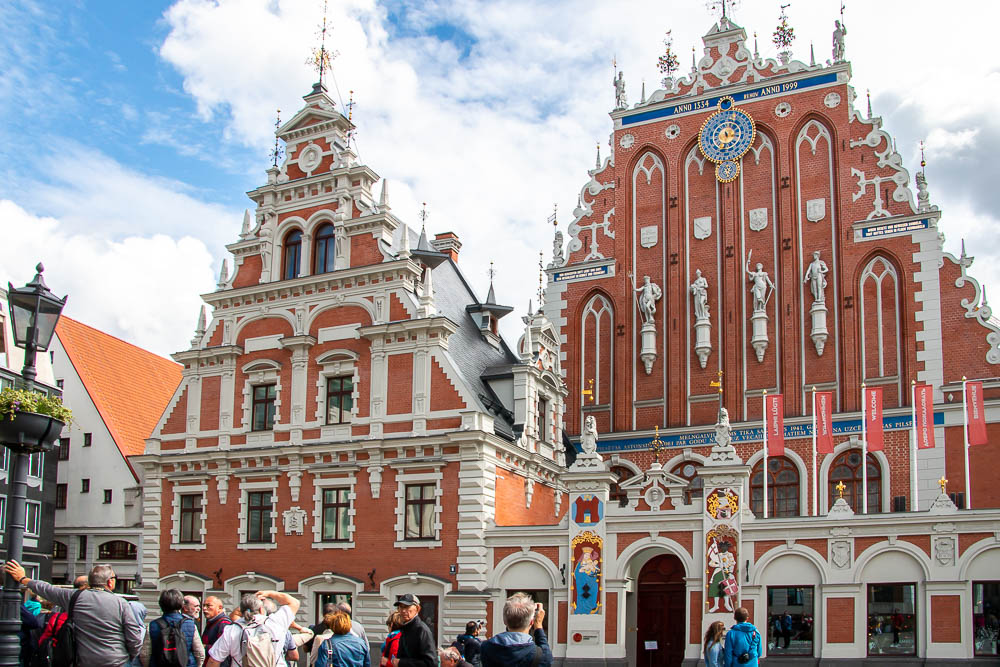 Places to See during a Six-Hour Layover in Riga
House of the Blackheads
The House of the Blackheads in Old Town Riga simply can't go unnoticed during even such a short time as a six-hour layover. Located in the heart of the medieval town, the architectural masterpiece narrates about the Brotherhood of the Black Heads and long history of the city.
St. Peter's Church
St. Peter's Church is another landmark in Riga that hardly escapes your sight during the long layover. Known as Riga's tallest church, it's also one of the best places to enjoy iconic views of the red roofs of the Old Town.
Three Brothers
Three Brothers are three historic houses in the Old Town of Riga. Different in colors, the buildings are located so close to each other that they look like one structure rather than three individual houses.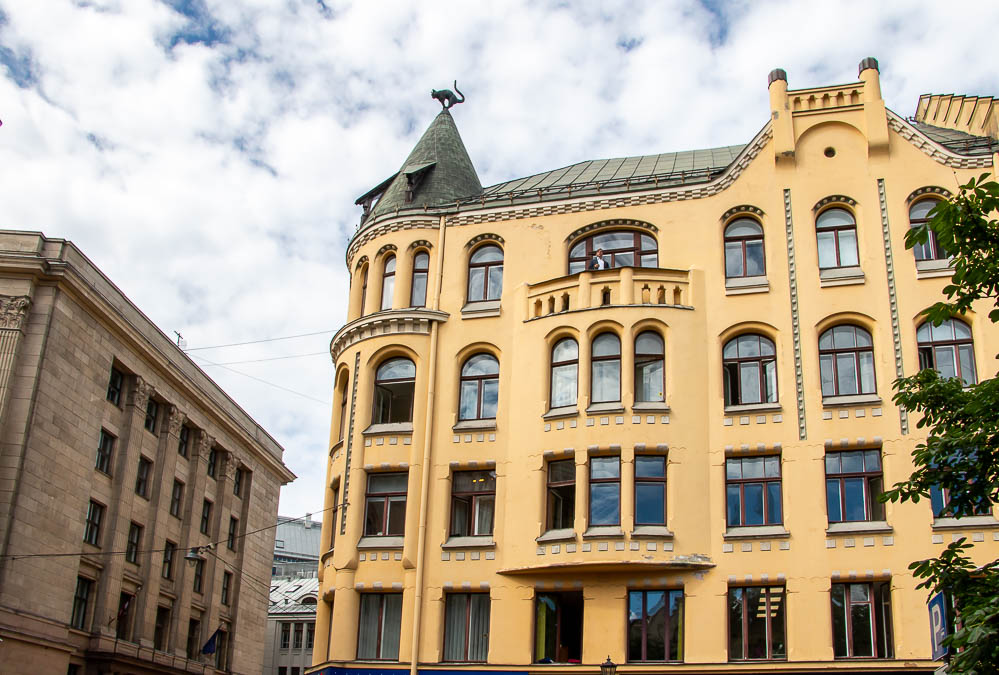 Cat House
Apart from its medieval look, the Cat House has little to do with the rich historic heritage of Riga. The structure was built at the beginning of the 20th century. As suggested, the building received its name on account of wrought-copper cats on the corner turrets of the house.
Riga Cathedral
Center of the architectural, cultural, and historic heritage that span several centuries, Riga Cathedral is one of the oldest buildings in Latvia.
Powder Tower
Once a medieval fortification wall tower, the Powder Tower was added to the Latvian War Museum after its latest reconstruction that took place from 1937 until 1940.
Swedish Gate
As a history fan, I'd strongly recommend finding the Swedish Gate during your long layover-visit to Riga. Located in the Old Town, it's the oldest remaining part of the original Riga Wall.