Traditional gifts to bring home from Poland? It can't be easier. Start with these 7 traditional Polish gifts and add to the list anything else that catches your eye.
Last updated: September 1, 2023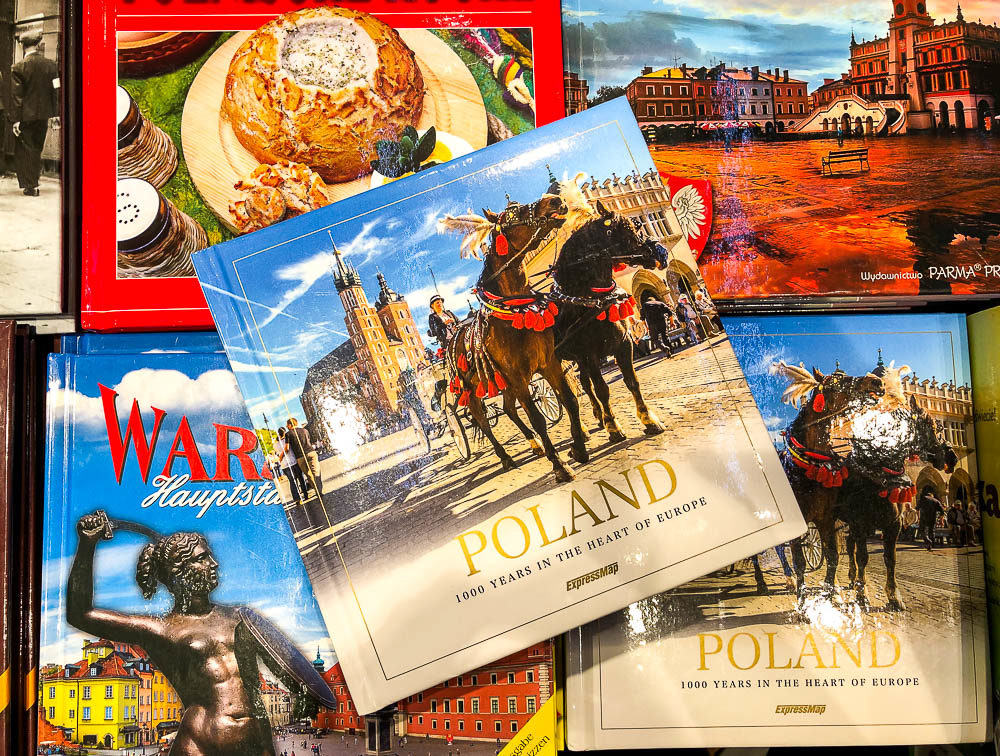 Polish Presents: The Top 7 Traditional Gifts to Bring Home from Poland
There was time when I was buying small souvenirs from every city and country we visited. In most cases, mini magnets with images of major landmarks added weight to our fridge collection. This habit eventually faded away, but I still can't help myself and from time to time splurge on authentic gifts and souvenirs.
The last time this happened in Poland. Overwhelmed by colors, smells, and abundance of Polish traditional gifts and souvenirs, I wanted them all. Luckily, I didn't spent fortune on the presents although the temptation was hard to resist. Nevertheless, this experience helped me compile this Polish gift guide with the 7 traditional gifts you should bring home from Poland.
OUR GUIDE TO POLISH GIFTS AND SOUVENIRS: THE 7 TRADITIONAL GIFTS FROM POLAND
1. Ceramics
The Polish think that dishes in which food is served pay almost as equal role as the food itself. A pretty dish makes food taste better. In some rare cases when the food is far from the standards of Polish cuisine, hard work of saving the dining situation falls on colorful ceramics.
Many visitors buy these traditional gifts as memorable souvenirs to remind them of their trips to Poland. The Polish ceramics often don't see any dining table. Instead, they take their places of honor on long shelves loaded with souvenirs from around the world.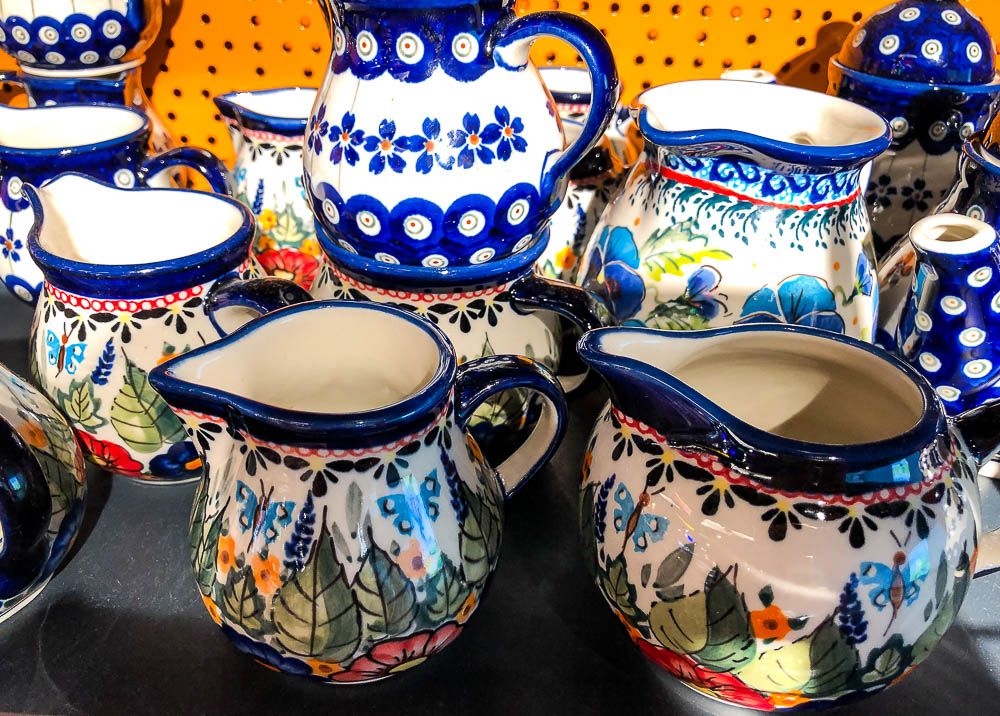 2. Jams and Preservatives
Jam or preservative go hand in hand with the ceramics as one of the best ideas for the traditional gifts from Poland. Made from different types of berries and quite often without adding sugar, this gift brings taste of Poland to any part of the world. Moreover, served in a colorful ceramic saucer, it still reminds of the flavors of Poland even months later.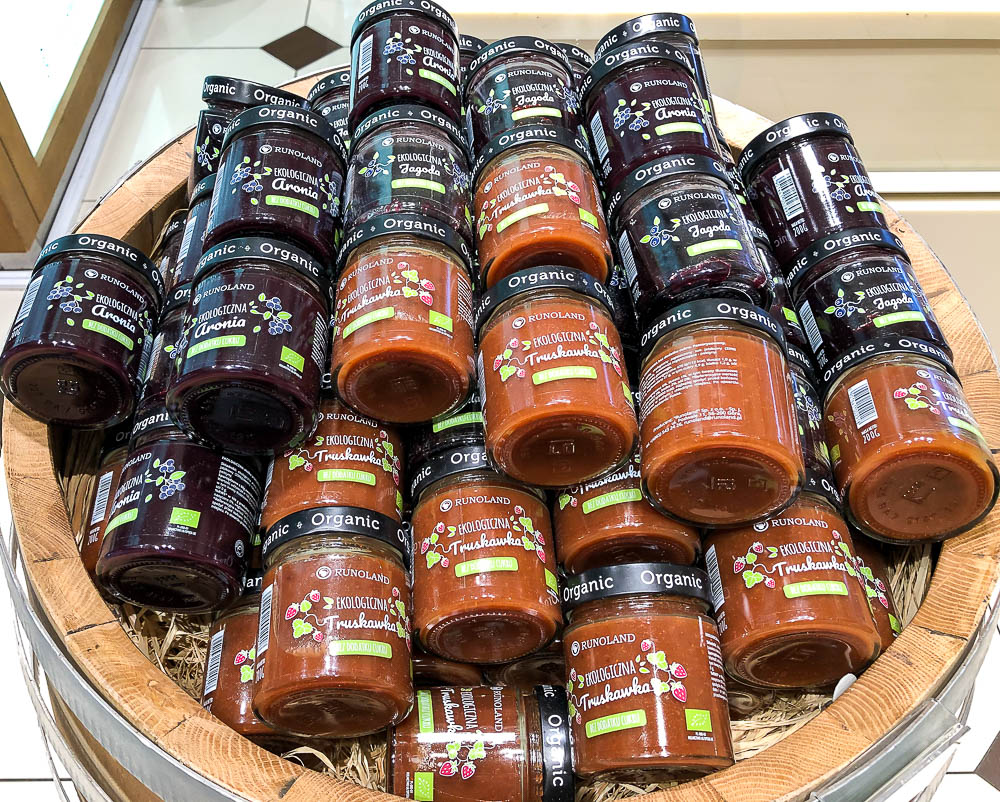 3. Honey
Honey is another good option for a traditional gift from Poland for anybody with sweet tooth. Similar to jam, the varieties of honey greatly differ from one place of the country to another. Some honey taste sweet, some even sweeter depending on fields of flowers it was collected from.
While honey might not be such a unique gift, interesting ceramic jars and bottles it's sold in make it nothing short of a perfect traditional gift from Poland.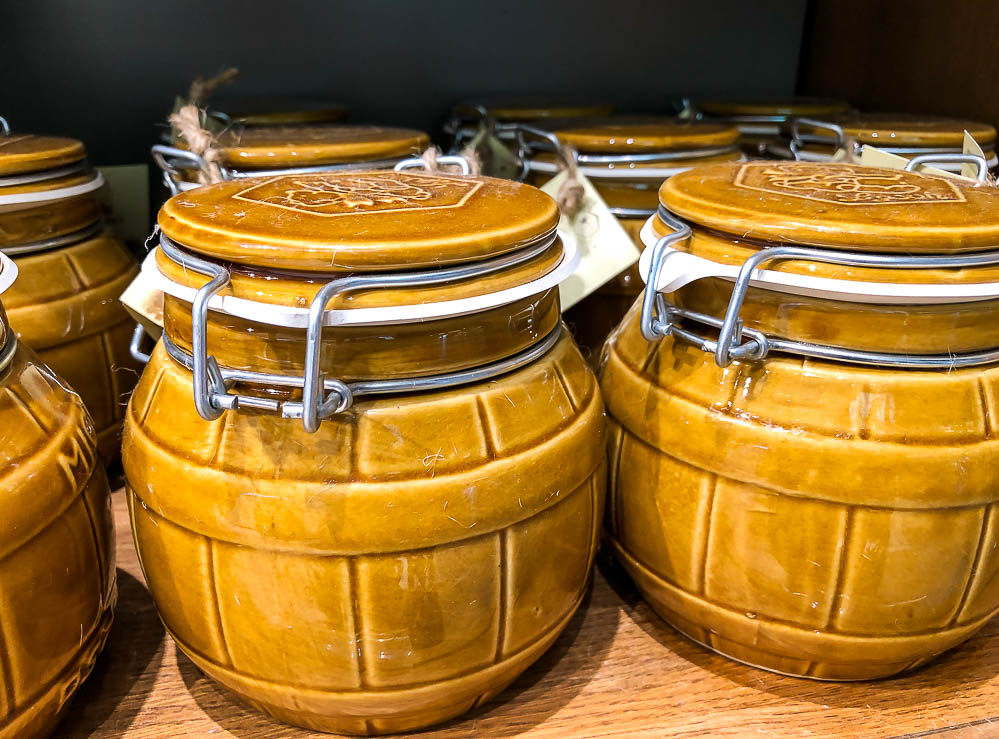 4. Pierniczki
Pierniczki are gingerbread cookies baked according to traditional Polish recipes. These treats are especially popular for Christmas and St. Nicholas Day.
Interestingly, Toruń, a city in northern Poland where Nicholas Copernicus was born, claims to be a place that gave birth to gingerbread. While this statement is arguable, you can't help but buy pierniczki as an ideal traditional gift to bring home from Poland.
READ MORE: Recipes Around the World: Vegan Lebkuchen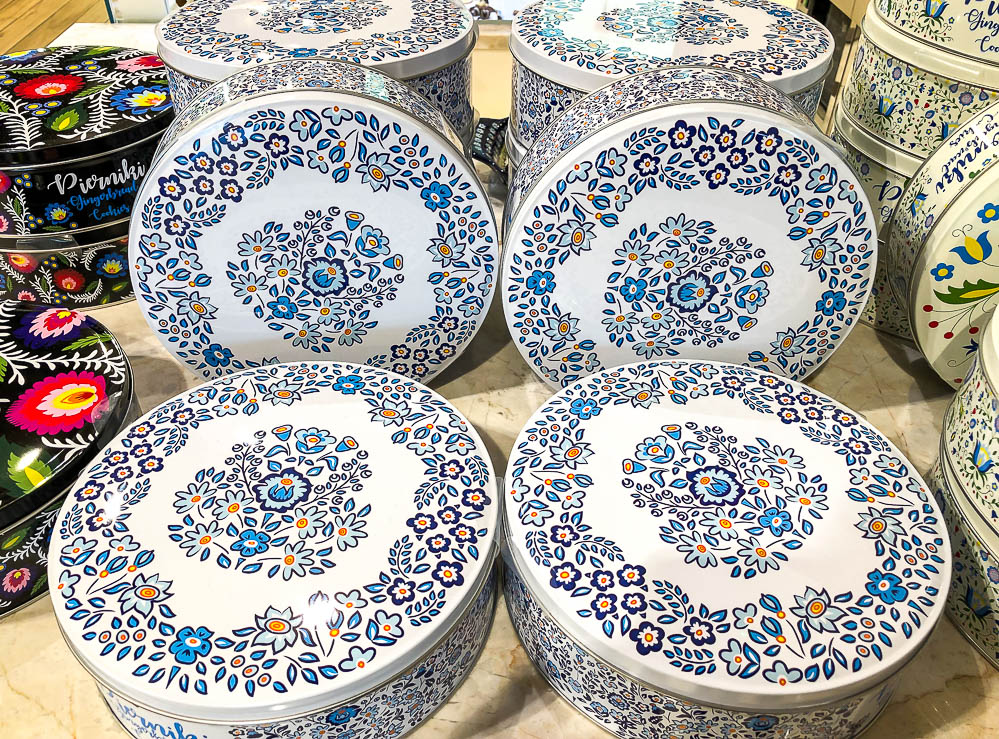 5. Polish Nesting Dolls
Some traditional gifts from Poland have twins in different countries. Polish nesting dolls don't differ drastically from Russian matryoshka dolls. Nevertheless, it doesn't stop these wooden beauties in colorful national clothes from becoming the most popular souvenirs to buy in Poland.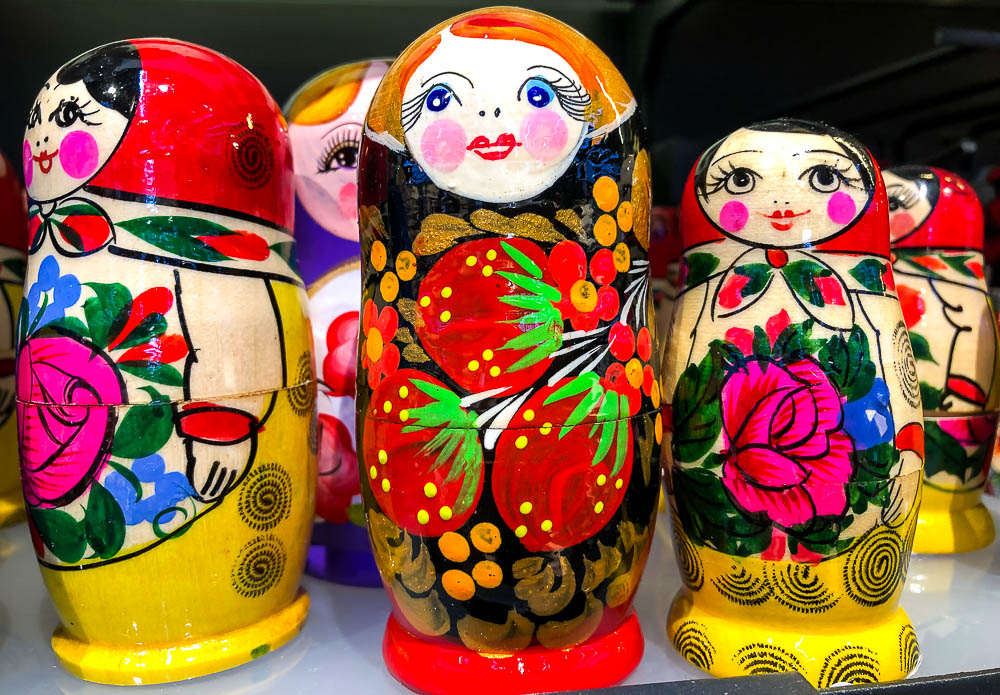 6. Keepsake Boxes
After the nesting dolls, keepsake and memory boxes are second popular Polish traditional gifts made out of wood. The decorative boxes are both beautiful and functional. They say box making has a long history in Poland that takes its beginning in the Tatra Mountains.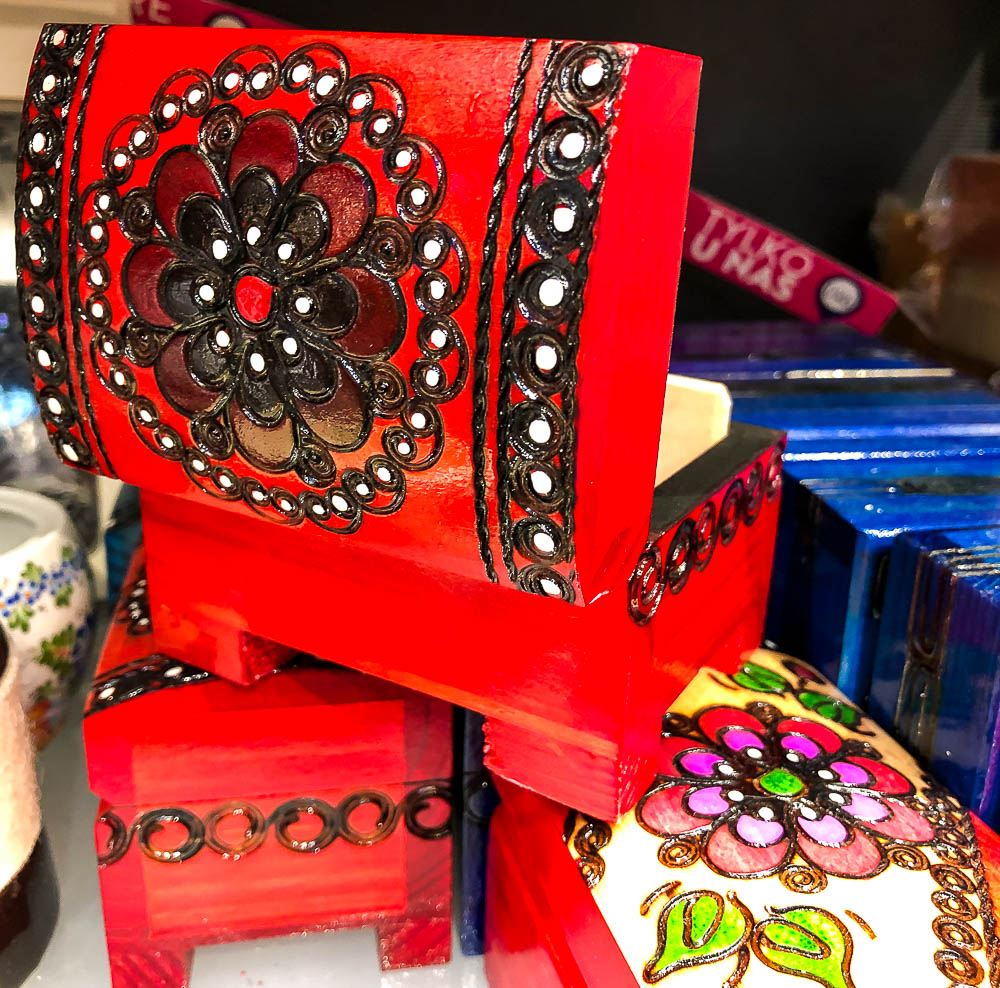 7. Coffee Table Books
Any book enthusiast can't find a better traditional gift than coffee table books that showcase landscapes and cities, Polish traditions and cuisine. Apart from aesthetic part of these souvenirs, they do a great job of introducing Poland to their new owners and their friends.