How often do you need to change your travel plans? Oh, not so often, but planning a trip is always fun… or not. Easy to say but not so easy to do because who wants less than a perfect vacation? And planning is indeed one of the most tedious parts of any trip. You spend hours and sometimes even days researching your destination. What to do, where to sleep, what to eat… On top of that, like majority of travelers these days, searching for good deals never hurts. This is actually how your travel starts. And yet, you need just one thing, one sure way to change all your travel plans in an instant. And with that comes a real adventure.
Travel surprises throw off some people. Other travelers take them as integral parts of traveling and go with a flow. Yet, others use these opportunities for their best. I can't even say which category of the travelers we belong to. But we definitely try to embrace every opportunity and do the best with what we had on hands.
It was a long introduction. Nevertheless, it unveils a bit what type of travelers we are. And even though we, in particularly yours truly, strive to avoid any surprises, things happen. One "mistake" is capable to completely change your travel plans in an instant. So, here is our story.
One Sure Way to Change Your Travel Plans in an Instant
Those who read my blog before know that we had sort of a family emergency in Europe and had to head there in late June. Traveling to Europe in summer is not something we were planning at all. Our primary destination was Belarus, a country that still ought to gain popularity among travelers. Fast forward a few days, we left Dylan, our two-year-old travel companion with his grandma in Belarus, and ventured to Prague, Zurich, Munich and Riga. Who could blame us? In the end, transportation within Europe is significantly cheaper than coming here from abroad. So use it or lose it.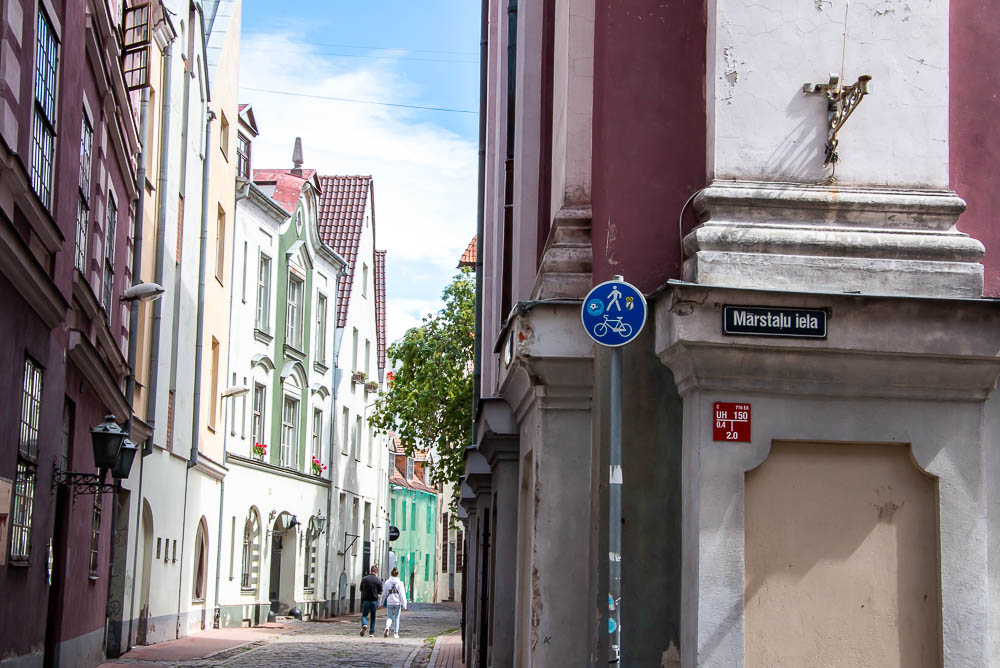 Don't Mess up with Visa Requirement
After that fruitful adventure we still had a little bit over two weeks in Europe. Roshan had to return to the US. And Dylan and I continued enjoying our European vacation.
Recently, Belarus introduced visa-free stay up to thirty days. Thus, we gladly accepted this new regulation and planned our trip based on this time frame. Or at least I thought so. A few days before our scheduled departure back to the U.S., I got a phone call from Roshan. "Do you know that you are leaving on the thirty first day of Dylan's stay in Belarus?'' What?
In an instant, I opened calendar and started counting the days. Yes, it was 31 days instead of the allowed 30 days. Just one day that was more than enough to completely change our travel plans.
Get Advice from Your Embassy
Before attempting to fix the situation and change our travel plans, my first inclination was to look for assistance from the U.S. Embassy in Belarus. It took a few phone calls and emails before we could assess our situation. Travelers who stayed over 30 days without a visa could face administrative action, which included a fine of up to 550 Euros, deportation and prohibition from entering Belarus in the future.
The U.S. Embassy reminded us that we needed to leave the country via Minsk International airport before our 30 days stay expired. On the bright side, Dylan, he was the one who was about to overstay in Belarus, could re-enter the country for another up to 30 days stay. His total presence in Belarus though should have not exceeded 90 days in one calendar year.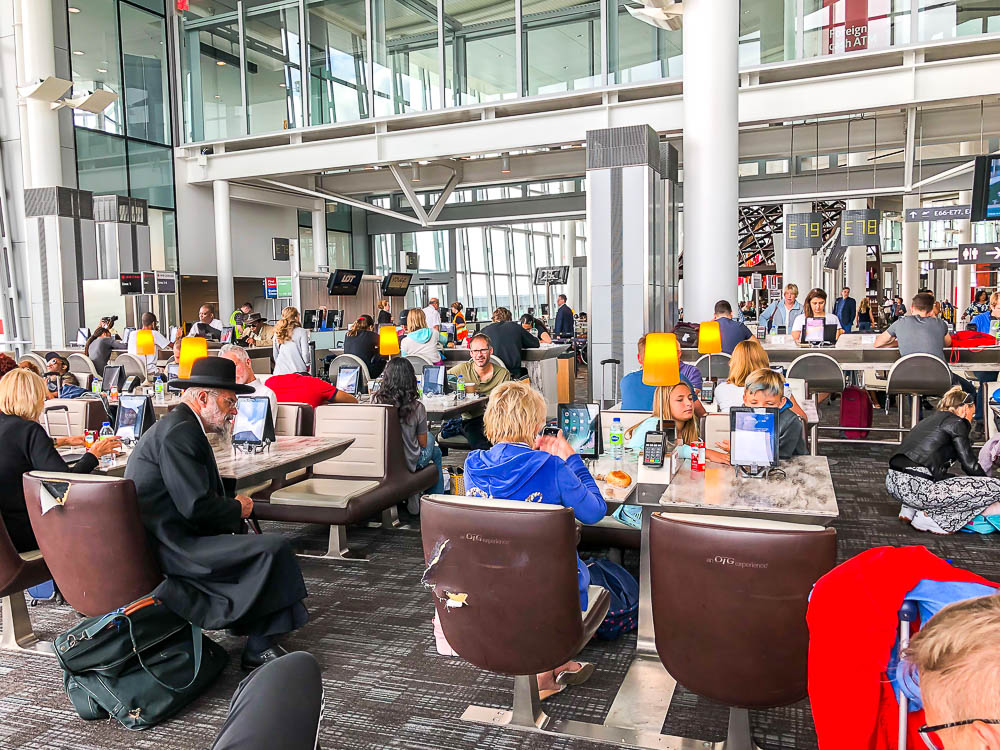 Change Your Flight, Change you Travel Plans
So, we had to rearrange your travel plans and leave the country via the airport one day earlier. I immediately contacted our airline company to change our flight back to the U.S. Didn't I say before that we prefer not to travel to Europe in summer? Guess what, there is a reason for it. It's too crowded. All the flights for that day were completely booked.
Since Dylan and I had to leave Belarus no matter what, I started searching for alternative ways to change our travel plans. We could fly to Warsaw, Vilnius or Lisbon. Amsterdam looked particularly good for me. Roshan who periodically called us to find out what we decided talked me out of traveling to the Netherlands. Those who ever travel with an active toddler would understand his concerns.
Apparently, Roshan was doing his own search. He suggested us to go to Kiev instead. Just one hour away from Minsk. Additionally, airplane tickets to Kiev for that day were still available, not cheap though. Without any other choice, I change the day of our return flight to the U.S. and bought two tickets to Kiev. Dylan and I were yet to visit to Ukraine.
Extended Stay in Europe
Changing our fight back to Los Angeles came with a huge change in our European travel plans. Taking into consideration the prices and time, we ended up extending our stay in Europe for three more weeks.
It worked. After exploring more of Europe, we still had our "home base" in Belarus where the accommodation was free for us. On top of that, it was a perfect opportunity to see how the country had changed over the past decade.
But first, the exit of Belarus was inevitable.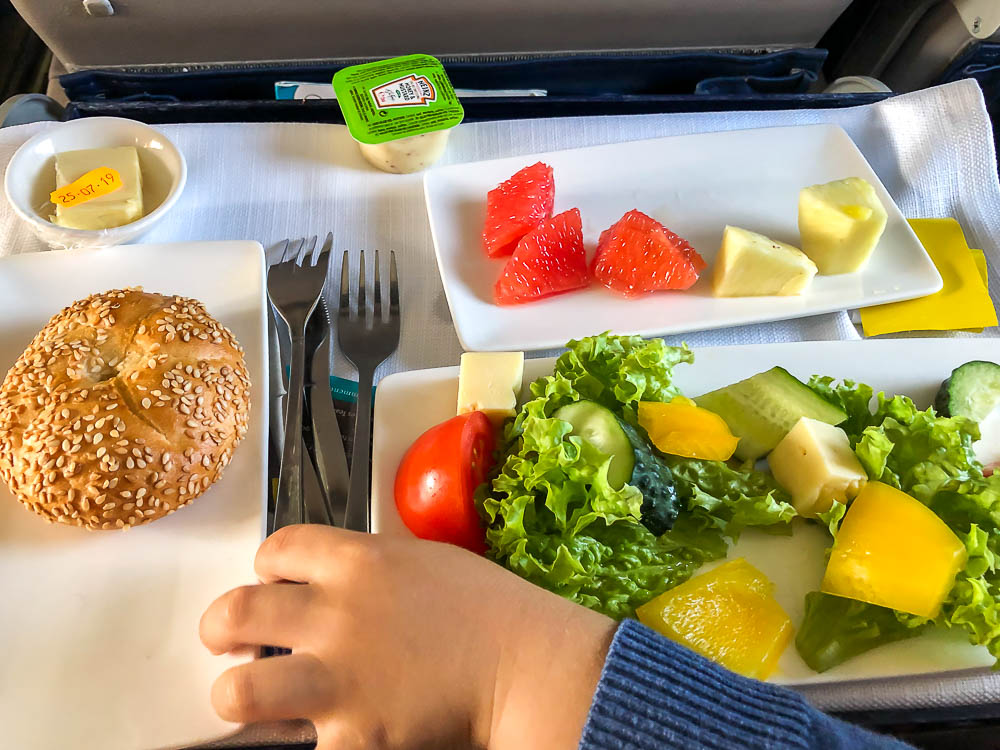 Sometimes You just Have to Fly Business
Our one-day visit to Kiev came with a high price tag. I couldn't believe that it costed so much to fly to a neighboring county. Only when checking in at the airport, I got a perfect explanation of this overprices change in our travel plans.
No many people travel between these less popular travel destinations. To avoid any losses, airplane companies use their smallest carriers to fly between Minsk and Kiev. Thus, they still keep their presence in this region and ensure that their planes are completely books. By the time I was changing our travel plans and booking an unexpected trip to Kiev, our potential plane had only a few seats available in business class. We took them. Just because we had to…
Flying such short distances like from Kiev to Minsk in business class is not worth your money in my opinion. The seats in both business and economy are absolutely the same. There are neither more legroom nor greater recline. In fact, all seats in small European airplanes are pretty comfortable regardless of the cabin. The only advantage is the ability of using business class airport lounges, which usually offer better food options.
Final Thought on a Sudden Change in Our Travel Plans
Sometimes all it takes is one miscalculated day to completely change your travel plans. While I'd known it theoretically before, our latest European trip made it a reality. Instead of flying back home, we ended up extending our stay in Europe for quite a while. And when in Europe, you simply can't not use this time for your advantage including visiting places that once were just dreams. In our case, we even experienced flying in business class for the first time. Something really unexpected. With all the pros and cons that came with this change in our travel plans, I don't think I'll ever book any flight for the last day of any visa-free stay. Lesson is definitely learned.