Dylan was about to overstay his visa in one of the European countries we were at at that time. So instead of paying the fine, we decided to fly to Ukraine and spend one day exploring the best sites of Kiev.
Last updated: September 3, 2023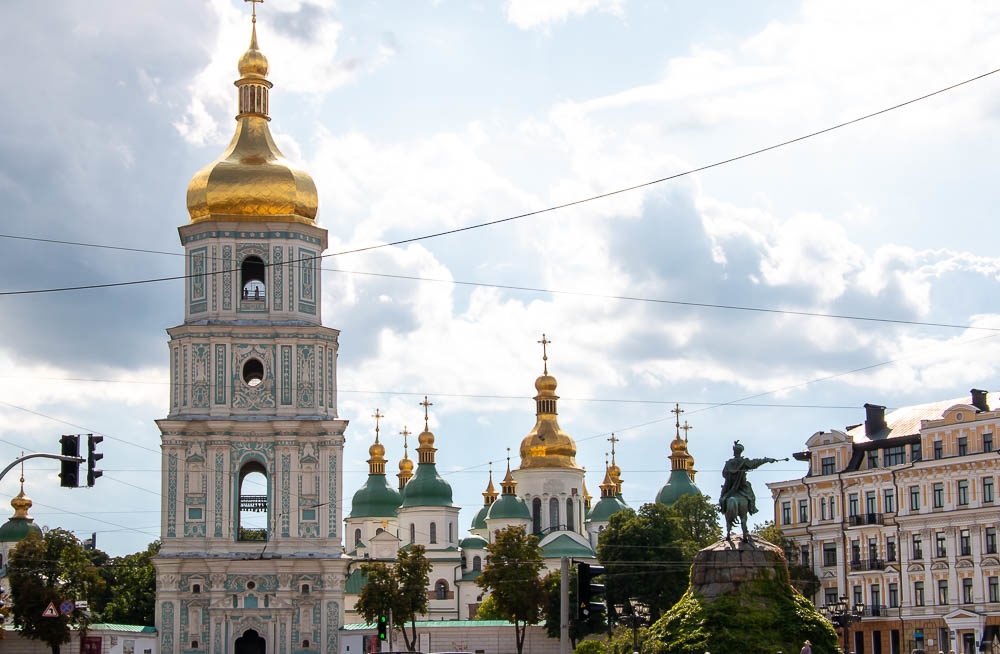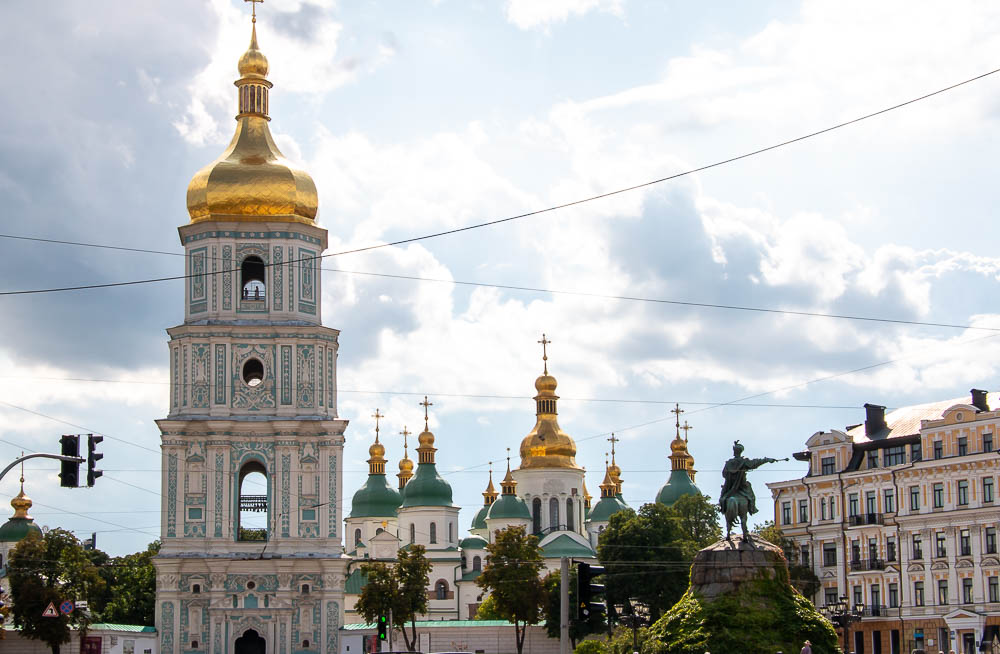 How to Spend One Day in Kiev: The Best Sites and Attractions to Visit
Short and sweet, it was our trip to Kiev, the capital of Ukraine. Not by choice, but rather by circumstances… After learning how to utilize my time off and any long weekends, I became sort of an expert of making the most of any short trips. Kiev or Kyiv, however, interrupted this pattern.
With its grandiose size and so many remarkable things to do and places to visit, you need more than one day to explore the capital of Ukraine. Yet if time is not on your you side, do yourself a favor and still grab any opportunity you get and visit Kiev. This quick stop won't show all the treasures of the city, but will definitely ignite your wanderlust and make you want to revisit Kiev in the future.
Is It Safe to Travel to Kiev?
I'd dreamed of visiting Kiev for a long time. Unfortunately, the events of the past years put that desire on the back burner. Political turmoil and revolutions were destroying the city and the whole country from the inside and made it unsafe to travel to. Although, the latest Ukrainian revolution of 2014 was over a while ago, I was still reluctant to visit Ukraine and its capital, Kiev.
NOTE: As of September 2023, there is still a war in Ukraine.
Prior to this unexpected quick visit to Kiev, I asked people who had traveled to Ukraine before about the safety and political situation in the country. They didn't feel any fear and ensured me that the situation in the country and particularly Kiev had stabilized.
More armed military and police officers patronized the streets of Kiev that you could see in other European cities. (Their presence definitely didn't escape our attention during our trip to Kiev a few days later.) But overall, it was safe to travel to Kiev or other parts of Ukraine.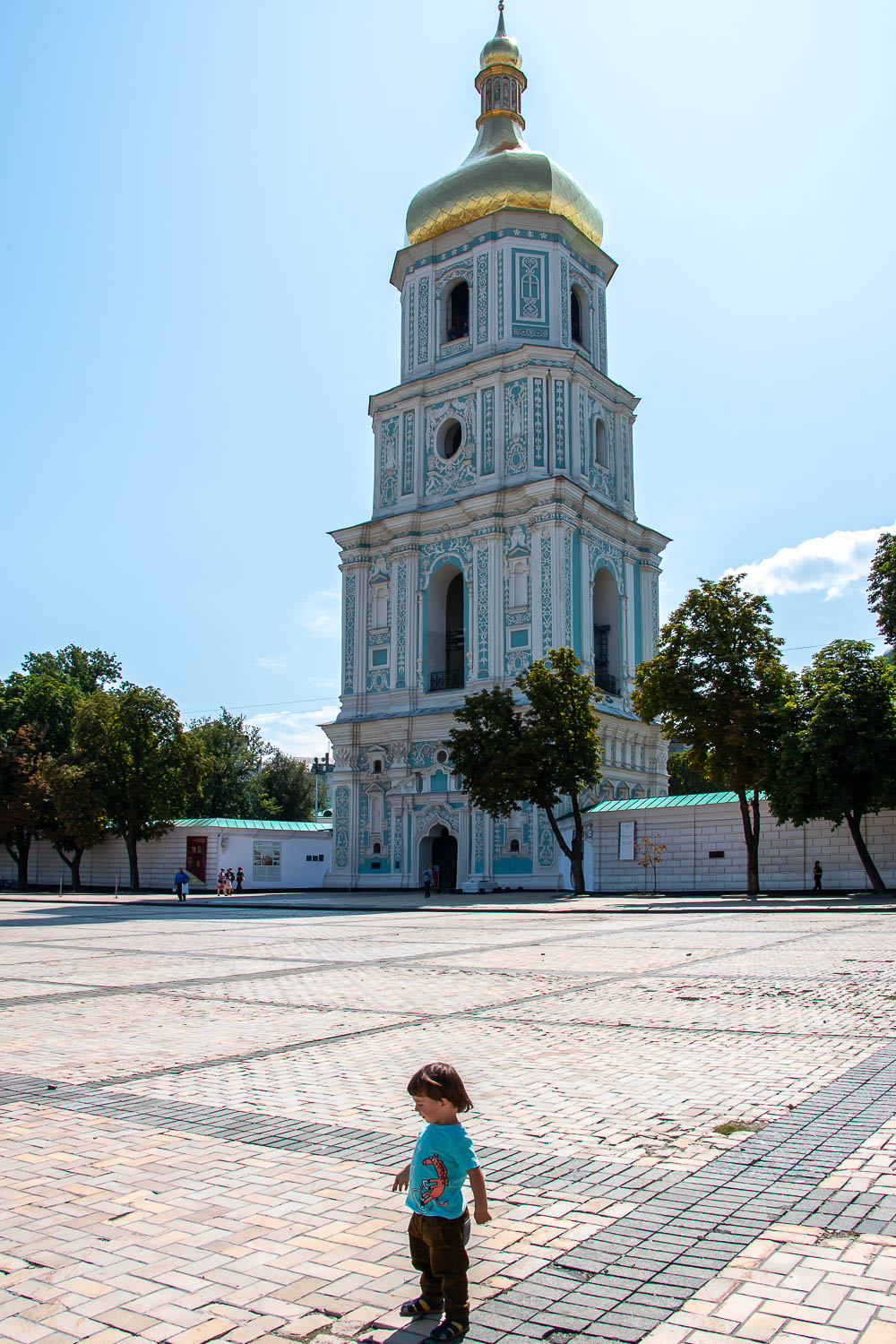 Getting Around
Kiev is not an entirely walkable city. Although there are many places that you can reach and explore on foot, at some point the services of public transportation or a taxi is necessary. The public transportation system is well-developed and is a preferable way to get around if you travel to Kiev on a budget.
Metro is by far the most reliable and fastest way to get from one attraction to another. Buses, trolleybuses, and trams are your next choice especially in the areas that metro doesn't cover. Public transports in Kiev start working at 6-7 am and cease their operations at 11pm – 12 am depending on the type and location.
Taxis are also a popular and more convenient way of getting around. After our experience, I'd stay away from them, though. It's not cheap, and one of the taxi driver actually cheated us on change.
Uber has recently appeared on the streets on Kiev and is a great alternative to the old-fashioned taxis.
Those who arrive at Boryspil International Airport, you can flag down a taxi, book Uber, or use Skybus to get to the city. Skybus, the cheapest option, however, has a few disadvantages. It takes approximately one hour to get to Kiev's main railway station. From here you need to take a bus or metro to continue to your desired destination.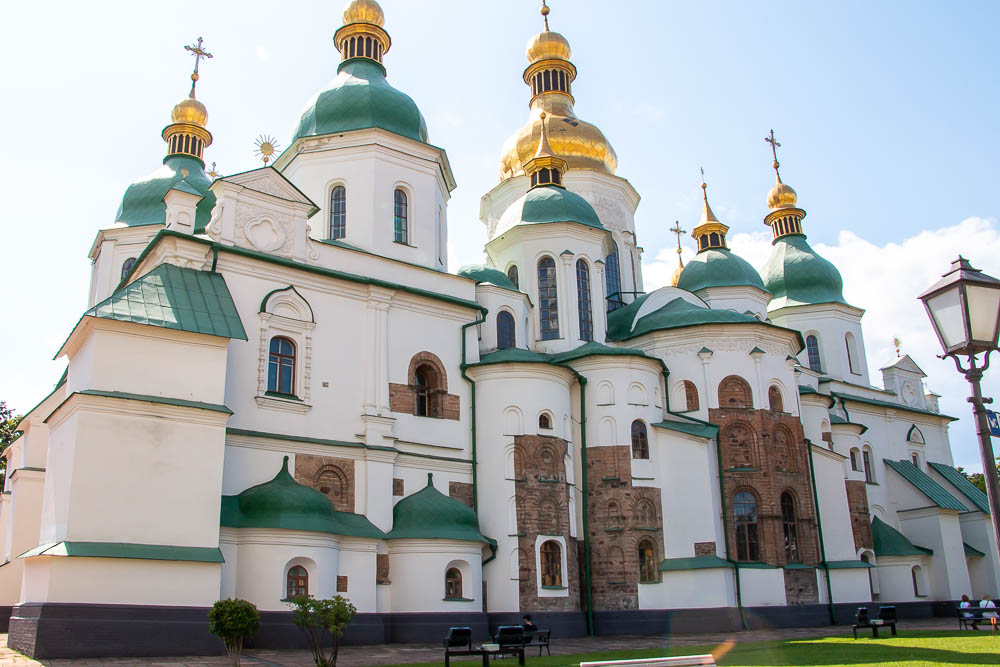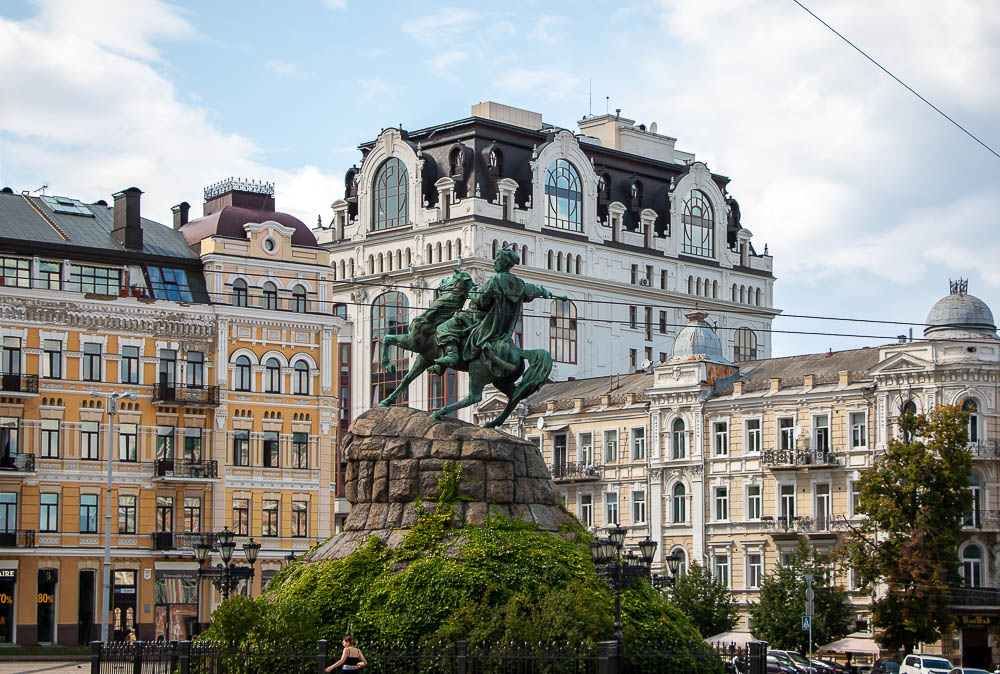 Places to Visit
As I said before, Kiev is not a city you can explore in one day. It's way too large, and its landmarks are scattered across the city. Nevertheless, the city center is very walkable and features some of the main attractions within a short walk from each other. Here are a few places you can surely add to your quick itinerary while spending one short day in Kiev.
St. Sophia Cathedral
One of the first World Heritage Sites in Ukraine, the St. Sophia Cathedral is the city's oldest church and one of the finest examples of Ukrainian architecture. The landmark includes an opulent main building, a bell tower that you can enter for a small fee, and the House of Metropolitan.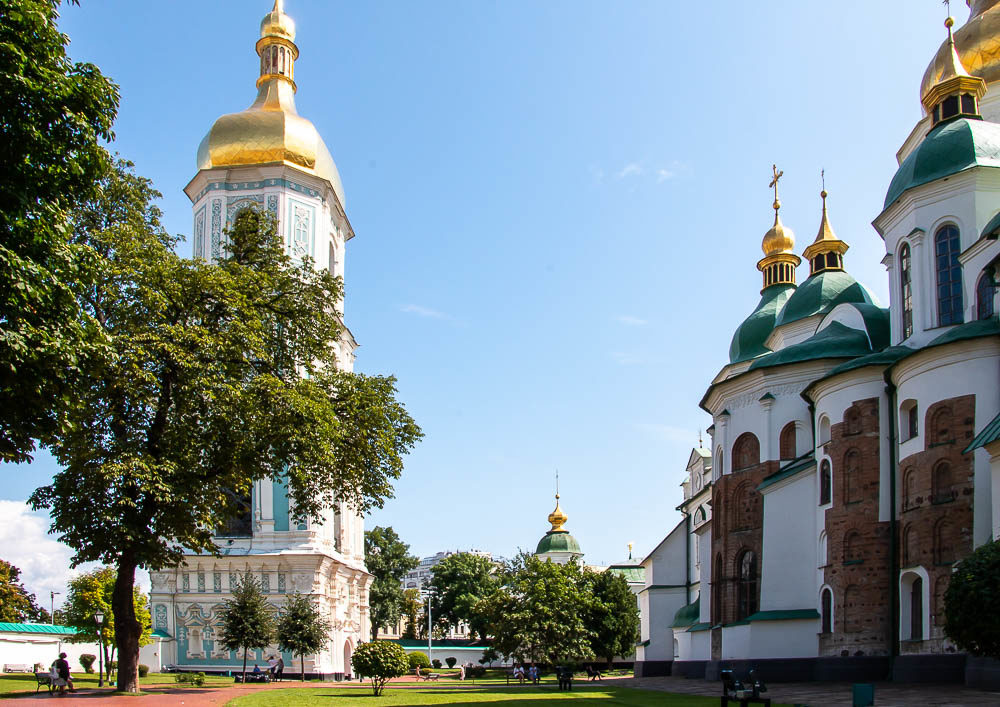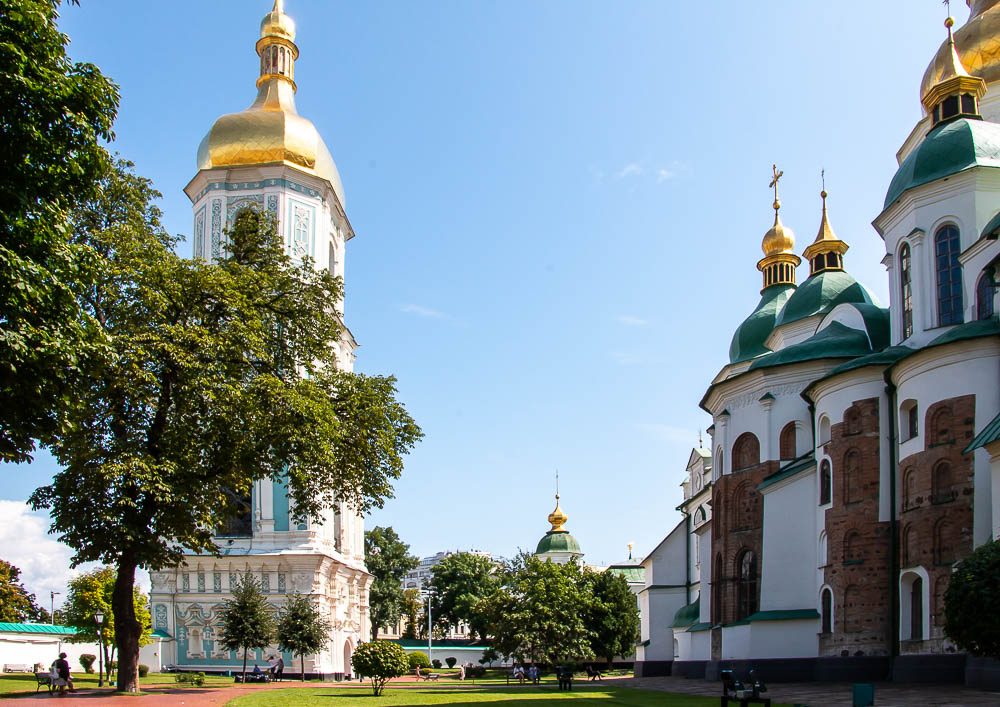 St. Michael's Golden-Domed Monastery
Located opposite the St. Sophia Cathedral, the St. Michael's Golden-Domed Cathedral impresses with its sky blue walls and golden domes. Originally built in 1108, the Orthodox men's monastery was destroyed during the Soviet time. After the crush of the Soviet Union, the reconstruction of the St. Michael's Golden-Domed Monastery took place and was finally completed in 2000.
Maidan Nezalezhnosti
Take a short walk from either of the cathedrals to get to Independence Square, better known as Maidan Nezalezhnosti or simply Maidan. One of the main squares, it's most famous for the role it played in the Ukrainian revolution of 2014.
Golden Gate
From the St. Sophia's Cathedral, a seven-minute walk via Volodymyrska Street takes you to the Golden Gate, the main gate left from the old fortifications.
Kiev Pechersk Lavra
Kiev Pechersk Lavra is one of the most remarkable and must-visit places in the city. Famous for its gold-domed churche and underground labyrinths, the place conceals way to many too secrets to unveil in one quick trip. Tourists and Orthodox pilgrims from all around the world visit the Lavra to pray and worship.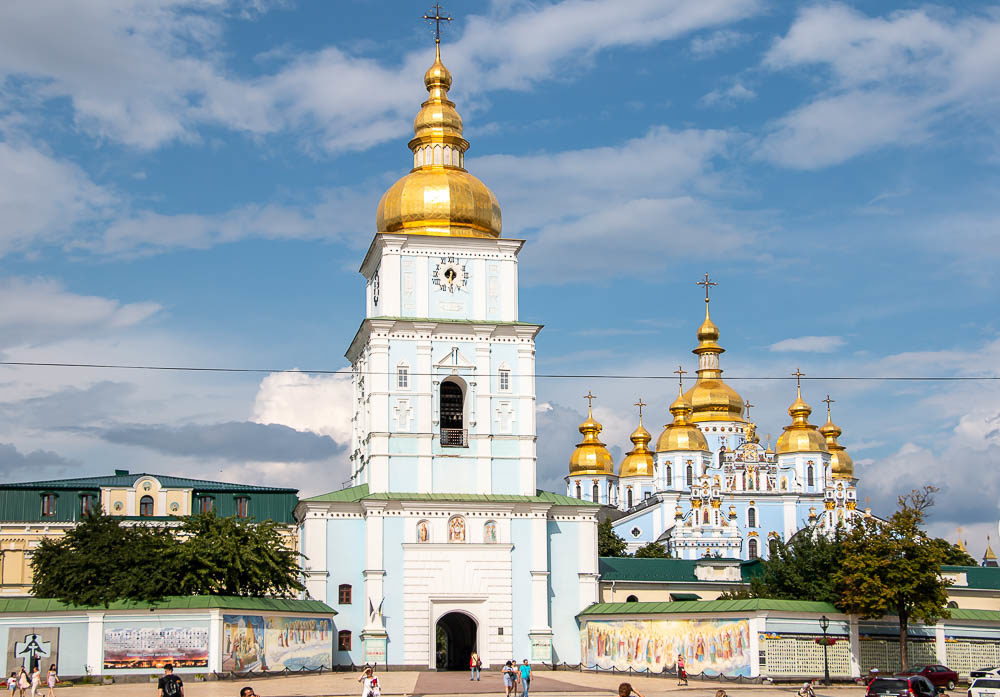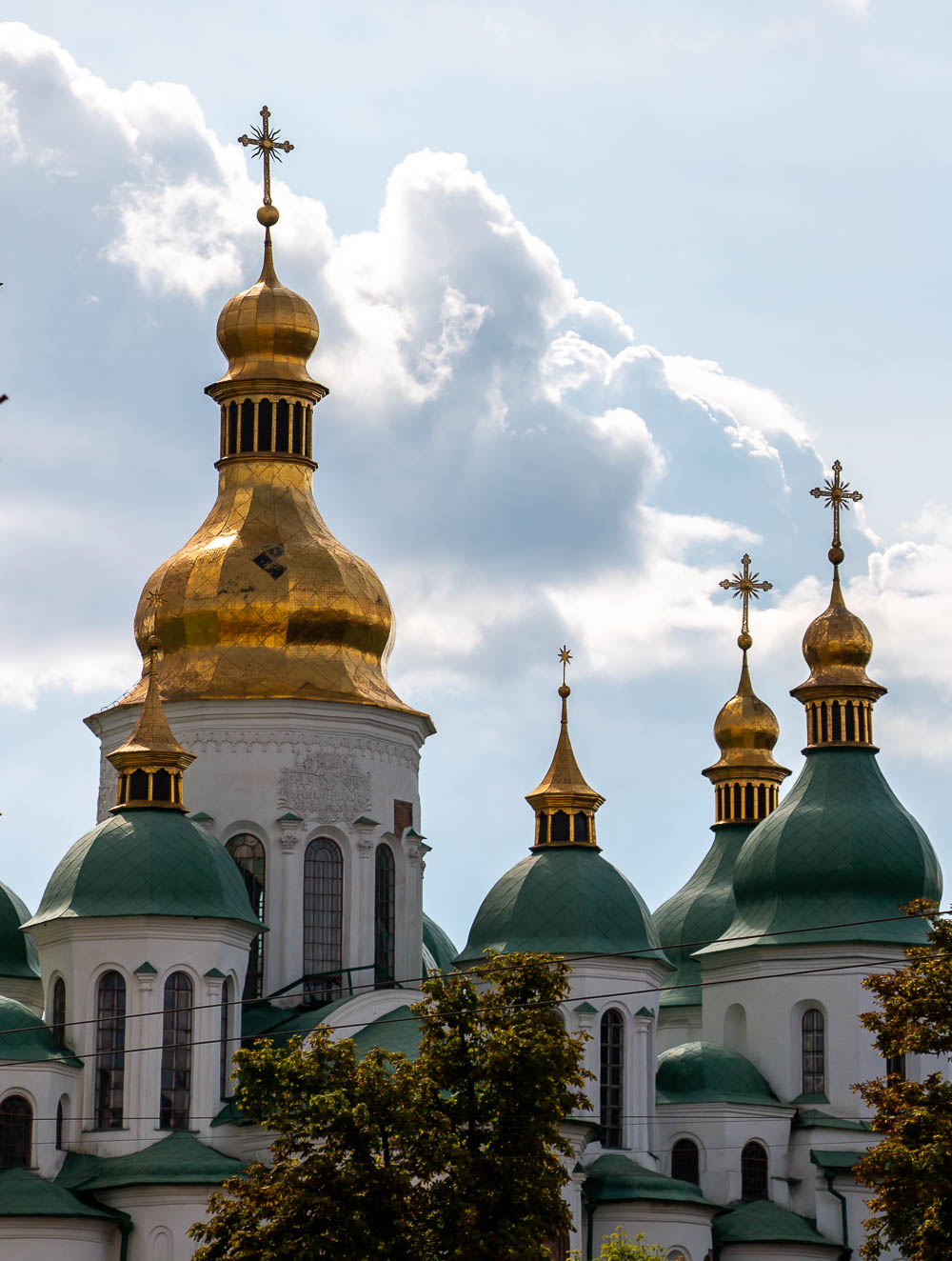 Things to Know before Visiting Kiev
Ukrainian hryvnia is the official currency in Ukraine.
Ukrainian is the official language.
Russian is another common language in Ukraine. I'd learned from my Ukrainian friends years ago that some Ukrainians don't like Russians and wouldn't even talk to you. My experience was completely different. People replied to me in Russian when they heard me speaking this language.
English is not very popular and you might want to learn a few common phrases before your quick visit to Kiev.