People is what makes Rome a city you want to visit again and again…
Last updated: September 19, 2023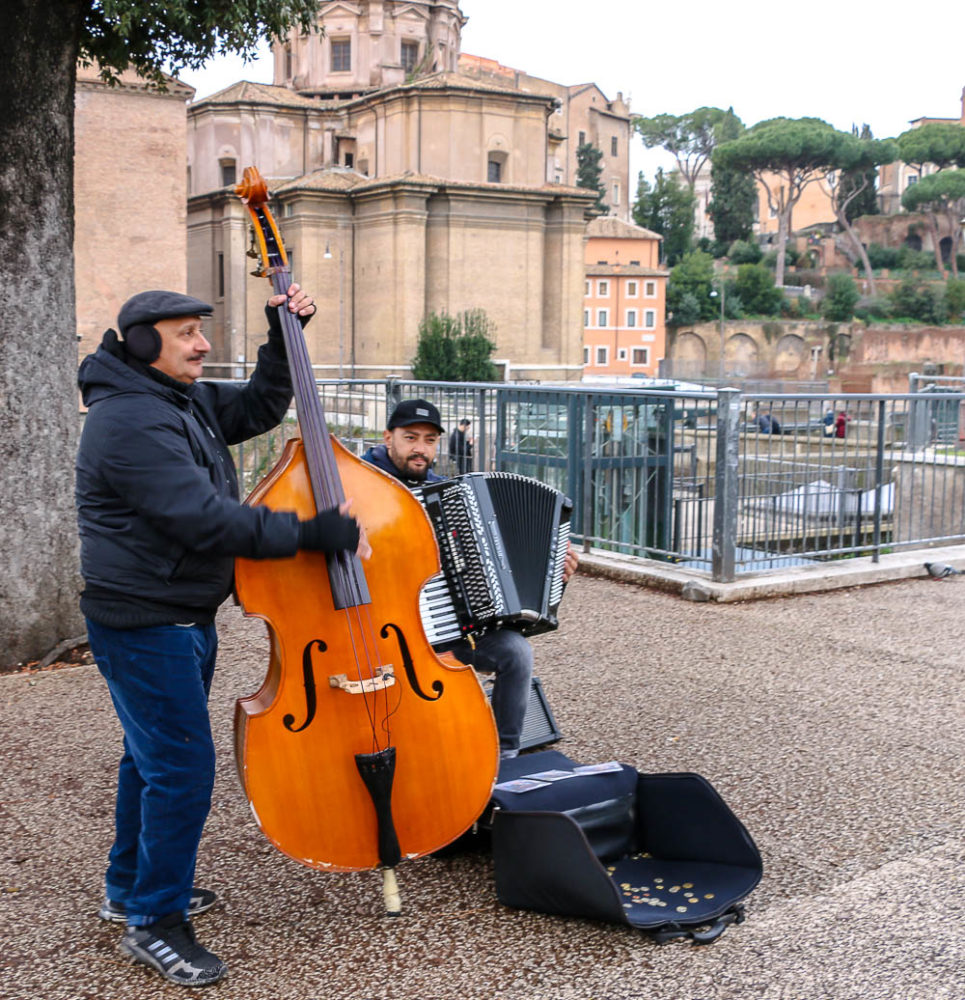 "Never take pictures of people in the streets of Rome without their permission…" I tried hard to follow this unofficial rule. But honestly it was a difficult task in such a bustling city, full of life, style, and yes…people.
People in the Streets of Rome: Photo Gallery
It was our third and last day in Rome. I wanted to learn more, explore deeper, and see a few historic places we had missed earlier. I pushed myself to the limits. Roshan, on the other hand, was taking it easy and preferred to sleep in.
Rome is a huge city. We needed more than just a few days to really see it. The unseasonably cold weather also tempted us to stay inside longer. After trying to convince Roshan to get in the streets of Rome before they got too crowded, I slammed the door and ran outside. It was time to explore Rome and meet its people by myself.
I'm an observer. Roshan often jokes that I really need to take this quality under control. The last day in Rome intensified my observing skills. Like a sponge I wanted to soak up all the smells and vibes. I aimed to meet more of the locals and other visitors that, like me, were taking an insane amount of pictures or eagerly resorted to storing precious images of Rome in their memory banks.
"Never take photos of people without their permission" was ringing in my head. Until I saw these guys…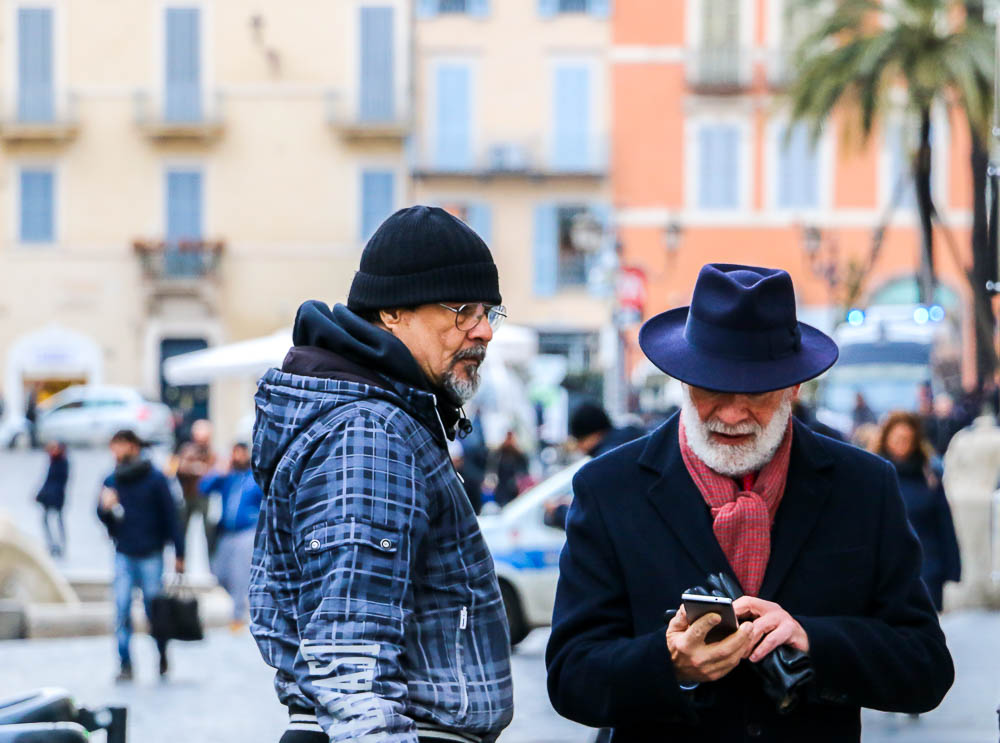 … especially that gentleman in a coat. He looked an Italian from head to toe. I loved the way he was dressed, talked, and moved. His whole demeanor unveiled his Italian spirit. I paused for a few minutes and observed these men from afar.
And then like in a dream, my hands raised the camera, and my finger pressed the shutter button. I had to have more than just a mental image of these incredibly charismatic Roman gentlemen.
Street Photobombers
After this picture, I couldn't resist the temptation and took a few more shots of the strangers I stumbled upon while exploring Rome.
Some of these photos were unintentional as it was almost impossible to shoot in such a big city without capturing random passerby. Once I started edited my photos from Rome, I decided not to be bothered by removing all these photobombers, but combine them in one short photo gallery I called People I Met in the Streets of Rome.
PEOPLE I MET IN THE STREETS OF ROME: PHOTO GALLERY