Galway is one of the most popular cities in Ireland. You can spend a week exploring the area and not see all it has to offer. But before you start, make sure to do these 13 things recommended by a local from Galway.
Last updated: January 20, 2023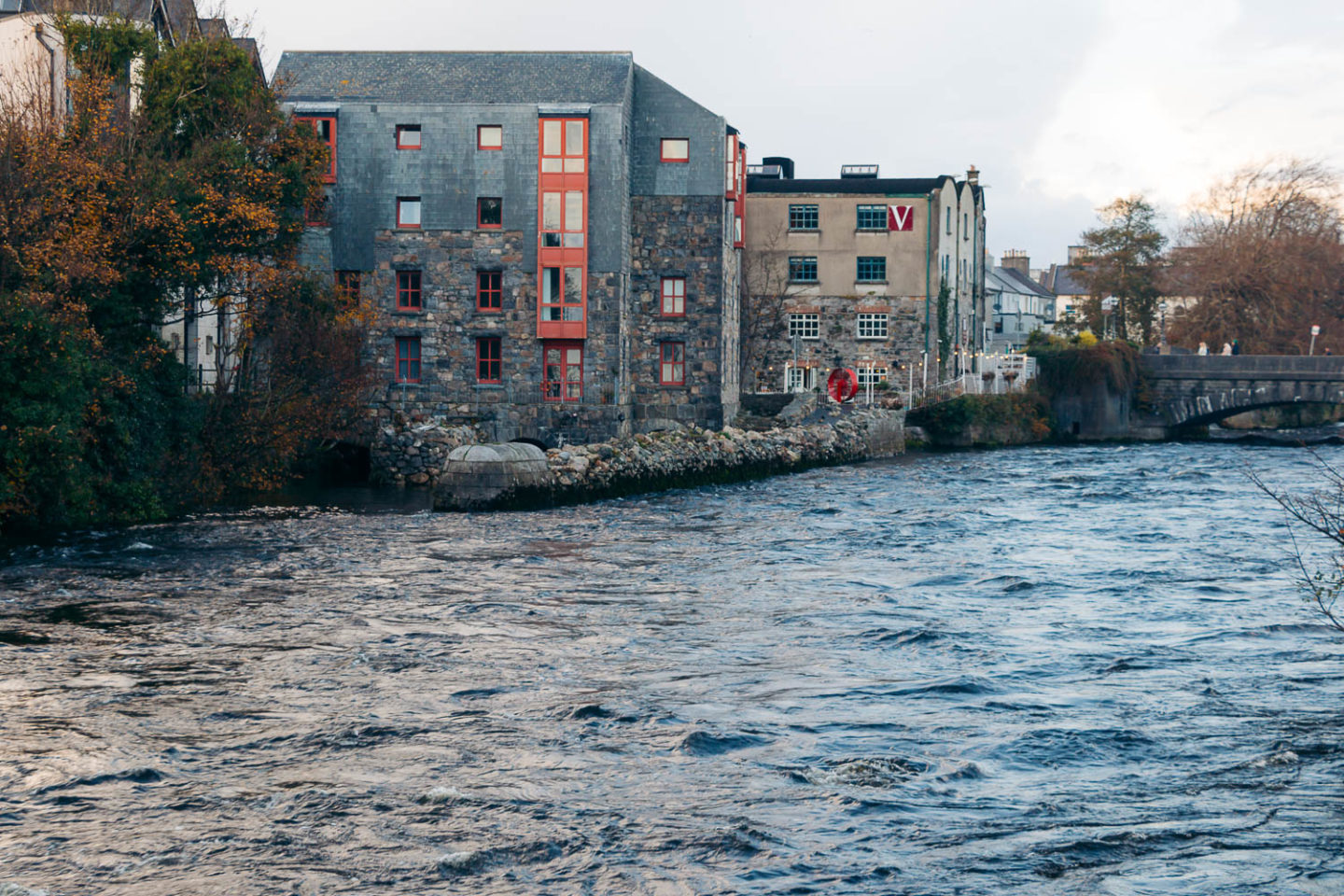 Do These 13 Things to Feel like a Local in Galway
First thing first, I'm not a resident of Galway. In fact, I visited the city only once. Nevertheless, before my trip to Ireland, I made a list of things I wanted to do and see in Galway. Just a guideline, a few helpful tips for someone visiting Galway for the first time. It never was or meant to be a strict itinerary. Little did I know that my usually helpful to-do list didn't even see the light of the day upon my arrival in Galway.
I signed up for a guided tour from Dublin to the Cliffs of Moher with a stop in Galway. I had many reasons not to do it and even more to do it. Despite all my concerns, this trip turned out to be such a great experience. Our enthusiastic local guide not only recommended the best things to do in Galway, but also filled us in on interesting facts about the city. After this one time in Galway, I felt like a local myself.
Without further ado, let me share the 13 best things to do in Galway based on my own and, first of all, the local guide's recommendations.
TOP 13 THINGS TO DO IN GALWAY: RECOMMENDED BY A LOCAL
1. Enjoy Traditional Irish Music
You've probably never heard that City of Galway is the 11th popular city in the world. When you start exploring everything it has to offer, you easily agree with it. There are indeed so many different things to do in Galway that make you want to come back over and over again.
One of the first things on your "to-do" list should be finding places where you can enjoy traditional Irish tunes. As in the majority of other cities and villages in Ireland, local pubs should be your first destinations. When in Galway, visit Tigh Coili, Taaffes, The Crane, Monroes, and The Western Bar to join several traditional Irish music sessions and occasional dancing.
READ MORE: Irish Culture: Music, Pubs, Saint Patrick's Day, and More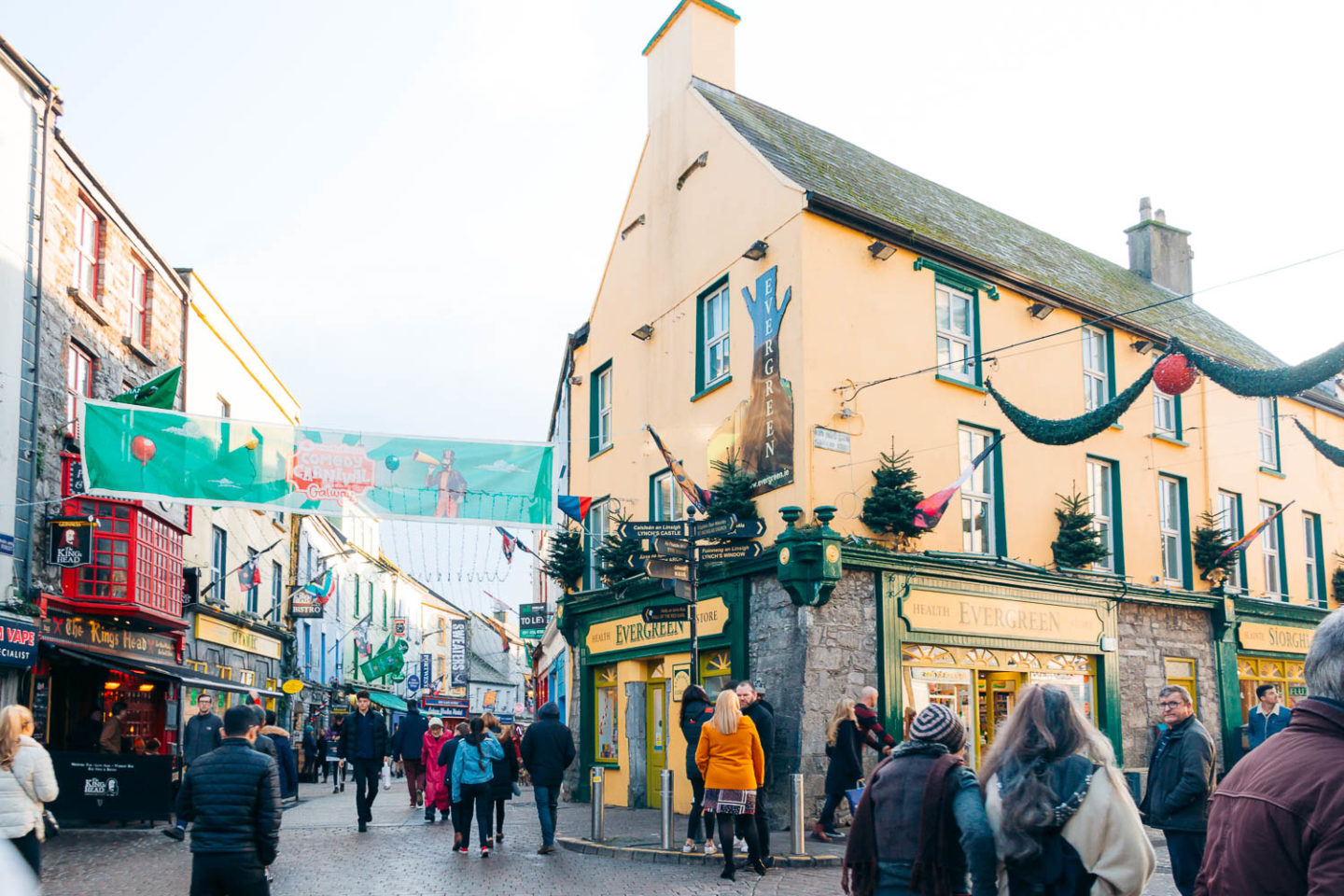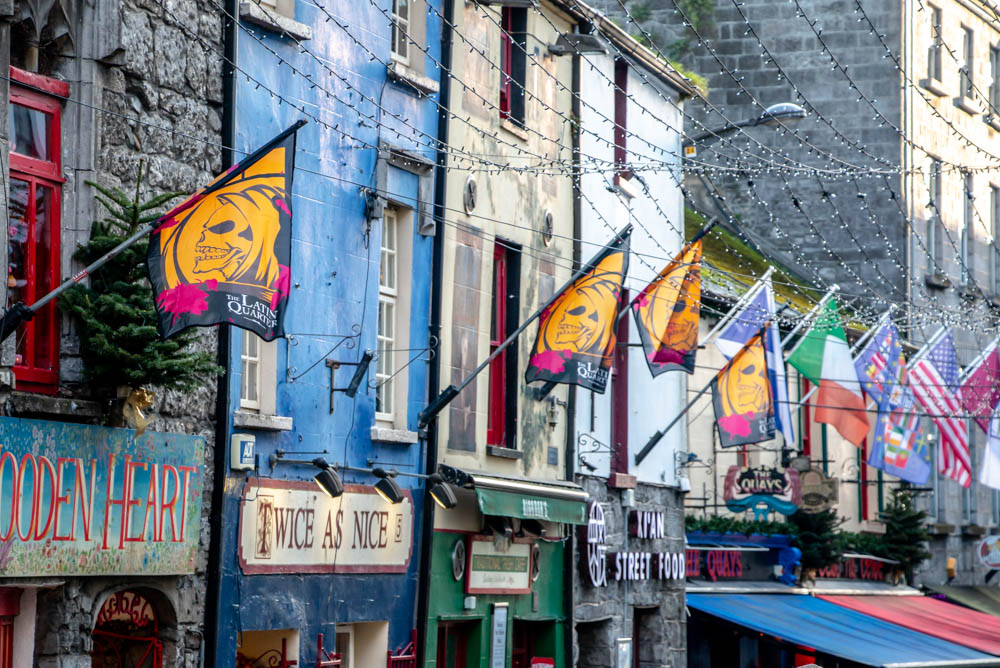 2. Explore the Latin Quarter
The Latin Quarter is arguably one of the most beautiful parts of Galway. One of the best things to do here is to let go of your expectations and enjoy the city as it is. Fall in love with its colorful buildings and cobblestone streets and find the best places to eat and shop.
3. Get a Pint of Beer at a Local Pub
It's not one of the things to do in Galway for me. But, as the locals admit, this activity gets whole lotta enthusiasts. Getting a pint of beer, preferably Irish Pale Ale or good old Guinness, is one of the most popular things to do in Galway among the locals and visitors alike. The amount of the pubs (almost 500) certainly confirms this.
4. Visit O'Connor's Famous Pub
Pub… again. Yes, especially when it comes to O'Connor's Famous Pub. But don't worry, you can forget about the beer at least for a while. Instead, join the Fireside Tour, known as the shortest walking tour of Ireland. Here you'll get a chance to learn Ireland's history and culture through the pub's collections of historical artifacts.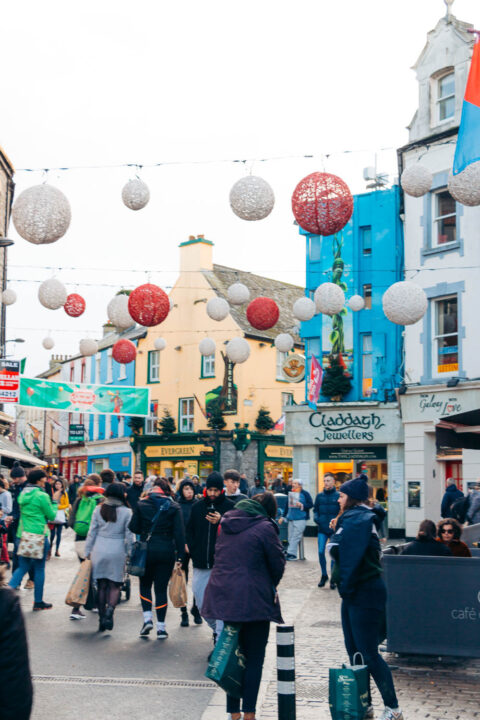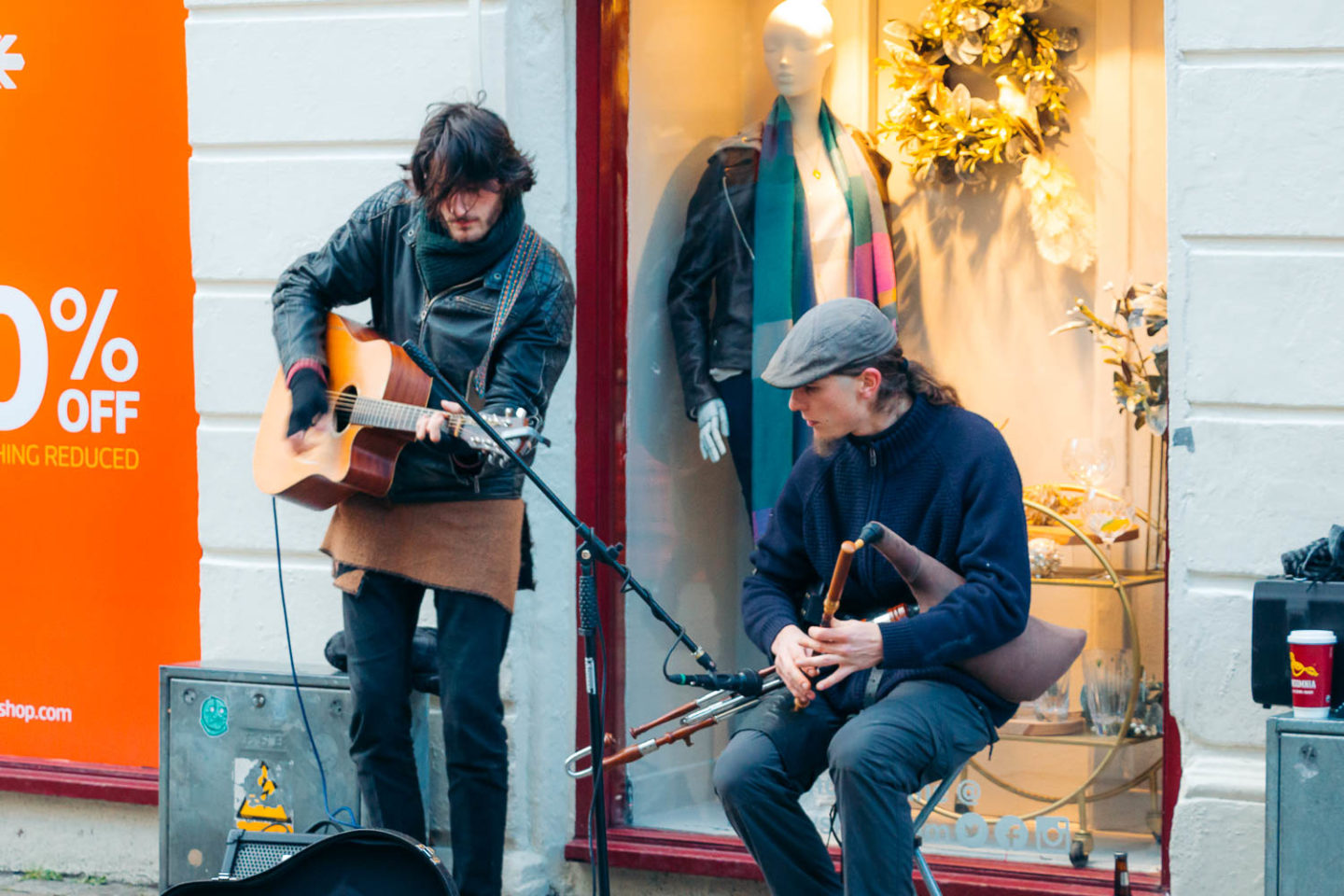 If you wander what else you can do in Galway and its surroundings, here are some tours and activities you may want to check out.
5. Watch Buskers on Shop Street
Besides the traditional Irish music, Galway is known for its buskers. Quite often you can find them on Shop Street, singing, dancing, and entertaining passerby. While other things to do in Galway ask for some effort from you, this activity easily comes to you while you are busy exploring the city.
6. Relax in Eyre Square
Located in the heart of Galway, Eyre Square is a small park with plenty of benches to relax and take a break from the hustle and bustle of the city.
7. Visit Galway Cathedral
Apart from the famous pubs and picturesque streets, Galway impresses with its historical and cultural heritage. Galway Cathedral is one of the best places to see this side of the city. Relatively young, the cathedral is one of the biggest and most beautiful buildings in the city. Moreover, it falls into the category of free things to do in Galway.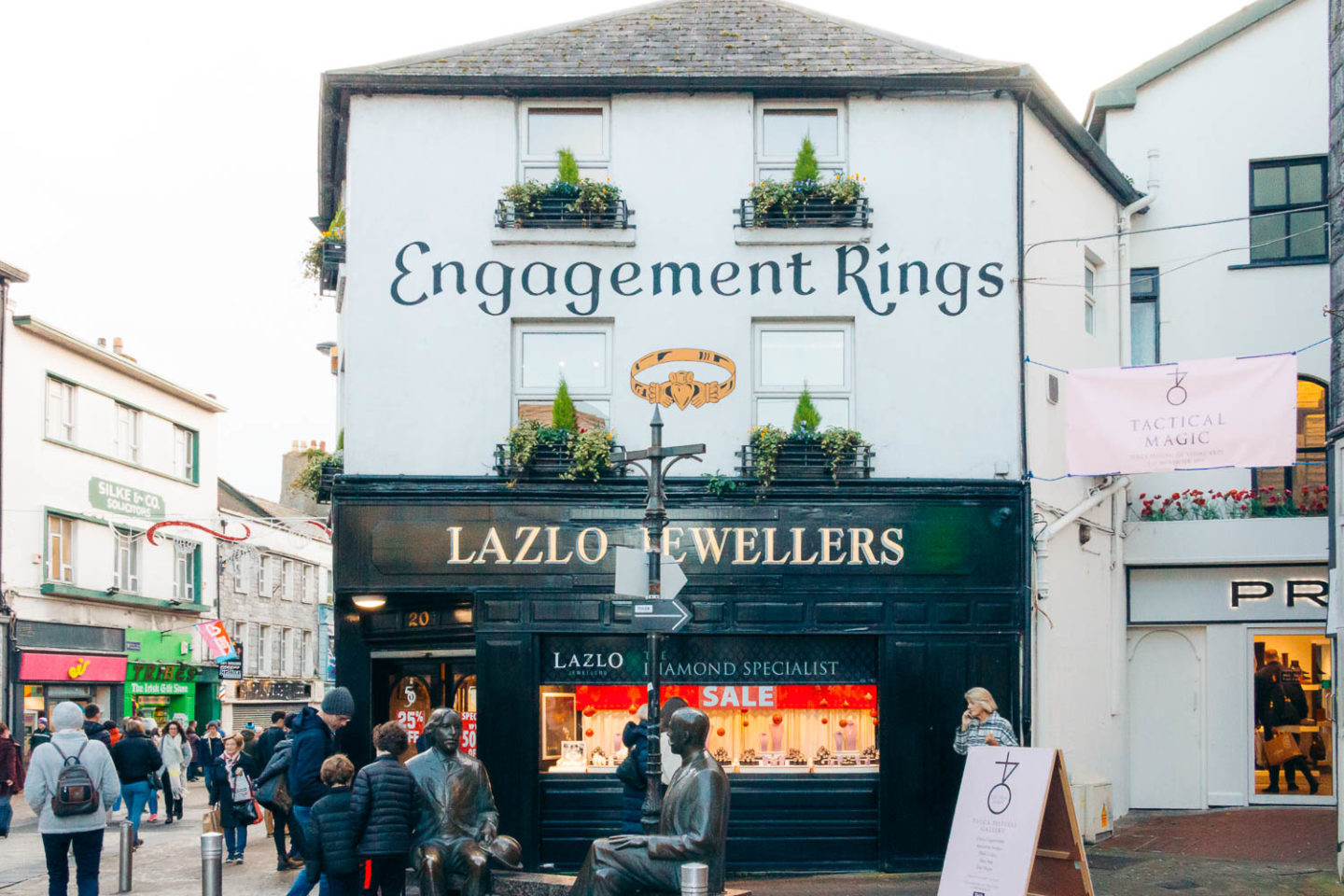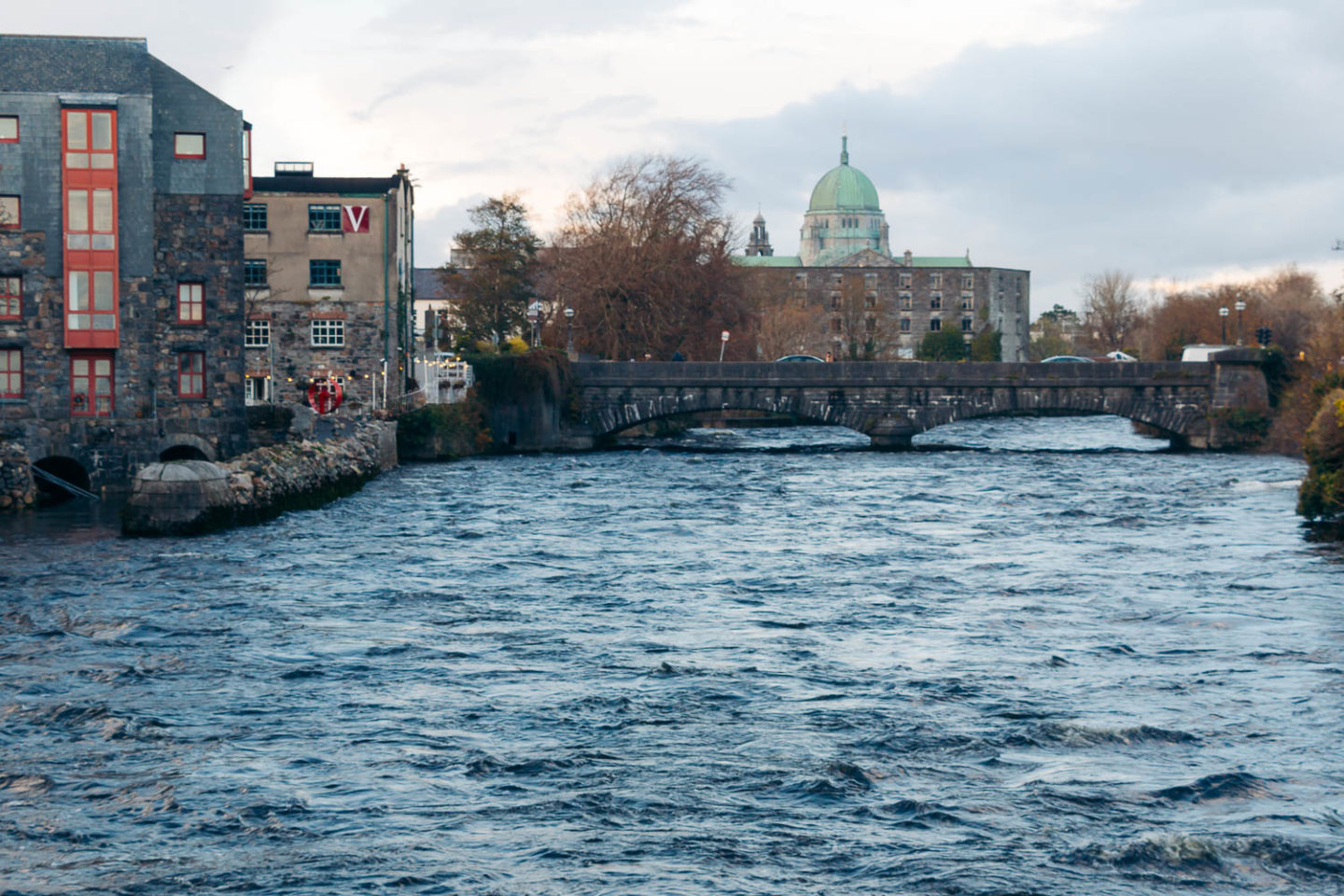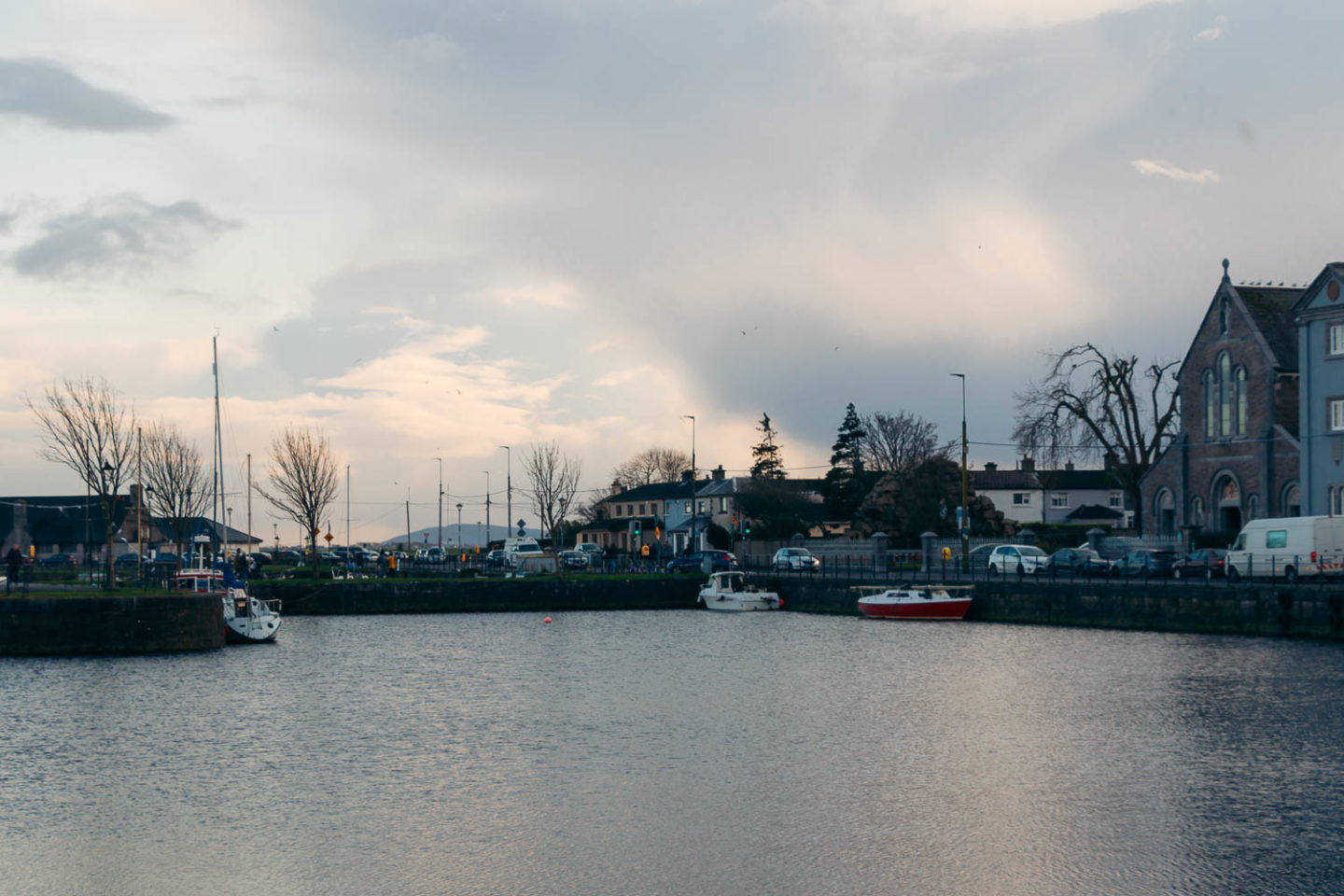 8. See the Fastest Flowing River in Europe
Galway is not the biggest city in Ireland. Nevertheless, it overcomes this shortcoming with the River Corrib, the fastest flowing river in Europe. The place never ceases to charm both the locals and visitors. Sitting or walking along its banks and admiring the surroundings is one the favorite things to do in Galway on a lazy afternoon.
9. Explore the Collegiate Church of St. Nicholas
To keep that cultural ball rolling, the locals recommend adding the Collegiate Church of St. Nicholas to your Galway itinerary. Founded in 1320, it's the largest medieval parish church in the country. Its rich history supported by beautiful monuments and memorials have been a center of attraction for many centuries. Even such a prominent persona as Christopher Columbus visited the church in the late 15th century.
10. Do Your Banking at Lynch's Castle
Banking is probably not your first priority when visiting the city. Nevertheless, take time to visit Allied Irish Bank, located in Lynch's Castle. The Lynch family built the castle in the 16th century to protect themselves from the raids of the chieftains of the 14 Tribes. Despite some major renovations, the building is still recognized as one of the best examples of medieval fortified houses.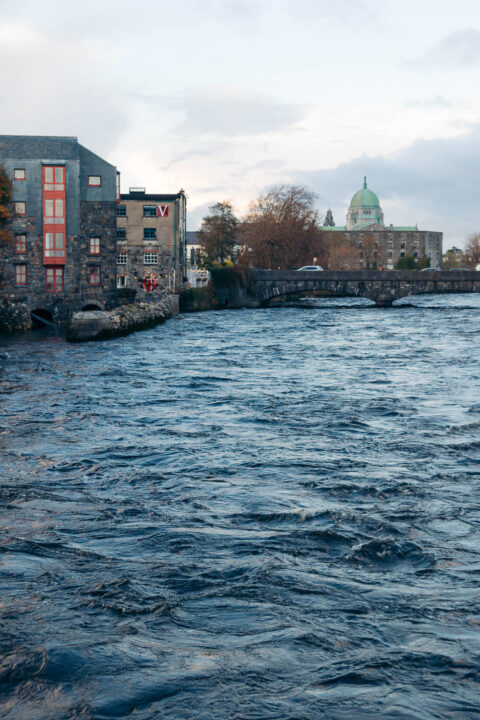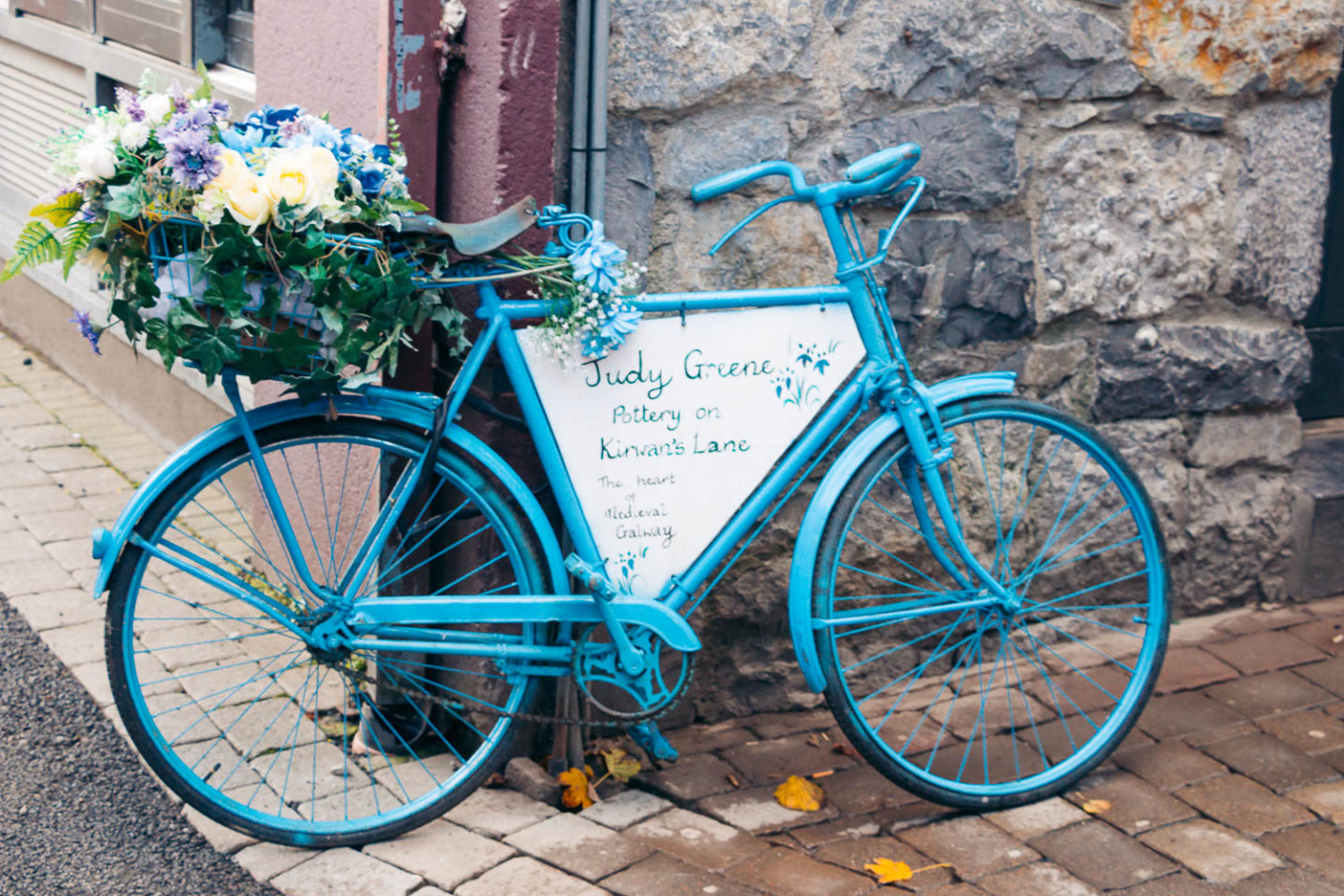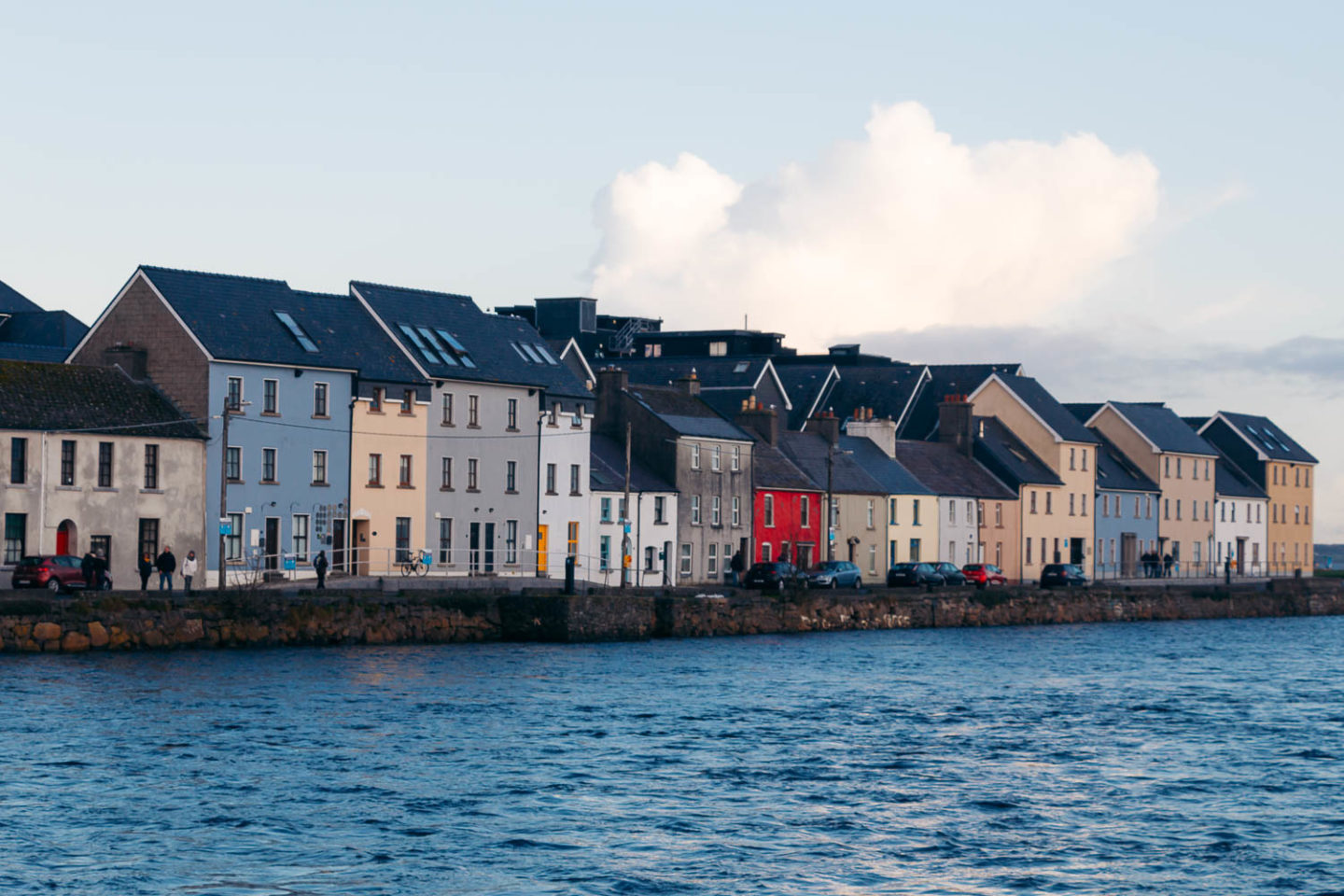 11. Admire Colorful Houses along River Bank
While visiting the local pubs is one of the best things to do in Galway for some visitors, others may long for solitude and a pop of color along the river bank where fairytale houses, also known as the Long Walk, add a unique look and a Scandinavian vibe to the city.
12. Check out Spanish Arch
The Spanish Arch was built in 1584 and eventually added to city's walls. Its main function was to protect merchant ships at the nearby quay while they unloaded imported goods. The 1755 Lisbon earthquake partially destroyed the structure. Today, it's home to the Galway City Museum and place of gathering for buskers and drummers.
13. Visit Fisheries Watchtower Museum
The Fisheries Watchtower Museum is a free museum educating its visitors on history of the local salmon industry. Fishing is certainly not the most interesting activity most of the first-time visitors aspire to do in Galway. Yet the views from this three-story structure quickly make them reconsider their decision.
Read Next