Every great adventure starts in your backyard. These day trips and weekend getaways from Eugene completely comply with this statement, taking you to Oregon's destinations near and far. 
Last updated: September 24, 2023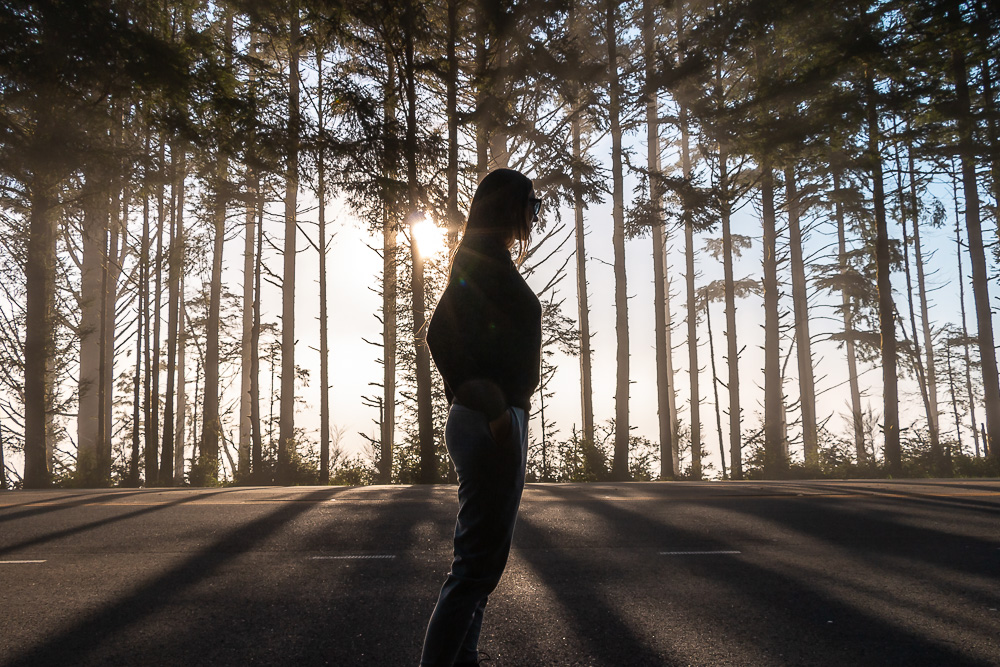 The Best 9+ Day Trips and Weekends Getaways for Locals and Visitors of Eugene, Oregon
Intentionally or unintentionally, we explored the area around the Great City for the Art and Outdoors multiple times. Some days, proper day trips from Eugene enhanced our Oregon adventures.  Other times, we explored the places around Eugene during longer weekend getaways. 
Having said that, there is no right or wrong way to see the immediate surroundings and some astounding destinations located farther away from one of the largest cities in the state.
With nature right on its doorstep, Eugene promises unforgettable day trips for outdoor enthusiasts less than an hour away. Popular cities and small towns with their unique cultures are also a stone's throw away. The latter are used by locals and visitors of Eugene as relaxing days-trip escapes and thrilling weekend getaways.
During our adventures in and near Eugene, we got a taste of both the nature-infused day trips and distinctive urban weekend excursions. Here are some of the best parks, cities, and hidden gems, we got to explore while visiting the Eugene area.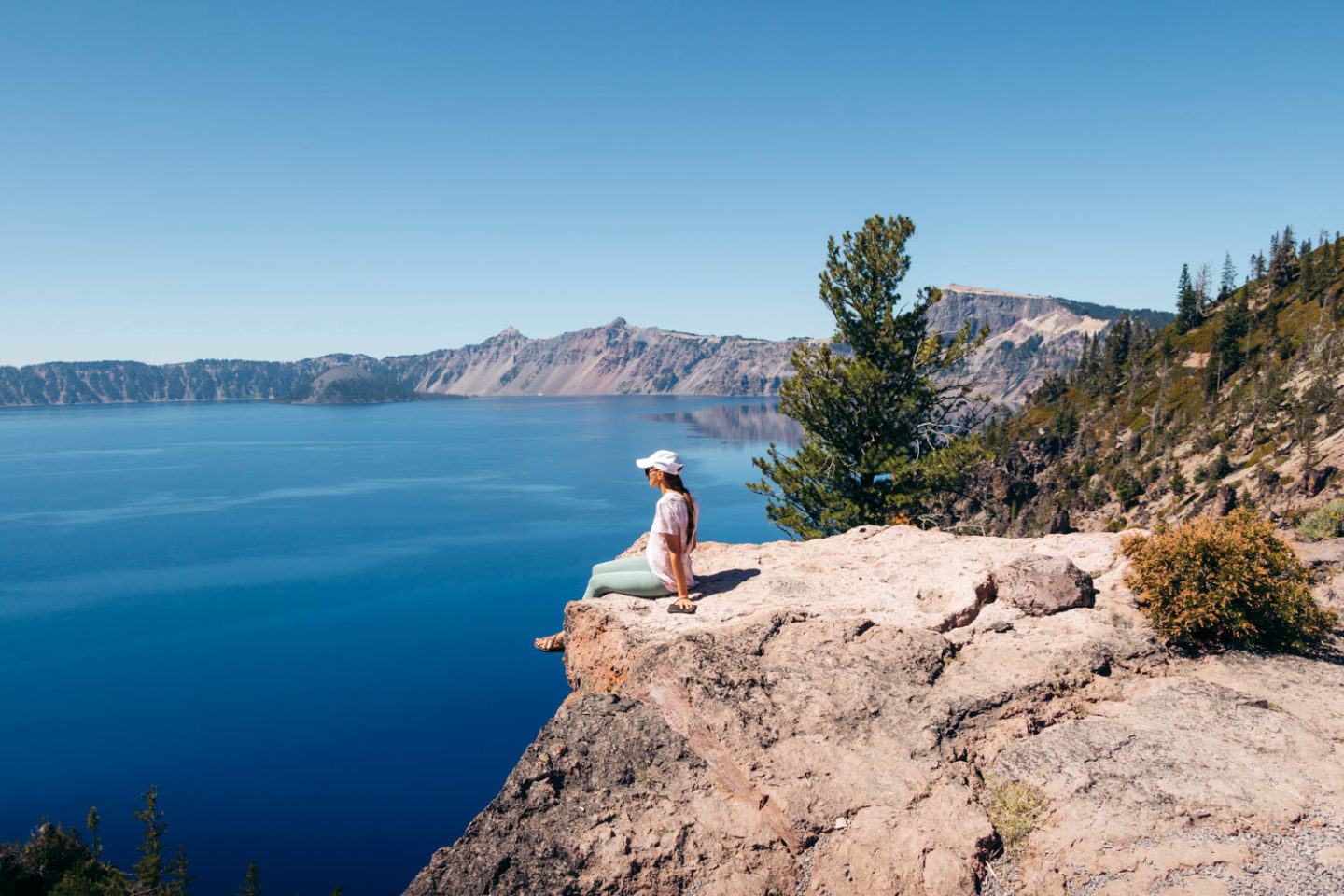 The Best Days Trips and Weekend Getaways from Eugene: State and National Parks, Cities, and Everything in Between
1. Springfield
8-minute drive from Eugene
When in Eugene, you must plan a day trip to Springfield. Known as the "typical American town", the place is said to give birth to the world-famous Simpsons cartoon series. The city is clearly proud of its remarkable "invention". It shows its fondness for the yellow characters through copious murals that adorn buildings and walls.
If the Simpsons is not your favorite cartoon series, still consider Springfield as a half or full day trip from Eugene. Smaller in size, the city sits less than 5 miles away.
While downtown Eugene impresses with its upscale culture, Springfield is more on a hipster side of the spectrum. Cozy gift stores where you can find antique items, crystal shops, trendy restaurants, and museums and art galleries for every taste dot Springfield and its center.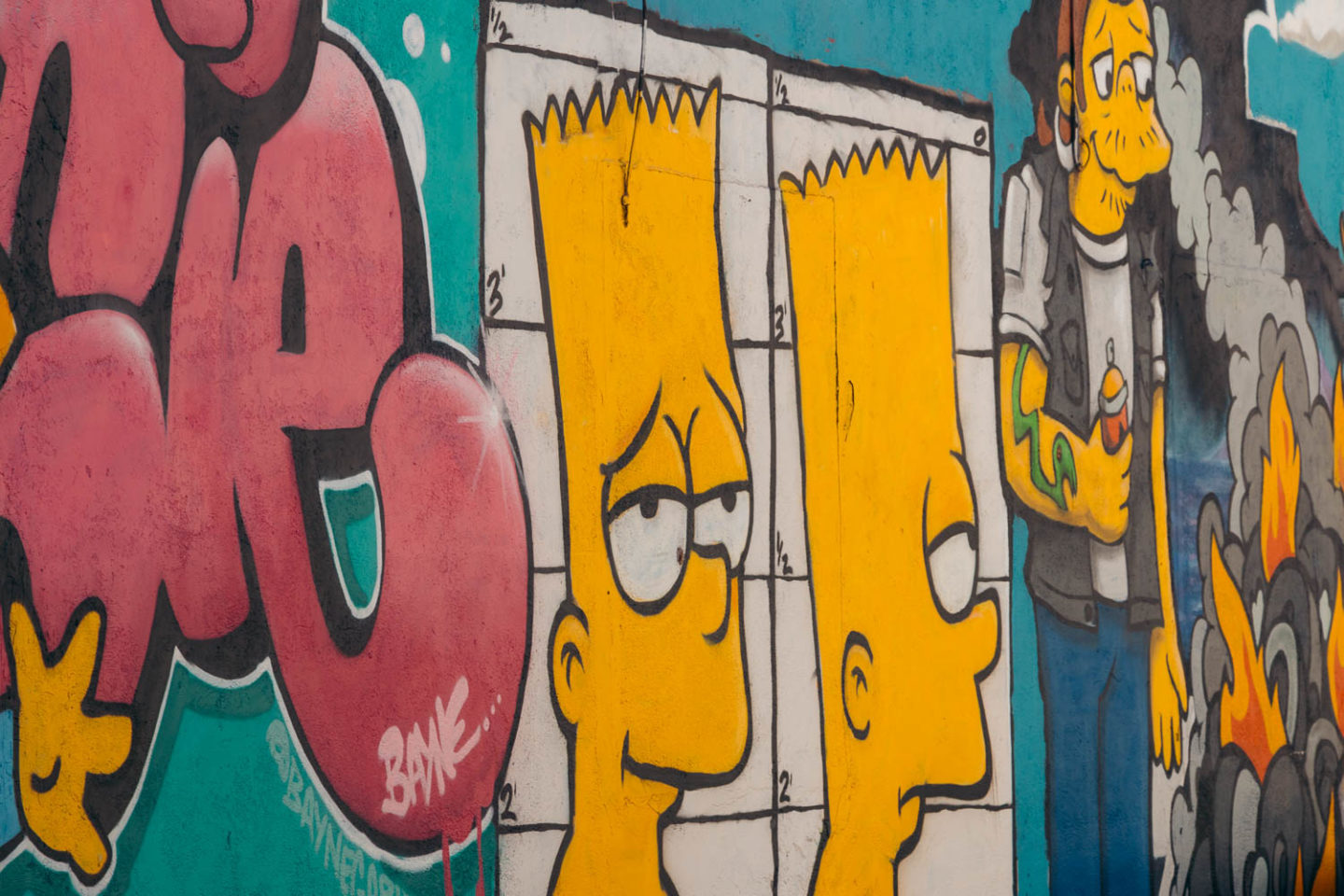 2. Terwilliger (Cougar) Hot Springs in the Willamette National Forest
1 hour 8 minutes from Eugene
Skinny-dip lovers have a better idea where to go on a day trip from Eugene. Nestled in the Willamette National Forest, about 55 miles east of the city, Terwilliger or Cougar Hot Springs may not be an ideal destination for families with kids, though.
The younger generation of locals and visitors of Eugene, however, insists on the urgency and absolute necessity of soaking in 4 pools separated by rock walls. Water temperature ranges from 85 degrees Fahrenheit in the lower pool to 112 degrees Fahrenheit in the smaller upper pool.
During our last day in Eugene, we went on a short trip to the Willamette National Forest. But once we made it to the Cougar Hot Springs roadside parking lot that at that time was filled with young travelers in just underwear, we thought better of it. Did a 5-year old boy needed to see the whole scene at the hot springs? Maybe not.
So instead we spent half of the day enjoying the beauty of the Willamette National Forest and the Blue River before heading back to Eugene.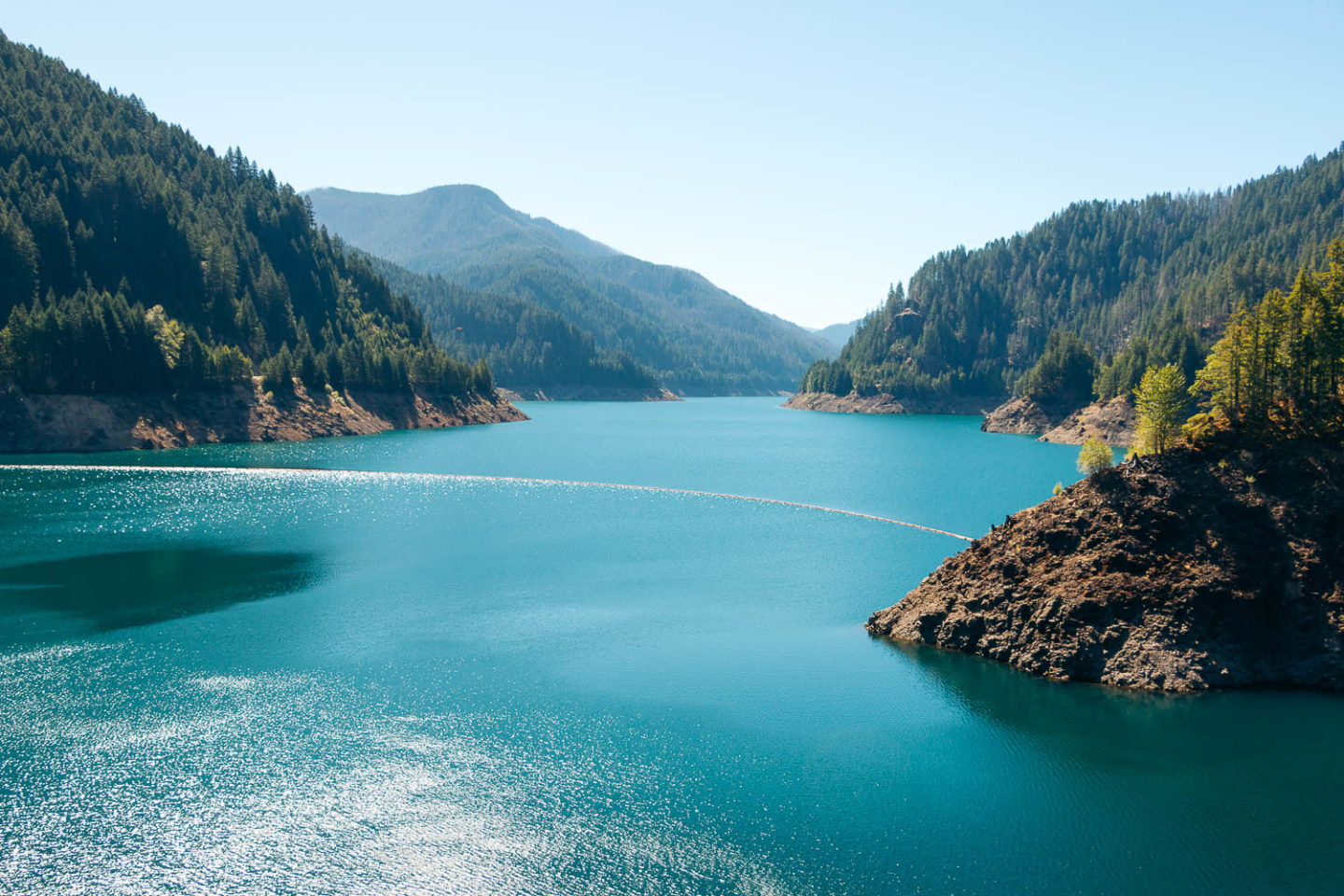 3. Silver Falls State Park
1 hour 20 minutes from Eugene
The main reason we traveled to Eugene during our latest road trip across Northern California and Oregon was not the city itself, but its not-so-distant surroundings. 
Home to the famous Trail of Ten Falls, Silver Falls State Park is one of the best escapes to the great outdoors. 10 waterfalls cluster along the aforementioned trail. Ranging from short cascades to plunge falls that drop more than 170 feet, the waterfalls have been attracting the residents and visitors of Eugene and the surrounding areas for centuries. 
Apart from the spectacular waterfall hike, the area boasts several shorter trails, historic buildings that dates back to the Great Depression era, and incredible opportunities to learn more about local flora and fauna.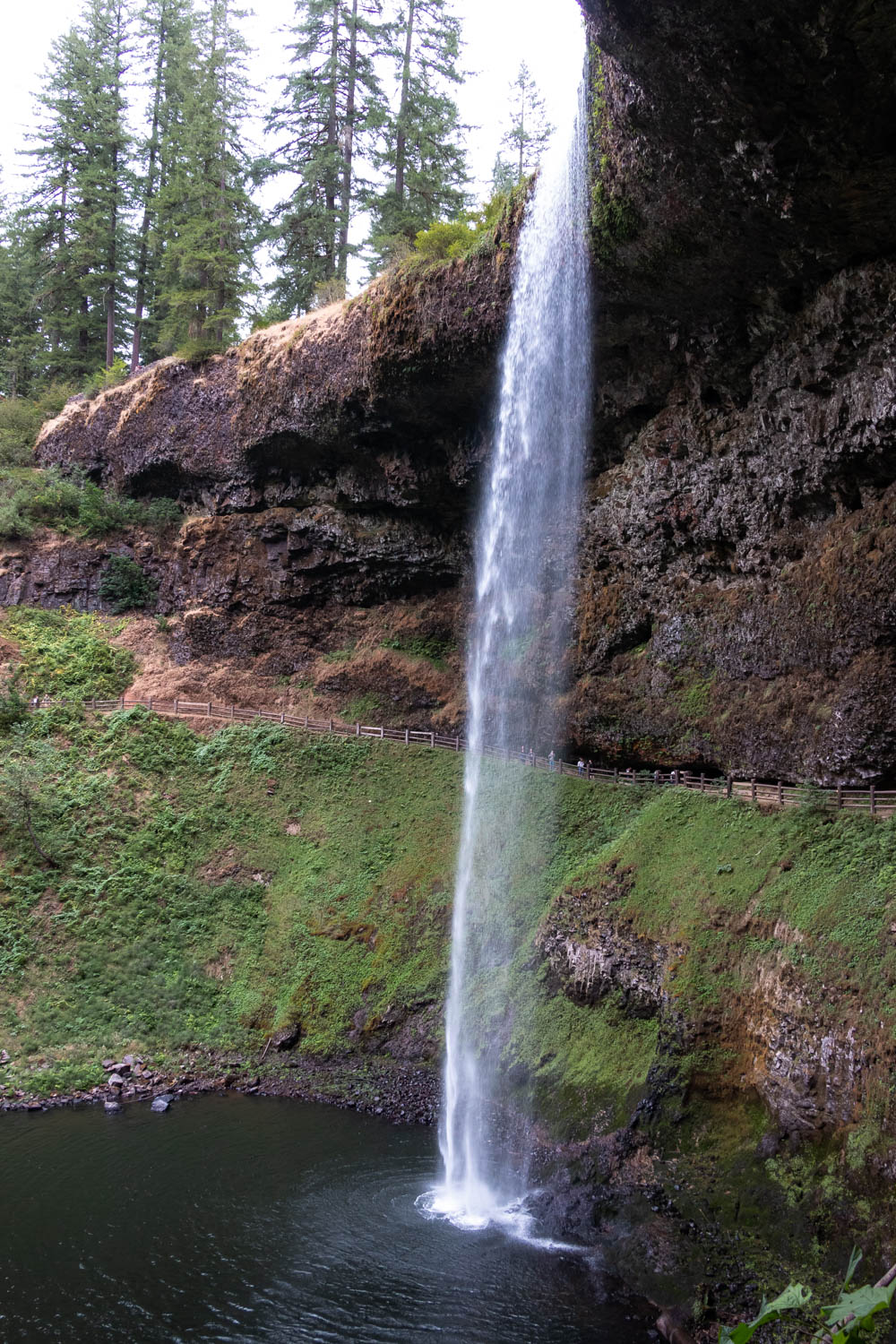 4. Crater Lake National Park
2 hours 40 minutes (3 hours 15 minutes during the winter season) from Eugene
One of the most unique Oregon's landmarks resides roughly 180 miles southeast of Eugene. With a little bit more time required to get to your next destination, Crater Lake National Park ensures one of the most exclusive day trips from Eugene and Medford, one of the southernmost cities of the state.
Crater Lake National Park is centered around Crater Lake. As the name suggests, the deepest lake in the USA was built in a crater of an erupted volcano. The eruption happened nearly 7,700 years ago. It took a few more centuries for rain and snow to fill the caldera and create one of the bluest lakes in the country.
Swimming in Crater Lake is probably not the first things day-trippers dream of while heading to this volcanic wilderness. The water is cold even in summer. Those who have thicker skin and are immune to the freezing conditions (I'm certainly not one of them), march down the 1.1-mile Cleetwood Cove Trail, the only access to the shore. 
The rest of the visitors admire the beauty of the park from the 33-mile Rim Drive; hike to the highest peaks along the Watchman Peak Trail, the Discovery Point Trail, and Garfield Peak Trail; and enjoy the views of the lake and mysterious Phantom Ship from the Sun Notch Trail.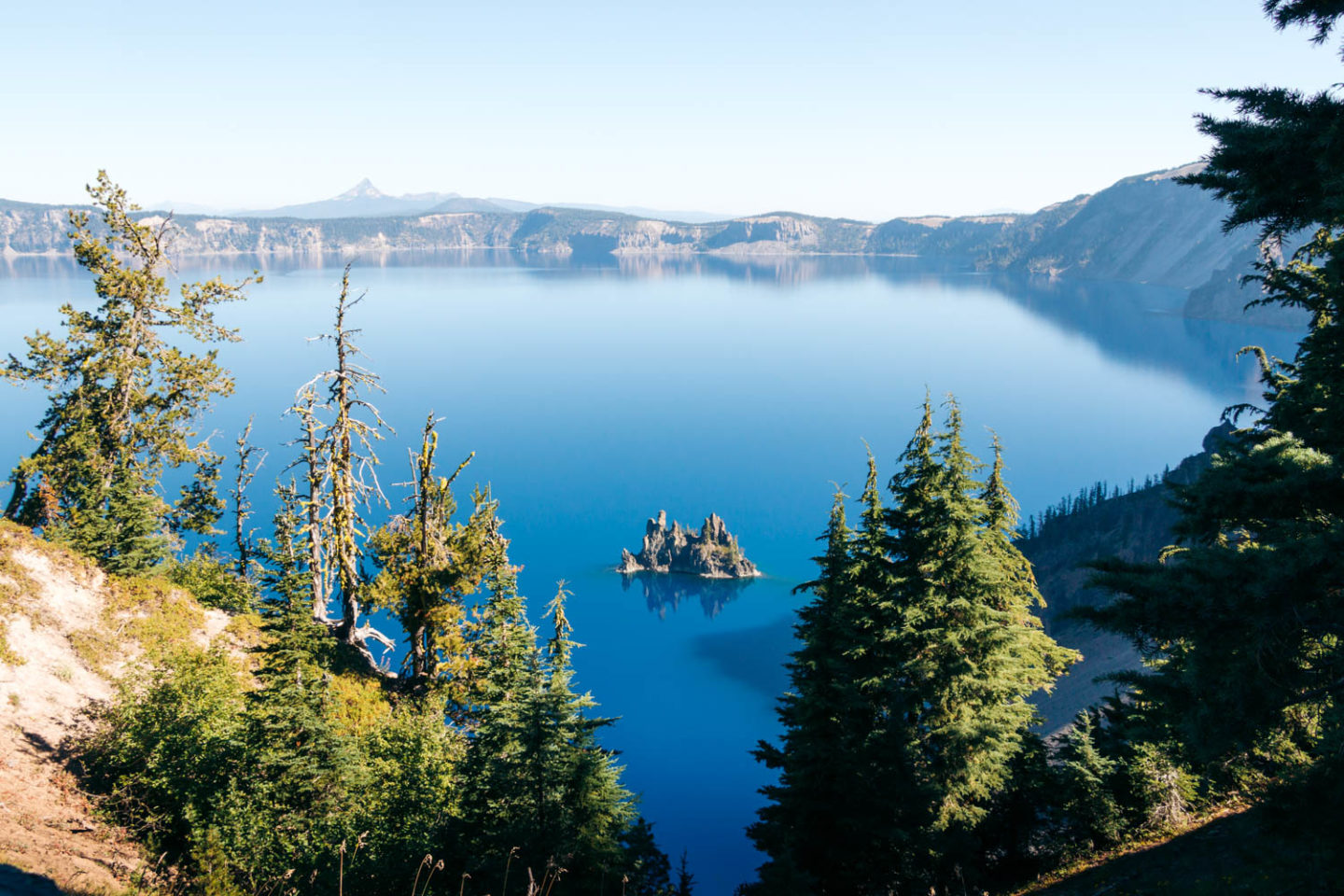 5. Salem
1 hour 5 minutes from Eugene
The capital of Oregon, Salem sits about 66 miles north of Eugene and works wonderfully for relaxing day trips or cultural weekend getaways.
Gardens is what allures Oregonians and visitors from other states to the city. Public gardens, private gardens, nurseries… You can find all of them in Salem. The Schreiner's Iris Gardens and the Deepwood Museum and Gardens are the cherry on the cake here.
For culture-infused day trips or weekend getaways, stop at the Willamette Heritage Center, the Gilbert House Children's Museum, the Bush House Museum, and the Hallie Ford Museum of Art.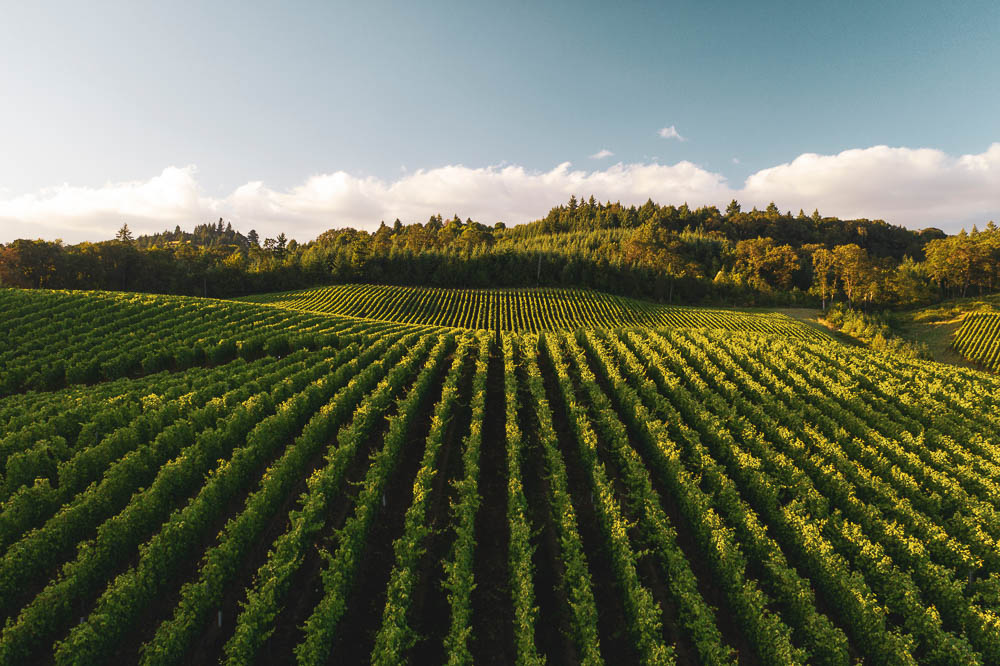 6. Umpqua National Forest
2 hours 10 minutes from Eugene
The main attractions of the Umpqua National Forest are its renowned Umpqua Hot Springs. Some of the most photographed natural springs in Oregon, these 3 official and a bunch of smaller pools are the favorite day trips from Clearwater, located 126 miles southeast of Eugene. But the Track Town's dwellers and visitors often don't mind the long drive for an opportunity to soak in the warm pools nestled along the North Umpqua River.
The Umpqua National Forest, however, offers more than just a few dreamy hot springs. The area abounds with 21 waterfalls, multiple scenic hiking trails, and secluded creeks. This is certainly more than one can explore during one short day journey from bustling Eugene. Weekend getaways would be a better alternative for visiting this stunning region.
TIP: Whether you plan a short trip or longer escape to the forest, take care of you itinerary beforehand. Otherwise, you risk to get overwhelmed and miss out on places you ache to see.
Sadly, we didn't make it all the way to the Umpqua National Forest. A few places we hoped to see here, though, included the famous hot springs, Toketee Falls, Watson Falls, and Clearwater Falls. You can never have enough of the waterfall-inspired day trips while visiting Eugene, after all.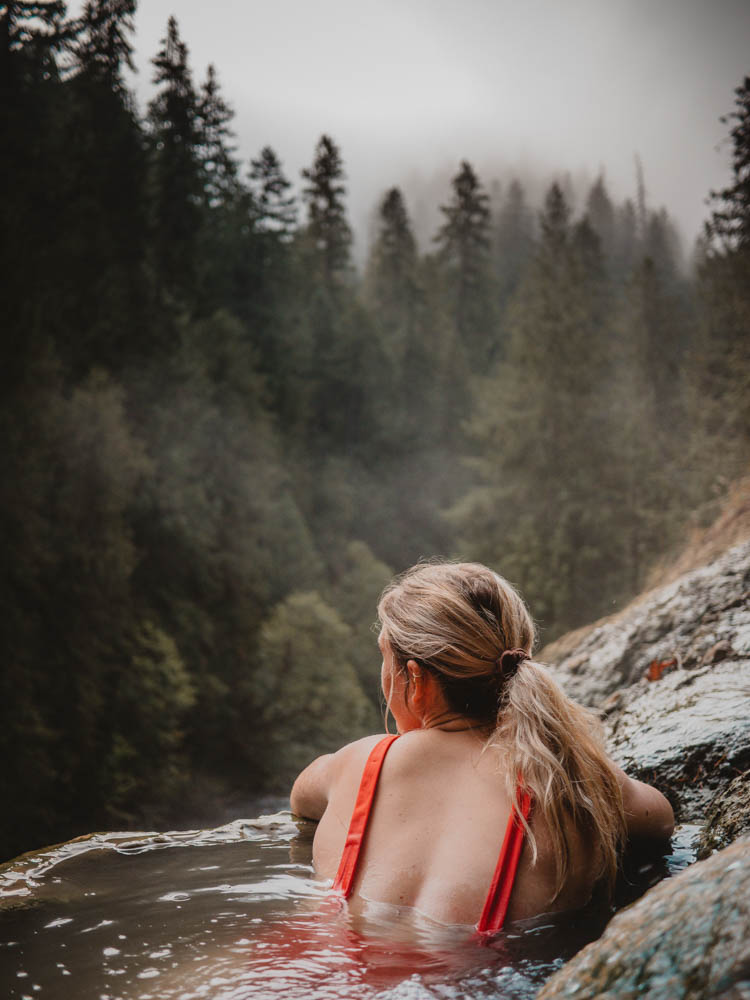 7. Portland
1 hour 40 minutes from Eugene
The liveliest city in the state, Portland is an ideal day trip and weekend getaway for every urban-vibe-craving local and visitor of Eugene. Known as the culinary capital of Oregon, the city has everything on its food scene. From a great variety of cuisines at Pine Street Market to ample mom-and-pop eateries scattered around the city, you're here for a gastronomic extravaganza.
Book lovers like yours truly can spend days on end inside Powell's City of Books, the largest used and new bookstore in the world. And if you long for nature within this urban environment, head straight to the Lan Su Chinese Garden or Washington Park. Be warned, though, one day may not be enough to see everything these places have to offer.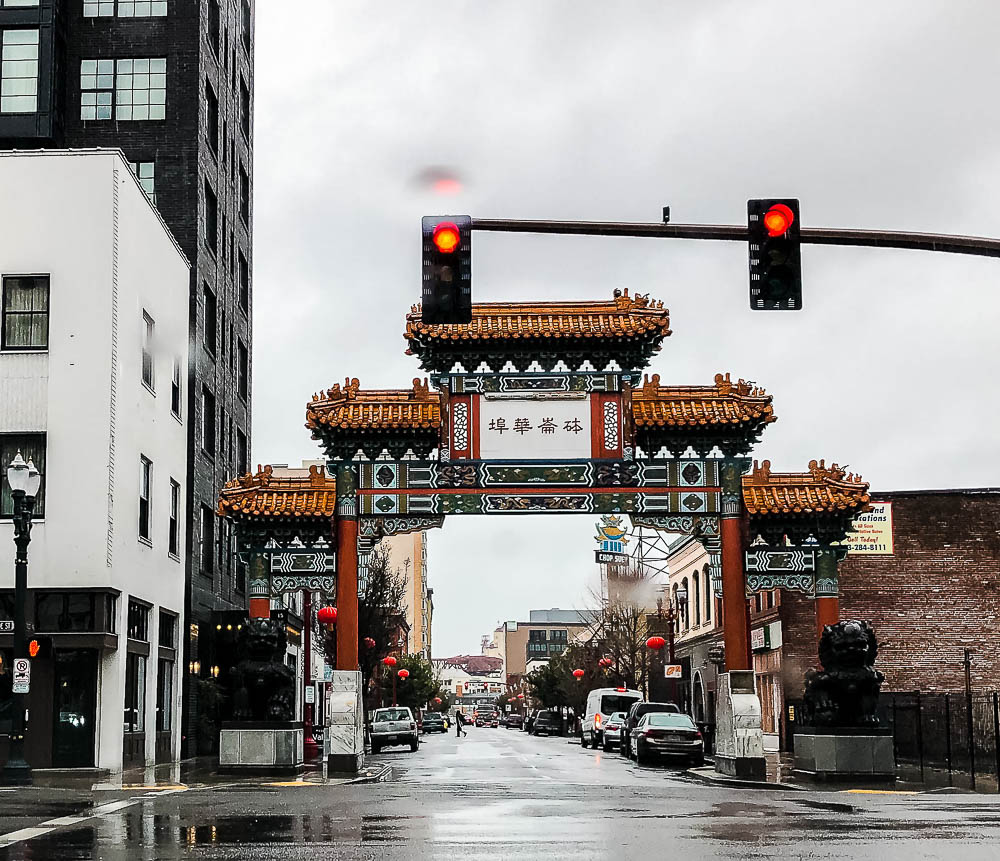 8. Columbia River Gorge National Scenic Area
2 hours from Eugene
If you plan a day trip from Eugene to Portland, make sure to divide your time equally and spend a few hours in the Columbia River Gorge. Or better yet, devote the whole weekend to this remarkable area in Northern Oregon. 
Located on the outskirts of Portland, the Columbia River Gorge is packed with more than 90 waterfalls of all sizes and shapes. From Multnomah Falls, the highest waterfall in Oregon, to towering Latourell Falls, and stunning Bridal Veil Falls, the scenic region shows fair and square why Oregon is one of the most beautiful states on the West Coast.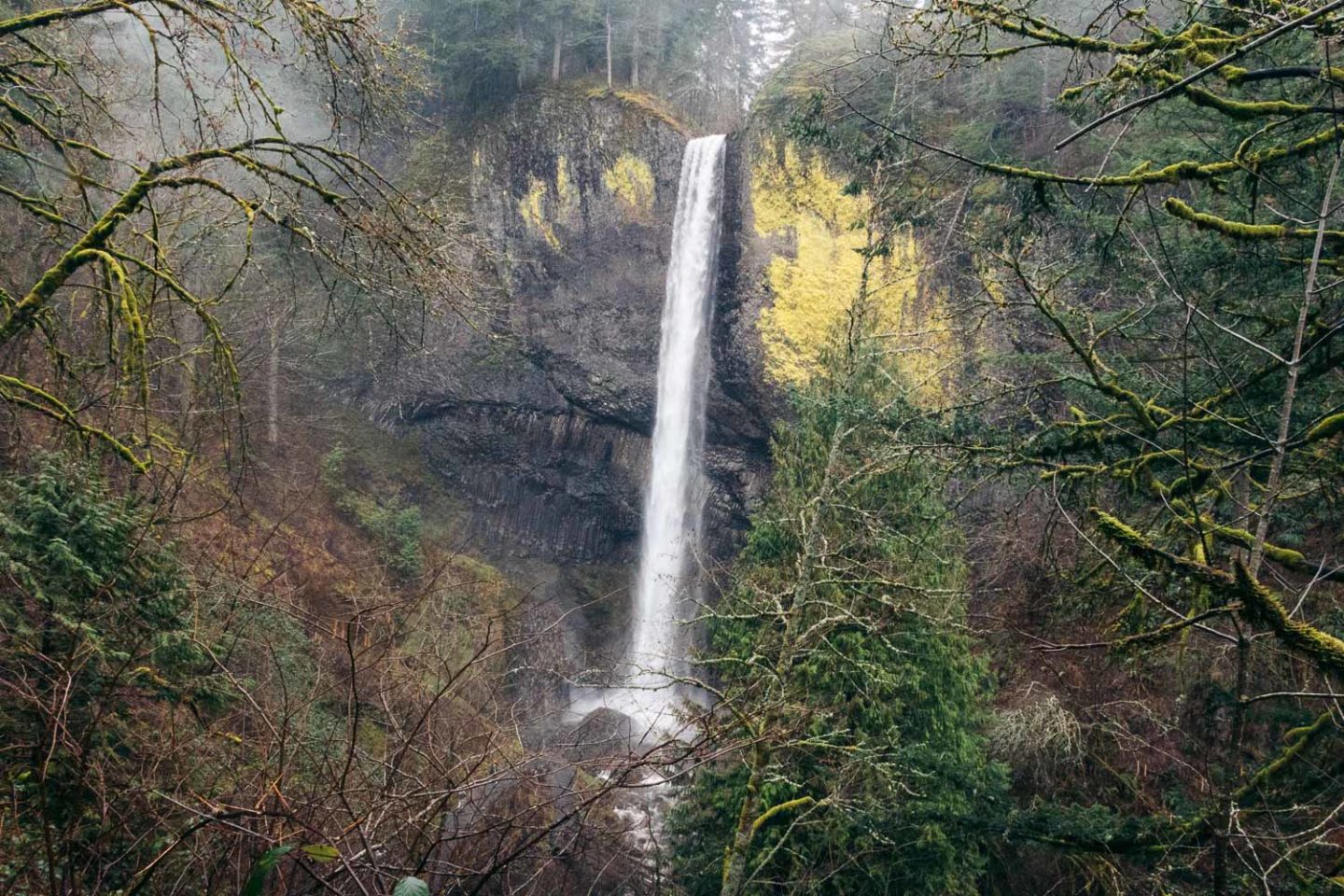 9. Coastal Cities and Towns
A trip to the ocean, regardless whether it's a day trip or a weekend getaway, lets you escape the hustle and bustle of Eugene for a while. And instead of familiar forest trails and gurgling waterfalls, you get to experience wide-open spaces reigned by the untamed ocean waves.
Every city and town along the coast of Oregon offer unique ways to unwind and change your routine. Some places, such as Yachats, are packed with luxury hotels, impeccable art galleries, trendy gift shops, and panoramic hikes in the Cape Perpetua Scenic Area.
Your trips to Waldport will be filled with watching large colonies of different species of birds. Delicious food, sandy beaches, and antique shops await the Eugene's day-trippers in Florence. Here are a few more coastal cities and towns you want to explore during your day trip or weekend getaway from Eugene.
Florence (1 hour 15 minutes from Eugene)
Yachats (1 hour 50 minutes from Eugene)
Waldport (2 hours from Eugene)
Coos Bay (2 hours 10 minutes from Eugene)
Newport (1 hour 45 minutes)