A natural wonder, a deep chasm, and the Colorado River… All of these is guaranteed when you visit Horseshoe Bend in Arizona.
Last updated: March 11, 2022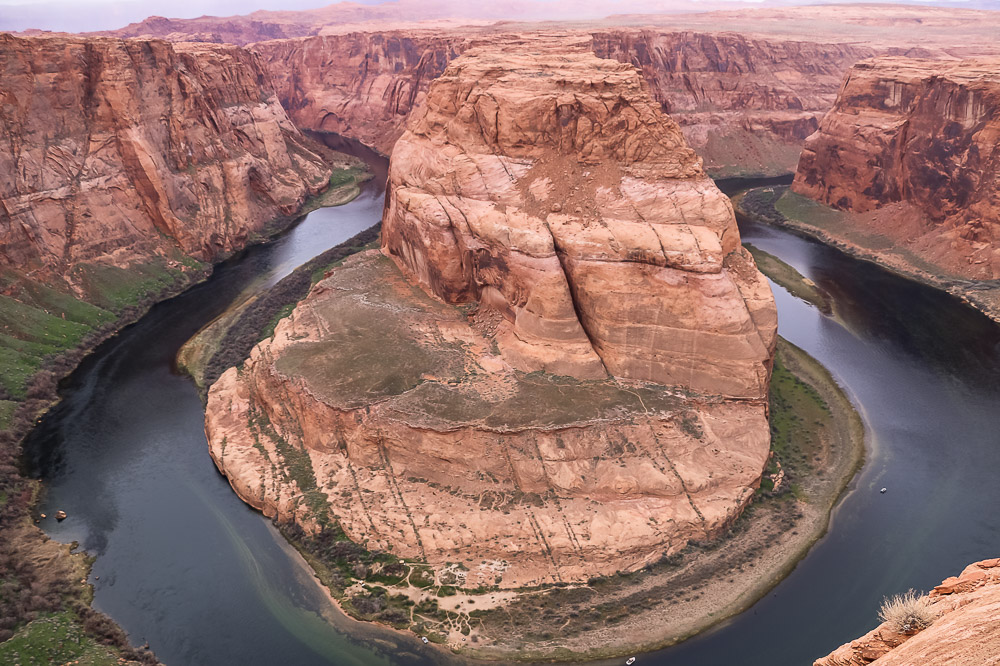 The Ultimate Guide to Visiting Horseshoe Bend, Arizona
If you're looking for natural wonders in the state of Arizona beyond the famous Grand Canyon, then a visit to Horseshoe Bend is an answer to your search. This little miracle on the Colorado River gets a lot of attention. Lately, as traveling the world has become easier and faster, many international tourists also attempt to visit Horseshoe Bend during their road trips across Arizona.
Arizona's Natural Wonder
Horseshoe Bend is a meander of the Colorado River. Its unique shape reminds of a bend in the form of an extended circular arc known as horseshoe. Such similarity is remarkable and gives you goosebumps again and again.
Surprisingly, this natural wonder doesn't have any official observation decks. Yet in this case, it's an advantage rather than disadvantage. With the amount of the visitors visiting Horseshoe Bend each year, the place reserves all its rim, packed with a plethora of unofficial lookouts, for observing the abyss from above.
Interesting Facts
For those who prefer some stats, the Horseshoe Bend overlook is about 4,200 feet above sea level. The Colorado River is 3,200 feet above the sea level. Thus, it leaves you with a panoramic view of a 1,000-foot drop.
For mineralogists I have another interesting thing to know about Horseshoe Bend. The steep cliffs of this natural wonder contains a vast array of minerals such as platinum garnet and hematite.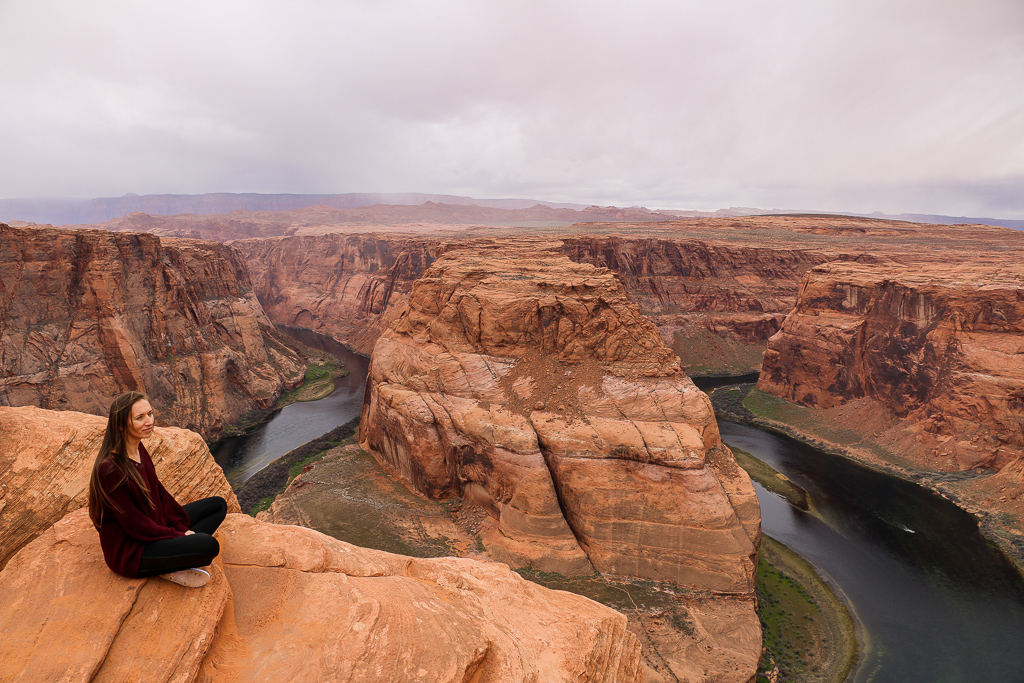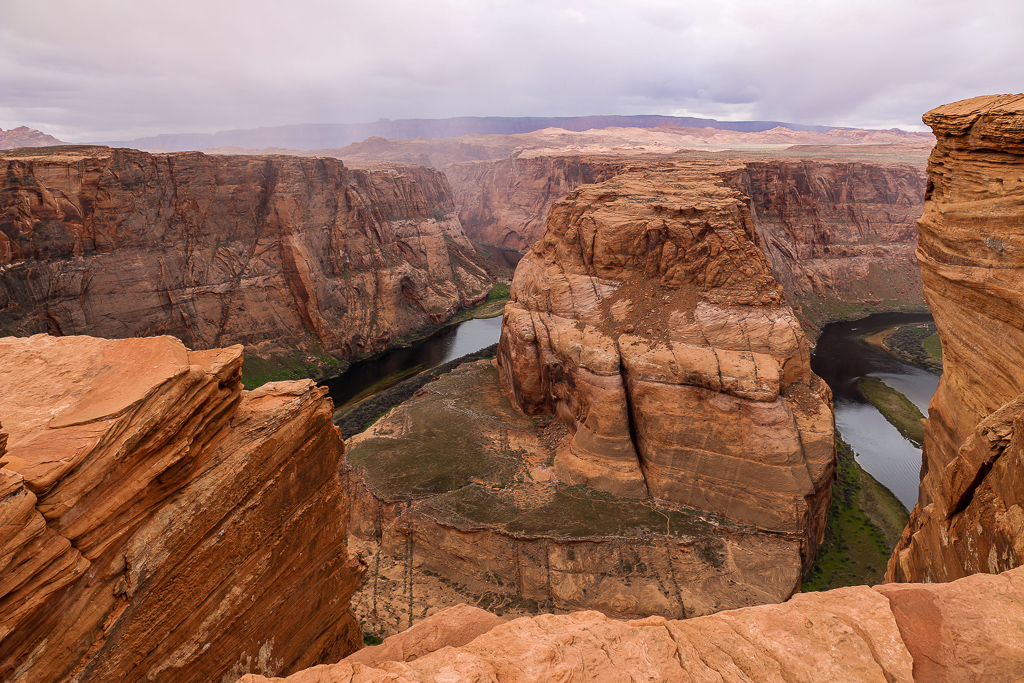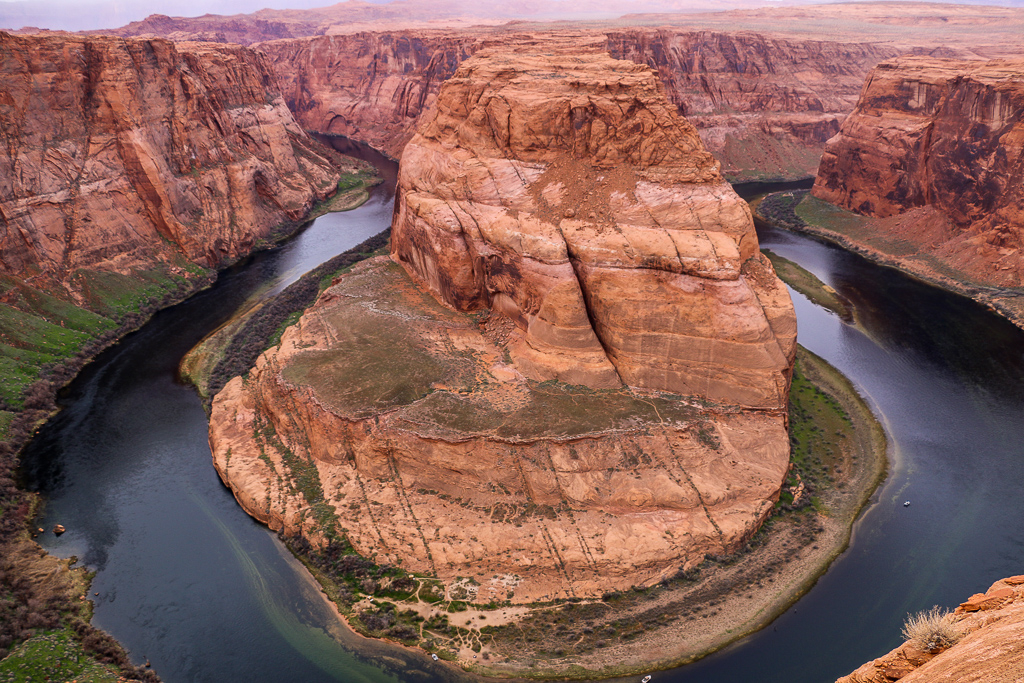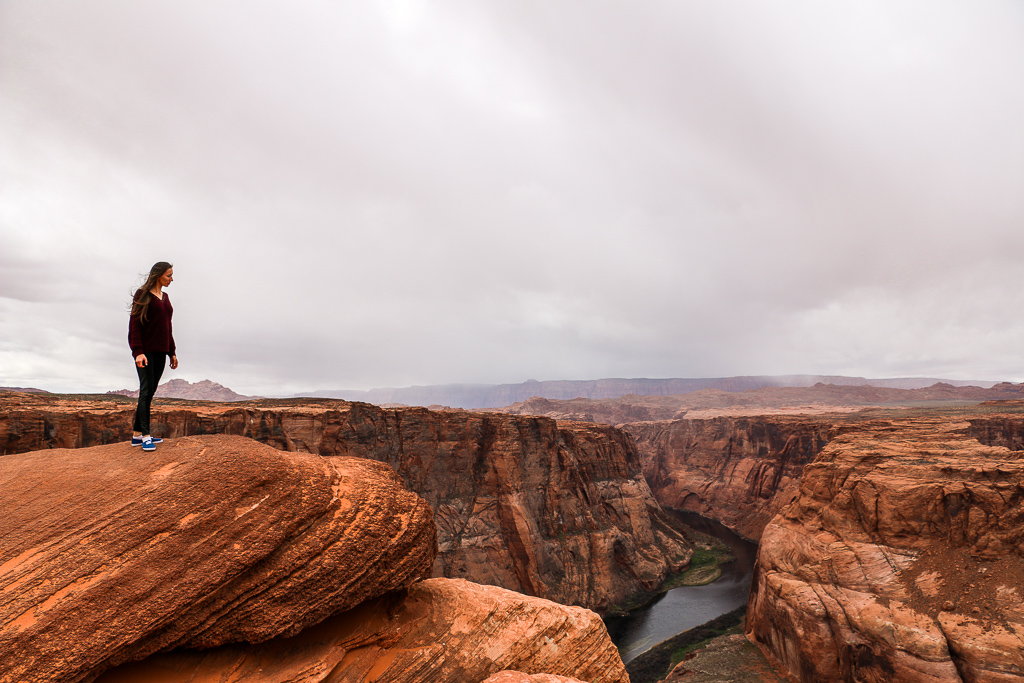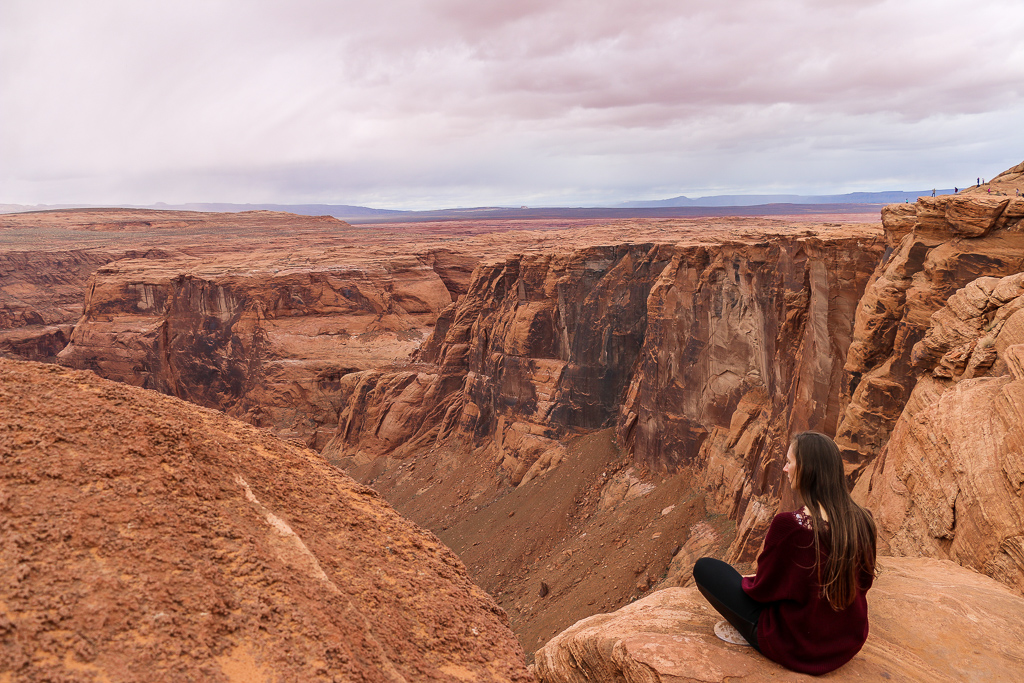 Visit Horseshoe Bend
The astounding landmark is located near Page, Arizona. You can access it via 0.75-mile hike form US Route 89. The trail to Horseshoe Bend is fairly easy. Yet some areas present difficulties in form of deep sand and steep ascents.
On the other hand, a visit to Horseshoe Bend doesn't cost a bit. There is no entrance fee whatsoever. The direct access to the Horseshoe Bend trailhead, however, may be closed from time to time due to the parking lot reconstruction.
In those cases, you either have to walk or use the shuttle services to get to your destination. A round trip shuttle ride costs $5. The Temporary Shuttle Parking Lot to Horseshoe Bend is located about 2.5 miles northeast of it. When there is no parking reconstruction, you can park at the trailhead. The parking at Horseshoe Bend is about $25.