Have you heard that Los Angeles is a city that never sleep, or almost never sleeps? Ok, I'm exaggerating a little bit. And although this statement is not completely true (one might disagree though), the city boasts some of the best places to spend an unforgettable evening. Whether you're a city enthusiast or prefer to fill your evenings with outdoor activities, Los Angeles is there for you. And so are these top six places to spend an evening in Los Angeles. Without further ado, please grant me the pleasure to introduce
OUR TOP 6 PLACES TO SPEND AN EVENING IN LOS ANGELES:
Santa Monica Pier
Santa Monica Pier has been included in our list of top places to spend an evening in Los Angeles not without reason. Those who visited Los Angeles at least once swear that the pier is one of the must-see places in the whole city. You can skip other attractions, but you can't leave out this jewel of Santa Monica State Beach. Santa Monica Pier is clearly a beautiful place to visit any time of the day.
But spending an evening here multiplies that positive experience tremendously. You'd never want to trade sound of big waves crashing on the shore. In the evening they seem to appear even more powerful and wild. Silhouettes of boats attract your attention and make you want to follow them until they disappear. Street performances add special charm. They seem to say that it is a well-spent evening, probably one of the best you've ever had in Los Angeles.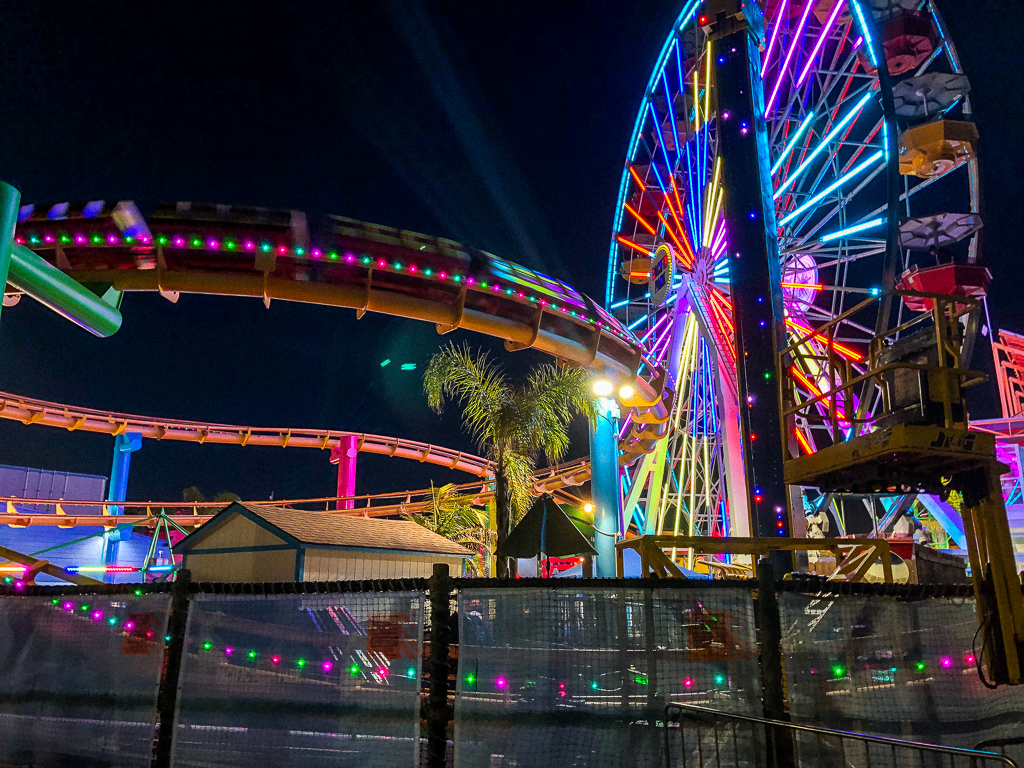 Third Street Promenade Santa Monica
You don't need to go far to reach our next top place to spend an evening in Los Angeles. Just cross Ocean Avenue and head over to the Third Street Promenade Santa Monica. An evening full of street performances, endless amount of food choices, and great shopping awaits you here.
Rodeo Drive – One of the Most Expensive Places to Spend an Evening in Los Angeles
Shopping and good food enthusiasts can't find a better place to spend an evening in Los Angeles than Rodeo Drive. These tree blocks in Beverly Hills live and breathe luxury, fashion, and style. Rodeo Drive is not cheap and nothing is free here. However, it's definitely worth to spend at least one night in this fashionable area of Los Angeles.
Venice Beach and Boardwalk – the Most Interesting Places to Spend an Evening in Los Angeles
Many call Venice Beach and the Venice Beach Boardwalk the top places to spend an evening in Los Angeles. And I find it impossible to disagree. Moreover, I'd join a group of people who insist that these are some of the most interesting spots in LA. Take an evening walk on the Boardwalk and meet all kind of people. Hippies, hardcore bikers, and elderly citizens dressed like teenagers feel free to express their individualities here. Numerous street performers and palm readers work hard to entertain you. And don't mind the smell of marijuana. Before marijuana even was legalized, this smell was an integral part of an evening spent in this area of Los Angeles.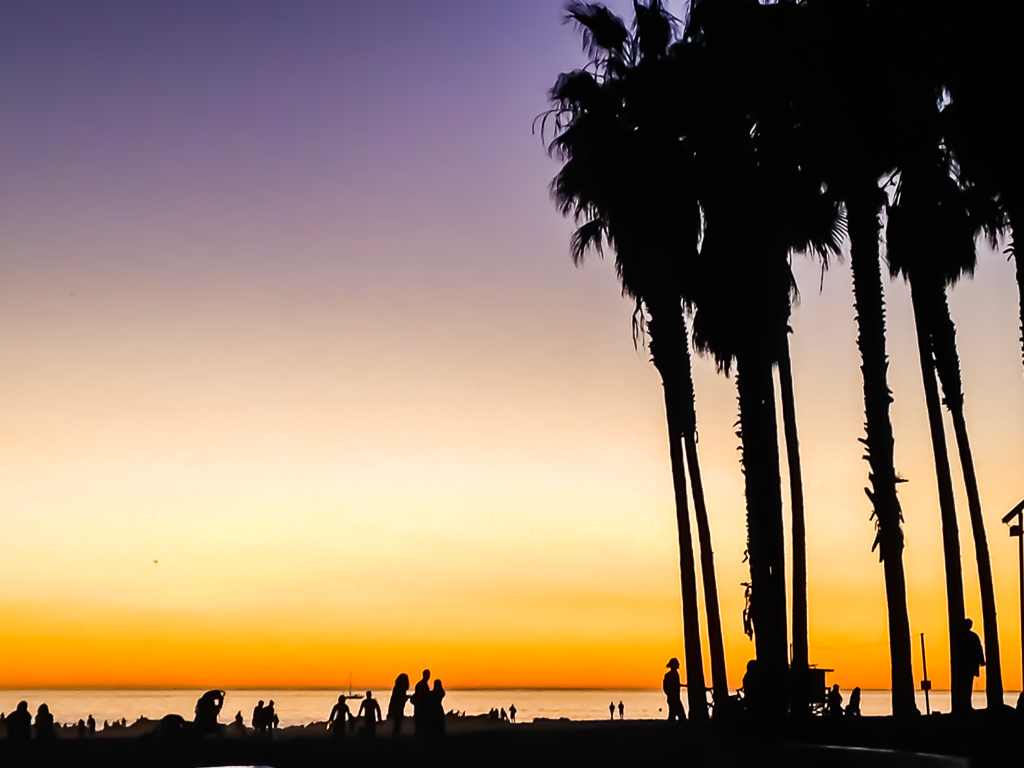 Universal CityWalk
One of the top places to spend an evening in Los Angeles, Universal CityWalk is usually very busy. This is a place where you want to bring your friends and have fun together. You can indulge in different kinds of street foods and well as try some gourmet meals at trendy restaurants. Those who are not afraid of heights can feel the adrenaline rush of flying in an indoor skydiving tube. The highlights of Universal CityWalk is undoubtedly its free outdoor dancing place where you can dance all evening long. For more information on it and free concert, make sure to check Universal CityWalk website.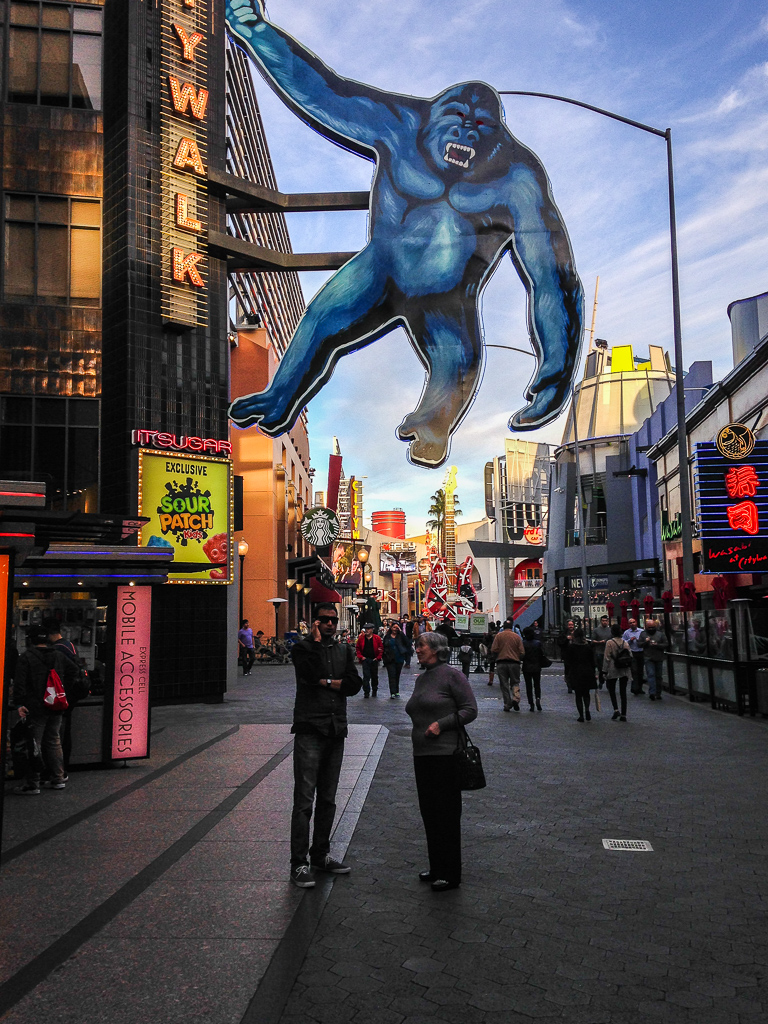 Downtown Burbank
Similar to Third Street Promenade Santa Monica, Downtown Burbank offers great entertainment, good food, and shopping. But unlike spending an evening on the streets of Rodeo Drive, it doesn't take a toll on your wallet. Downtown Burbank is a great place to bring your family or friends.