You don't really know Vienna until you try its street food that is also good to keep you on budget.
Last updated: December 7, 2021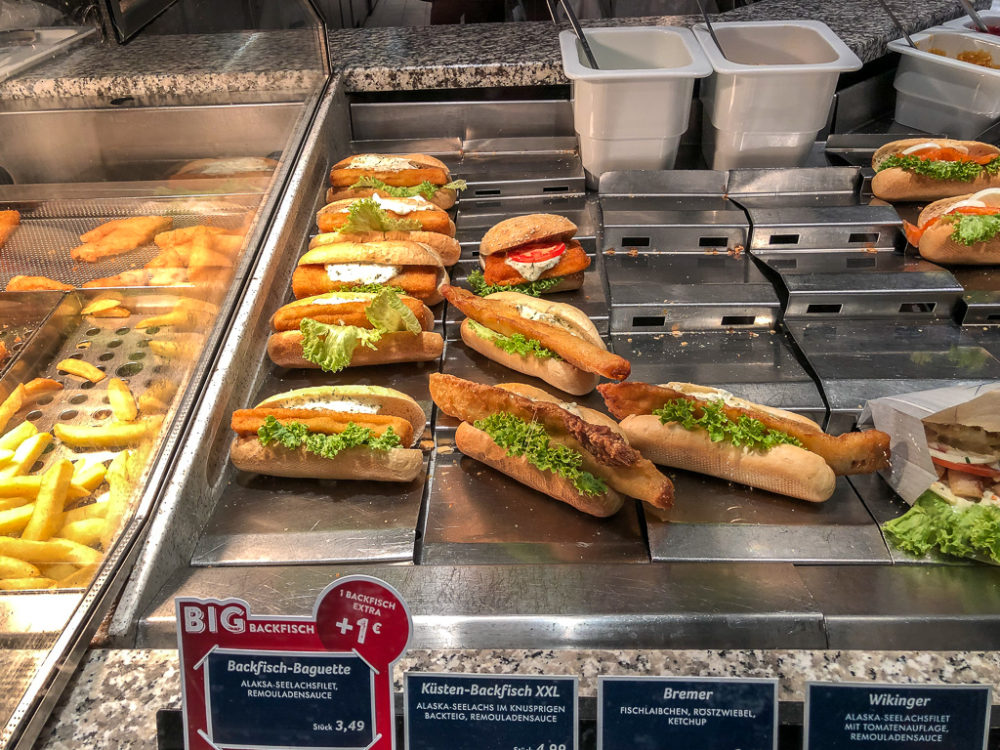 The Best Street Food in Vienna to Keep You on Budget
Food is one of the integral parts of a culture. No wonder, many cultural traditions and rituals, moreover celebrations, involve traditional delicacies. As there are a few places that don't have distinguishing cuisines, Vienna, Austria, is definitely not one of them.
Quite the opposite, you can travel to Vienna just for Austrian authentic and international food that has become part of Austrian cuisine. Yet while dining at traditional restaurants and cafés can force you to cut your trip short, street food in Vienna is a sure thing for budget travelers. From hearty wraps to various snacks, Vienna's street food offers a taste of the traditional dishes while saving your buck.
THE BEST STREET FOOD IN VIENNA TO TRY FOR BUDGET TRAVELERS
Traditional Street Food in Vienna for Budget Travelers
Viennese Sausage (Wiener Würstel)
Vienna's street food evolves around sausages. They are not just favorite meat products of the majority of locals and tourists. The Viennese sausages established themselves as essential part of the culture and have become popular Vienna's street food for budget travelers. Moreover, the wide variety of sausages, ranging from Käsekrainer, bratwurst, frankfurter, currywurst and bosna, ensures that you'll find your favorites in no time.
Schnitzelsemmel
Schnitzelsemmel is by far the most popular street food in Vienna not only for the budget travelers, but the locals as well. This traditional sandwich is nothing but a white, crusty round bread roll with signature meat called schnitzel. But you can always ask to add some lettuce, onion, and tomatoes on top. And voila, this Vienna's traditional street food is ready for any budget traveler.
Leberkäse Semmel
Leberkäse Semmel is another hearty street food in Vienna that will satisfy most of the budget travelers. The dish is very simple. Similar to Schnitzelsemmel, it's a combination of meat, bread roll or semmel, and some sauce or mustard.
But the meat or Leberkäse is what makes the difference. It usually consists of corned beef, pork, and bacon, finely ground and baked as a loaf in a bread pan.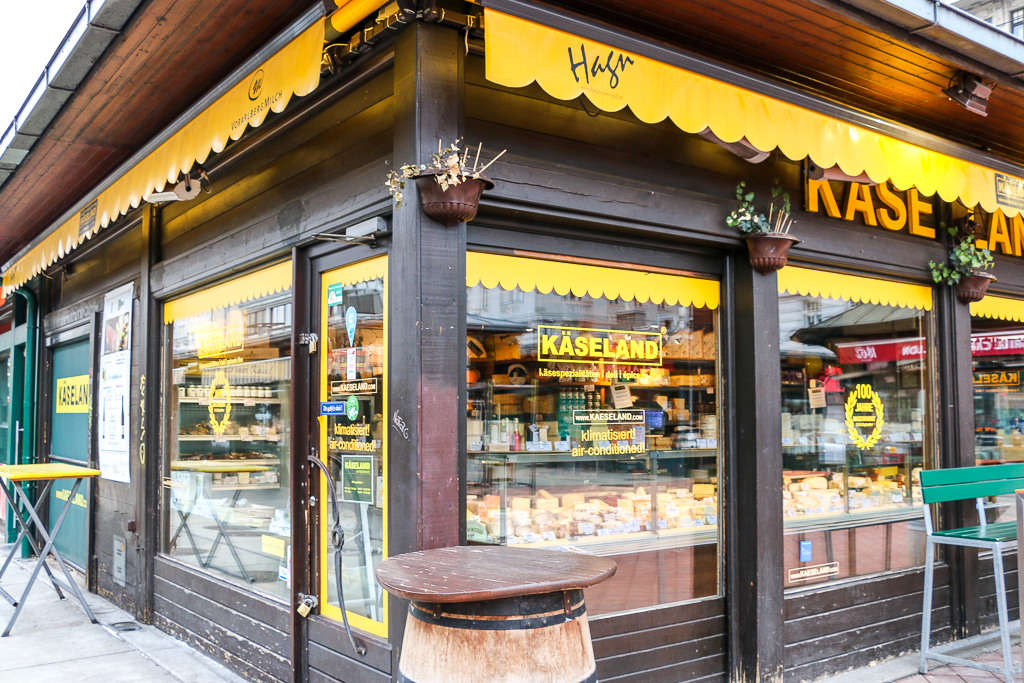 Bratkartoffeln
Many budget travelers can't skip Bratkartoffeln or simply roasted potatoes wedges that are quite popular on the streets of Vienna.
International Street Food in Vienna for Budget Travelers
Falafel Wraps and Sandwiches
Turkish food stands bring cheap and delicious food to the streets of Vienna that will suffice even the budget travelers. These falafel wraps and sandwiches topped with lettuce, cucumber, tomato, and sauce of your choice are in high demand any time of the year. Moreover, they come as a great street food choice for vegan and vegetarian budget travelers.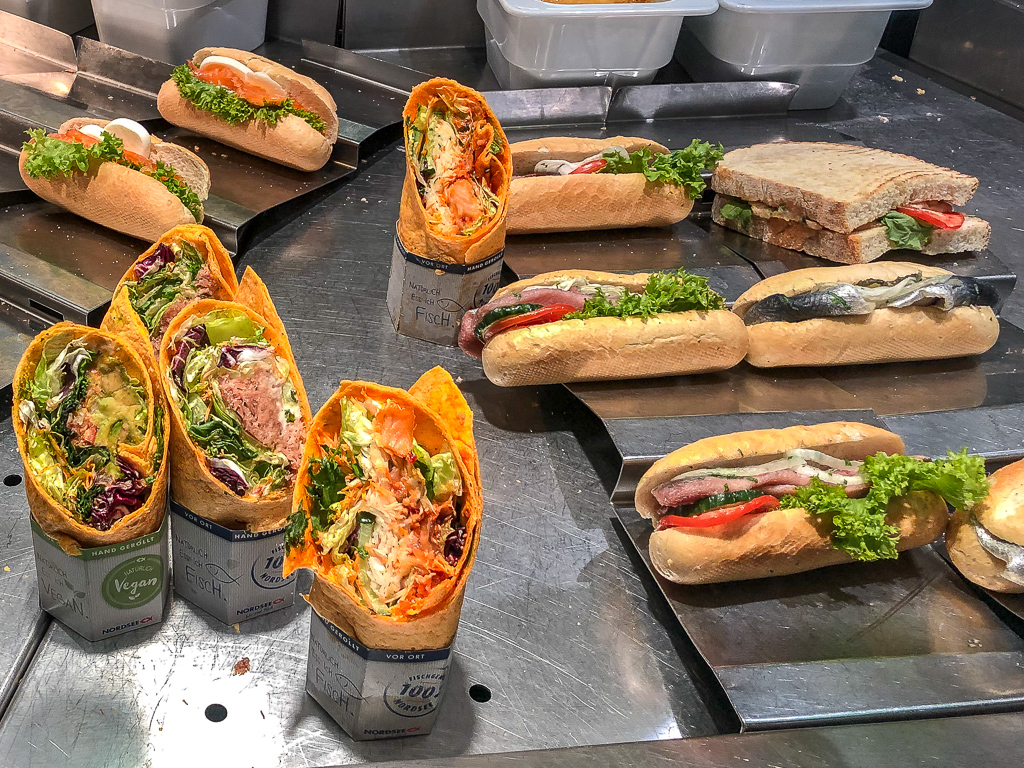 Kebab
On the other hand, chicken kebabs from the same Turkish street food stands in the center of Vienna attract meat-eating budget travelers. This hearty food is very satisfying and will sustain you for hours of exploring the capital of Austria.
Asian Street Food
The Vienna's streets are not alien to the smell of Asian street food that will satisfy even the picky budget travelers. The options are pretty wide. So the budget travelers as well as locals can choose from rice with vegetables, wok egg noodles, sweet or sour chicken, and different kinds of sushi rolls.
Pizza Slices
Street food stands in Vienna takes into consideration even those budget travelers that can't live without pizza. They can find stalls that sell pizza slices almost everywhere in the city.
Street Food in Vienna for Budget Travelers: Snacks
Roasted Chestnuts
Sometime around October, roasted chestnuts or maroni appear on the streets of Vienna. Usually this popular street food snack indicates the arrival of the holiday season. But for those budget travelers who don't plan to celebrate Christmas in Vienna, chestnuts serve as a comforting fast food treat to indulge in on a cold day.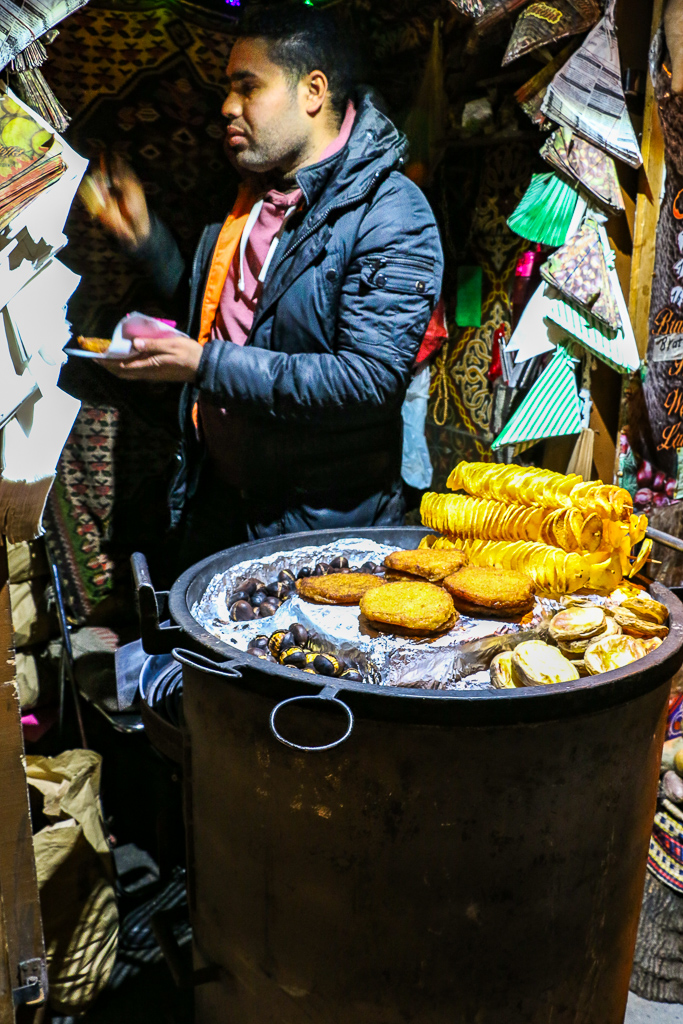 Apfelstrudel (Apple Strudel)
Just like Schnitzel, Apfelstudel is a signature dish of Austrian cuisine. But unlike some other Vienna's street foods for the budget travelers, these sweets can be found in regular cafés and at street stands alike. Moreover, the taste of the delicious pastries stuffed with apples, raisins, sugar, and cinnamon doesn't change regardless of the place you get them from.