Beverly Hills lives its best life thanks to its celebrity status, expensive boutiques of Rodeo Drive and red carpet entrance at the Beverly Hills Hotel. Its glamour and glistening reputation entice millions of people all over the world. However, blinded by this fame, many tourists barely look beyond famous attractions of Beverly Hills and visit such hidden gems as Greystone Mansion.
I myself was guilty of not paying a visit to Greystone Mansion in Trousdale Estates of Beverly Hills. For almost a year other destinations and interests kept me busy and forced to save this place for later. Then one day Roshan suggested to get to know Beverly Hills a bit better and visit Greystone Mansion. I had Sequoia and Kings Canyon National Parks on my mind for that day, but reluctantly agreed to stay in the city. Little did I know, that a visit to Greystone Mansion would completely change my perception of the City of Beverly Hills.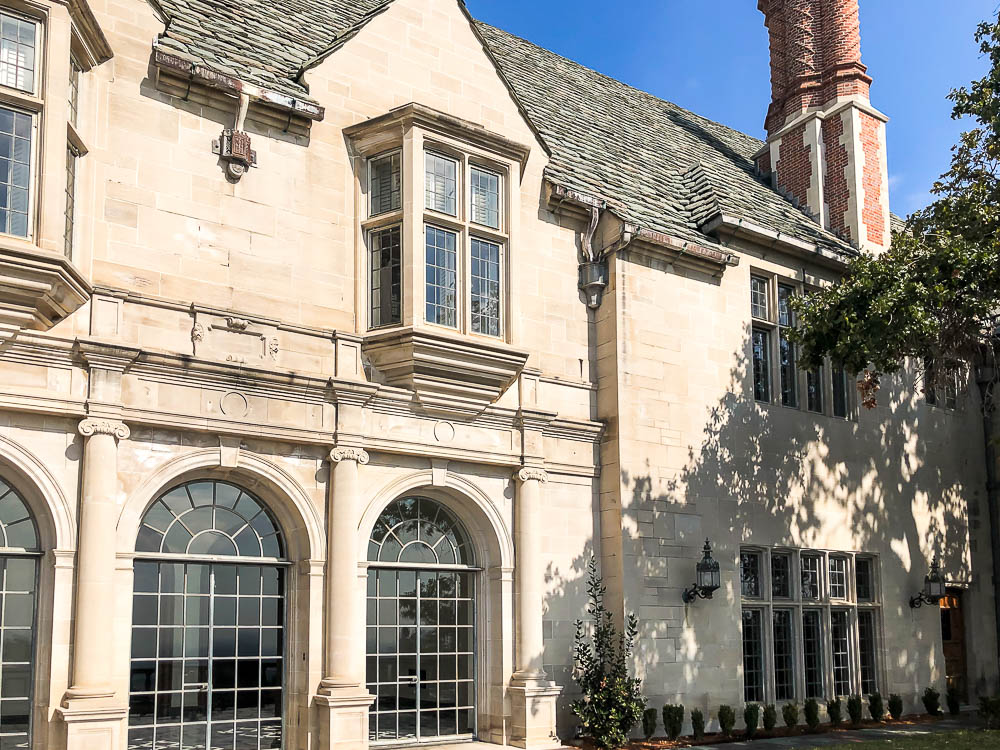 About Greystone Mansion
History of Greystone Mansion is as intriguing as the property itself. It evolves one of the most respected families of that time, money and murder.
In 1926 American oil tycoon, Edward Laurence Doheny Sr., gifted his only son, Edward "Ned" Laurence Doheny, Jr., with a large plot of land. On top of favorable location, the property boasted beautiful city views. It looked like a perfect place for a future house for Ned and his family. Construction of the mansion started in 1927. And although the family moved in a year later, it took another two year to complete the grand work.
Over $3 million went into construction of the famous estate, almost double of the value of the property. The mansion was called Greystone due to its grey appearance and generous use of stones during its construction.
Ned, however, never saw the final result. Just five months after residing at Greystone Mansion he died in an apparent murder-suicide with his longtime friend and secretary, Hugh Plunkett. Ned's wife Lucy remarried and lived in the mansion until 1955. Ten year later, the City of Beverly Hills acquired the property. In 1971 it dedicated Greystone Mansion as a public park inviting everybody interested in history of Beverly Hills to visit this gorgeous place.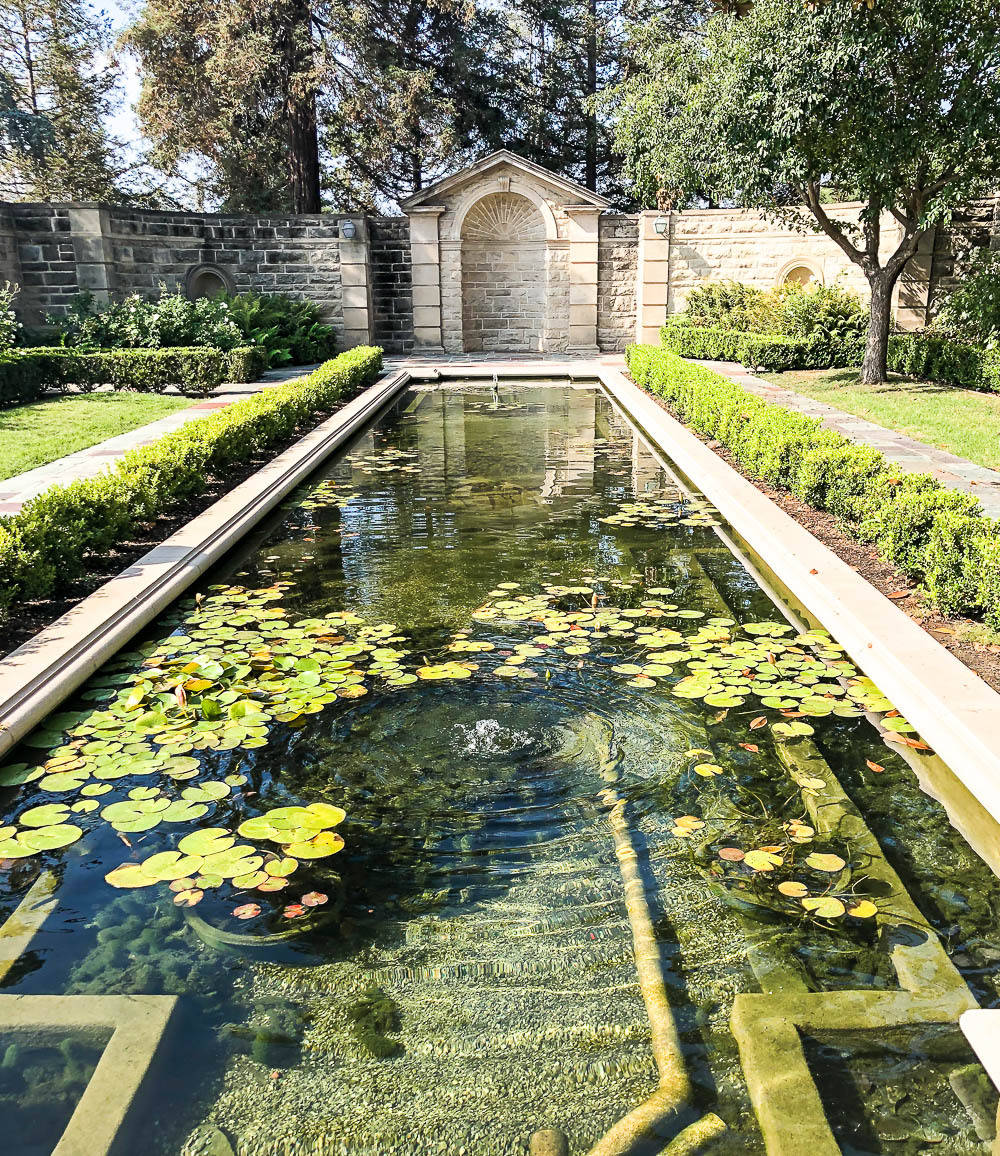 Visit Gardens at Greystone Mansion
The estate has never ceased its role as a centerpiece of the property. However, gardens at Greystone Mansion inevitably become focus of every visit. The stunning grounds in the center of a busy city welcome every visitor and invite to take a stroll. Their beautiful fountains and small pools with fish and turtles take you back in time and help you further immerse into nature. As Greystone Mansion rarely gets large flow of visitors, tranquility and serenity reign in the gardens. Only sweeping views of the city from the hill where Greystone Mansion stays bring you back to reality.
Greystone Gardens are open to the public daily with the exception of holidays, special events and filming. Moreover, there are no fee for parking and park admission. Photography and videography without permit though are strictly prohibited.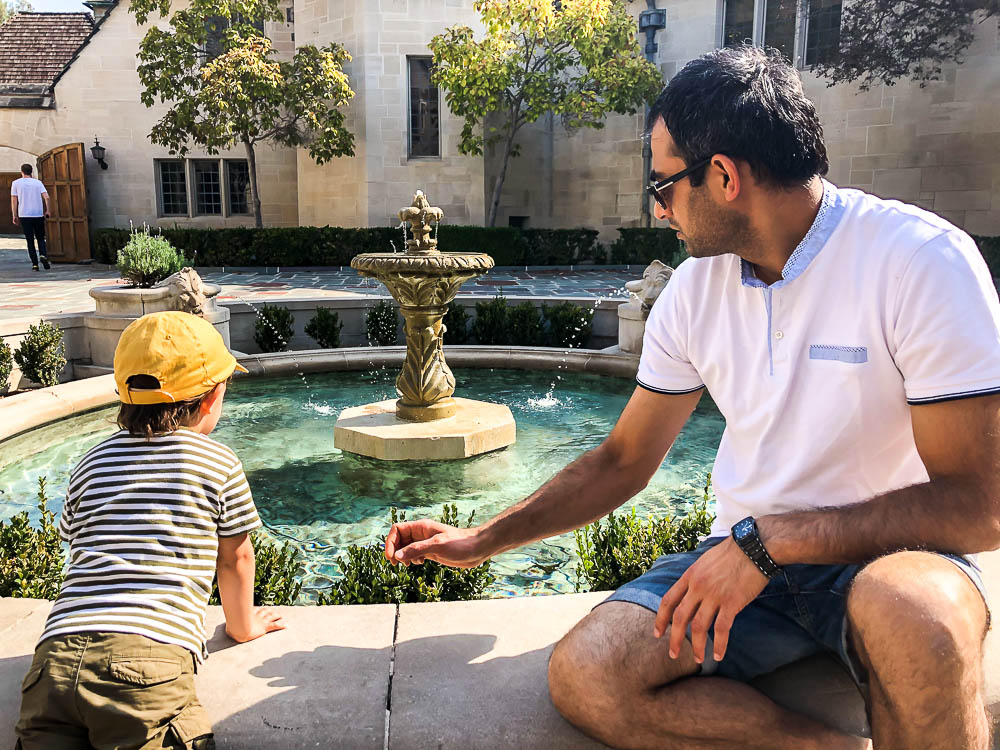 Visit Greystone Mansion
Greystone Mansion remains closed most of the time. Its doors get opened only for special events and guided tours. Nevertheless, many people around the world can claim that they virtually visited the famous Greystone Mansion. This became possible thanks to effort of perspicacious Hollywood. Greysone Mansion has been featured in many Hollywood classics and blockbusters including Spider-Man, the Holiday and Austin Powers.
Things to Know before Your Visit
There are a few things to know before a visit to Greystone Mansion. These simple guidelines help you enjoy this part of Beverly Hills without running into some unforeseen situations.
Greystone Mansion is located at 905 Loma Vista Drive, Beverly Hills, CA 90210.
The park is open daily 10 a.m. – 5 p.m. (Pacific Standard Time)
The park is open daily 10 a.m. – 6 p.m. (Daylight Savings Time)
Admission and parking are free
Public restrooms are available
Smoking, picnics and animals are not allowed
Photography requires a permit
Recommended Tours in Beverly Hills