Can you explore Dublin on foot and do all the best things the city has to offer without taking a bus or flagging down a taxi? As a person who asks this question a lot, I confirm, yes, you can.
Last updated: January 9, 2023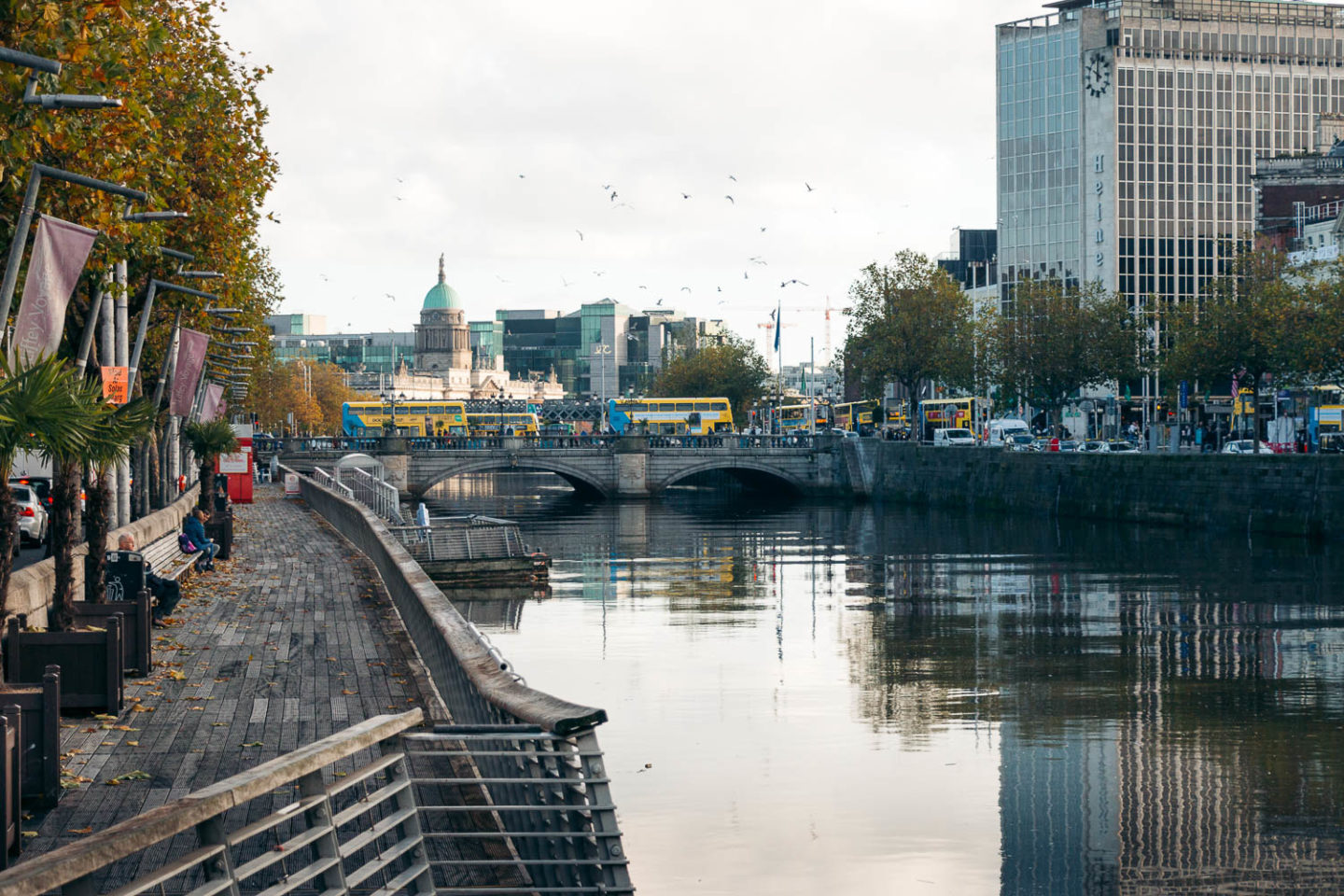 One of the smallest capital cities in Europe, Ireland's main city is very walkable. In truth, Dublin is a dream place if you want to see some of the major attractions, have fun, and do other unique things without shelling out for transportation. Moreover, some of the city's museums are free to visit. This alone allows you to save money for other interesting things you must do when in Dublin. With that being said, let's see what Dublin has in store for you.
THE TOP 16 THINGS TO DO IN DUBLIN
Top Things to Do in Dublin: Neighborhoods
1. Admire Famous Monuments on O'Connell Street
When exploring Dublin on foot, you can't avoid passing through O'Connell Street. Whether you look for a tourist office or a way to get to the Ha'penny Bridge, this place seems to always get on your radar.
But once you end up here, don't rush to do and explore other things on your Dublin itinerary. Instead slow down and admire the monuments on O'Connell Street. The most famous of them is the 150-meter tall Spire of Dublin. On top of that, O'Connell Street is home to statues of William Smith O'Brien, Sir John Grey, Jim Larkin, Daniel O'Connell, and a few others.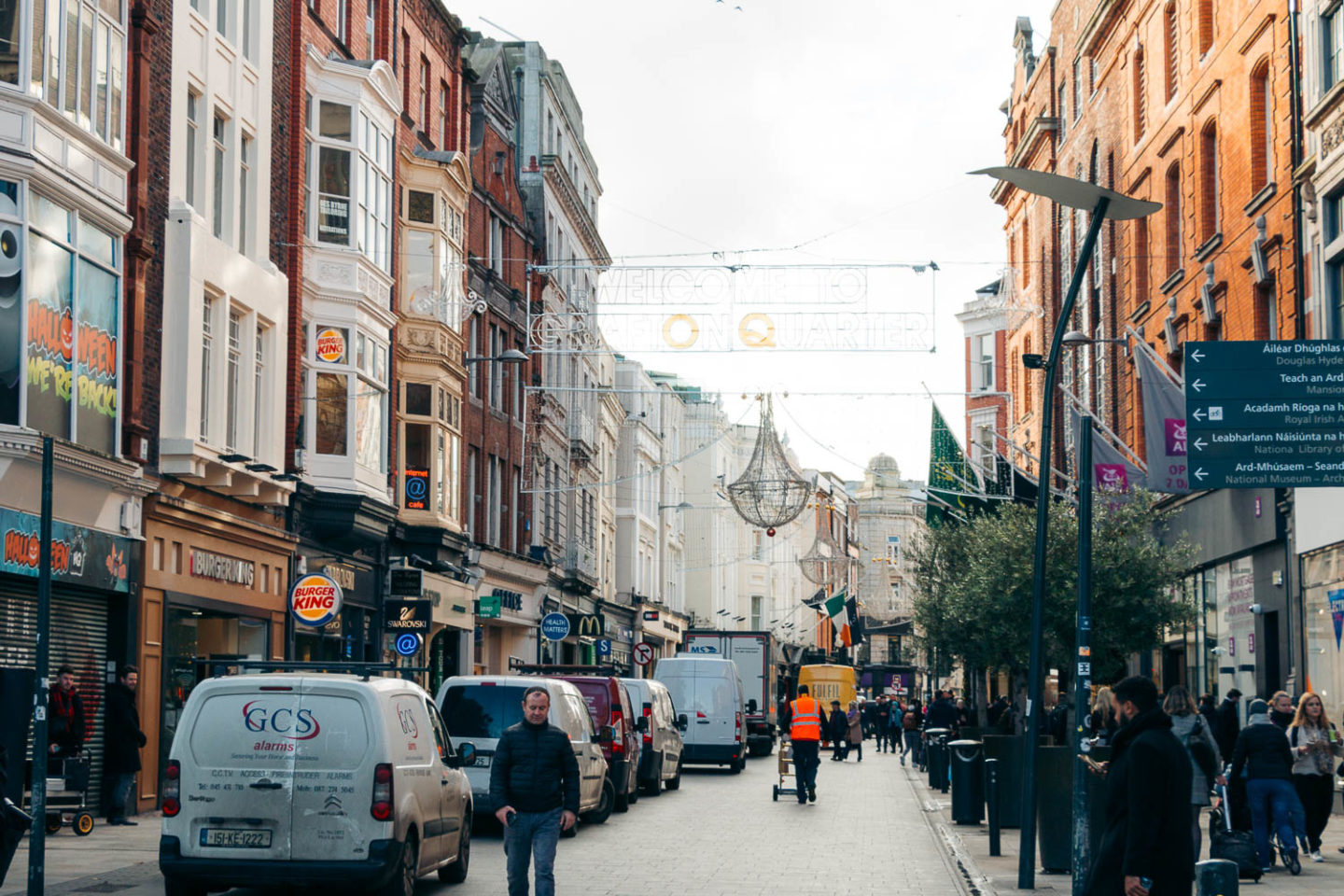 2. Walk across Ha'penny Bridge
Not the biggest or most beautiful bridge in the city, the Ha'penny Bridge has a symbolic meaning for every Dubliner. Needless to say, walking across the bridge is one of the must-do things in Dublin for the first-time visitors.
Known as the first pedestrian bridge to cross the Liffey River, the Ha'penny Bridge gave relief for the Dubliners who had to use not the most comfortable ferries before. To walk across the bridge, however, one had to pay a ha'penny, the exact price of the ferry ride.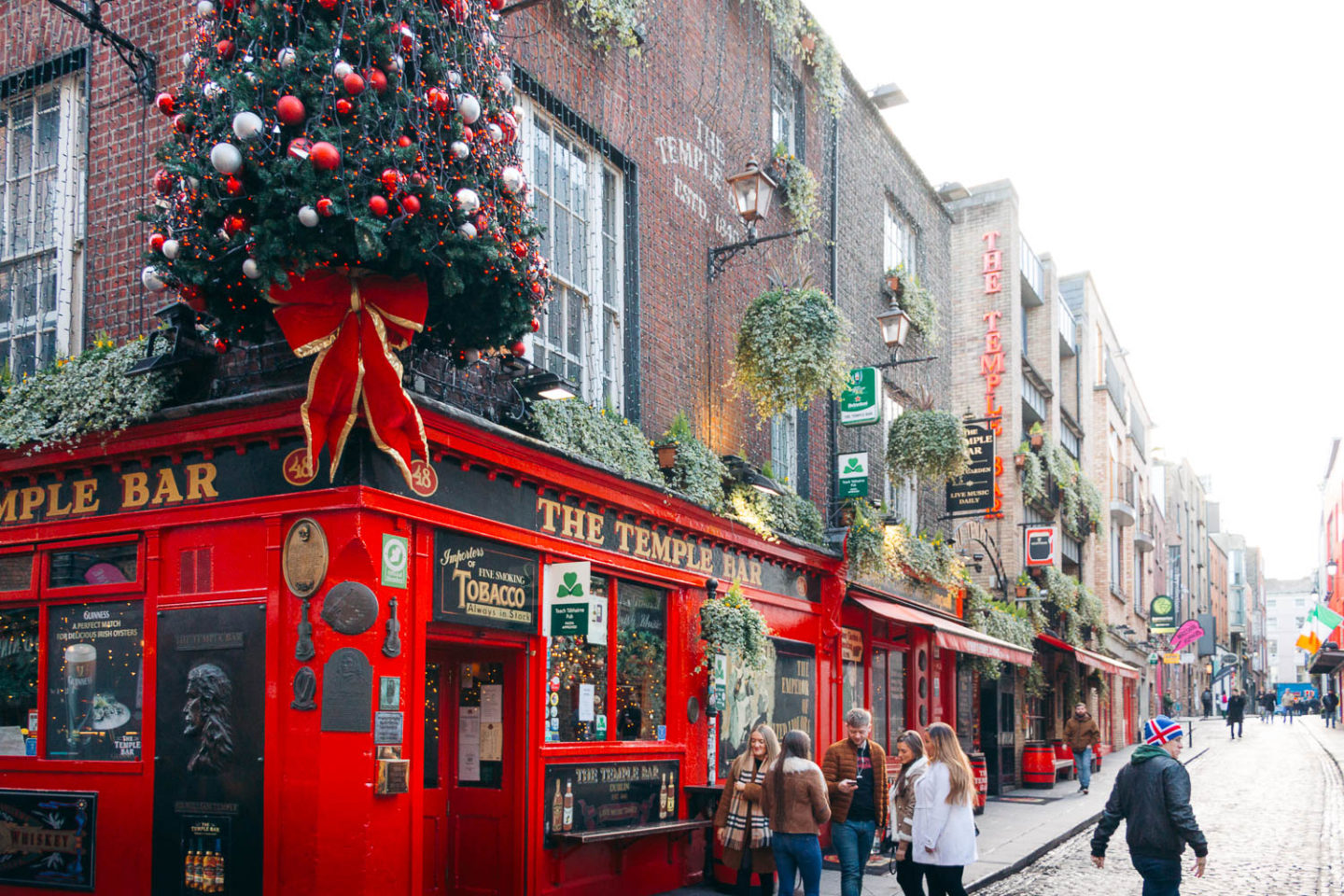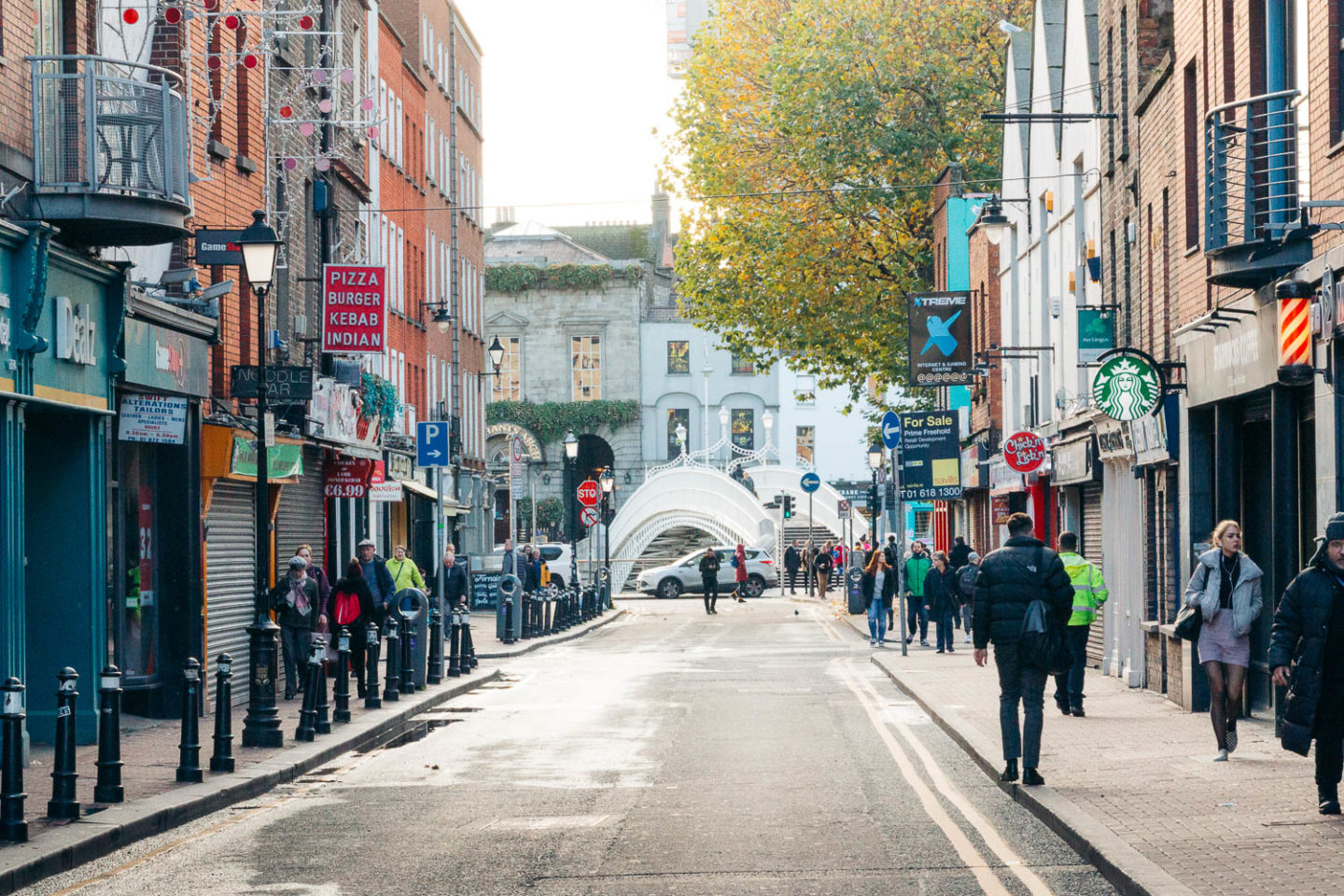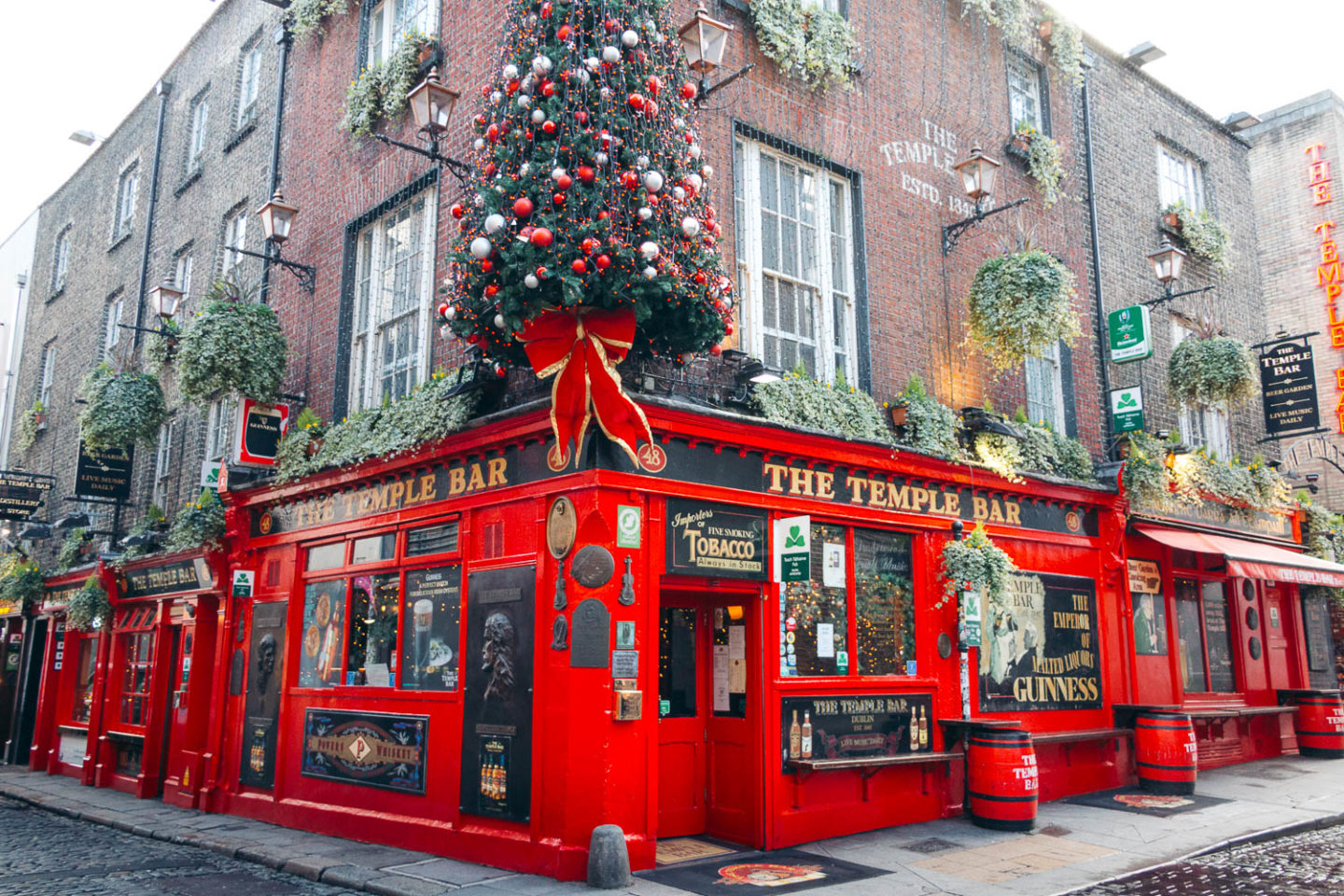 3. Wander through Temple Bar
Temple Bar is one of the busiest neighborhoods in Dublin. Filled with traditional Irish pubs, restaurants, gift shops, and tents of local craftsmen, the place always gathers big crowds.
Some claim that the best beer in Dublin is only in the Temple Bar area. Others prefer to wander through this neighborhood to further immerse in Irish culture. Whatever is the reason, make sure to add Temple Bar to your list of the best things to do in Dublin and visit it at least once.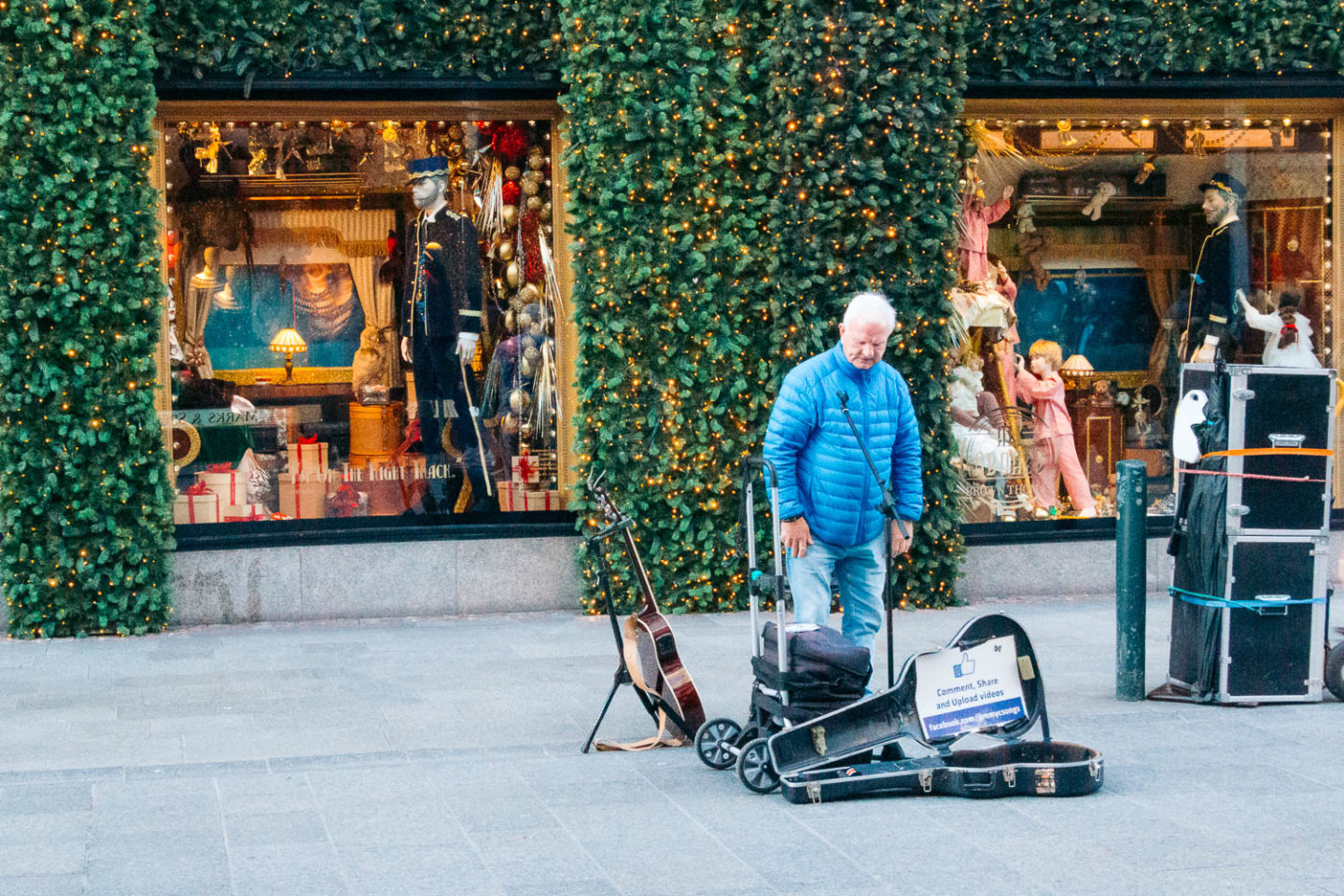 4. Listen to Buskers on Grafton Street
After visiting Temple Bar, go no farther than Grafton Street to dissolve the pub culture with street tunes. From traditional Irish music to pop and rock, get ready for amazing live entertainment and sometimes dancing.
5. Admire Georgian Architecture at Merrion Square South
Merrion Square is one of the largest Georgian squares in the city. Its development began in the 18th century with a sole purpose to encourage settlement of then undeveloped southern side. Today one of the best things to do in this part of Dublin is to admire its aristocratic Georgian townhouses. Furthermore, visitors can explore the Natural History Museum and the National Gallery located to the west of the square.
Top Things to Do in Dublin: Famous Landmarks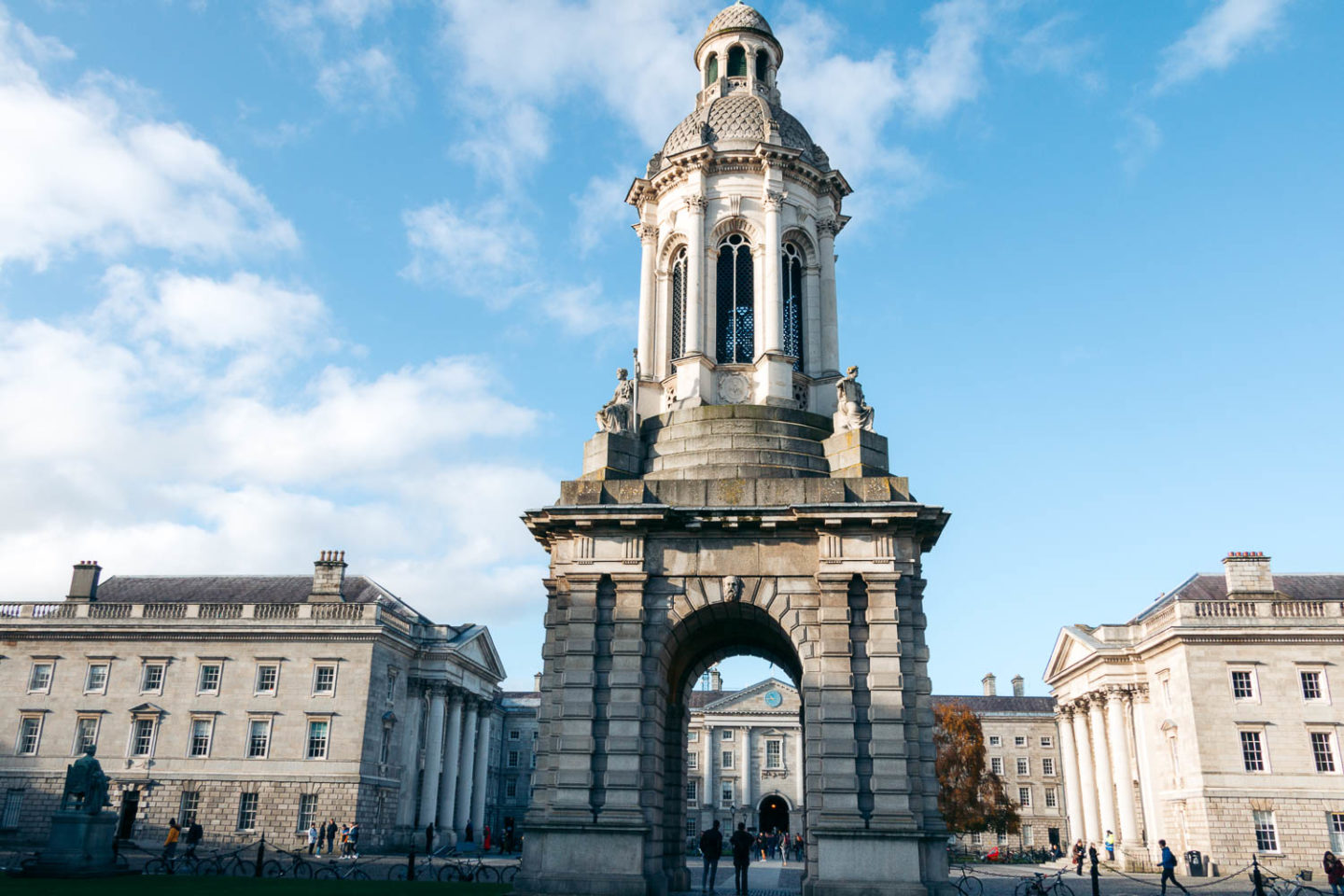 6. Visit Trinity College Library – Symbol of Dublin
I have a confession to make. As soon as I saw pictures of Trinity College Library, I got obsessed with this place. The library is located in one of the buildings of Trinity College, the Ireland's oldest university. The same building houses the ancient Book of Kells, another popular exhibition in the city.
The second floor, however, is what entices all book-loving visitors of Dublin. A long room with old books in oak bookcases, known as the Old Library, has become a symbol of what a library should look like. Even J.K. Rowling used it as an inspiration for Hogwarts in Harry Potter.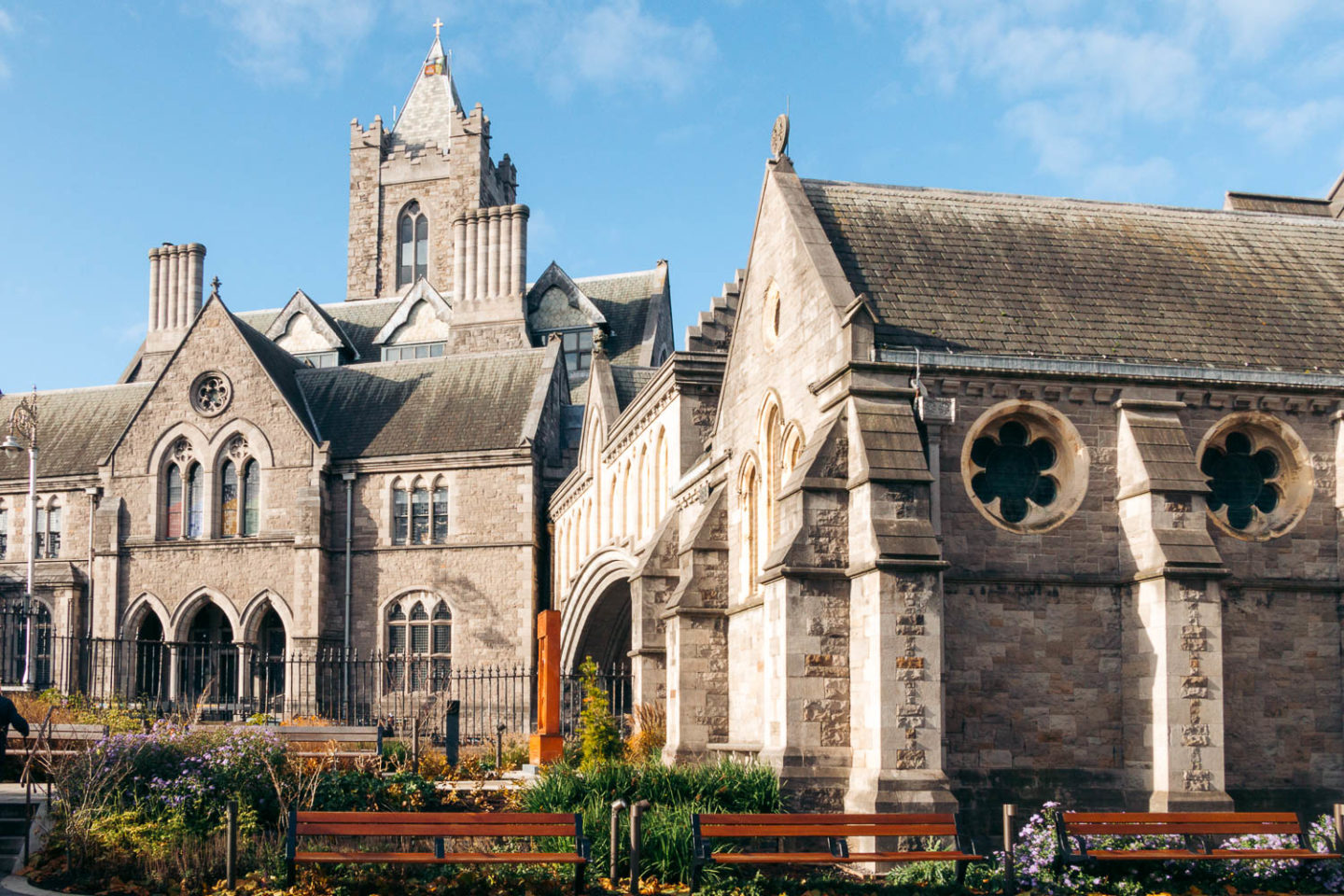 7. Explore Crypts of Christ Church Cathedral
Apart from the traditional Irish pubs and folk music, ancient cathedrals and churches create a distinguishing spirit of Dublin. As old as the city itself, they tell you a lot about the bygone times and the reign of the Vikings.
And when it comes to a mysterious side of the religious establishments, Christ Church Cathedral is unmatched. Magnificent in size and structure, the Cathedral further impresses with its labyrinth of crypts. These medieval treasures reflect customs and traditions along with religious and political systems of the past.
8. Enjoy Interior of St. Patrick's Cathedral
One of the oldest cathedrals in Ireland, St. Patrick's Cathedral is believed to host St. Patrick. Over 1500 years ago, the Apostle of Ireland himself baptized the first Christian converts here. The Cathedral is open daily and welcomes all visitors to pray and enjoy its impressive interior design.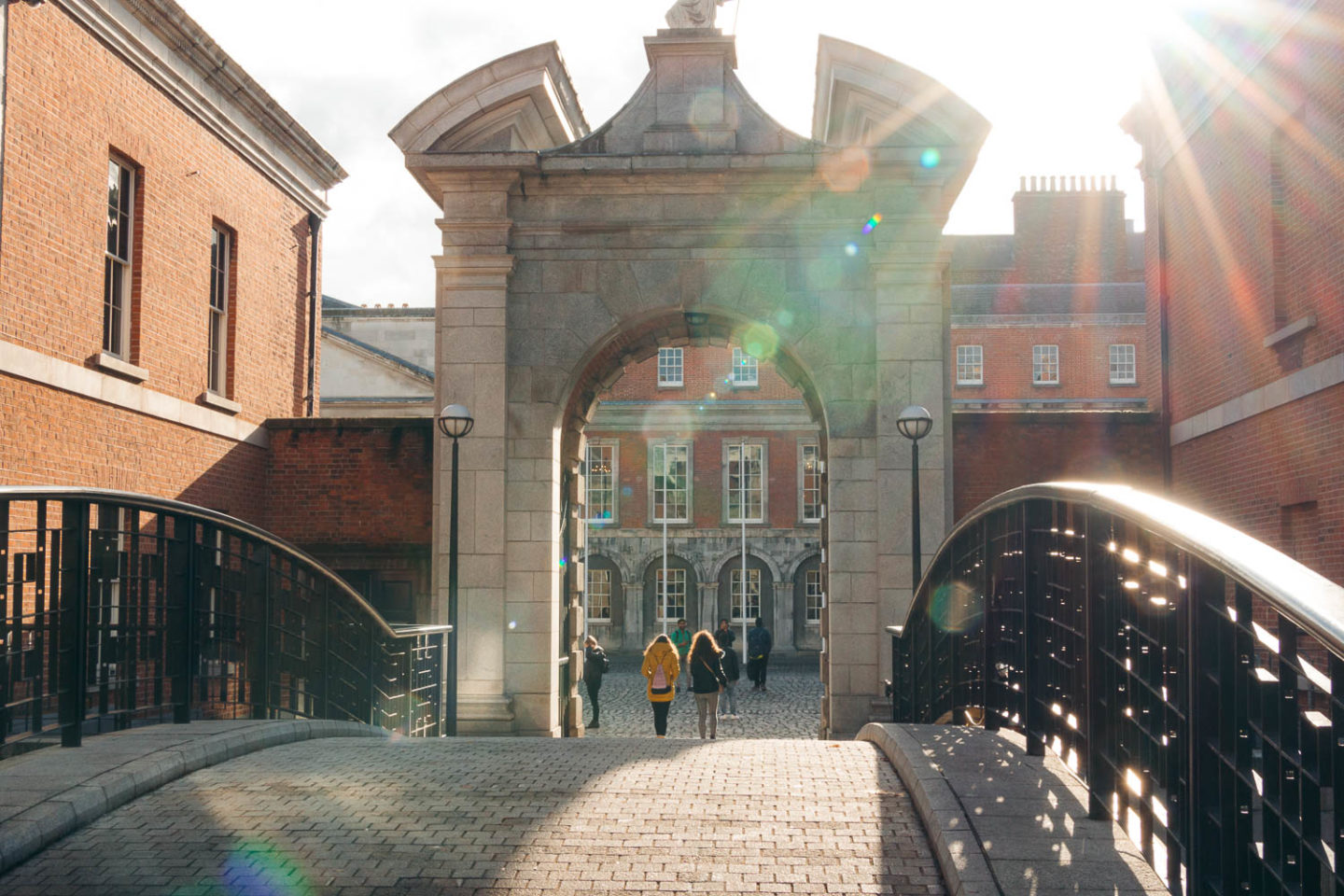 9. Tour Dublin Castle
Visiting Dublin Castle is one of the best things to do in Dublin if you desire to connect city's rich history with its contemporary politics. Built in the early 13th century, the structure was a part of a Viking settlement. In the early 20th century, it served as the seat of the British administration. Later Irish government took over Dublin Castle. Today it's a main Irish government institution and tourist attraction.
10. Take Kilmainham Gaol Tour
A Kilmainham Gaol tour is one of the most unusual places to visit in Dublin. Yet the former prison doesn't do well with sensitive people. The place gives you an in-depth look at its history and living conditions for people incarcerated here until 1924. Some of these prisoners were even executed in Kilmainham Goal.
Here are some of the tours I took or considered taking while exploring Dublin.
Top Things to Do in Dublin: Food and Drinks
11. Beer Tasting at Guinness Storehouse
No visit to Dublin is complete without touring its number one attraction – the Guinness Storehouse. This famous brewery tells the tales of Ireland's most famous beer. Moreover, you'll get a chance to visit all floors and see all levels of production of that perfect pint of beer. Meanwhile, don't forget to taste the popular stout during the tour as well as at a rooftop bar.
12. Taste Irish Whiskey at Jameson Distillery Bow St
The Guinness Storehouse might be the most popular, but certainly not the only place to taste some traditional Irish alcoholic beverages. For those who prefer hard liquor, visiting Jameson Distillery Bow St is one of the best things to do on a late afternoon in Dublin.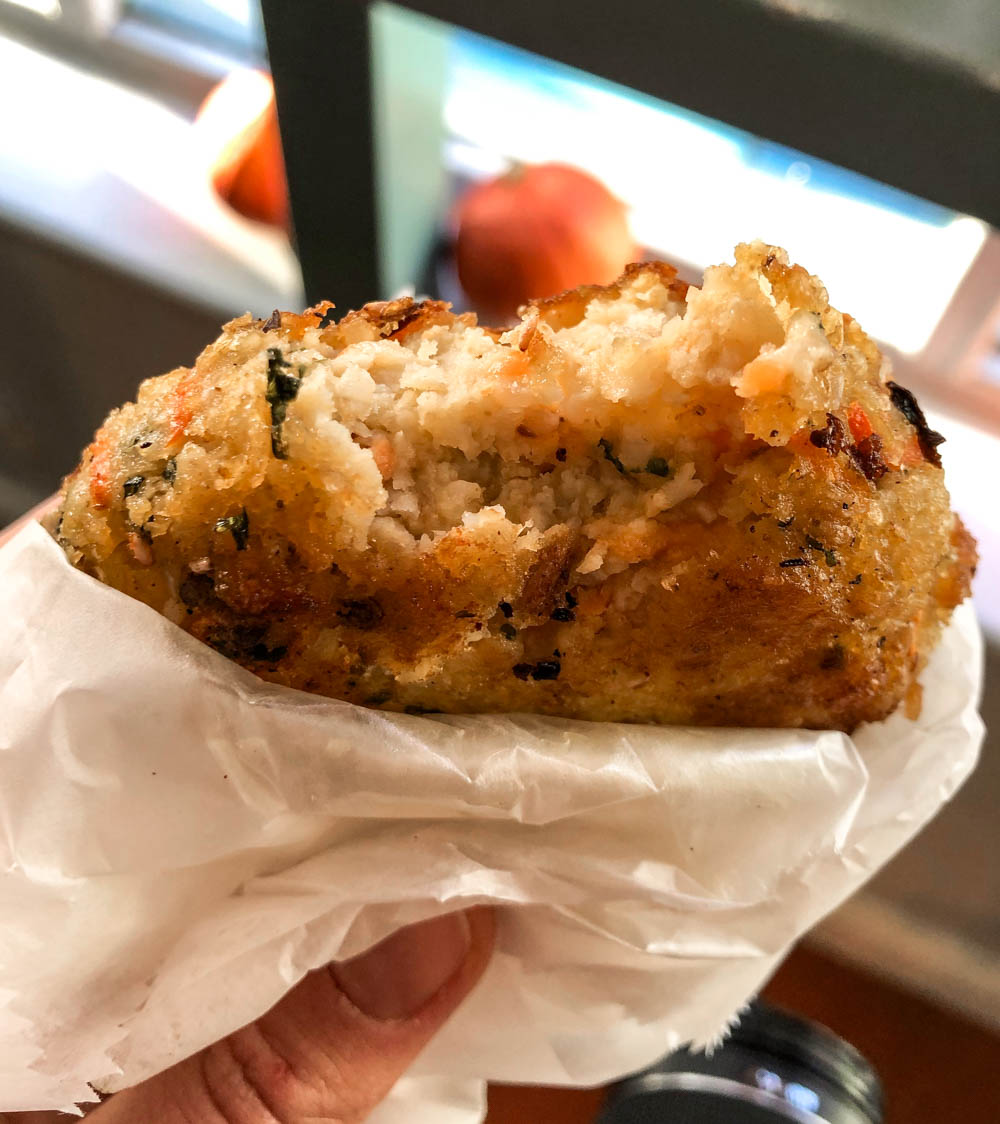 13. Eat Vegan at Blazing Salads
Irish cuisine is known for its hearty breakfasts. But hearty doesn't need to include all kinds of sausages, bacon, and eggs. In Dublin, even vegans can eat hearty meals all day long without a trace of meat or dairy products. My favorite place to indulge in Irish vegan food is Blazing Salads. Once you try their vegan soups, sweet potato shepherd pie, millet or buckwheat burgers, you'll want to come back again and again.
Top Things to Do in Dublin: Parks
14. Watch Wildlife in Phoenix Park
Would you expect to find the largest urban park in Europe in one of the smallest European capitals? Not really, right? And yet, Dublin is home to Phoenix Park, the largest European urban park. Furthermore, the place contains Dublin Zoo, the fourth oldest zoo in the world and the third most visited attraction in Ireland.
On top of that, set up as a royal deer hunting park in 1662, Phoenix Park still proudly presents its wild herd of deer. The animals run wild in the forest and occasionally show themselves to the visitors when crossing the road.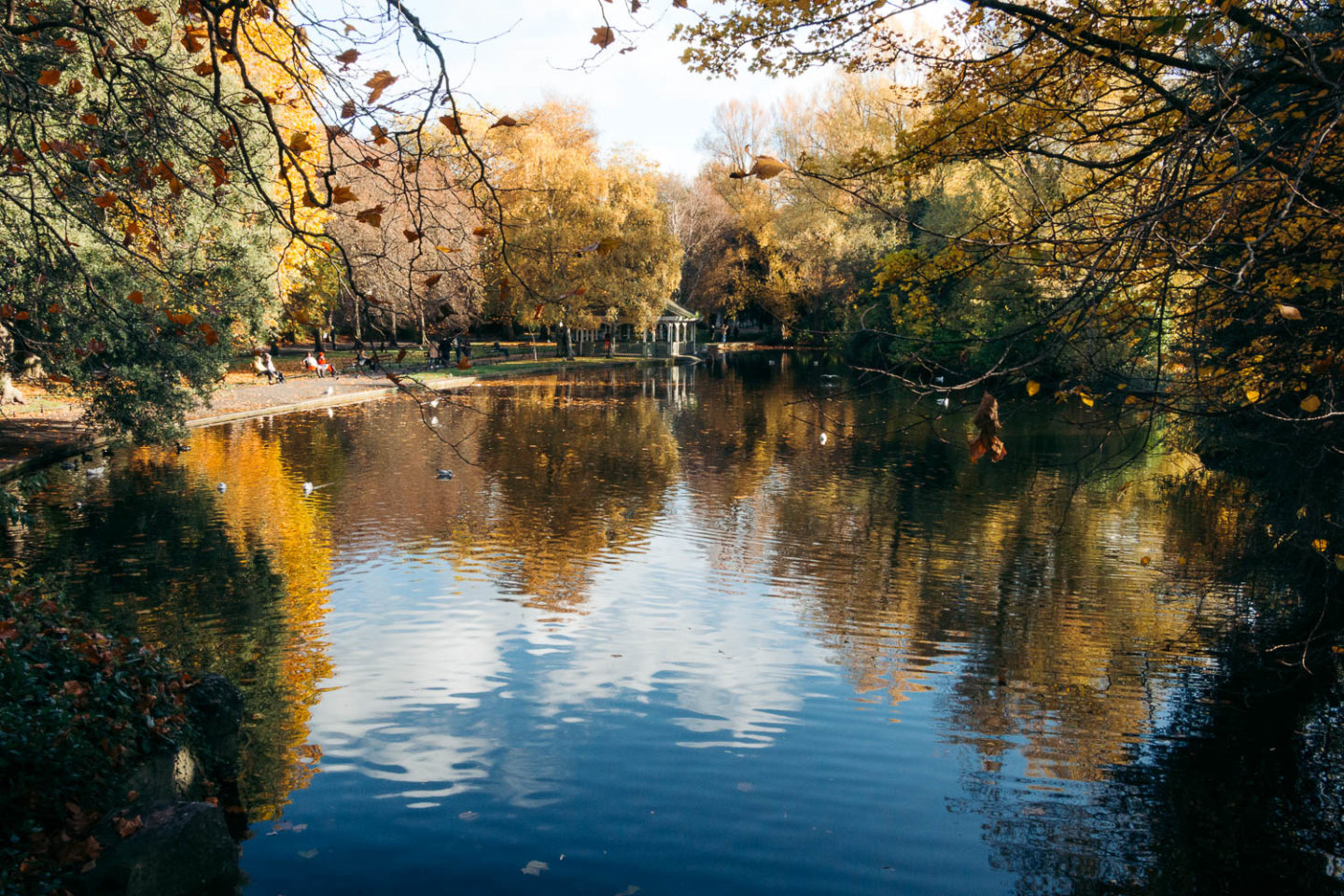 15. Take a Walk in St. Stephen's Green Park
Once the hustle and bustle of Dublin makes you want to look for a temporary refuge, head over to St. Stephen's Green. Located in the heart of the city, the park throws at you all of Ireland's forty shades of green (with some yellow tones in fall) and fresh air. Often, it's just a few minutes walk depending where you start from that separate you from a green oasis with a lake and plenty of benches to relax and read.
16. Seek Solitude in Iveagh Gardens
If St. Stephen's Green Park still seems too busy, seeking solitude in the Iveagh Gardens of Dublin is one of the best things to do next. With its beautiful fountain, rosarium, and significantly fewer people, it's a perfect place to end the day full of exploration.
Read More about Dublin and Ireland