Most of the time cold and severe, Alaska can be a perfect destinations to travel to all year round. There is not right or wrong time to embark on Alaskan adventures. The best time to travel to Alaska is simply a matter of preferences.
The best Time to Travel to Alaska
Alaska, also called the Last Frontier, is one of the biggest, yet less populated states in the US. Certainly, its cold winters and moderately warm summers might not look promising in the long run. However, visiting Alaska for a short time forever changes your travel game. With its glacier-capped mountains, vast fields, and incredible wildlife, Alaska entices all kinds of travelers.
However, to take the most out of your visit to Alaska, you need to choose the best time to travel to the 49th state. On that note, the right time to travel to Alaska for one person not always aligns with the best time for the next one. It solely depends on one's plans and priorities. Thus, let your preferences determine what is the best time for you to travel to Alaska.
WHAT IS THE BEST TIME TO TRAVEL TO ALASKA: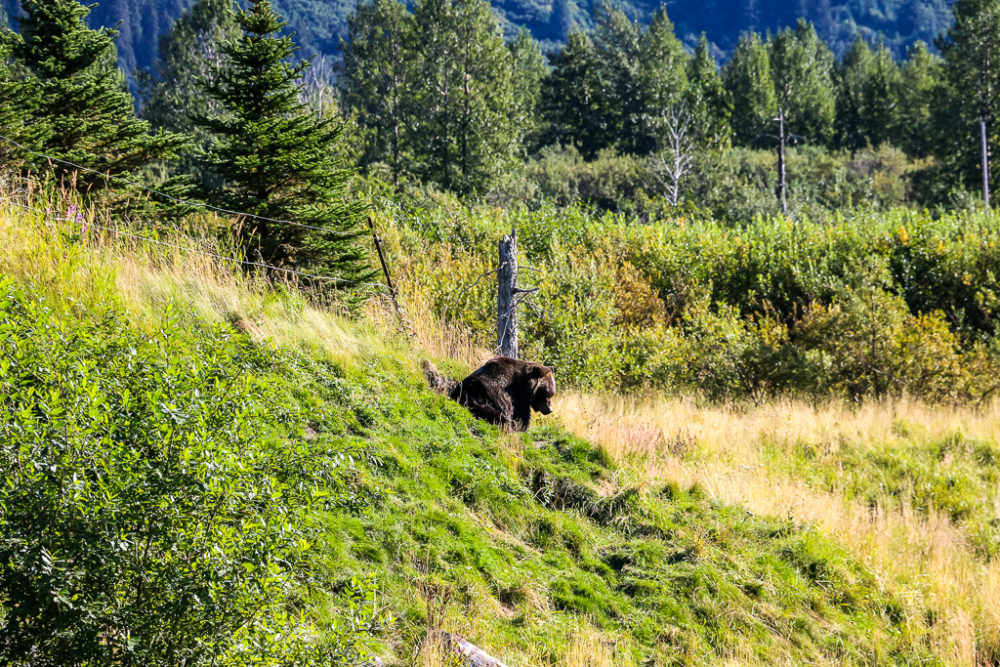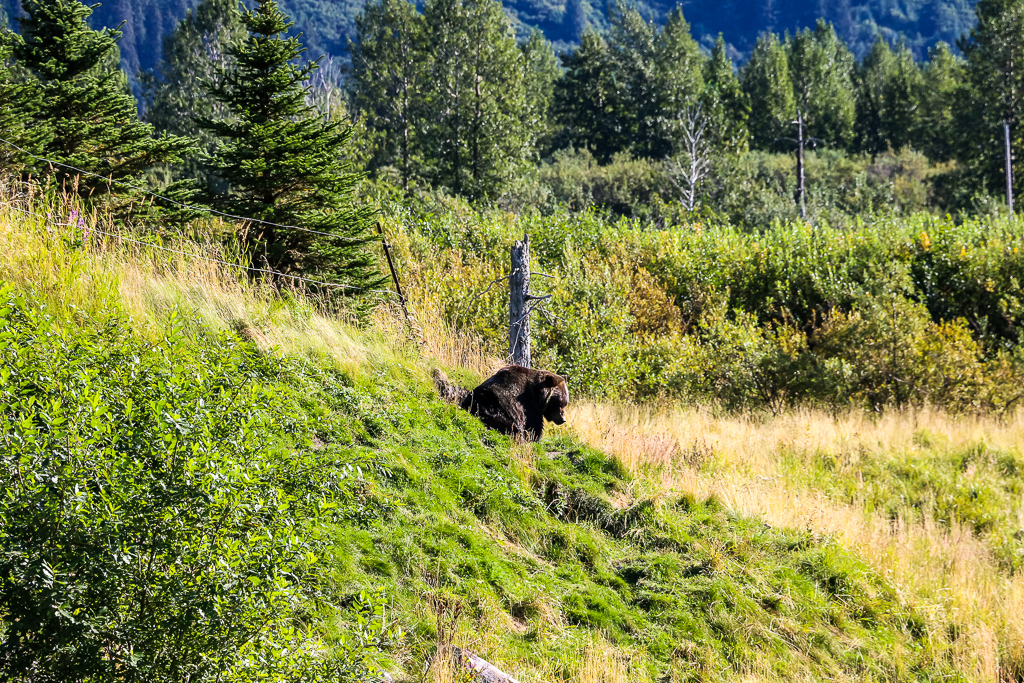 March to May
Spring takes the baton of the best time of the year to travel to Alaska. While arrows on thermometers still gravitate toward the bottom, Alaska slowly begins to wake up. And so is wildlife in the state. More and more mountain goats and brown and black bears get out of their winter shelters and roam Alaska looking for food. Different kinds of birds don't wait long to spread their wings and fly over their home state once again. This awakening of birds and animals makes spring the best time to travel to Alaska for all wildlife enthusiasts.
In addition, springs in Alaska also marks the beginning of herring migration. It, in its turn, brings marine mammals back to the deep waters of Alaska. You can expect to see stellar sea lions, orcas, and humpback whales here. And with the return of the marine mammals along with warmer weather ship cruises start to pick up their speed. Usually small ship cruises begin as early as mid-March. They reach their peak in mid-April and run until mid-September. Therefore, traveling to Alaska during the early shoulder season guarantees lower prices, good deals, and absence of crowds.
Moreover, spring is the best time to see the Northern Lights in Alaska. Normally, these natural phenomena are active between September and April. However, their highest activity typically fall on March.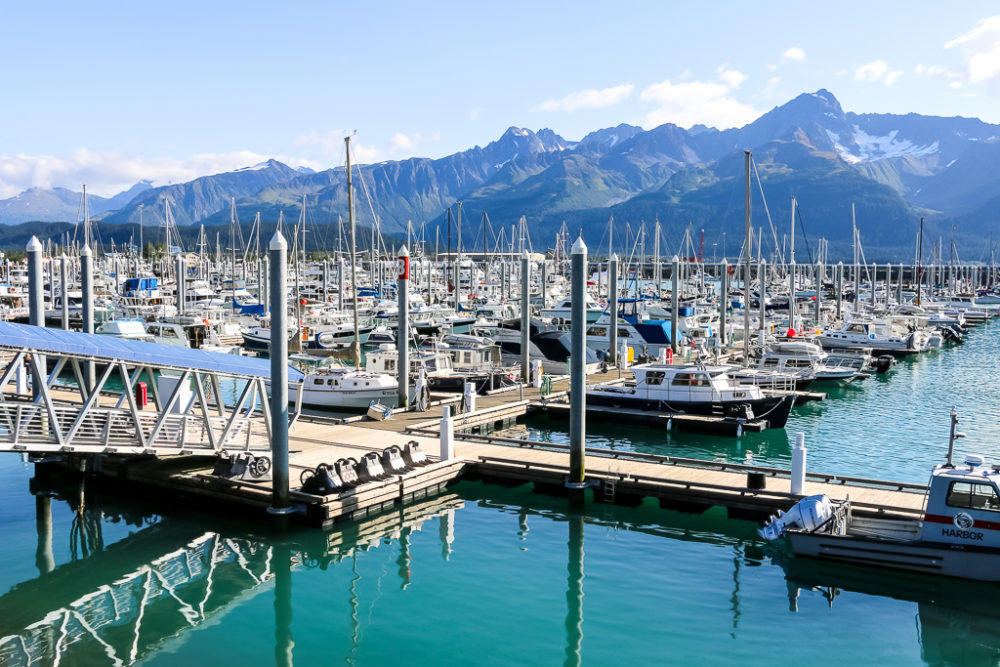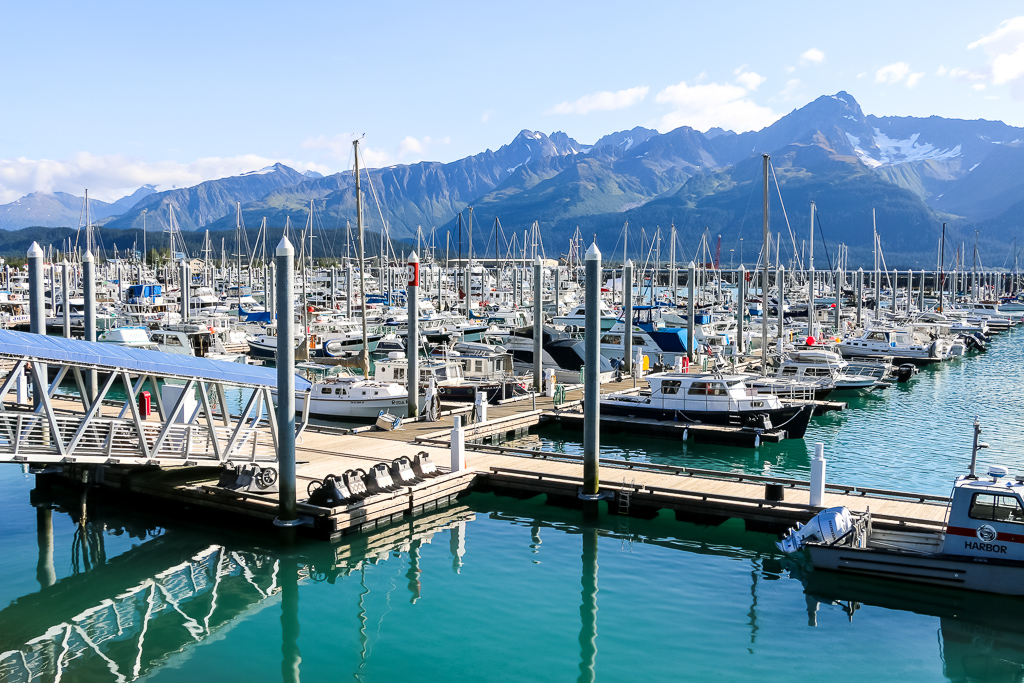 June to September
Early summer marks the beginning of tourist season in Alaska. Warm summer months might not the best time to travel to Alaska on a budget. On the other hand, you get greater options when it comes to choosing different types of ship cruises. Some of the most popular cruise adventures include Kenai Fjords National Park, Prince William Sound, Kodiak Island, and Katmai National Park.
Apart from exploring the greater sea area, a visit to Alaska in summer allows you to take land trips. Nature and wilderness enthusiasts can't really think of the better time to travel to all eight national parks in Alaska. Summer also encourages you to ride the Alaska Railroad to the remote areas and enjoy the stunning beauty of this state along the way. Watching wildlife is still one of the popular activities in Alaska during this time of the year.
While Alaska's summer provides better weather and greater opportunities to explore the state, it also attracts more visitors. Therefore, you can expect more crowds and practically no good deals.
Things on financial side of your travel to Alaska start looking a bit better in August. While you can still enjoy warmer and longer days, rains become a regular thing during this time. In fact, you can consider yourself an expert in choosing the best time to travel to Alaska if it doesn't rain during your visit in August. (I'm not sure about calling ourselves experts, but we were blessed not to have a single rain drop during our visit.)
Come September, and you once again rip all the benefit of Alaska's shoulder season. You can still enjoy almost all summer activities in Alaska, but with fewer crowds and more frequent special offers. On top of that, you get to experience bountiful fall colors that seize Alaska during this time.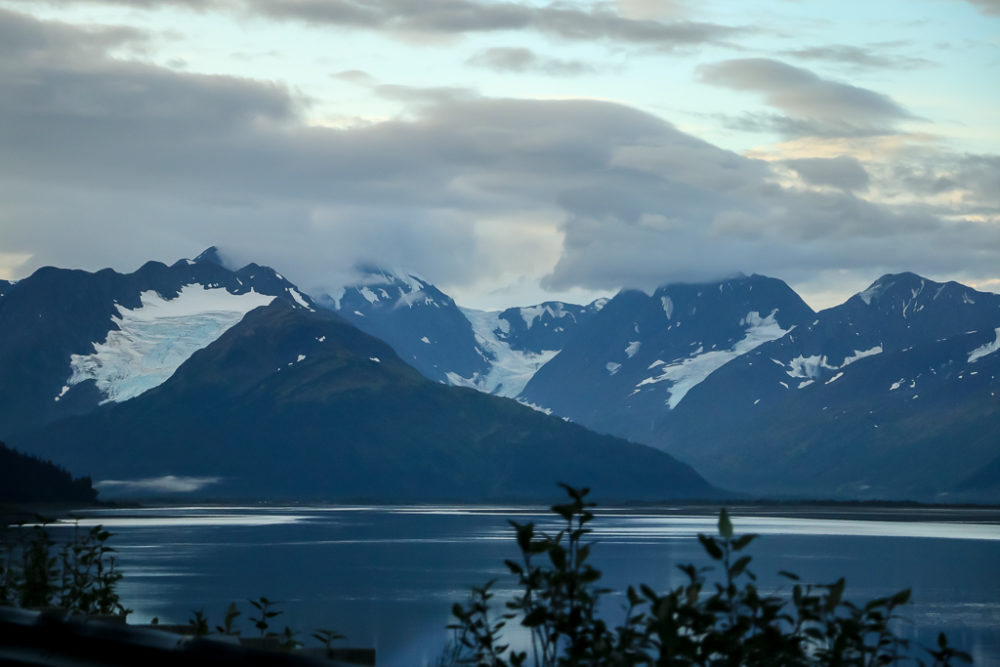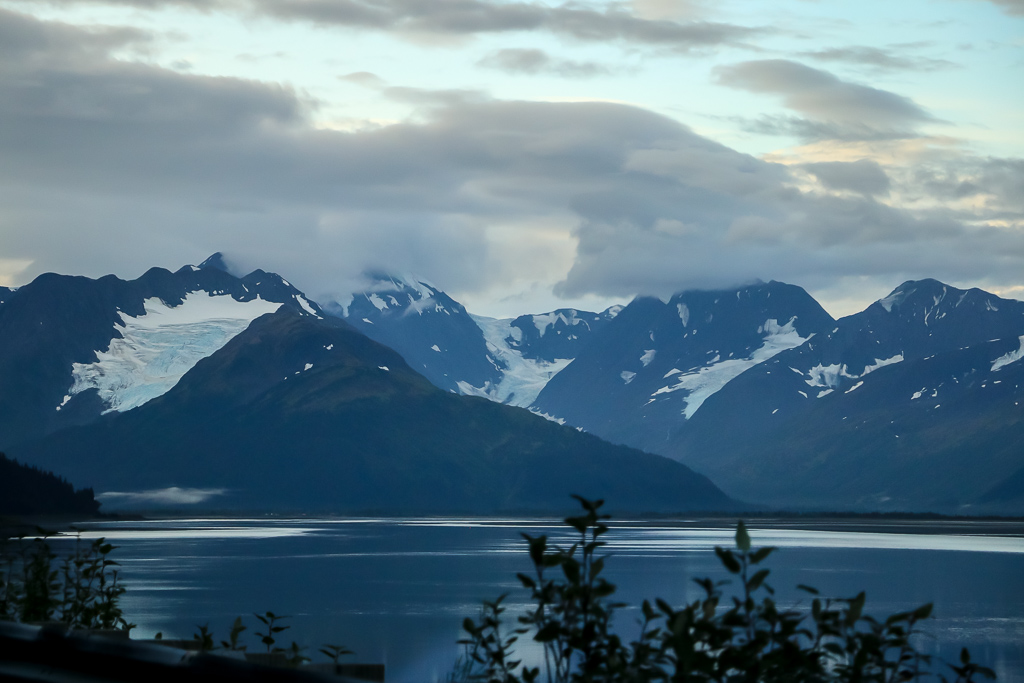 October to November
The time from October to November has never been considered perfect to travel to Alaska. With the end of summer many activities such as ship cruises and long hiking fade away. The wildlife is also not at its height, getting ready to long and cold Alaska's winter. And while sporadic snow doesn't provide for winter sports, you can still hit some hiking trails and enjoy Alaska at much slower pace. Also take advantage of longer evenings and enjoy local food and nightlife. Other popular activities to make the best out of your time in Alaska include taking short glacier and wildlife cruises. Some of the small ship cruises still operate in late fall. But they are not as popular and widely available like in spring or summer.
Additionally, as some of your choices get more limited at this time of the year, they open doors for other activities. Thus, if Fairbanks wasn't on your Alaska bucket list before, it's a perfect time to change it. Depending on the place where you stay in Alaska, take a local flight or ride a train to the city to see the Northern Lights.
One the bright side, late fall is considered the best time to travel to Alaska on a strict budget. Moreover, there is almost no crowds.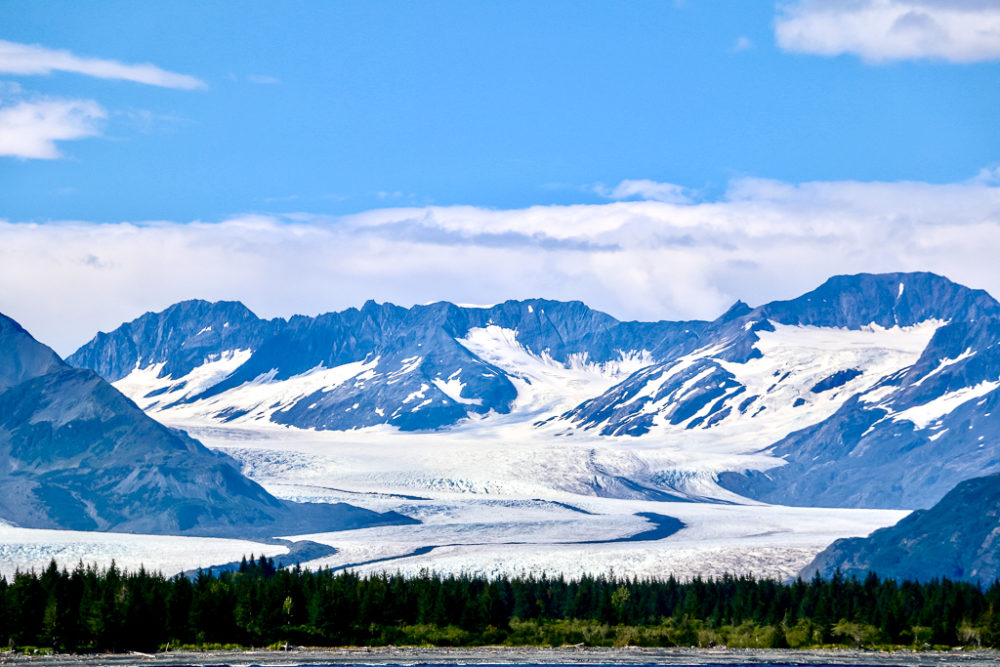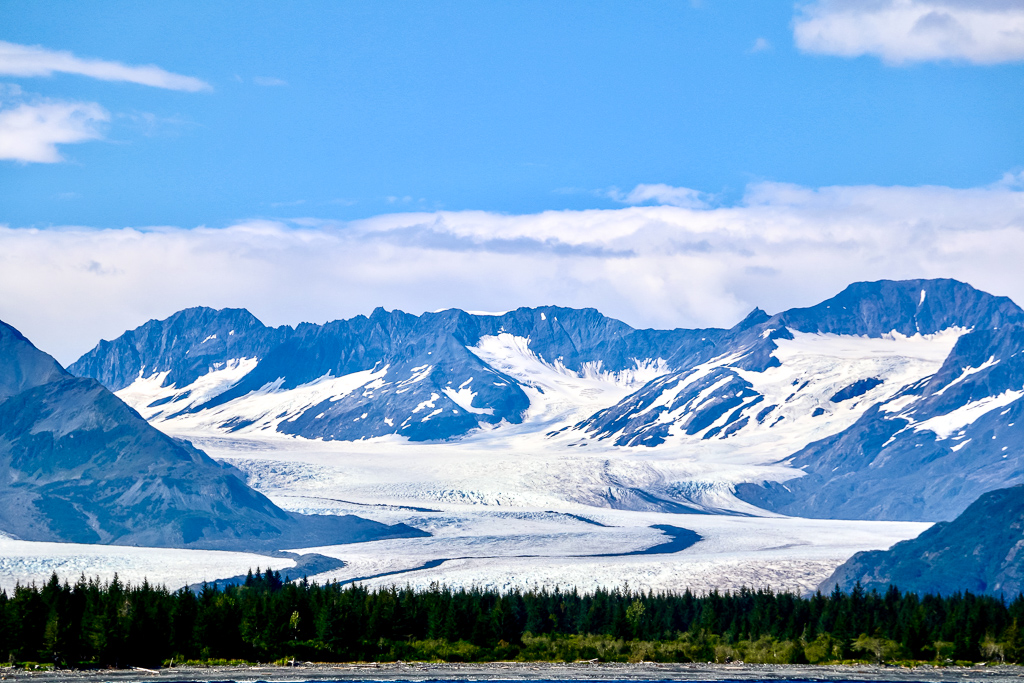 December to February
In December cities in Alaska especially Anchorage and Fairbanks get a new influx of energy. Days get filled with festivals, bazaars, and winter outdoor activities. Enticing only in the first month of the winter season, Christmas celebration unfortunately doesn't last forever. However, the great outdoors hold firm grasp of locals and visitors until March, in some parts even longer.
With that, the season from December to February is a great time to travel to Alaska to test your athleticism in skiing, snowmobiling, and hiking. Besides the conventional winter activities, riding a sled pulled by huskies attracts even more travelers to Alaska during this cold season. Needless to say, Alaskans know exactly how to do dog mushing better than anybody else. It's Alaska's official state sport, after all!
During this time you can still visit most road accessible glaciers. Exit Glacier in Kenai Fjords National Park is a good place to start. Surprisingly, some of the glaciers like Portage Glacier in Turnagain Arm become easier to reach once their lakes freeze solid.
Last but not least, the time from December to February almost certainly promises to amaze you with magic of the Northern Lights.
While winters are fairy cold, and winter days are the shortest, many outdoor lovers find it the best time to travel to Alaska. Influx of winter visitors is at its highest in February.
Read more
Shop our Travel Photography Essentials