San Diego doesn't reveal its hidden gems easily. It takes time and determination to go off the beaten path to find these city jewels. But once you succeed, you can't get enough of the beautiful hidden gems in San Diego.
Off the Beaten Path: Tot 5 Hidden Gems in San Diego, California
We've been to San Diego before and visited some of its most popular attractions. Despite swirling crowds, each and every of these places surprises with something new every time you go there. The tourist destinations are indeed alluring. But what can you expect from the hidden gems in San Diego? It doesn't take long to find out. Without further ado, let's get off the beaten path and explore the top five hidden gems in San Diego.
HERE ARE THE 5 BEST HIDDEN GEMS IN SAN DIEGO:
1. Sunny Jim's Sea Cave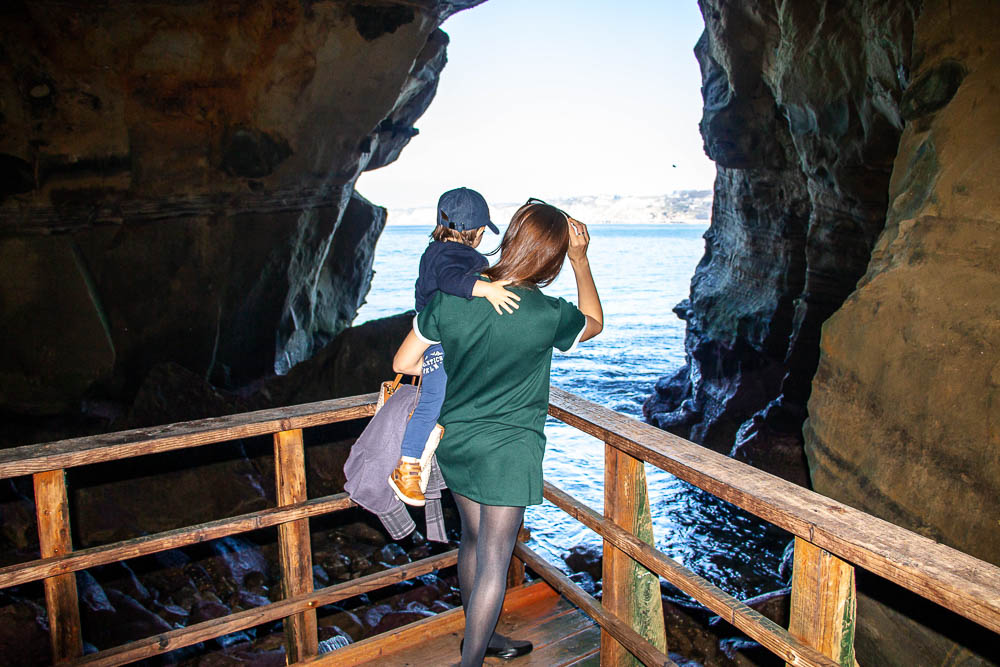 La Jolla, CA 92037
You don't know about the existence of Sunny Jim's Sea Cave unless somebody tell you about it. Even not all locals know about it, moreover how to get here. Unlike other hidden gems in San Diego, Sunny Jim's Sea Cave can be reached only through a man-made tunnel. The entrance to the tunnel with its 145 steps is located inside the Cave Store on La Jolla's oceanfront Coast Blvd. The sea cave is open daily. It welcomes the visitors who can walk up and down the stair for a small price of five dollars.
2. Children's Pool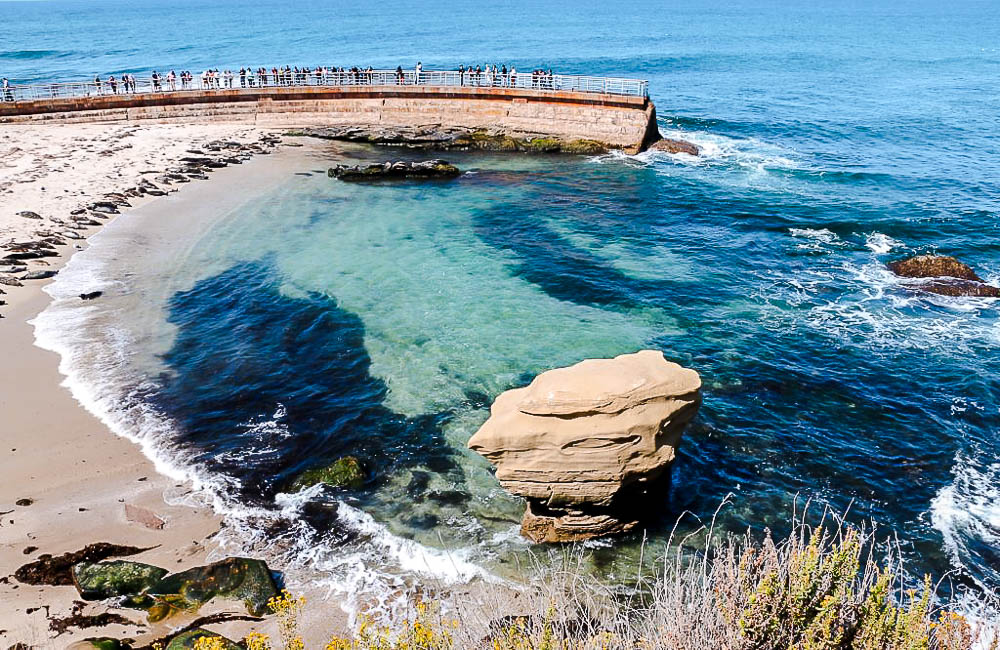 The pride jewel of San Diego, La Jolla is not short of the secret places. A ten-minutes walk from Sunny Jim's Sea Cave takes you to the next gem in the city. Known as Children's Pool, this small beach has become a favorite spot of local seals and occasional sea lions. Protected by a seawall, Children's Pool provides enough warmth and safety for the mammals to bask in the sun all year round.
3. Ellen Browning Scripps Memorial Pier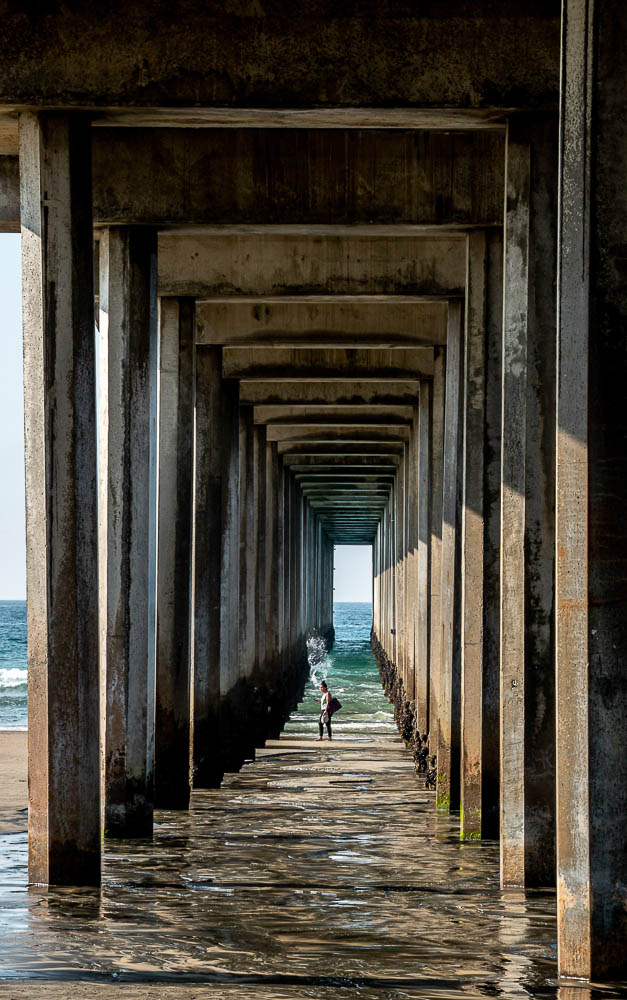 8650 Kennel Way, La Jolla, CA 92037
It might sound strange to add the Scripps Pier, one of the world's largest working piers, to the list of the hidden gems in San Diego. The pier is a part of the Scripps Institute of Oceanography and is usually closed to the public. But the beach under the huge structure is what makes it irresistible. Moreover, head to this San Diego's gem early in the morning or at sunset for perfect shots approved even by Instagram.
4. Spruce Street Suspension Bridge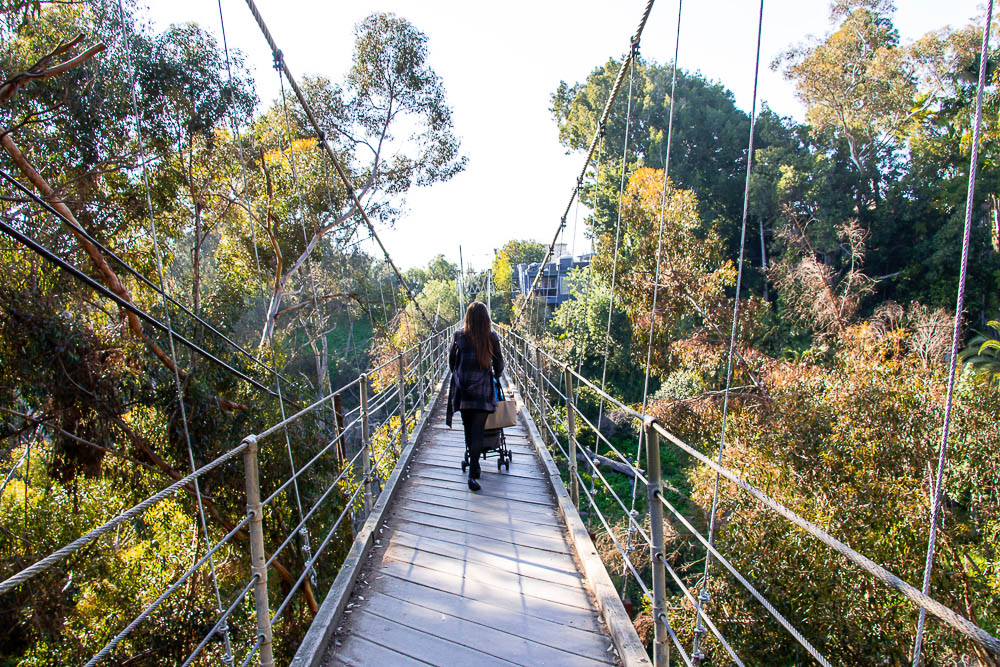 W Spruce St, San Diego, CA 92103
San Diego is famous for beautiful beaches and perfect weather all year long. The last thing you'd expect from the city is to offer you an opportunity to battle your fear of heights. And yet this it exactly what San Diego intends to do by inviting you to take a walk on its suspension bridge. The pedestrian Spruce Street Suspension Bridge was built in 1912. Its main purpose was to connect the neighborhood located on the opposite sides of Kate Sessions Canyon. Today it's a fun activity for those who are on good terms with the height.
5. Harper's Topiary Garden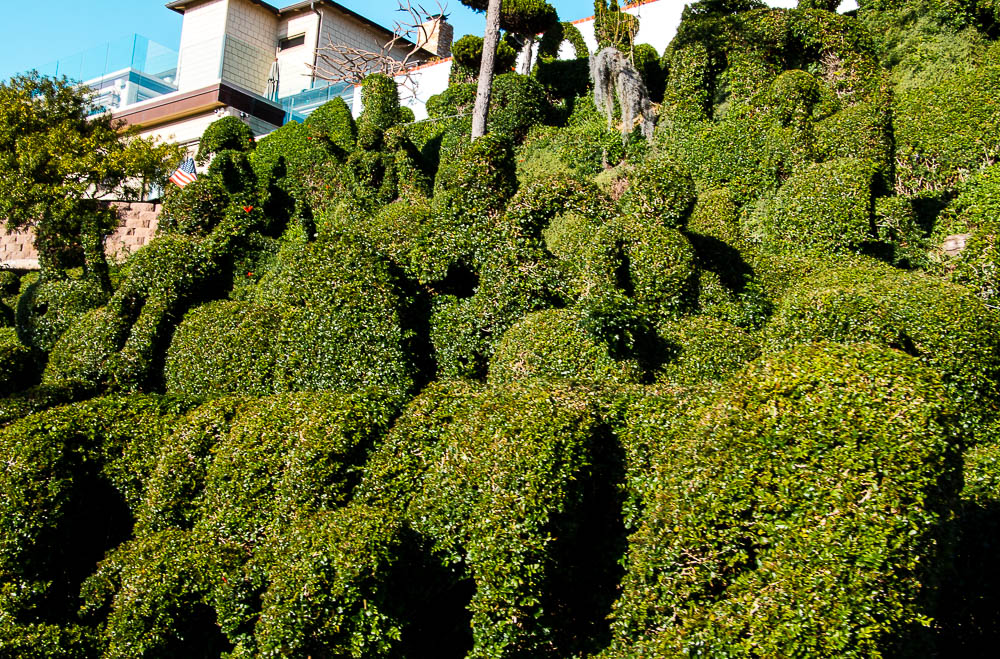 3549 Union St, San Diego, CA 92103
If you need an inspiration for your lawn, look for further than Harper's Topiary Garden. Located in Mission Hills in the suburbs of San Diego, this private hidden gem shows that even boring ornamental shrubs can be interesting. It's especially true when they grow in different shapes such as pyramids, animals, a surfer, and even a dinosaur.
Read more