Shopping in Solvang is a full-day activity. What starts as shopping for souvenirs, quickly turns into an exciting journey through the best shops and stores Solvang has to offer.
Last updated: March 19, 2022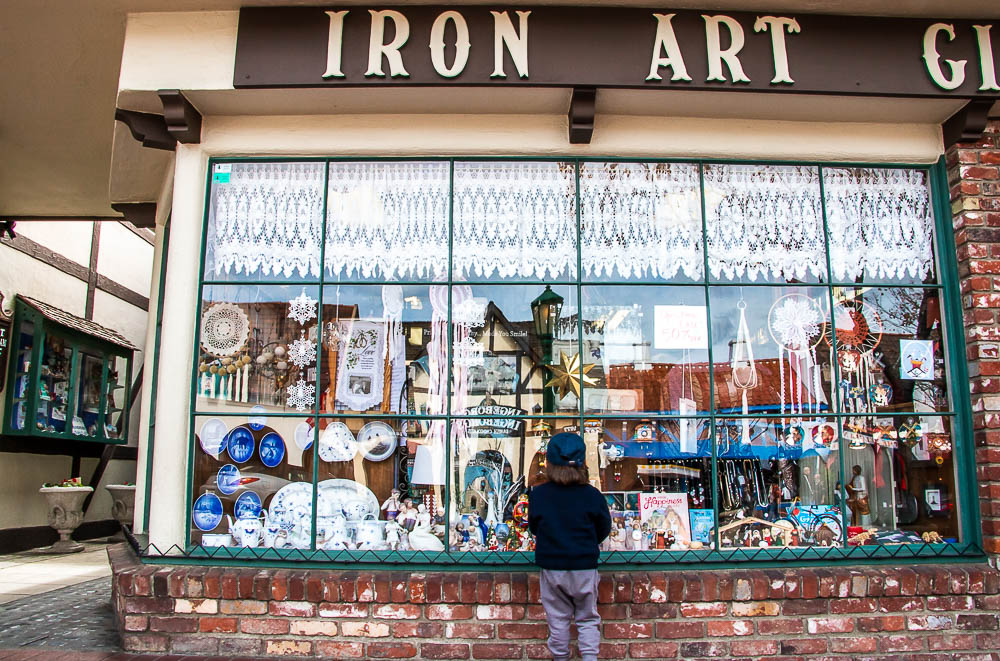 The Ultimate Guide to Shopping in Solvang, California
Before even thinking of visiting Solvang, you expect to find a place that completely differs from the majority of other small towns in Southern California. Known as the Danish Village of Solvang, the place impresses with its European vibe and Scandinavian architecture.
Moreover, thriving off of constant influx of tourists, Solvang ensures the best shopping experience possible. With more than 150 unique shops focusing on high-end goods and impeccable services, the City of Solvang takes your shopping to a whole new level. Let's take a look at this side of the town using this ultimate guide to shopping in Solvang.
THE ULTIMATE GUIDE TO SHOPPING IN THE DANISH VILLAGE OF SOLVANG
Book Shopping in Solvang
The small, yet beautiful City of Solvang is proud of its Danish heritage. Every building in the town incorporates the Scandinavian architectural style. There is no shortage of Danish traditional dishes, authentic clothes, and even old-fashioned wooden shoes.
Furthermore, as a real offspring of its European parent, Solvang honors Hans Christian Andersen, a Danish author best remembered for his fairy tales. And while selling the popular Andersen's stories, the City of Solvang takes you virtually to Europe and ensures equally flawless book shopping experience.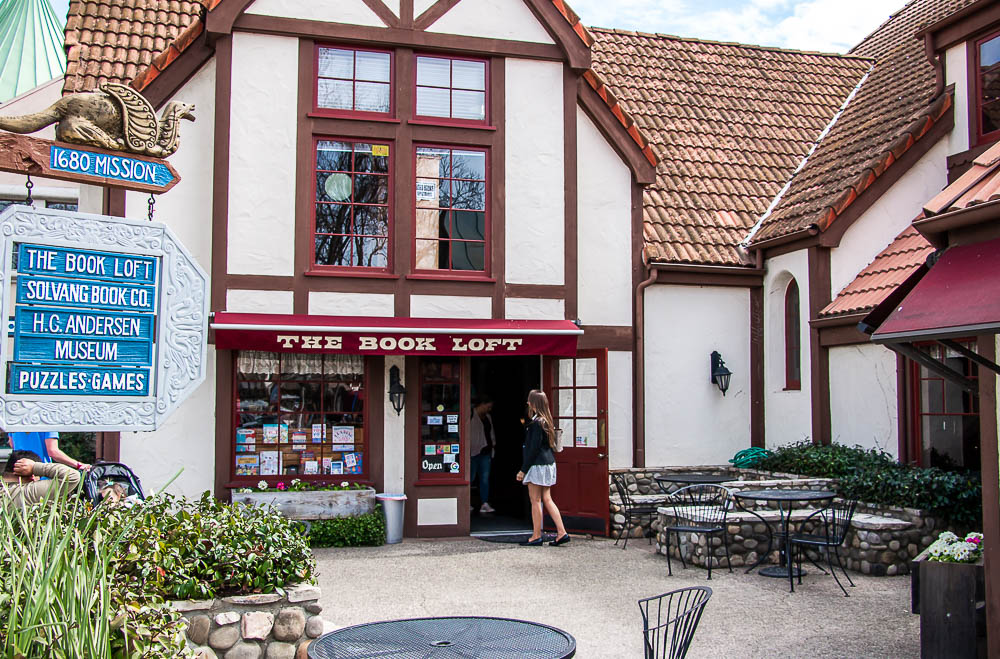 The Book Loft
1680 Mission Dr, Solvan, CA 93463
Looking for a rare book? The Book Loft is here to help you. This full-service bookstore sells new and used books. Moreover, its helpful staff is willing to wrap your book at no charge. Just make sure to mention that it's a gift.
Your shopping experience at the Book Loft in Solvang doesn't end on it. The second floor of the bookstore features the Hans Christian Andersen Museum where you can find exhibits and books written by the famous Dane.
The Mystic Merchant
1638 Copenhagen Dr, Solvang, CA 93463
The Mystic Merchant is another great store in Solvang to go book shopping. However, as the name suggest, the Mystic Merchant doesn't specialize in selling only books. Along with your next read, candles, incenses, oracle decks, and tapestries often end up going into your shopping bag here.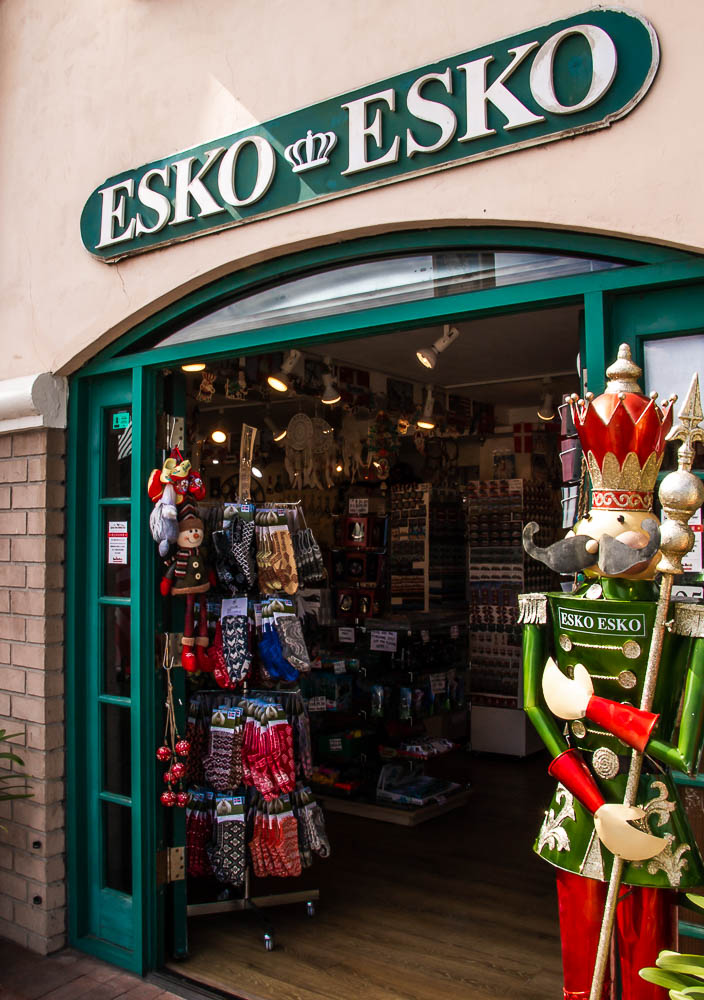 Apparel Shopping in Solvang
Esko Esko
485 Alisal Rd, Solvang, CA 93463
It's hard to pick one shopping category for Esko Esko in downtown Solvang. Open 7 days a week, the store offers local and international products. You can find anything from rugs, clothes, accessories, jewelry, and souvenirs when shopping here.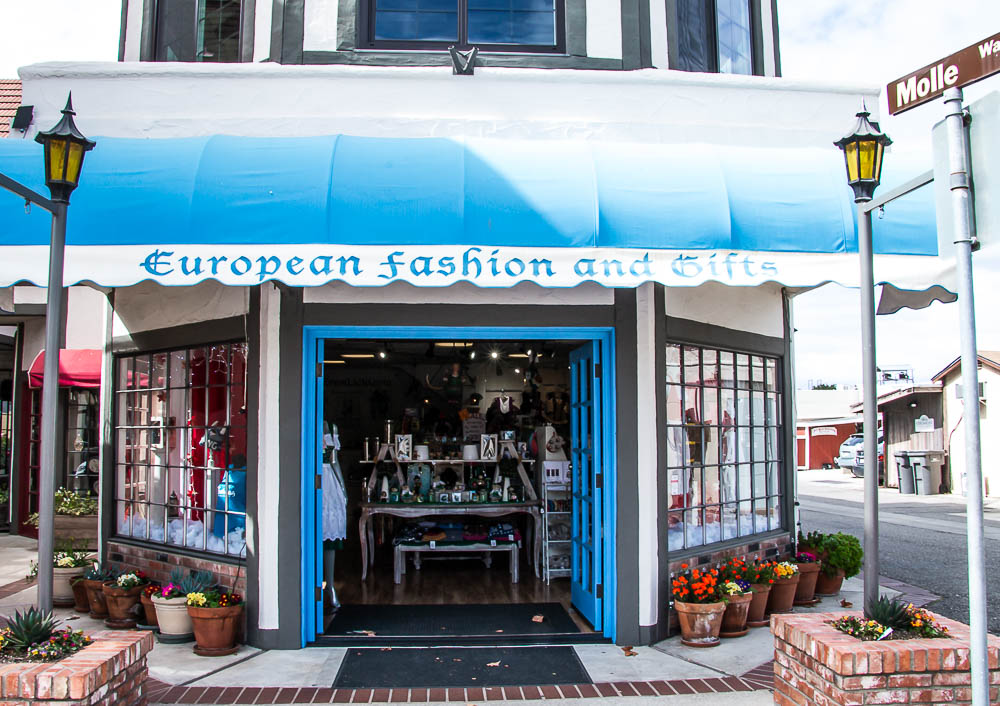 European Fashion and Gifts
433 Alisal Rd, Solvang, Ca 93463
Similar to Esko Esko, European Fashion and Gifts sells a great variety of items, ranging from beer steins to souvenirs, and authentic jewelry. Moreover, it's your place to shop for traditional German outfits, such as dirndls, apron, lederhosen, and hats.
Update: As of December 2021, the store is temporary closed.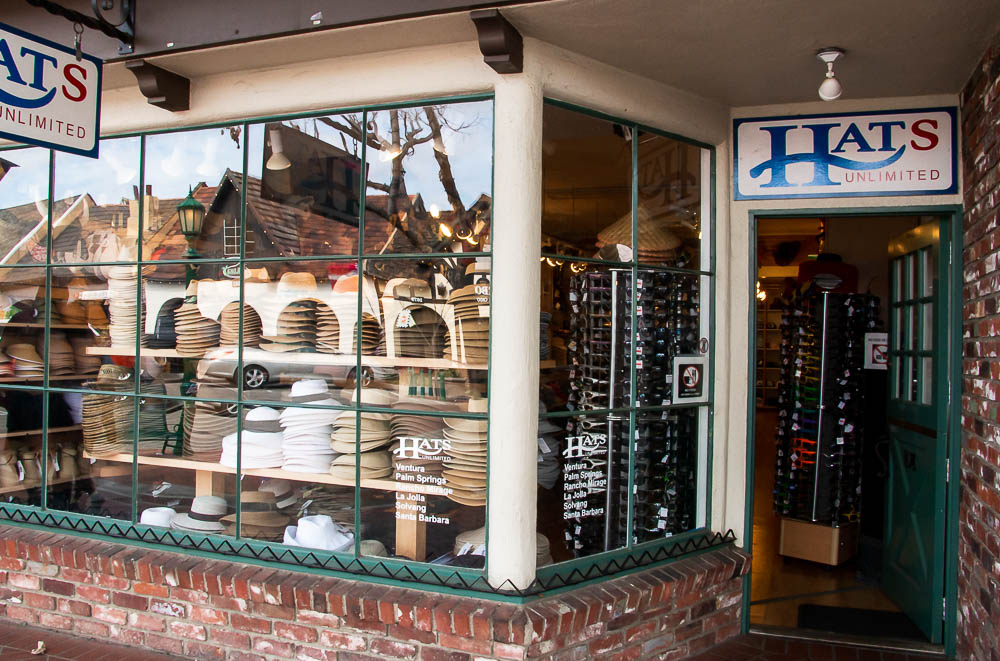 Hats Unlimited
1676 Copenhagen Dr, Solvang, CA 93463
Wellcome to Hats Unlimited, a place where hats are kings! The store sells all sorts of hats: classic and sport hats, hats for children and teens, fashion hats for women… Hats Unlimited has something for everybody.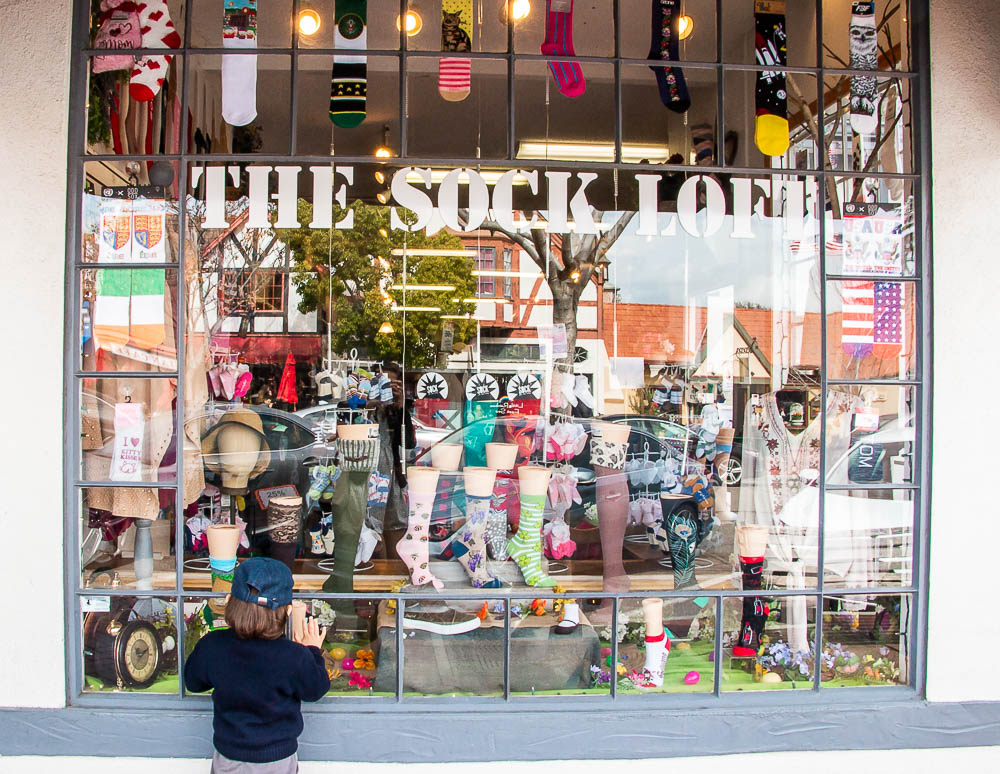 The Sock Loft
1666 Copenhagen Dr, Solvang, CA 93463
The Sock Loft, Hats Unlimited's next-door neighbor, shifts the focus from the head to feet. Its great collection includes more than 4,000 styles of socks that suit men, female, and even infants.
Yet the store doesn't limit its business to selling just the socks. Other items you can find here are purses, scarves, jewelry, wallets, and flip-flops.
Solvang Shoe Store
1663 Copenhagen Dr, Solvang, CA 93463
Solvang Shoe Store has been selling clogs in Solvang since 1965. Thanks to it, the European old-school shoes can be found even in California nowadays. What's more? Solvang Shoe Store offers different kinds of shoes, good for factory workers, medical personnel, as well as tourists.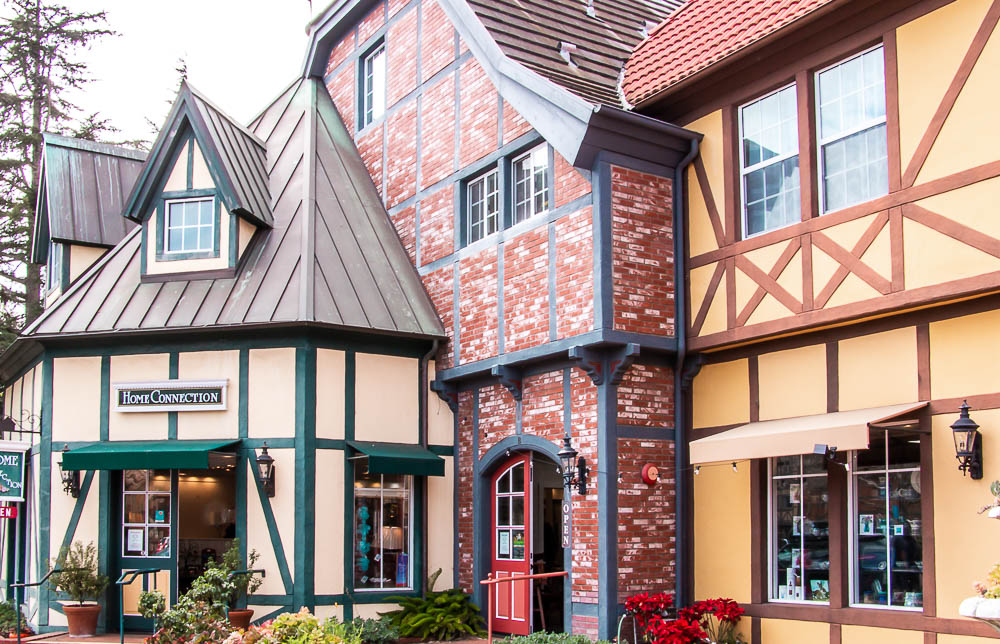 Home Decor Shopping
The Home Connection
425 Alisal Rd # D, Solvang, CA 93463
Established in 1990, The Home Connection is one of the best stores to shop for home decor in Solvang. It's a place where furniture, home accessories, and table tops – just to name a few – can't wait to be taken to their permanent homes.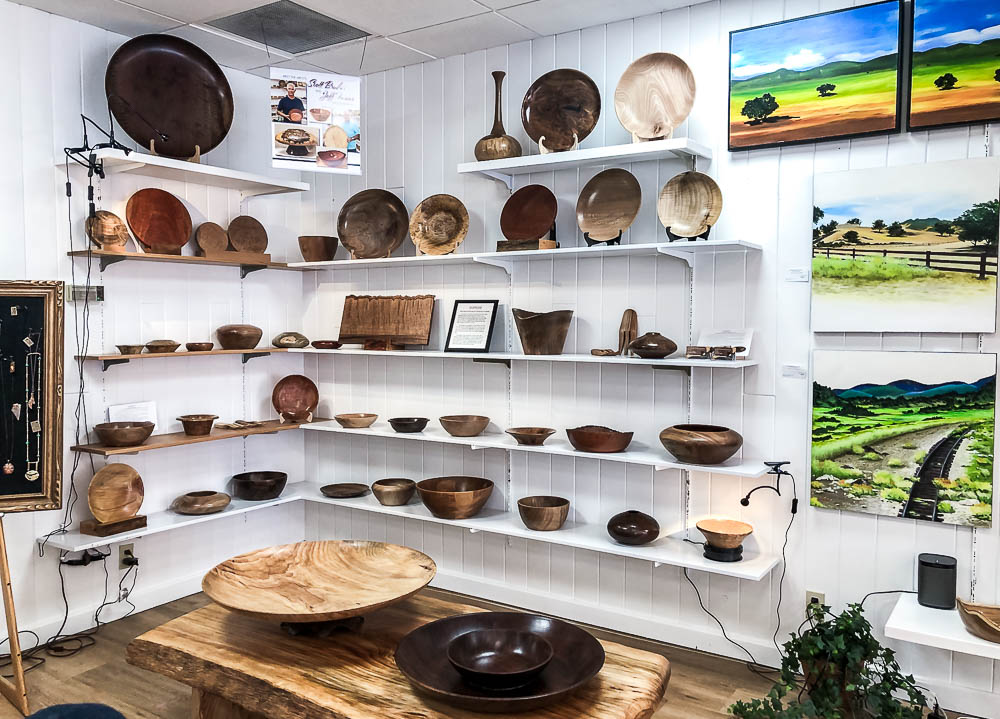 The ARTS Connection
425 Alisal Rd Unit C & D, Solvang, CA 93463
Located near to The Home Connection, The ARTS Connection gathers handmade home decor items made by local artists.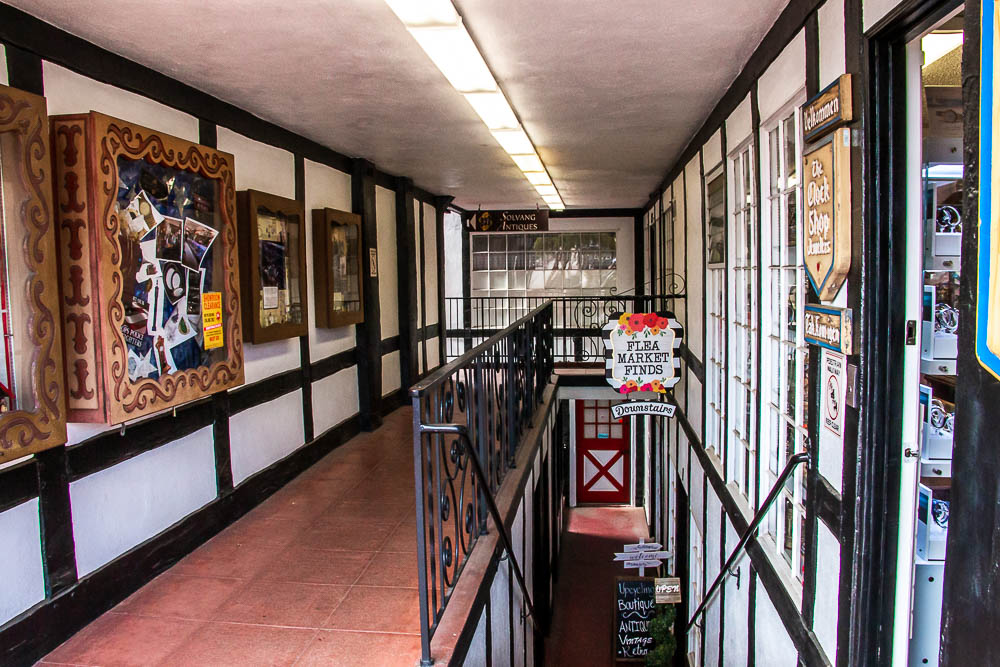 Vintage Shopping in Solvang
Flea Market Finds
Alisal Rd, Solvang, CA 93463
All shoppers looking for vintage items are welcomed at Flea Market Finds. The store is located just a few steps away from Esko Esko and features unique antique, vintage, and retro pieces.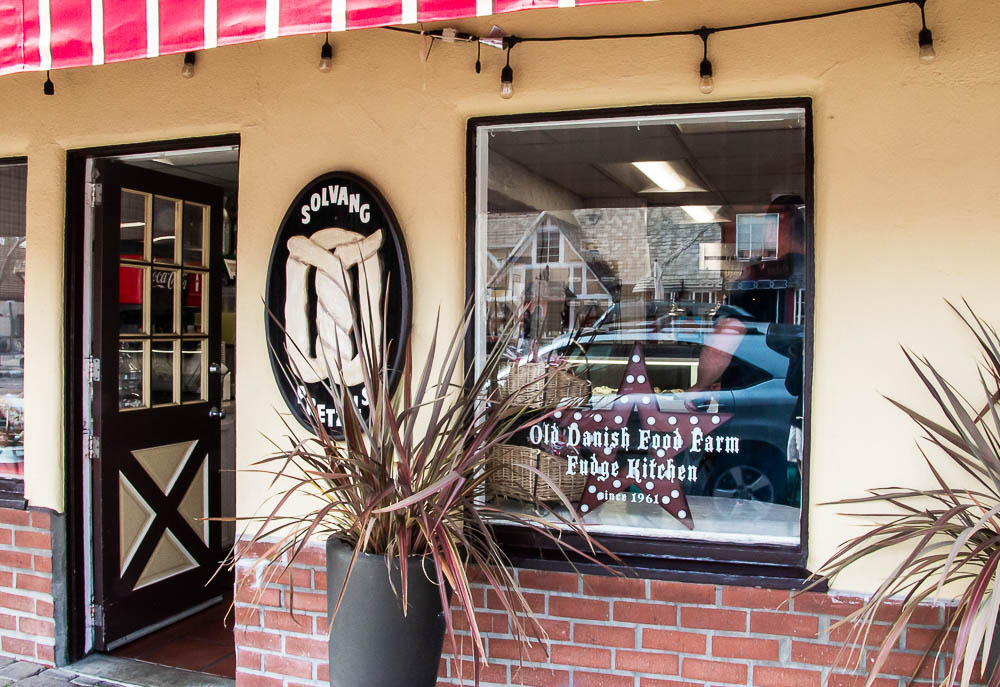 Chocolate and Sweets Shopping in Downtown Solvang
Old Danish Food Farm Fudge Kitchen
441 Alisal Rd, Solvang, CA 93463
Different kinds of chocolate fudge is one thing you can always count on at Old Danish Food Farm Fudge Kitchen. On top of that, the store spoils its customers with caramel apples (very popular during a warm season), Danish Butter Cookies, peanut brittle, and salt water taffy.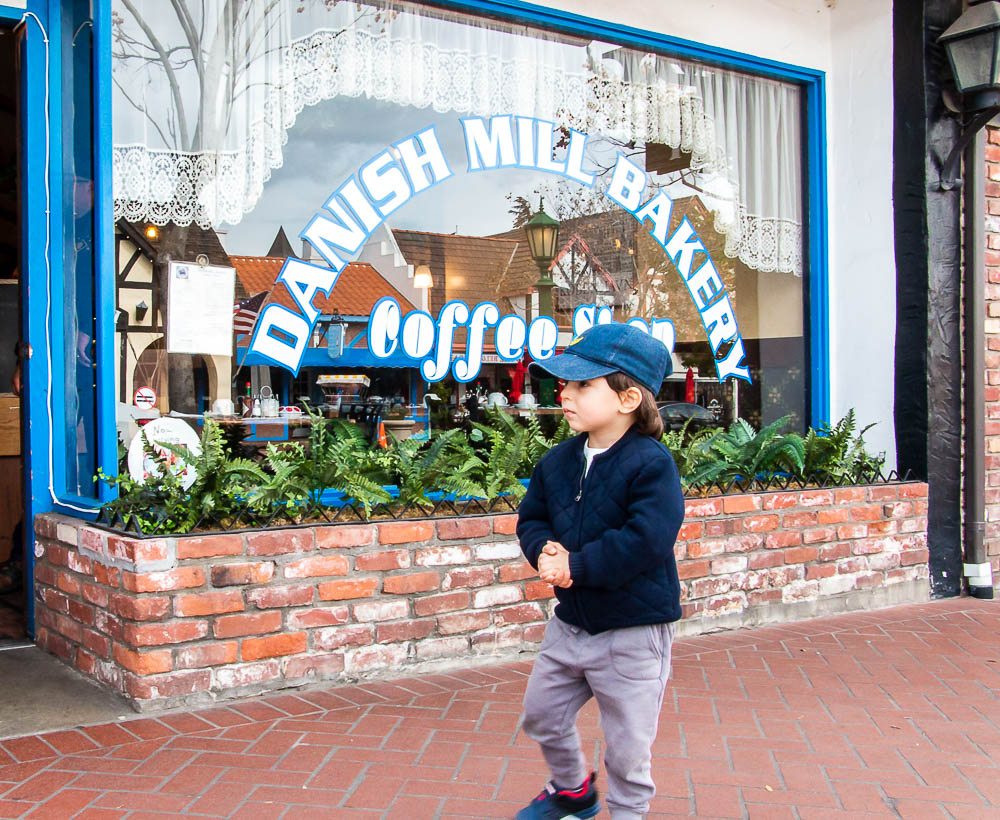 Danish Mill Bakery
1682 Copenhagen Dr, Solvang, CA 93463
The Danish Mill Bakery, owned and operated by the Petersen family, supplies the locals and visitors of Solvang with such delicious desserts that even royalties can't stay away from them.
In fact, Arvid Peterson, the founder of the Danish Mill Bakery, provided the baked goods for King Christian X while working in one of the bakeries in Copenhagen. The Peterson family immigrated to the USA in 1957, and three years later they opened the Danish Mill Bakery in the heart of Solvang.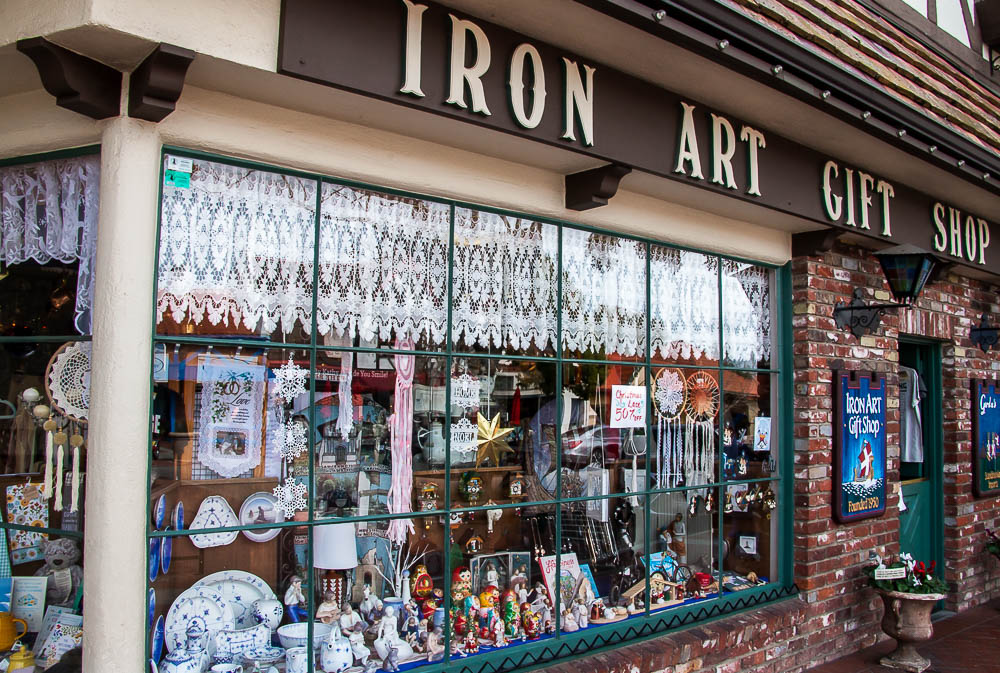 Gifts and Souvenirs Shopping in the City of Solvang
Iron Art Gift Shop
1676 Copenhagen Dr, Solvang, CA 93463
Solvang is never short on gifts and souvenirs that remind you of Europe and its customs. One of the best places to start your shopping is Iron Art Gift Shop. The place sells tablecloths, curtains, and china.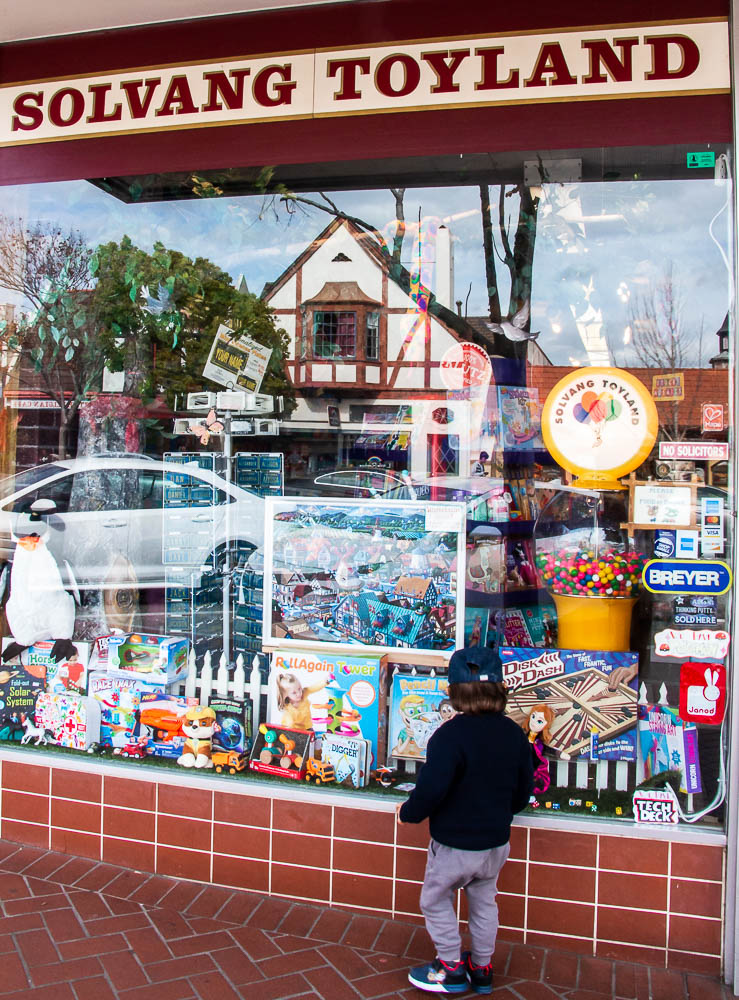 Solvang Toyland
1664 Copenhagen Dr, Solvang, CA 93463
When shopping for or with kids, don't forget to stop at Solvang Toyland. The biggest toy store in the town, it carries everything from wood toys, to puzzles, and Douglas' line of stuffed animals.