Exploring Ireland through movies might be not your ideal form of getting to know the county. But it's certainly one of the best ways to meet the island when you're not traveling. Moreover, with the amount of movies filmed in Ireland, you'll stay occupied for quite a while.
Last updated: January 17, 2023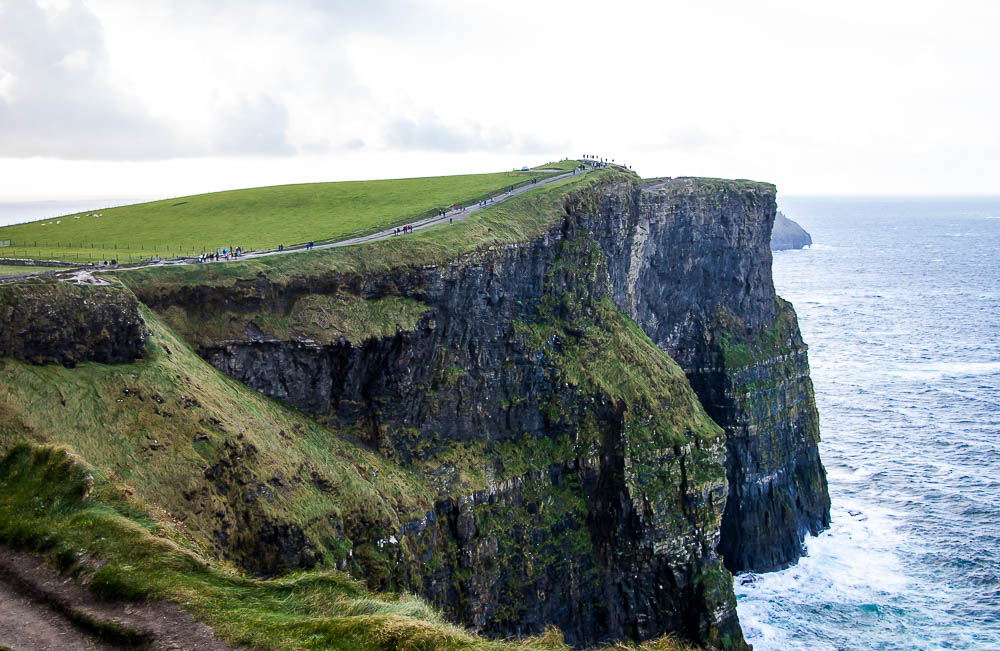 Ireland and Cinema: The Best Movies Filmed in Ireland to Watch when You're not Traveling
Years ago watching movies was one of my favorite pastimes. It's not hard to guess that adventures to faraway places and stories based on cultural aspects were the best fit for my taste. They still are. The only difference is that I don't spend so much time watching movies any longer.
Yet after my 4-day trip to the Emerald Isle and following recommendations by some Irish folks, I was eager to further explore Ireland, this time through the movies filmed here. Even though I spend more time traveling through the pages of books now, nothing can replace a good movie. It's especially true when, for some reasons, travels have to be put on halt.
With that being said, let's dive deeper into the classic and latest movies filmed in Ireland. This beautiful island became the highlight of my overseas trips last year, and I highly recommend that you also visit it one day.
Meanwhile, though, explore Ireland through the movies and prepare for your actual island adventures in the near future. Without further ado, here're some of the best movies filmed in Ireland to ignite your wanderlust.
Travel to Ireland through Movies

Filmed on the Island
1. Scarlett (1994)
Scarlett was one of my first trips to Ireland through movies. Based on the 1991 book by Alexandra Ripley, the six-hour television miniseries takes you to Western Europe and South Carolina and shows Scarlett O'Hara's numerous attempts to reclaim her ex-husband, Rhett Butler. As I mentioned, the movie wasn't entirely filmed in Ireland. However, it depicts enough Irish landscapes and customs to consider it one of your visual guides to the country.
2. Becoming Jane (2007)
Unlike Scarlett, Becoming Jane was film entirely in Dublin and some rural areas of Ireland. It tells you about early life of the British author Jane Austen. Against her parents wishes, Jane becomes involved with a struggling lawyer, Tom Lefroy. Love story these two young people share greatly influences Jane's future career as a novelist.
3. Black '47 (2018)
No movies give you a greater insider look into the 19th-century Ireland than Black '47. Filled with horrors caused by starvation, plague, and disease, the film shows daily struggles Irish people had to go through at that time. Black '47 is by far one of the most accurate illustrations of Ireland and its history you can find in movies. In fact, even local Dubliners recommend this film to learn more about Ireland of those days.
4. Vikings (2013)
Another historical drama, Vikings received high recommendations from another Irish friend I met in Dublin. Filmed primarily outside the capital of Ireland, the movie transports you to a harsh, brutal, and mysterious world of Ragnar Lothbrok, a Viking who yearns to explore new world.
5. The Princess Bride (1987)
Love is powerful. Love conquests all. This is the main idea of The Princess Bride. And while the plot of the movie reminds you of the greatest human values, filming locations transfer you to the most beautiful places in Ireland.
6. Harry Potter and the Half-Blood Prince (2009)
Even Harry Potter couldn't stay away from the breathtaking scenery of Ireland. In fact, Ireland never looked as mysterious in movies as in that Horcrux scene in a cave at the Cliffs of Moher in Harry Potter and the Half-Blood Prince.
7. Laws of Attraction (2004)
Audrey Woods and Daniel Rafferty, main characters of the movie Laws of Attraction, are rival divorce lawyers. Both of them are very successful, smart, persistent, and are complete opposites. And as the laws of attraction declare, the opposites attracts…
Many scenes, including a stunning castle, in the movie were filmed in Dublin and Wicklow County, Ireland. While the rest of the movie takes place in New York City, those Irish landscapes are what makes you want to rewatch the film again and again.
8. The Medallion (2003)
Ireland looks very different in action movies, especially those where Jackie Chan plays a main character. Thus, along with some stunning sceneries from Ireland, China, and Thailand, The Medallion includes lots of action, fighting, and mystery.
9. Leap Year (2010)
After my trip to Ireland, I couldn't wait to go back to this incredible country. But since it wasn't possible, I focused on exploring Ireland through movies. Leap Year was the first picture I watched at that time. Filmed in many regions of Ireland, this romantic comedy goes far beyond mere landscapes of the country. It dives deeper into Irish culture, including its many superstitions, customs, and traditions.
10. P.S. I Love You (2007)
Another beautiful love story, P.S. I Love You was filmed in New York City and County Wicklow, Ireland. And similar to Laws of Attraction, Ireland bestows its healing power upon the main character, Holly. It helps the woman to move forward after her husband dies. Traveling to Ireland through such beautiful movies further strengthen your love for the country, its people, and culture.
Read Next